Women's trousers - is both a practical, elegant and stylish. It's much more freedom movements, than a dress or skirt. This item was once a man's wardrobe for a long time and confidently mastered and settled in the wardrobe of the modern fashionista. And especially indispensable pants during the cold season. Nevertheless, it is nice that they are not only convenient and practical, but also fashionable. But what is to be the most fashionable pants coming season?
There is not a single doubt - fashionable palm autumn-winter 2012-2013 year confidently hold short pants. Moreover, they can be anything wide or narrow - it does not matter, the main thing - it is their length. Of course, short pants represented in almost all the new collections of famous fashion houses. With them we will begin.

Trendy set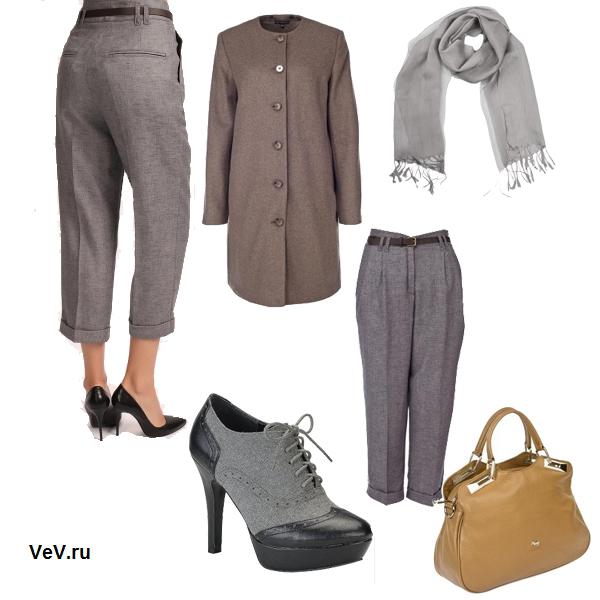 BUY PRODUCTS FROM SETH

Trousers Blend
3080 rubles.

Coat Yetonado
8980 rubles.

Bag Labbra
8799 rubles.

Shoes Quelle
3999 rubles.

Scarf Di Daneli
599 rubles.

Women's trousers 2012-2013: narrow short pants

Narrow short pants can be recommended to lovers of romantic and classical styles. This is an excellent option for daily activities and evening publication. Any tight short pants 2012 refined and elegant look, which can be determined by looking at them in the new collections of fashion brands.
1. Yves Saint Laurent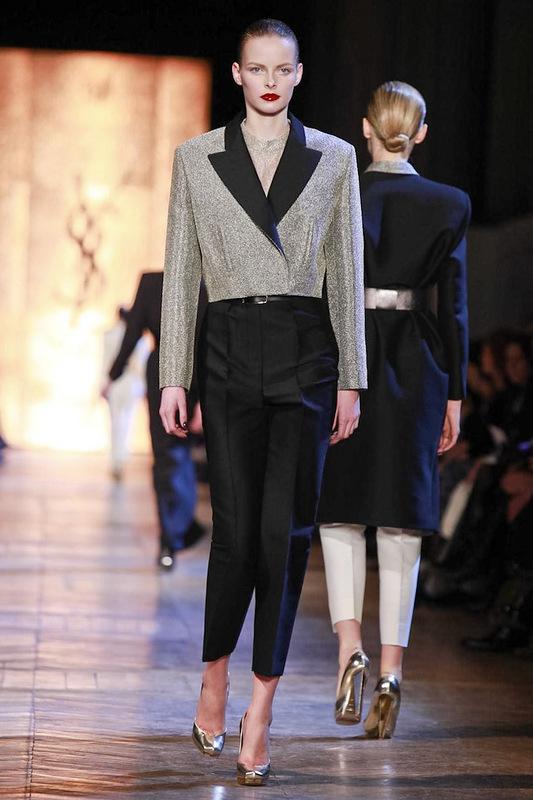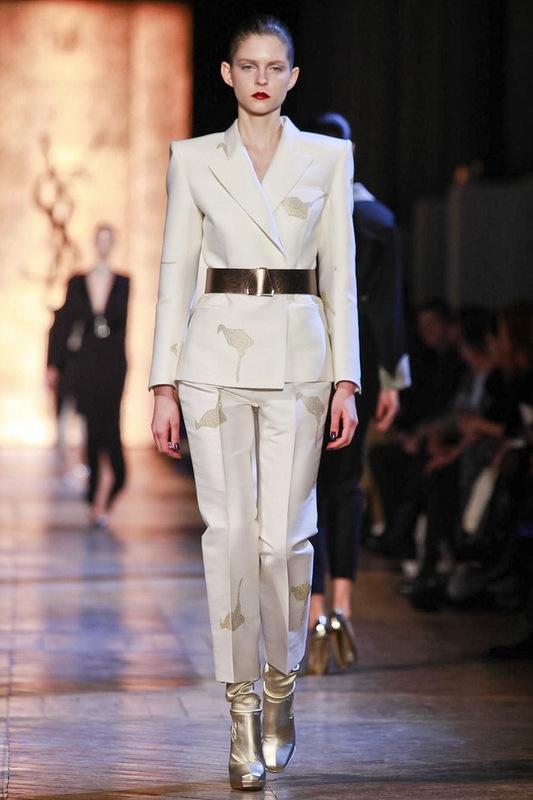 2. Valentino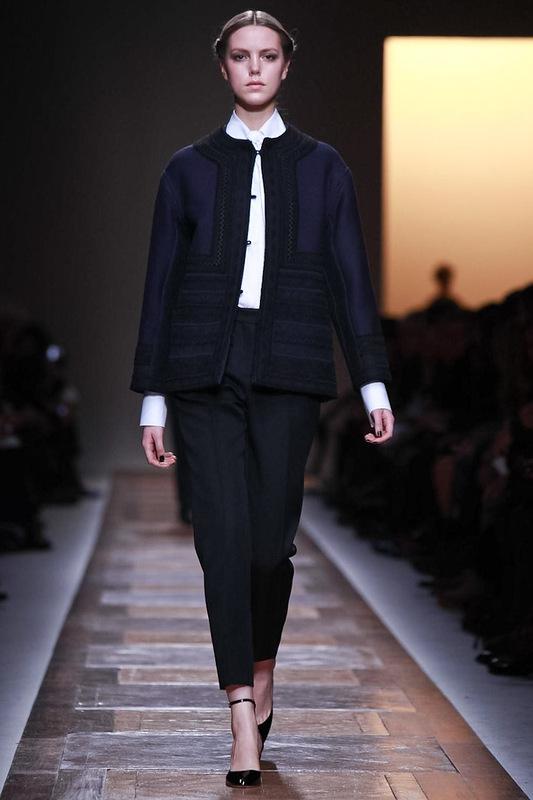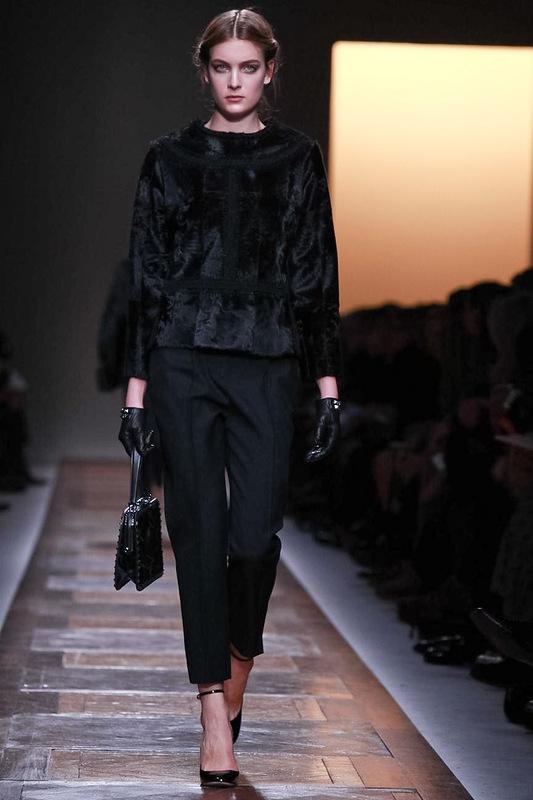 3. Prada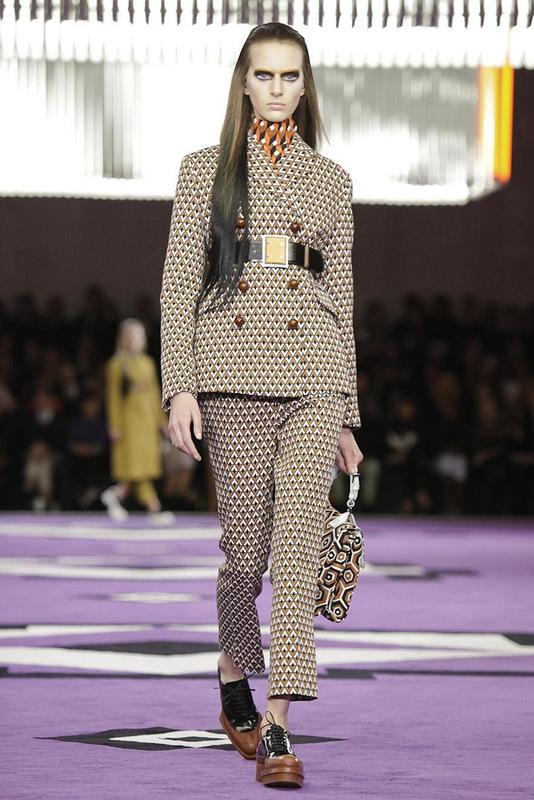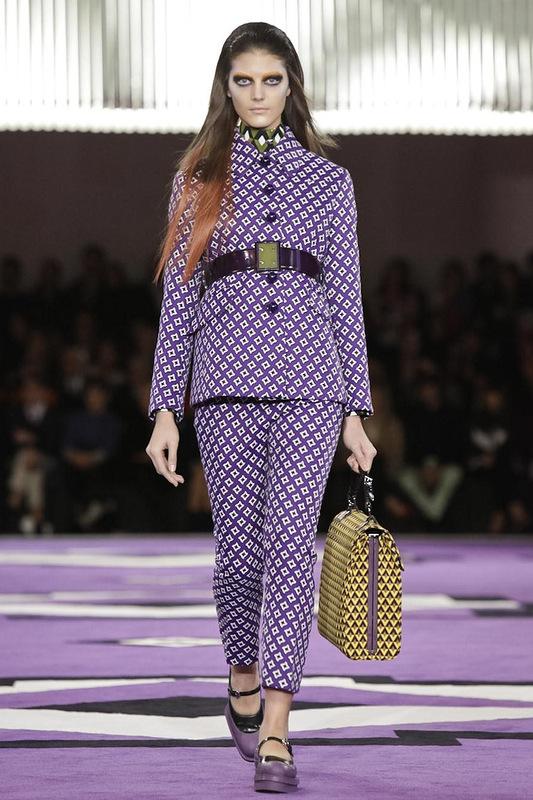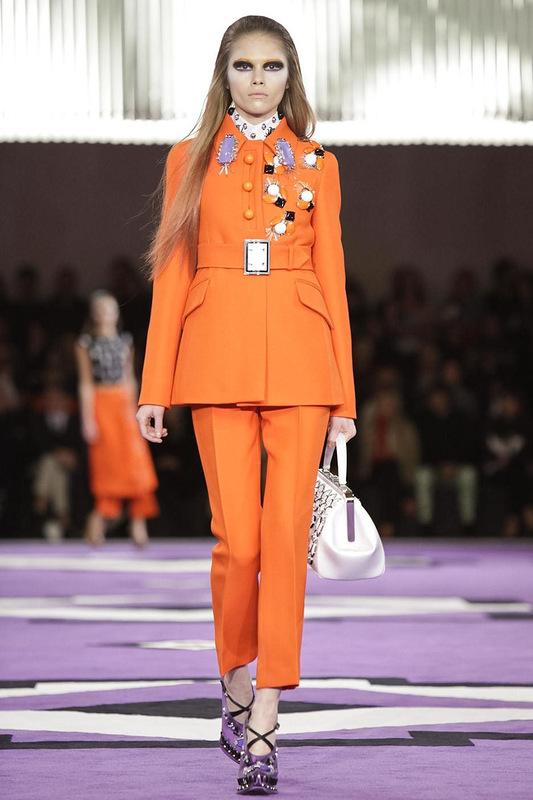 4. Balmain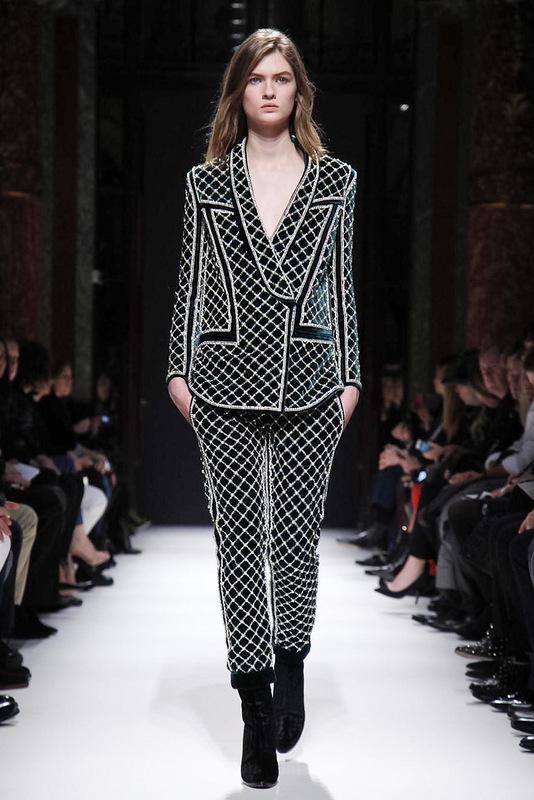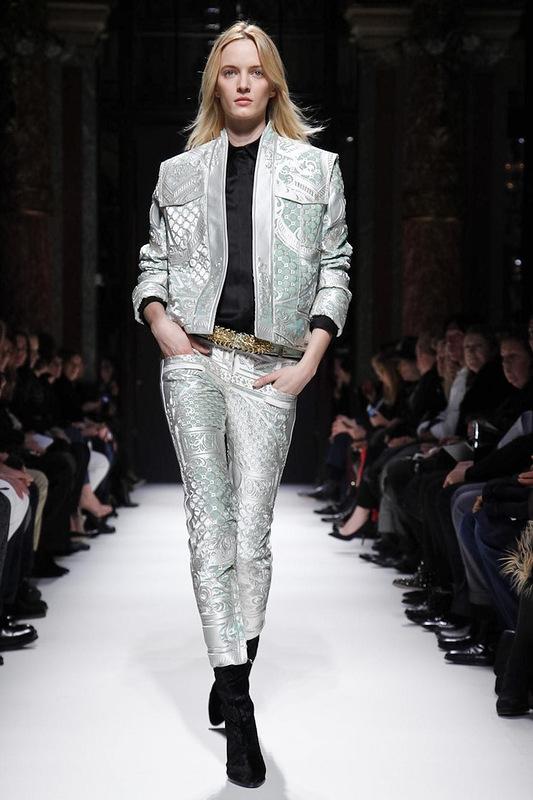 5. Christian Dior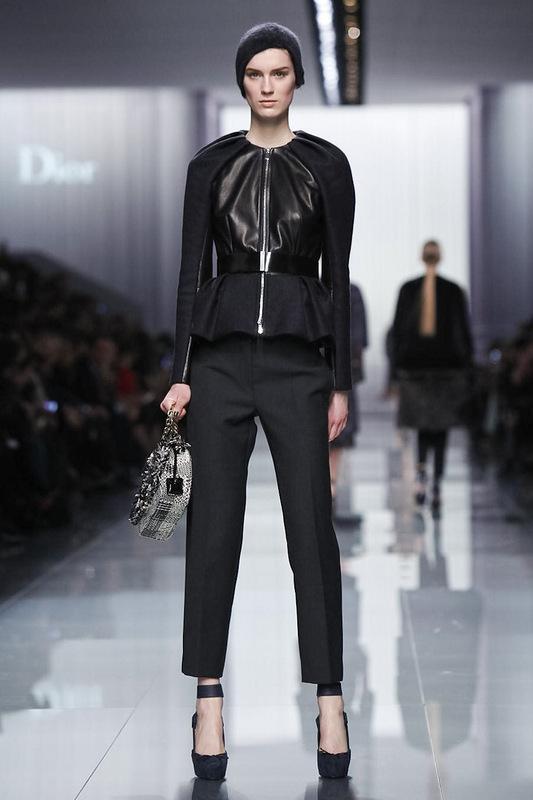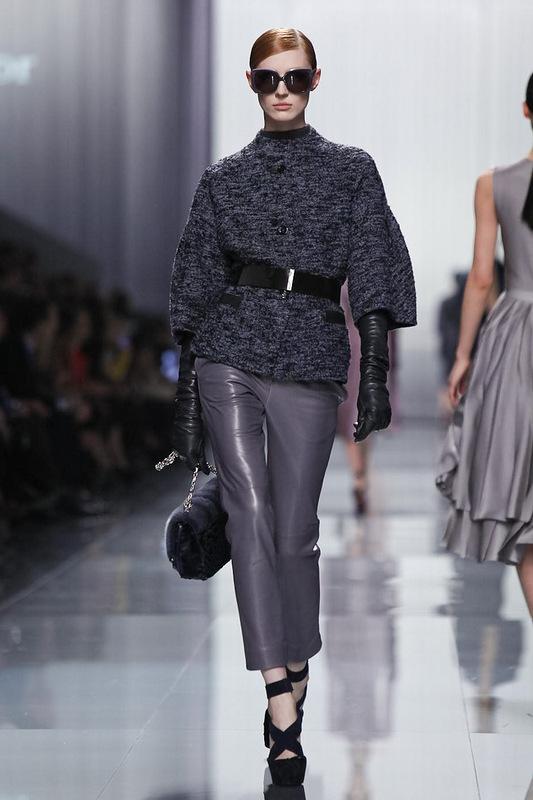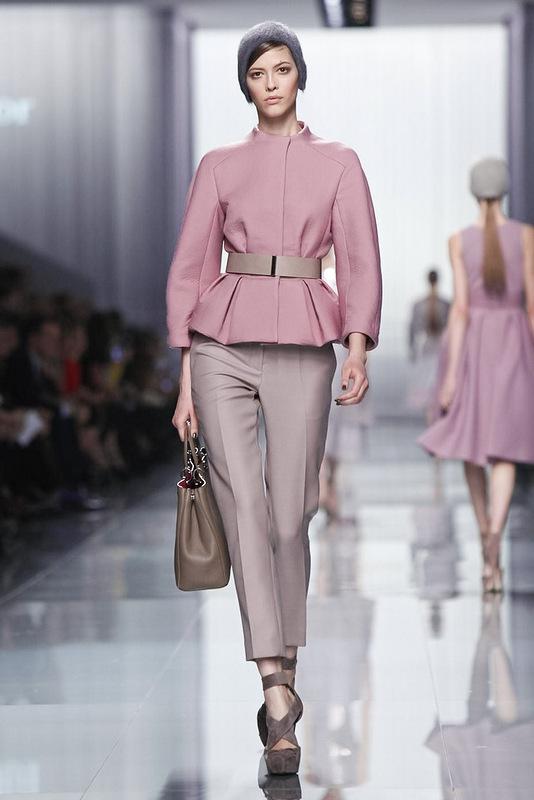 6. Dsquared2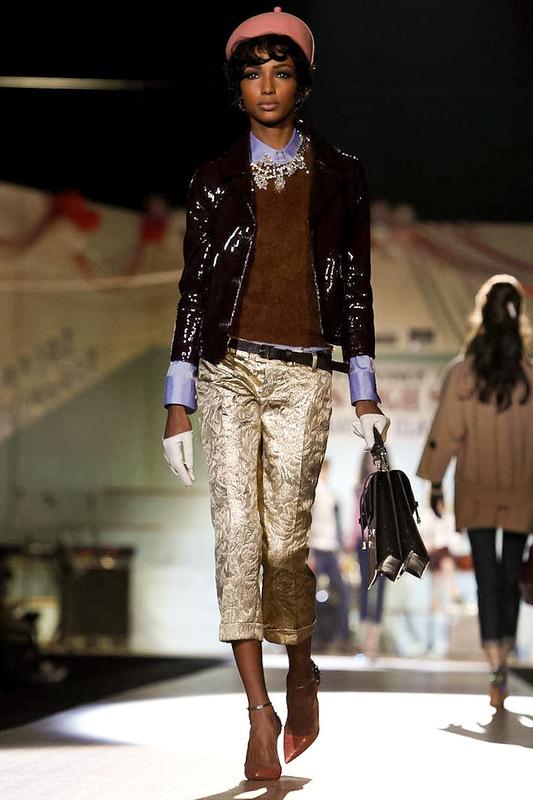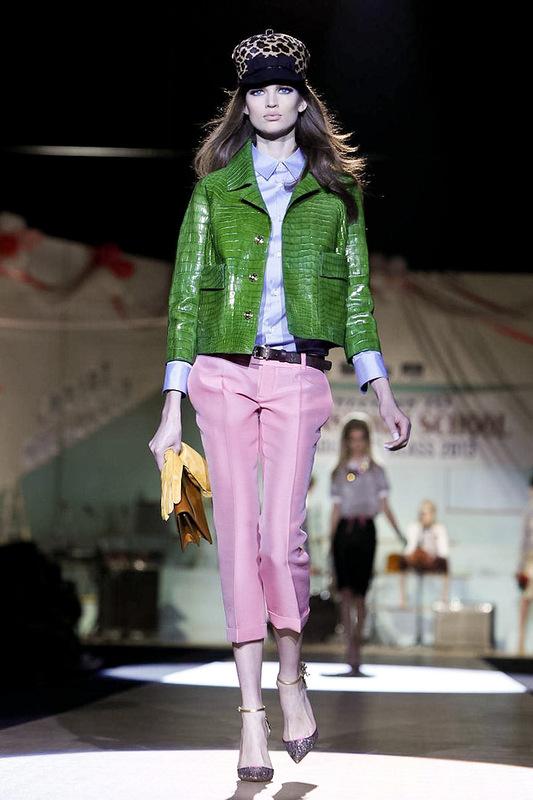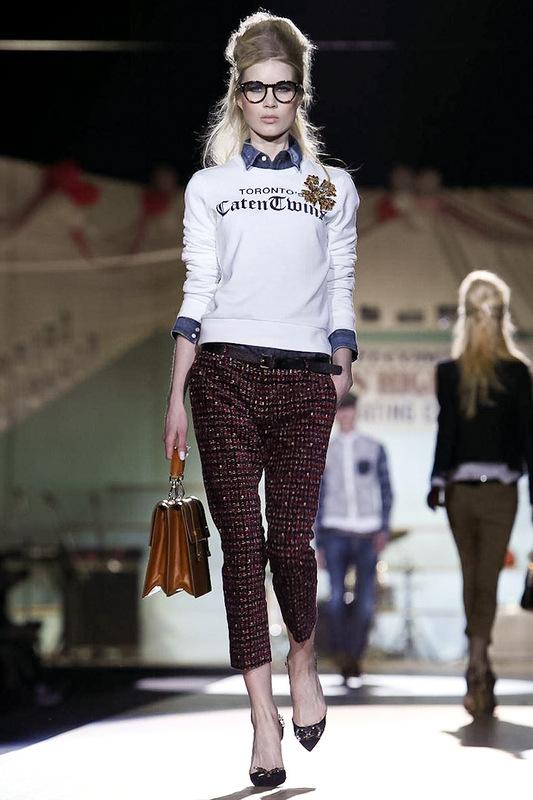 7. Louis Vuitton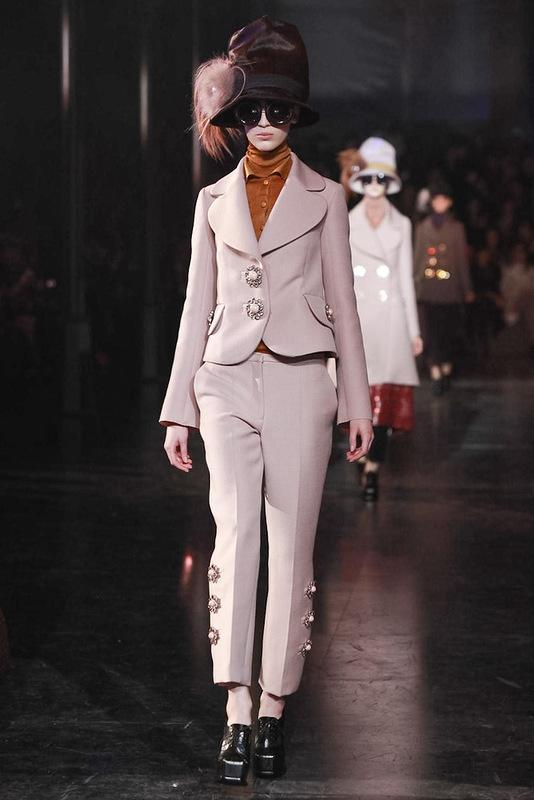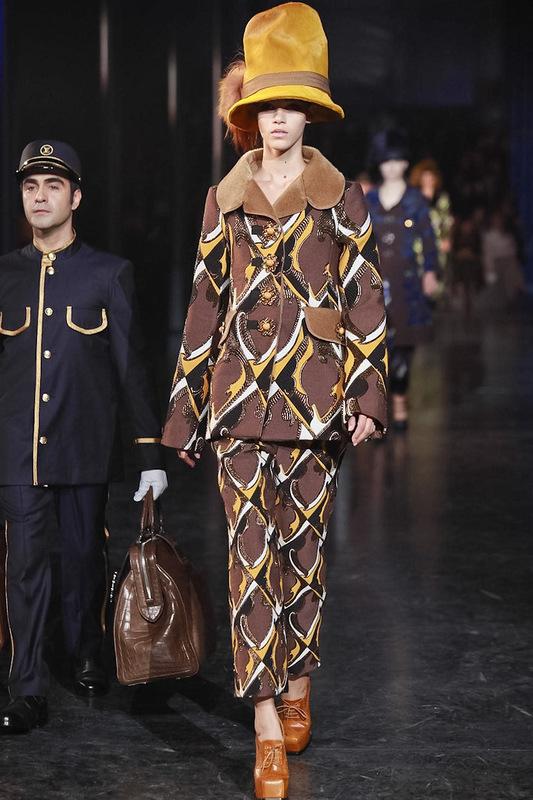 Women's trousers 2012-2013: wide short pants

In modern fashion a democracy if narrow cropped pants still require perfect or nearly perfect shapely legs, the broad short pants set 2012 for absolutely everyone and are not uncommon in the new collections. Wide short pants hide minor flaws and emphasize the beauty and grace of the female figure.
1. Giorgio Armani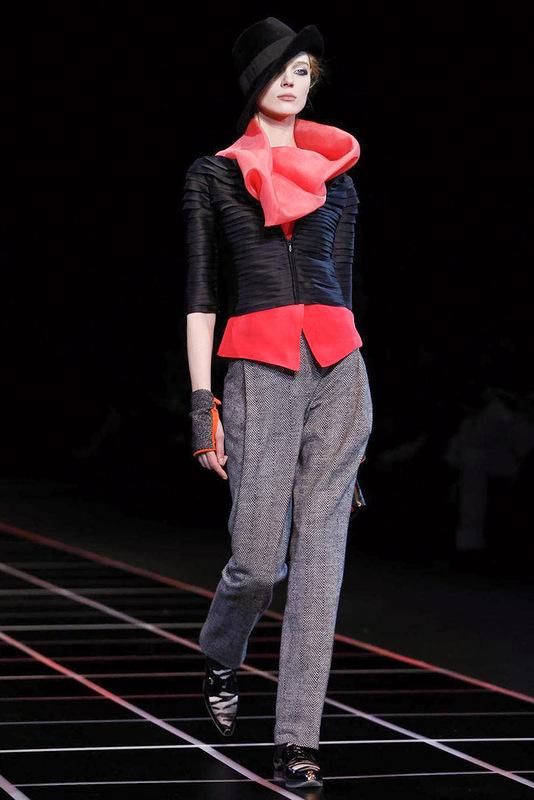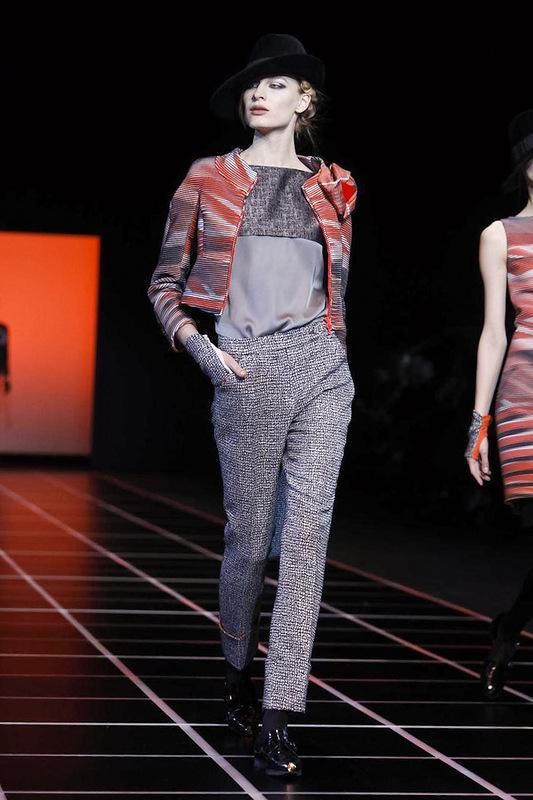 2. Sonia Rykiel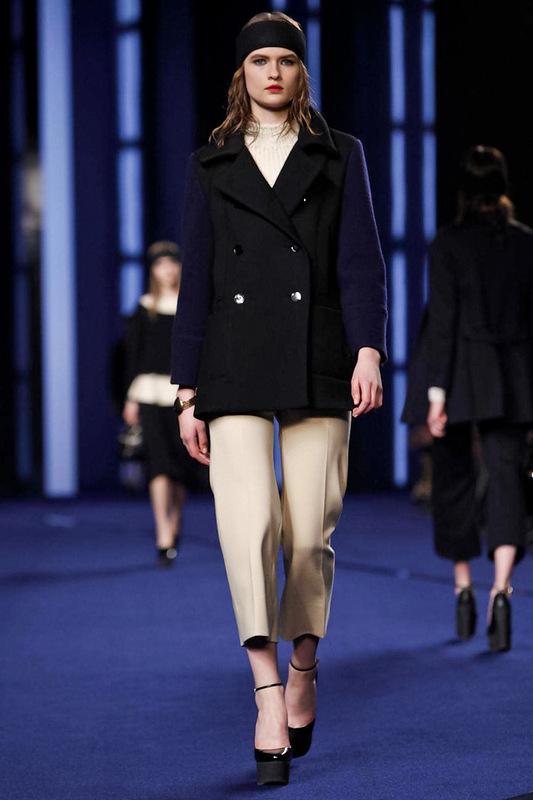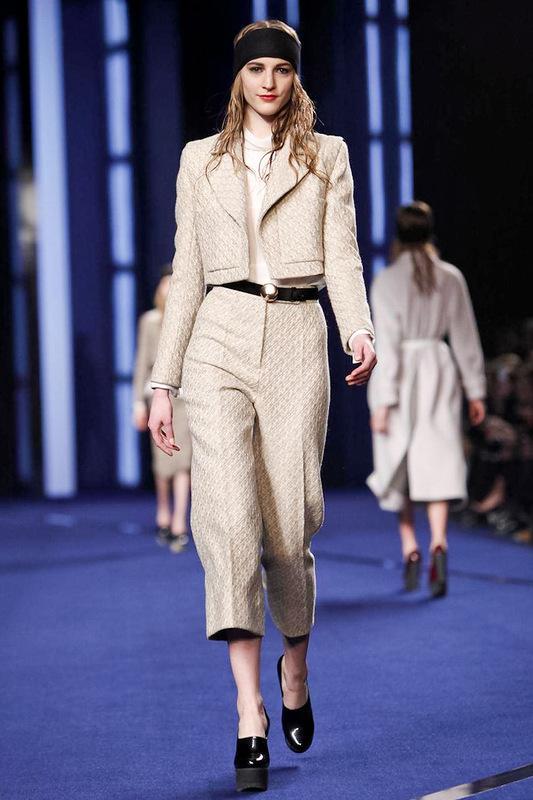 3. Silvio Betterelli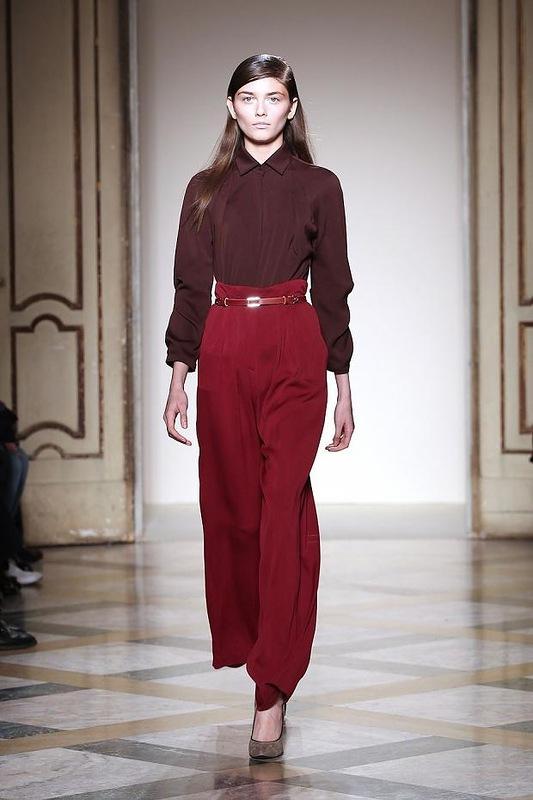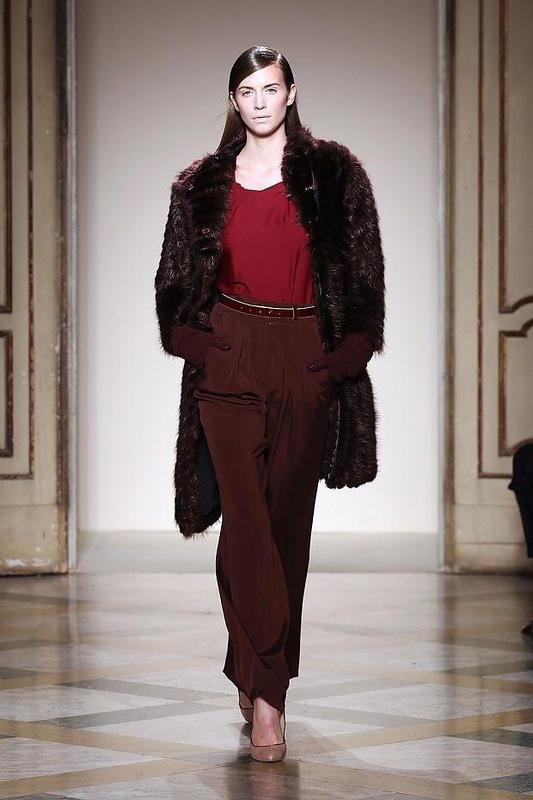 4. Miu Miu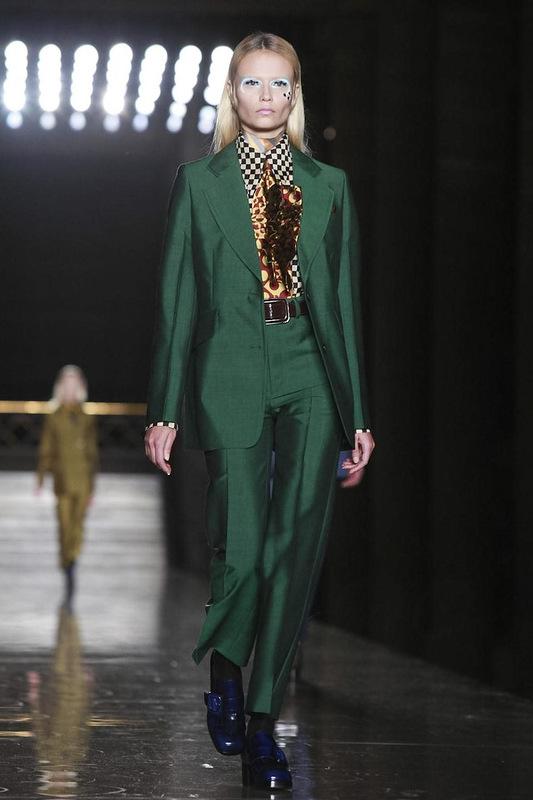 5. Gianfranco Ferre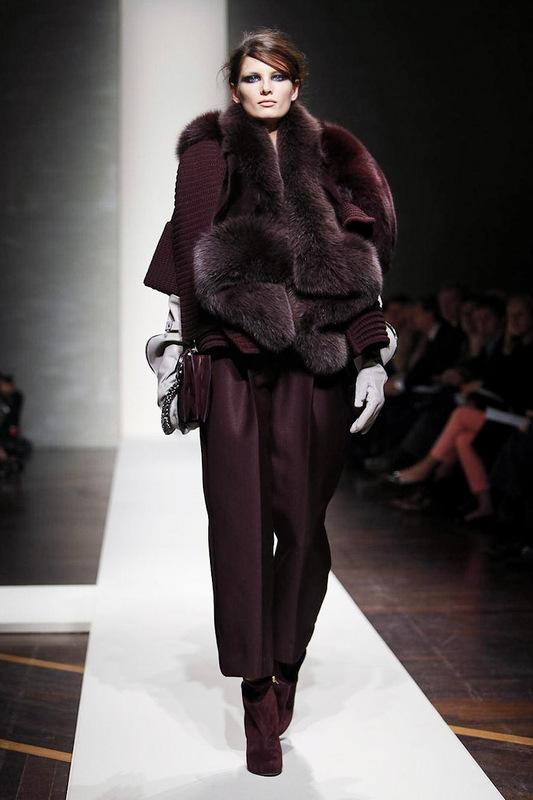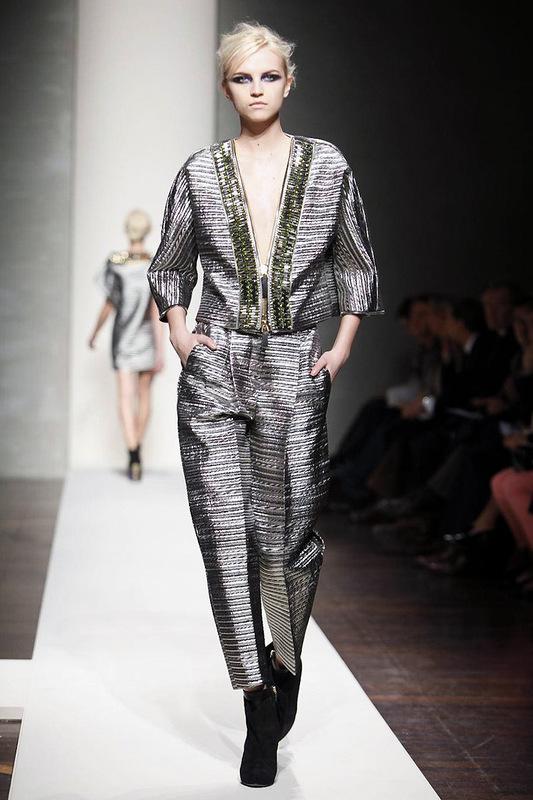 6. Chloe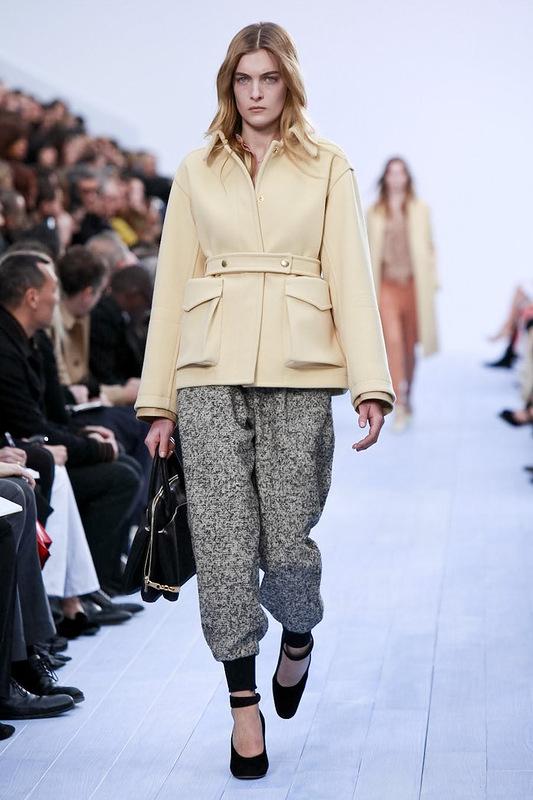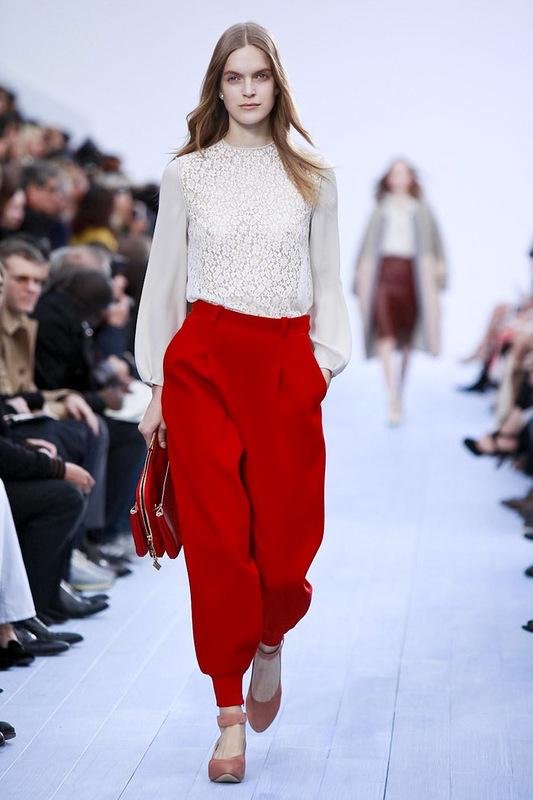 7. Jean Paul Gaultier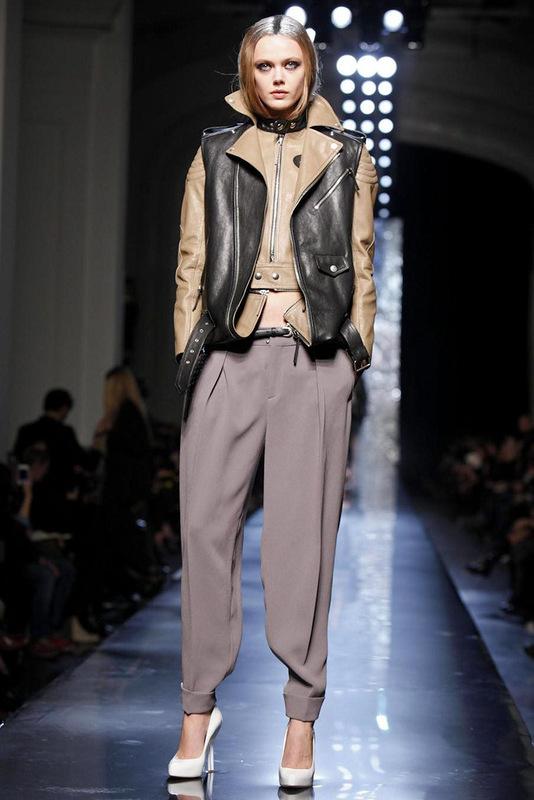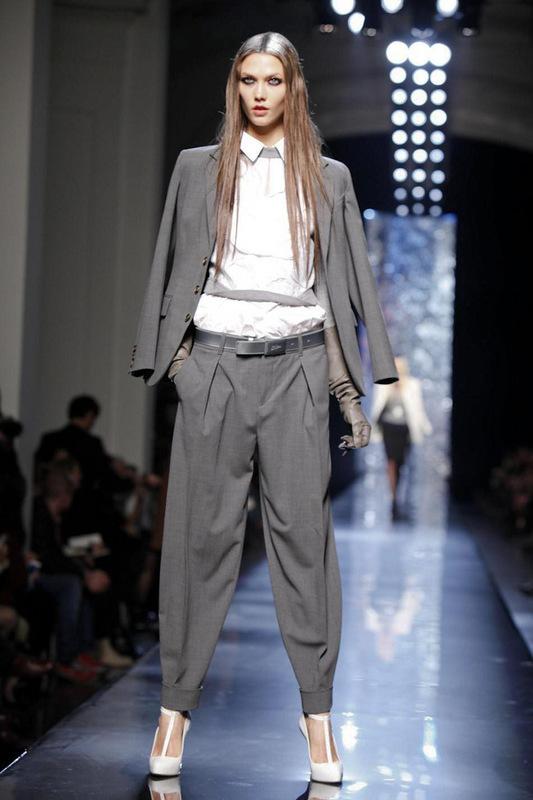 An interesting variant of pants to the knee, worn with tights in color, offers in its collection Giorgio Armani. It is also very unusual look the same short pants, but peeking out from under a dress or skirt. This stylish ensemble definitely will not be bypassed attention.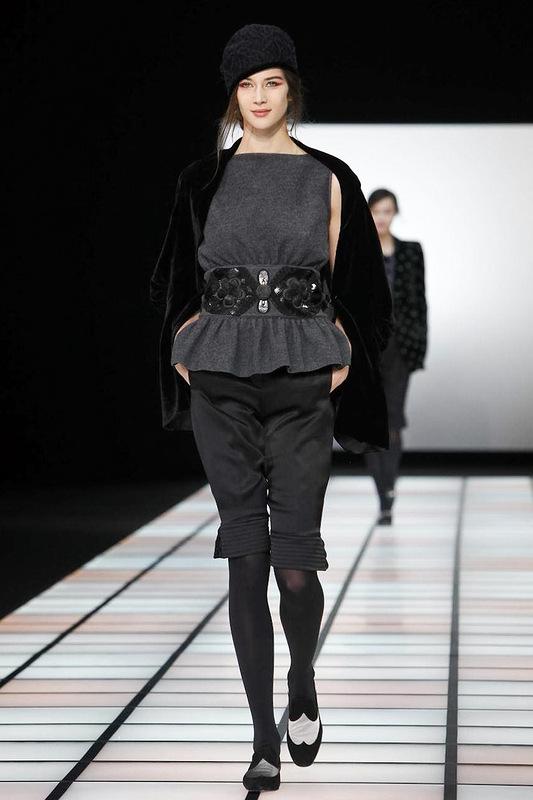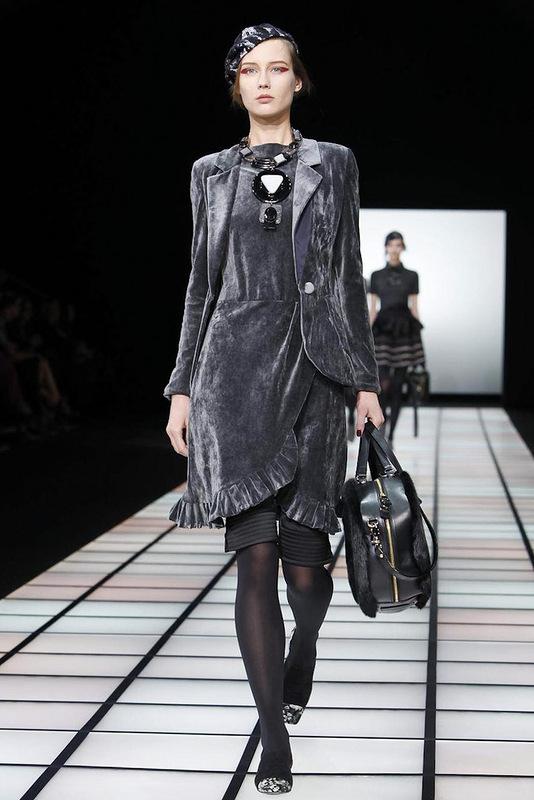 Women's trousers 2012-2013: pants bananas from 80

The next fashion trend of the new collections - a pants-bananas, which appeared on the catwalks in the 80s. Their characteristic feature is the increase in the thighs, which occurs due to the soft feminine folds in the belt, which fades into the light, narrowed down silhouette. Fashionable pants bananas in 2012, however, are unlike its predecessors - they are a bit shortened, that, as has been known to be very important in the coming season. Such truncated bananas can perfectly combine with short jacket and high heels. And the most fashionable pants will squeak bananas in military style, you need to fill in, of course, the same fashion boots. It is worth noting that these pants are the perfect option for tall girls who have narrow hips.
1. Ermanno Scervino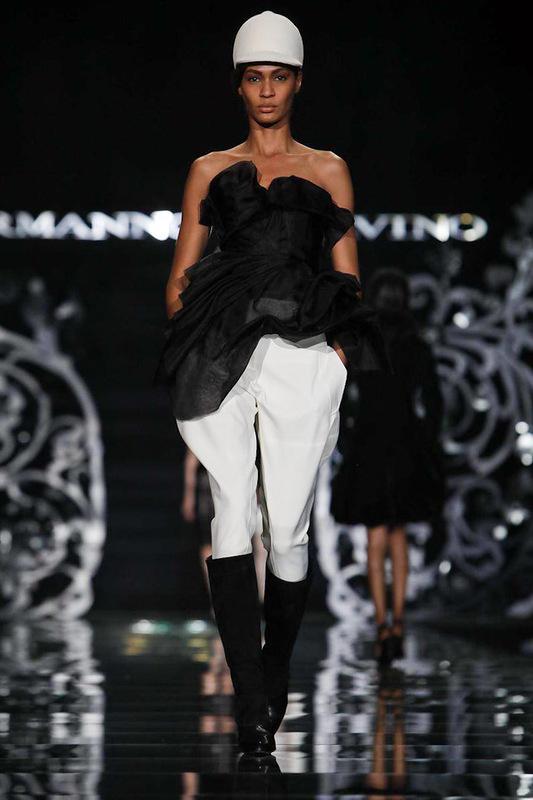 2. Givenchy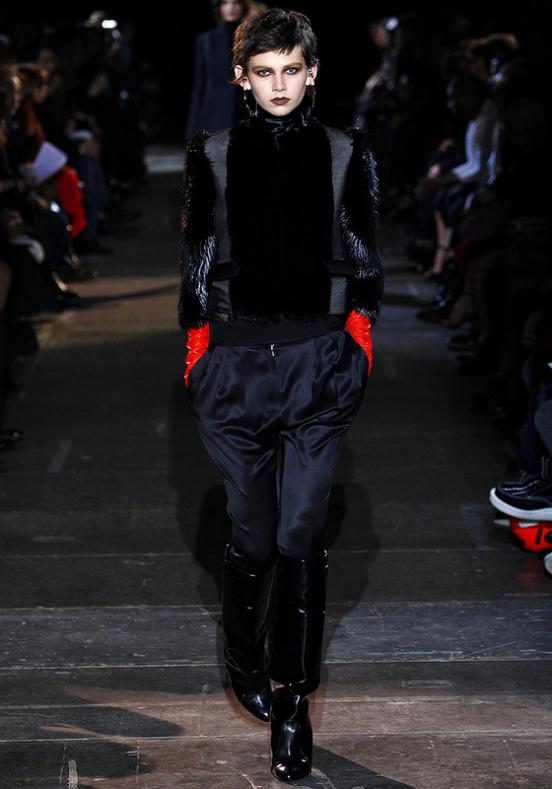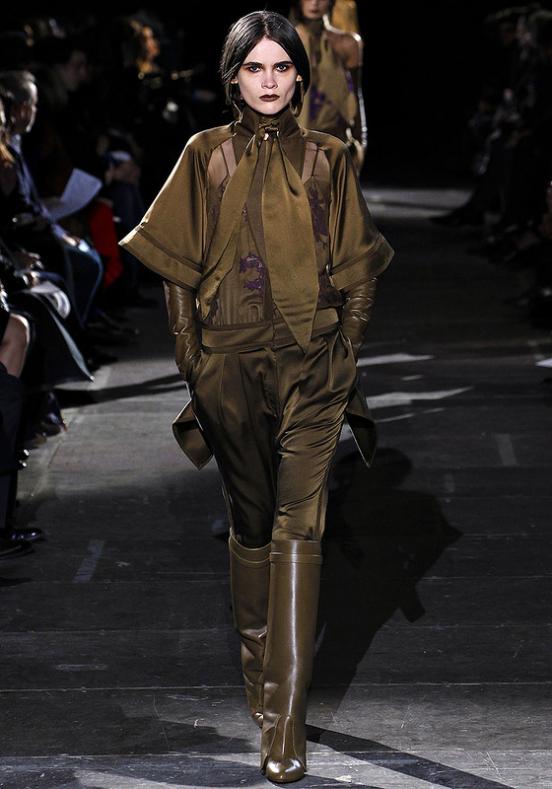 3. John Galliano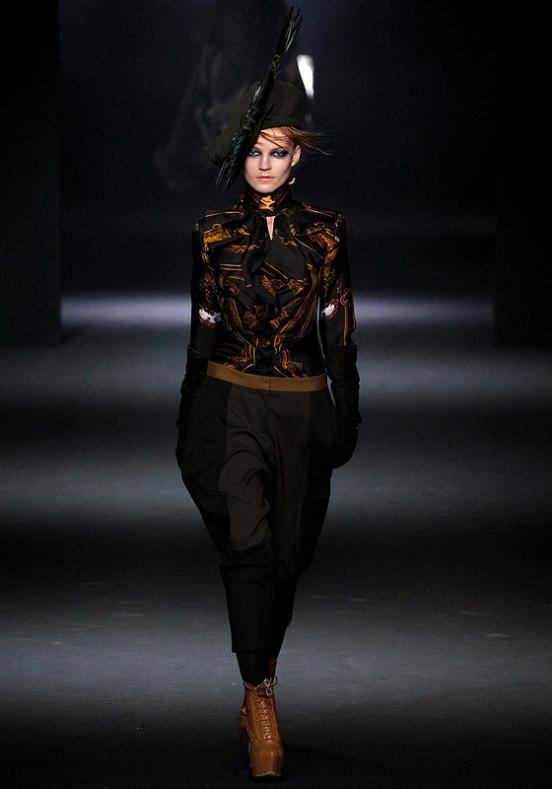 4. Damir Doma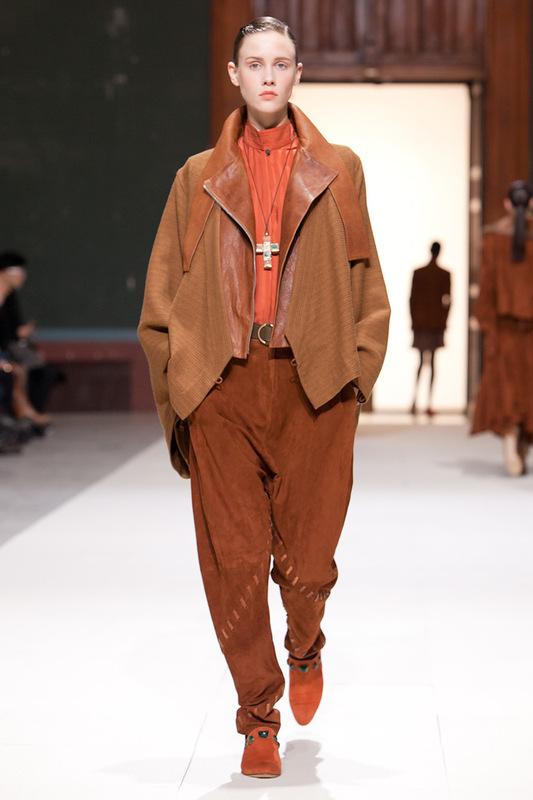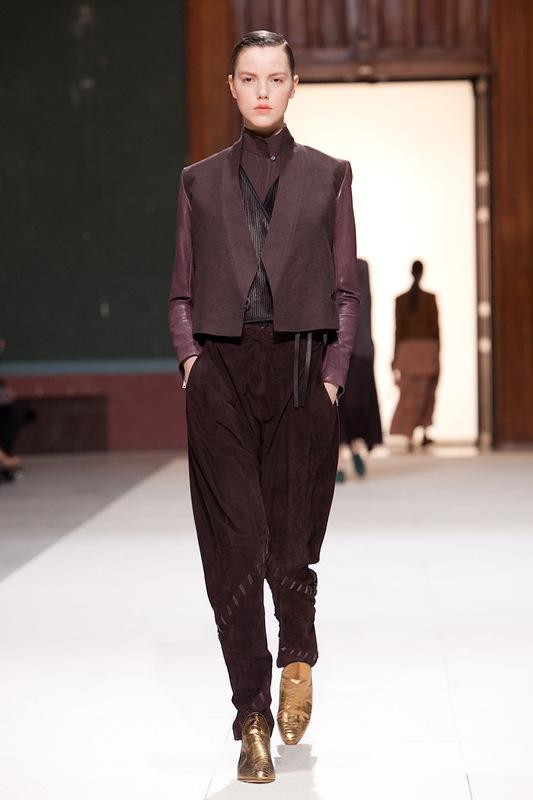 5. Ralph Lauren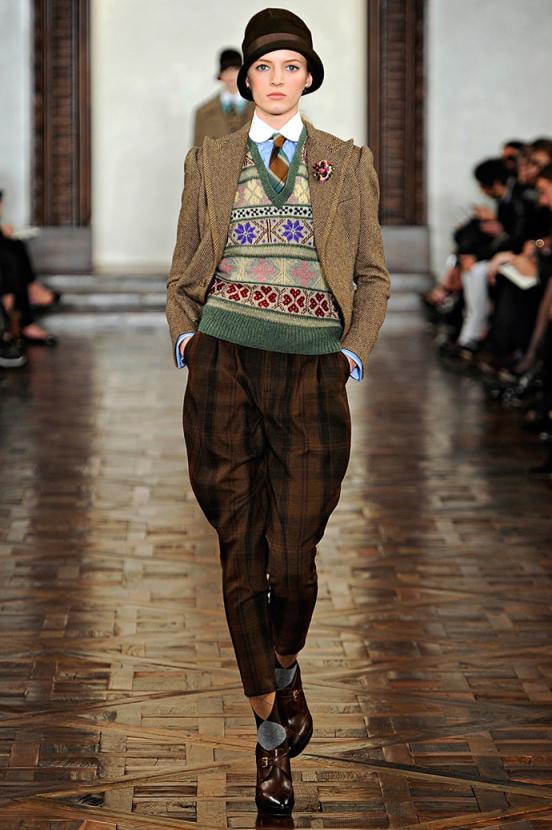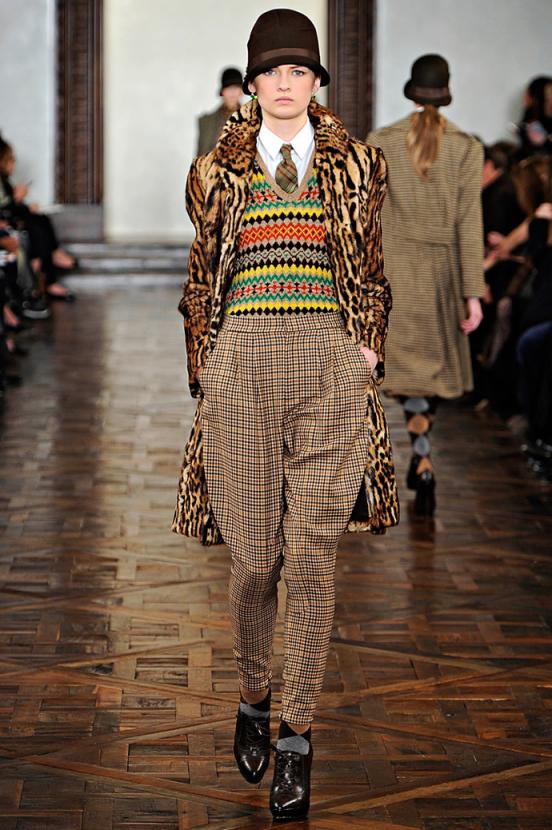 Women's trousers 2012-2013: pants-pipes from the 60s

If you are a lover of retro-style, then you have an exclusive offer for new collections - stylish pants-pipes, which retrospectively us back even further back in time than the pants-bananas - in the 60s. Last season we also offered to fill their wardrobe. Only this time, famous designers offer to wear pants-pipes 2012 does not necessarily only with a jacket, but also, for example, with a dress or skirt. On this particular insists Karl Lagerfeld himself in his autumn-winter collection for Chanel and can only be understood by looking at the presented ensembles.
1. Chanel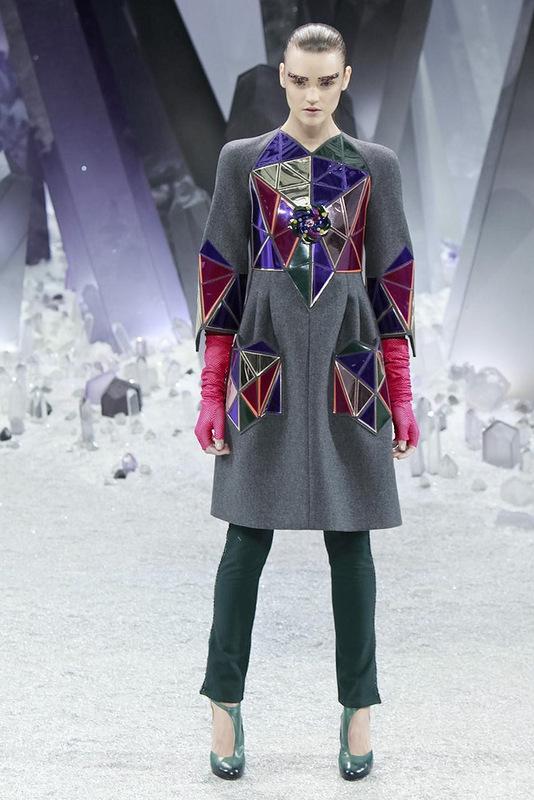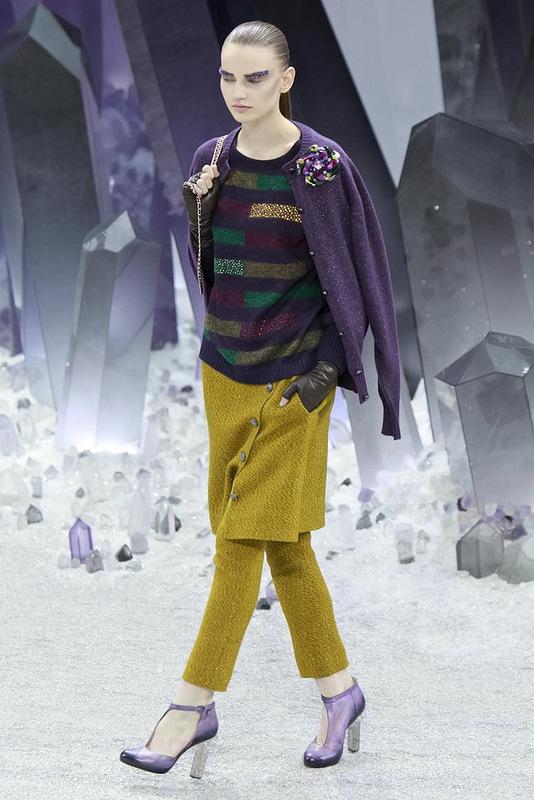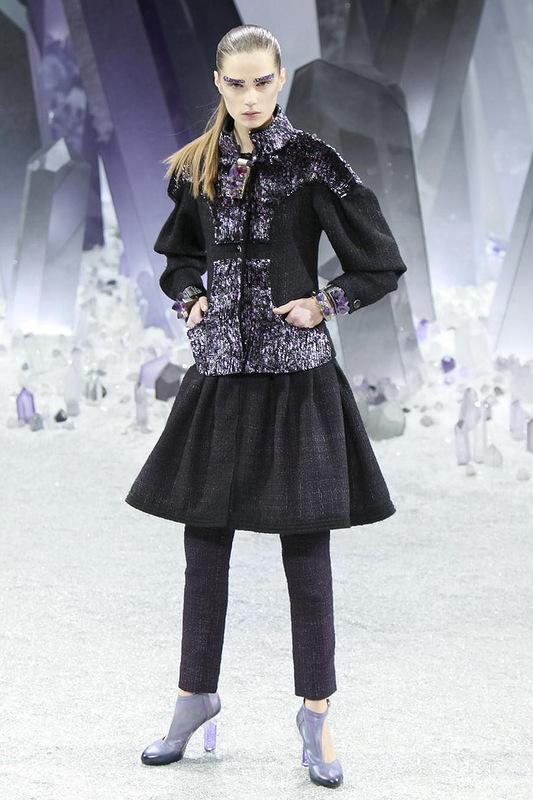 ​​
2. Aquilano Rimondi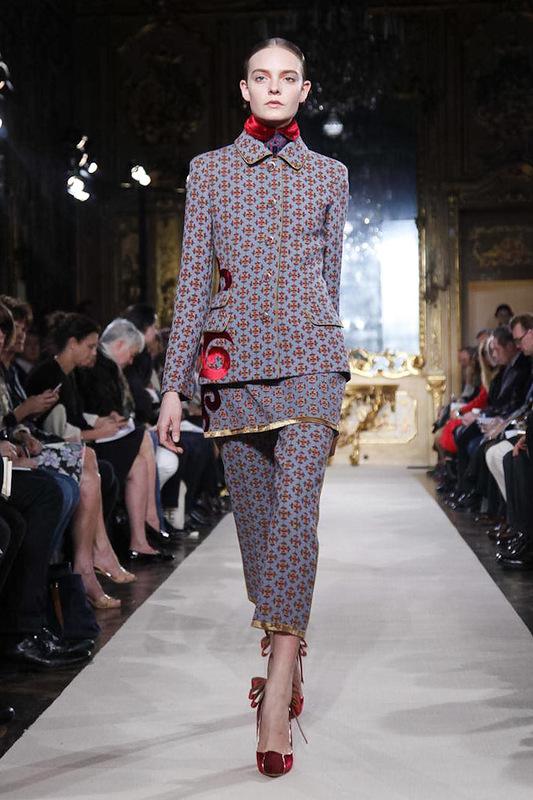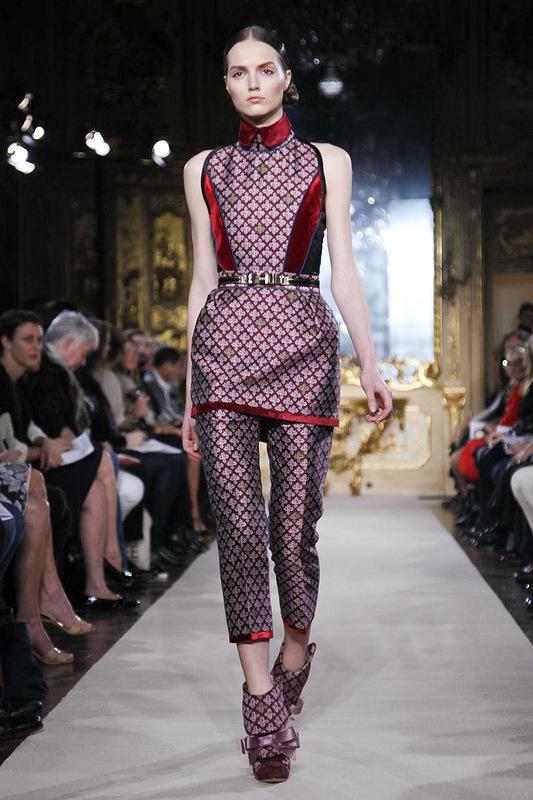 3. See by Chloé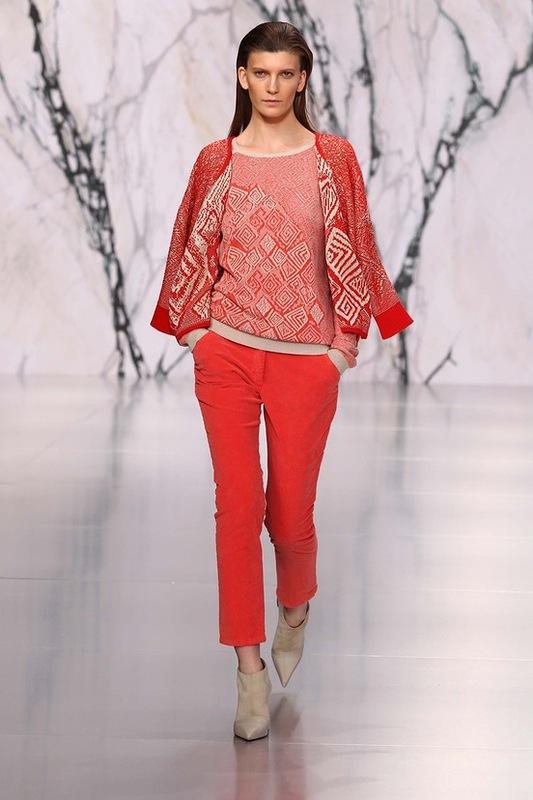 Women's trousers 2012-2013: multilayered trend

Generally, multi-layer, which includes pants, the new season is one of the current trends, which can be found in most designer collections. After all, it is not only stylish argument, but naturally justified in the cold season.
1. Chanel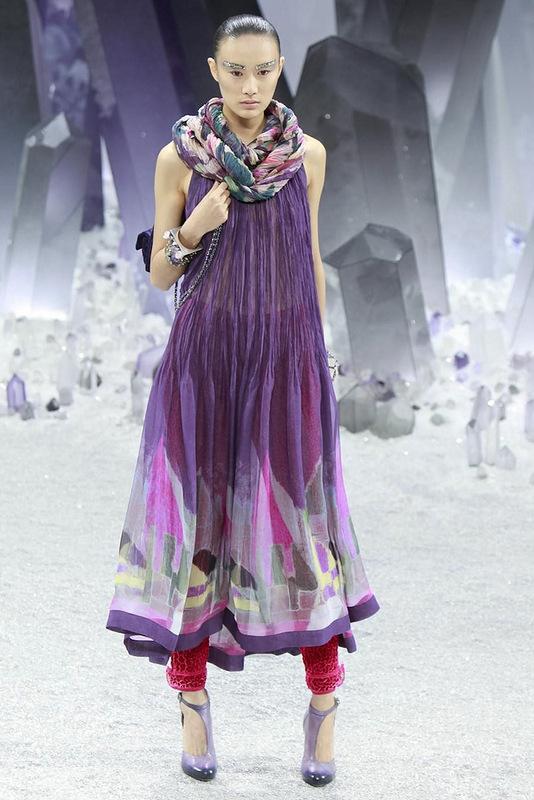 2. Louis Vuitton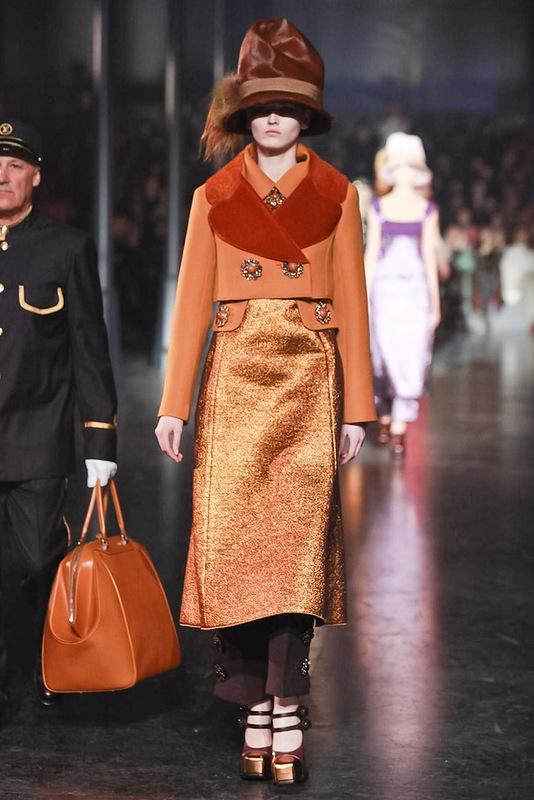 3. Laura Biagiotti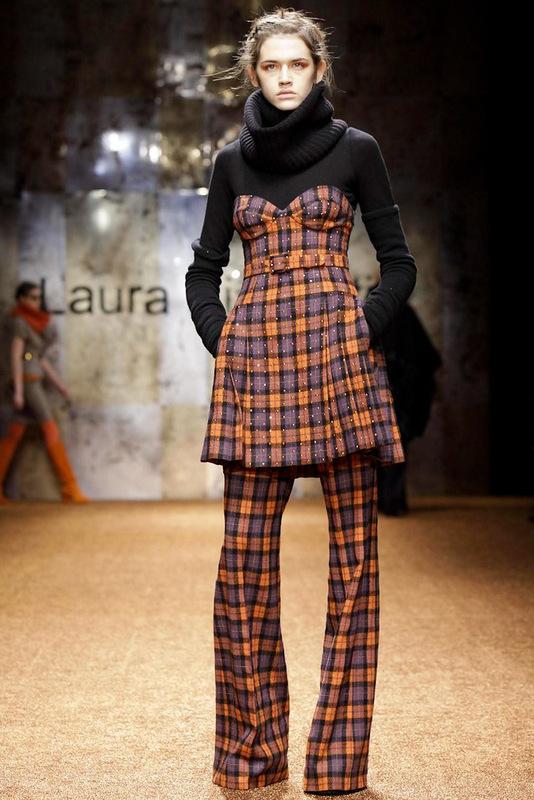 4. Valentino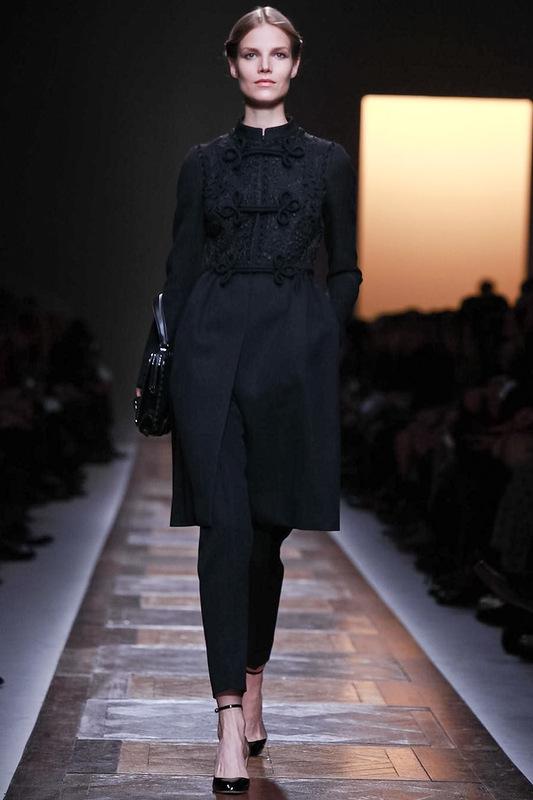 5. Alex Wong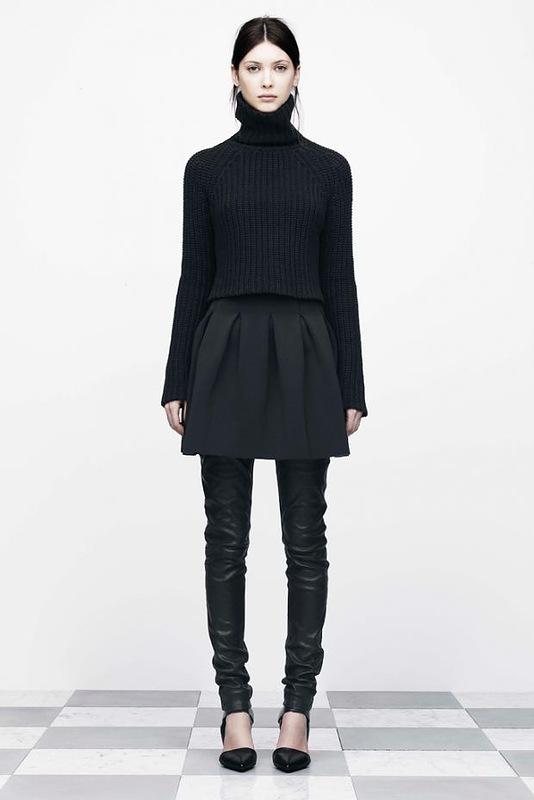 6. Giorgio Armani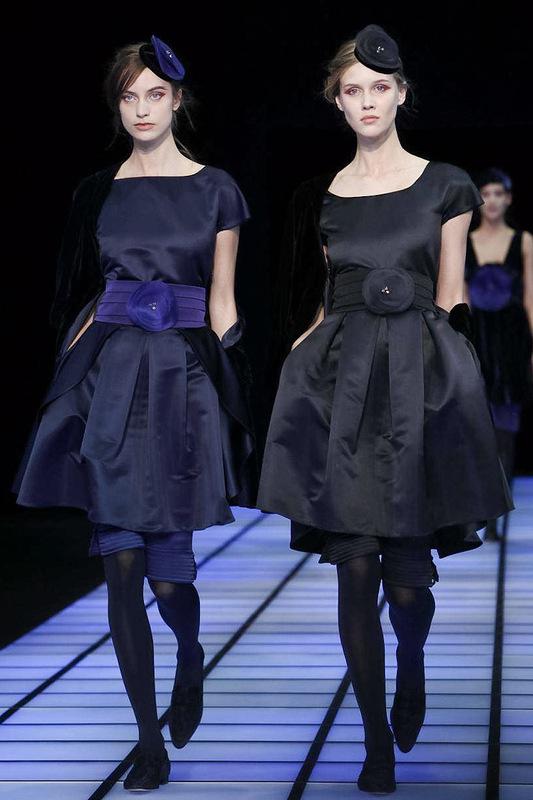 7. Prada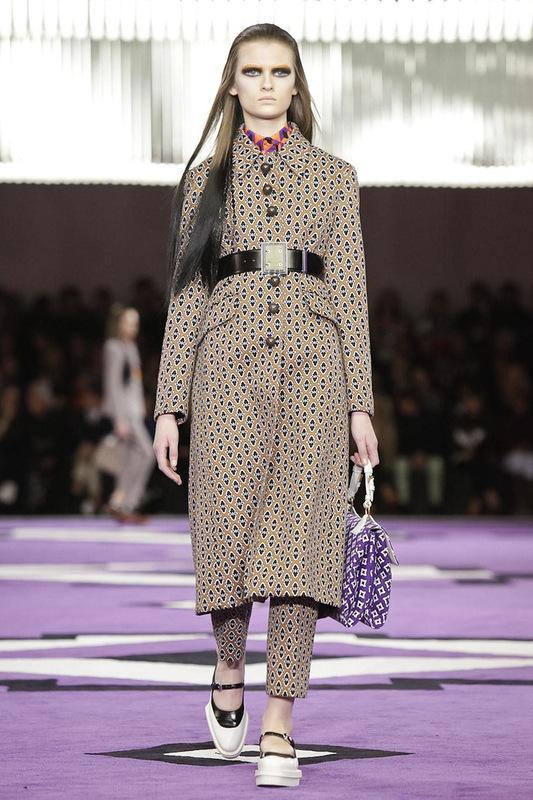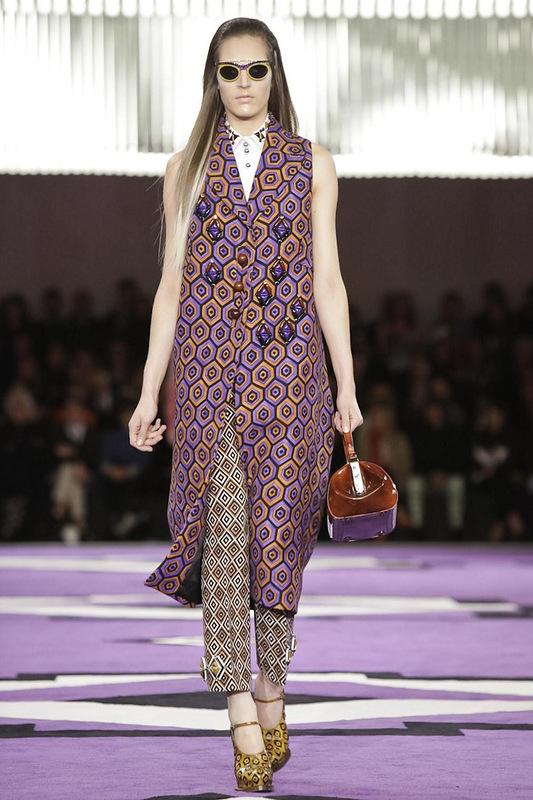 Women's trousers 2012-2013: wide and classic

At the height of fashion and remain free, slacks or classic cut, for example, flared. There are options when they can be slightly baggy, like men in different types of landing on the hips. Generally these free, slacks 2012 are an echo of very few current fashion trend of seasons ago, who then gave a second life recognizable style 70s.
The collections of the new season can be seen as loose trousers, which are more like a maxi-skirt, like the American brand Ralph Lauren. Here, moreover, free cut pants emphasized more and form-fitting jackets with dostattochno clean lines.
Theoretically combine free, slacks can be almost what you want, according to his style - with the same strict jackets in the style of Ralph Lauren or, for example, with the baggy, loose sweater. Although the designers themselves, for the most part, the new fall season is recommended to emphasize a loose cut trousers simple shirt or tight-fitting top, such as a collection of Etro.
1. Ralph Lauren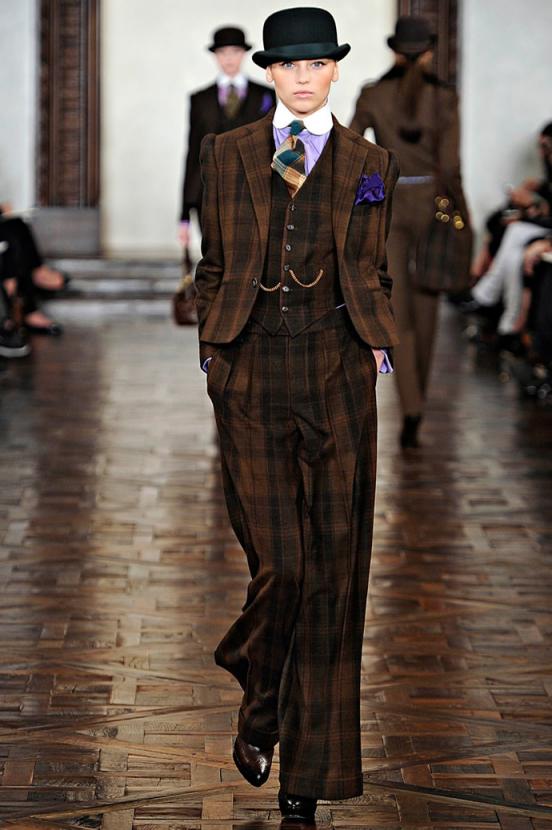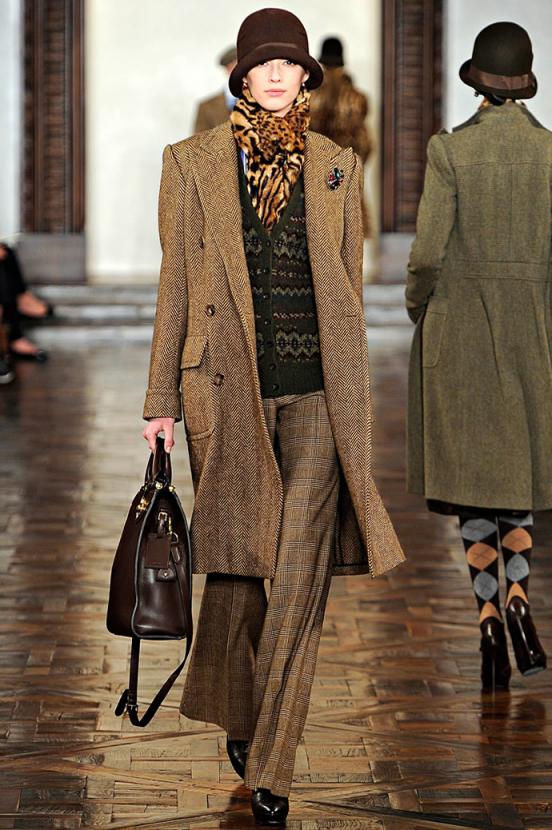 2. Etro
Wide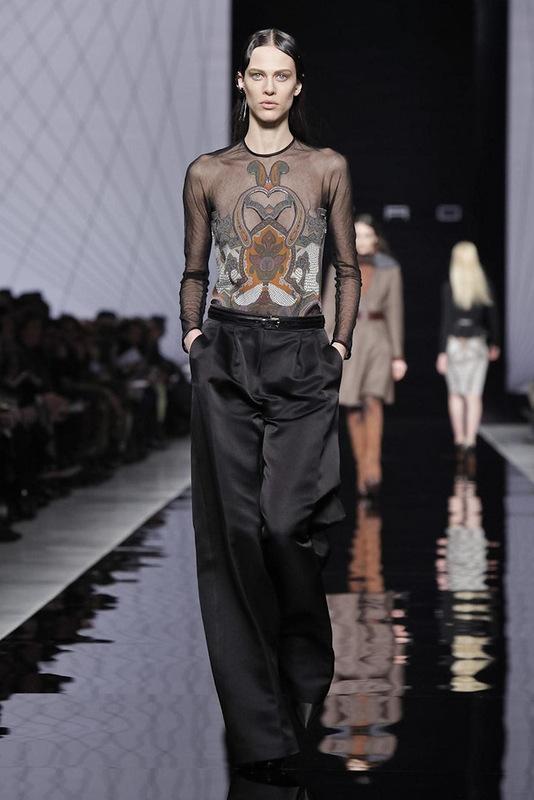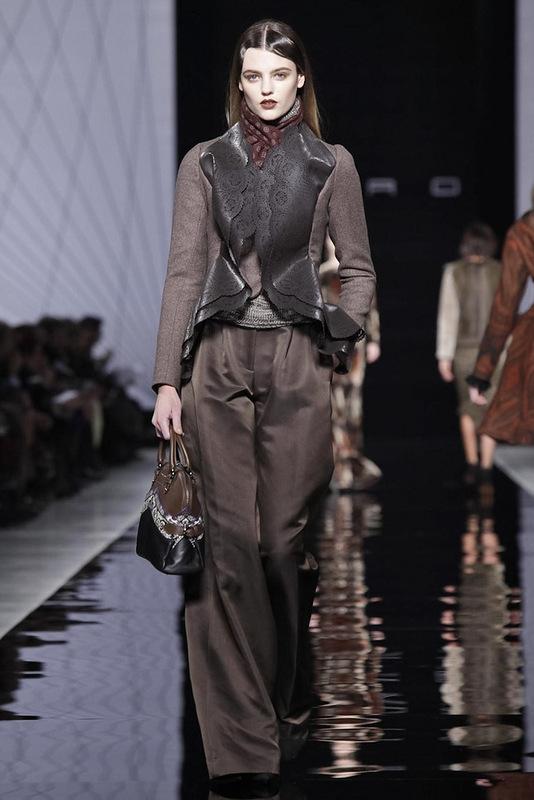 Classic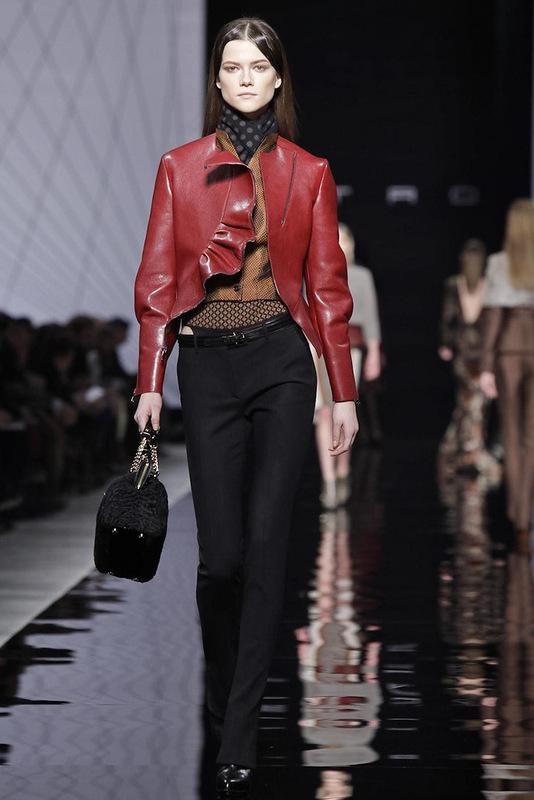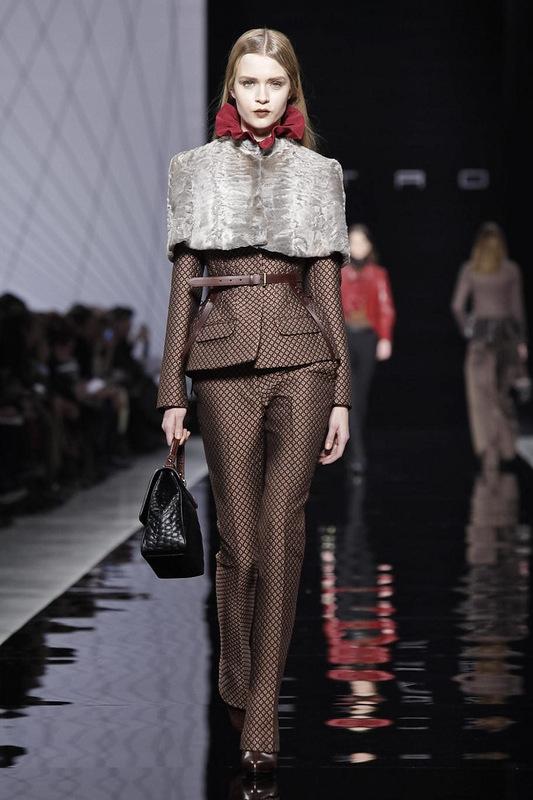 3. Laura Biagiotti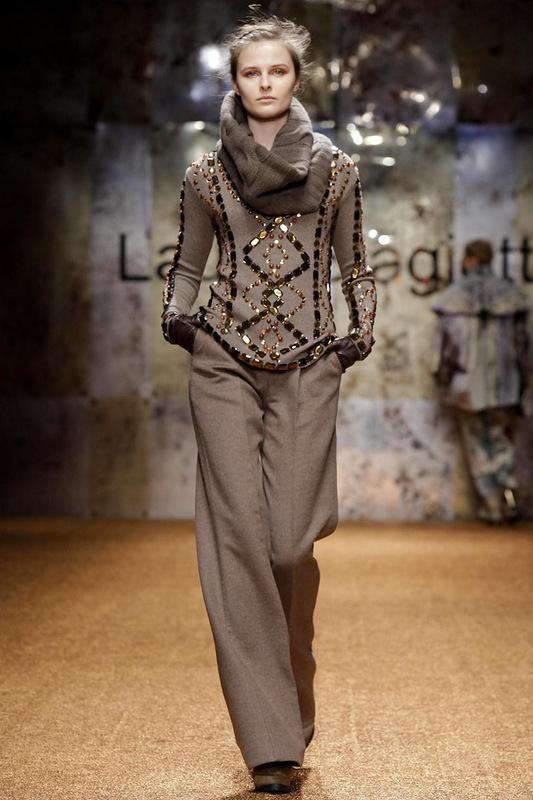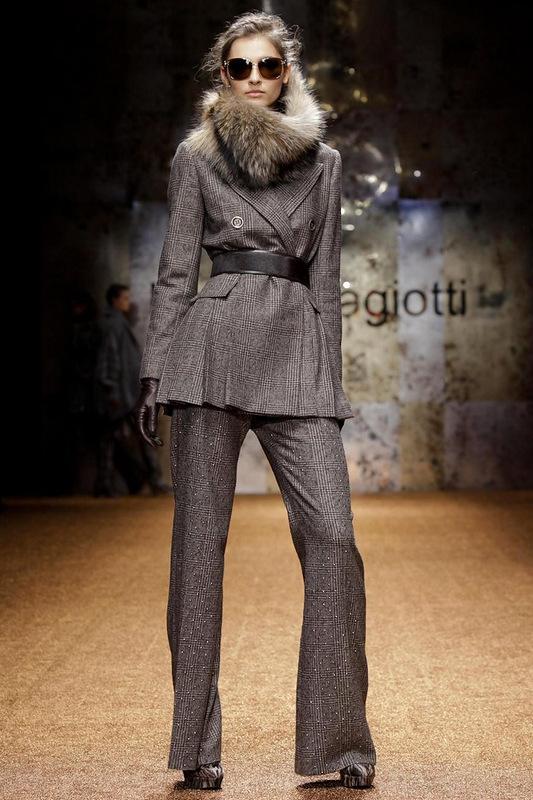 4. MaxMara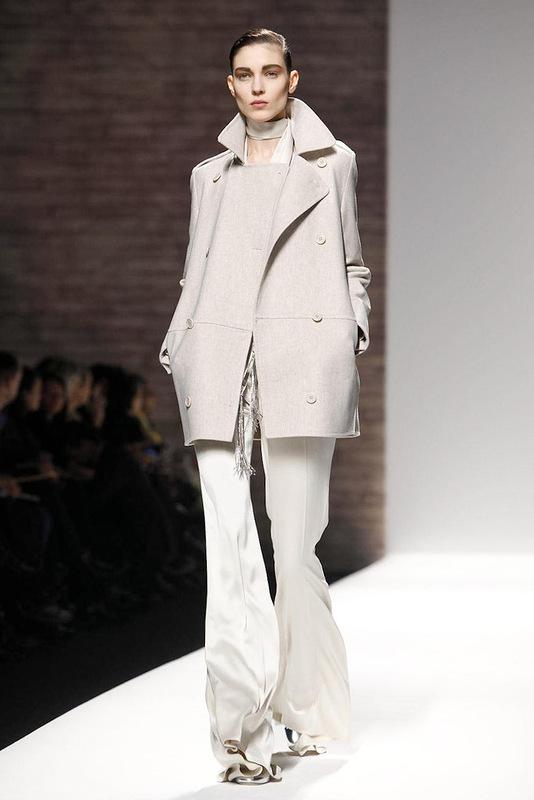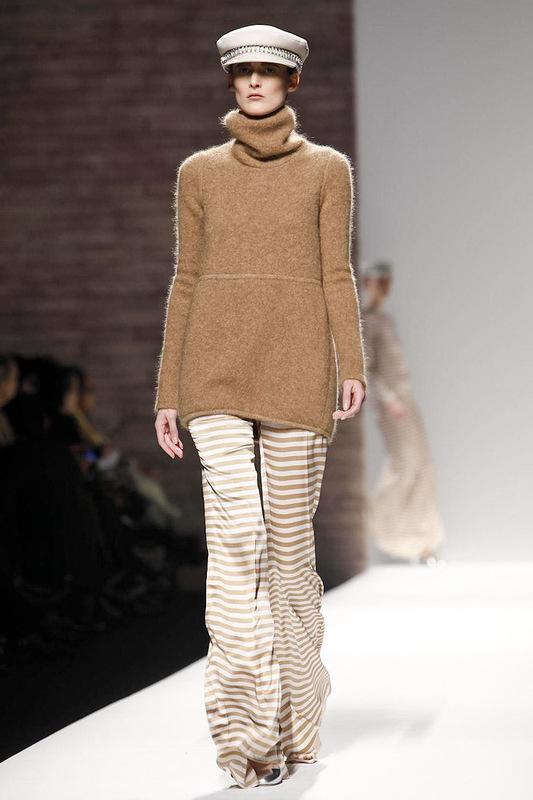 5. Balmain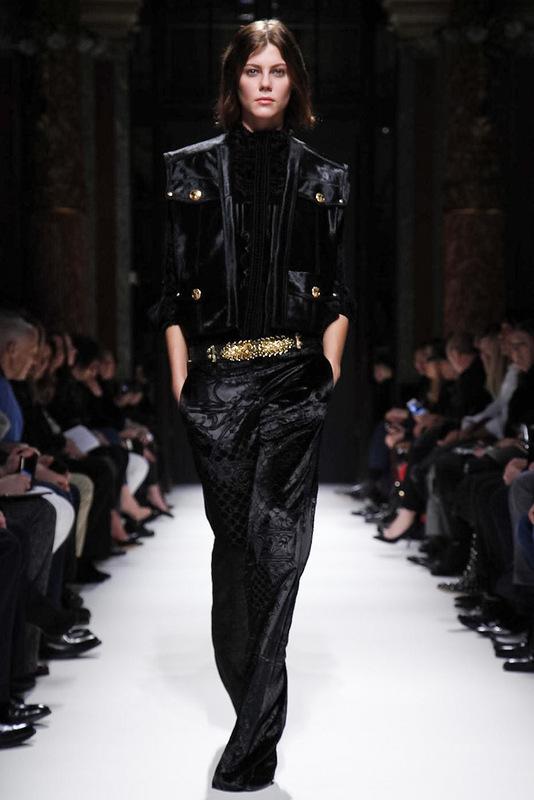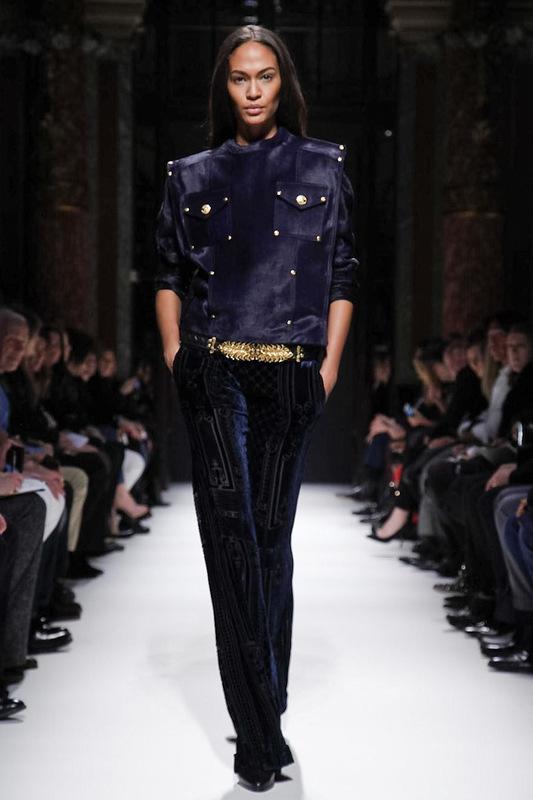 6. Gianfranco Ferre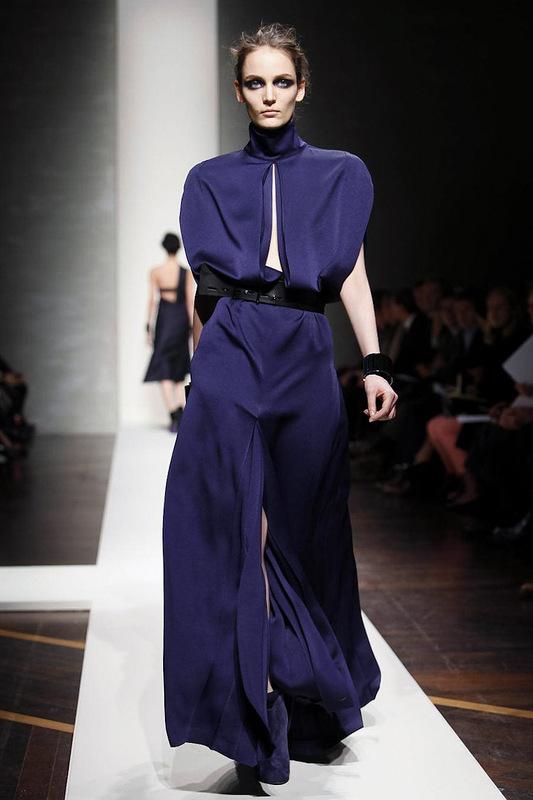 Women's trousers 2012-2013: cropped leggings

There is nothing that will paint a gloomy autumn day, as bright cropped leggings. Such a conclusion was promising several designers and did not hesitate to put it in their new fall collections. A shiny fabric and spectacular prints leggings make even more stylish and trendy.
1. Just Cavalli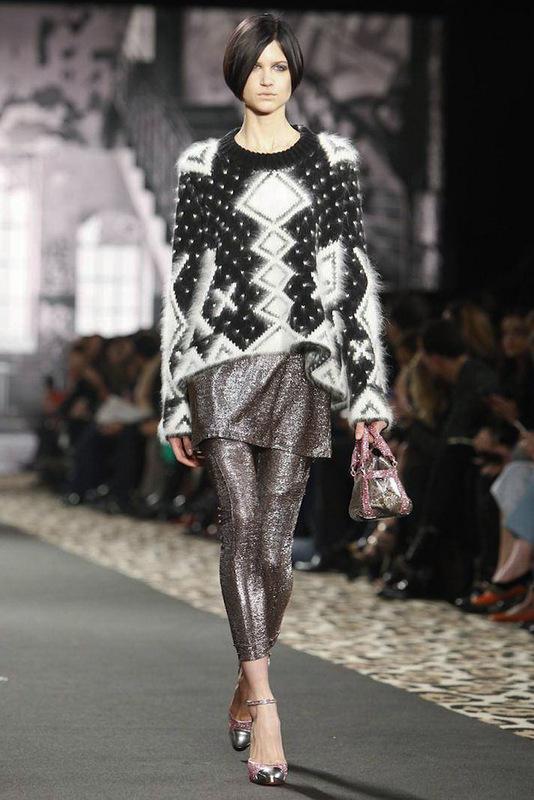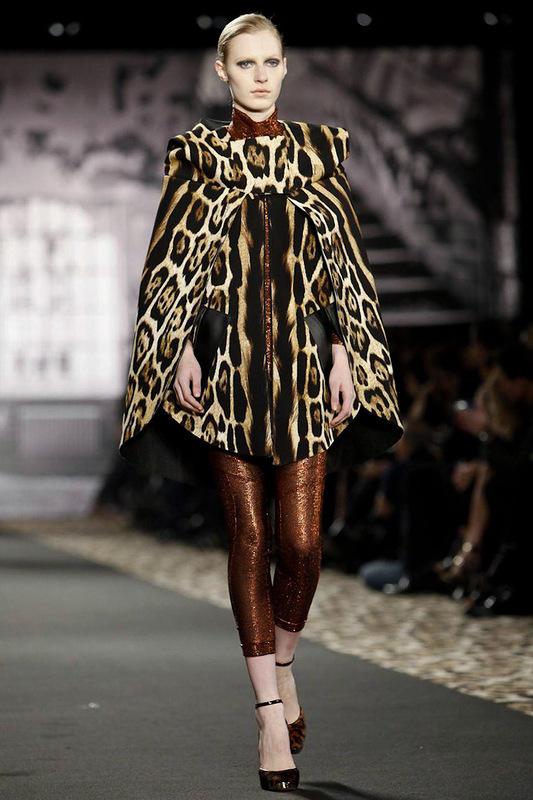 2. Moschino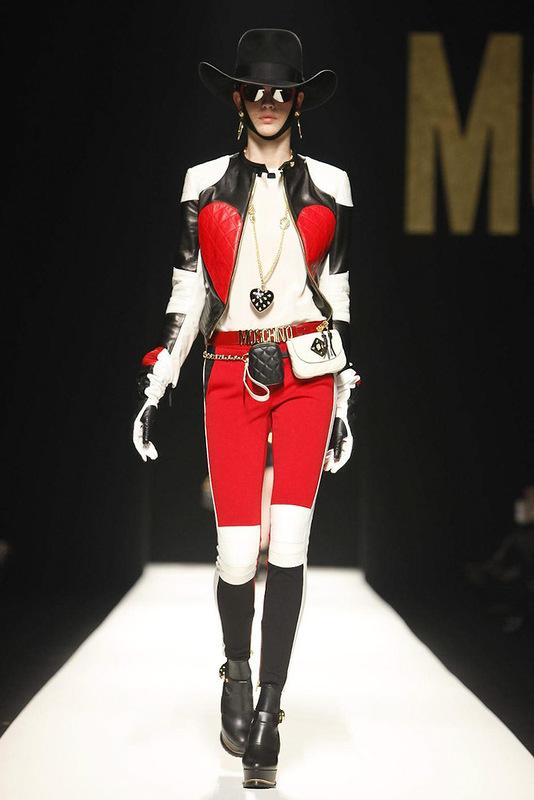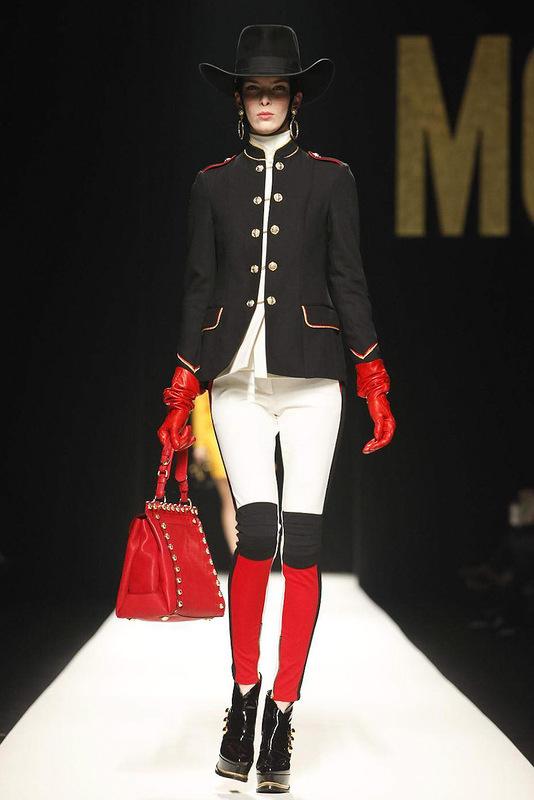 3. Byblos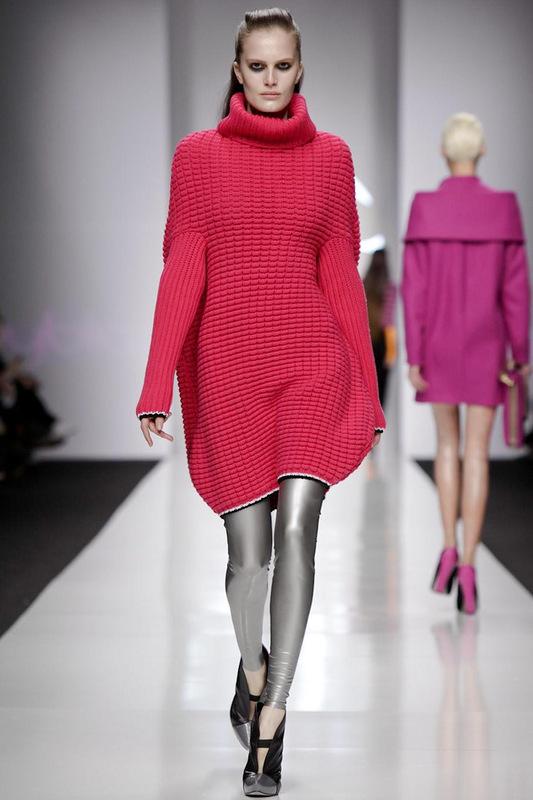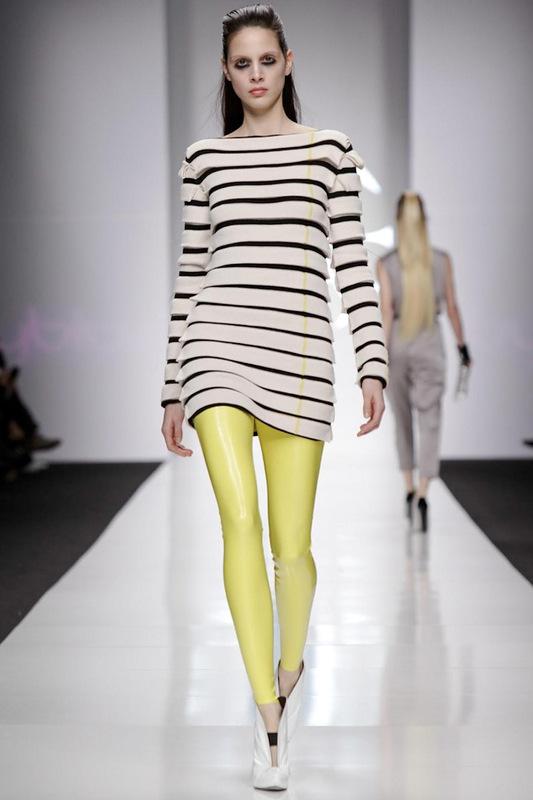 Women's trousers 2012-2013: leather pants

Leather has long been rightly claims the status of "permanent trend," since it is in favor with well-known designers for more than a fashion season. The softness of this popular material perfectly underlines all the beautiful curves of figures than makes possessor leather trousers in sweet and bold hooligan or a passionate and bold seductress. Luxury models leather pants by famous fashion houses exactly attract everyone's attention.
Thus the skin can be smooth and skin mimic reptiles. Leather of 2012-2013 can be narrow and wide. Of course, tight leather pants still preferable because stress as all the advantages of the material and all the dignity of the figure. Among other things, for fashionable leather pants coming season is very topical nail.
But the most important and appropriate fashion here axiom - the skin is incredibly fashionable in the new season, so you should keep in mind that it is sufficient to have any vending leather pants style to be a trend.
1. Balmain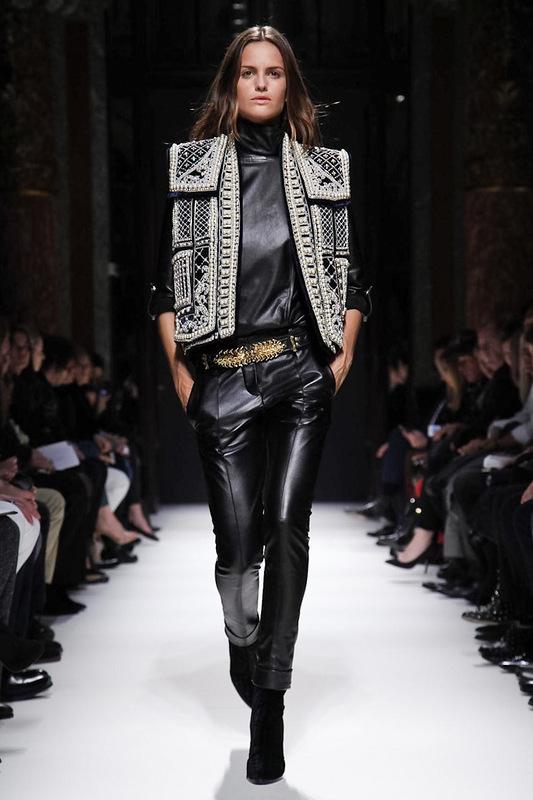 2. Ermanno Scervino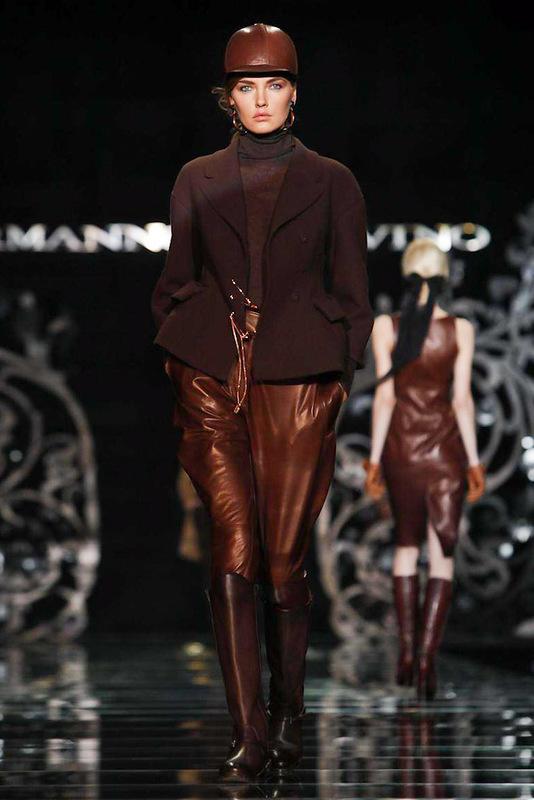 3. Givenchy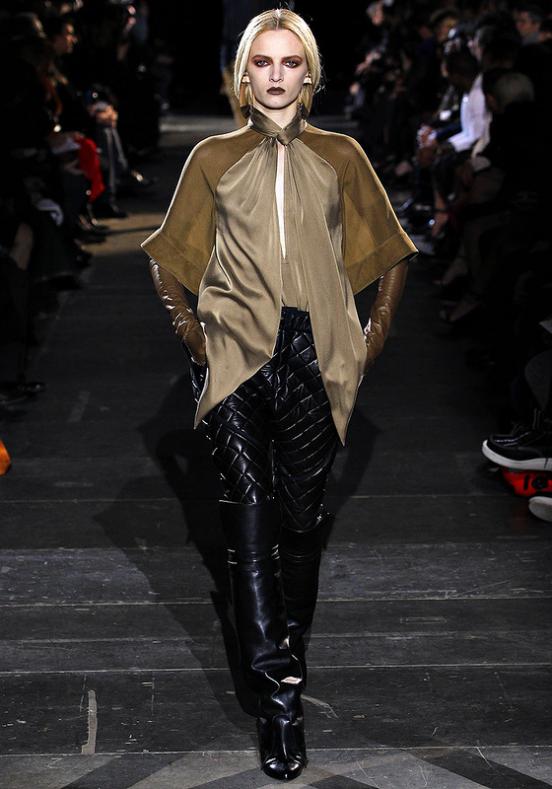 4. Jean Paul Gaultier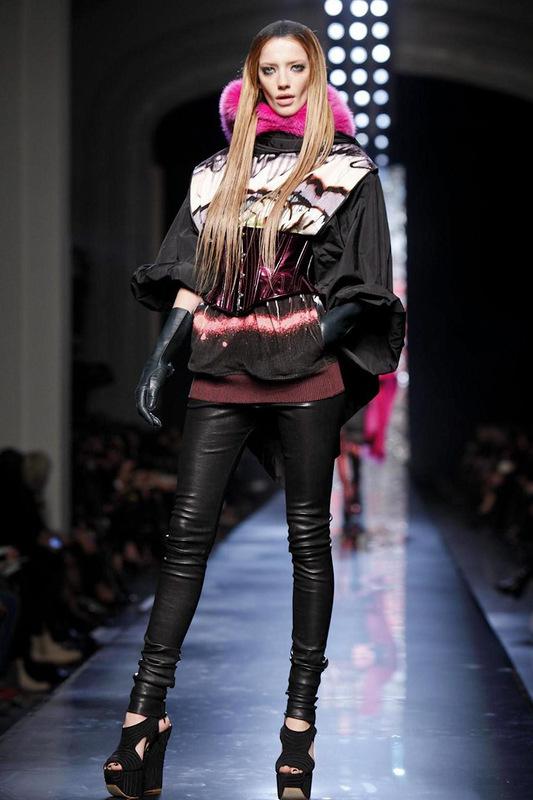 5. Roberto Cavalli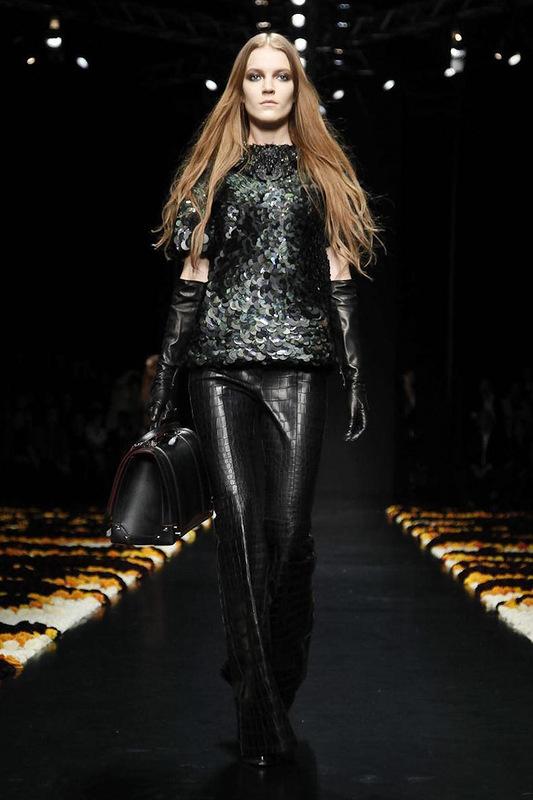 6. Missoni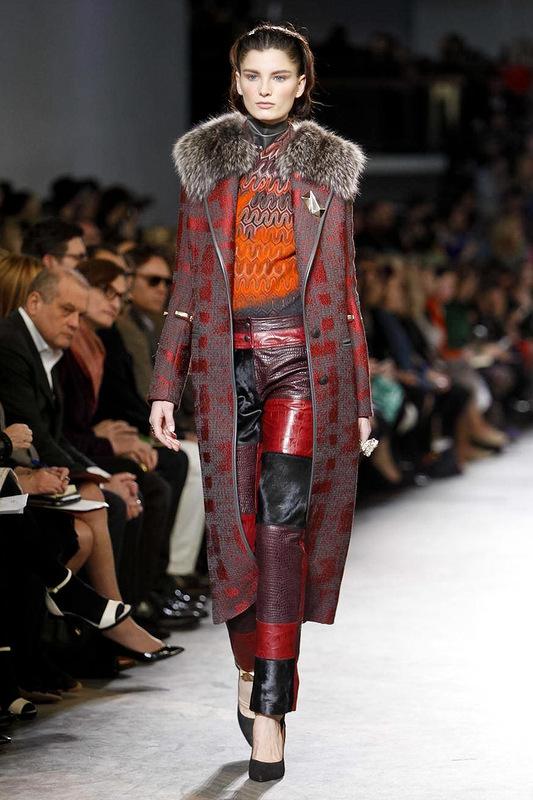 Women's trousers 2012-2013: velvet, corduroy and tweed

On the second place in popularity in the new season out materials such as velvet and corduroy refined - these fabrics can be found in almost every collection of all known brands. And do not forget about the good old tweed and practicality. In the pants of these tissues will be really cozy, warm and comfortable, despite the fact that the models differ in brightness and originality. They are well suited for everyday and for special occasions. And for true fashionistas designers prepared satin, silk, and with the effect of metallization pants. And, of course, in the cold of winter, nothing beats the convenience and practicality of tweed.
1. Balmain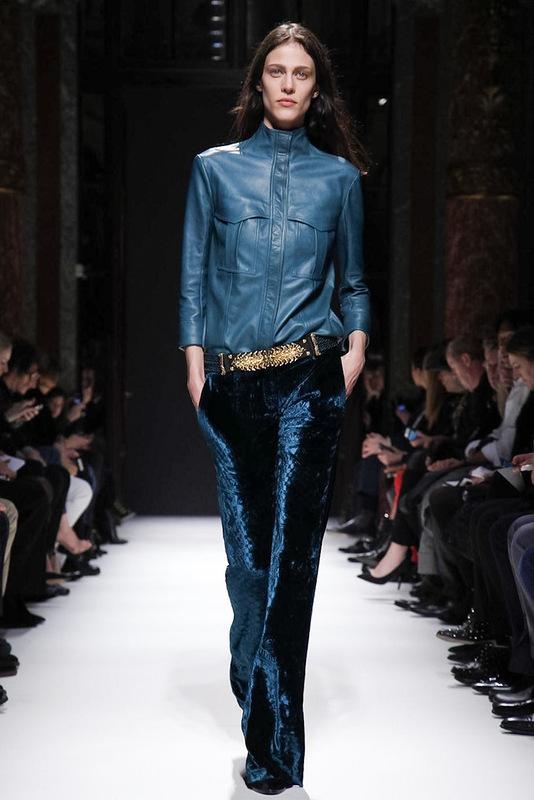 2. John Galliano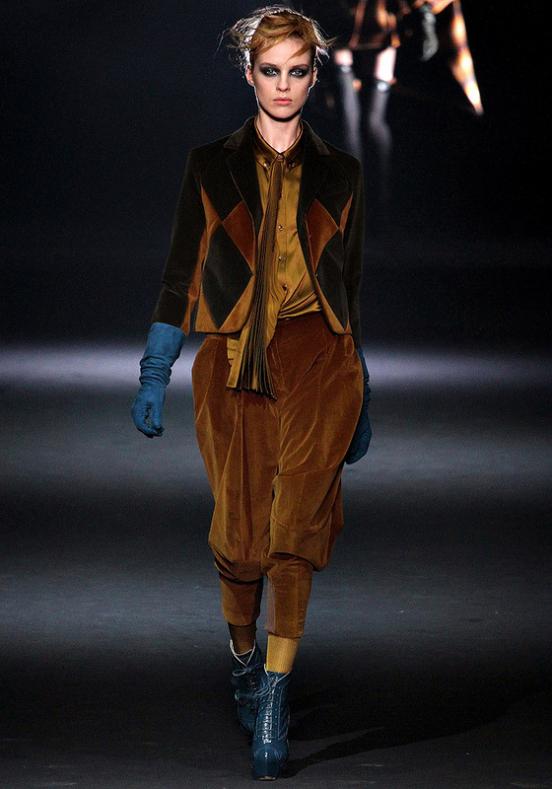 3. Giorgio Armani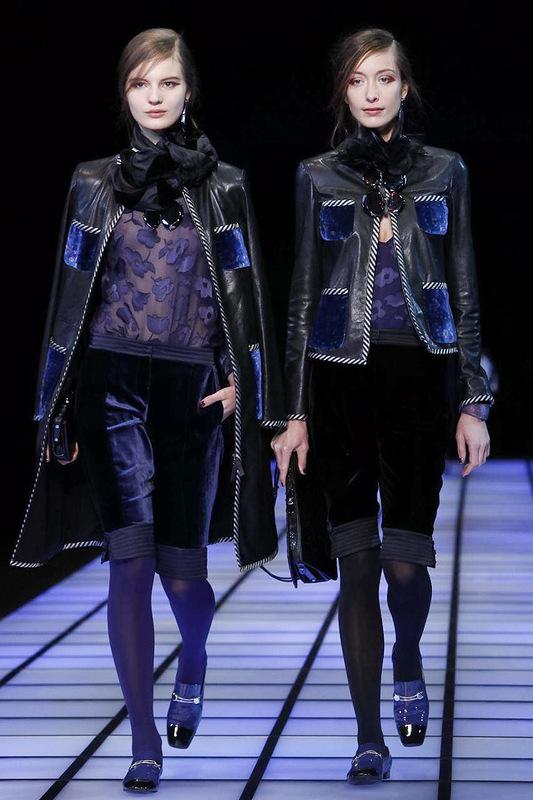 4. Ralph Lauren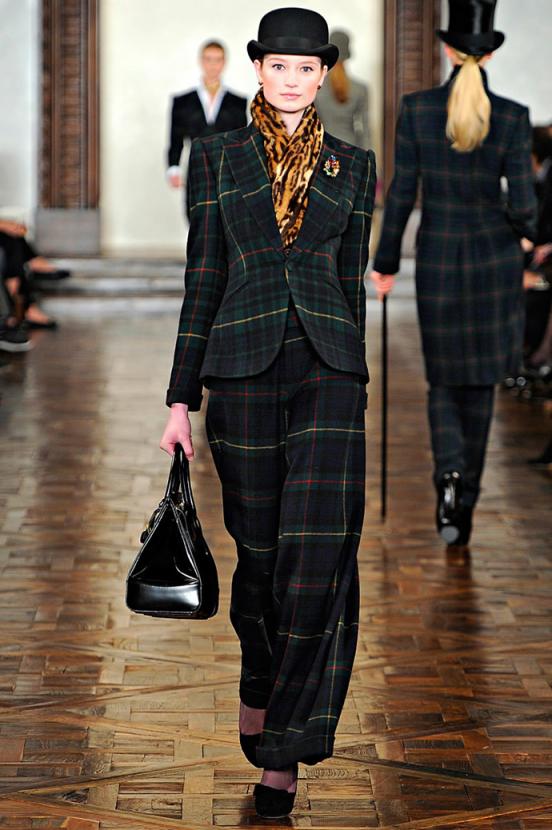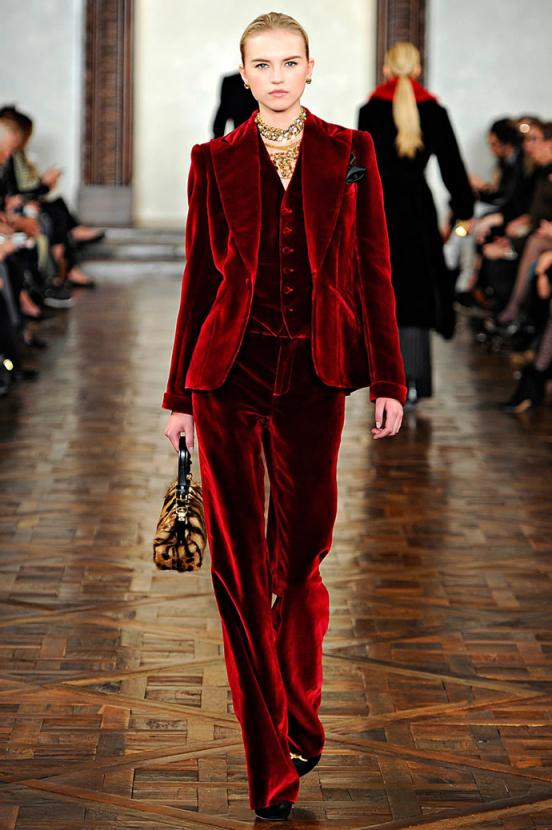 Women's trousers 2012-2013: the current white, fashion geometry and other prints.

In the coming autumn-winter season, designers are not going to put up with the onset of overcast and cold weather. So, along with the traditional winter color: brown, gray and, of course, black, new collections can be seen quite bold and positive colors: mustard, yellow, red, bright blue, pale blue, coral. It is worth noting that the plain trousers are unquestionable favorites coming season. What is particularly interesting, one of the fashion trend colors become white trousers - this, of course, is not very practical for our autumn-winter, but incredibly fresh, beautiful and stylish.
Gianfranco Ferre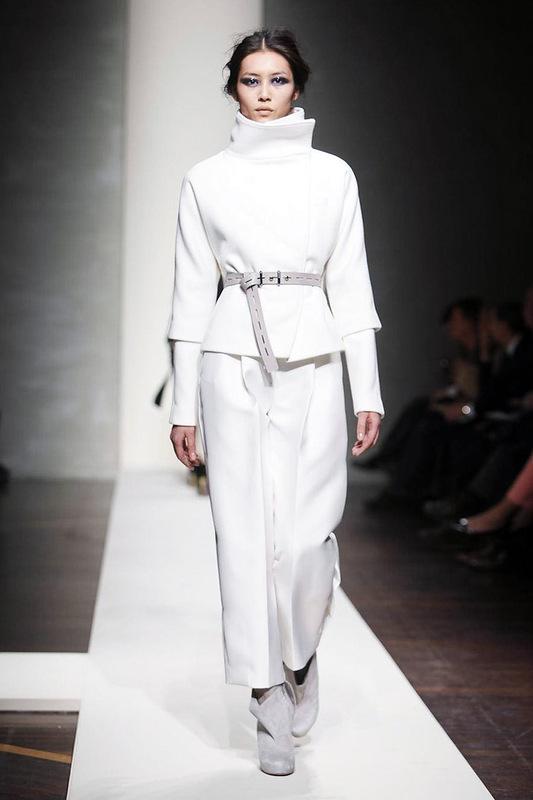 Laura Biagiotti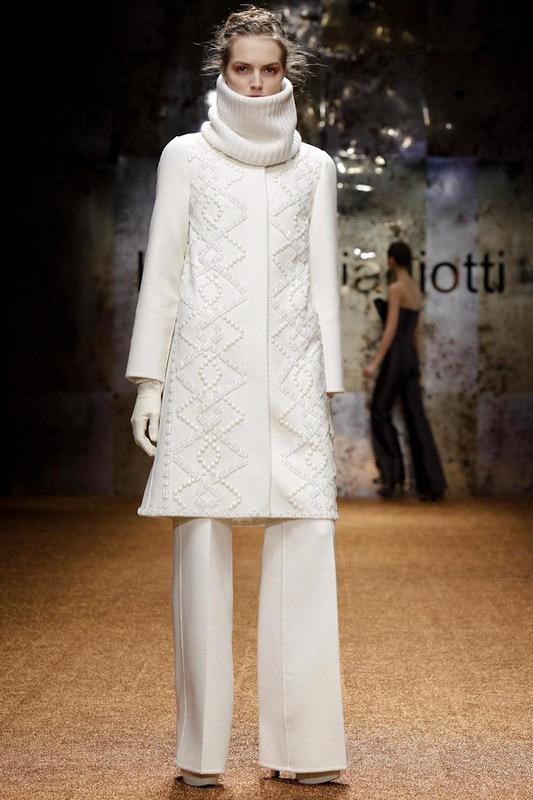 Chanel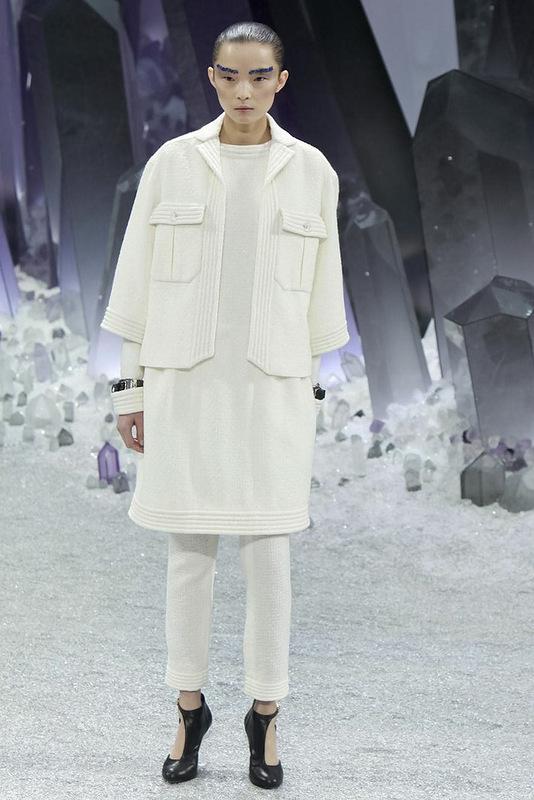 In the coming season in fashion will be very whimsical prints, for example, animals, and strict geometric patterns, among which the most popular would be the cell - large and small. Many say that for a long time not so much "rippled" in the eyes of fashion geometry of the new collections. Although the same cell for many is quite a perfect picture.
Blumarine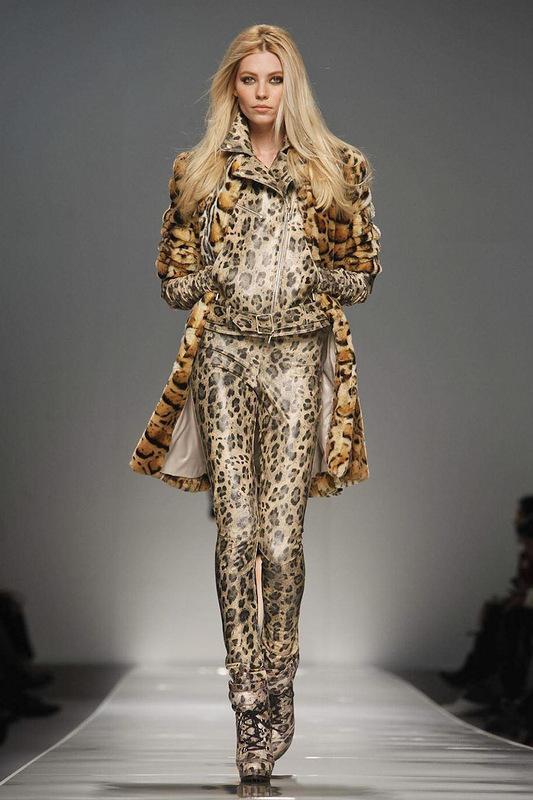 Roberto Cavalli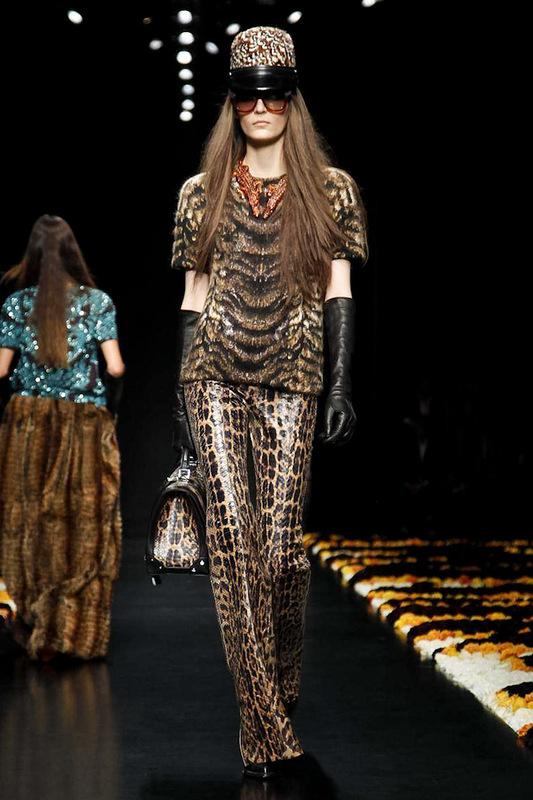 Missoni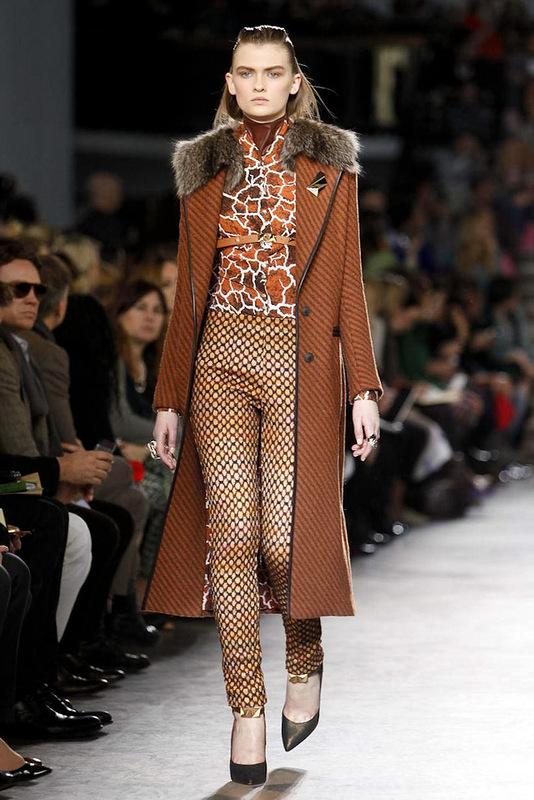 Laura Biagiotti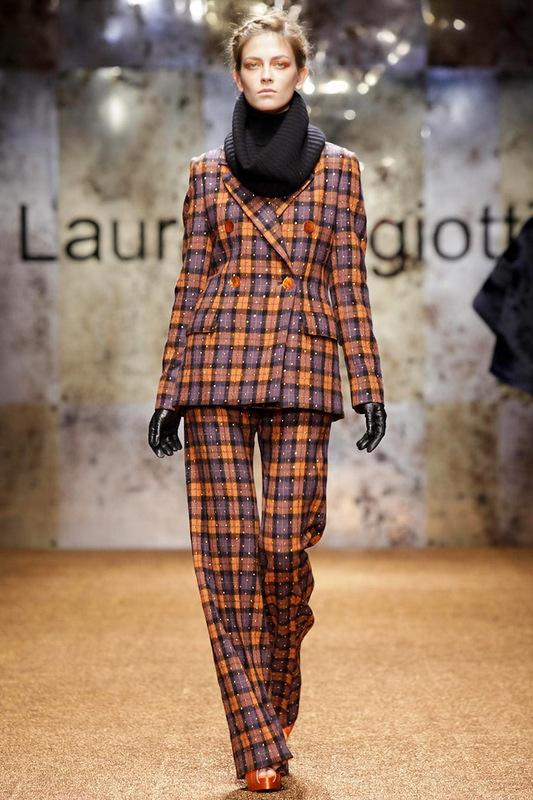 Prada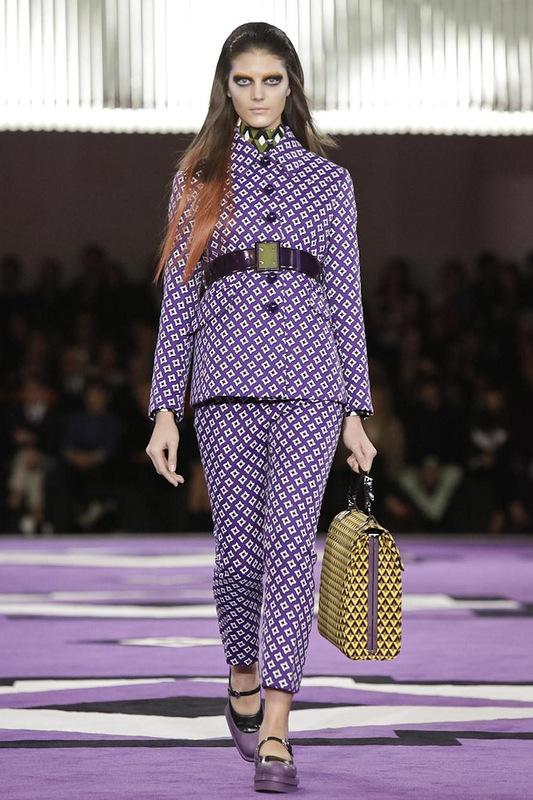 Ralph Lauren