That is the autumn season, and after it has flickers winter. To be on the "fashion horse" in this season, you need to know all the most important trends! See wrap on a mustache and actions.
1. 1940
1940 are under the sign of comfort and convenience. Skirts practical length, accentuated waist, do not hesitate and not exaggerated. Jackets and coats tweed, accurate rough shape, broad shoulders. Cell, a thin strip, small flowered peas - prints the 1940s. What could be better for fall?
Miu Miu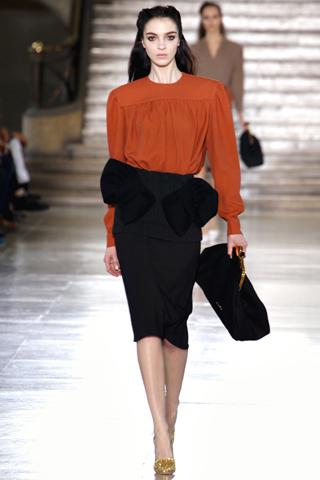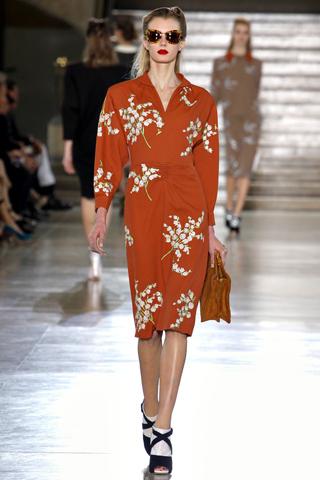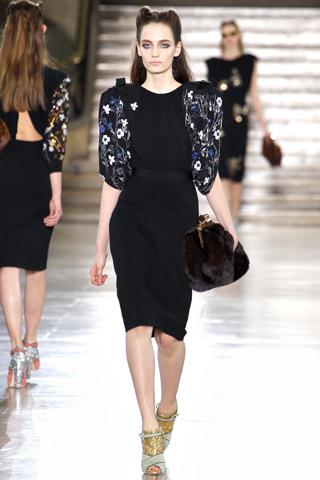 Sportmax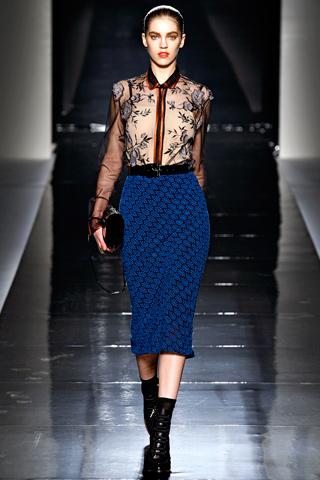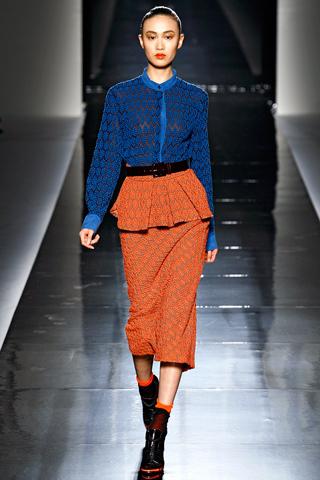 Salvatore Ferragamo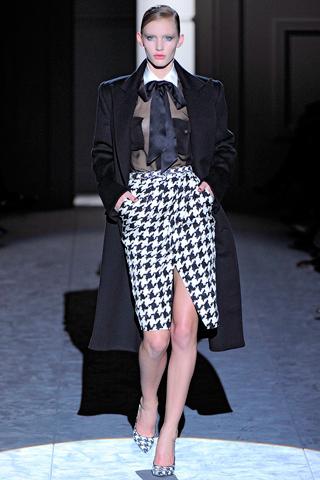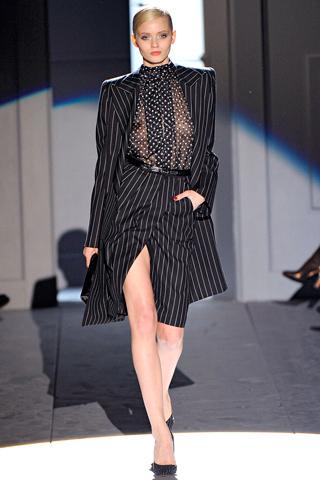 Diane von Furstenberg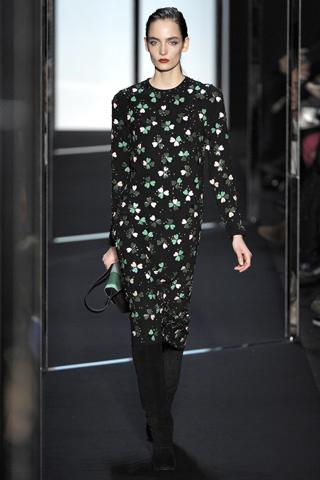 Dries Van Noten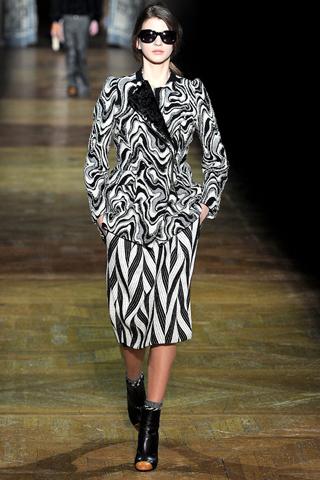 2. 1960
Geometry, bright colors in combination with white, flared skirts, large buttons and contrasting collars are back in fashion! Do not forget the smooth hair, the designers thought it impossible to do without them.
Bottega Veneta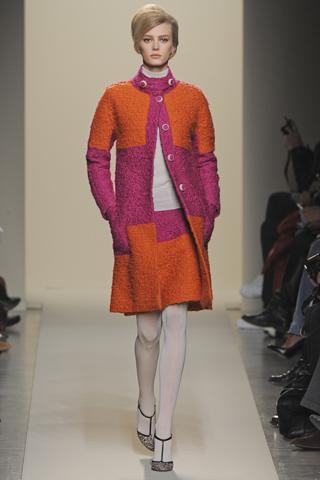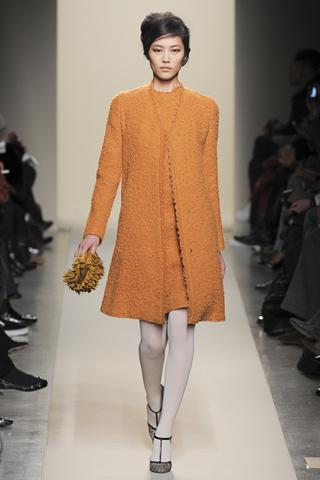 Burberry Prorsum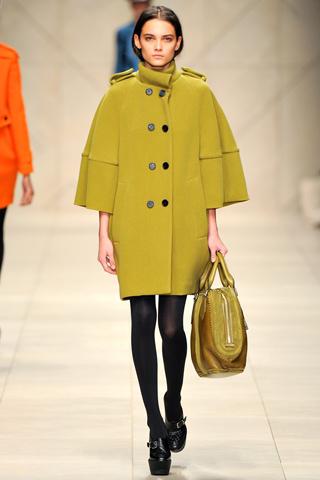 Aquilano.Rimondi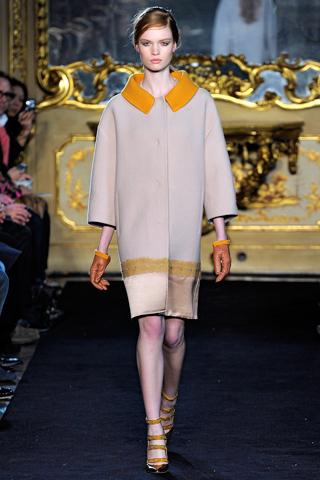 Loewe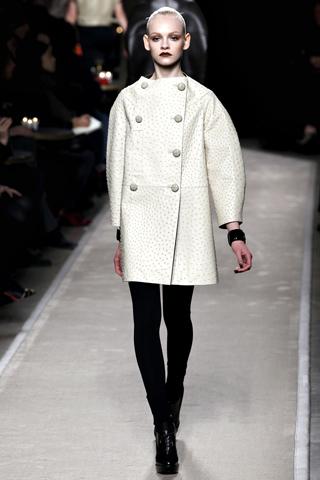 3. Contrasts
Play on contrasts! Mix and match different characters tissue. Do not be afraid to wear fluffy fur combined with rough tweed or satin combined with shiny skin - and then you will ostromodnye.
MaxMara
Louis Vuitton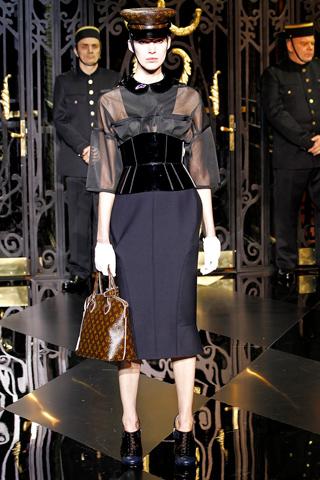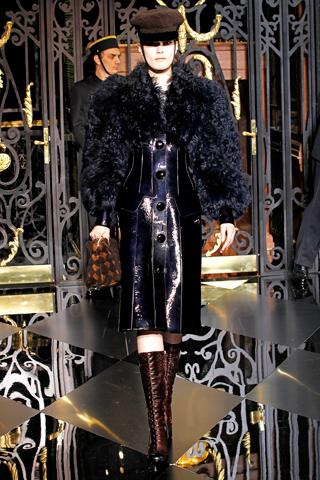 Balenciaga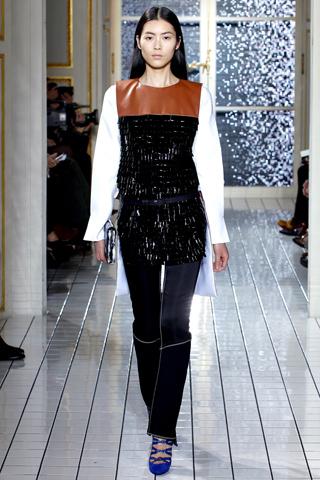 4. Tom Sawyer
Passion for design men's suits are gaining new momentum. Simple strict black suit with a white shirt, it seems, all pretty fed up, so this season fashionable image of a boy-tomboy. Pants, colored jackets, ties all shapes and sizes. If as a child you cherished dream to dress up in a suit of your yard friend - now your way out!
Miu Miu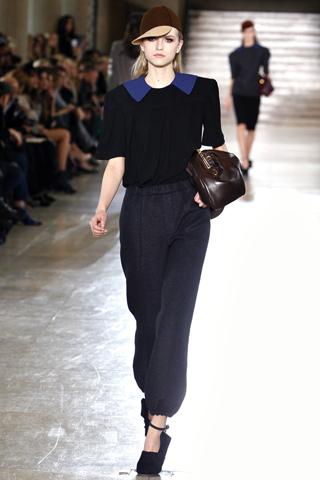 Paul Smith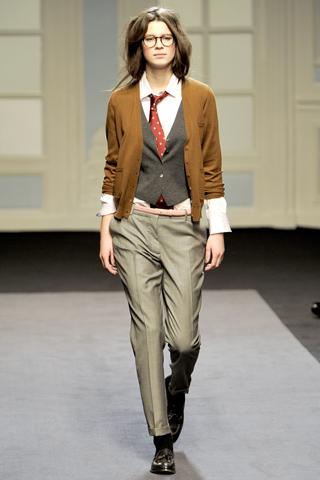 Dsquared²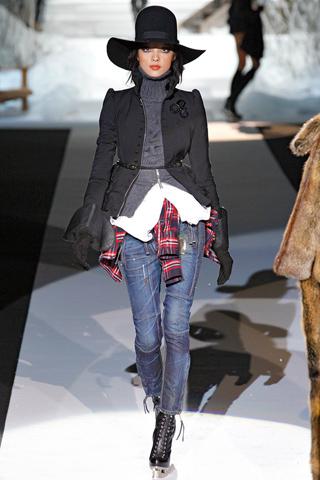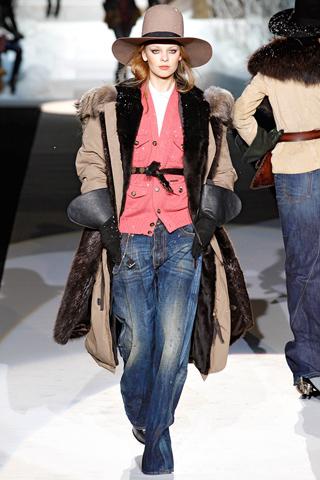 Dolce & Gabbana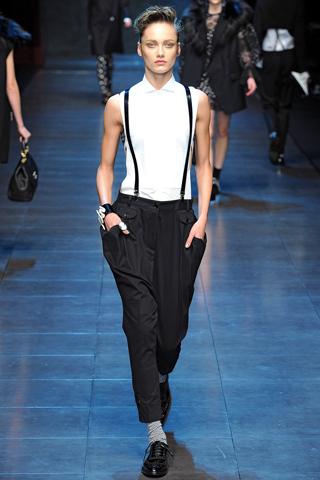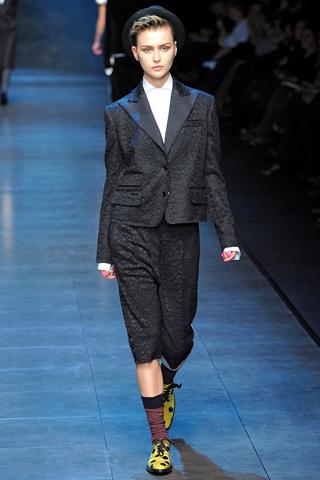 5. Tartan
Classic black and red cell is now everywhere, not just in school skirts. You have lying around the red and black pants? What are you waiting, wear!
Sonia Rykiel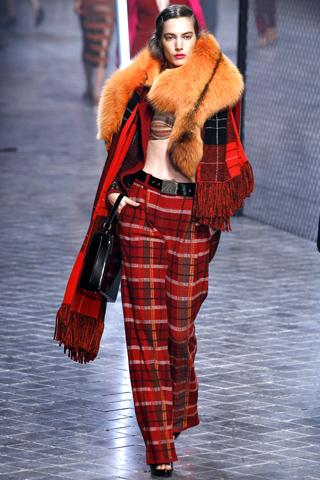 Jean Paul Gaultier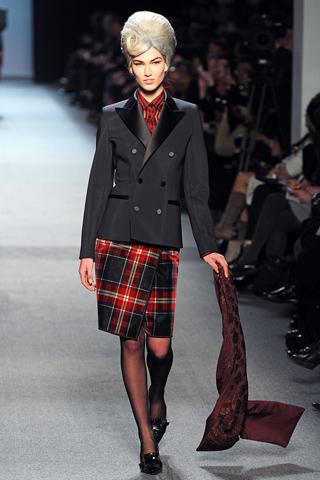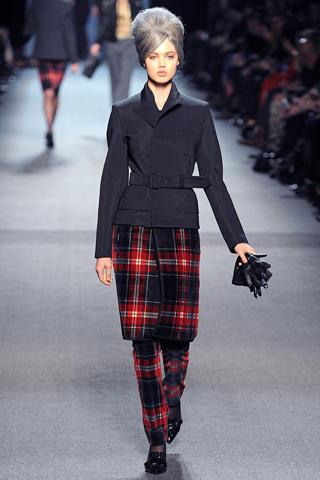 6. Python
Summer print python was modest, own color. In winter, when the riot of colors we can not see another five months, python gets bright colors - yellow, emerald, pink!
Chloé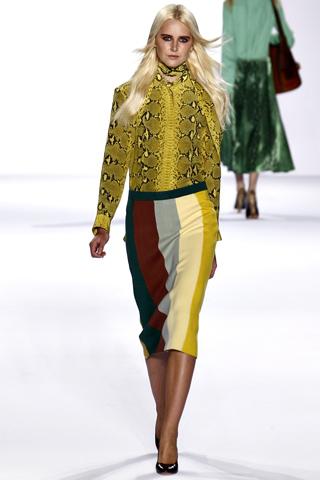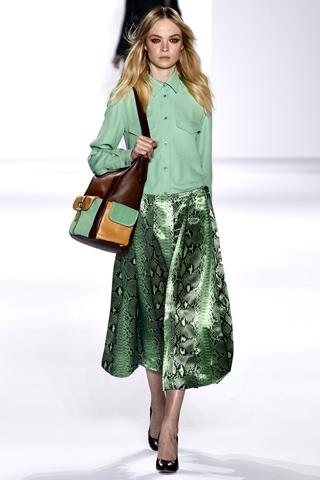 Christian Dior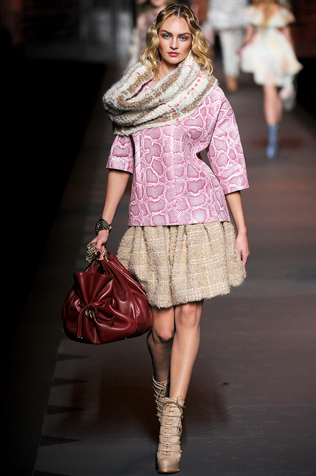 Gucci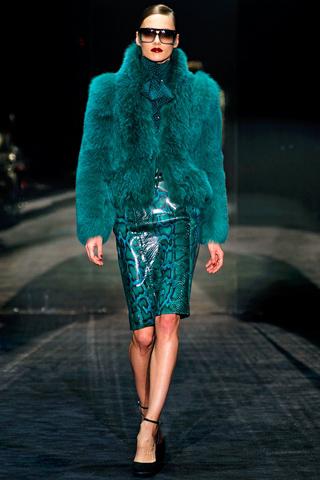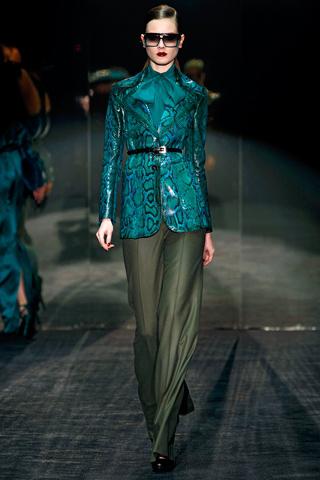 7. Coat
What else is there to say? What season autumn-winter without a coat? The main thing - coat should be long.
Christian Dior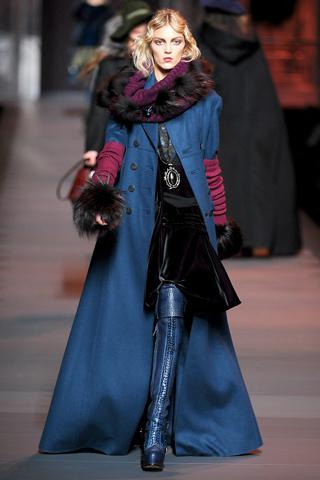 Antonio Marras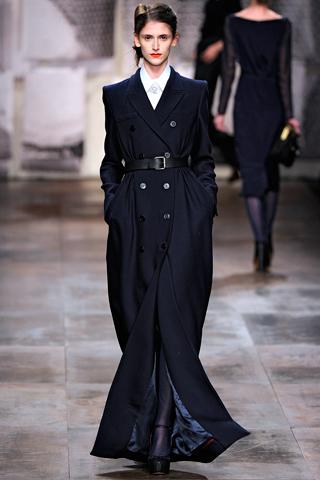 8. Cape
Everything is new - well forgotten old. Cape coat as - like in the old days, like a lady wearing a sleeveless coat with a zip up collar.
Christian Dior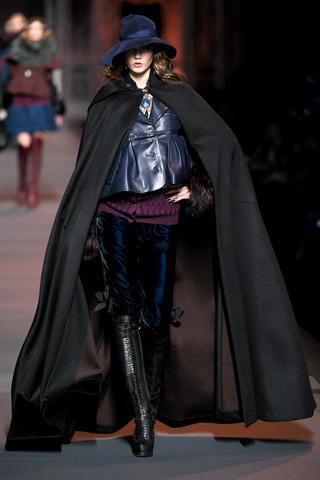 Chloé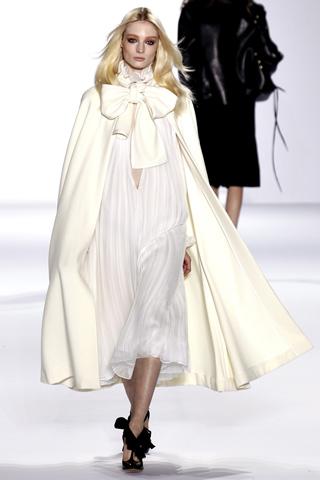 Hermès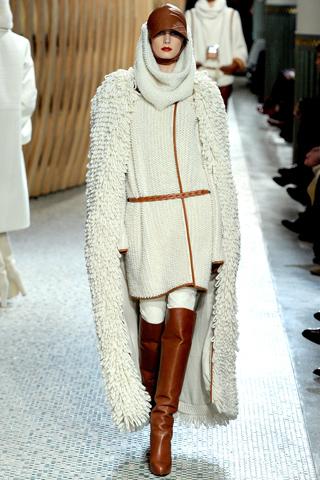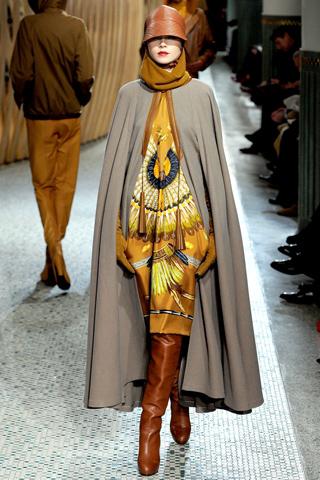 Lanvin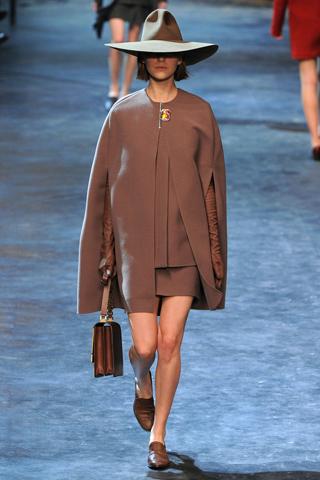 9. Graphics
Again, the brightness in the business! Sunny geometric prints decorate the gloomy autumn dullness of everyday life. Bright circles, squares, and diamonds will serve as a reminder of bygone summer.
Celine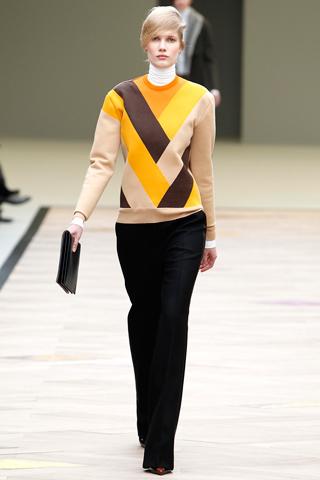 Prada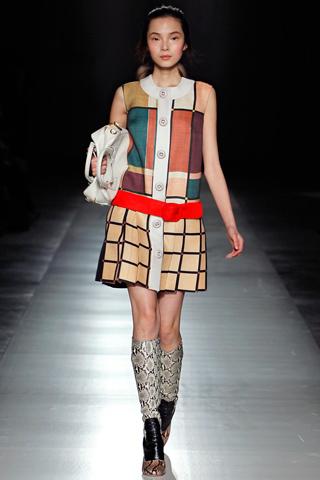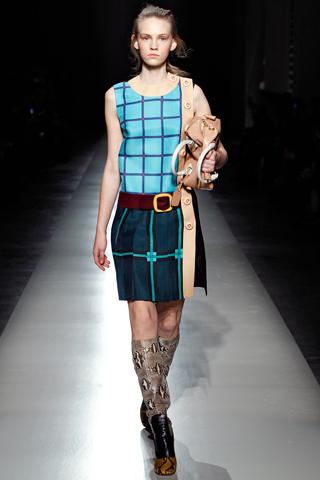 Hermès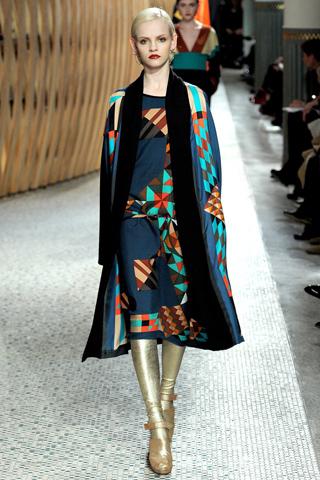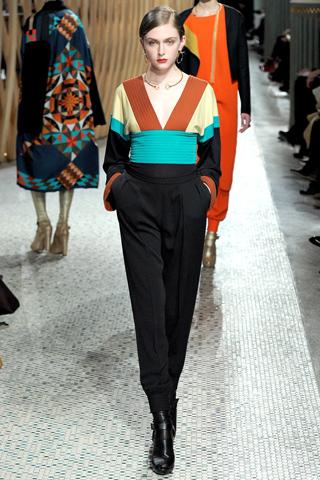 10. Fluffy fur
Fur with a long nap - here's what to look out for the winter. The colors can be any, even geometric, though leopard. Also available shortly sheared mink and fox fur cropped.
Gucci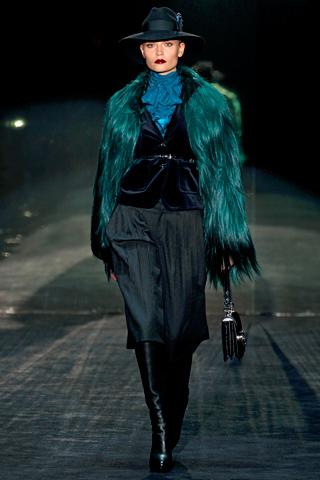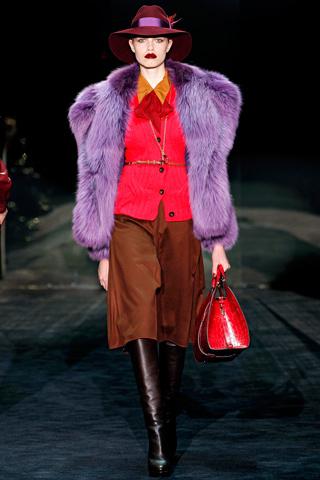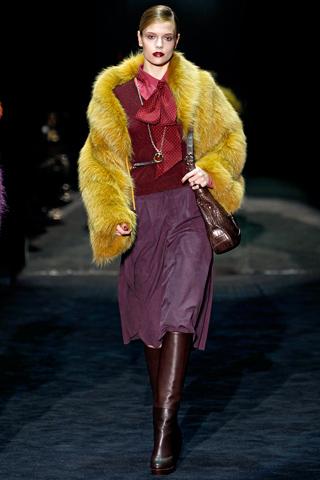 Burberry Prorsum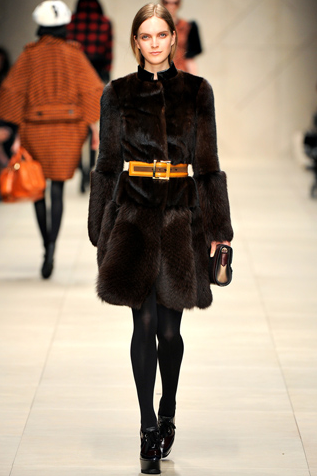 11. Metallic
Cold metallic luster can be very useful approach for snow in the autumn-winter. Flowing dresses to the floor, lace-up boots, colorful skirts - all with a metallic sheen.
Dolce & Gabbana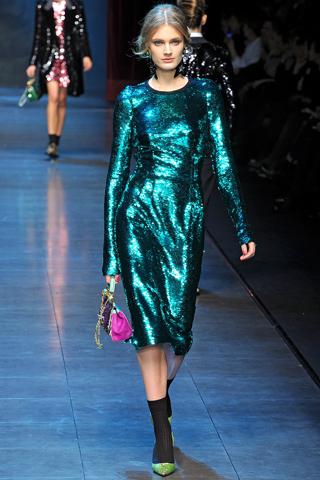 Barbara Bui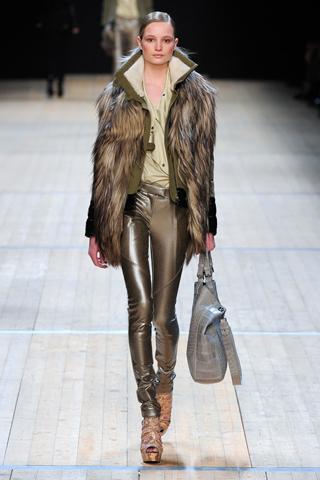 Marc Jacobs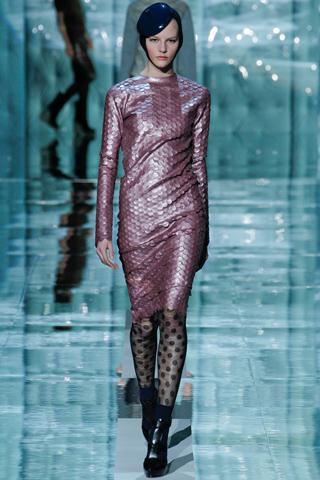 12. Flowers
Inherited from the past season - flowers on a dark background. In rare variations - dark color on a light background.
Dolce & Gabbana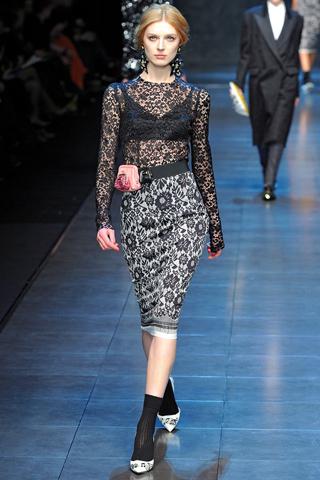 Cacharel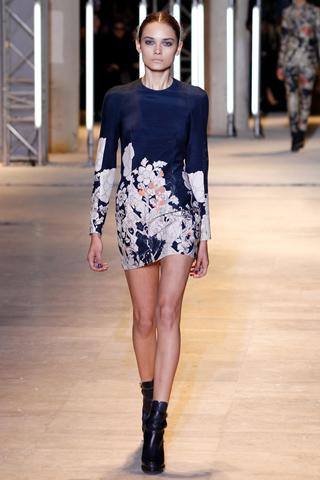 13. School
Back to first class! Yes, of course, it's strange when a woman thirty years of dressing up as a schoolgirl, but for the balance necessary to use strict accessories and shoes. So for all school ages.
Louis Vuitton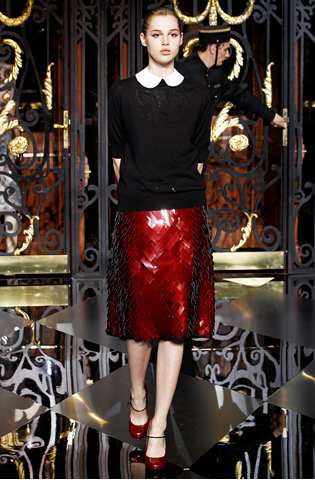 Acne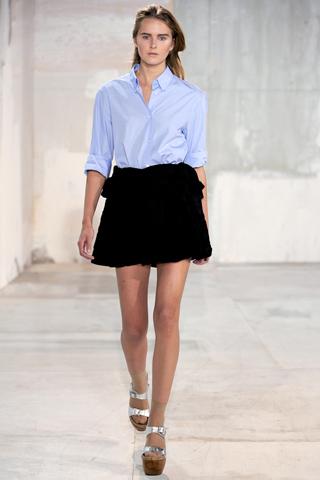 DKNY
DKNY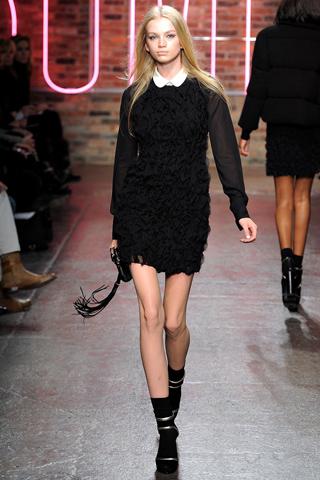 Yigal Azrouël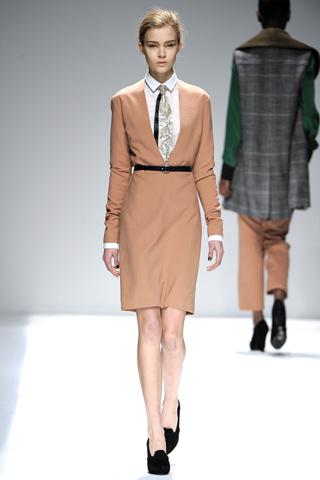 To be continued.
- Photo: style.com
- Trends: Vogue Russia September 2011
- Text: summer_death