As you know, the fall-winter collection show in the spring, at this time, the shoes, studded with sequins, and sandals with multiple straps look quite organically. However, with the advent of cold weather, we begin to realize that all this splendor will be able to put in the best case for the New Year holidays, and now is the time to do a more appropriate choice for the realities of our weather footwear.
Treads: if you have not purchased a pair of jackboot last winter, now just have to do it. As an example take the boots with shows Alexander McQueen and Christian Dior. Combine aggressively sexy boots with modest geometric dresses.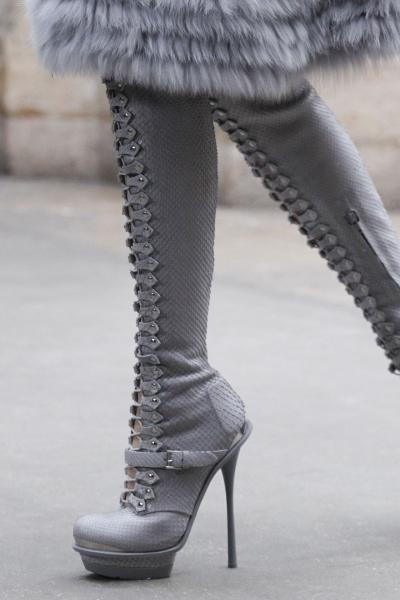 Alexander McQueen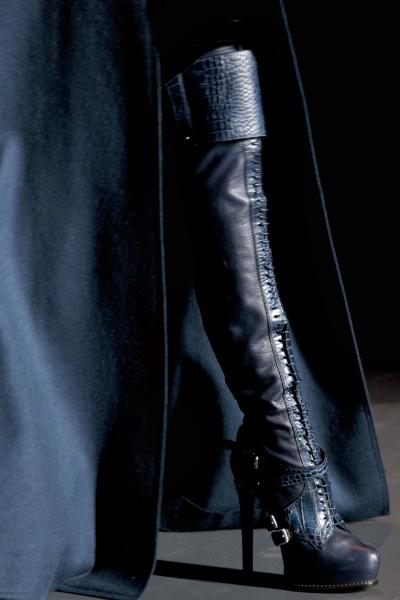 Christian Dior
Diane von Furstenberg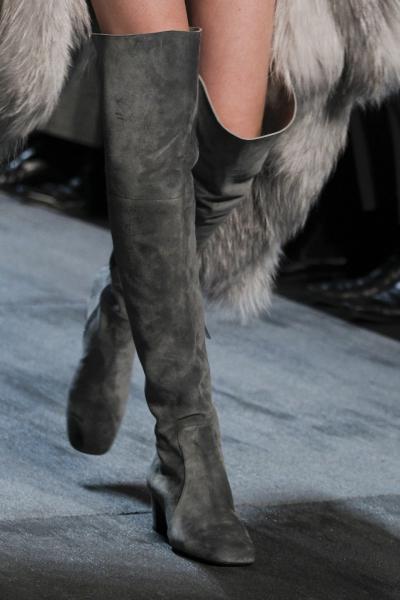 Michael Kors
Ankle: since the boots for the first time appeared on the podium, they were able to enter permanently into our lives and is not going to give up their positions. They are worn all year round, and this winter is no exception. Choose black leather ankle boots with pointed heels like Emilio Pucci.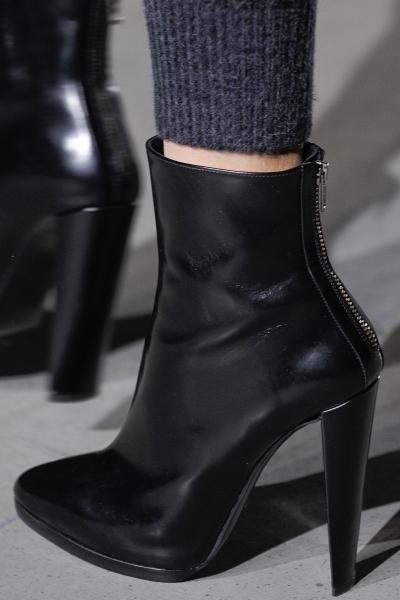 3.1 Phillip Lim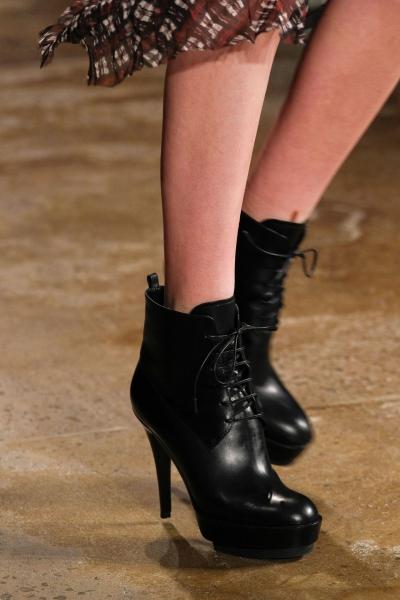 Altuzarra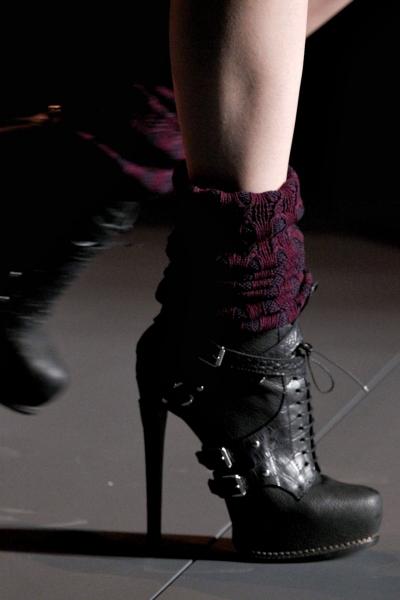 Christian Dior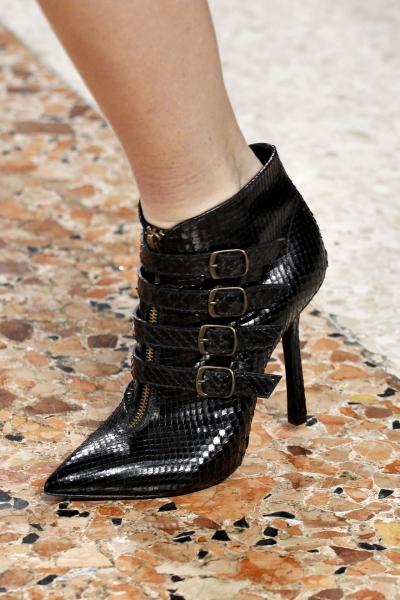 Emilio Pucci
Animal prints in fashion is not the first season, but this time instead choose podnadoevshego leopard reptile like Prada and Michael Kors.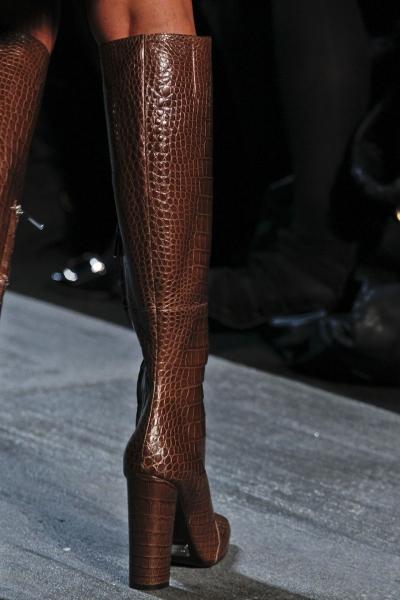 Michael Kors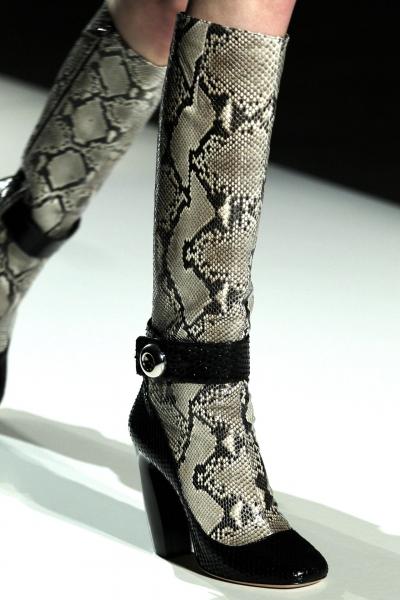 Prada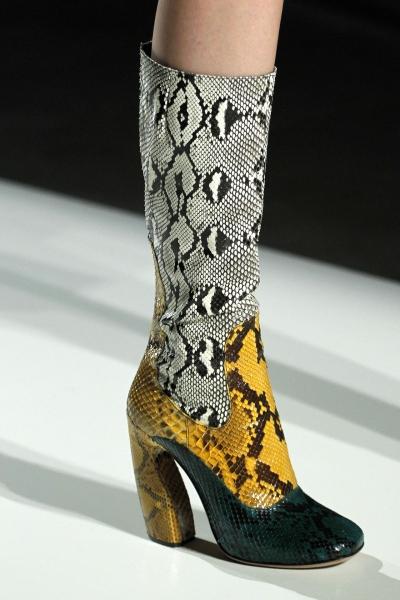 Prada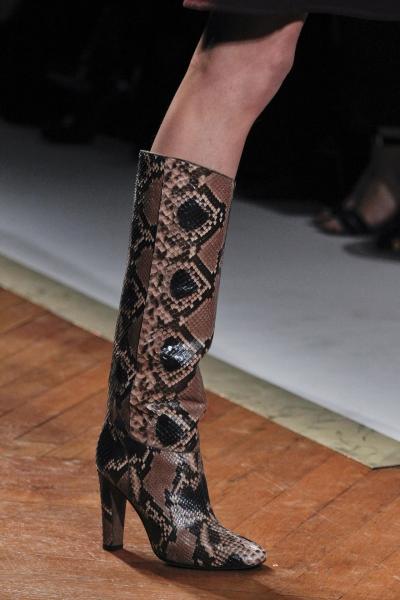 Valentino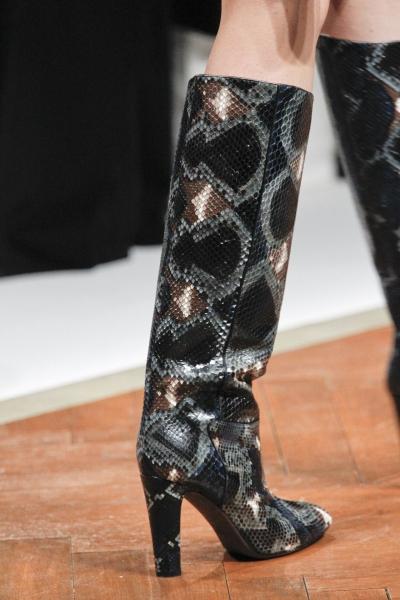 Valentino
SUEDE: this noble and seemingly quite impractical material is present in the collections of Oscar de la Renta and Prada. Suede boots bright saturated colors easily decorate any way, and with proper care they will please you all winter.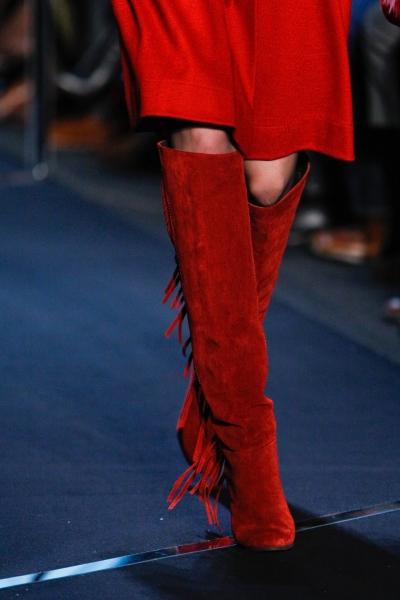 Diane von Furstenberg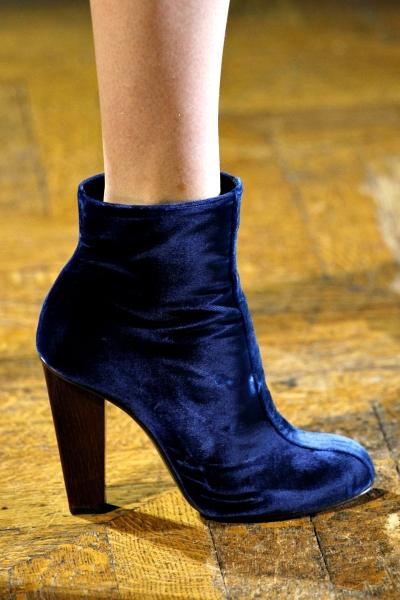 Dries Van Noten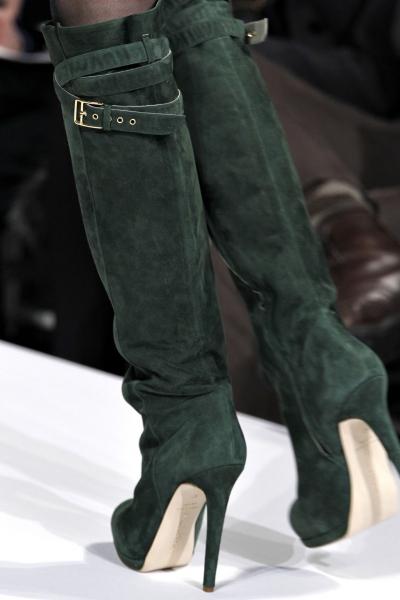 Oscar de la Renta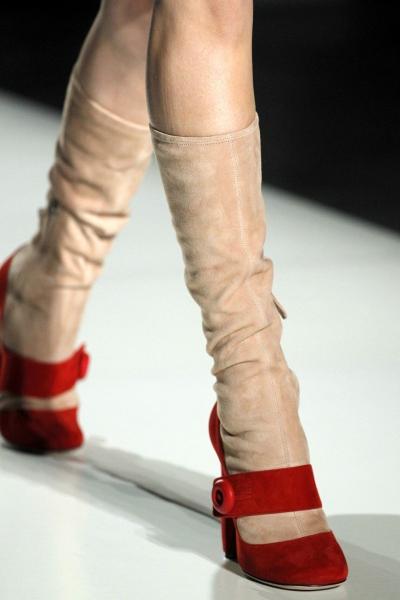 Prada
STUD always current. No whims of nature will not make fashionistas abandon it. And designers Versace and Emilio Pucci of the same opinion as most of the shoes in their collections is at the hairpin.
Alexander McQueen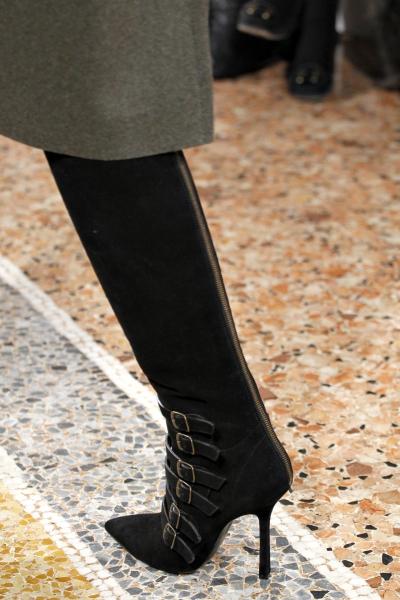 Emilio Pucci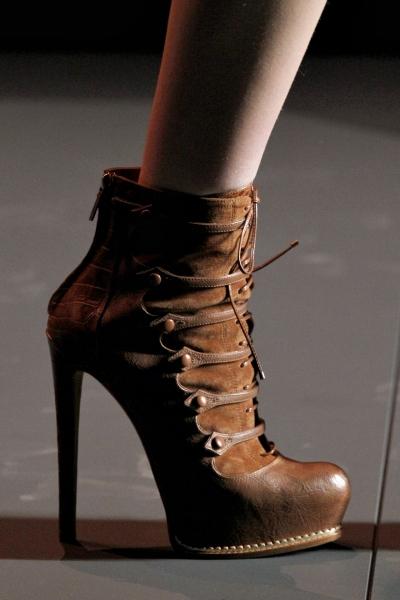 Christian Dior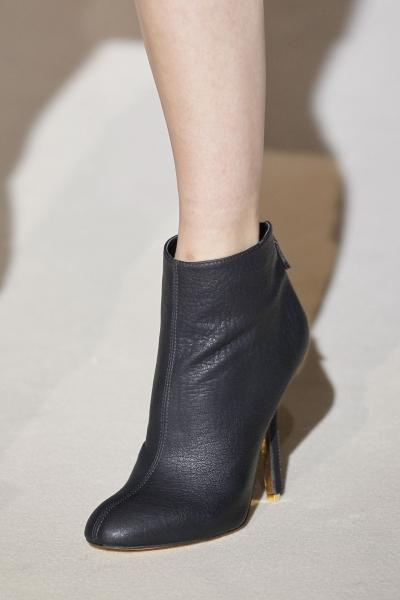 Stella McCartney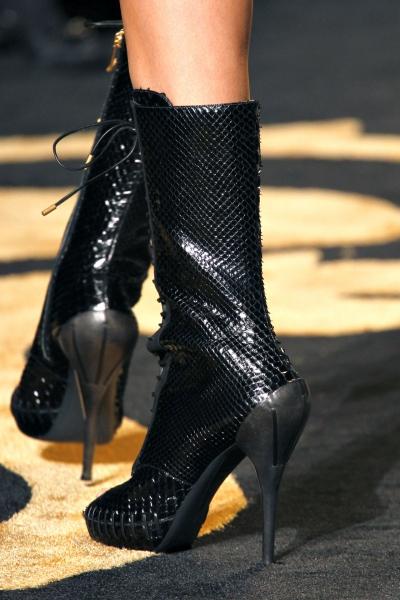 Versace
Stable heel is more practical, but no less attractive. At Valentino and Prada presented high leather and suede boots stable heel, which perfectly blend with the current large-knitted dresses.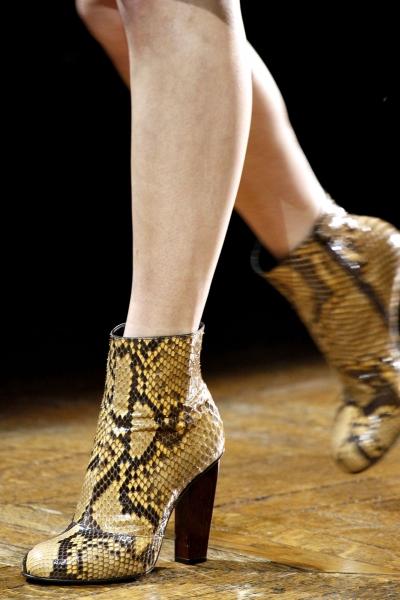 Dries Van Noten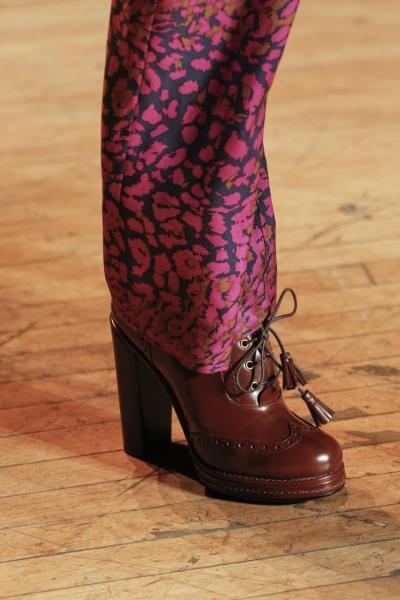 Marc by Marc Jacobs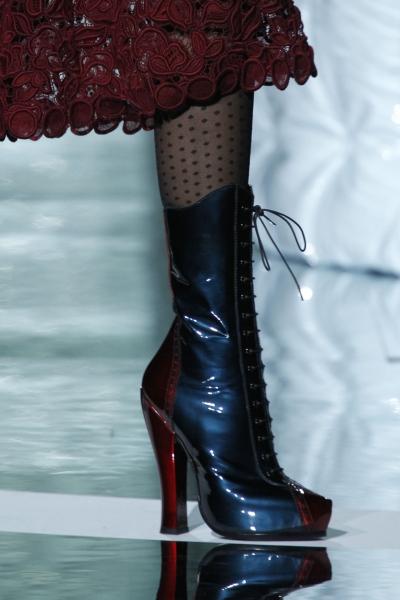 Marc Jacobs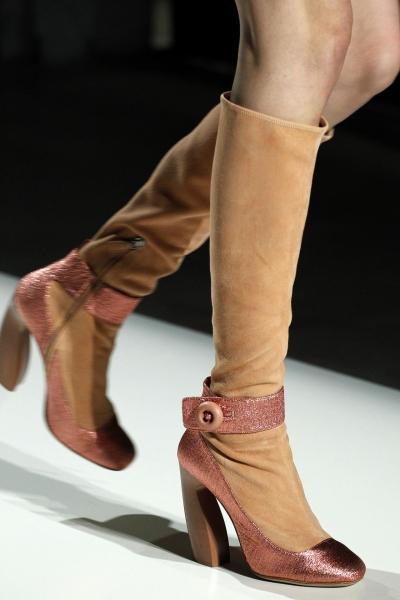 Prada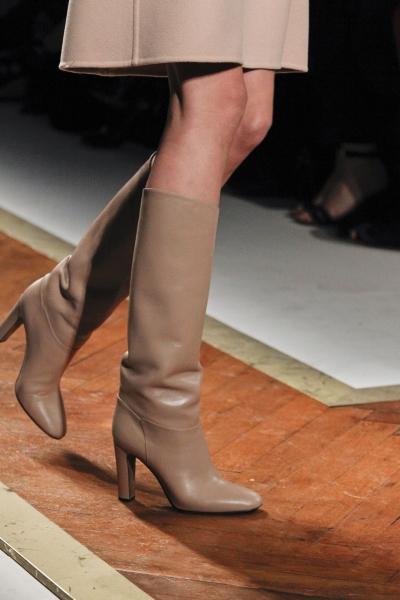 Valentino
Wedgies in combination with a platform like Jil Sander and Yves Saint Laurent suit to any image in the style of the 70s. Shoes Wedge is very elegant, but less convenient. A sports model on a platform sole of rubber and leather like Marc Jacobs will not let your feet get wet into the chilly weather.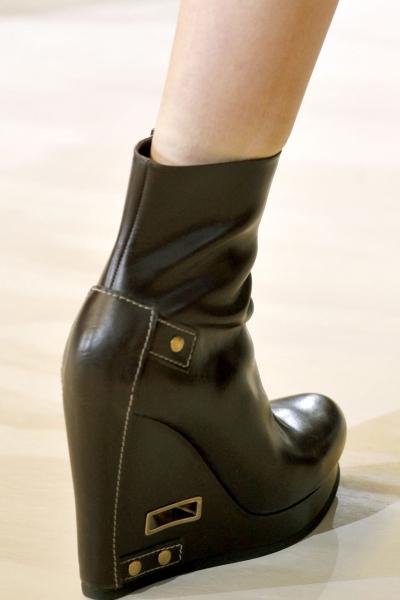 Jil Sander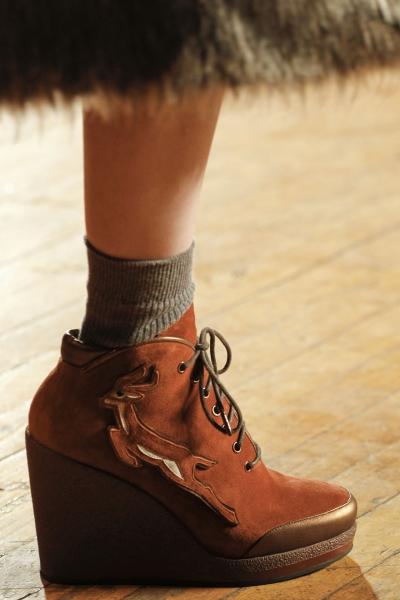 Marc by Marc Jacobs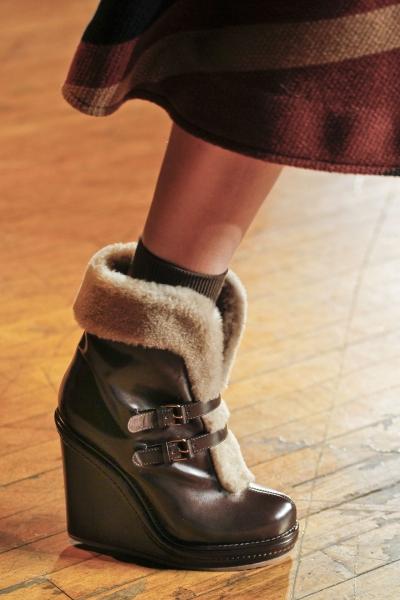 Marc by Marc Jacobs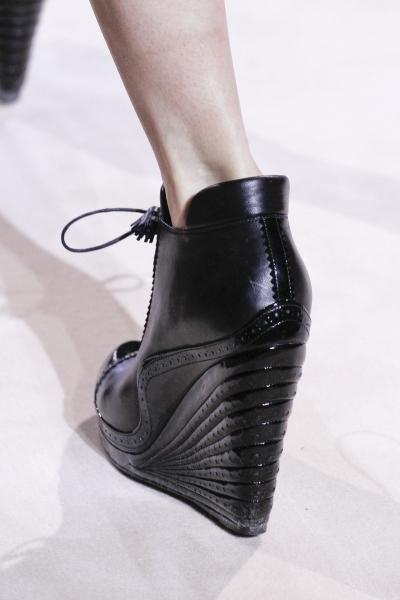 Yves Saint Laurent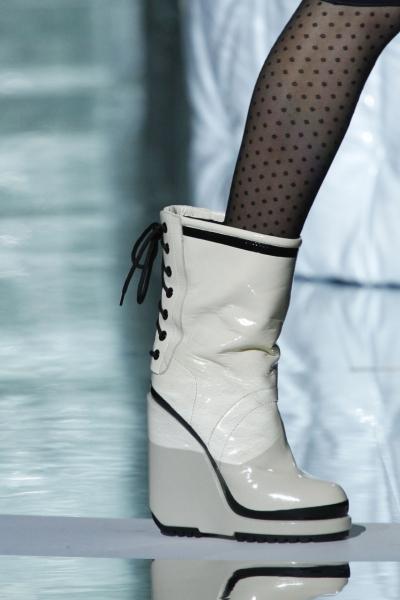 Marc Jacobs
Still, the most practical for the Russian winter, no doubt, is the flat shoes. The collection of Anna Sui and Missoni presented a very original versions of boots on a flat sole.
Anna Sui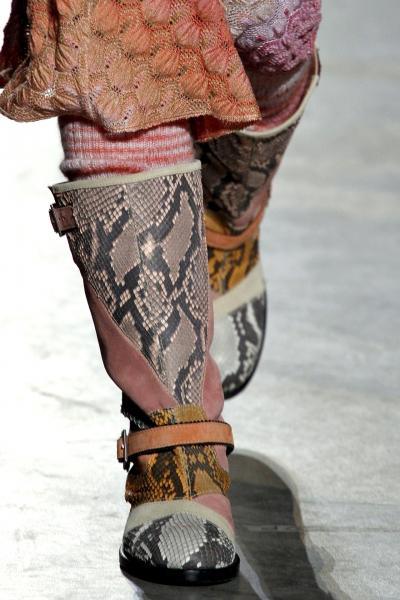 Missoni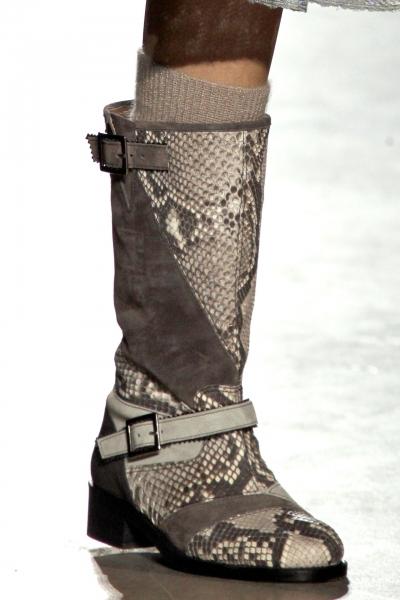 Missoni
As for the finish, but this season there are two ways - minimalism or lacing. In the collections of Alexander McQueen and Oscar de la Renta well represented boots, ankle boots and lace.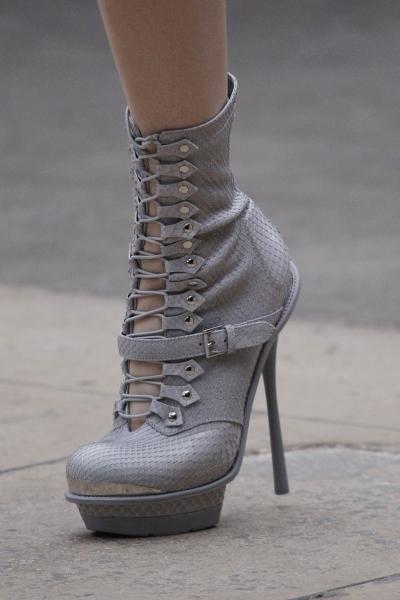 Alexander McQueen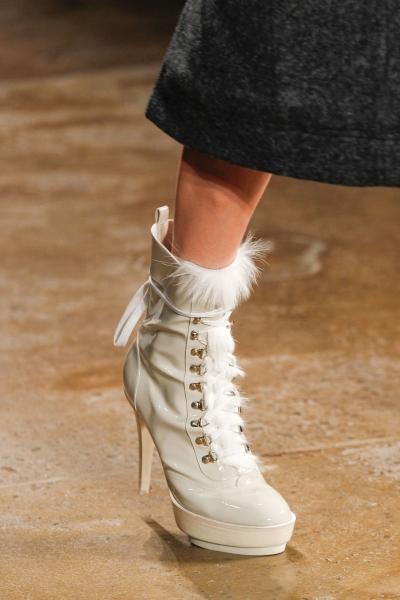 Altuzarra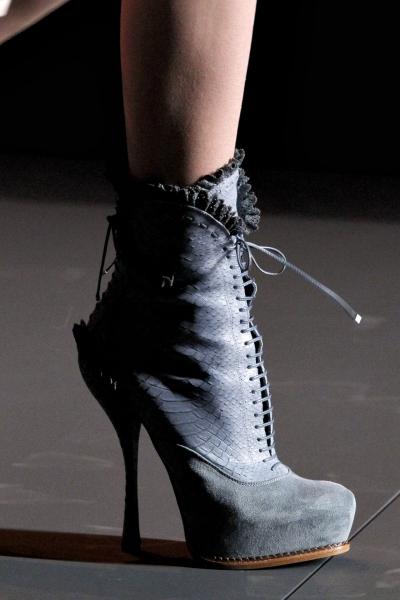 Christian Dior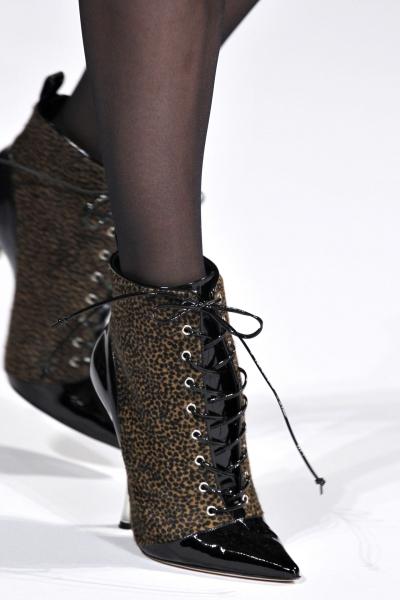 Oscar de la Renta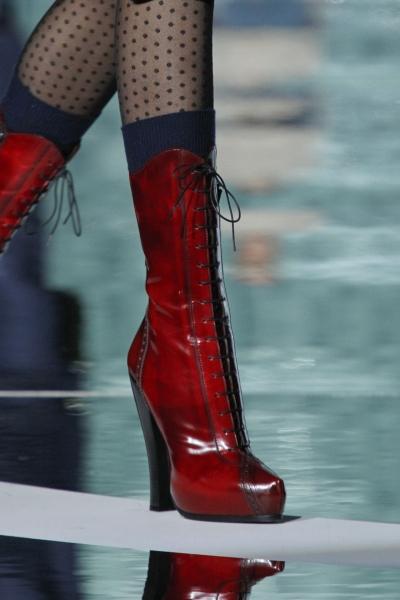 Marc Jacobs