Come autumn, winter is just around the corner, and fashion publications «Glamour» informs us that (apparently not to forget) that this time of year, too, need to keep track of your hair as often as possible to make interesting hairstyles. Despite the fact that these two seasons are associated with all sorts of beret, caps and hats, I propose to find out what hairstyles, haircuts and hair color will be fashionable in the next six months. In general, all the same as before, but brush up on what is known so long ago.
Trend: bun
Make it on your head a "gizmo" can only holders of the hair of medium length and over, because short hair is not so easy to spin. Gulko low (almost neck) suitable for everyday life, the bun at the back will be appropriate and on weekdays and holidays, and the bun at temechku ideal for celebrations. This hairstyle is better to do without explicit girls droopy ears (why I think it is clear to all).
Diane Von Furstenberg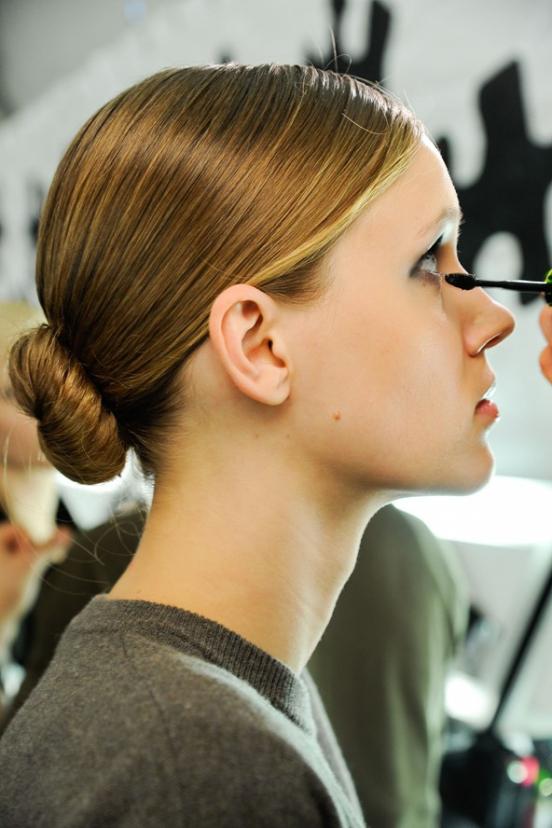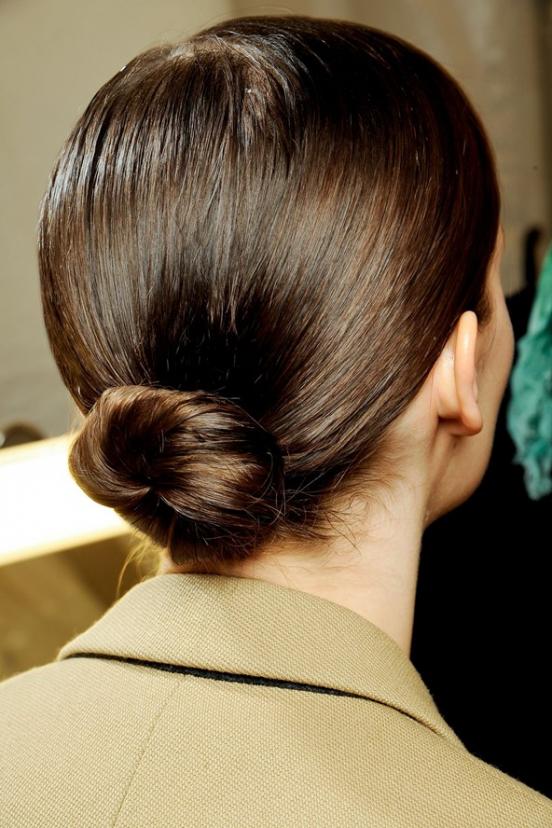 Louis Vuitton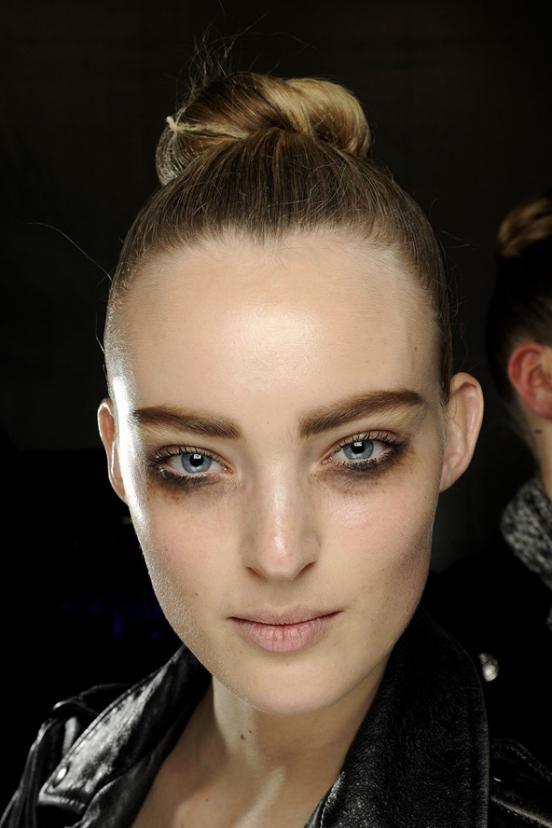 Michael Kors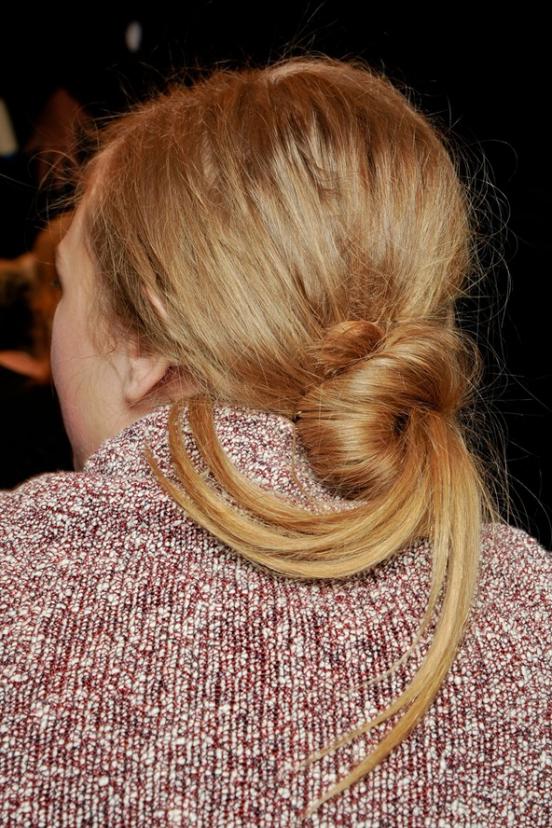 Rick Owens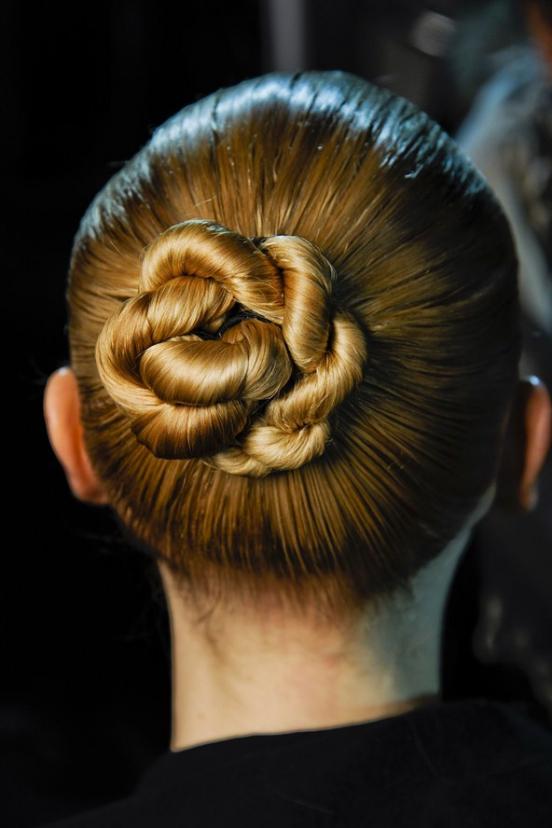 Trend: parted in the middle
Make a parting easy, but if you think it will look dull, it is not so. In autumn and winter of this year natural hairstyles in vogue, and parted in the middle makes them geometrically, and therefore stylish. A great option for those who do not wear bangs.
Roberto Cavalli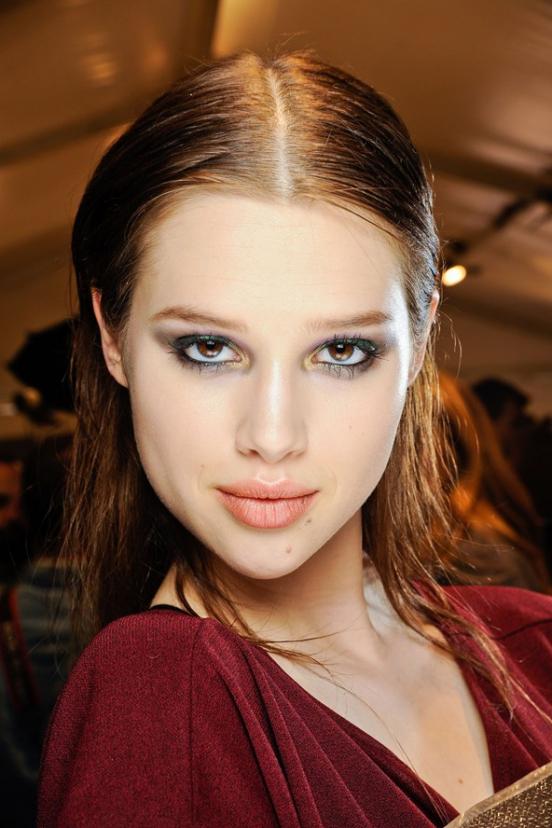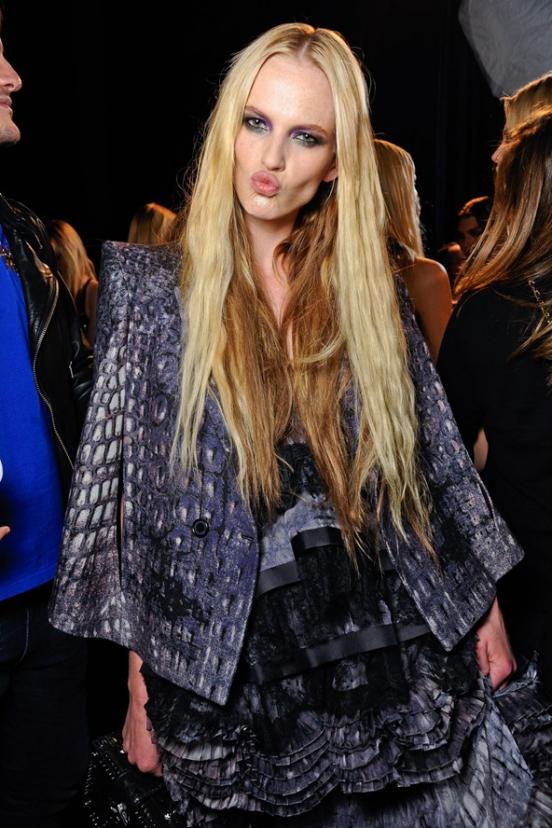 Gucci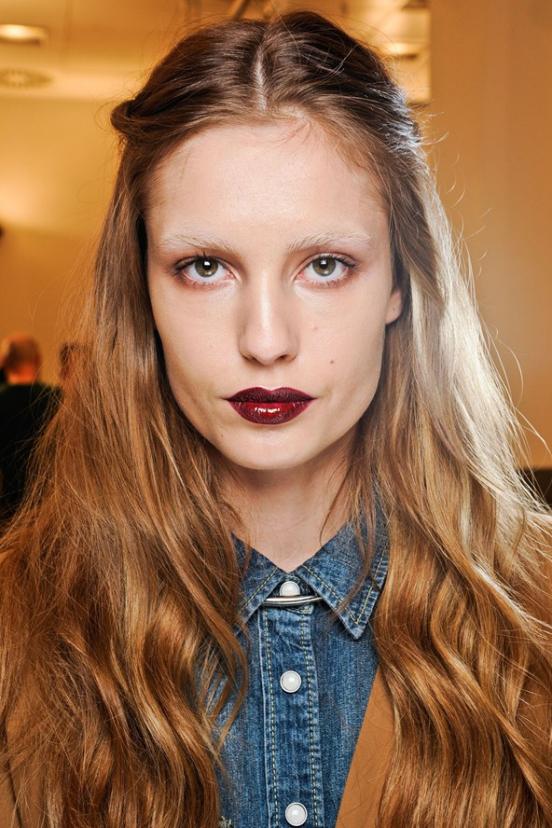 Trend: Spit
Not only in summer spit in fashion trends. At the end of 2012 and the beginning of a variety of variations on the theme will be very relevant: in particular the huge popularity promise to use twisted bundles that can be done simply by twisting the hair and secure with hairpin behind.
Fendi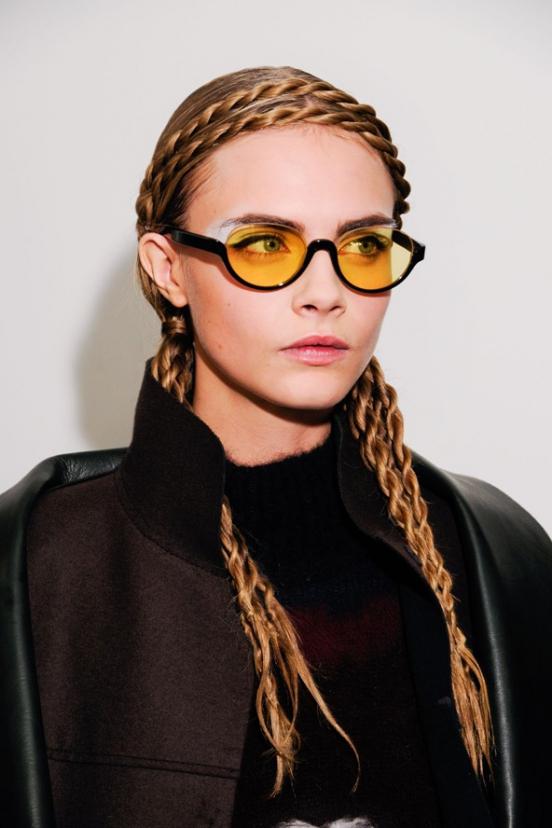 Gucci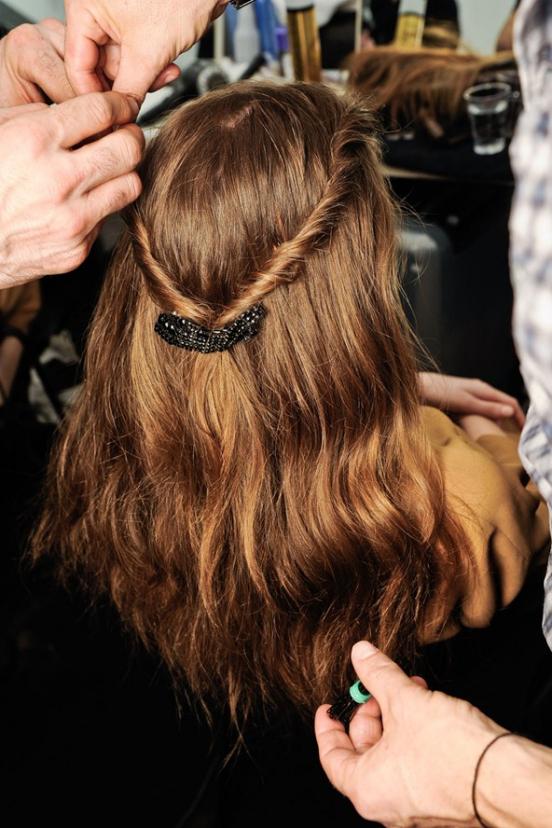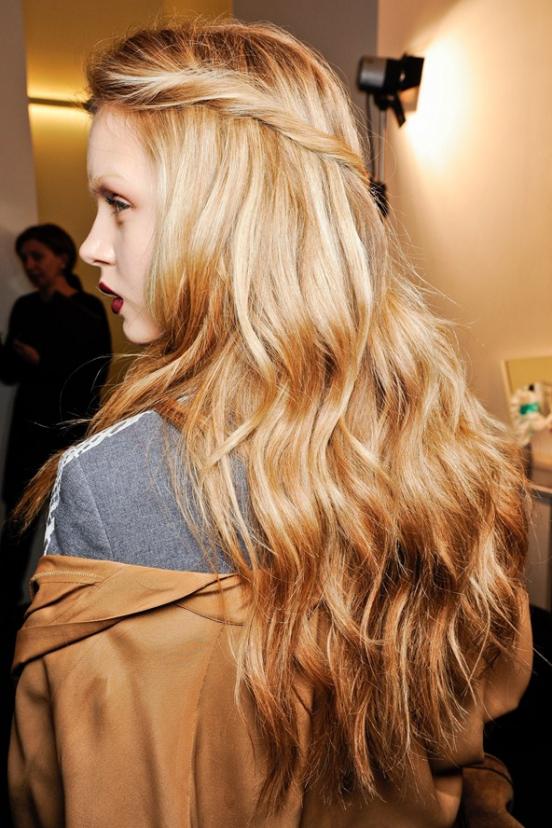 Emilio Pucci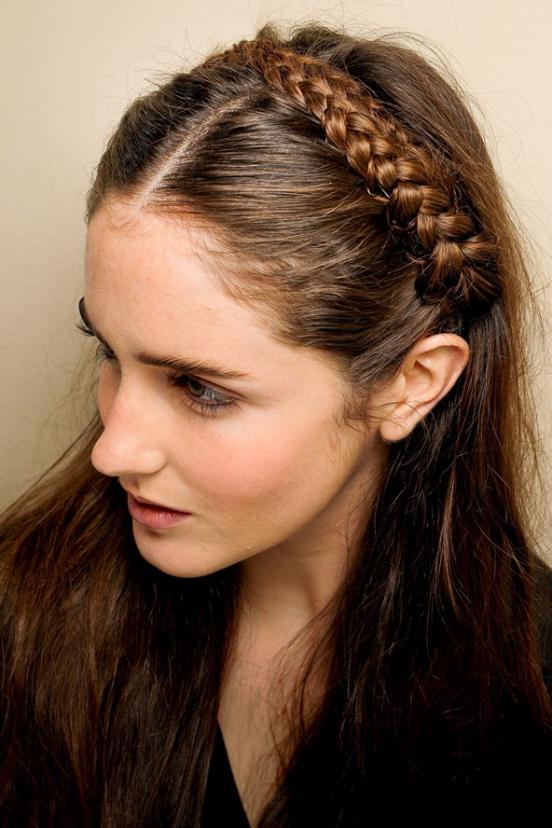 Valentino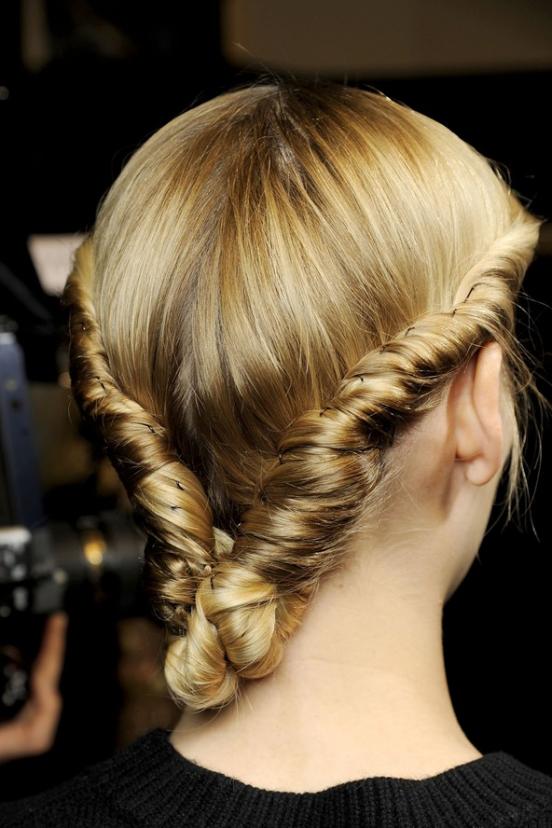 Trend: ponytail
Tail - something universal: it can be done for a hike in the club, and for a hike in the gym. And on this hairstyle requires a minimum of time, of course, if you do not want hair was perfectly smooth.
Chanel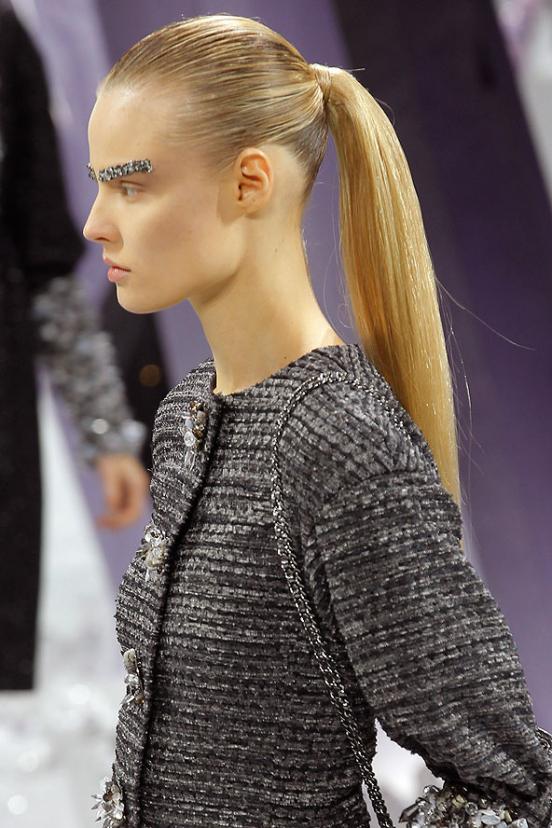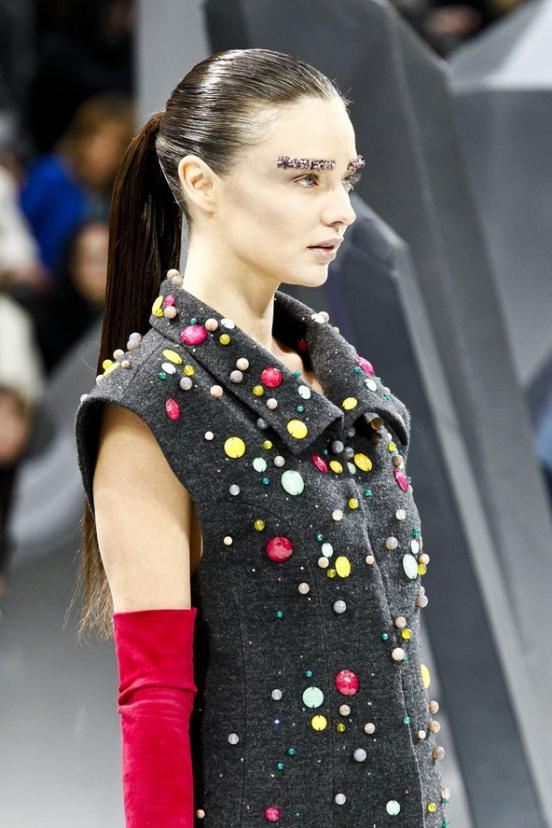 Christian Dior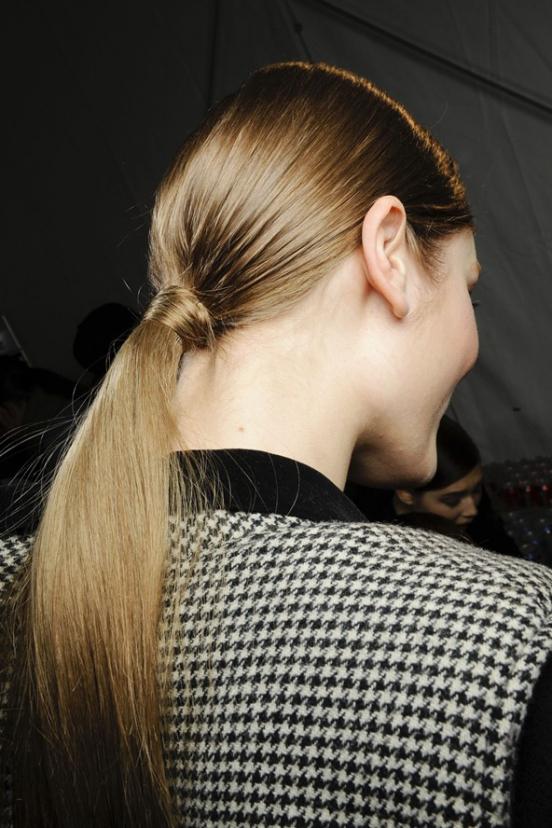 Jason Wu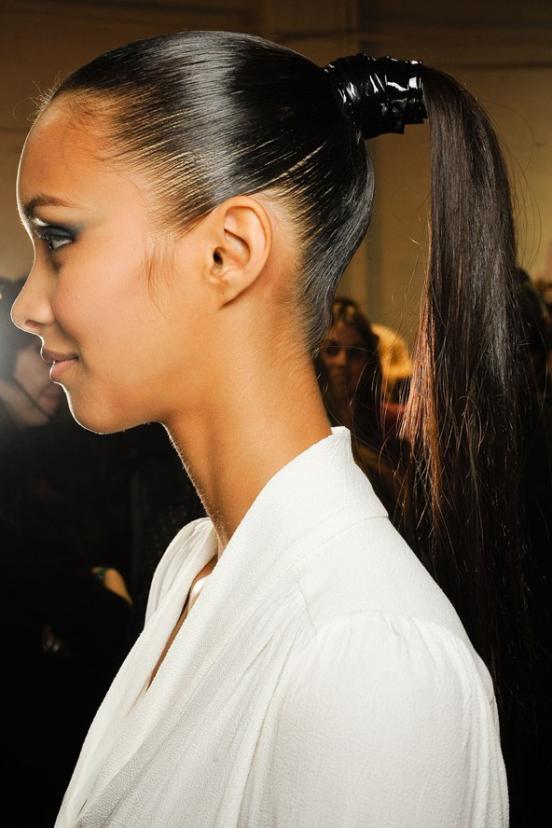 Jil Sander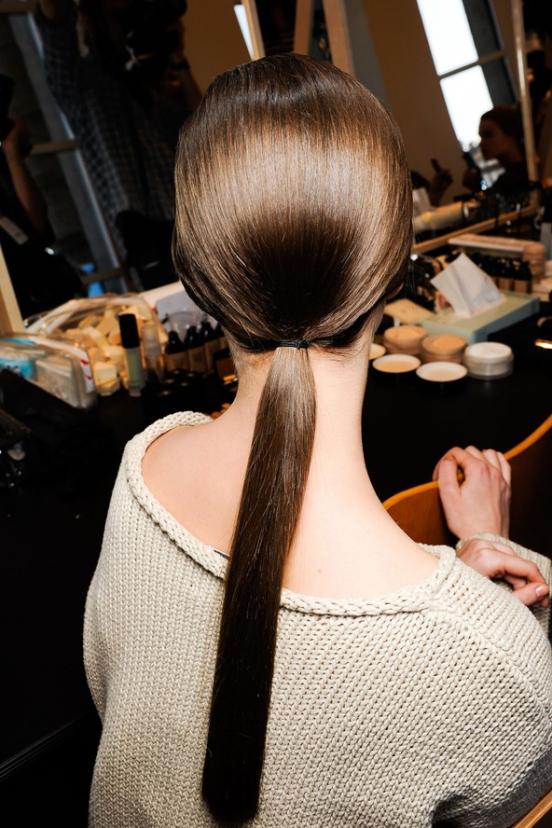 Trend: fleece
Now very popular trend among the stars, so we too should join, the more it is so beautiful! In the middle Babette Brigitte Bardot.
Alexander McQueen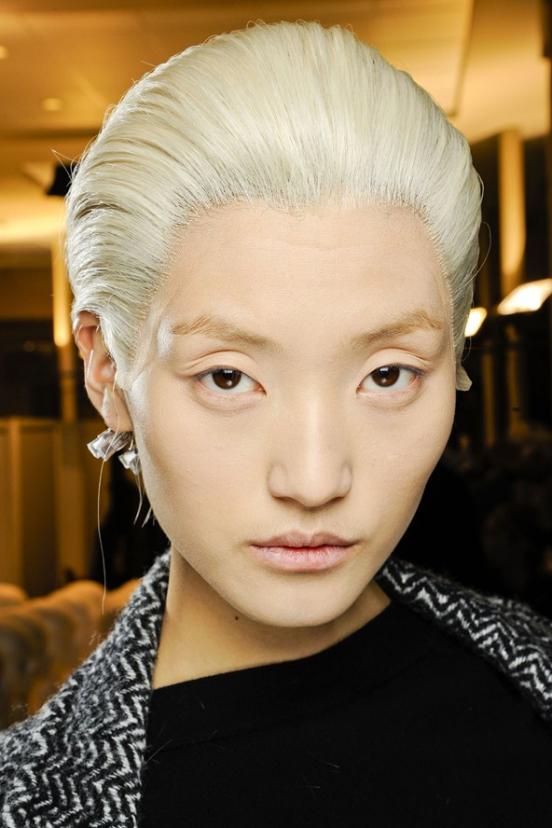 Anna Sui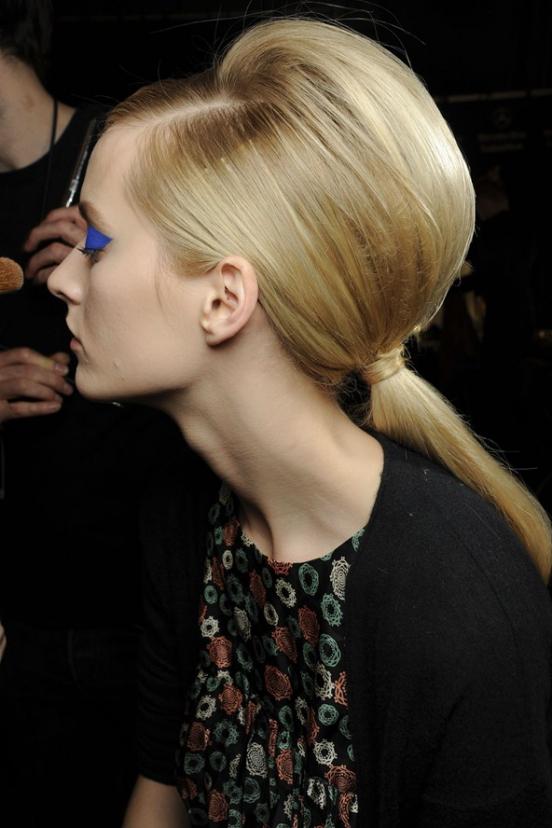 Derek Lam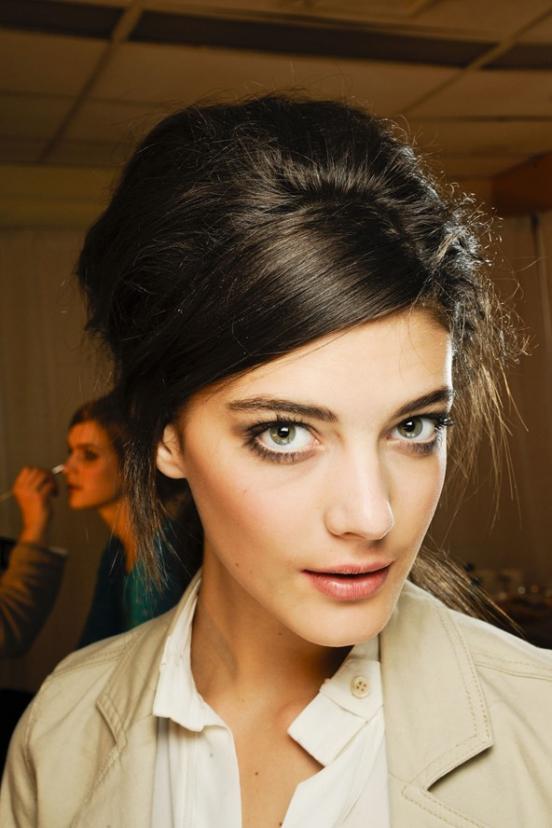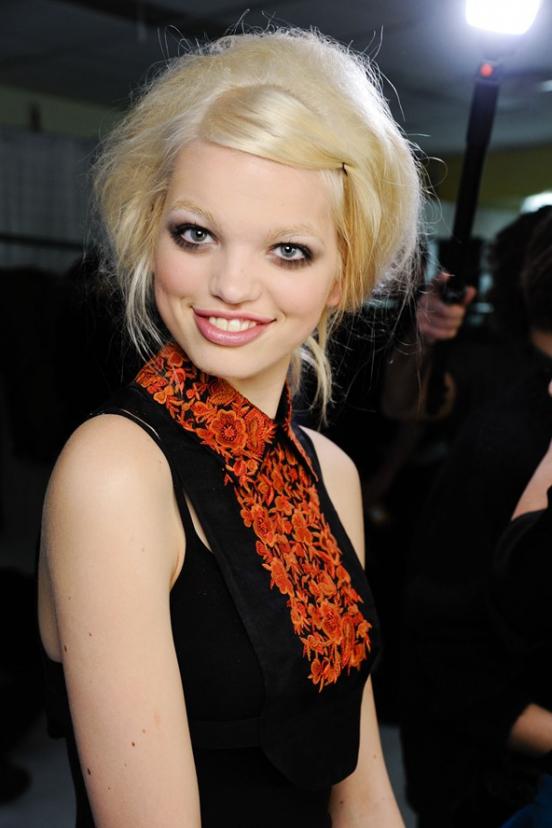 DSquared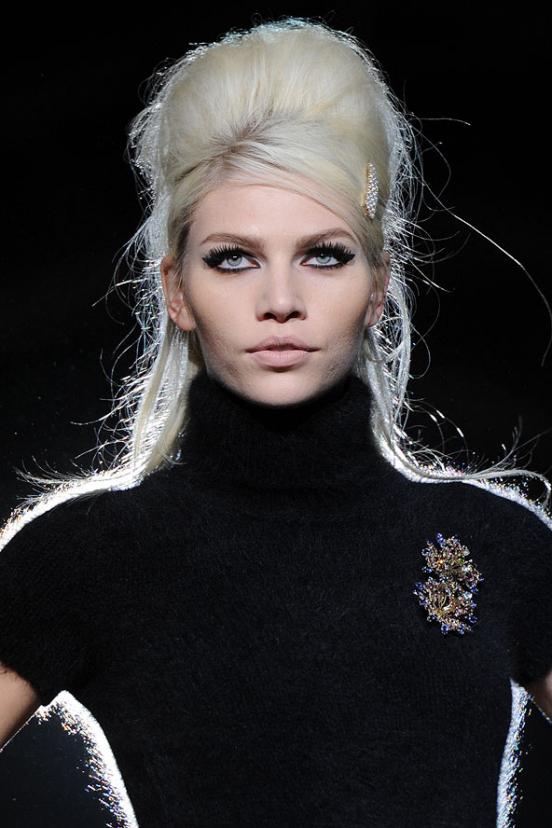 Moschino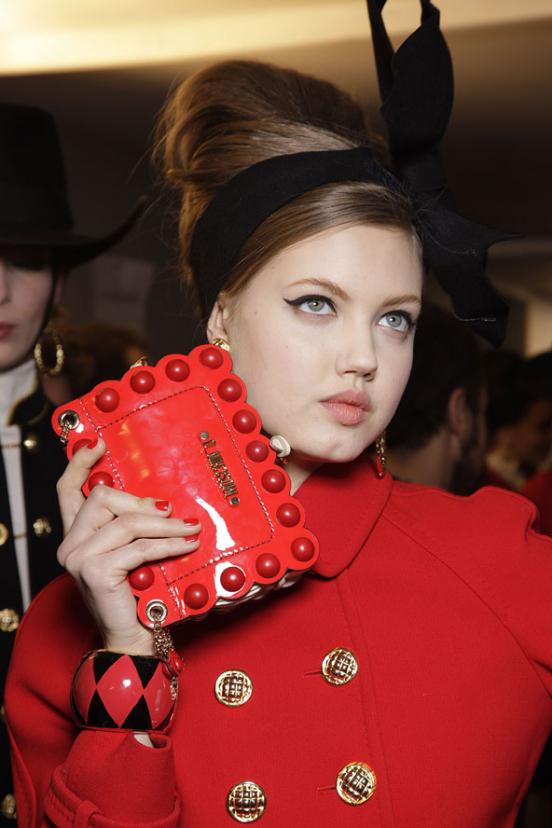 Trend: wavy hair
Laying light and gives a bit of carelessness and tenderness image of each girl.
Balmain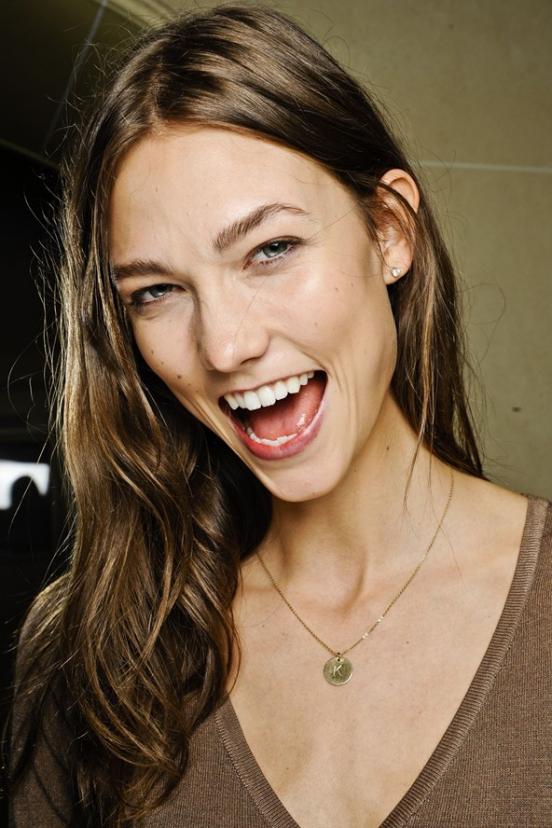 Burberry Prorsum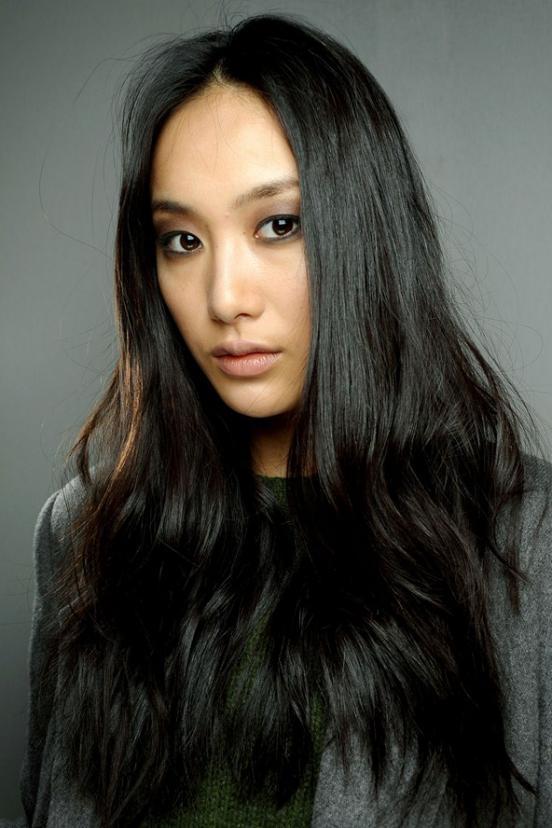 Roberto Cavalli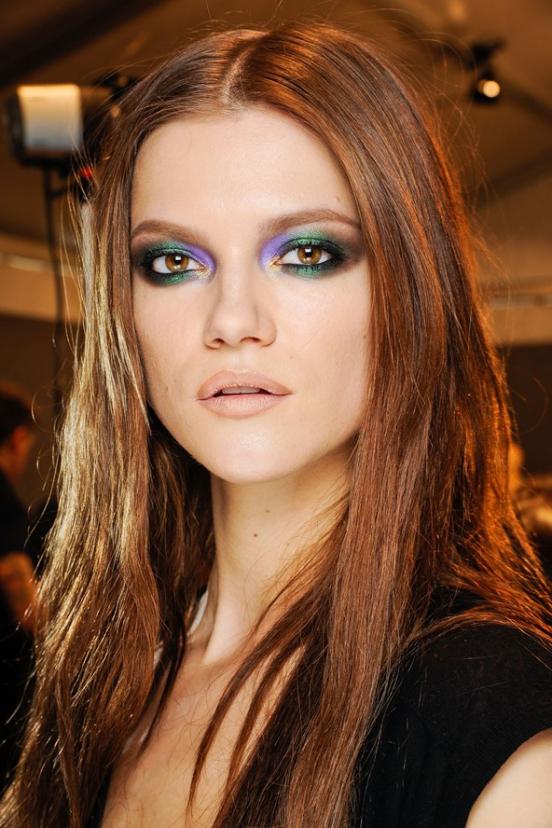 Gucci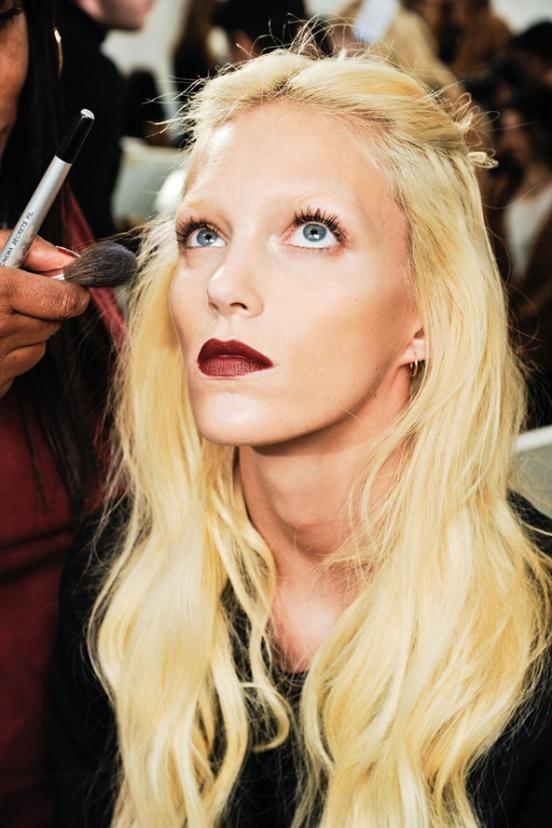 Trend: Accessories
Well, as without it? At all times, women decorated their hair, the flowers, the shells, and even jewelry. Finance and imagination will allow, so be it.
Dolce & Gabbana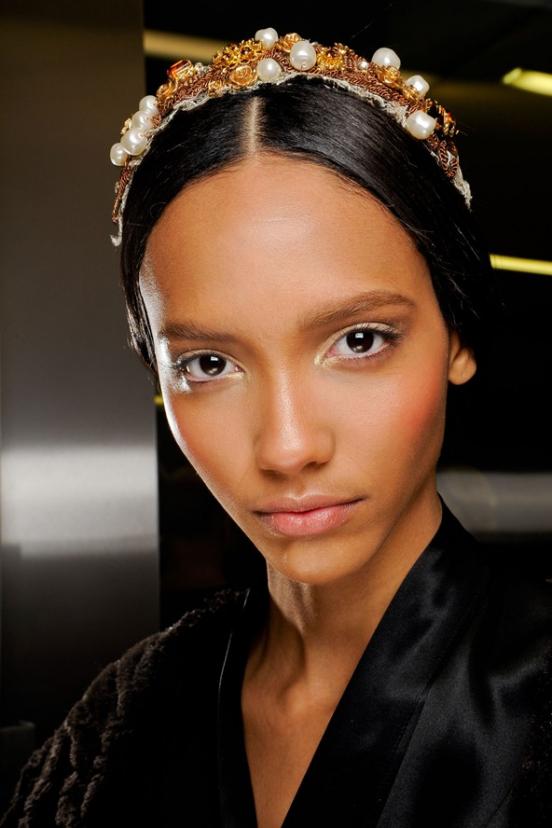 Rochas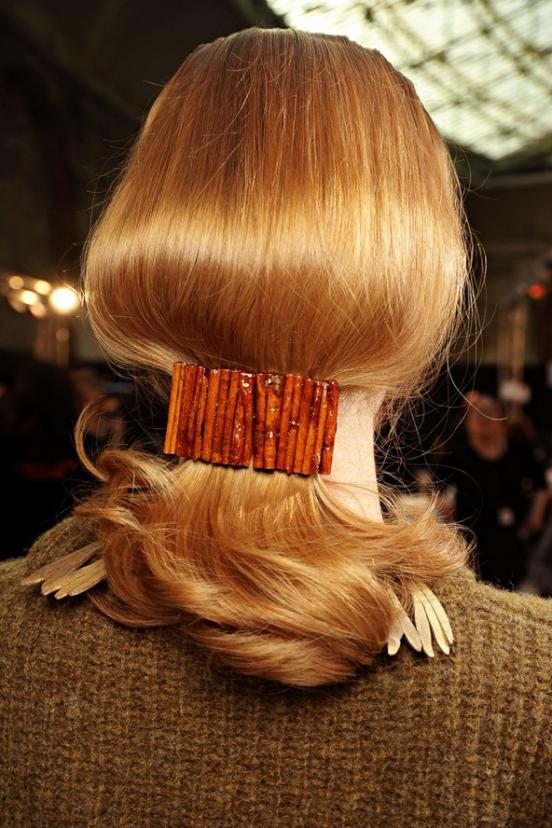 Rodarte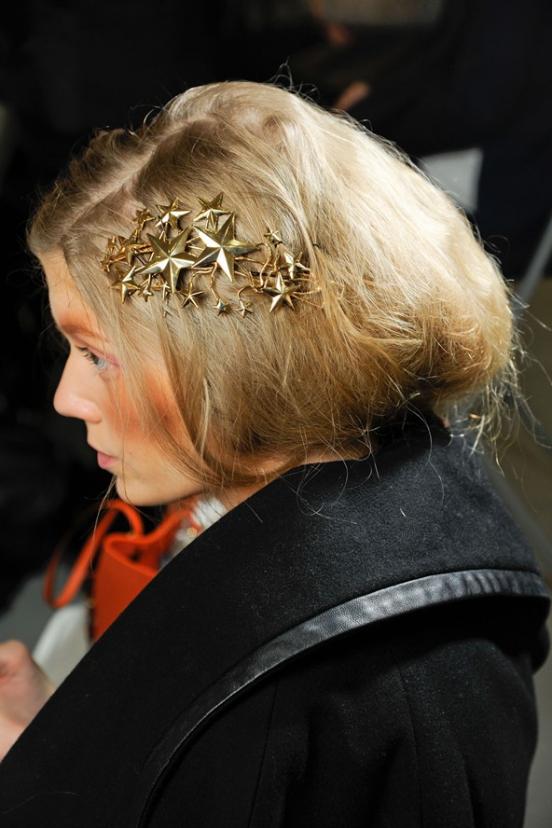 Trend: crazy color
Daring, go for it! This is the most affordable type of upgrade image.
Prada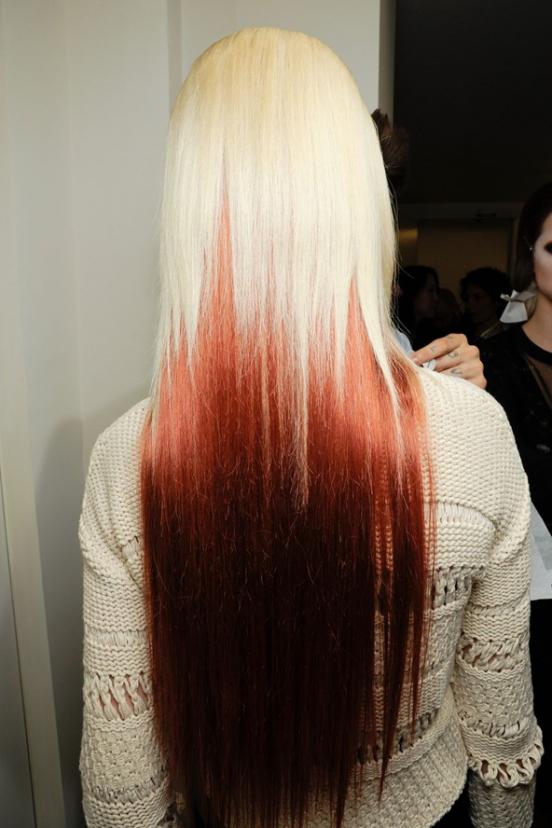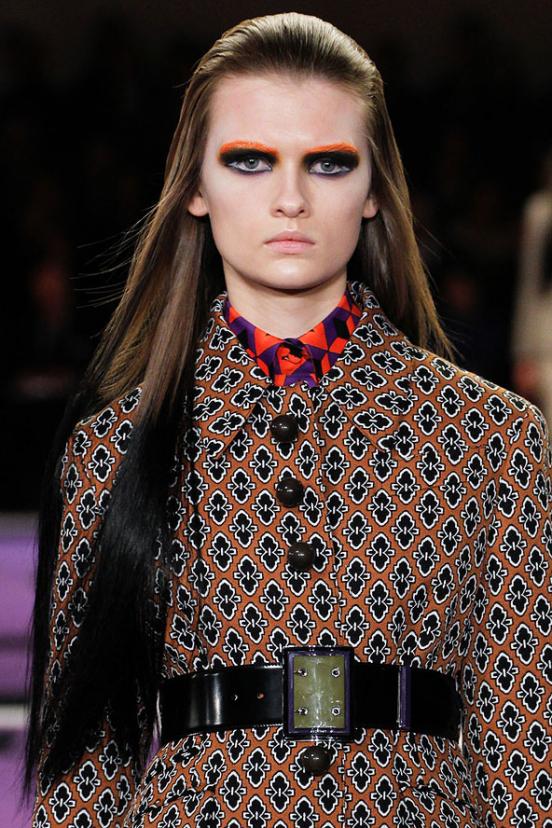 Jean Paul Gaultier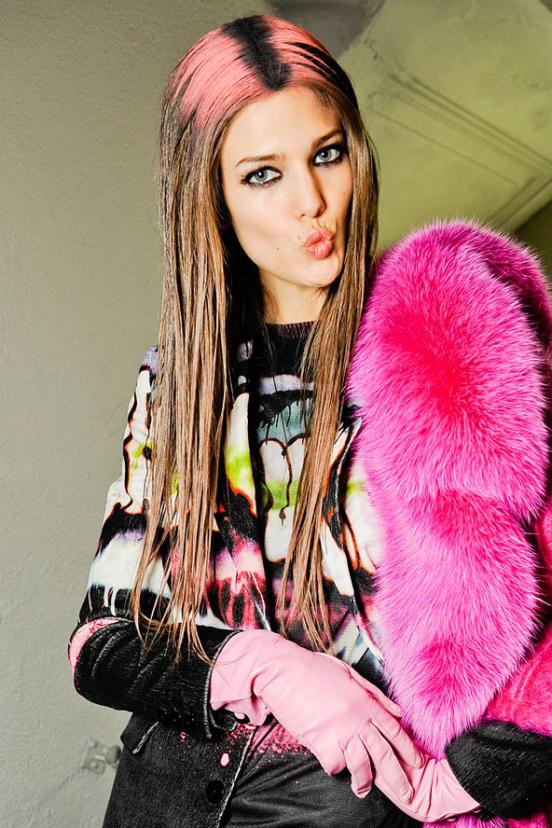 Trend: bangs
Different lengths and shapes, as long as she was. It is said that the most-most fashionable bang this season will be smooth and long bangs, like on the show Marni.
Marni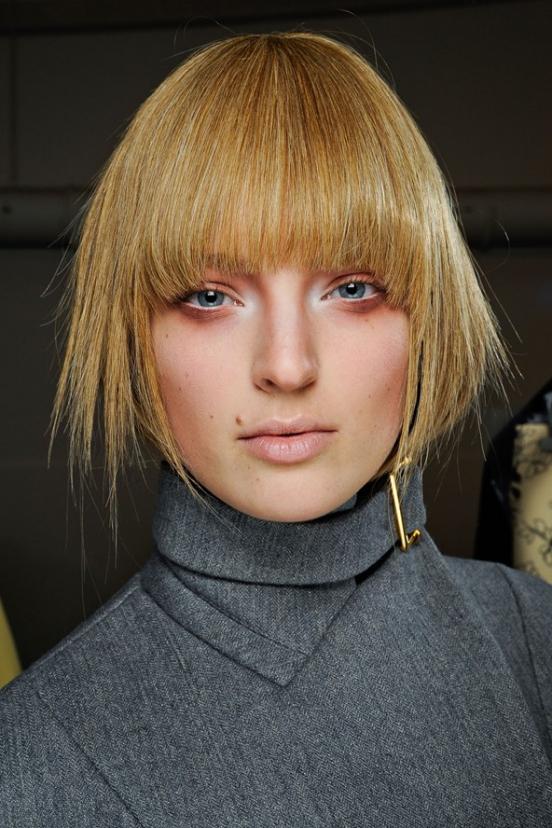 Versace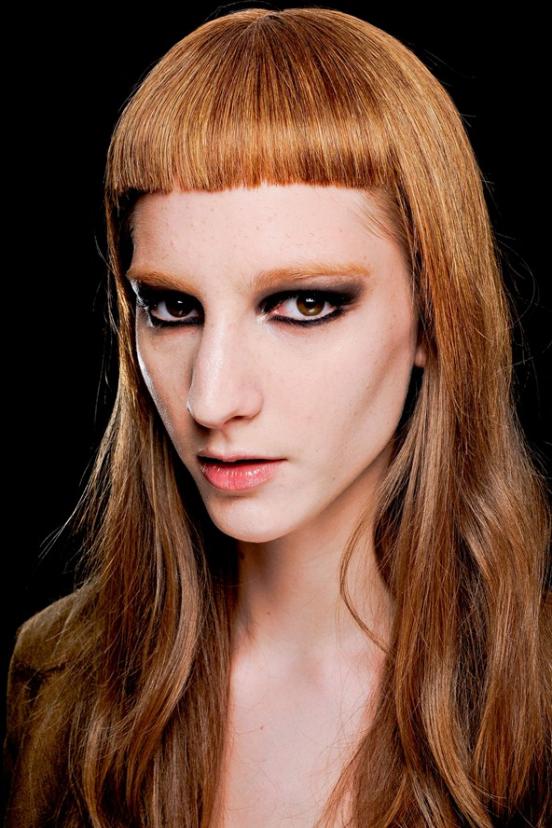 Trend: smooth hair with side parting
Face shape for such a placement is necessary to have almost perfect, but with this hairstyle can be beneficial to emphasize the beautiful facial features.
Bottega Veneta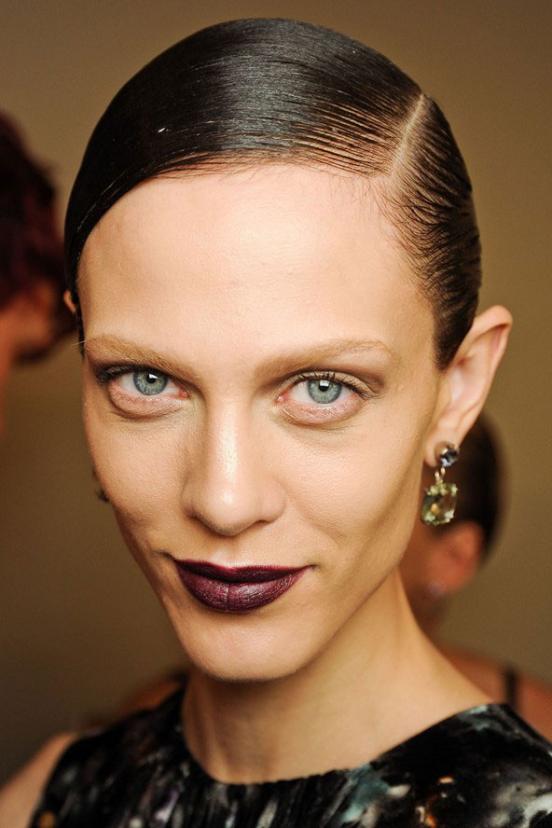 Christian Dior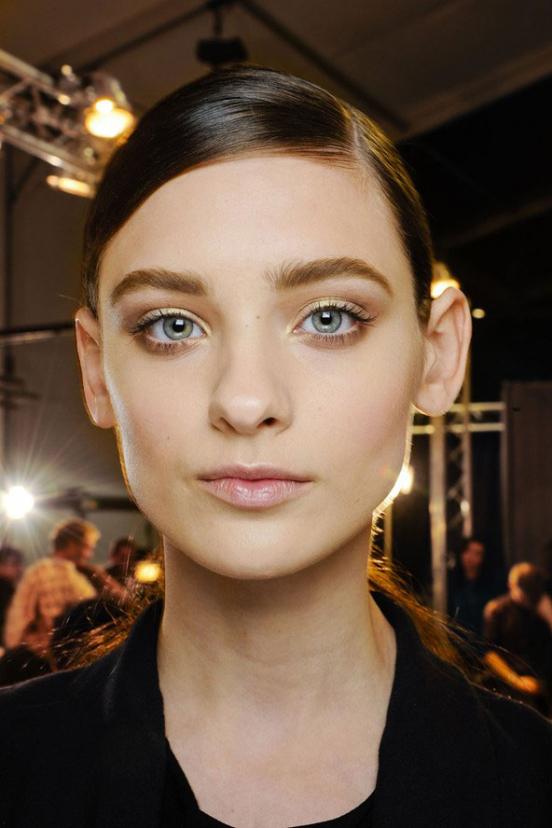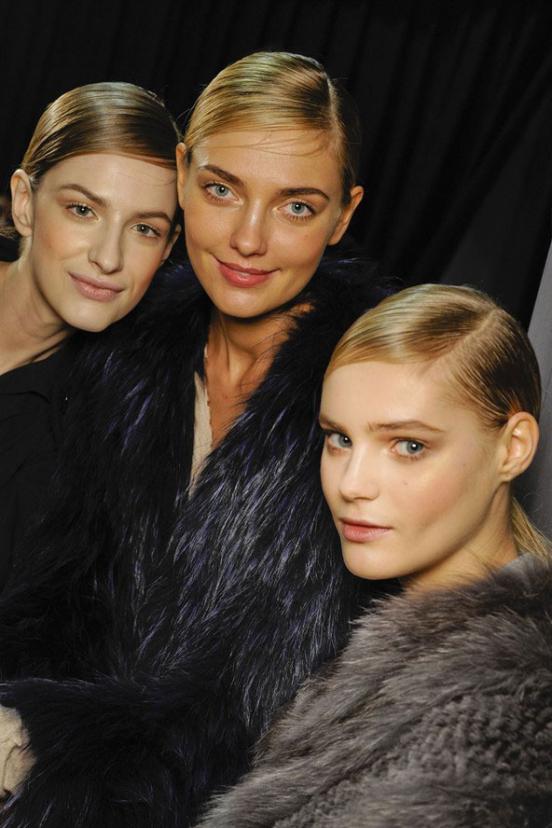 Dries Van Noten