What happens when you combine fashion and art? The answer to this question can be found in the exhibition «Lady Dior As seen by», which recently ended in a gallery in Shanghai. Cult Bag Lady Dior, and part-time favorite accessory of Princess Diana, has become a source of inspiration for famous photographers, sculptors, filmmakers and artistic figures of our time. The exhibition consists of more than 50 exhibits - photographs, installations, sculptures, and even applications that focus on the famous handbag. The work is very varied and do not resemble each other. Indeed, where else can you see the Lady Dior chocolate or colored tablets of LSD?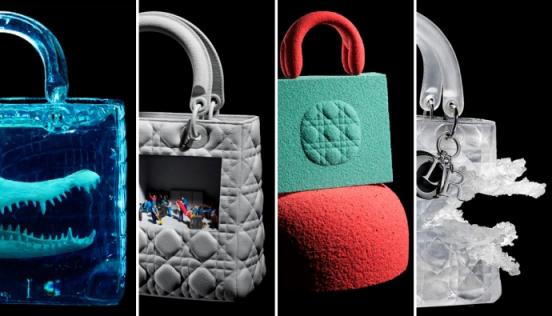 According to the masters, they created the Lady Dior be what it once they see, and frankly, some of the exhibits were quite strange. And even explain who the artists were given about their work, did not help to reveal the essence of their audience. Well, let's rely on their own fantasy and imagination, because art - a subjective thing.
The work of the Chinese artist Wen Fang called "vice". Apparently, in their handbags lovely ladies can wear not just lipstick and powder box.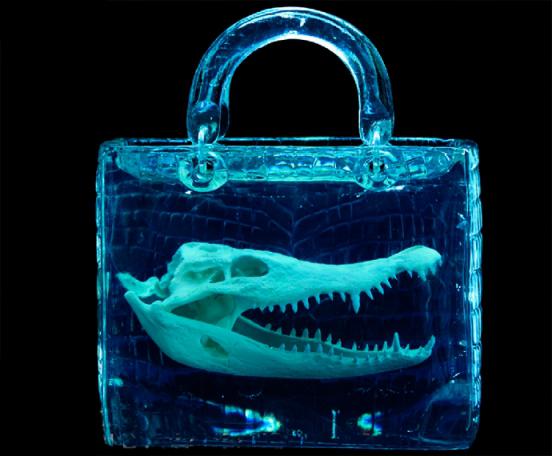 Vincent Boren, "LSD»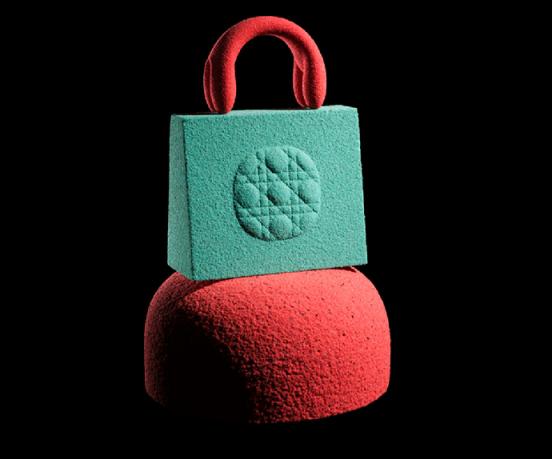 Olga Soldatov, "Bag for the Russian winter" Valenok "
Well here everything is clear. My Siberia this would be useful, the phone did not freeze in -35.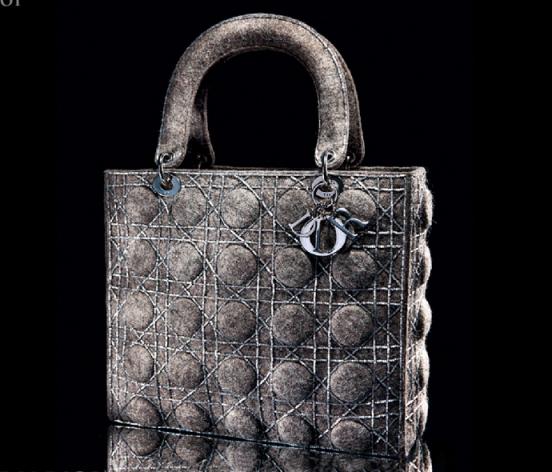 Arne Queens, "Untitled"
The composition of wooden planks, cardboard, painted markers, crayons, and an electric screen. It's simple.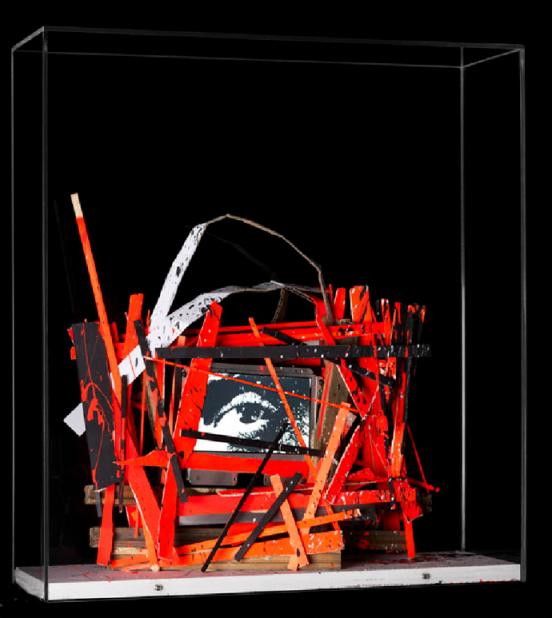 David Lynch, "Untitled"
The work of the American director was for me the biggest mystery. Lady Dior is not here to speak of, but there is a fan, which, according to Lynch, "and launches the Lady Dior". More he did not explain.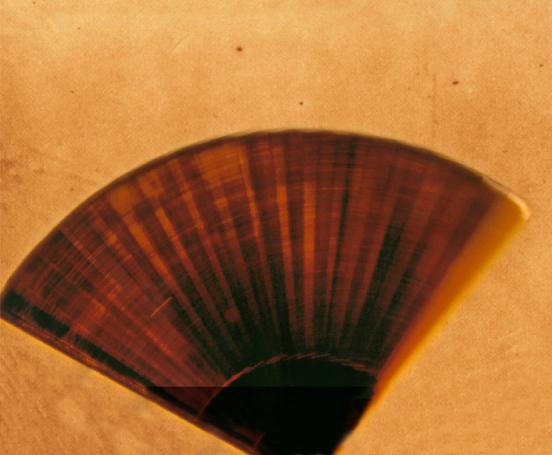 Frederick Leben, "Lady-chocolate"
Well, chocolate can do anything, and did not give any explanation. All well and enjoy.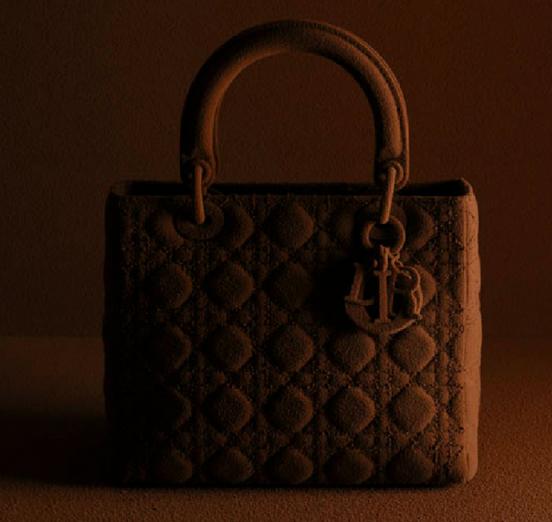 Nicolas Milch, "Untitled"
The uniqueness of creating mass. Hundreds of hands create a Lady Dior, like a huge factory. All are dressed in the same shape and focus only on what they need to do. This new type of company.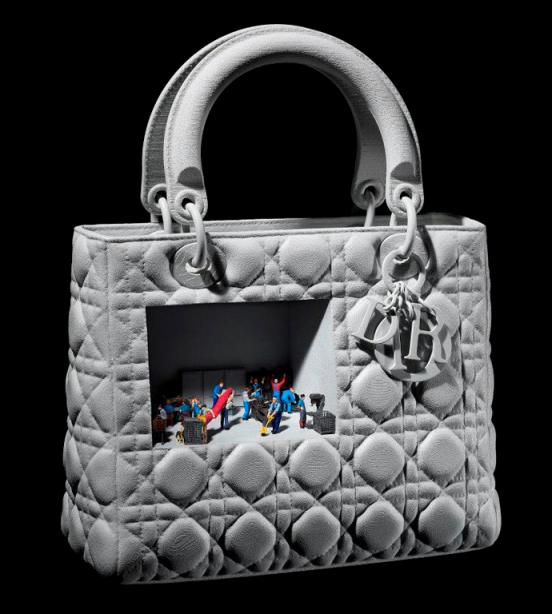 Olympia Skerri, "Lady arrived"
In 2011, a lady came back, embodying the power of the modern woman, while the destructive force. Destruction is always open the way for something new. Explosion: the beauty of destruction.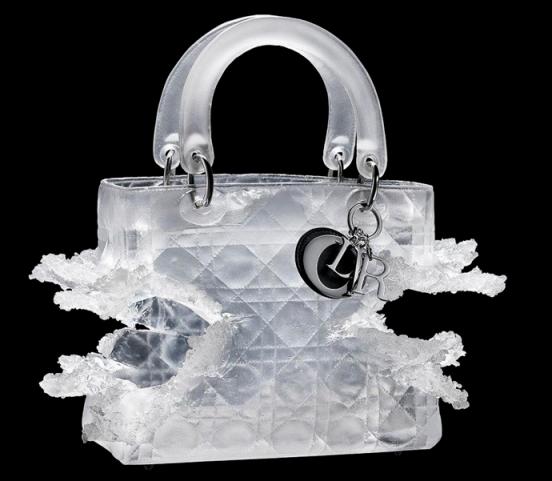 Jonas Åkerlund, "Banda"
They are my old friends from the group "Hollywood Undead" (Hollywood undead - this translation gives us Wikipedia). They not care what people think about them by others. Very smart guys. My idea is very simple: I was shooting them against a white wall with bags in their hands. People who wanted to spit on glamor, but with such bags in their hands.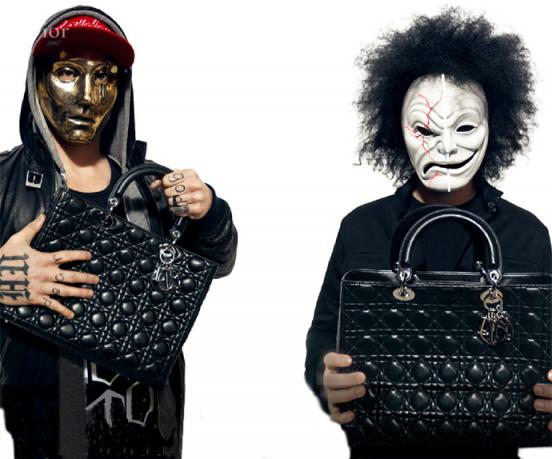 Patrick Demarchelier, "Anya"
In general, it is the expected choice for one of the greatest fashion photographers of our time: the top model and the very subject of the exhibition. Anja Rubik is covered Nude Lady Dior. According to the photographer, he was inspired by the idea of ​​asceticism, trying to capture the bond that develops between naked body and a bag.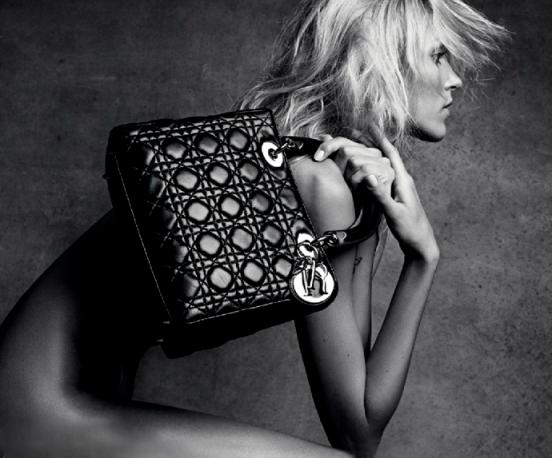 Mikael Jansson, "Iggy Pop"
Godfather of punk rock in a dress. There is nothing surprising in comparison with what Iggy got up earlier.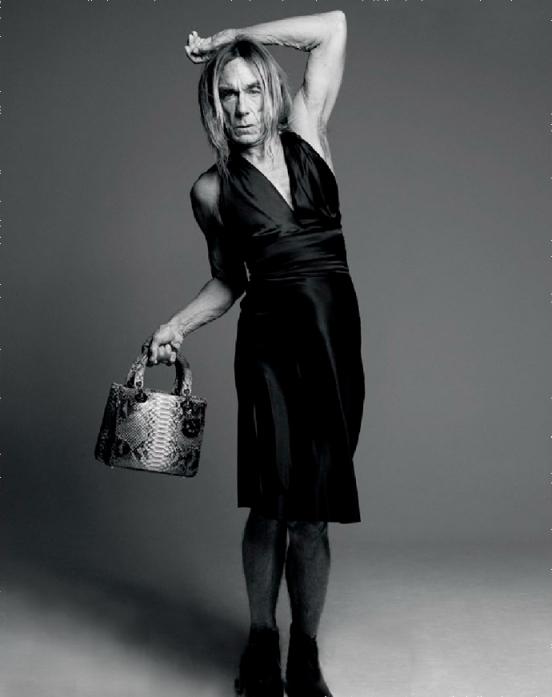 Peter Lindbergh, "Daria Werbowy"
You see here Daria Werbowy? I see some guy. Perhaps it was that was the idea of ​​photographs: make willow unrecognizable to the viewer, it is no wonder she covers her face with Lady Dior.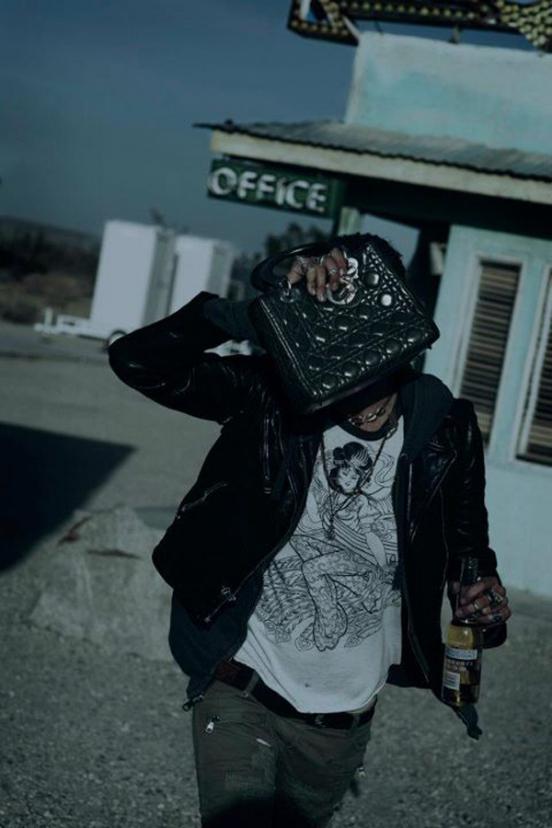 Nan Goldin, "Untitled"
J'Adore Lady Dior! I feel like a lady when I was in the hands of the bag.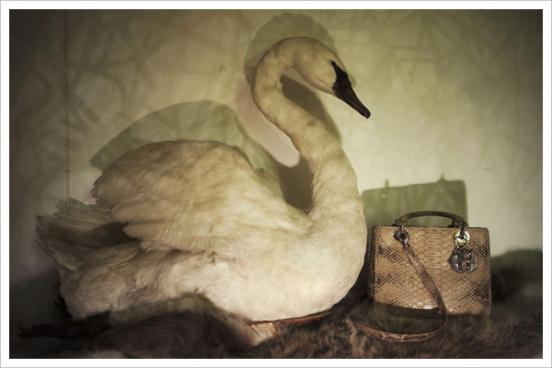 Jeff Burton, "Untitled"
This project gave me the chance to work in the manner which I love - without any restrictions. He allowed me to feel completely free and work with my muse - Corina model. The process of the work lies in the fact that one rainy the Los Angeles Sunday, we just had to Corina at my house and drinking champagne. At the end of the evening we watched all the pictures, and this is just a photo shocked us. It was such an amazing, sexy, exciting and challenging.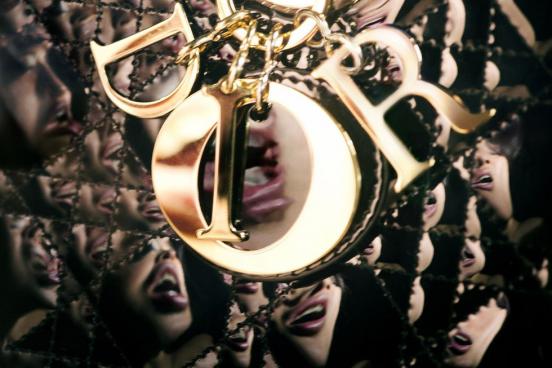 Bruce Weber, "A wonderful surprise as one unexpected thing saved the life"
Thank you for your handbag Lady Dior, which has become a new home for the dog named Babe and her twins. She and her friends are now living in the glamorous Hotel of America ...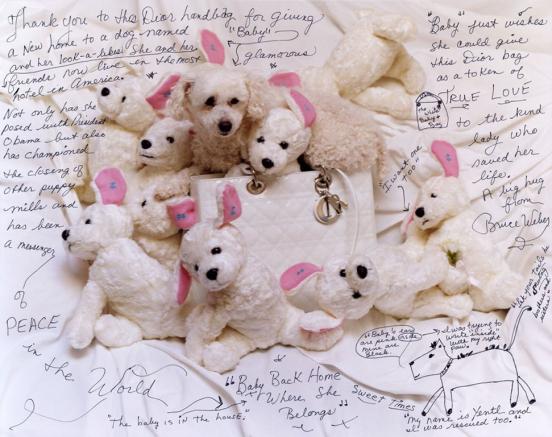 Jenny van Sommers, "yellow-pink shade"
Shadows are often the heroes of my shots. In this photo, I crossed my shadow with pastel colors. I was a very simple composition, which indicates the Lady Dior, but does not show it.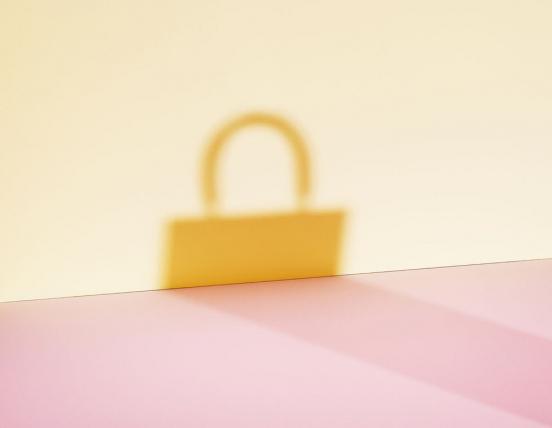 Tim Walker, "The image of Dior"
The objective of any fashion photographer - make a person dream. By creating this collage, I wanted the viewer to imagine yourself in the empty space between the hat, boots and Lady Dior.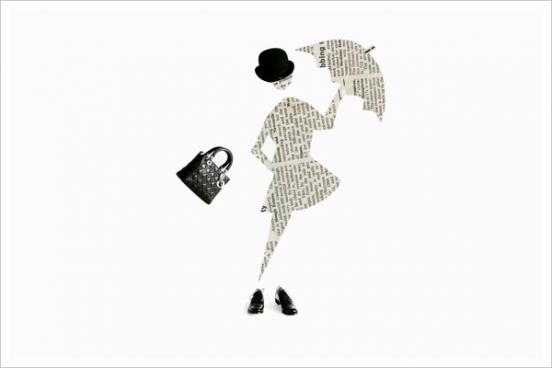 Courtney Roy, "You belong to me"
I liked to fake his own death. The idea of ​​these images came to me when I thought about the iconic Lady Dior status in our society. Thus was born the character - a woman obsessed with the idea to maintain its position even after death.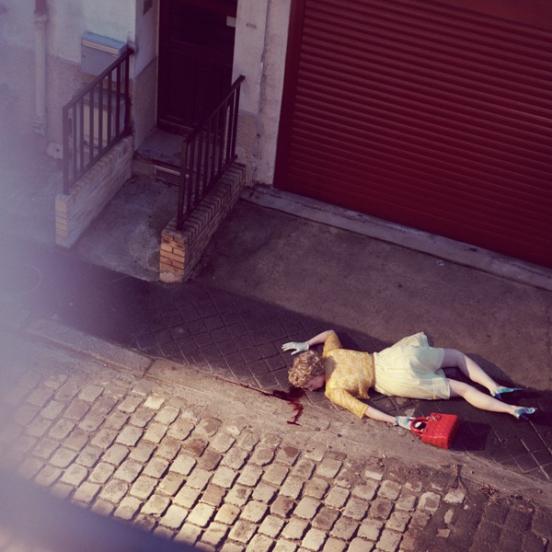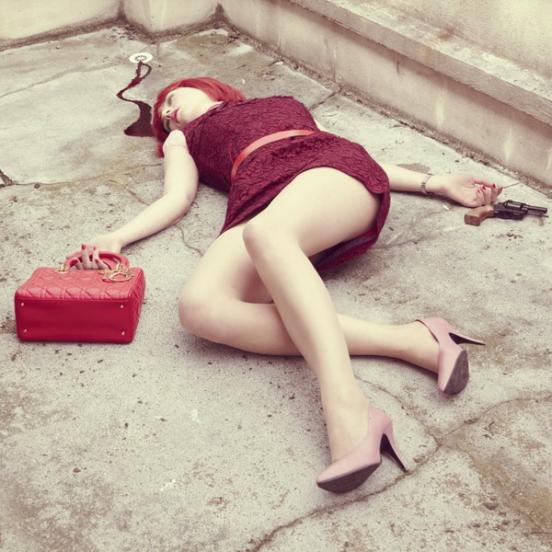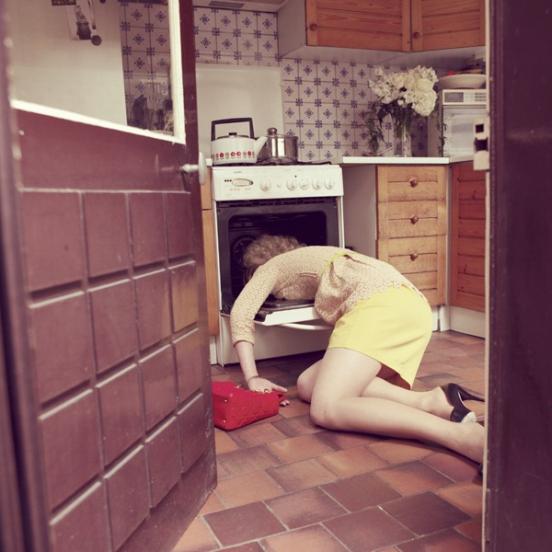 Quentin Shih, "The Woman in wig with Lady Dior in the hands of"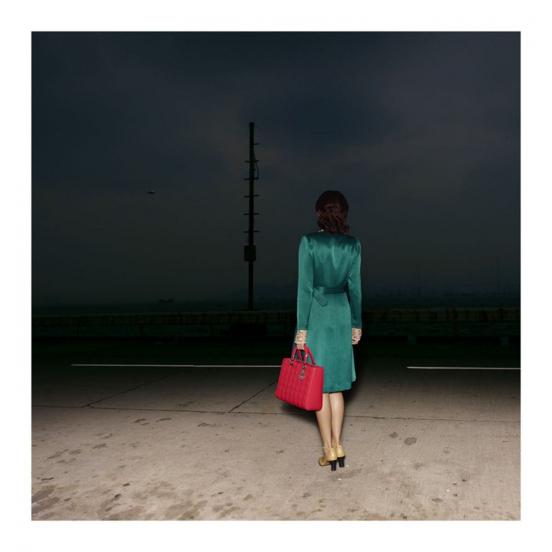 Martin Parr, "Untitled"
I wanted a man holding a bag. When I saw that the waiter, I realized that it is ideal for the realization of my idea. He's so well with the Lady Dior! If all the pictures created so easily, I would be the happiest man in the world.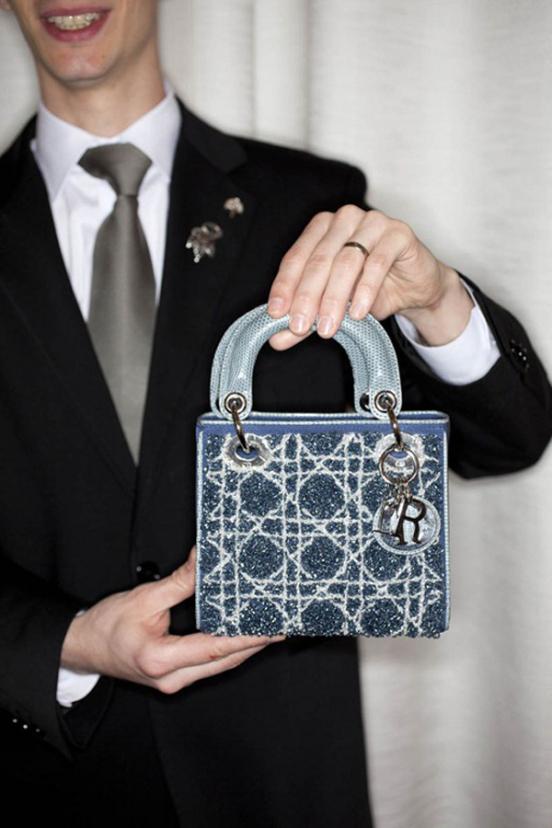 Rune Guneriussen "promiscuity gossamer light"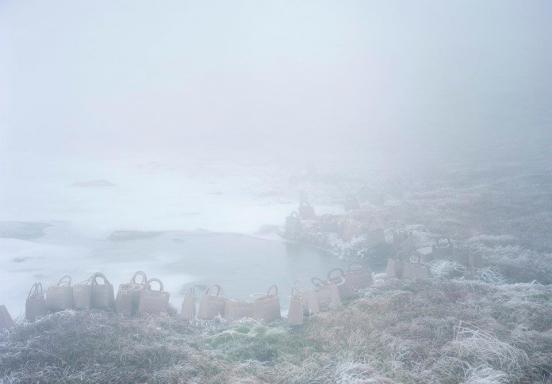 Wing Shea, "Red Rope"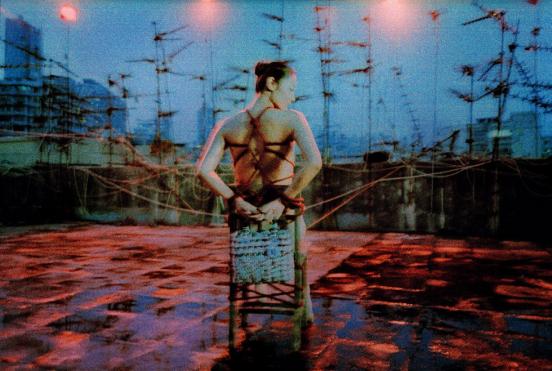 Andrea Mary Marshall, "Let them eat cake"
My job - this mockery. I wanted to create a Marie Antoinette today. To little to modernize its image, I priporoshit her red wig and powder painted on her thigh tattoo in the form of a frigate - just one that crazy wig adorned Her Majesty.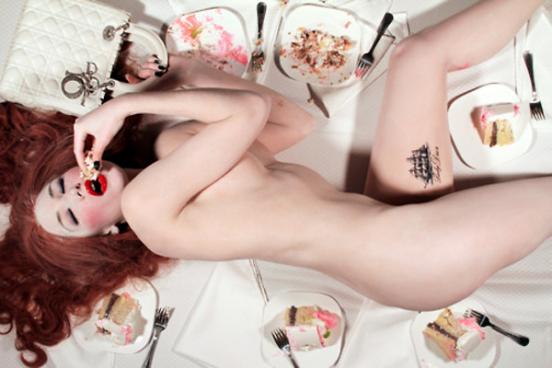 Andrea Mary Marshall, "Lady Marie Antoinette"
Marie Antoinette covers her face with white powder and wigs, and I, in turn, covered with white plaster Lady Dior. I want my drawing was simple and elegant. The modern interpretation of the famous Queen!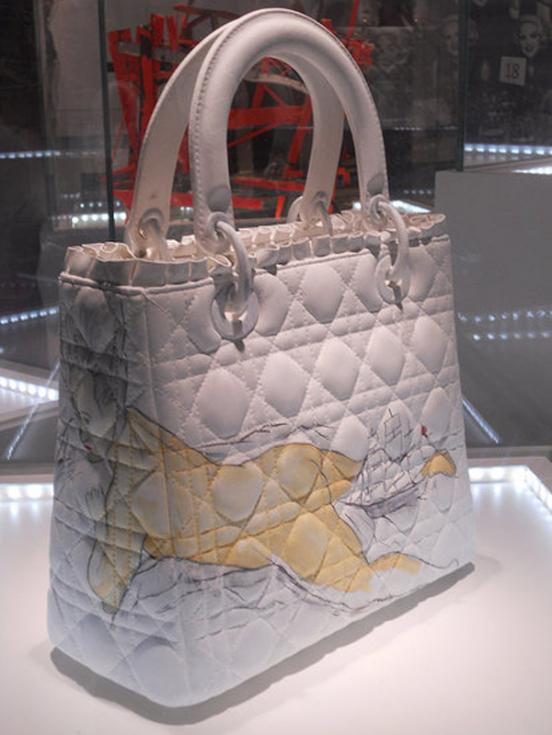 Reuven Afanador, "Untitled"
Incidentally, this appetizing ass belongs to the man.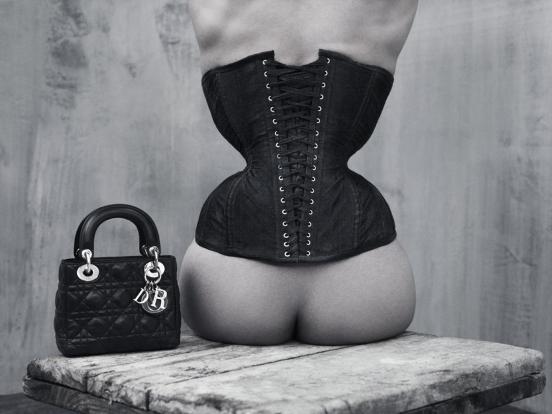 Daniel Arsham, "Untitled"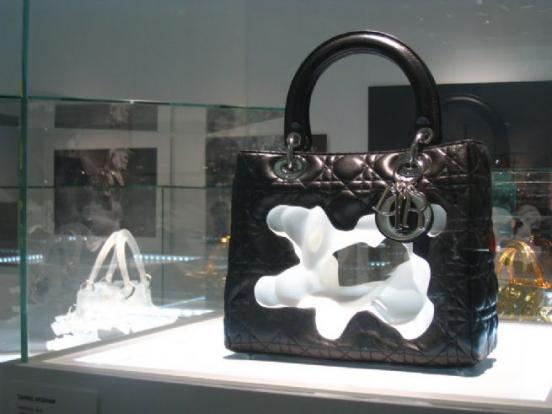 Simon Procter, "Mercury goes shopping"
As you know, in Roman mythology, Mercury - is the patron god of commerce. Symbolically.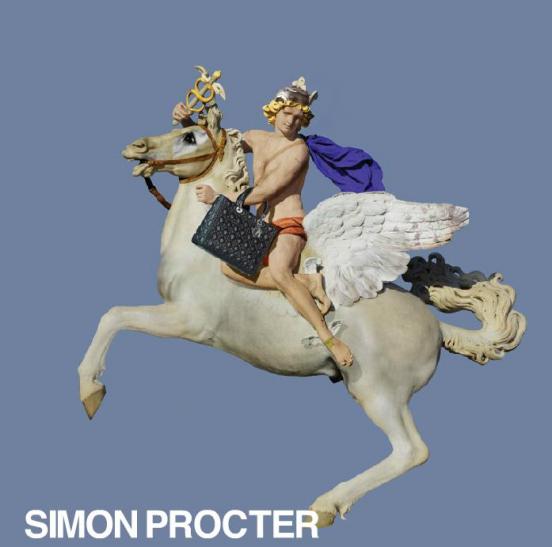 Kohei Nawa, "Untitled"
Lady Dior from glass lenses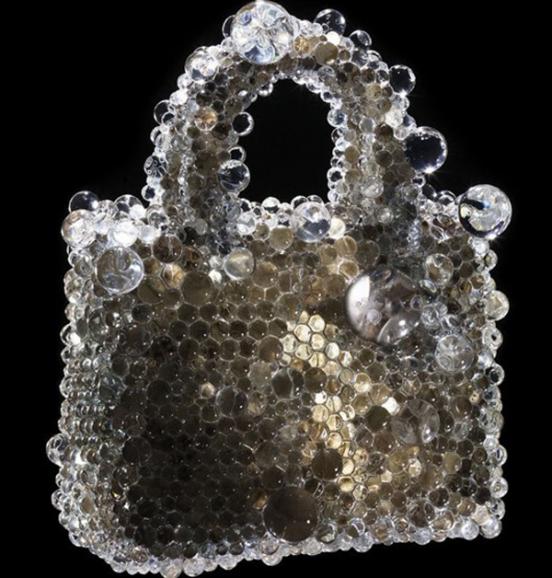 Liu Dzhianhua, "Fragility"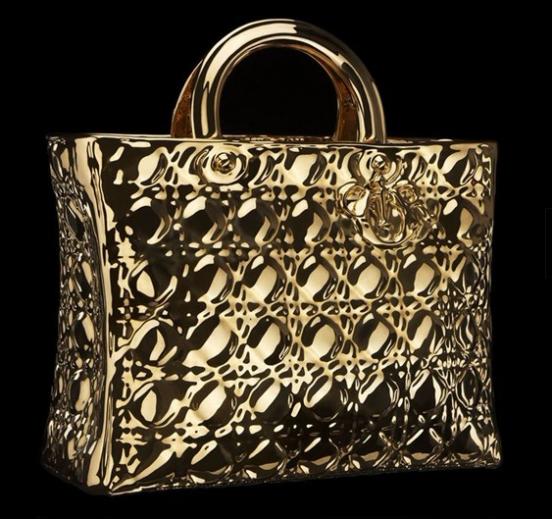 Loris Cecchini, "Clue"
Remind Me "Soft Watches" Salvador Dali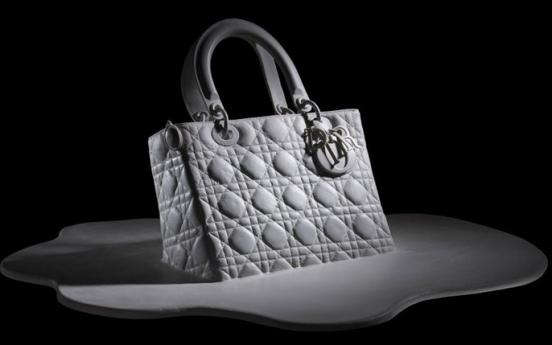 Recycle Art Group and Lady Dior style Pinhed.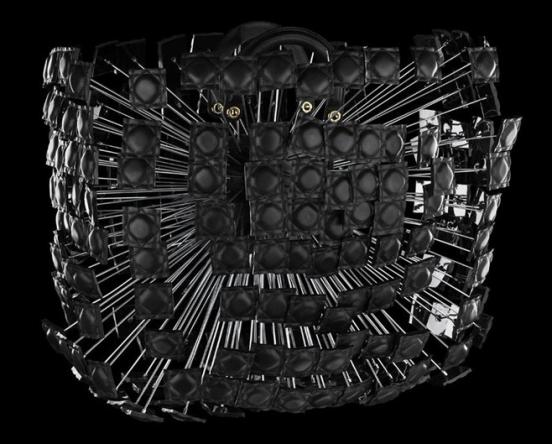 Roxanne Louit, "nothing is real"
This work is similar to my picture of Elizabeth Taylor that I did many years ago at a party "Night of 100 Stars".
Indeed, I remember this picture Liz Taylor, like it was made in the club "Studio 54 & quot ;, but, unfortunately, I could not find her.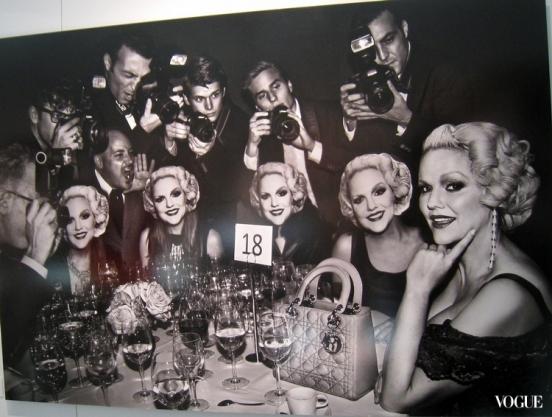 Maarten Baas, "Bag Metal»
Lady Dior on the contrast of two worlds: full of glamor and luxury world of true lady against a rough, heavy, metal working world.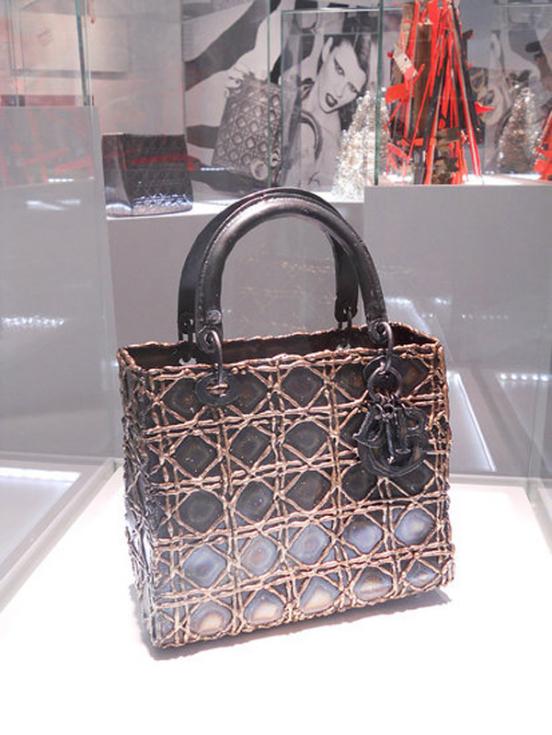 Roberto Badin, "On the Road»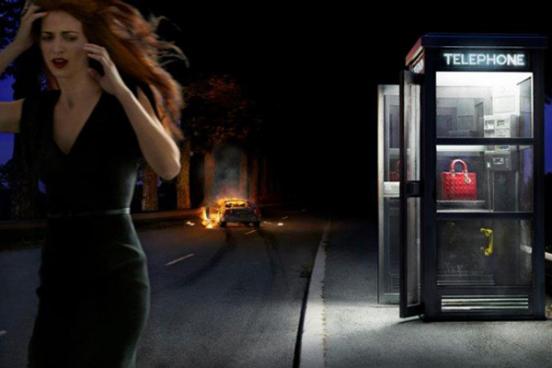 Rongrong & Inri, "Untitled»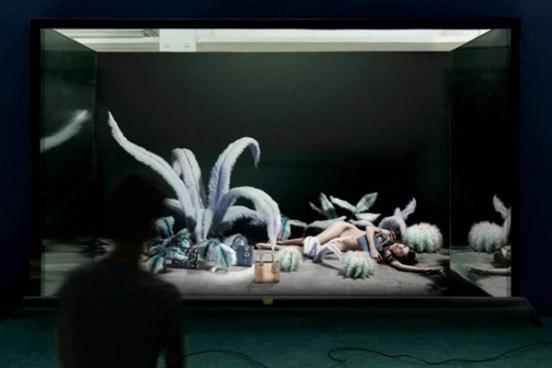 Anthony Kotsifas, "Untitled»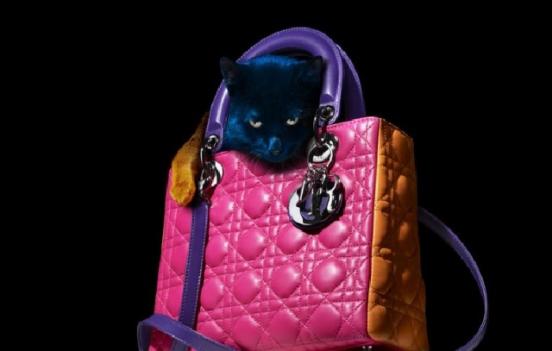 Ben Hesset, "Untitled»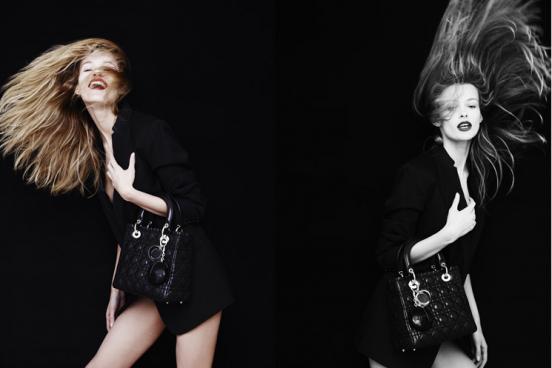 And finally, a video from the show: