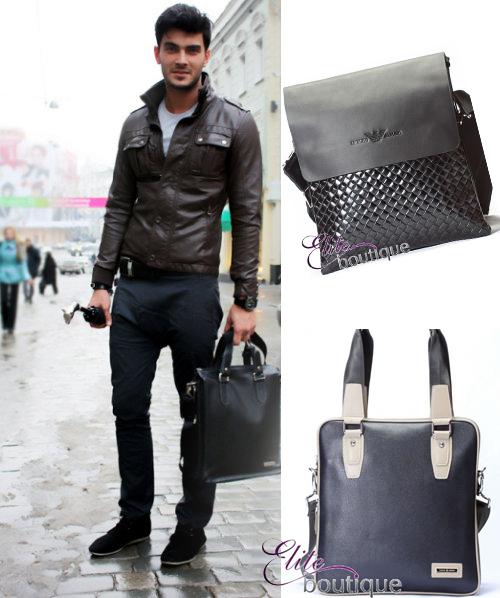 Some men are so accessories like purses and handbags, skeptical, preferring to carry things in their pockets. But let's look at it from the side. Is it possible to call a spectacular and stylish man one who pockets stuffed almost to the limit. Keys, money, maybe a cigarette, business cards, discount cards and other seemingly small things, yet bulky for the pocket size. Therefore, bulging forms of dress did not paint the exterior. From this perspective, purses and bags - it is a necessity.
On the other hand, in the modern world it is more important to be stylish. So, handbags and wallets - an integral part of the fashion image. Men's Accessories Steel is gaining popularity, since the 90s, and is now a modern man can choose bracelets, rings, pendants, bags, purses, scarves and so on. in addition to their everyday style. If you do not use accessories - you're not interesting, and probably not noticeable in society. And who agree with such a fate?
Bags for men come in different shapes and styles. However, the most popular small purses, bags rectangular shape on a long strap bags with handles strict design. As a rule, the first very comfortable, thanks to its small form. Men's bags free from unnecessary things, and everything you need to fit easily in purses.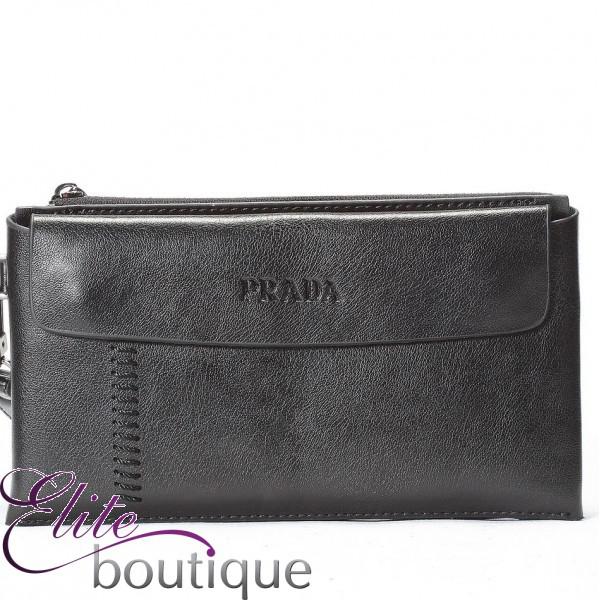 Rectangular bags on the elongated strap is now the most relevant. They are a little more barsetok, but very comfortable and look stylish. You can wear a bag on his shoulder, and having thrown over his shoulder. The first method is a universal and will fit any style, but the second - more for street and sport. We can confidently say that this model is now in the trend of bags and you'll always look spectacular, chosen her.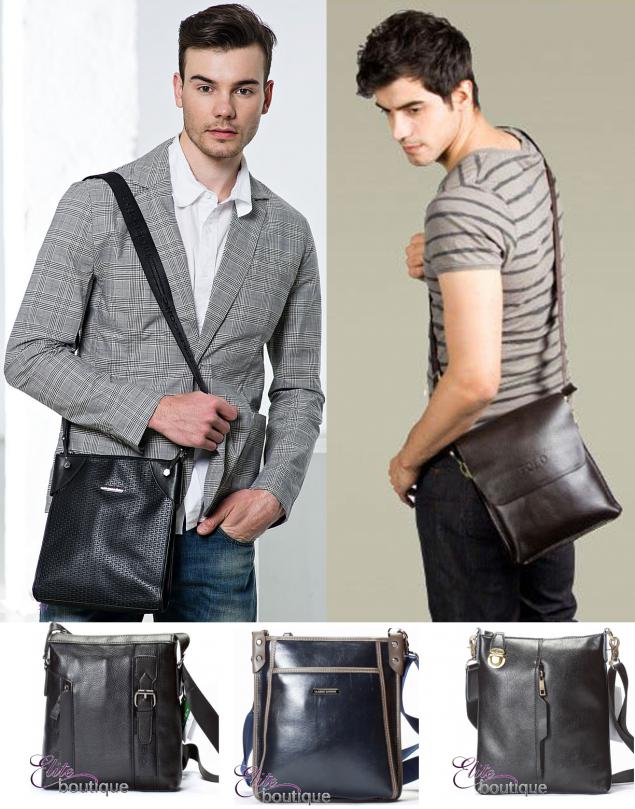 Bags strict design with short handles - as a rule, the choice of the modern businessman. This accessory will fit not only wallet, card holder, keys, but more bulky items, as well as paper. This bag will show others that you are energetic and motivated people with an active lifestyle.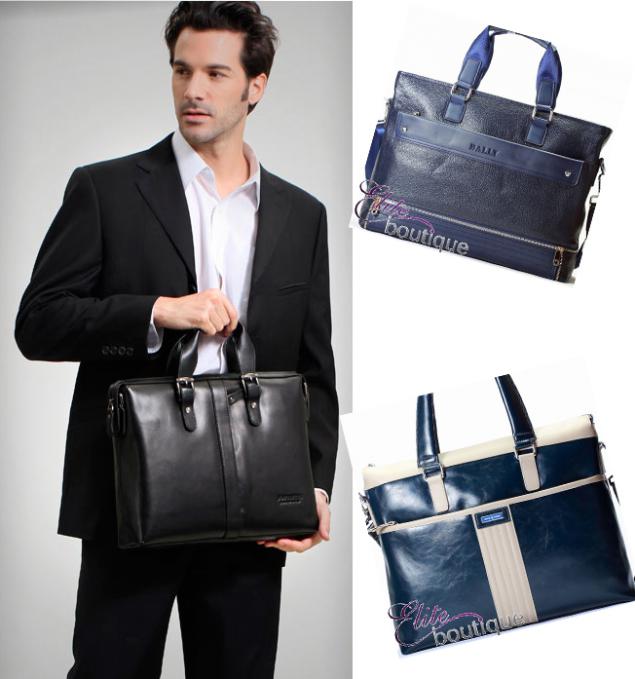 Purses - no less important thing in your way. This accessory is especially necessary for the modern man. Not very convenient to store in the pockets of bills and fines, the latter also produces a characteristic sound. Vain hope that jingle with every step possible to make a good impression, although in this case you will still pay attention to, but not in the context in which you would like. Choose the color of the purse and the style with a bag. And will this purse (wallet) or purse (with full compartments for banknotes and for coins) - you decide. The main thing is that they are made of quality materials and does not look cheap.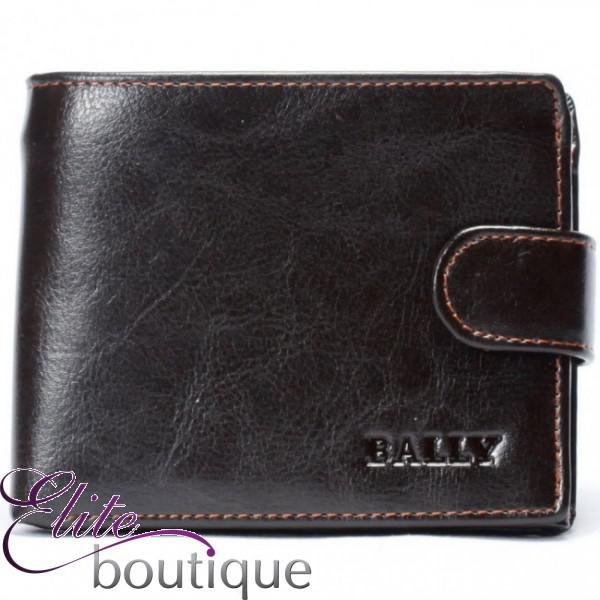 Internet-shop "Elitbutik" picked for their clients the most fashionable and trendy accessories that will allow you to always be in the spotlight. Stylish and impeccable image has now become possible for you. Accessories from "Elitbutik" favorably distinguish you from the surrounding.