We all know that accessories can make an image. Unfortunately, in the winter we often have to choose between practicality and beauty, and the first, alas, often wins. But this winter thanks to a fur collar, colored gloves, hat and scarf variety that combines the beauty and warmth of this do not have a choice.

HEADGEAR

With the arrival of winter hats, caps and hats have moved from the category of accessories in the category of basic necessities. The most relevant option for Russia - a fur cap, soft and comfortable, it combines perfectly with the down jacket, parks and coats. The best specimens are represented in the collections of Oscar de la Renta and Moschino Cheap & Chic.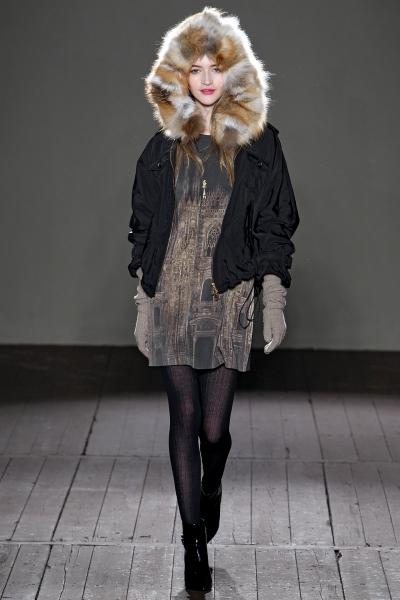 Moschino Cheap & Chic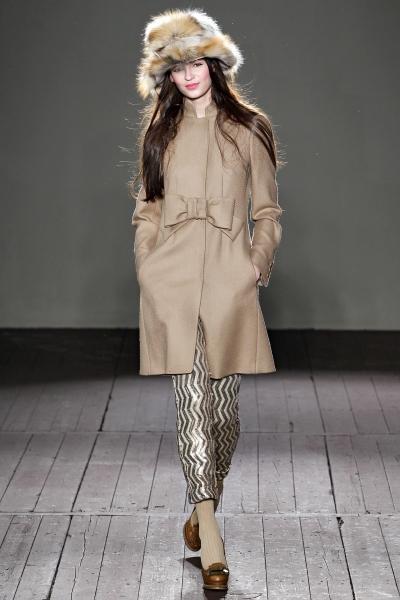 Moschino Cheap & Chic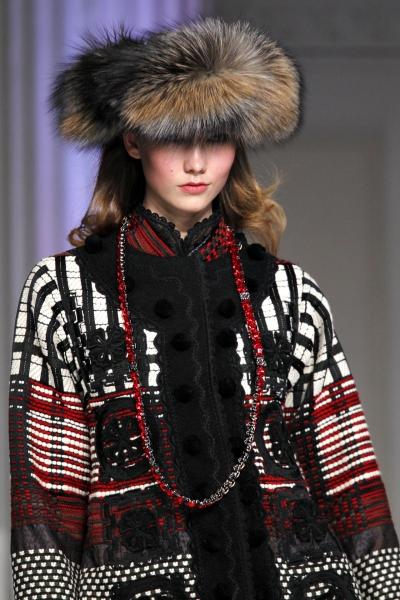 Oscar de la Renta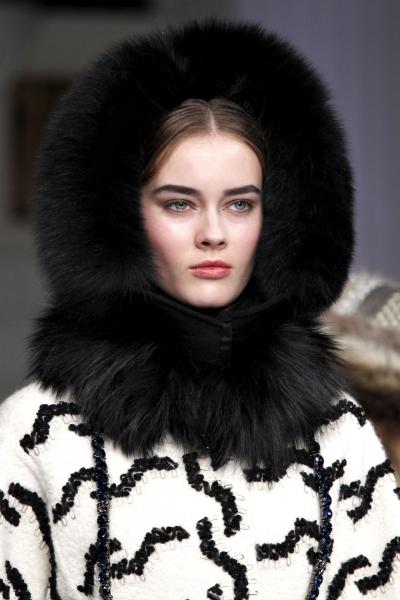 Oscar de la Renta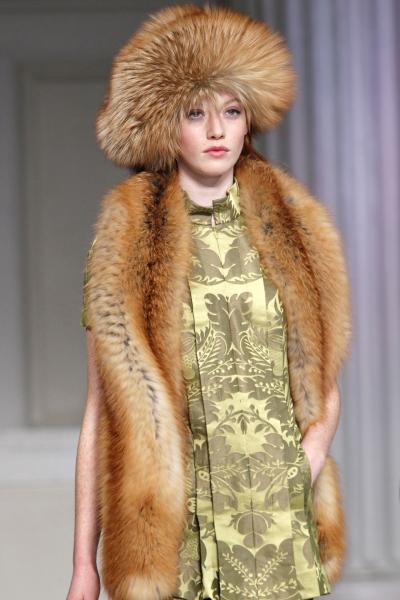 Oscar de la Renta
Knitted cap-toe like Missoni and Paul Smith - a great option in the style of casual. This hat looks great with sports clothes and even fur coats. Choose pastel colors and large viscous.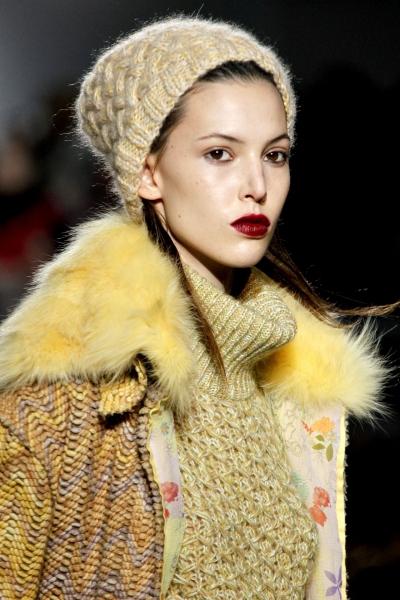 Missoni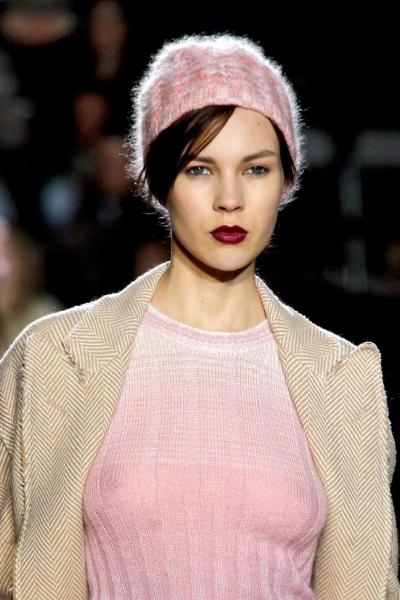 Missoni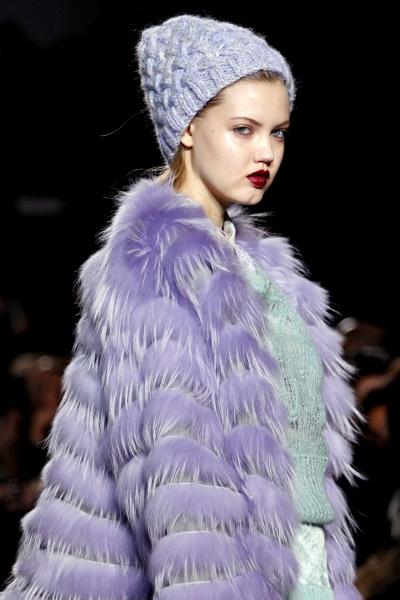 Missoni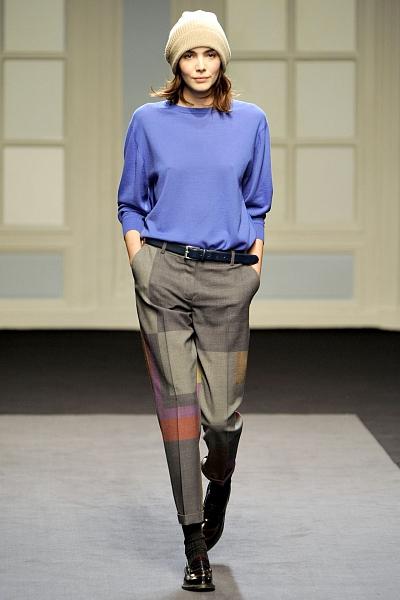 Paul Smith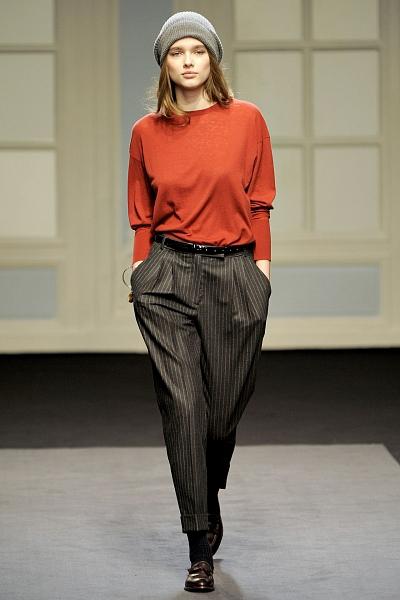 Paul Smith
The abundance of caps that we've seen this season on the catwalks, is amazing. Caps were at Givenchy, and Miu Miu, and Louis Vuitton, but the most appropriate to the realities of our weather caps, made of fur, are represented in the collection of Burberry Prorsum. But if you still cold, you can wear a hat scarf as on the show Oscar de la Renta.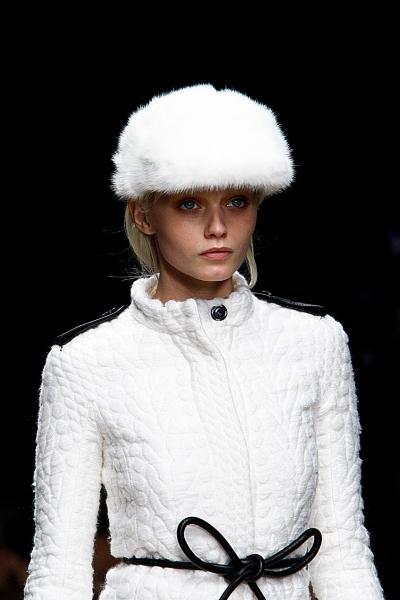 Burberry Prorsum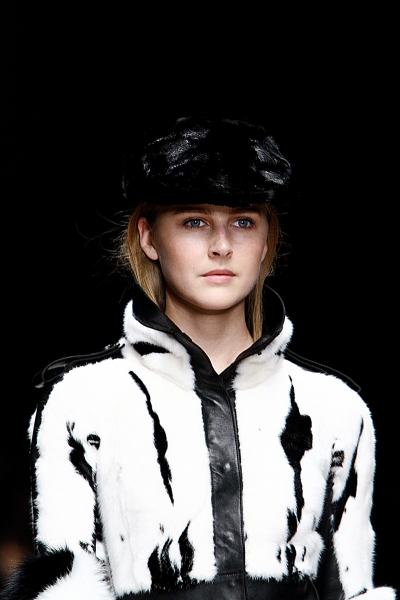 Burberry Prorsum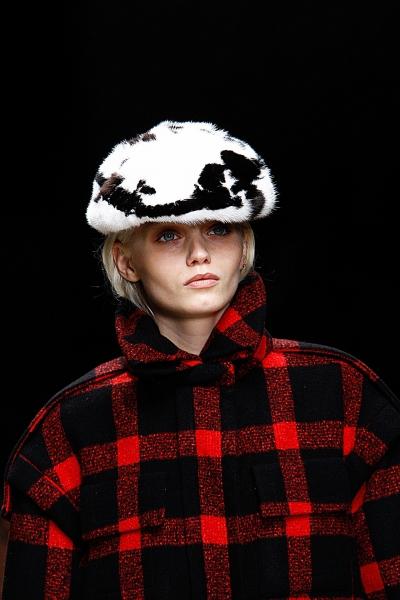 Burberry Prorsum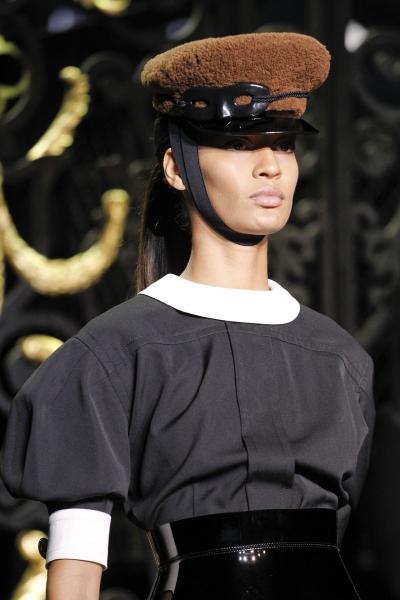 Louis Vuitton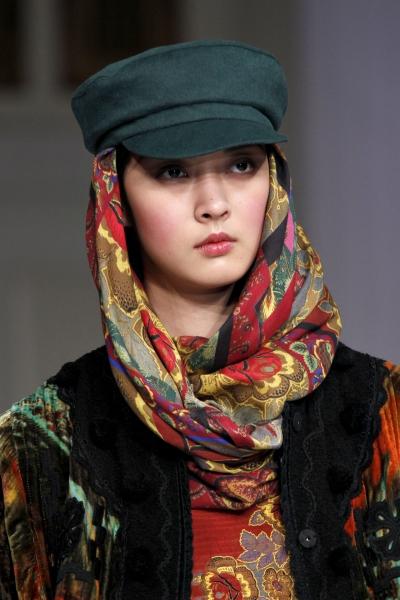 Oscar de la Renta
Hats. No matter what material is made hat - fur like Marc by Marc Jacobs or of felt like Gucci. No matter how tall crown - like Lanvin high or low like Christian Dior. Whether narrow or wide field. Wear hats and afternoon and evening, combine them with all things.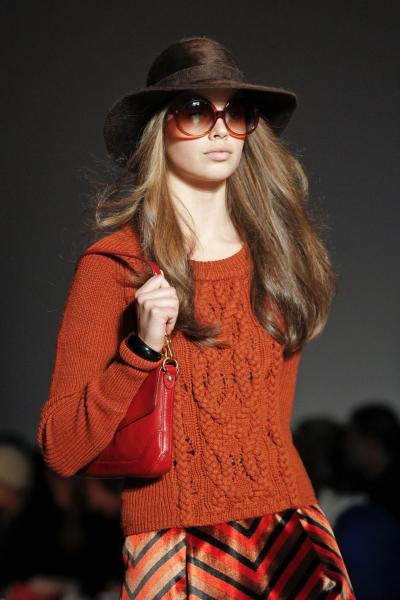 Marc by Marc Jacobs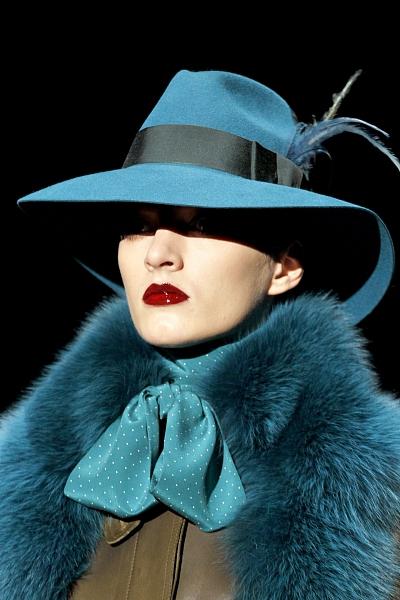 Gucci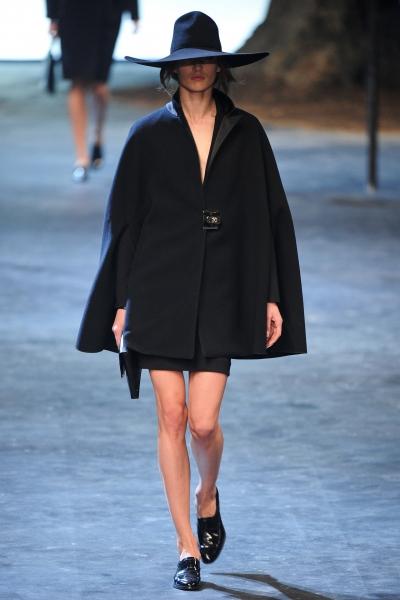 Lanvin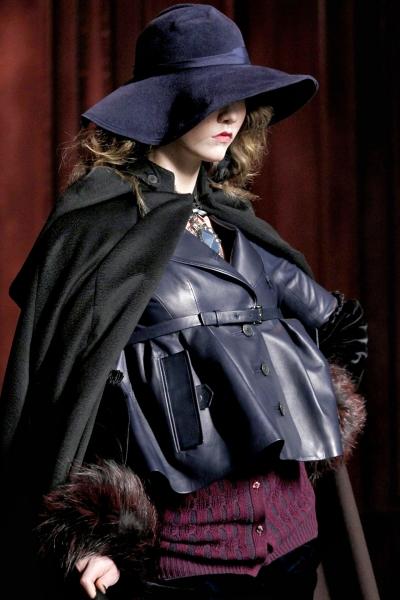 Christian Dior

GLOVES

This season in the trend in suede and leather gloves of bright colors. These gloves are represented in the collections of Prada. If you are more conservative, the black leather gloves like Louis Vuitton is just for you.
Prada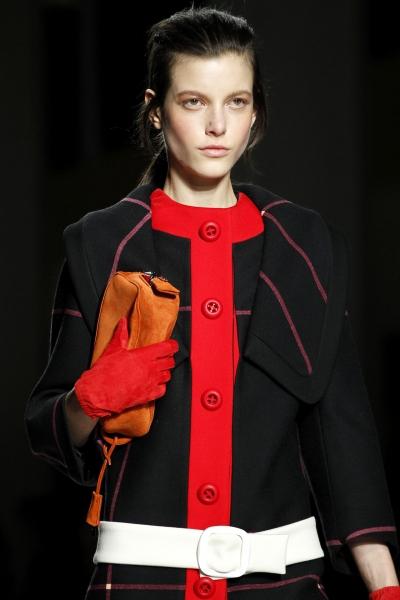 Prada
Prada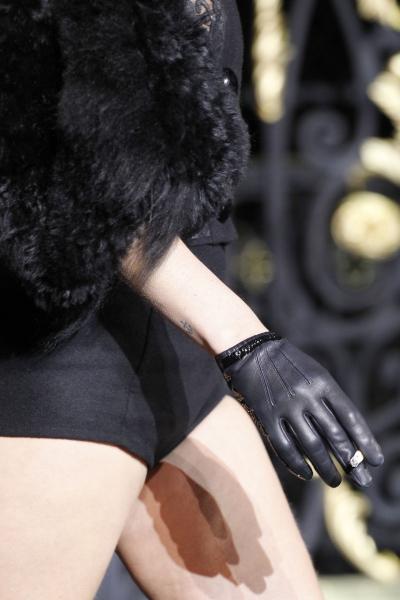 Louis Vuitton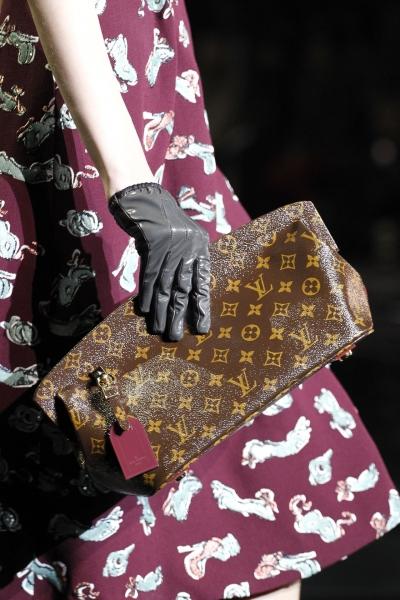 Louis Vuitton
Long gloves are perfect for the evening and for the day. Choose gloves to the elbow like Lanvin or ultra-long gloves like Zac Posen.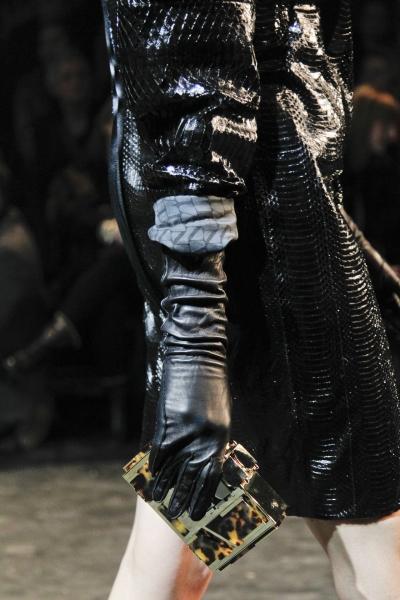 Lanvin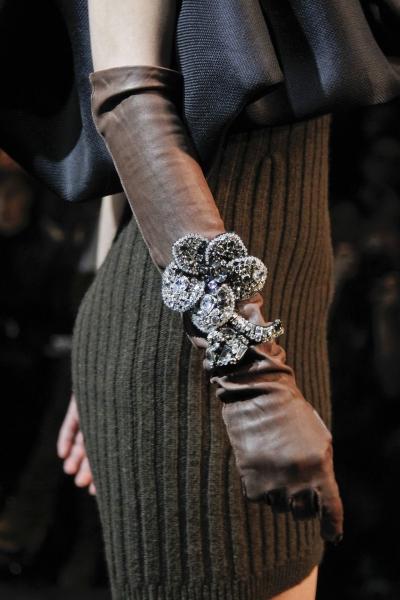 Lanvin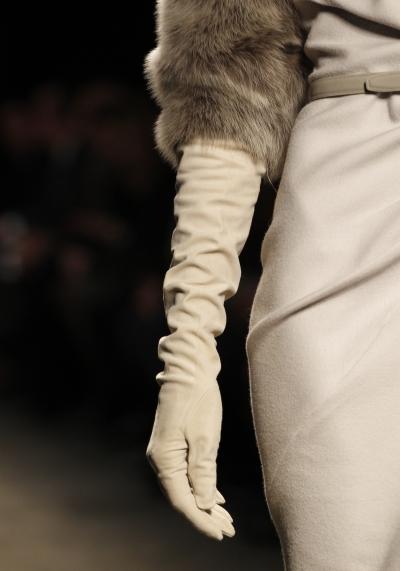 Donna Karan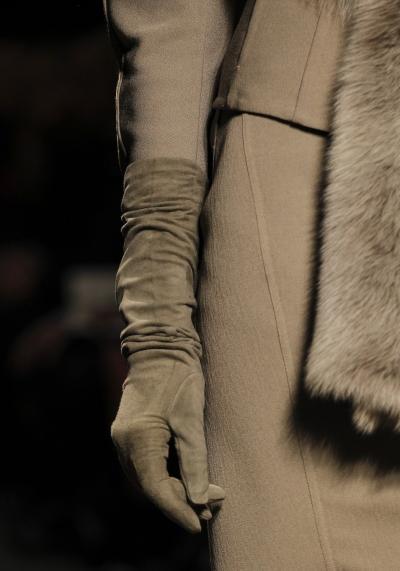 Donna Karan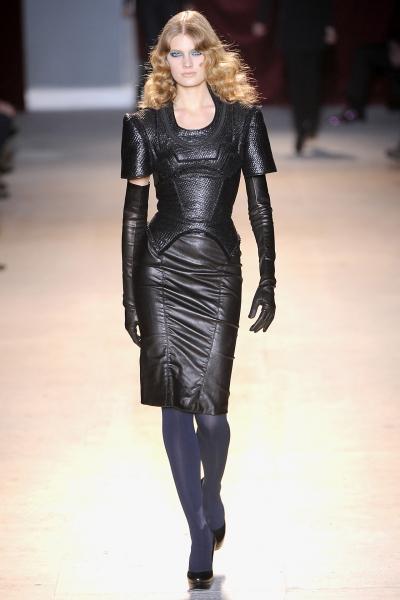 Zac Posen
As always the winter relevant knitted gloves. The main condition - the noble rich color like Oscar de la Renta.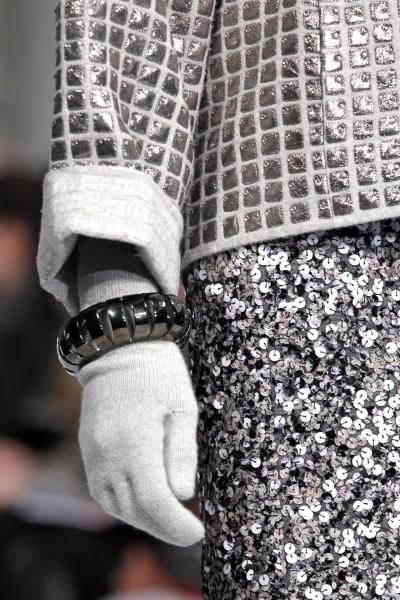 Oscar de la Renta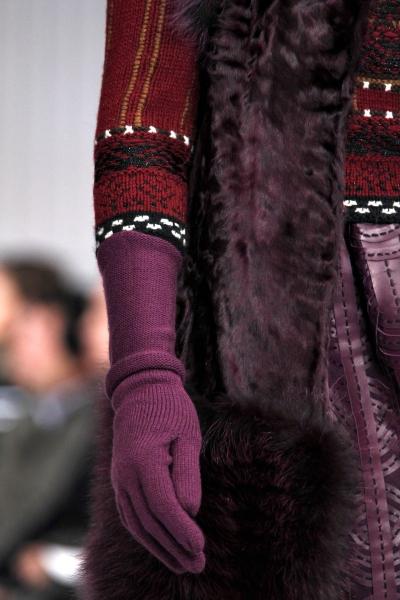 Oscar de la Renta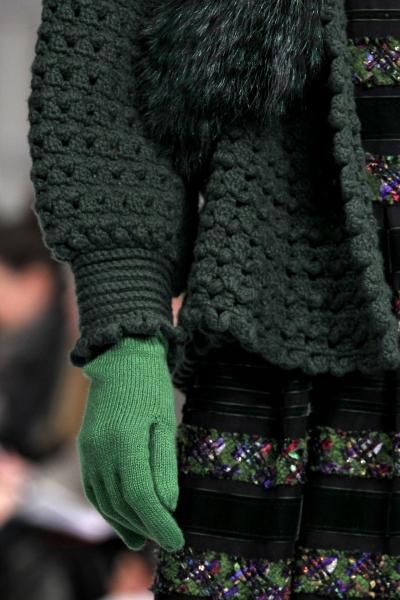 Oscar de la Renta

SCARVES
For the second winter in a row LIC does not hand over their positions. Moreover, it does not matter he knitted like Tommy Hilfiger and Oscar de la Renta or fur like Versace. In addition, LIC can perfectly replace your headgear.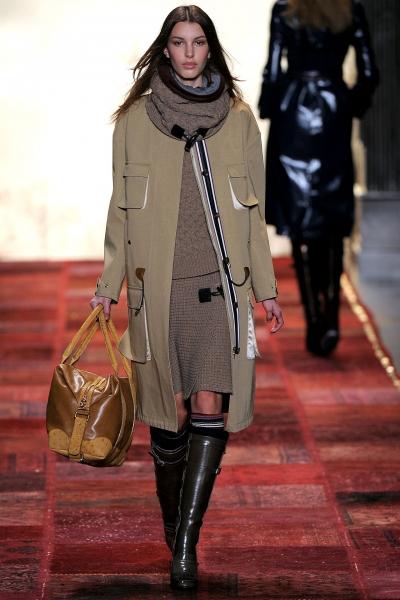 Tommy Hilfiger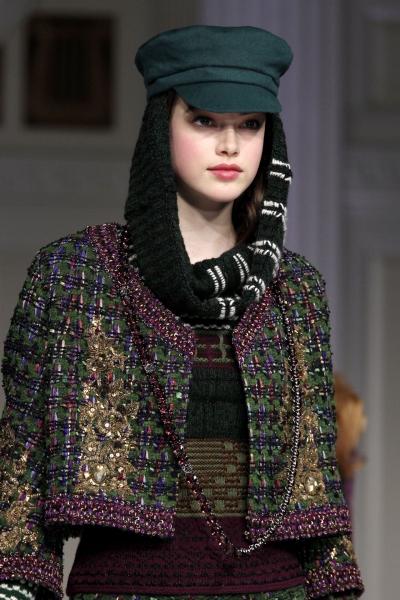 Oscar de la Renta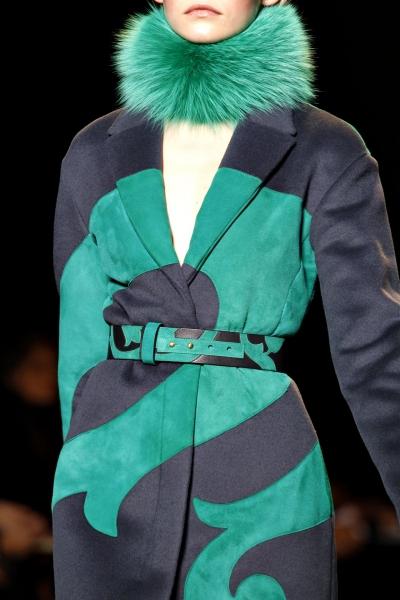 Versace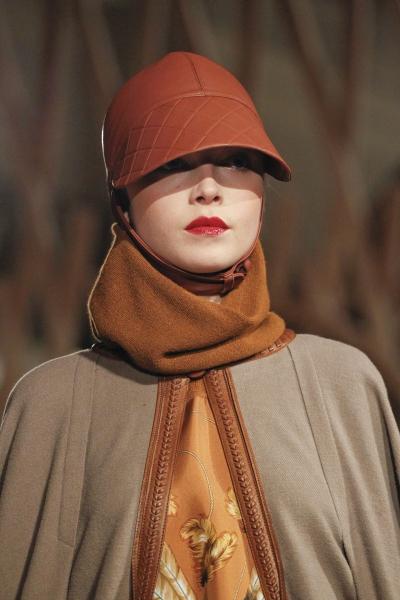 Hermès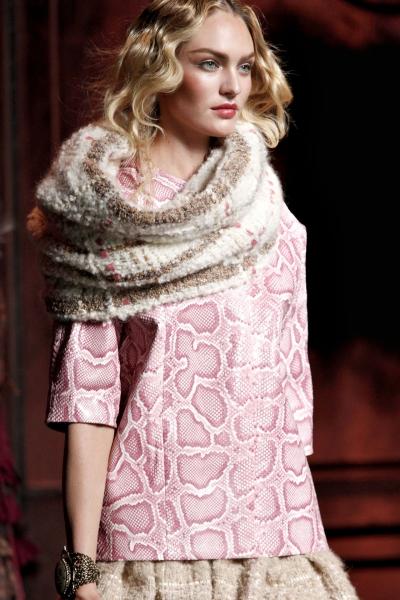 Christian Dior
This season, none of the show was not without a fur collar, and this is not surprising, because it is not just incredibly beautiful, but also very warm and comfortable. Moreover, the fur does not have to be natural, artificial fur will look just as good.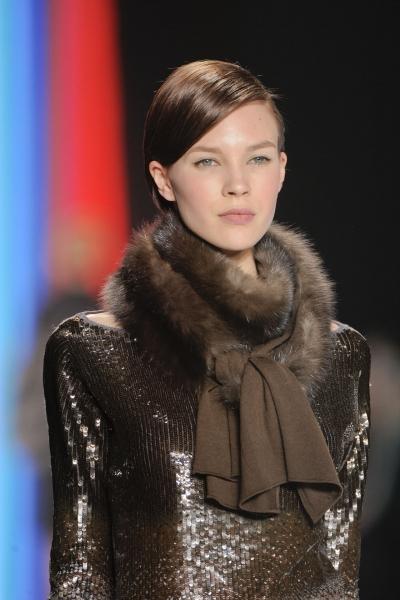 Carolina Herrera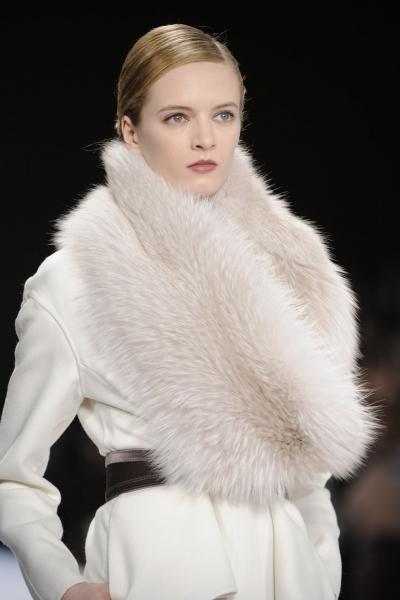 Carolina Herrera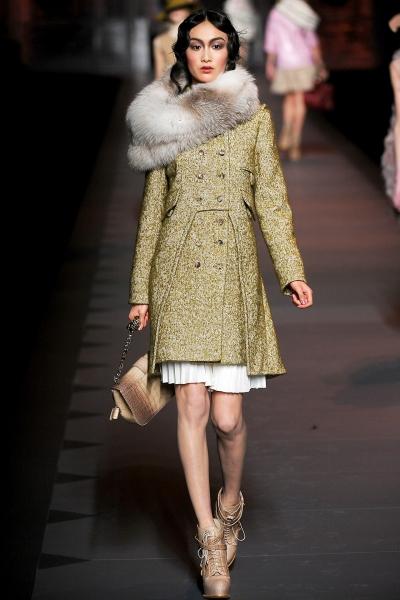 Christian Dior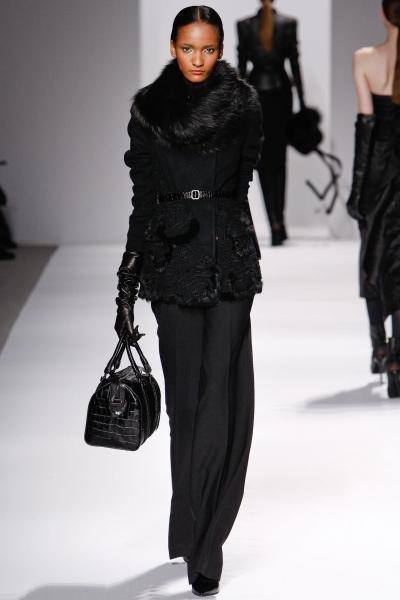 Elie Tahari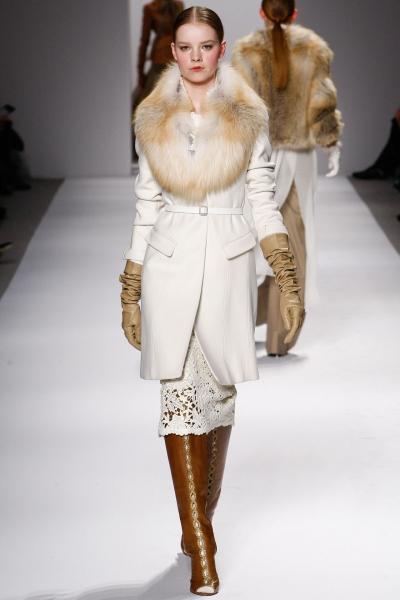 Elie Tahari
Choosing a woolen scarf, pay attention to the cage. The collection of Mulberry and Jean Charles de Castelbajac presented cells in different colors. In addition, an essential attribute of such a fringe scarf.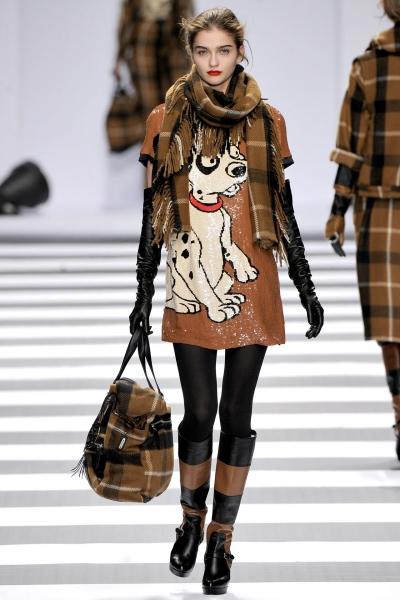 Jean Charles de Castelbajac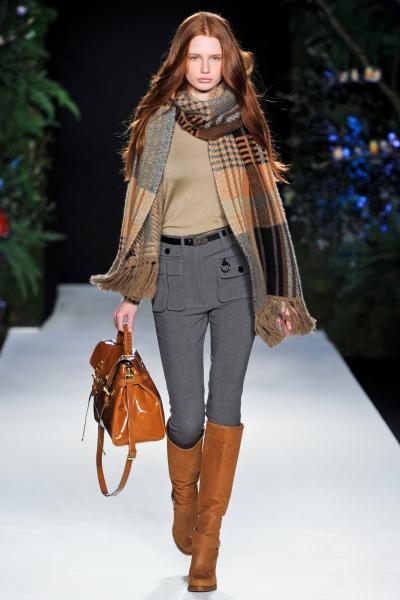 Mulberry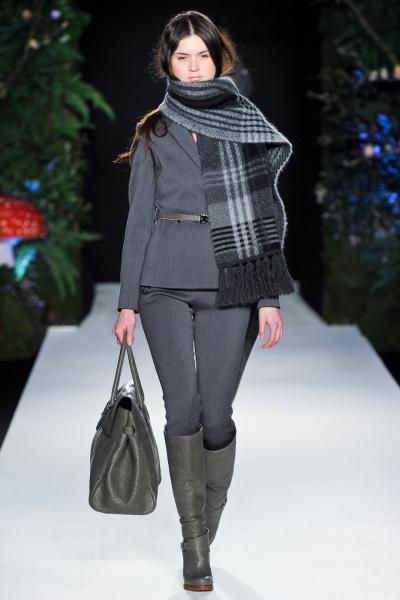 Mulberry
Oscar de la Renta
Everyone's favorite knitted scarf is still relevant. The longer the scarf, the better. Wrap it several times around the neck and let the ends dangle long.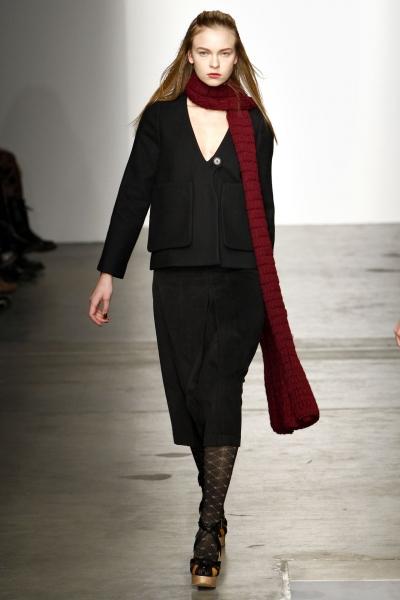 A. Detacher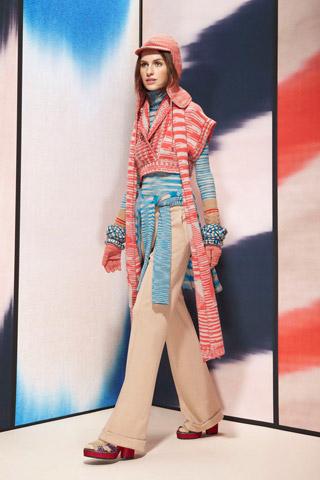 Missoni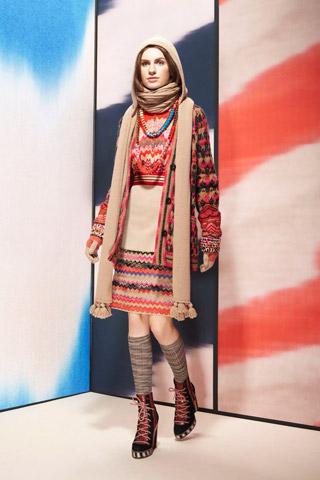 Missoni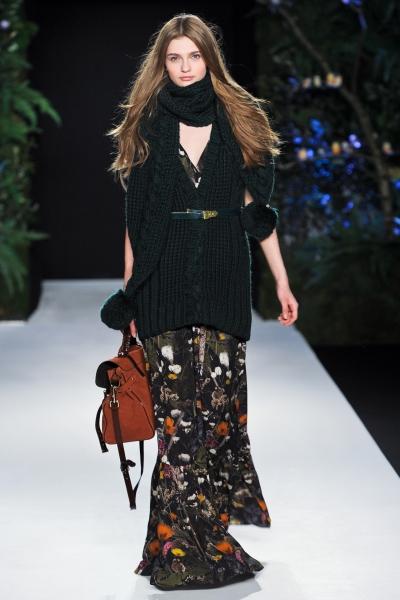 Mulberry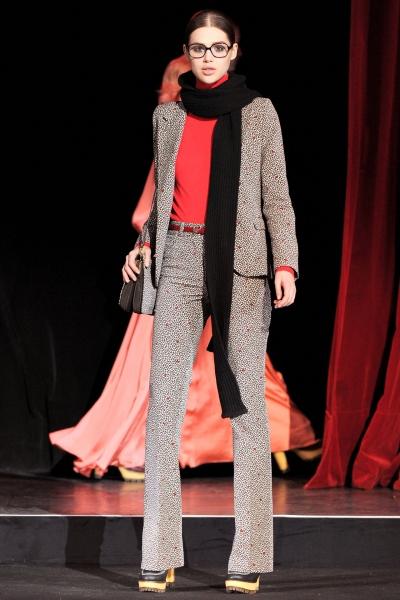 Paul & Joe