Yesterday, the network has the first images of the new advertising campaign of Louis Vuitton Fall-Winter 2013-2014, in which participated the most expensive model of the world Gisele Bundchen. The company made it Isabeli Fontana, Caroline Murphy and Karen Elson. Dear hotel room in the style of the 30s, haze, four luxury ladies dressed in furs and dresses like a combination - the photographer Steve Meisel created languorous and sexy atmosphere.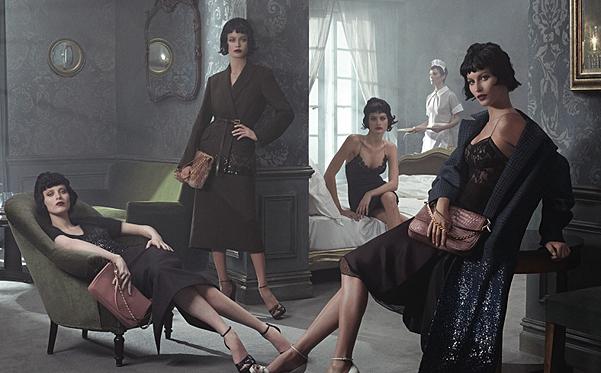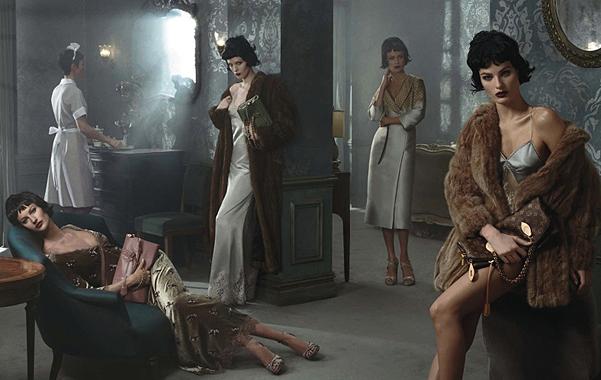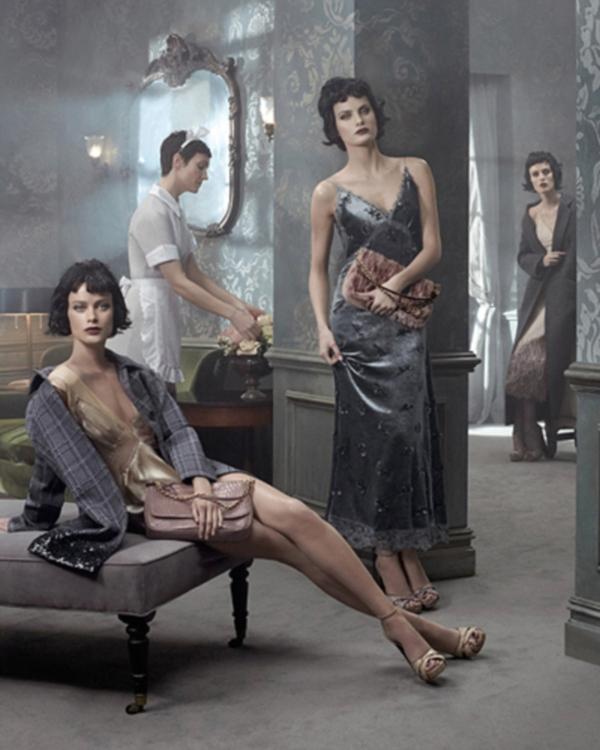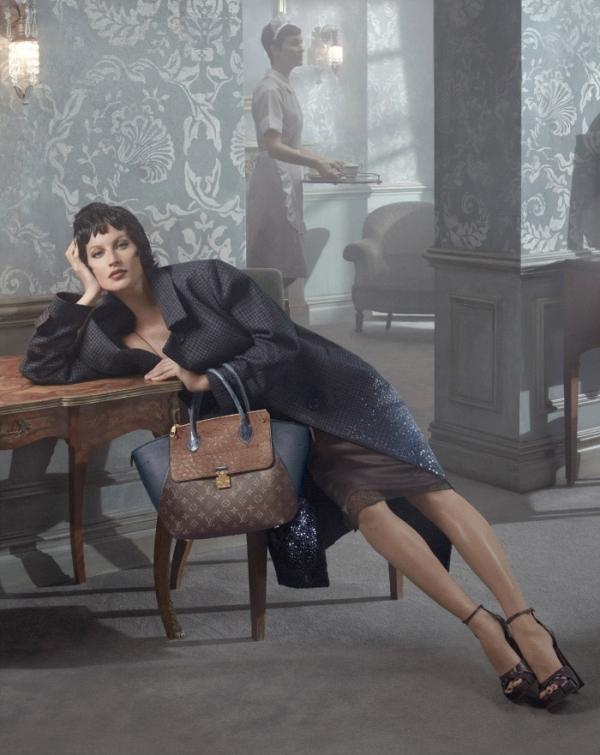 Giselle has become the face of an advertising campaign Louis Vuitton in 2011.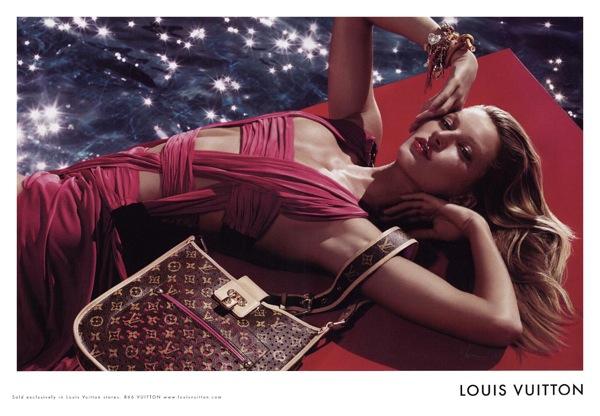 Louis Vuitton is not the first advertising campaigns featuring celebrities of all ranks. Stylish photo shoots and elaborate images - is what unites all brand campaign. In recent years, with the brand Louis Vuitton collaborated such stellar guests as Sean Connery, Catherine Deneuve, Angelina Jolie, Francis Ford Coppola and his daughter Sofia, Keith Richards, Bono, Andre Agassi, Steffi Graf, Muhammad Ali, Uma Thurman, Scarlett Johansson, Jennifer Lopez, a top model Gisele Bundchen, Stephanie Seymour, Eva Herzigova, Naomi Campbell, Kate Moss, Natalia Vodianova, and even Gorbachev himself. Often, great shots for LV creates one of the highest paid photographers in the world - Annie Leibovitz. The results of their collaboration exceed all expectations.
The advertising campaign with Jennifer Lopez in 2004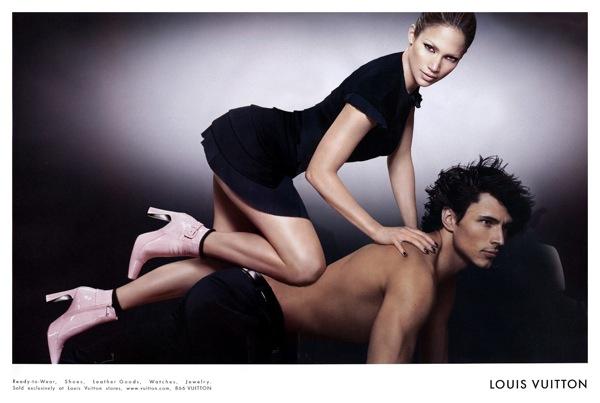 Uma Thurman was the face of the collection in 2005 LV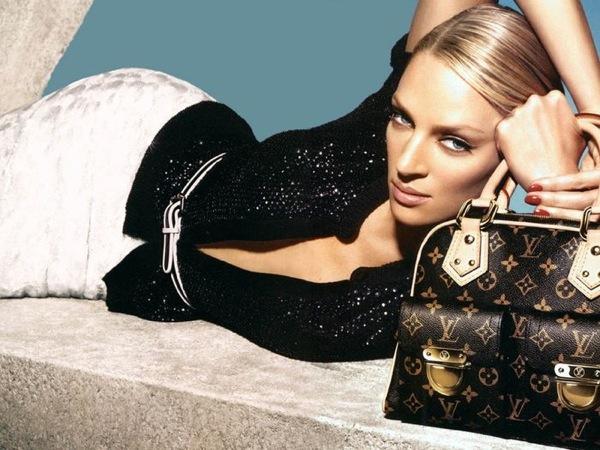 Catherine Deneuve for Louis Vuitton, 2007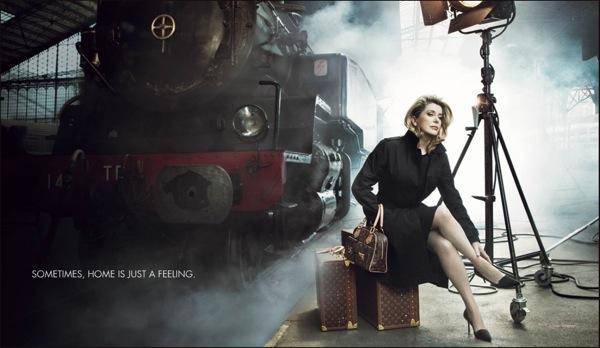 Louis Vuitton 2007: The famous tennis player Steffi Graf and Andre Agassi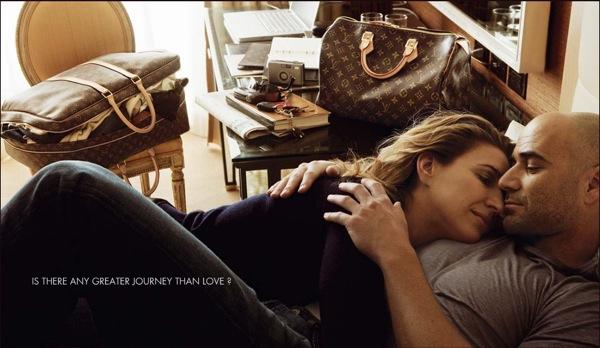 Former Soviet President Mikhail Gorbachev also starred in an advertising campaign for Louis Vuitton, 2007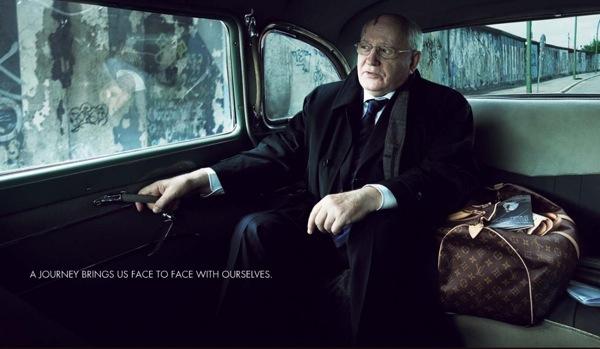 Louis Vuitton 2007: The charming Scarlett Johansson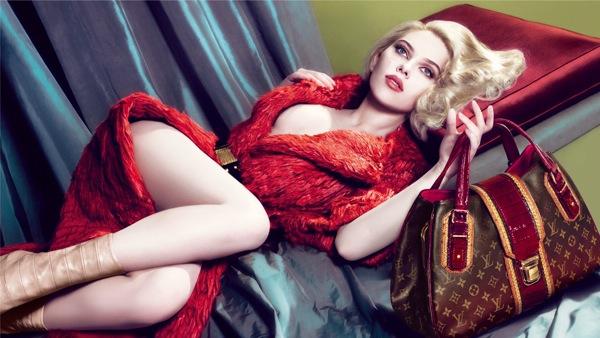 In 2008, the hero of the campaign Journey (Journey) by LV became Sean Connery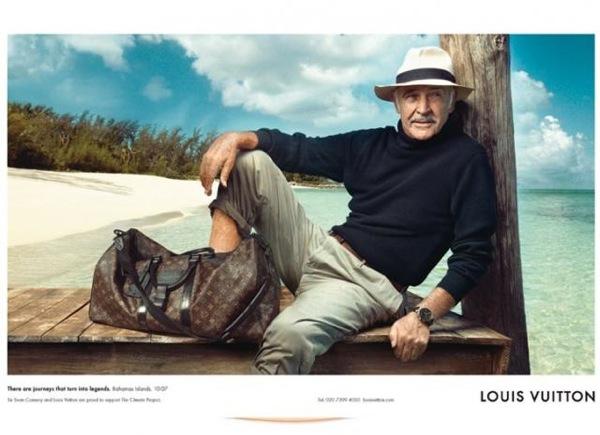 Directed by Francis Ford Coppola and his daughter Sofia for Louis Vuitton, 2008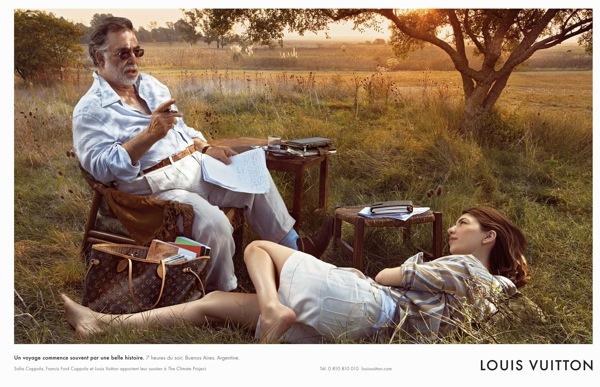 Legendary guitarist Rolling Stone Keith Richards also took part in the campaign LV, 2008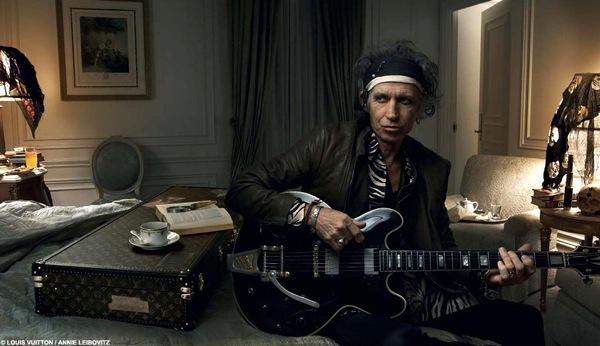 Supermodel 90 Eva Herzigova became the face of the collection in 2008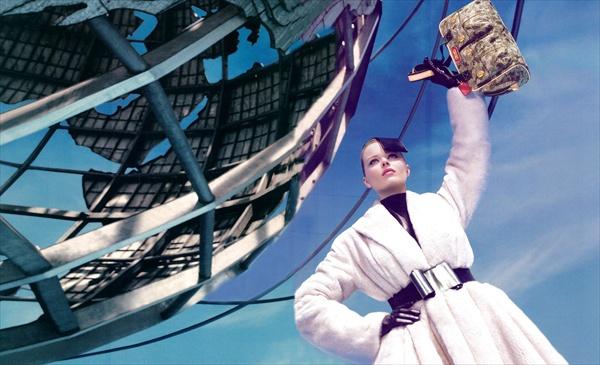 Campaign Spring-Summer 2008 with Naomi Campbell, Claudia Schiffer, Natalia Vodianova, Eva Herzigova, Angela Lindvall and Stephanie Seymour, 2008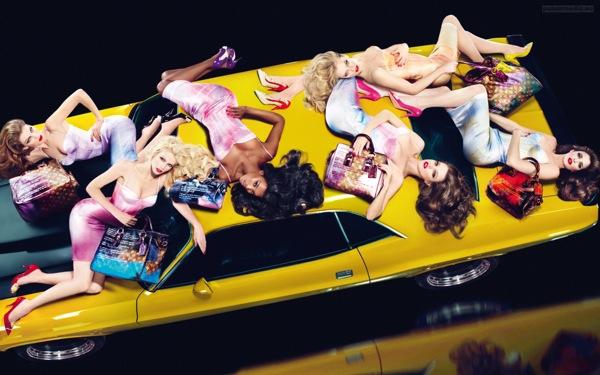 Madonna for LV, 2009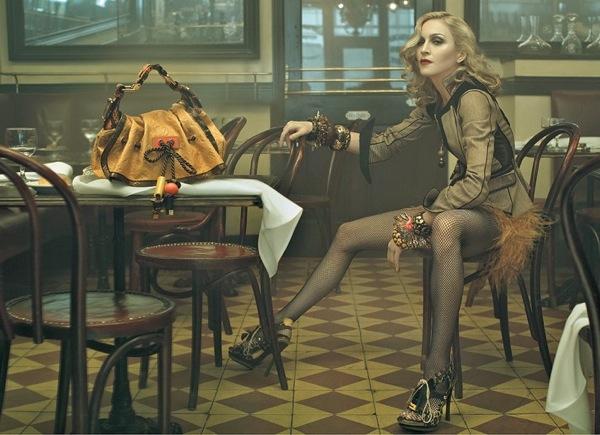 Three legends of world football: Pele, Maradona and Zinedine Zidane 2010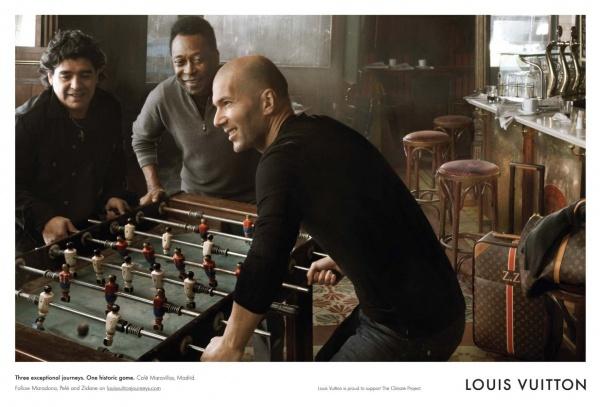 Bono and his wife in the African series of Louis Vuitton, 2010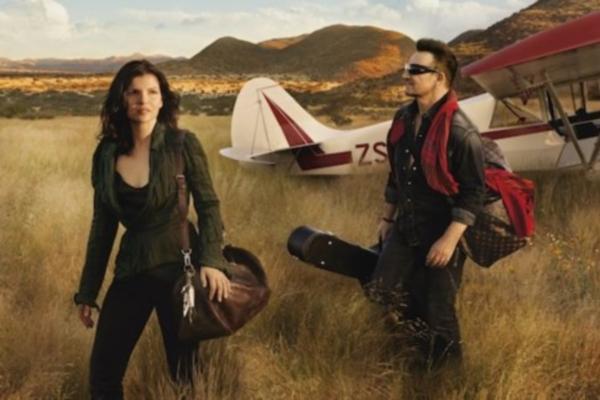 Supermodel Christy Turlington, Natalia Vodianova and Karen Elson, 2010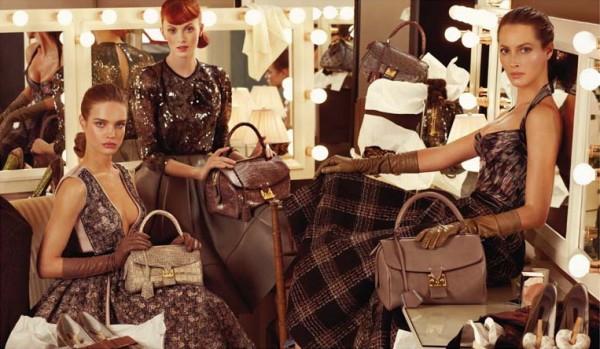 Louis Vuitton 2011: Angelina Jolie were shot in Cambodia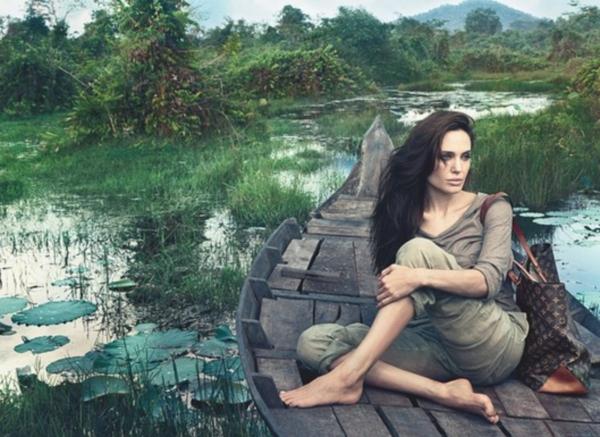 Legendary boxer Muhammad Ali and his grandson in a photo shoot Anne Leibovitz for Louis Vuitton, 2012