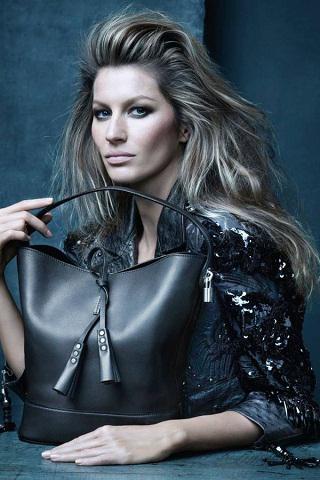 Campaign Louis Vuitton SS 2014 is important for several reasons. First of all, it signals that the designer Marc Jacobs finally says goodbye to the luxury fashion house, and these photos he honors leading ladies fashion business, which inspired him. Photoshoot collection of luxury handbags is retiring maestro.
Tote bag does not always help, if the goods which is necessary to bear too great. Here you will find hiring movers in Ufa, which quickly and easily outsource anything and anywhere.
Promotional photos taken by Steven Meisel fashion photographer, portrayed a number of characteristic, strong and stylish women, as well as handbags Louis Vuitton. Catherine Deneuve, Sofia Coppola, Gisele Bundchen, Fan Bingbing, Caroline de Maigret and Edie Campbell submit their gorgeous faces to capture action, organizovnnogo famous designers.
Many of these influential ladies were involved in work with the brand in the past: Deneuve and Bundchen already appeared in commercials during the celebration of the 16th anniversary of the success of the brand Marc Jacobs, and Coppola has even developed a bag for the brand Louis Vuitton in 2009.
Jacobs left behind quite a legacy, and his successor, Nicolas Ghesquière, it will be difficult to surpass the eminent maestro. The final touch Marc Jacobs and is a celebration iconic women.
How do you like this campaign of Louis Vuitton Marc Jacobs?