Surely, I, like many other women, I dream of a very large walk-in closet in which to put all the clothes, shoes, bags and accessories, which I like. I am very clear that it will be a very large department for shoes and handbags. While I do not have such a large walk-in closet, or even more so many things. But, oddly enough, I have my imaginary closet, that every day I fill my favorite things. Including bags. Bags - is generally a separate conversation. I have a firm belief that women should have no more than five bags (if the woman is not Victoria Beckham, of course). However, at times, so difficult to understand that you really like one of these things range that now offered shoppers ... I thought long and made a list of 10 of the best designer handbags, who met me lately.
1. Faithful De-Manta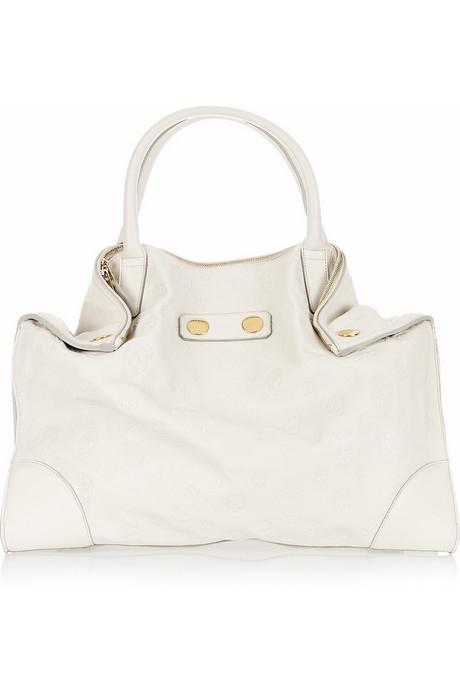 Brand: Alexander McQueen
Price: 1150 $
One of the most interesting varieties of classic bags. I think that something like this (well, if finances allow, it is this bag) should be at any fashionista. It is universal. Suitable for both the day and for the evening. Beautifully and originally composed and very roomy.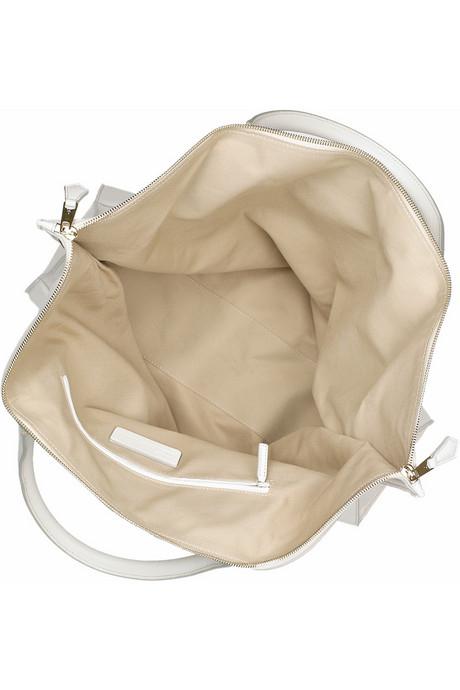 As a bonus - broken outline of the skull.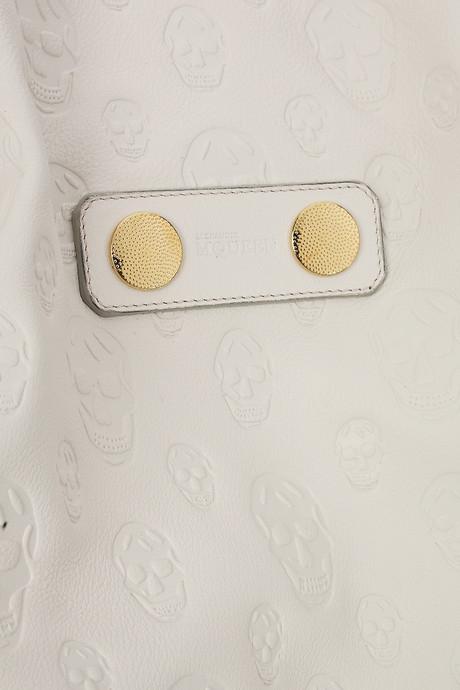 Better than this roomy bag can only be clutches from the same collection.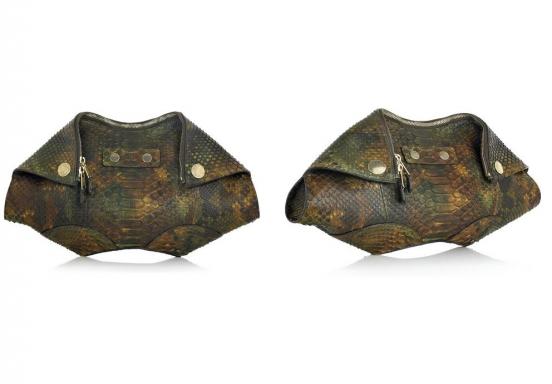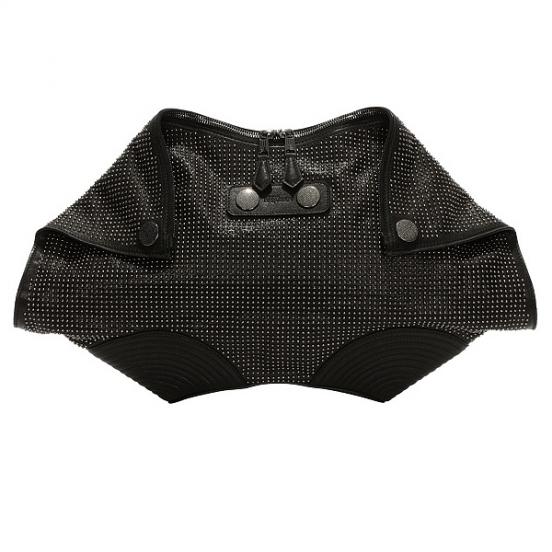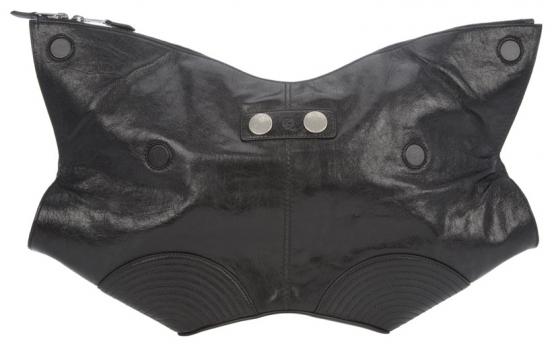 2. Alexa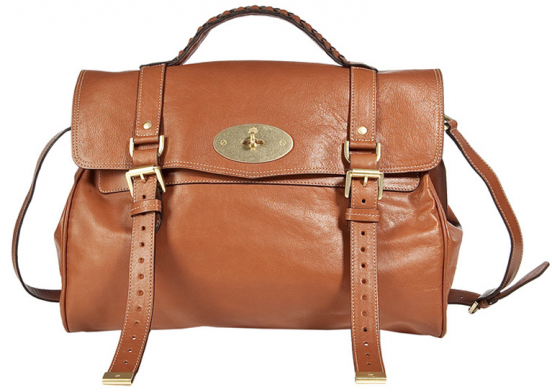 Brand: Mullberry
Price: 1250 $
Oh, what a beautiful satchel! I like this bag for a long time. Stylish and pretty bold choice. Few of the women able to buy a bag courageous in spite of a keen desire to buy something nice and familiar. But it's worth it.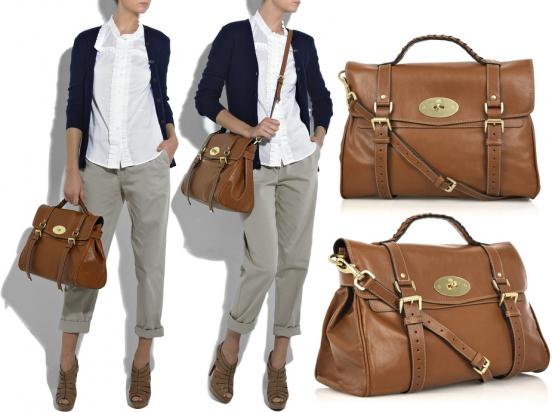 By the way, the creation of designer handbags inspired Mullberry Alexa Chung, who always wore a men with briefcases.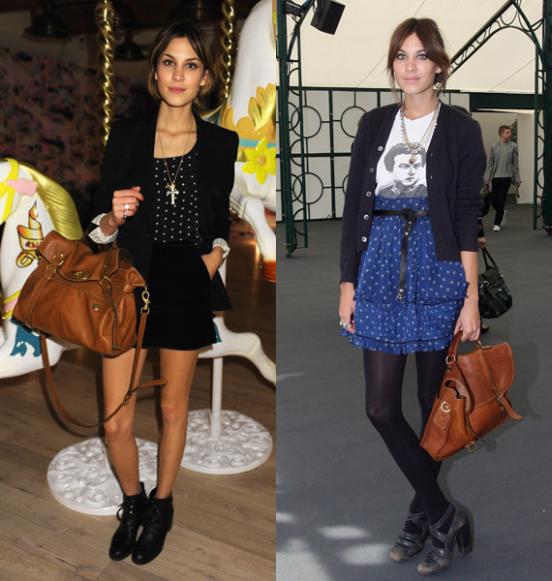 3. Miss Rope Capra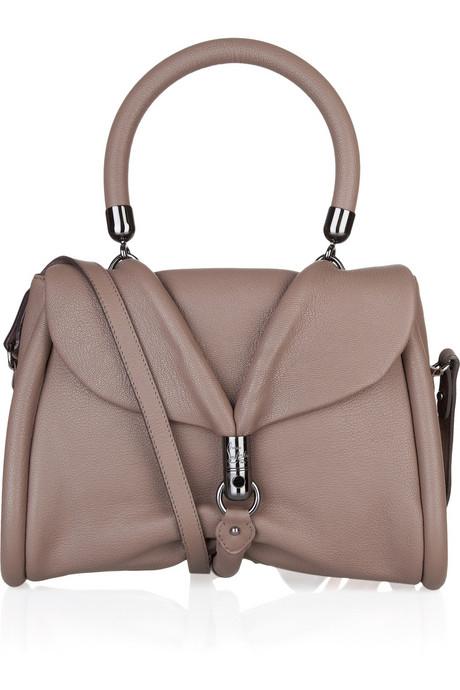 Brand: Christian Louboutin
Price: 1500 $
This is generally the ideal bag. I like it even more than shoes, Louboutin red sole with. Designer does not change his style and in the case of the manufacture of hand luggage. Inner bag made tone in tone with the soles of shoes famous.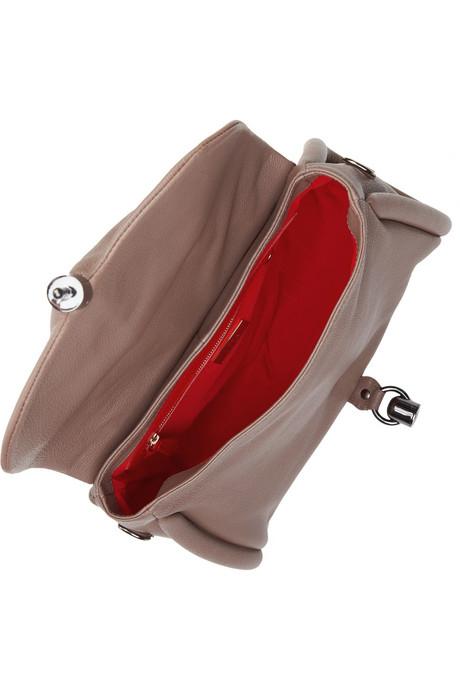 4. Python Messenger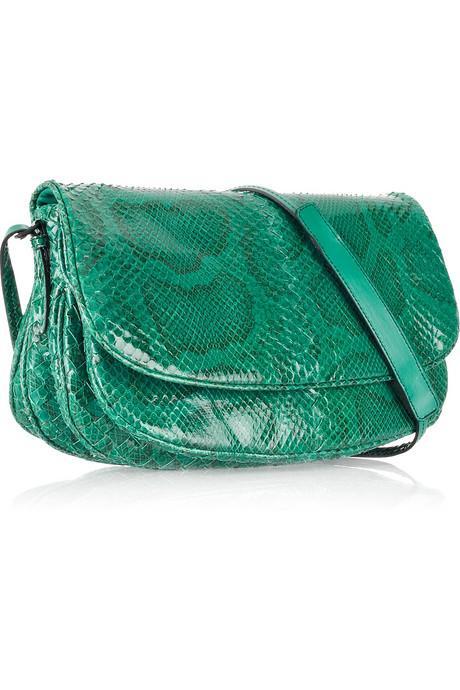 Brand: Bottega Veneta
Price: 4500 $
Messengers - is everything. At least one should be any girl. This I like bright emerald hue and shape. I think this bag is excellent dilute the total black look and will be a very nice accent.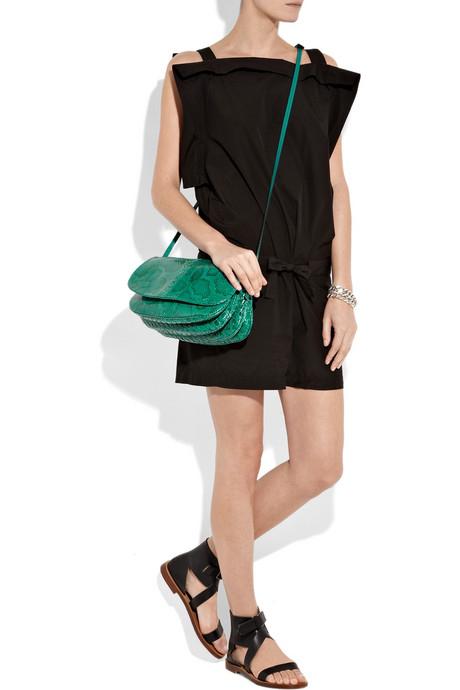 5. Rosabel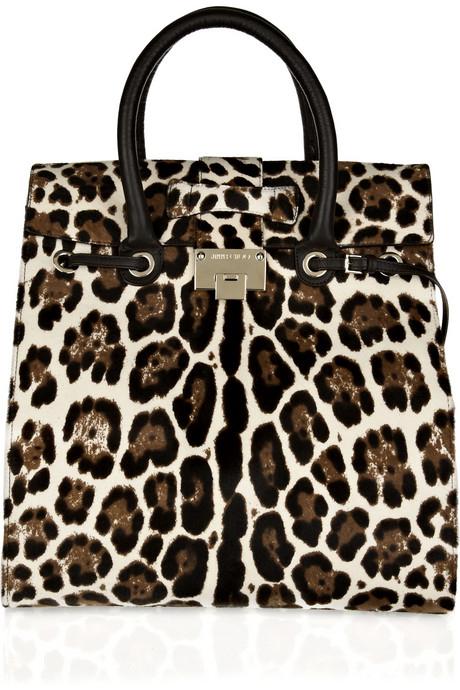 Brand: Jimmy Choo
Price: 3100 $
I really like the bags of similar shape, but I never thought that I will like bag with animal print. In general, if I chose a leopard bag, then surely it is this. What impresses me in it, so it is practical: it would fit and work, and a walk, and shopitsya with friends, travel and ... well, anywhere.
6. Hillier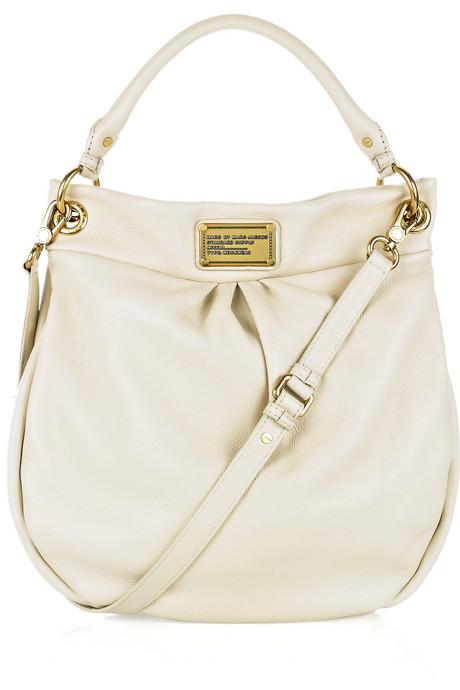 Brand: Marc Jacobs
Price: from 300 €
This is not just a bag, I dream about, is one of the must-have items on my list. Classical and very simple. Therein lies its charm for many years. Well, of course, more affordable price stirs the desire to possess her.
Home snag - in a choice of colors. I like them all.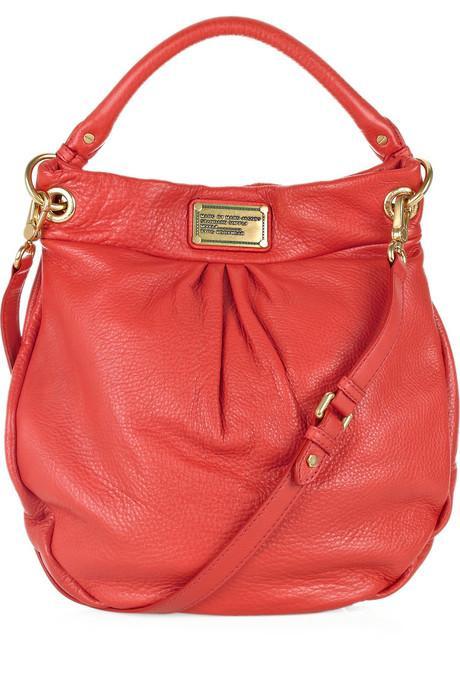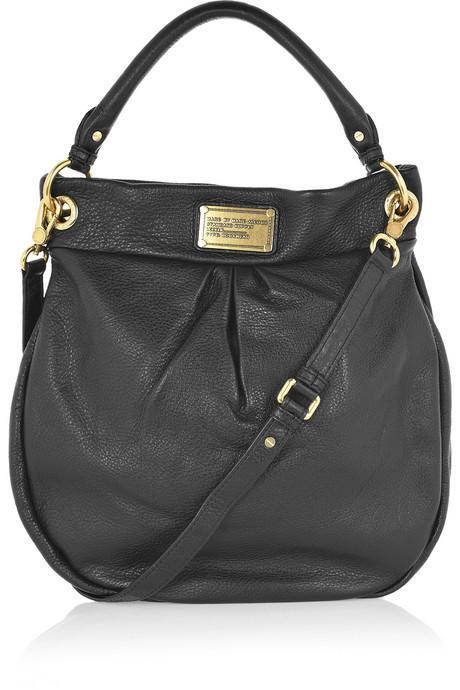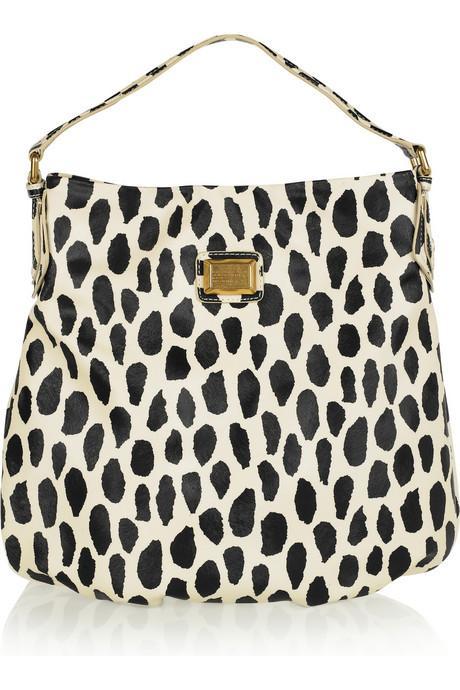 7. Eco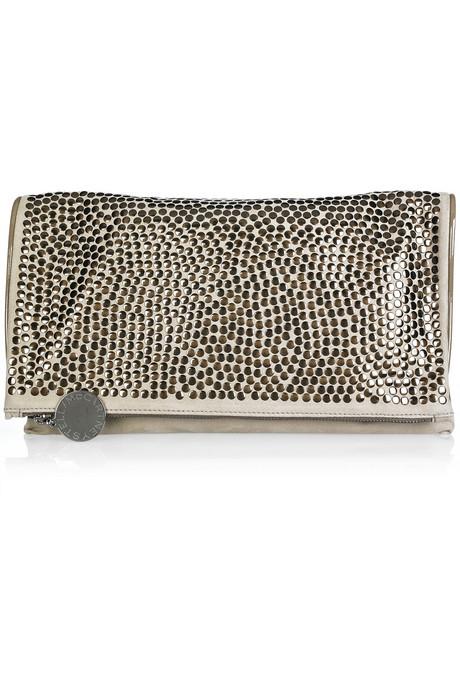 Brand: Stella McCartney
Price :?
I like the clutch from Stella McCartney. This purchase can kill two birds with one stone. Firstly, please yourself a beauty. Second, the cause minimum damage the planet. Clutch of artificial suede.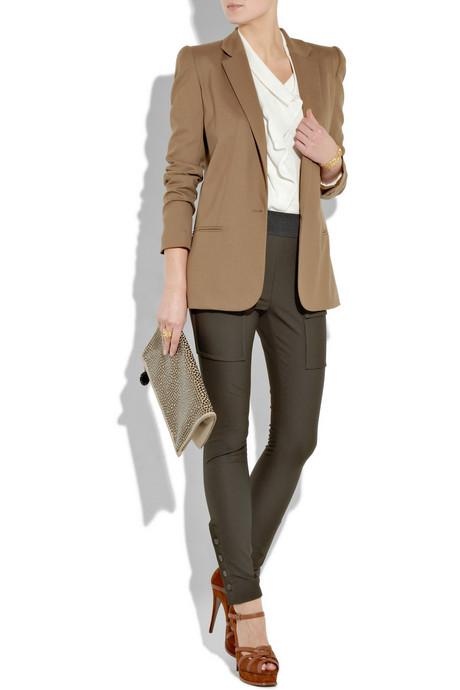 8. Happy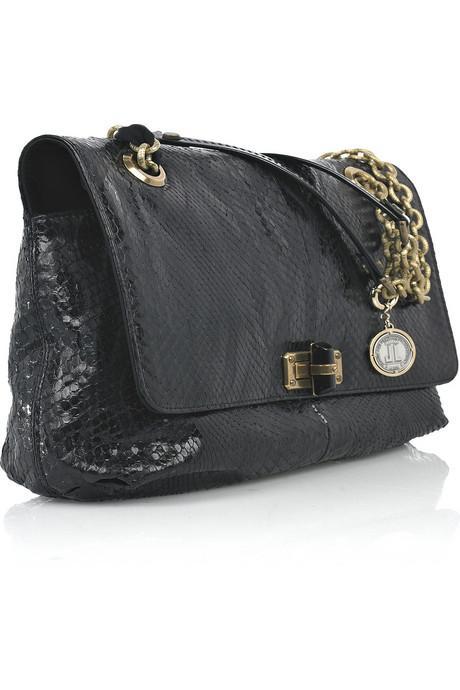 Brand: Lanvin
Price: 3600 $
Very elegant handbag, by which it would be difficult to pass. I'm fascinated by it a long time. No wonder she has such a name. She obviously brings happiness.
9. Leather bag on a long strap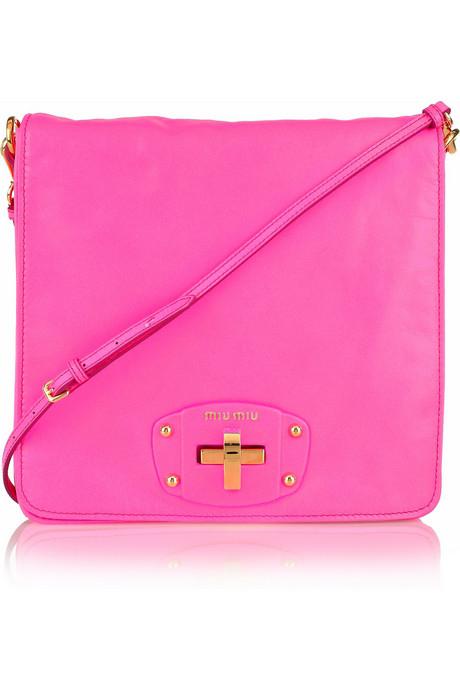 Brand: Miu Miu
Price: 1000 $
Bright handbag, which will dilute any dull look. Something like this must in any wardrobe. Though certainly a bright shade will attract only the brave heart.
10. Runway To Green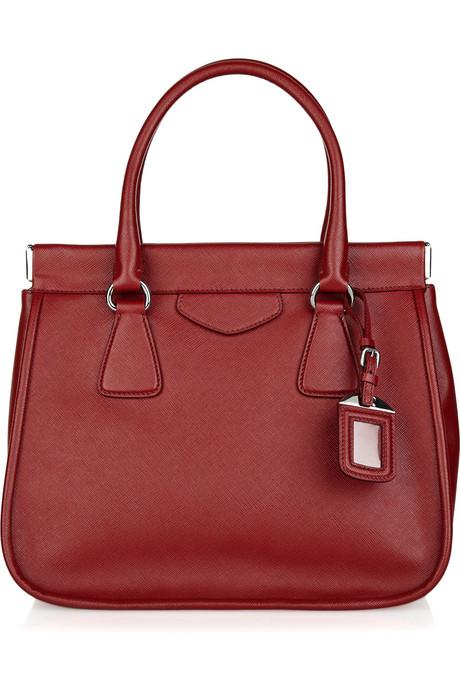 Brand: Prada
Price: 2600 $
Such a bag, in my opinion, very much alive fits in the business attire. Even more: it does not just fit, but also brings it to a new, more sophisticated level. Still, I think this bag is suitable for look'u in retro style.
Photo: allhandbagfashion.com, allwomenstalk.com