One of the fashion week in 2013, namely the Paris Fashion Week, is over. Take a look at the most impressive images presented guru of haute couture, which is difficult to imagine in everyday use, but which captured the imagination of critics and ordinary viewers

Alexander McQueen

Alexander McQueen brought to the catwalk models in the lush brocade dresses with crinoline and huge bulky sleeves that resembled a court fashion of Louis XIV
Pearl veil covering the whole face, at the same time evoke the infernal creatures from the works of Clive Barker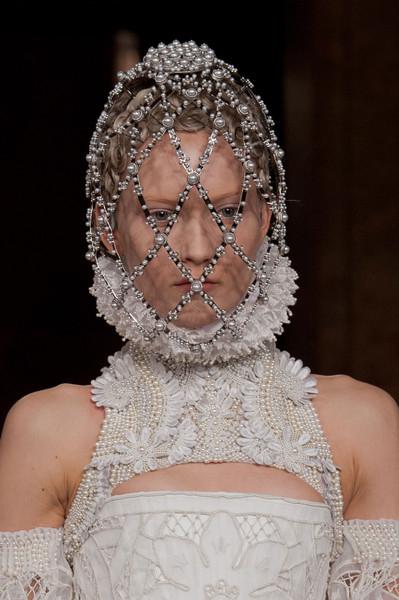 Pearl was littered with furniture and shoes, which clearly point to the source of inspiration of these luxury images - Renaissance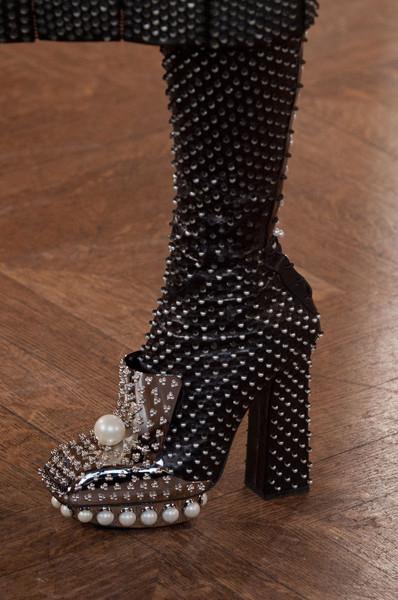 New from Alexander McQueen, which is unlikely to take root, but pleases the eye - gloves for some phalanxes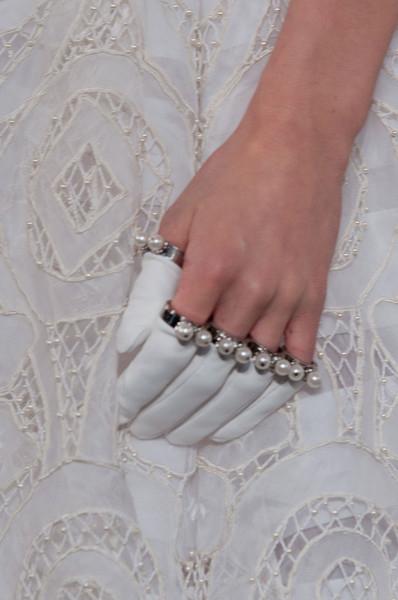 Chanel

Hat with earflaps - we have already passed, neon colors - too. And if you combine the two trends in one bottle?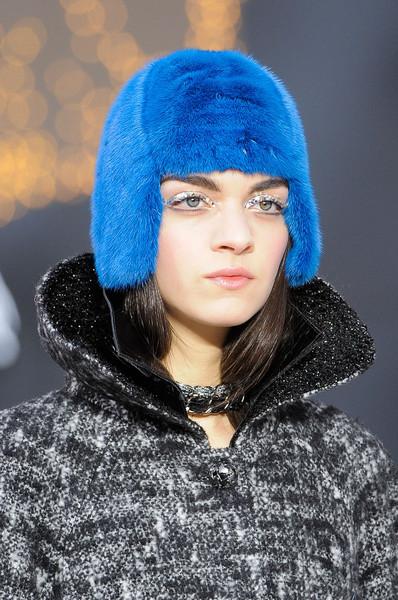 The variation of the bestselling Chanel, bags Boy and Jumbo - bag on a chain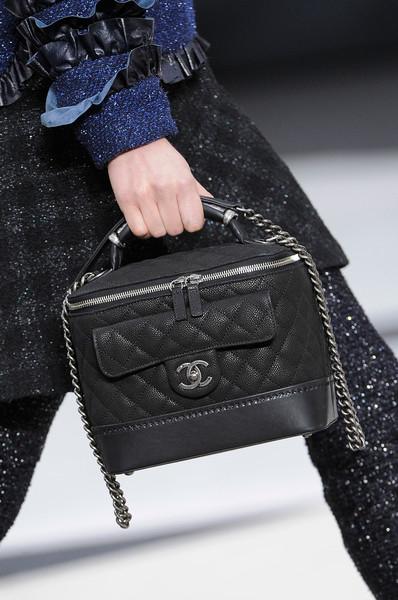 Psychedelic prints, is associated with the mesh, which is packed citrus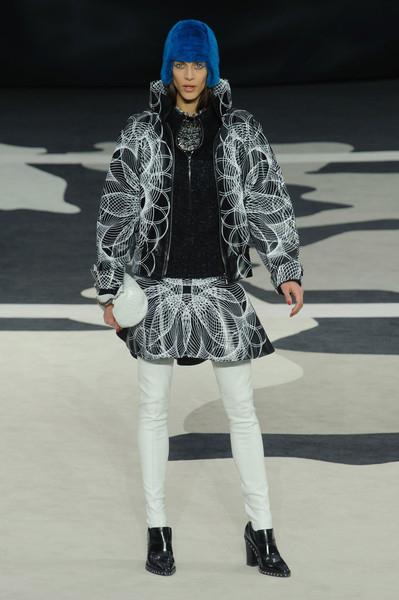 Comme des Garcons

This creation is clearly from the category of "art for art" - "earth" headdress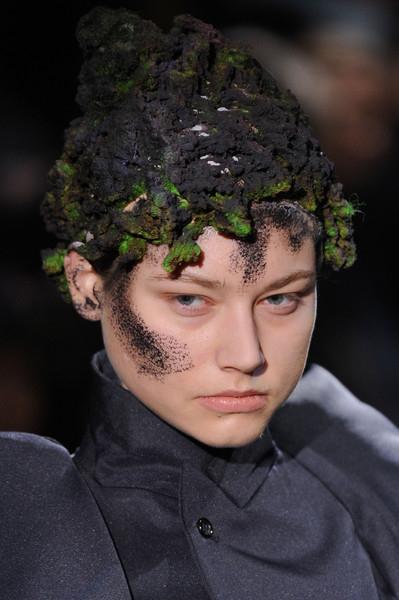 3D-phantasmagoria, embodied in the voluminous silhouettes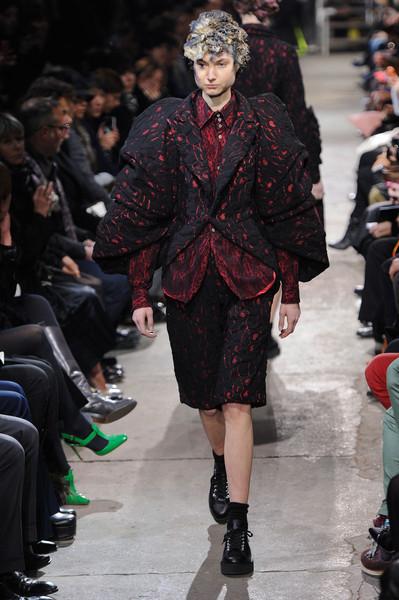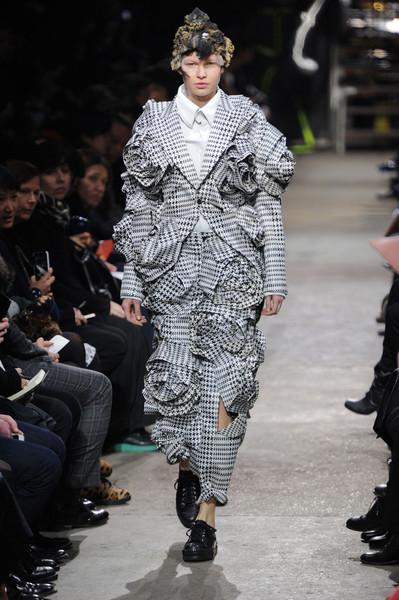 Model dressed in a flowery meadow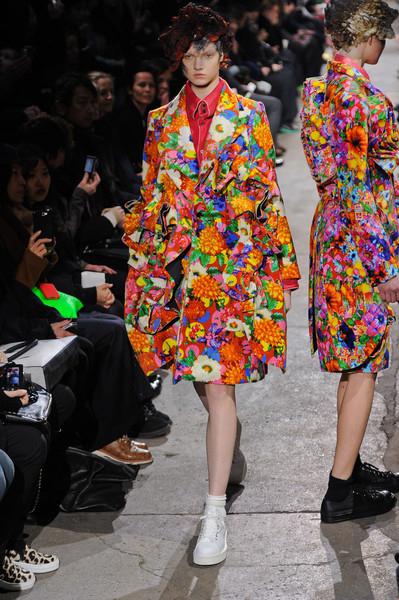 Givenchy

Maxi skirt from a completely transparent material. This can be seen in the past from other designers, but in this case, the skirt is available as a completely independent subject of the image, and even in combination with a thick sweater knitted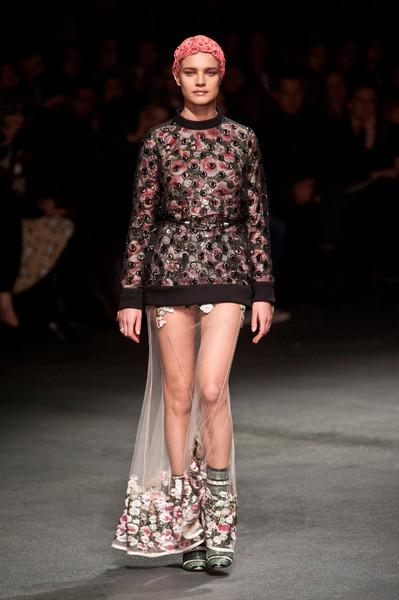 I believe that the mass market already hard copies this print - Bambi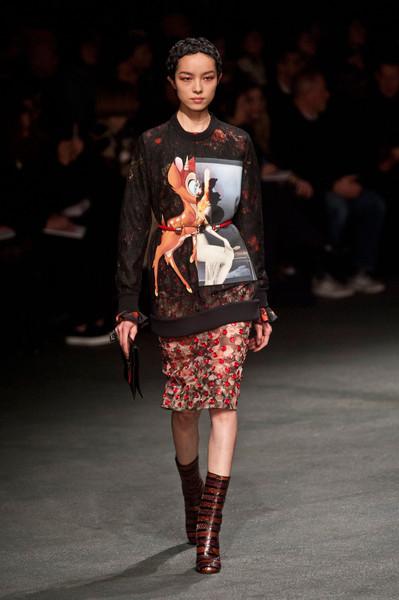 Shoes, an idea which threw the Mad Hatter

Yohji Yamamoto

There is no need to remove gloves to show a manicure!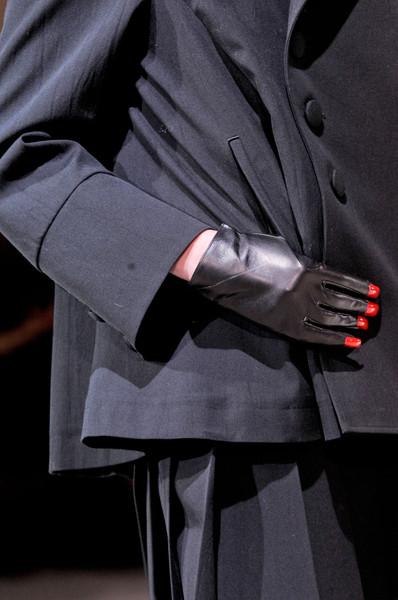 Kapri- «umbrellas»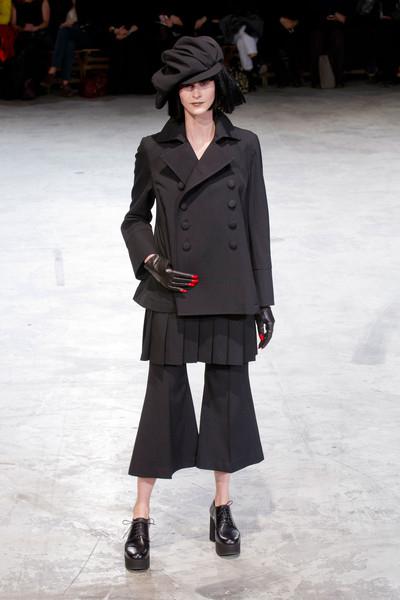 And a little more unusual things seen at Paris Fashion Week

Fashionistas have tried different types of things on one shoulder and sweaters and T-shirts and dresses, and tunics. Jacket over one shoulder like did not exist. Haider Ackermann corrected this error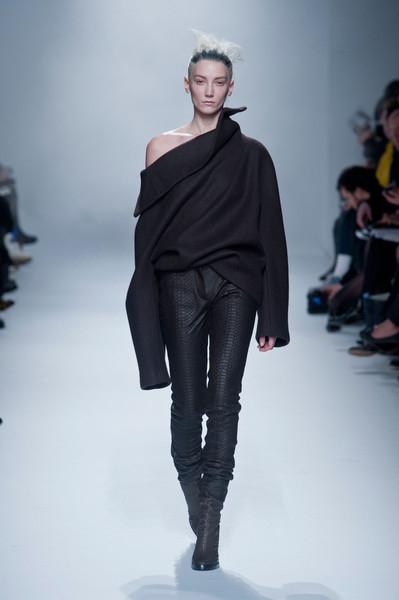 Jean-Paul Gaultier presented things decorated with tears, as if attacked by a pack of models on the evil and hungry dogs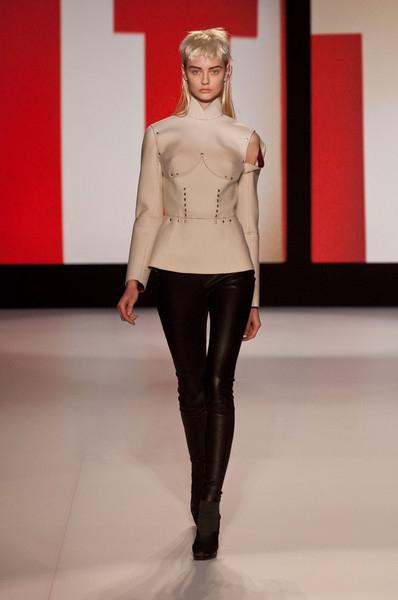 Coat with a fox - is not only a coat with fox collar, but also such an option. Jean Charles de Castelbajac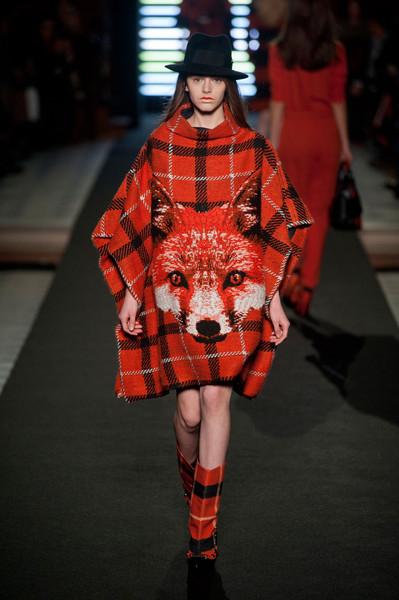 Print "tarakashki" from Lanvin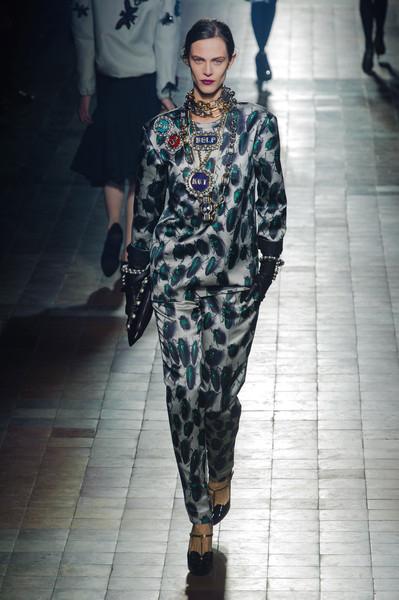 Points (or very distant descendants) by Manish Arora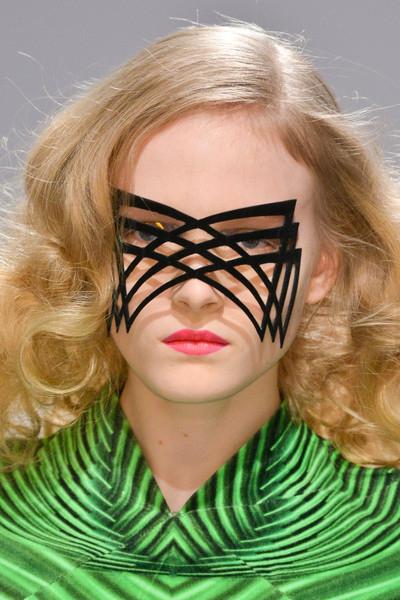 Miu Miu have put his models in colorful boots funky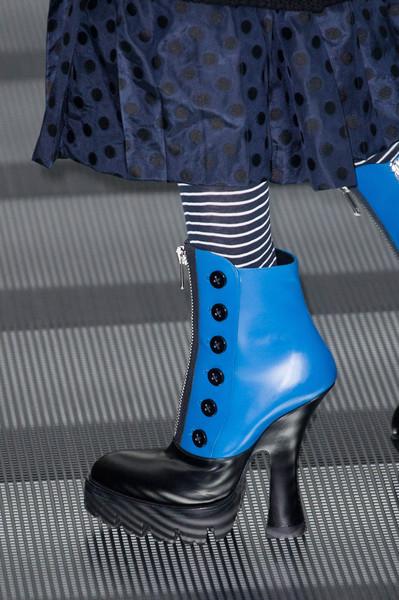 And Stella McCartney offers all the ladies put on one's shoes in rubber botinki- "jackboots»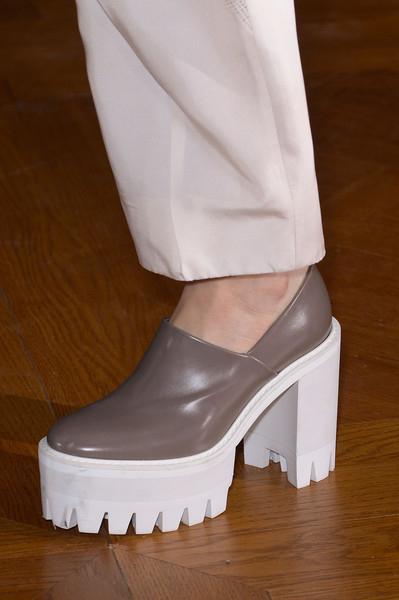 Leather skirt with buckles along the entire length of the Saint Laurent. Apparently, one of the design team recently visited a sex shop ...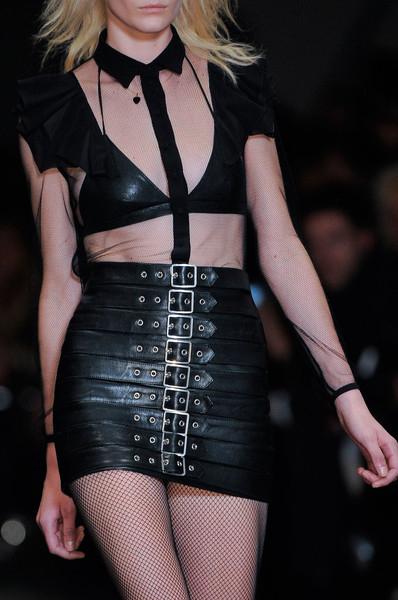 Another variation of the collar, as an independent accessory. The fashion house Valentino immediately sew it together with the shoulders