Continuing the theme of the cruise, we will talk about other iconic shows of the French house Chanel, headed by its constant creative director, Karl Lagerfeld inimitable.
Street whoopee - Saint-Tropez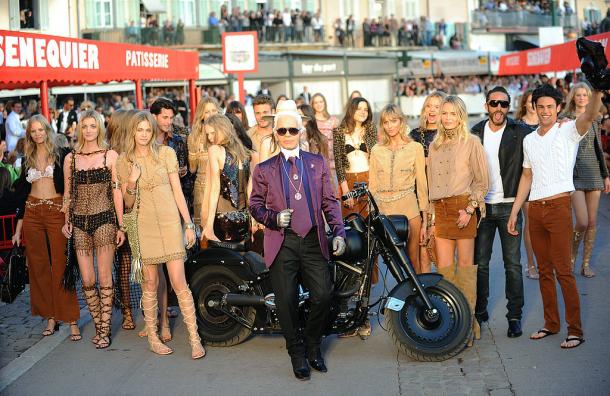 Final show Chanel Cruise 2011
On a busy street bohemian seaside resort of Saint-Tropez, a fashion show of Chanel Cruise collection for spring-summer 2011. None of the performance has not been brilliant - Georgia May Jagger and Sebastian Zhondo effectively appeared in luxury bike.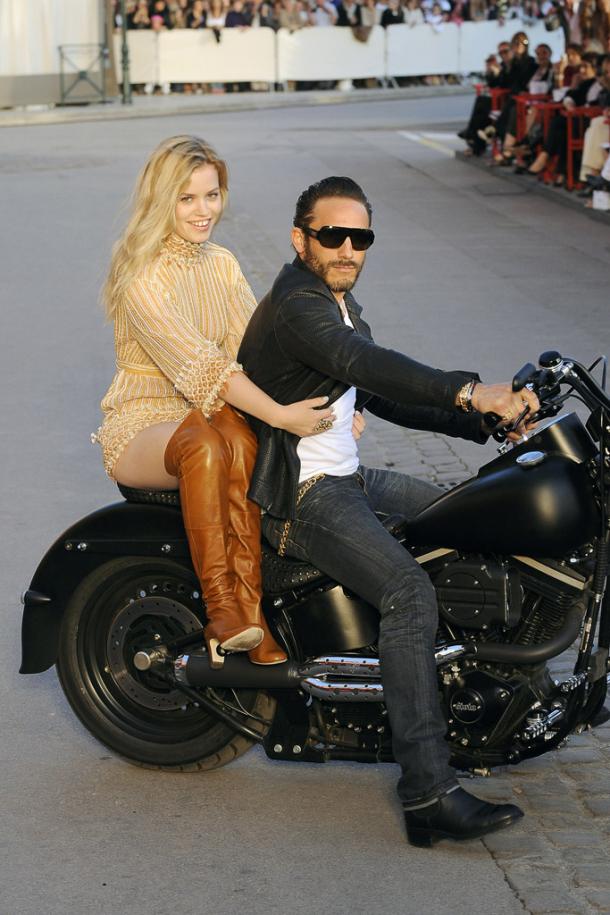 Chanel Cruise 2011
The show opened Lagerfeld's favorite - the model Natasha Poly.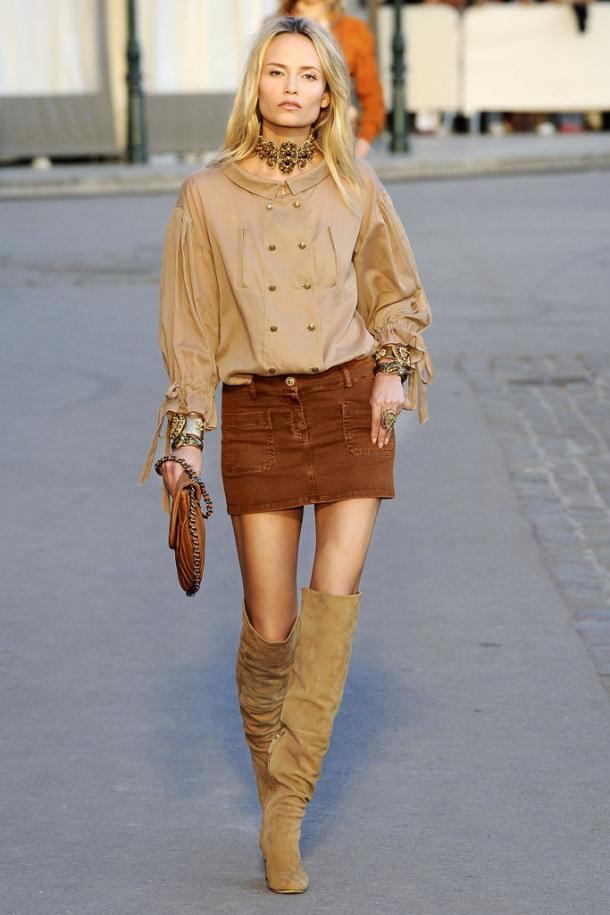 Chanel Cruise 2011
The abundance of light translucent fabrics, suede noble shades of sand, nyudovy makeup and barefoot models, descended directly from the stern of a yacht moored nearby - so memorable show famous guests, among whom was seen Diane Kruger.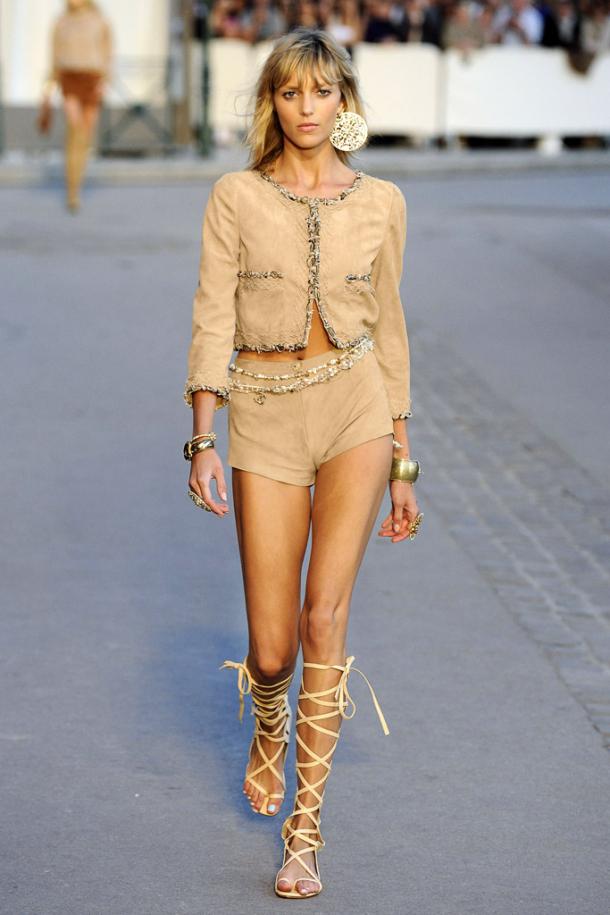 Chanel Cruise 2011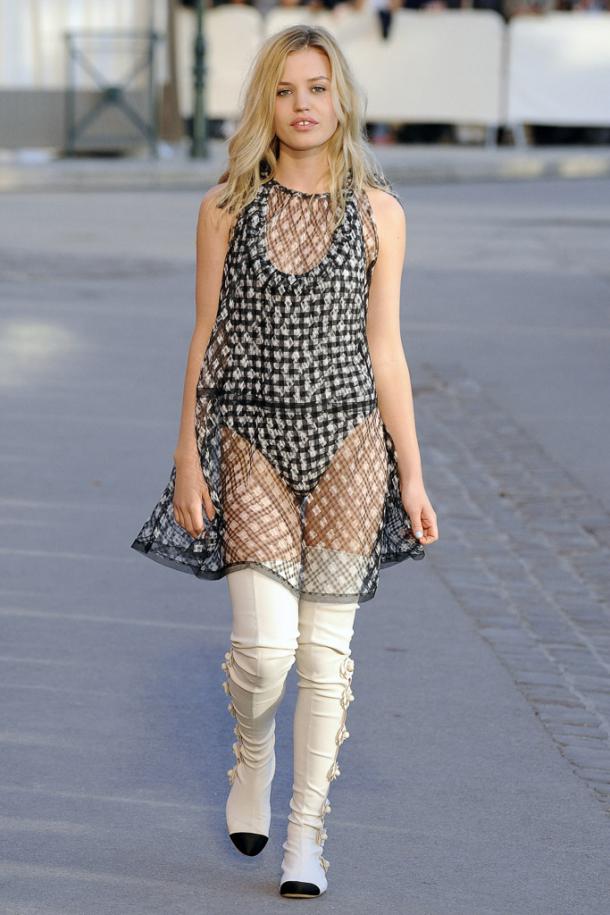 Chanel Cruise 2011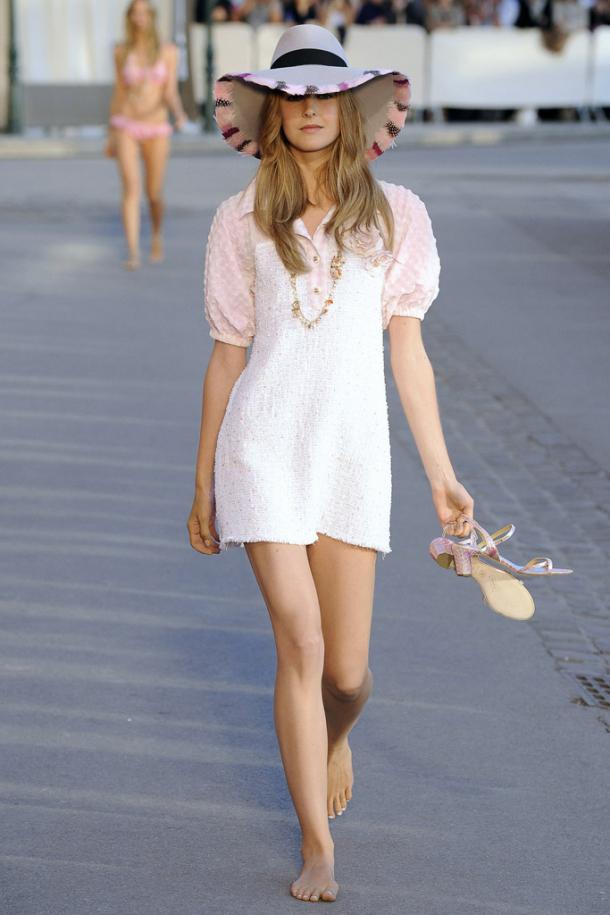 Chanel Cruise 2011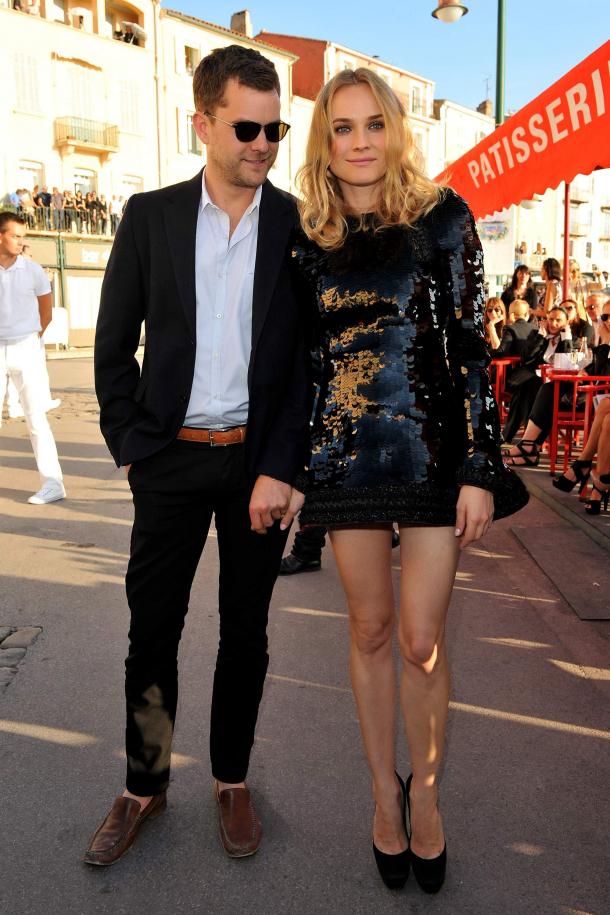 Diane Kruger with a companion on the show Chanel Cruise 2011
Pearl of the Côte d'Azur - Antibes
The small resort town in the heart of a luxury French Riviera - Antibes. Helipads, luxury hotels and villas multimillion celebrities who do not mind to stay here on the eve of a glamorous movie sources at the Palais des Festivals on the Croisette in Cannes nearby.
Elegant dresses in pastel colors and summer leather jackboots - so memorable cruise collection show.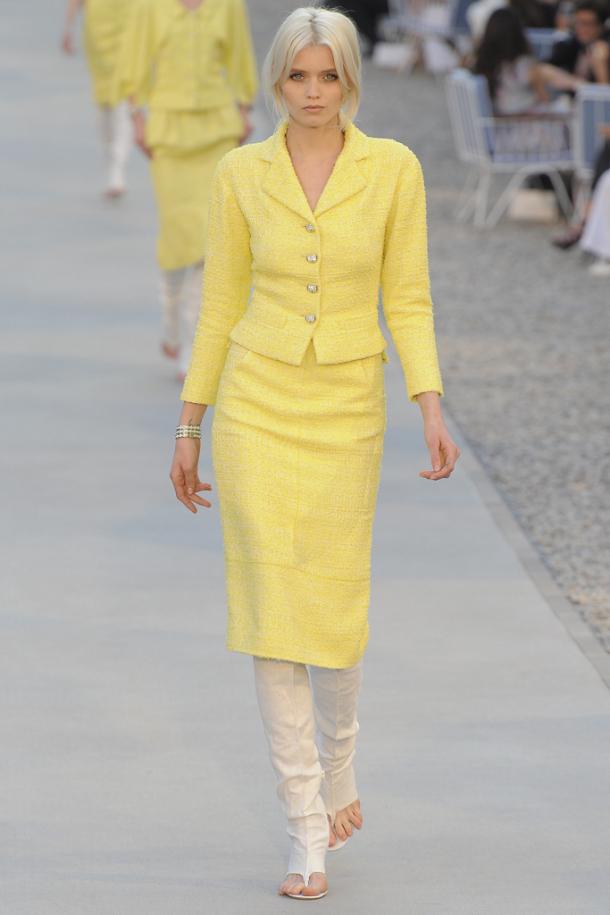 Chanel Cruise 2012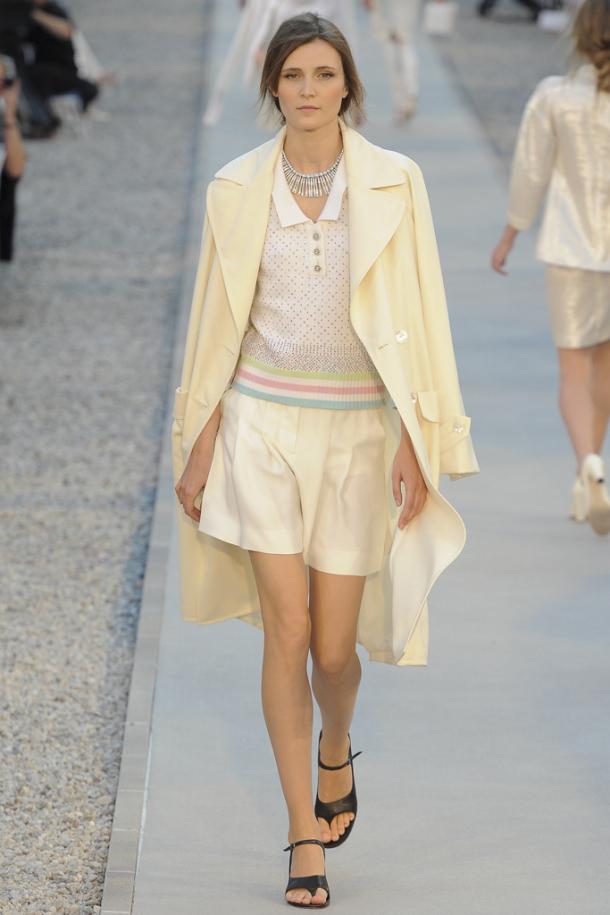 Chanel Cruise 2012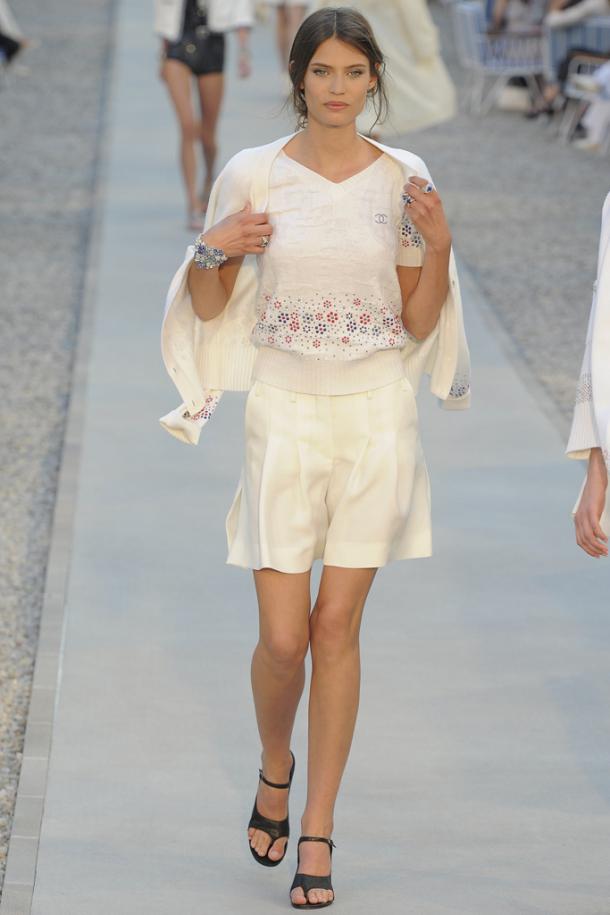 Chanel Cruise 2012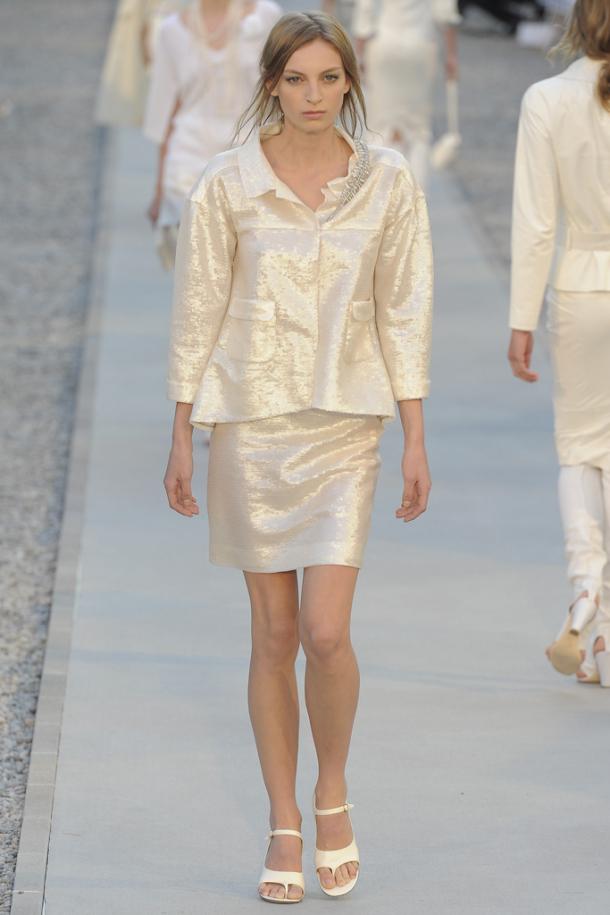 Chanel Cruise 2012
In the shadow of Versailles - Paris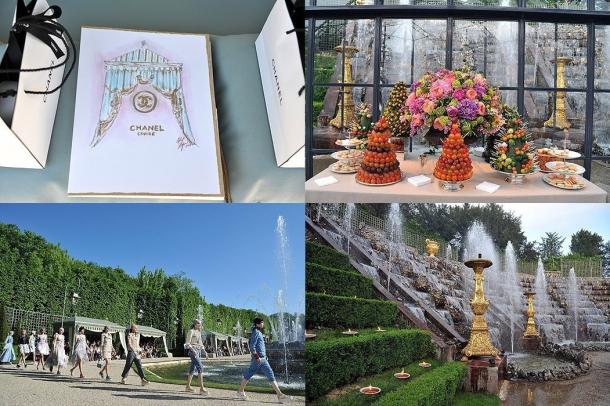 Homecoming cruise collection can be called the house Chanel, presented in May 2012 in a luxurious garden in the suburbs of Paris. True friends of the brand, including well-known actress and model, strolling languidly in the shade of fragrant greenery of May, and then treating fruit and pastries.
It is difficult to think of a better place to show Chanel, than Versailles! - Vanessa Paradis said in anticipation of the defile.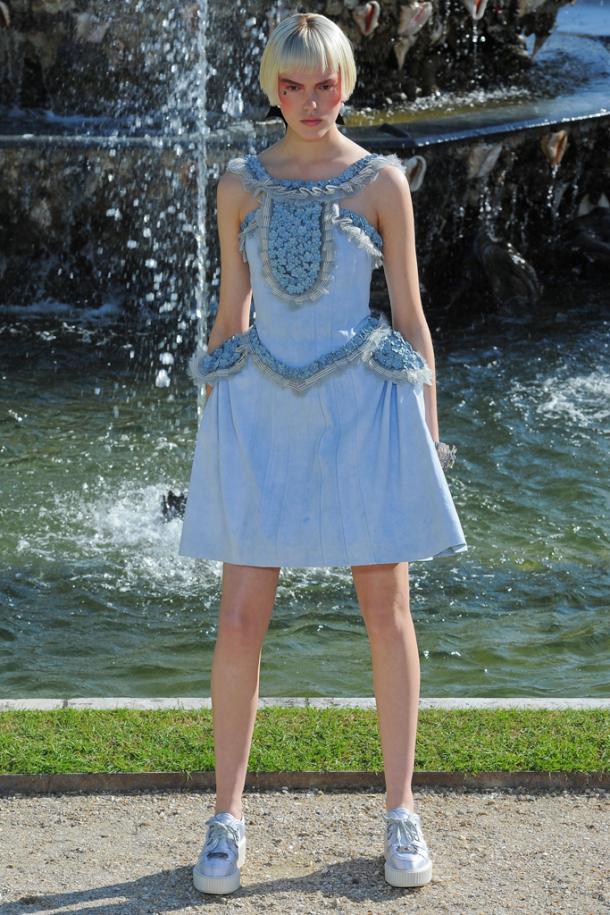 Chanel Cruise 2013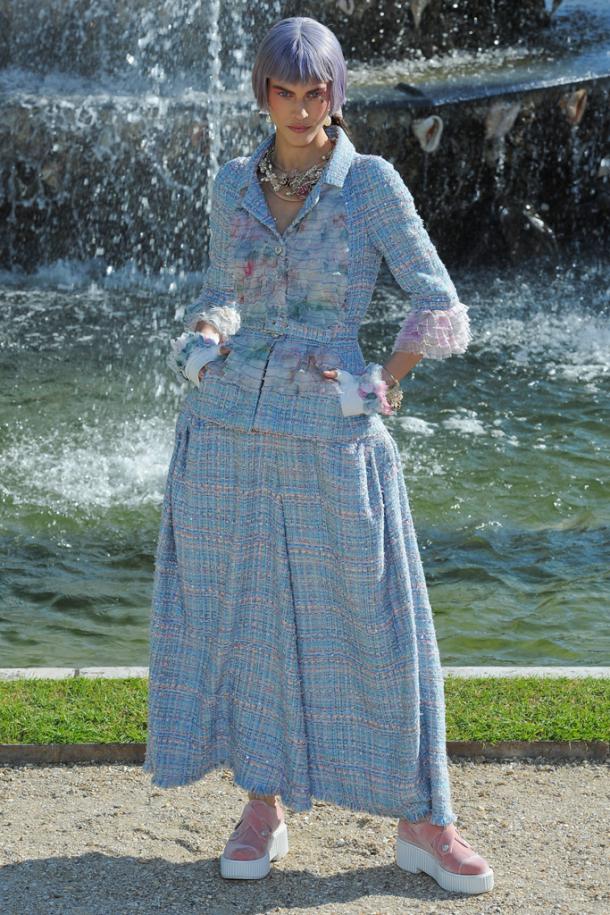 Chanel Cruise 2013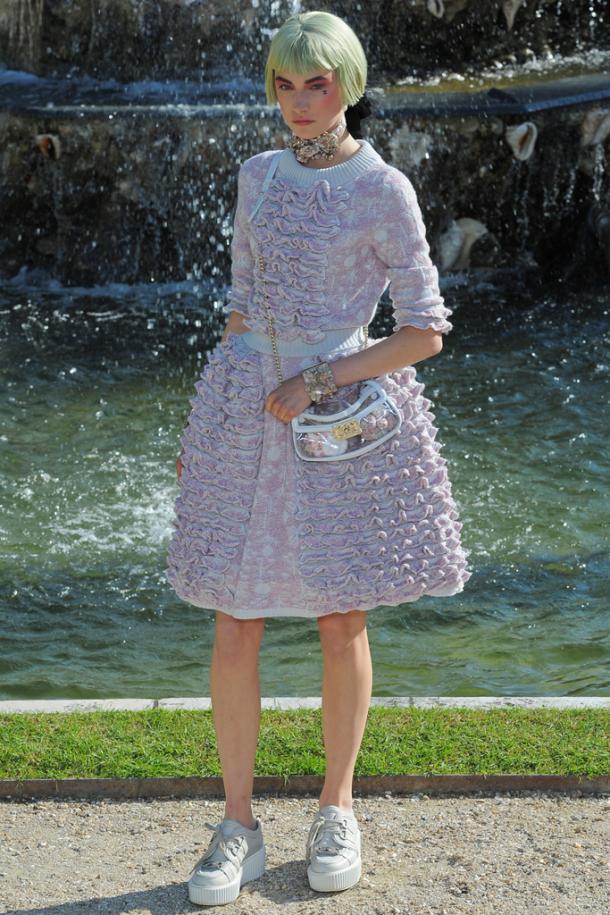 Chanel Cruise 2013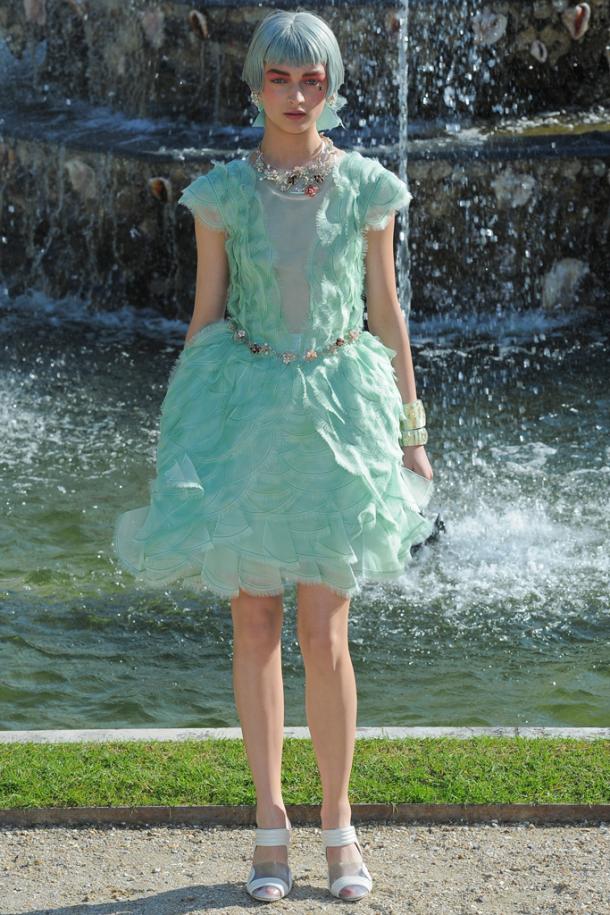 Chanel Cruise 2013
Just a couple of hours, and invited the model could make a fascinating journey for a few centuries ago. Complex images, bold mix of rococo, punk and sports chic - this is the secret of success Lagerfeld. Image of a modern Marie Antoinette in the interpretation of a gray-haired German success! Even France has contributed to the cloudless sky!
Witness the new batch of masterpieces from famous fashion Kaiser came fashionista: Tilda Swinton, and Vanessa Paradis.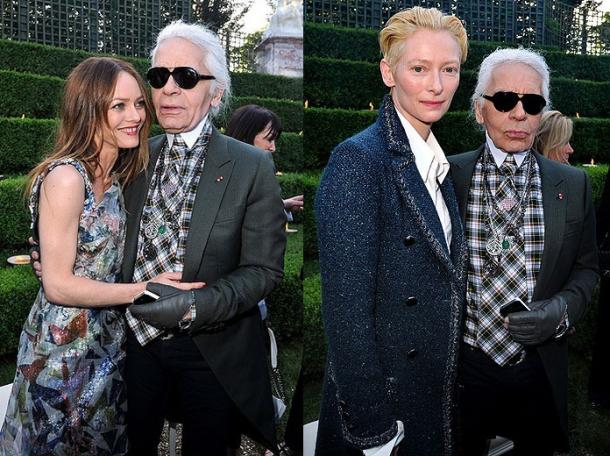 Guests show Chanel Cruise 2013 Vanessa Paradis and Tilda Swinton
French Riviera in the heart of Asia - Singapore
French fashion has expanded its border expansion by moving into the heart of Eastern Switzerland in Southeast Asia, a dynamic modern metropolis, Singapore. Defile held in two stages - first to the press, the other for dear guests and fans of the great Karl Lagerfeld. The show opens with a film to mark the centennial of Chanel, with Keira Knightley and removed by Kaiser.
The collection felt notes of retro chic wardrobe, which can be an excellent base, will never lose its relevance. Fresh breath began to rock motifs. Lagerfeld has remained faithful to the traditional home colors - black and white, but shades of pastels and diluted blue.
There is in this collection and some East - said in an interview with the fashion meter.
As expected, the collection was taken to "Hooray!»!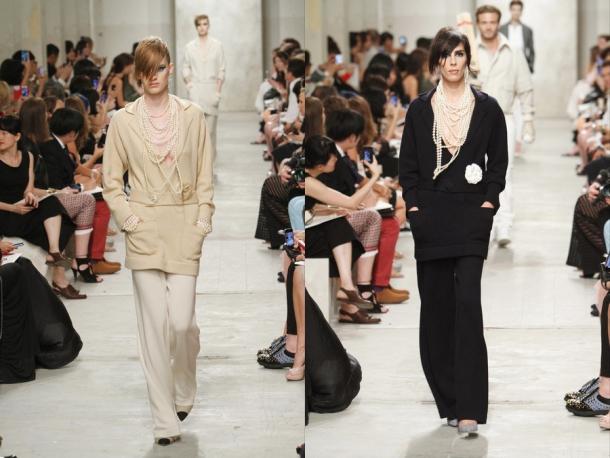 Chanel Cruise 2014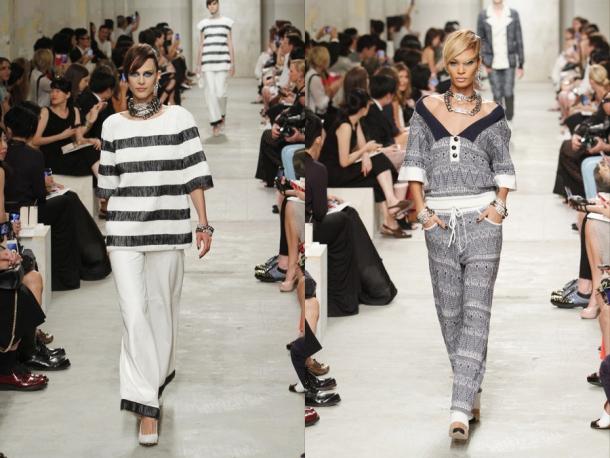 Chanel Cruise 2014
The next point on the map the fashion house Chanel is designated city skyline - sunny and hot Dubai, where he will be presented a collection Cruise 2015.