March became rich on non-formulaic, spectacular capsule collections by famous designers and brands. A new look at sports clothes from the tandem Stella McCartney and Adidas, oriental glamor and luxury of H & M, paintings of artist Rene Magritte ... All this and not only presented the original mini-collection this spring. Admire?
Surrealism in the capsule collection Opening Ceremony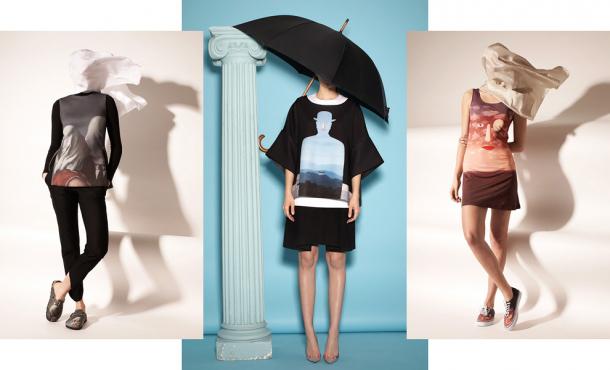 This spring the world Opening Ceremony presented a collection inspired by surrealist paintings of Rene Margitta. In this unusual, extravagant art collection includes dresses, bombers, skirts, shirts, pants ... all richly decorated with 12 paintings by famous Belgian artist. In addition to clothing as well it is planned to cooperate with the three well-known footwear brands - Manolo Blahnik, Vans and Birkenstock.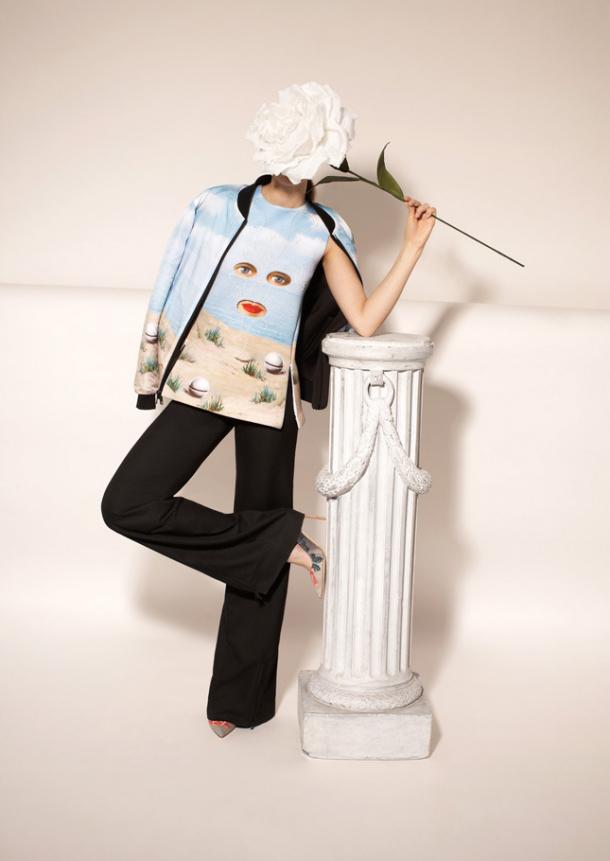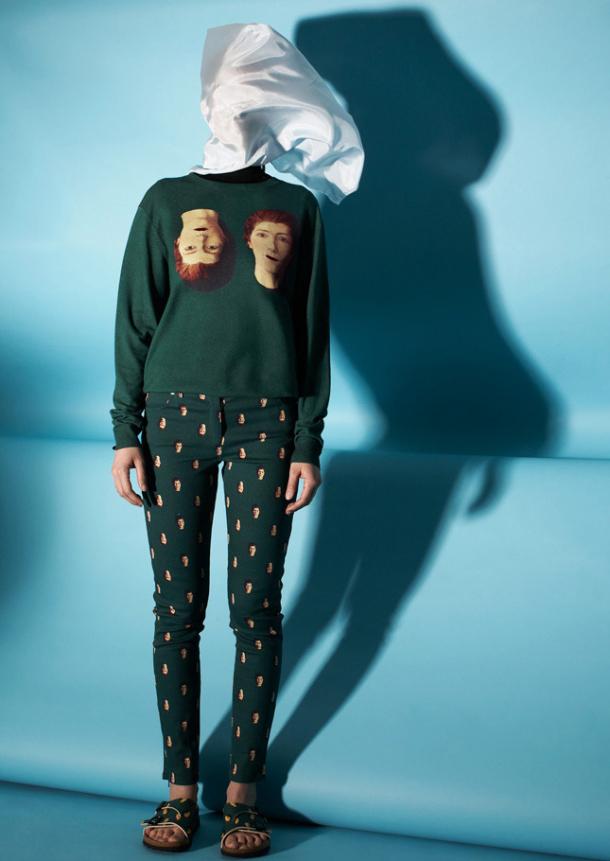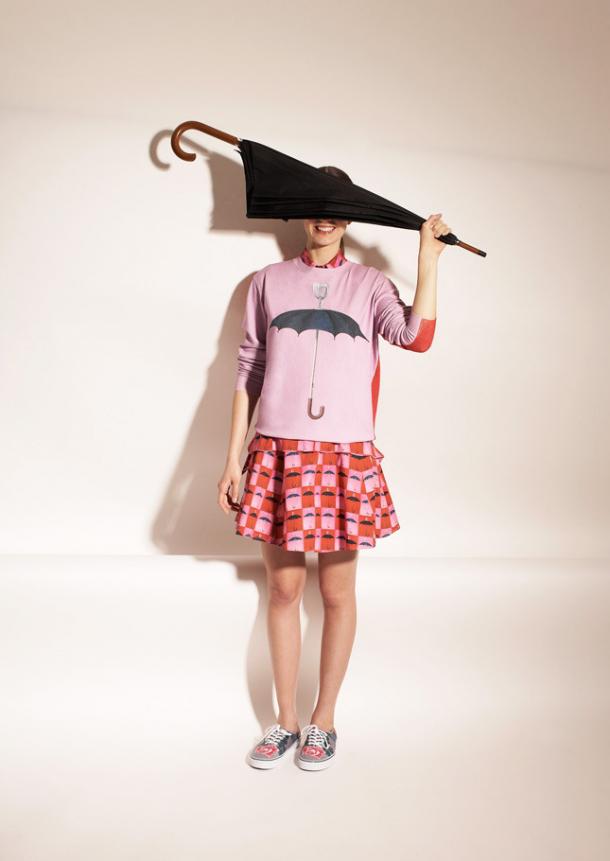 This collection will be available in May, and is now actively taking pre-orders on the official site. This chic, but unfortunately inaccessible collection has produced a peculiar sensation in the fashion world. And even after the death of the artist Rene Margitta has passed about 50 years, his works are still relevant and inspire many members on the work of art.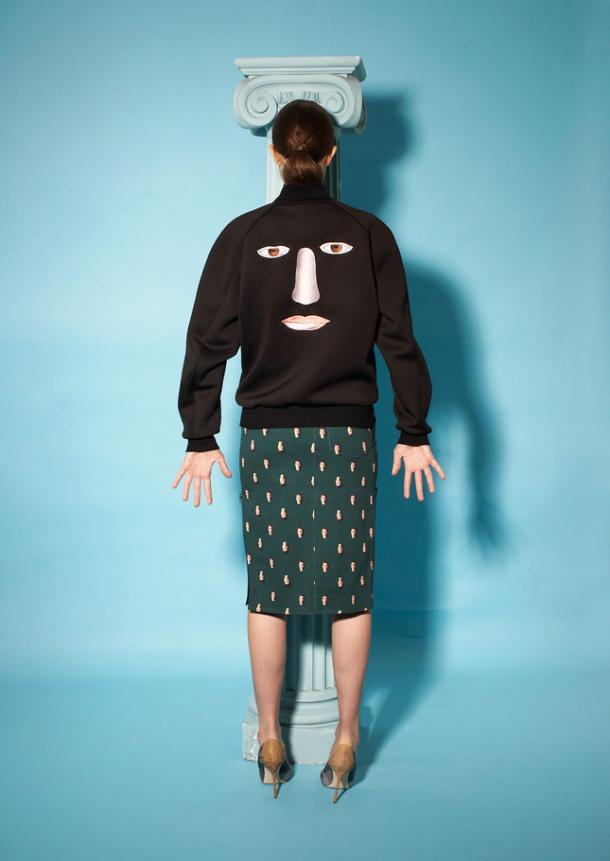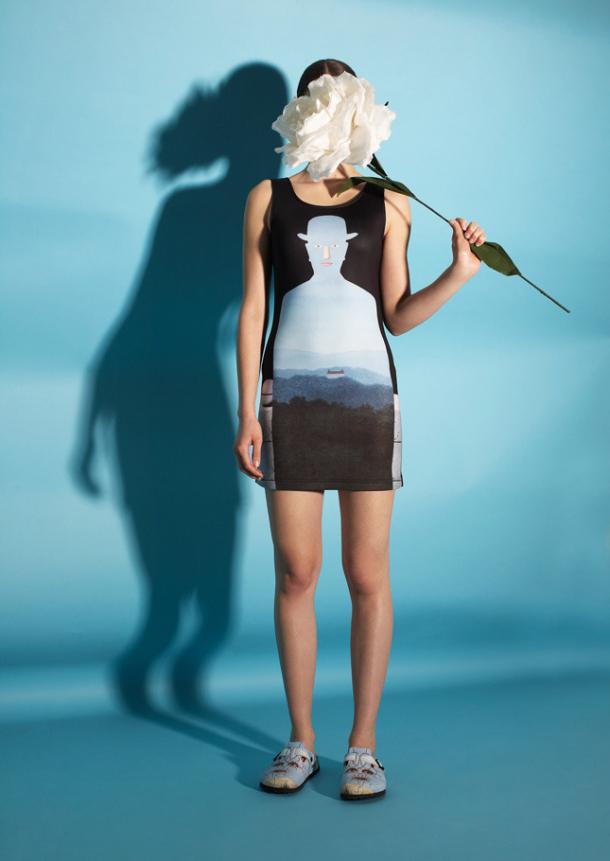 This collection presents the most famous works of the artist: on dresses and bombers "Scheherazade" to svitshotah "Vacation" and "Hegel's Vacation", "Heart Strike" decorated classic feminine pumps.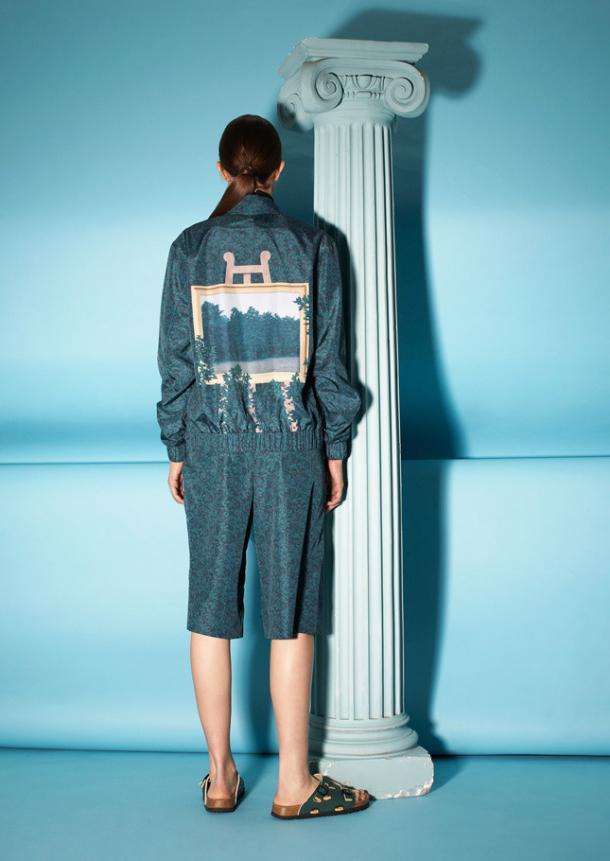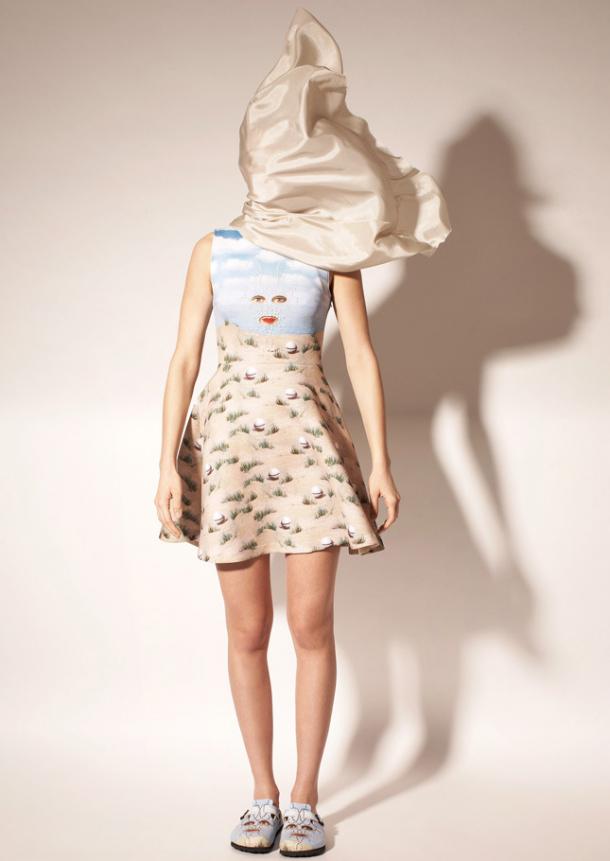 Abstract by Acne Studios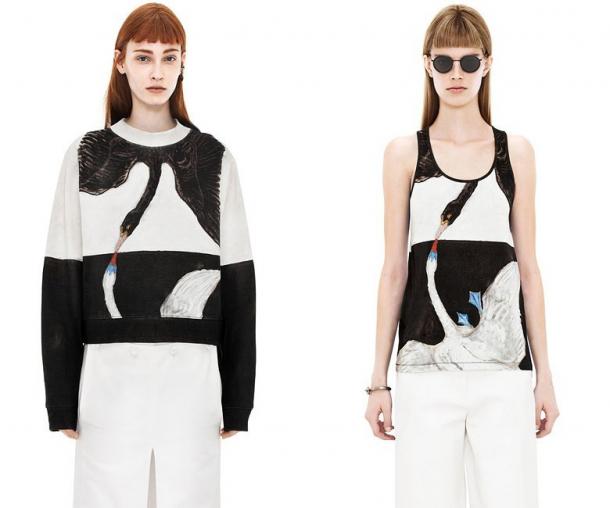 Continuing the theme of contemporary art - this capsule collection Acne Studios, inspired by the work of Hilma af Klint. All the outfits are dedicated Swedish artist who is considered one of the ancestor of abstract painting.
Works from famous artist is very colorful, bright and in a special spring. Her paintings look very harmoniously on t-shirts, svitshotah, canvas bags and scarves collection 2014. Motley and rich composition Hilma af Klint full of geometric patterns, patterns and floral motifs. Interestingly, the artist herself bequeathed his paintings to museums only when the pass 20 years since her death, because he believes his paintings "art of the future».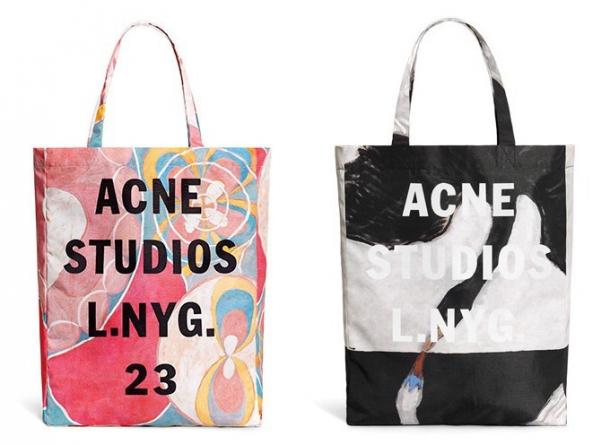 Spring eco-friendly collection of H & M Conscious and H & M Conscious Exclusive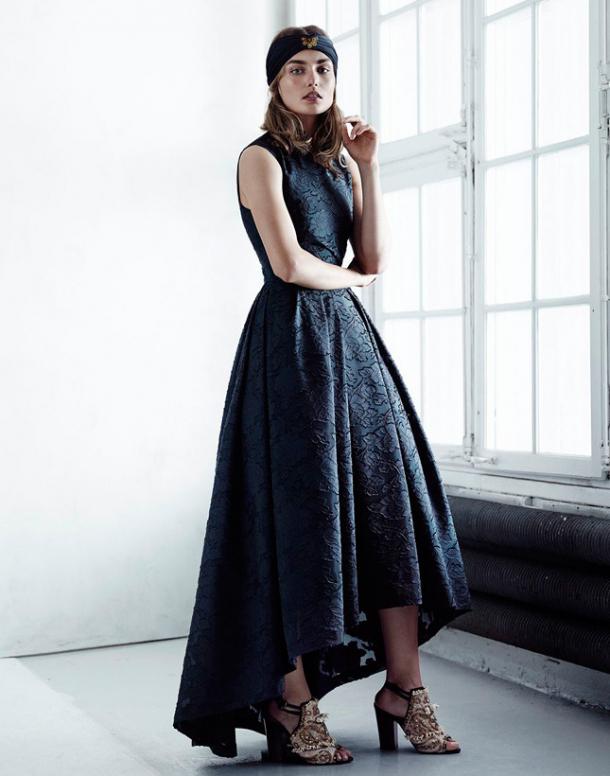 Designers, in fact, like the rest of the public, are beginning to think about the environment. In the wake of these worldviews and there were two eco-friendly collection of well-known brand of recycled materials.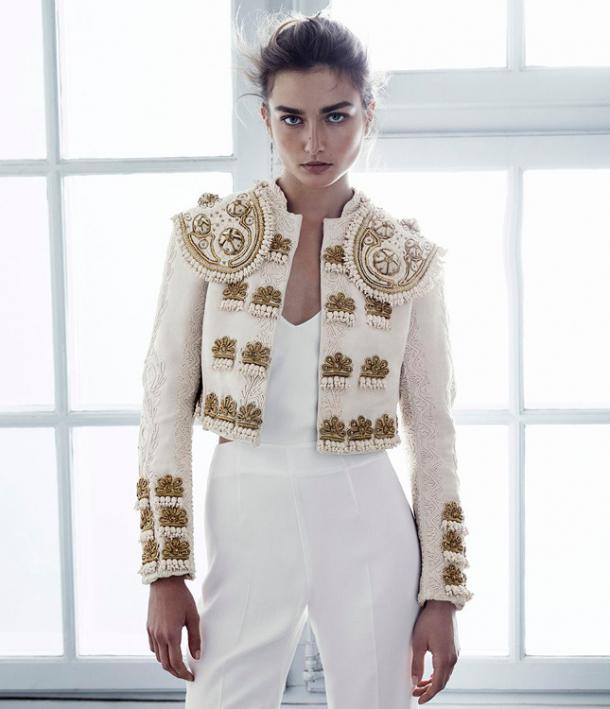 One line from the H & M - it's casual clothing for all occasions, the second - a gorgeous evening gowns. Already on March 17, the keeping up with the times in the official collection of stores and website. The collection is dominated by the Moorish and sredneafrikanskie mood.
Items in the collection is astonishingly varied: there are Oriental luxury and laconic models, there are simple and some are richly decorated with embroidery and lace. What unites them, perhaps, draperies, a large cut, tassels, fringes, the eastern parts and accessories.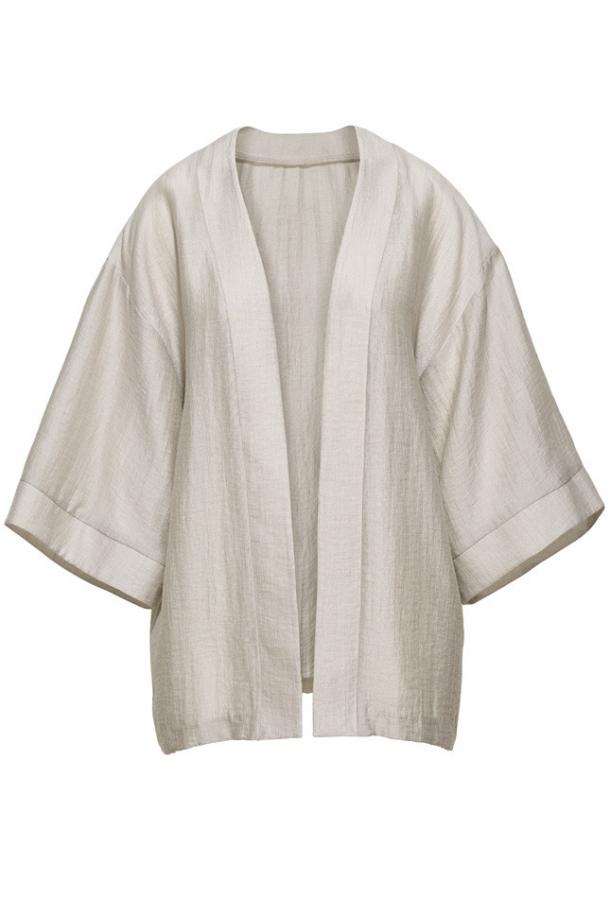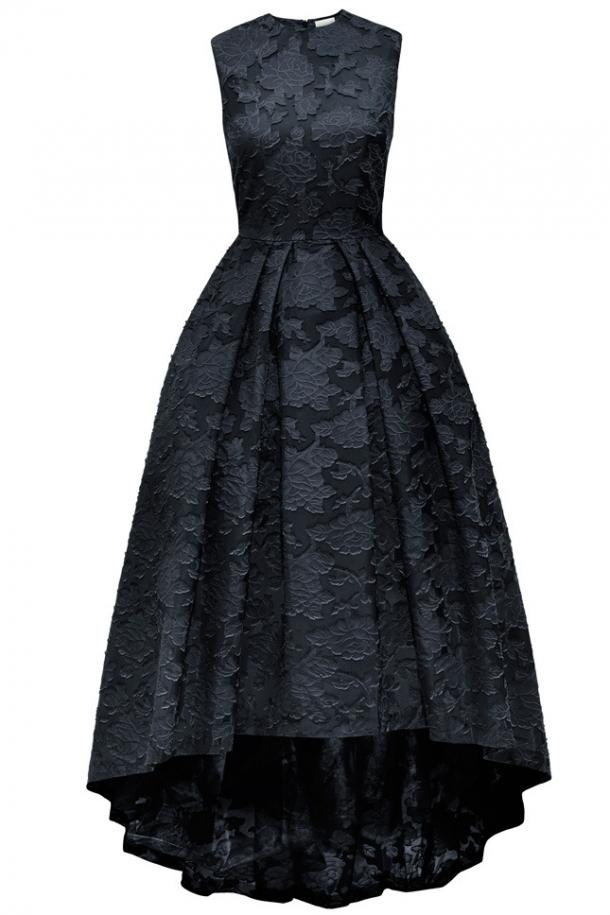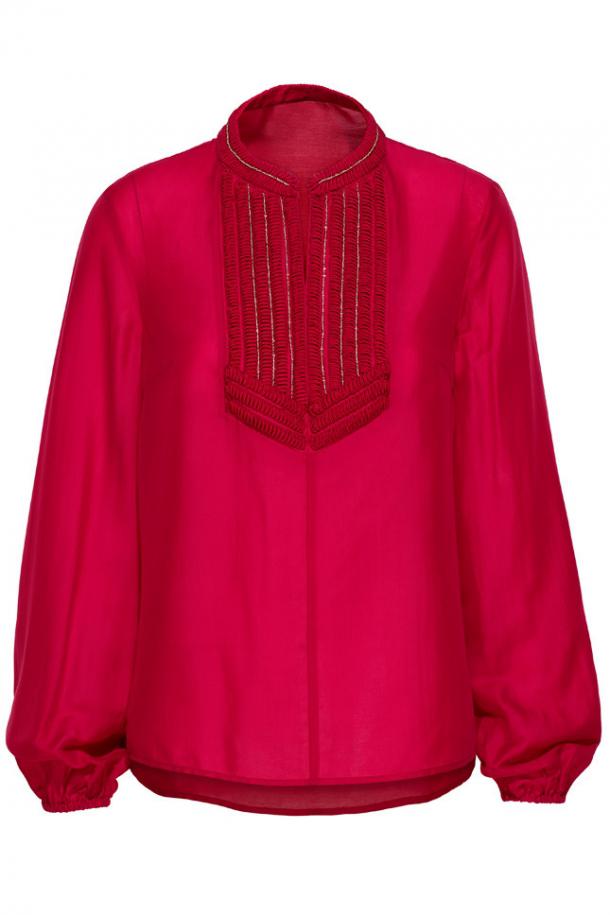 Adidas by Stella McCartney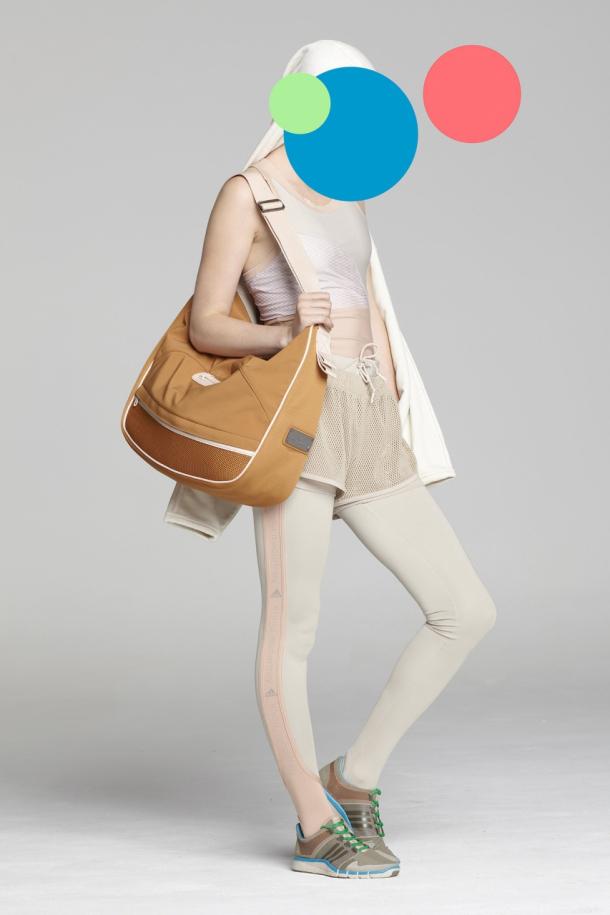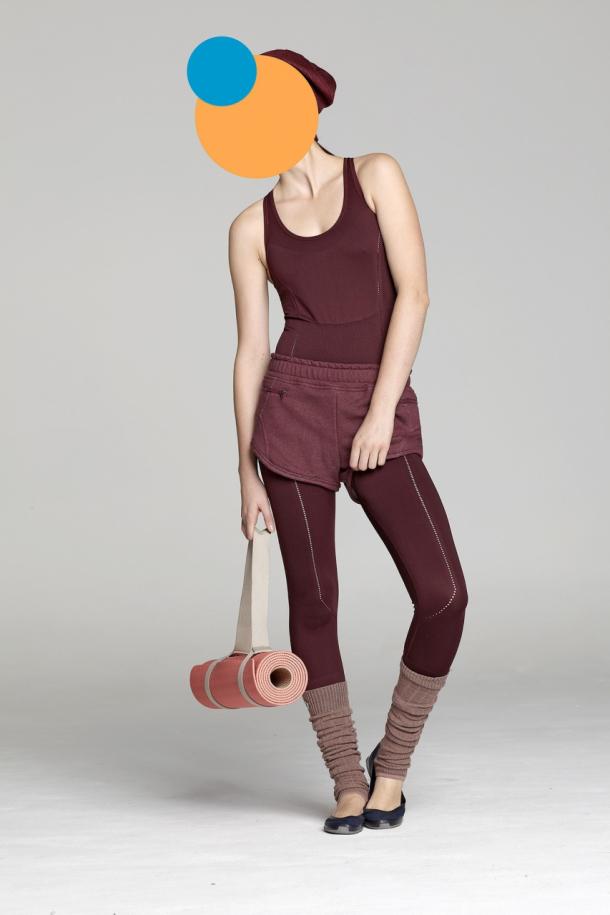 All fans of sports clothing and style in general is devoted! The extra comments this bright and non-standard polusportivny collection with a mixture of other styles do not even need. Trendy styles, the most vivid colors of spring and the only successful experiments - the most characteristic features of the new collection of Adidas in collaboration with Stella McCartney.