True femininity is always associated with a dress or skirt. But what about the new fashion trend - wear a skirt over trousers? Perhaps part of the fashionistas immediately contemptuous grin, refusing to even acknowledge that this is possible.
However, the appearance of actress Emma Watson at the Golden Globe ceremony in a luxurious robe from Dior complete with trousers with a high waist caused serious resonance among the fashion-oriented public. On the other hand, what is taking place at social events are not always reflected in everyday life.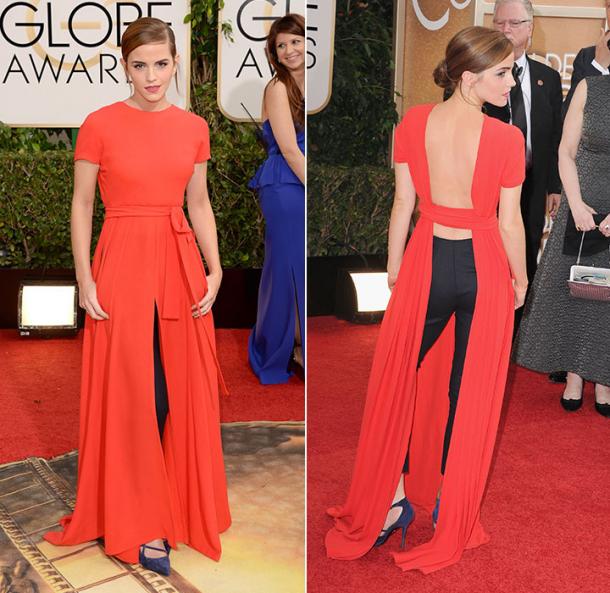 Emma Watson at the ceremony Golden Globe, 2014
If you go back a few decades ago, the idea of ​​wearing all sorts of tunics over narrow or flared from the knee pants already had embodied. When it came to tunics, it looked quite logical, because the length of the mini involves some more active bottom, as is often advocated black pants.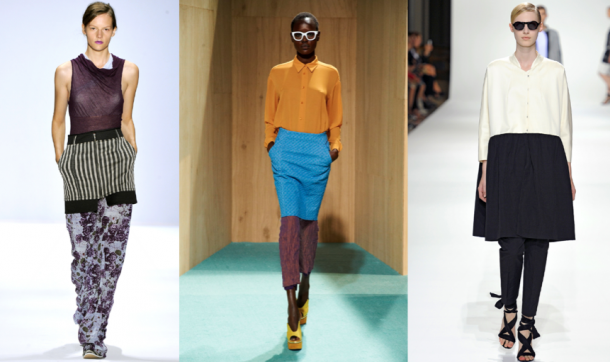 Examples of ambiguous combination of trousers and dresses were seen on several shows of Fashion Week pret-a-porte. And even in the couture collection Ulyana Sergeenko there was a place bold trend.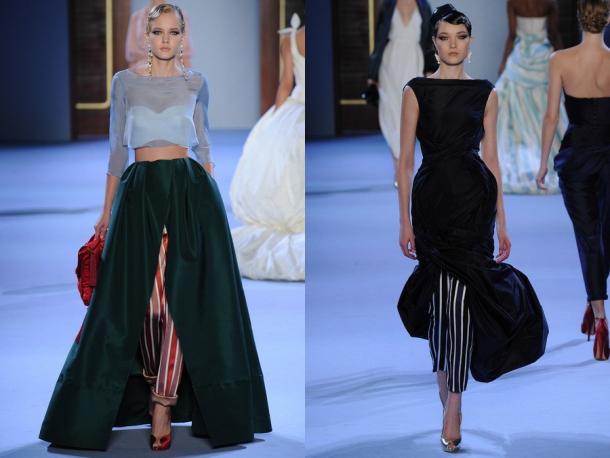 Ulyana Sergeenko, a collection of Haute Couture, S / S 2014
If you do decide to try such a bold way of life, I advise you to pay attention to Yasmin Civella, fashion consultant from London. She has got a full skirt of the grid by Chloe and put it on top of jeans, immediately hitting the lenses street-style photographers. Innate sense of style it did not disappoint, but this set does not dare to walk the one outside of his apartment.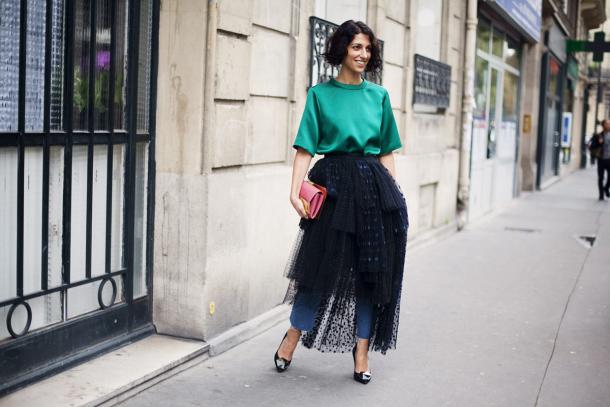 Yasmin Civella
Popular blogger Leandra Medin also not the timid. She was seen street-style photographer on a street in New York before the show at the Fashion Week. Attention photographer caught her unconventional approach to own fashionable image - monochrome bottom consisted of a transparent skirt over jeans skinny, and was complemented by a bright accent in the form of warm blue cardigan free cut.
Leander Medin: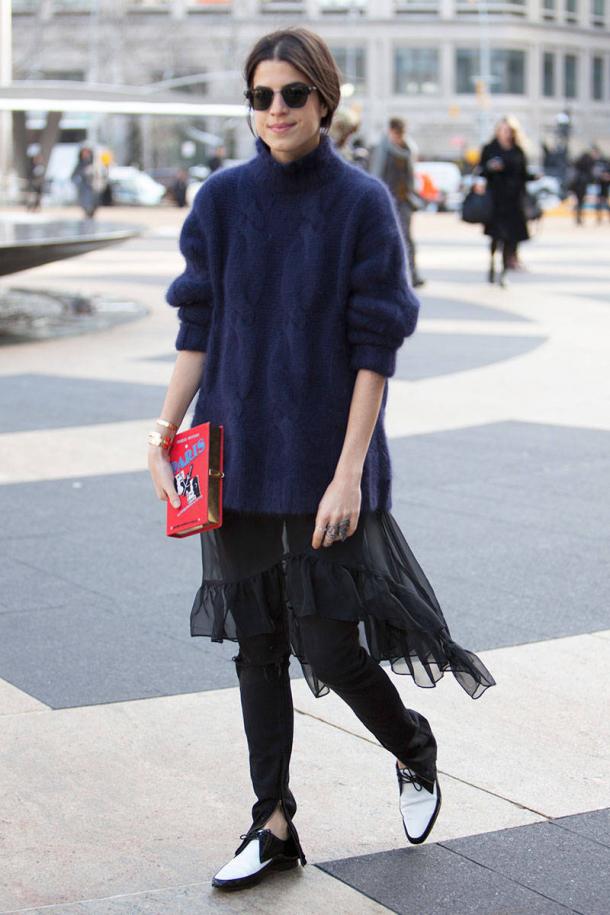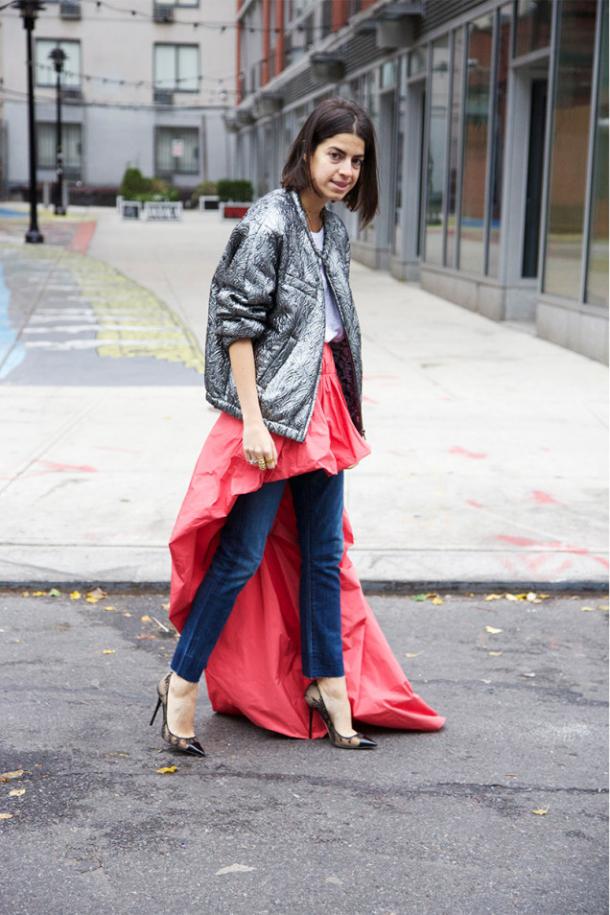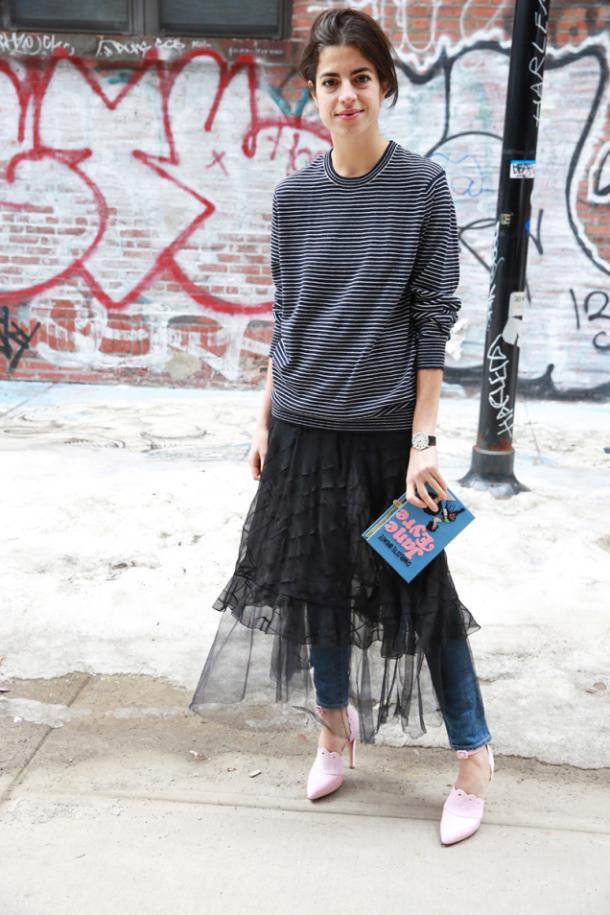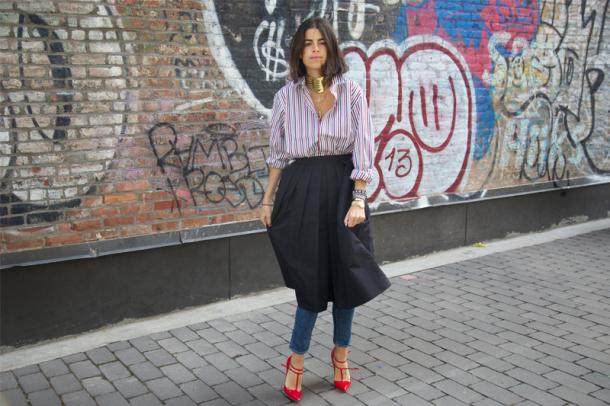 If bold trend you like, take a pencil all these images and keep fashion experiments.