Skirts and dresses - it is certainly nice, but in the daily life of almost every one of us prefers trousers. Comfortable, stylish, and comfortable for every day. And, pants, especially neutral colors, this item of clothing that goes with almost everything. Not surprisingly, this was originally a male item of clothing is so popular and women. No collection, no female wardrobe is now complete without trousers, which for decades are the most popular clothing of both sexes. But as you know, pants strife. Someone prefers bottoms, some pipes, and someone does not think his image without trousers. And put on some pants ladies all over the world this spring?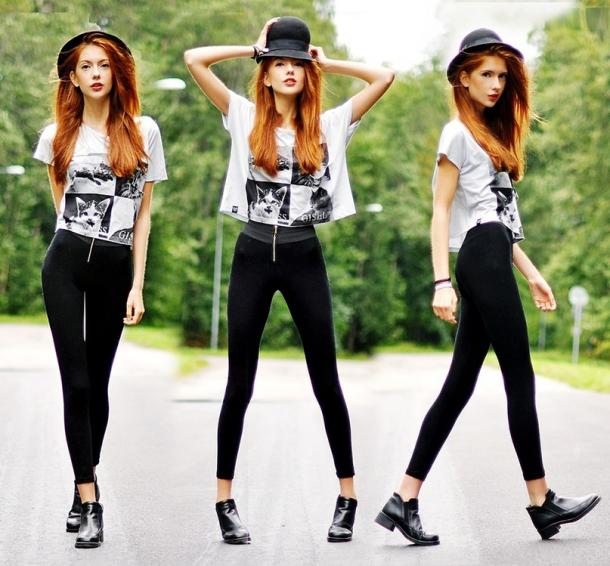 1. pants skinny
With this model of trousers must be treated with extreme caution. Tight pants suit not for everyone, but if you are the owner of narrow hips, a relatively thin waist and flat feet - this is your choice. Girls are also other, more unconventional figures pants skinny is better to get round, preferring models roomier.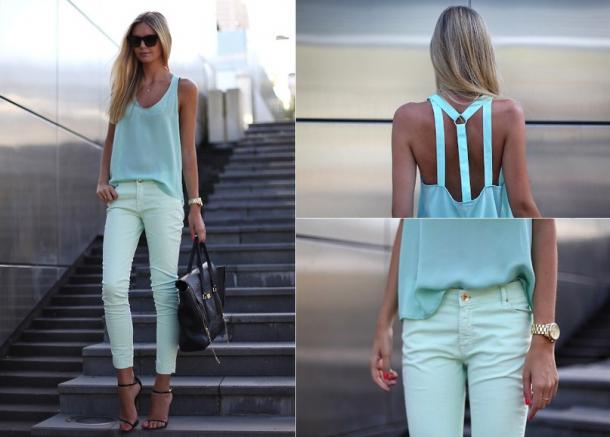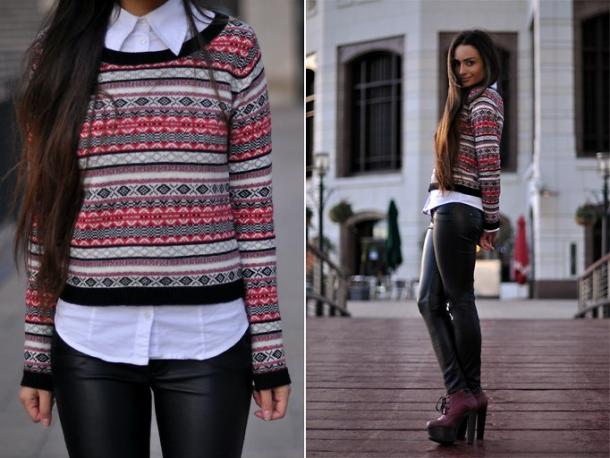 Now in vogue pastel colors, shades such as mint, pale peach, beige, light beige, light gray and white. A good combination of: skinny pants with silk or chiffon tops and keel.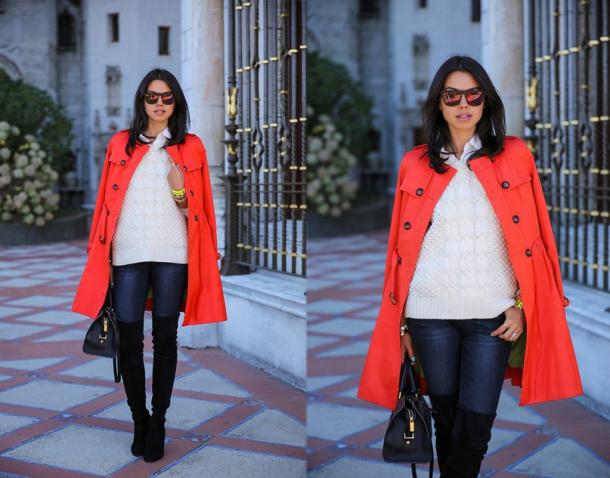 Also in vogue unusual combination of floral pants and crop-top. That is, with floral print pants and short tops.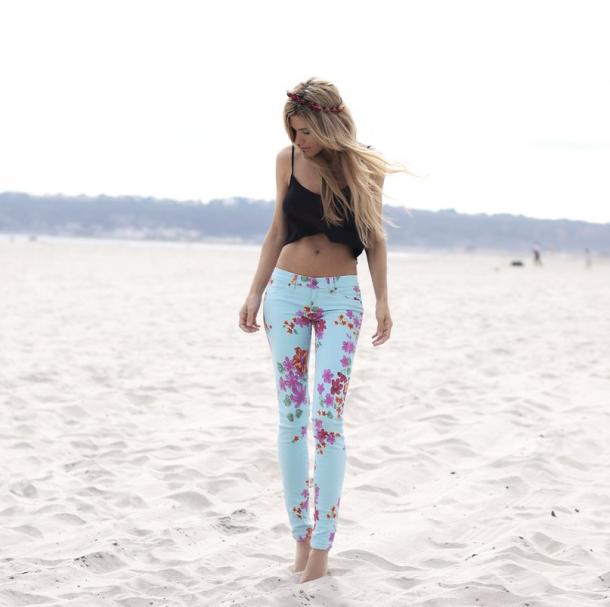 Skinny leather give a touch of brutality and brings us into 'non-system' 90s. Generally leather leggings or trousers with leather inserts - a hit of the coming season. To add such an original way to help wide-brimmed hat to match, shoes with heels and a small bag. During the cooler months, skinny leather pants combined with a comfortable coat, fur vest or cardigan.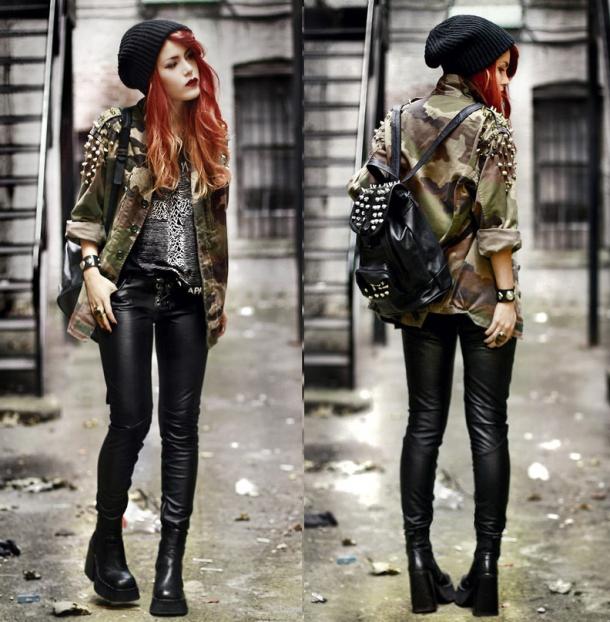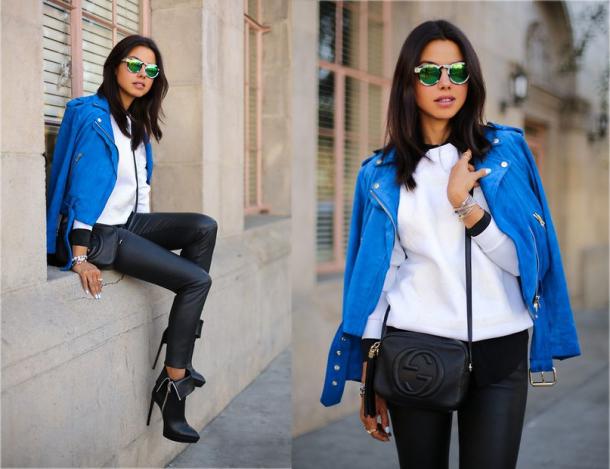 2. breeches
Long Forgotten breeches again became favorites of all fashionistas. Breeches - something extremely versatile, they can be set up as a romantic and bold images.
Bright onions help to establish military breeches, combined with massive boots and vintage Cappie. Gentle, everyday and truly spring image with breeches complement knit sweaters in bright colors, heels and accessories dim.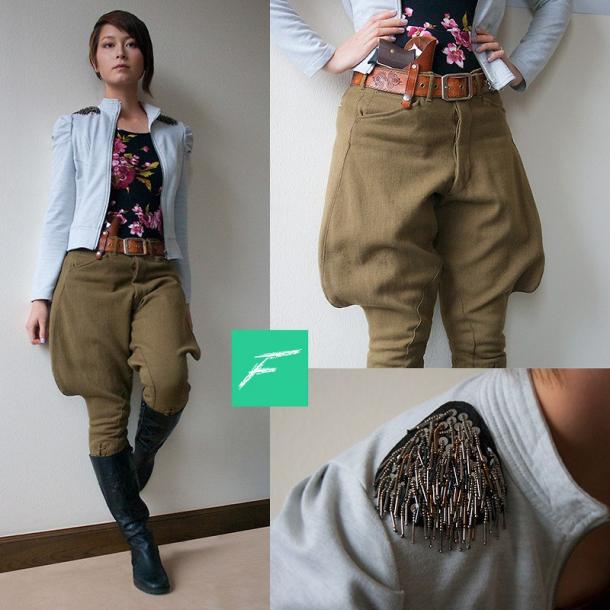 The only thing that is not always combined with shaped trousers - is denim. Although, in the right hands ... The best combination: breeches translucent chiffon blouse and delicate colors.
Another fashion tip: combine breeches pale, plain colors with high leather boots. Well, if you're a fan of military style and images unisex, the breeches - a thing that should be in your wardrobe in the forefront.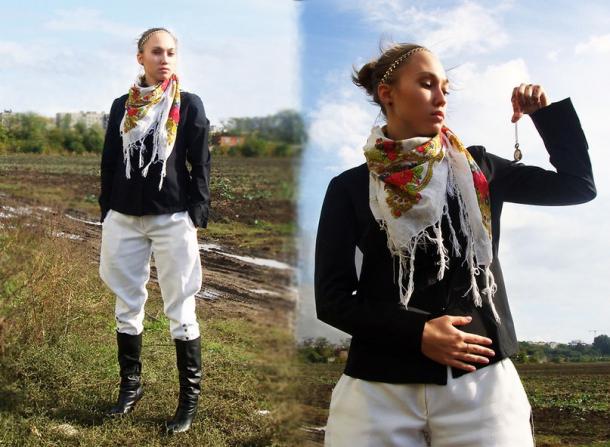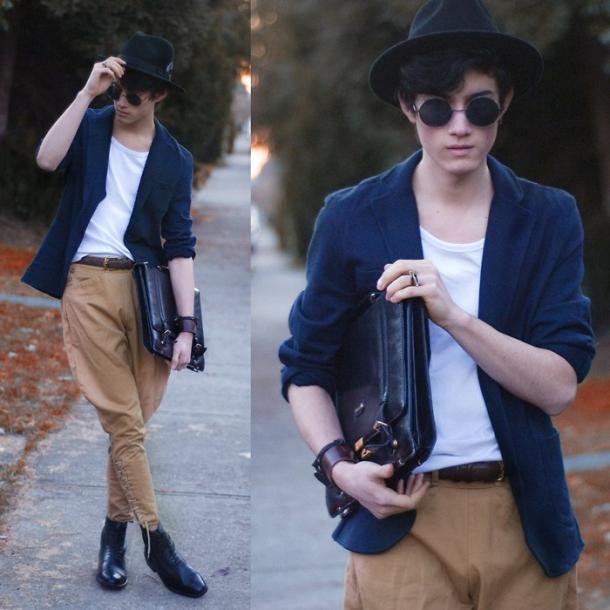 3. pants flared
Fad eighties captivates modern fashionistas is not the first year. Vintage trousers of all colors often are made of light, flying fabrics that will look so beautiful in spring and summer. This style - a real dream fashionistas who are prone to experiment with style. Fashion trends this spring: translucent, lacy trousers flared.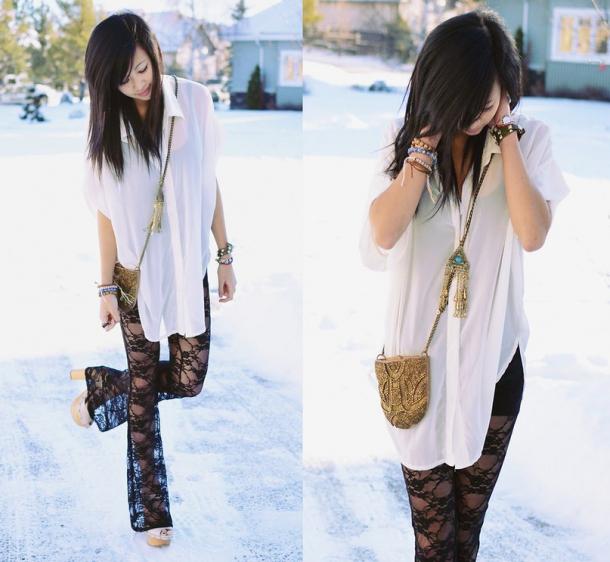 Ideal with trousers flared look big hats, vintage accessories, heels with pointed toes. Love vintage style? Then the bell-bottoms should be the first thing you buy this spring.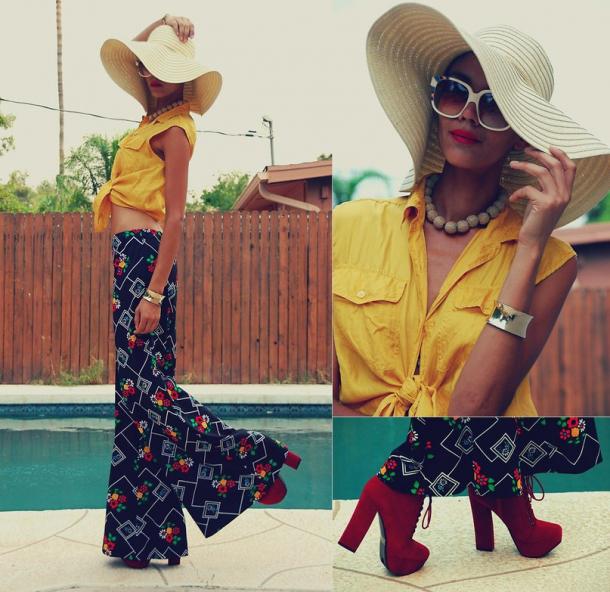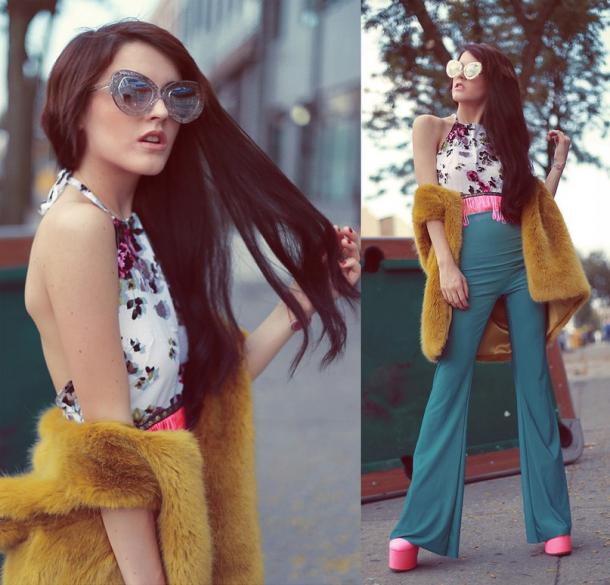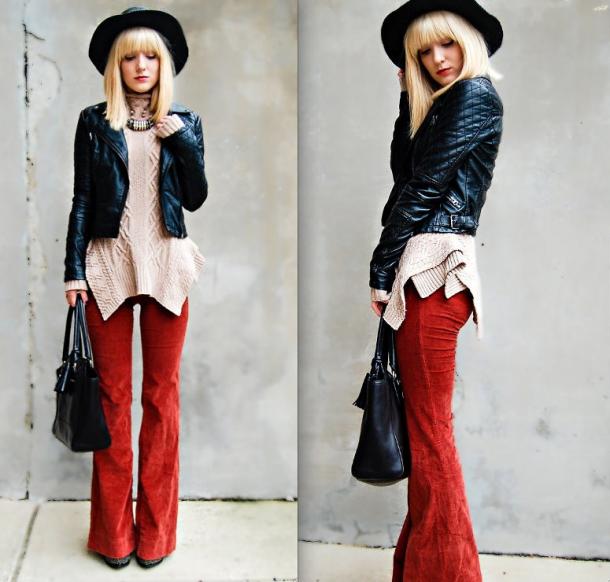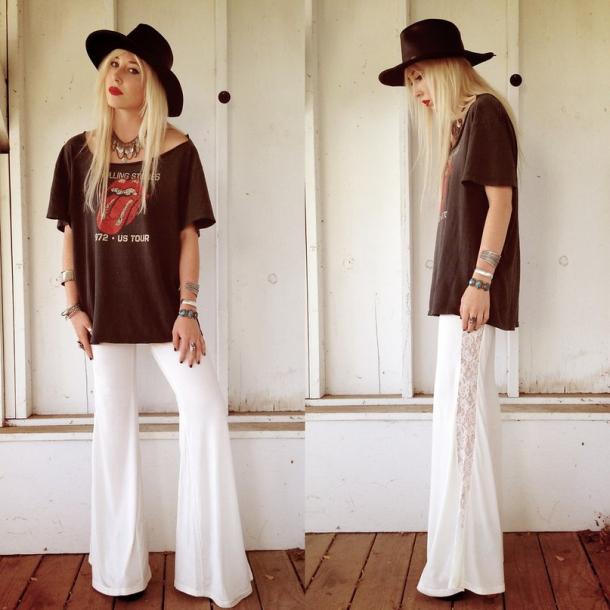 Flared is different - from the tribe, from the hip, there is a special model with a flared near the bottom trousers. Choose your style is primarily based on its shape. Universal recommendations are not present, but it is necessary to try several different slacks, you immediately realize that is right for you.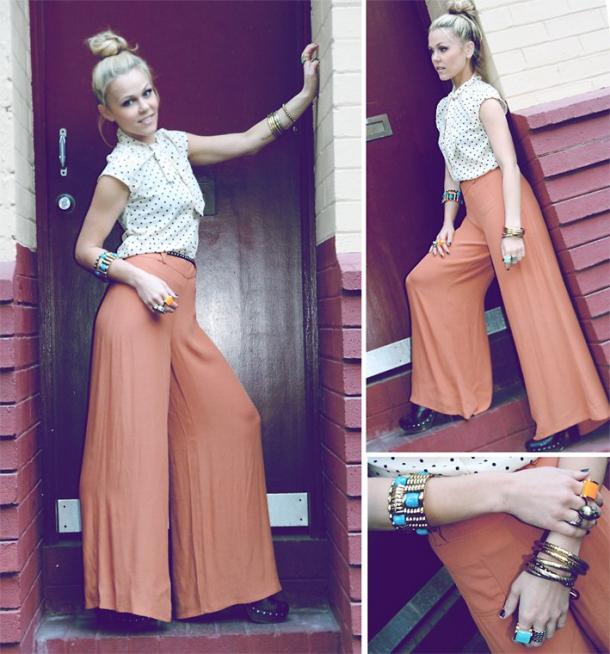 4. plaid pants
All the attention of the coming season won contrasting plaid pants. Most of these pants are sewn in three colors: black, red, green. Less common pants pale, delicate colors. Personally, I can not help these pants are reminiscent of London, kebah, Cappie and Baker Street. There is in them something old-fashioned, aristocratic, even strict. But it makes the images with plaid pants only brighter and more interesting.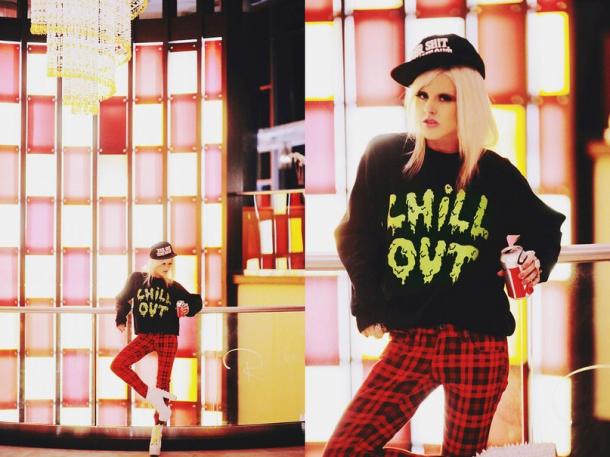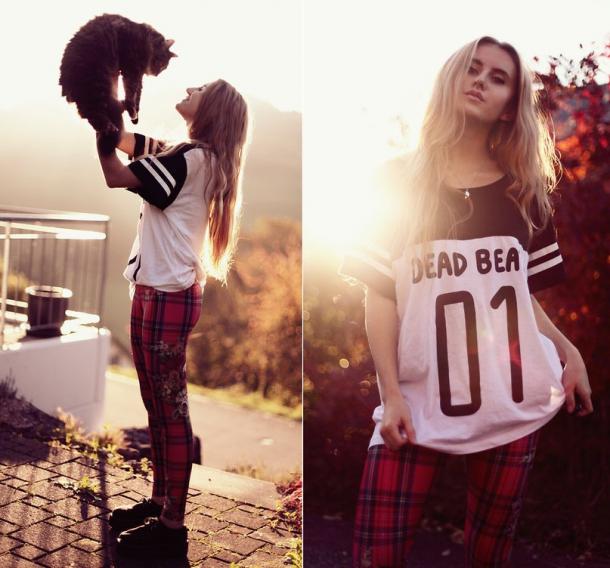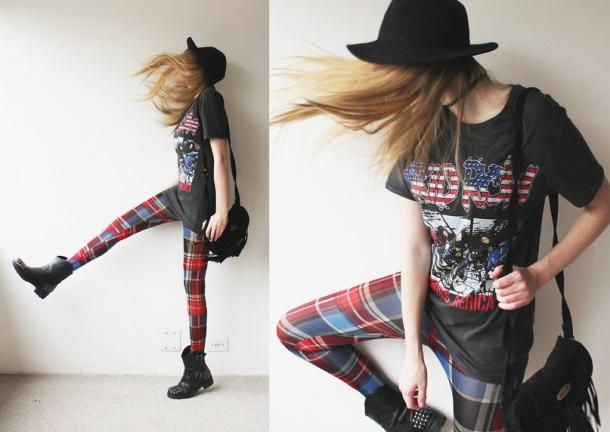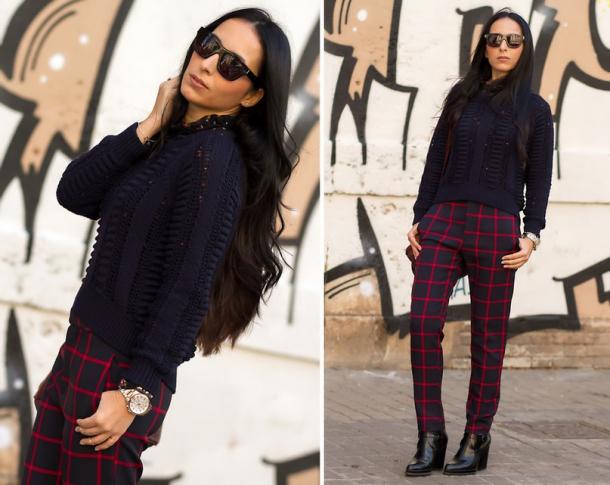 It was this spring, very popular skinny pants, skinny, very similar to leggings or model of a dense fabric with a high waist. A good addition would be a thin lacquer strap.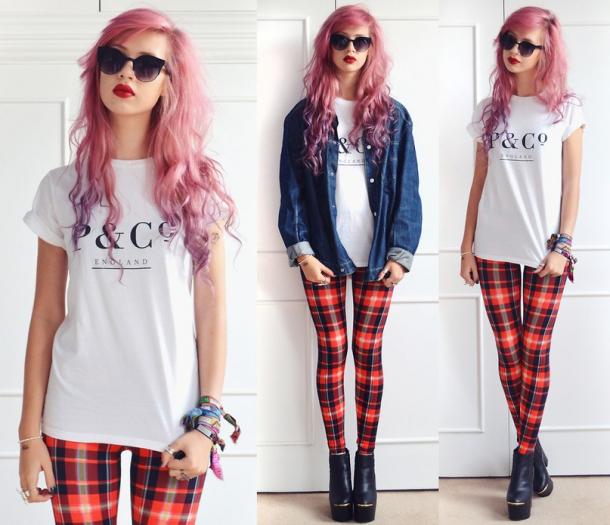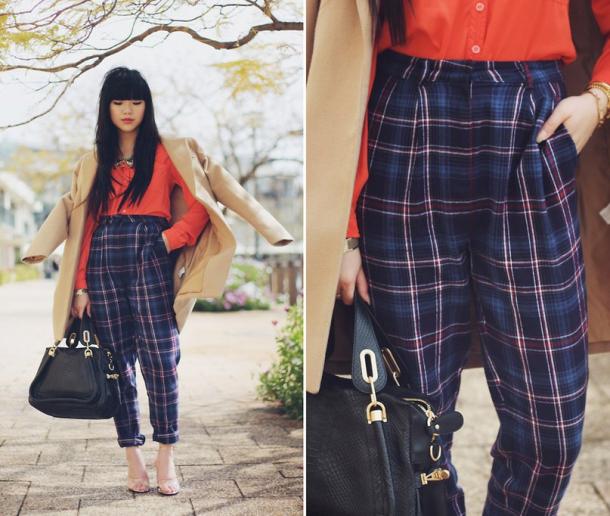 Combine this item of clothing is best with a hat, this time with narrow margins, Oxford and large glasses. Bright complement: red lipstick (unless it suits you).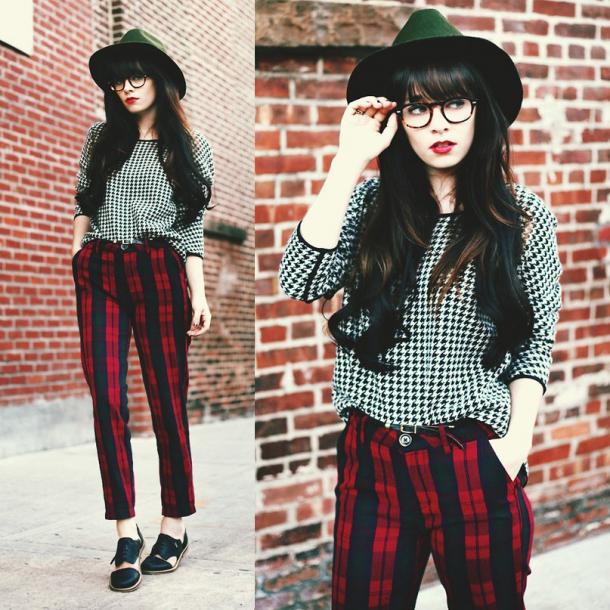 Men are not far behind. This image - a vivid illustration of how the plaid patterns go well with leather and studs. It turns out very impressive!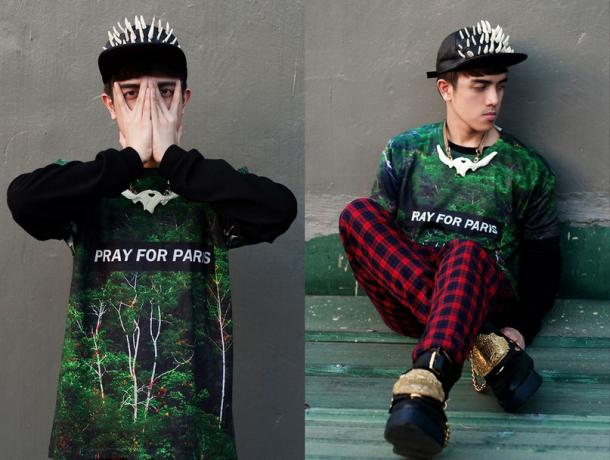 5. Pants 7/8
Trousers 7/8 integral part of the style preppy. In this modest, restrained style short pants perfectly complement the leather briefcase, vintage accessories, decorations and bright, but monotonous low shoes on the go.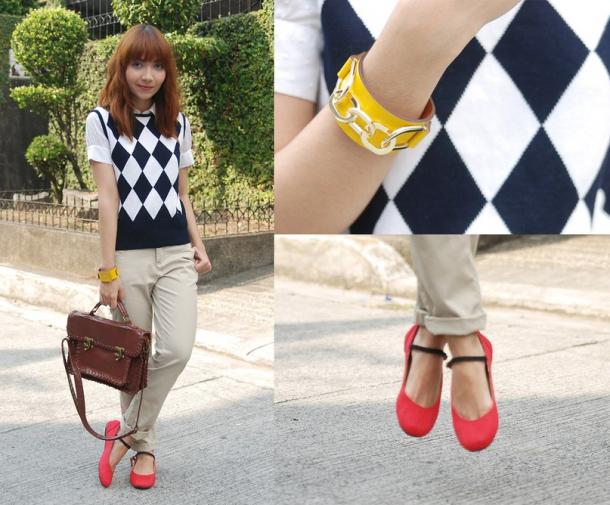 Besides classical, strict orders, such cropped pants go well with translucent fabrics, such as chiffon, silk and various prints.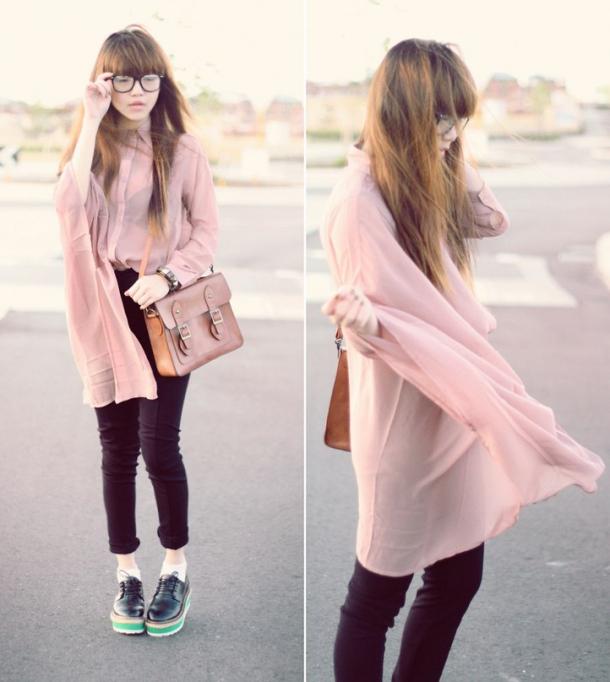 Many people wear them with heels, but in my opinion more favorable to such a length trousers look with Oxford Braugher or ballet flats.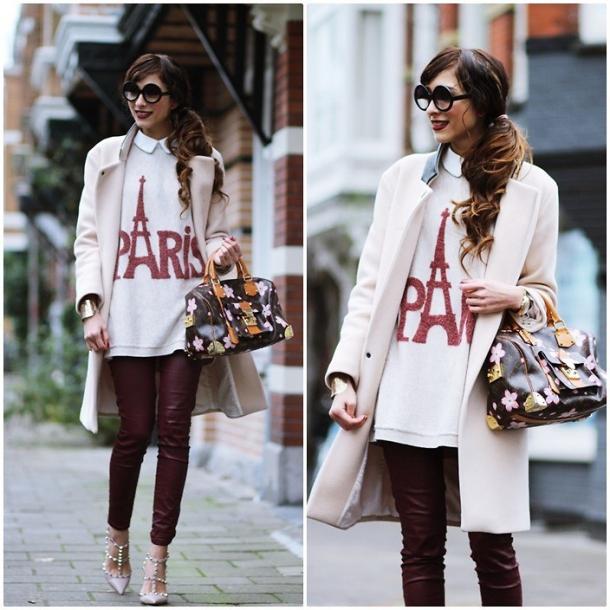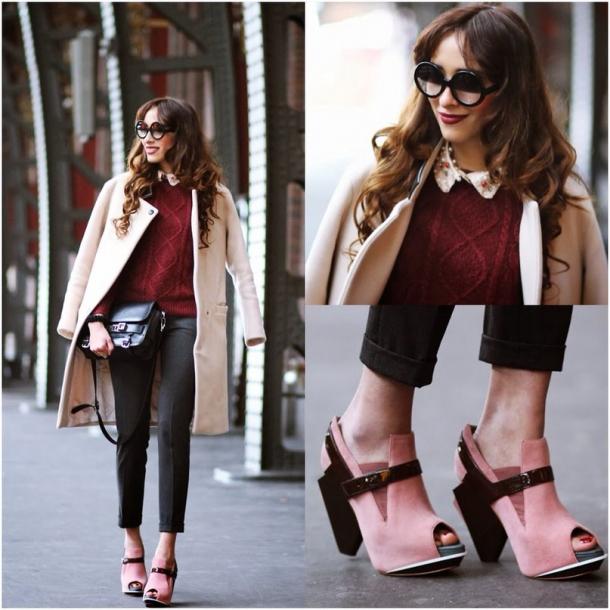 Good choice - leather pants so long, monotonous large cell or thin black vertical stripes.