The first warm days of spring and the window was given the opportunity to fashionistas from all over the world are actively start experimenting with spring outfits and trends of the new season. Such as fashion trends, as leather skirt, cell, pants or shorts with a high waist and round glasses live outside the podium and what greeted the beginning of spring in the world - in this review.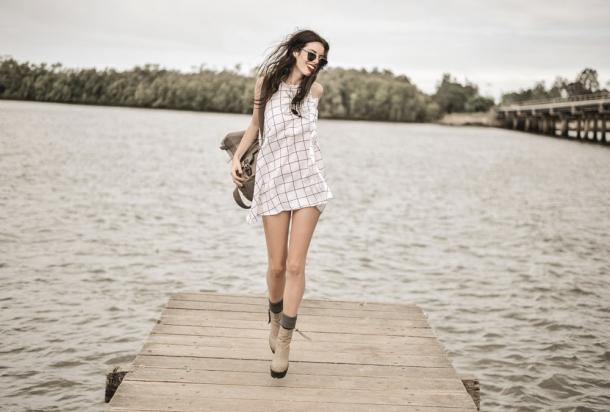 1. Elle-May Leckenby
20 YEAR OLD SEASIDE STROLLER FROM THE BEACH, AUSTRALIA
Deceptively simple outfit for a night out on the town catches the eye with its ease and simplicity. Firstly, fashionable round spectacles with contrasting inserts, which are the main part of the image, combine perfectly with plaid shirts men's cut. And the cell and free cut, as we recall, the trends for spring-summer 2014. The second interesting point - a combination of trendy vintage shorts with high waist and low boots. Note that specifically protruding from boot socks does not spoil, but only complement the image.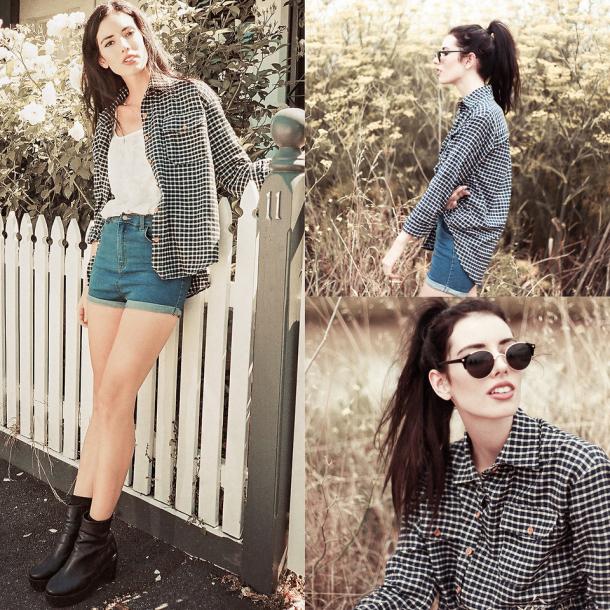 Flanno Long Sleeve Top, High Wasted Denim Shorts, Steam Punk Shades
2. Wioletta Mary Kate
22 YEAR OLD FROM POLAND
Ambiguous and slightly variant calling from Poland nonetheless also a source of several fashion ideas, which can be embody and in its image. The popularity of round glasses with contrasting rim I think it is not necessary to repeat, but the sweater with a translucent skirt behind - really interesting option. The truth is a common problem Violetta that she loves to combine short jackets and leggings, forgetting wardrobe elements such as dresses, skirts, shorts, in general everything so clearly lacking in this photo.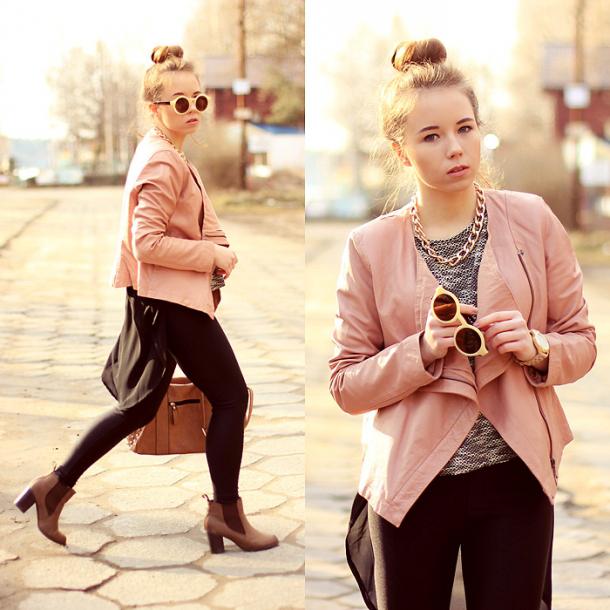 3. Viktoriya Sener
BLOGGER FROM UKRAINE, BUT LIVING IN ISTANBUL, UKRAINE
But these easy spring way personally I have no complaints. Two such different but harmonious such options for different occasions - proof of taste and sense of color in Victoria from Turkey. First, a more rigorous version, suitable for both work and study, as well as for business meetings or simply walking around the city. At the same time, he not only official, but also convenient and practical, which is important in everyday life. More romantic and airy second option - the personification of the spring and the perfect combination of trendy sharp-nosed shoes beige, snow-white skirt and air form-fitting blouse with oriental patterns.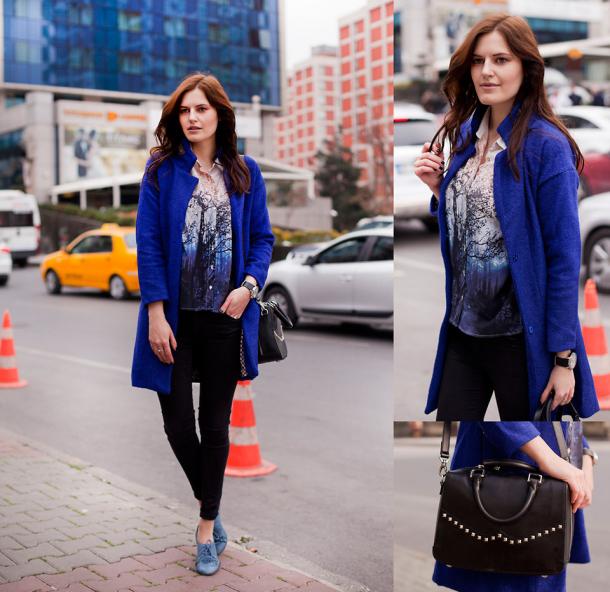 Sammydress Blue Coat, Mango Blouse, Zara Jeans, Hotic Blue Brogues, Hotic Bag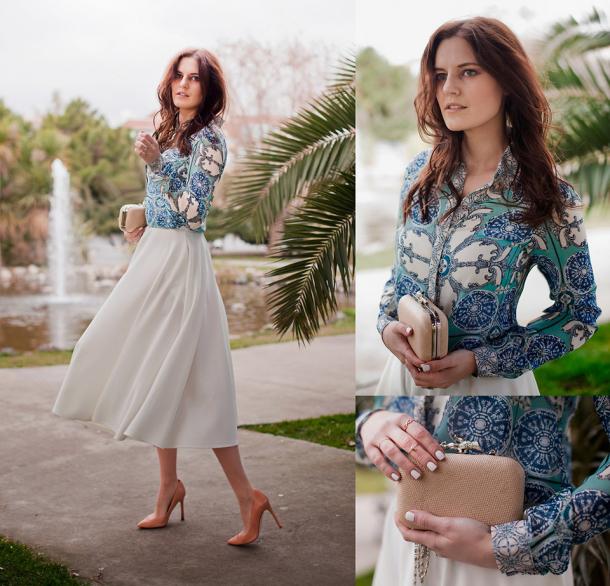 Ecugo Blouse, Asos Skirt, Zara Pumps, Koton Clutch, Asos Rings
4. Eugénie Grey
23 YEAR OLD FROM LOS ANGELES, UNITED STATES
More daring and trendy outfit from America - a choice of self-confident and really fashionable girls. Shortened top sweatshirt with a large, bold print and leather skirt medium length unusual breed - the things themselves are bright and eye-catching, and in tandem with the big glasses in two-tone frame and rectangular clutch form "book" - an image worthy of podiums.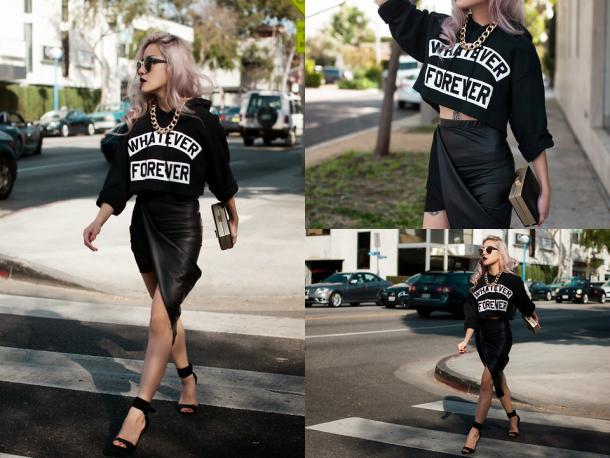 Jac Vanek Whatever Forever Half Hoodie, Gia Monae Leather Skirt, Karmaloop Two Tone Black And Gold Sunglasses
By the way, that I love spring, so it is for the abundance of glasses and accessories that come with her arrival. These details can be viewed and considered: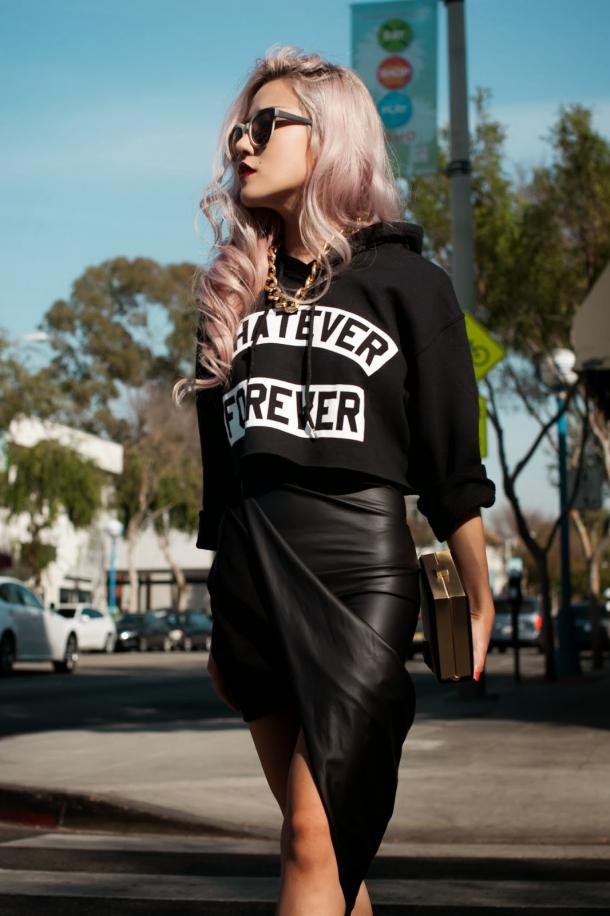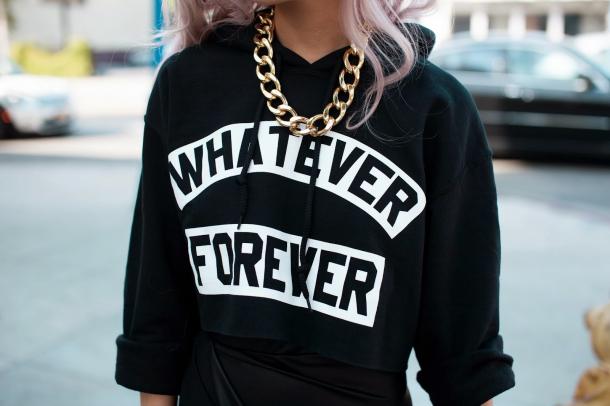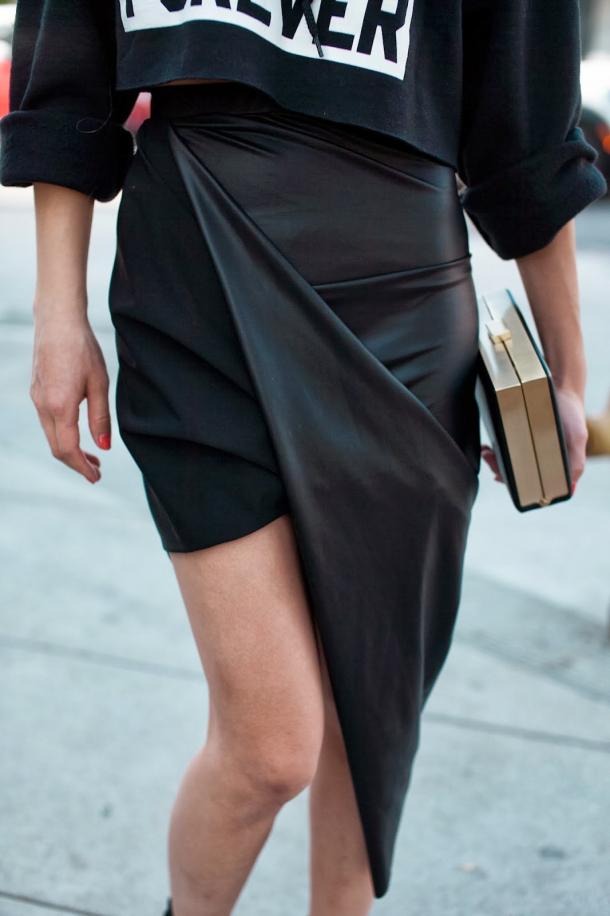 5. Mayo Wo
MELLOWMAYO.COM FROM HONG KONG
Girlish, almost doll images of this girl considered no less interesting. Yes, sometimes it is too fond of all kinds of pink and its shades, lace and bows, but it's her style, and within it, it creates a wonderful delicate porcelain and images. There are noteworthy elongated skirt tutu style dancers, round glasses and girly pink shoes. In general, it turns out perfect harmony.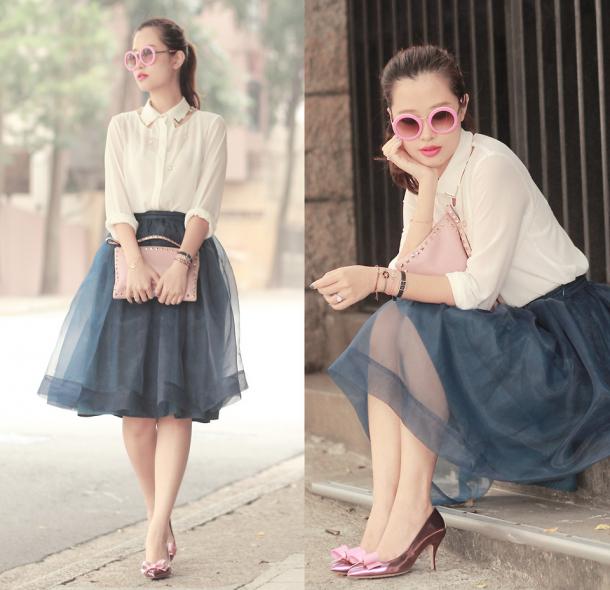 A feeling that she has round glasses with rims of all colors for all occasions: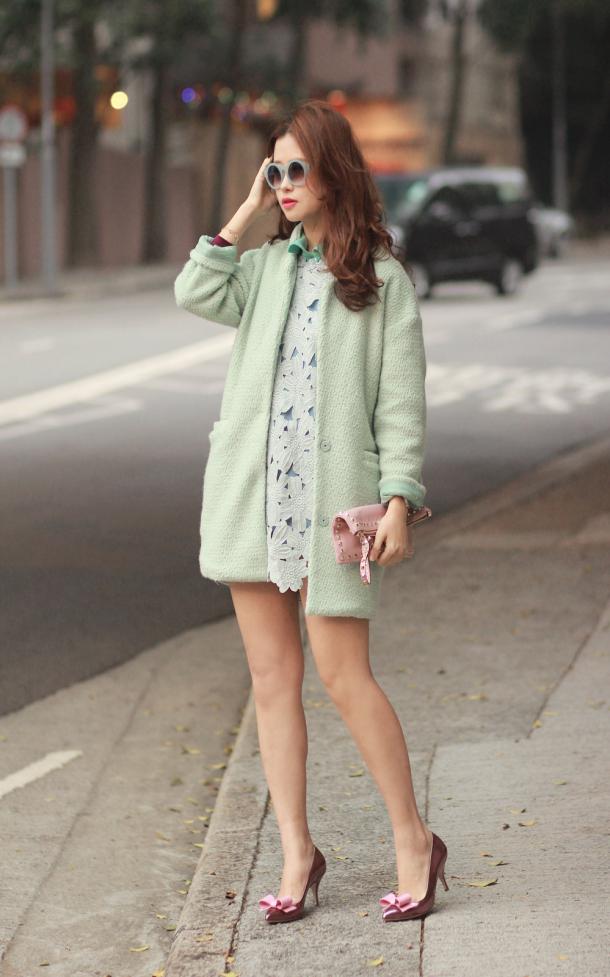 But those same shoes, only slightly in the other, no less lace ensemble: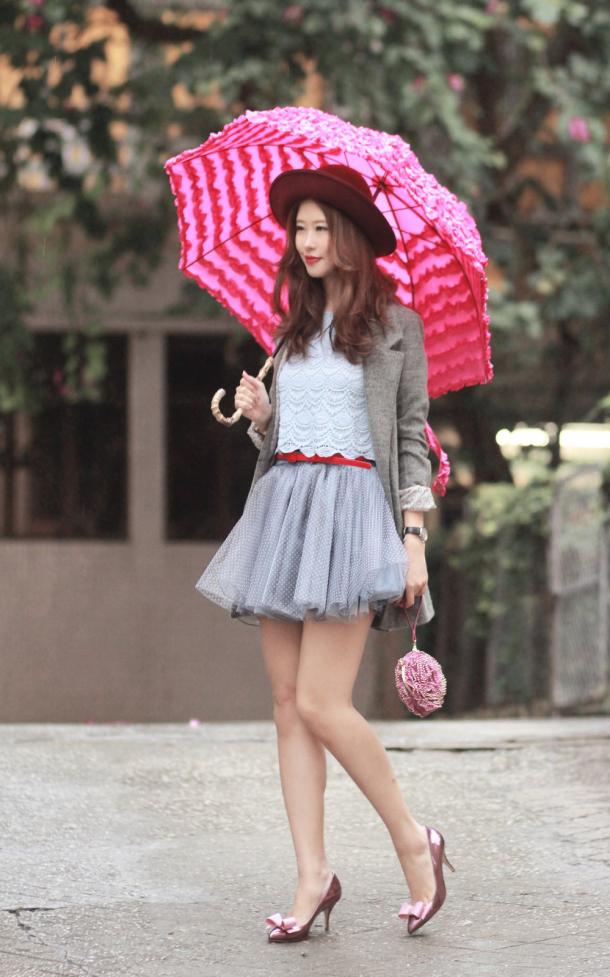 By the way, Mayo from China, as well as El-Mei from Australia strongly supports the trend of socks, which can be seen from the boot: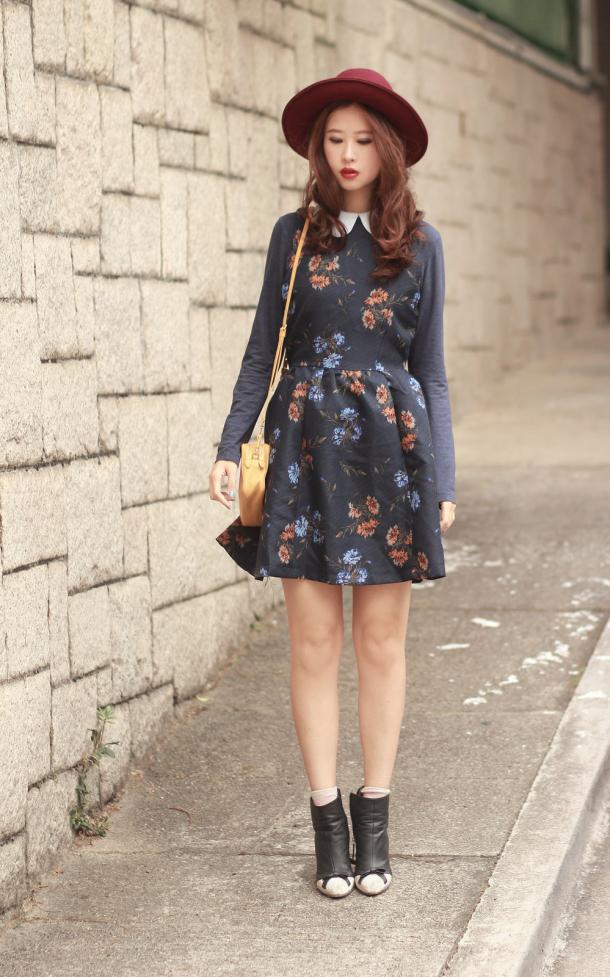 6. Jane Dean
22 YEAR OLD FROM GERMANY
Vintage and slightly rebellious image for young girls who are not afraid to stand out. The idea with velvet shorts with high waist and suspenders worthy of replication in other images, and moss-green light park perfect choice for the coming spring. Eye for detail: round glasses, studded hat and high leather boots + denim backpack in the same style.
Theorphansarms Sweater, Black Milk Clothing Shorts, Gypsywarrior Bag, Zerouv Sunglasses, Hair, Udobuy Jacket
A little bit about fashion men
In the women's reviews, we only completely forget about the men who at least girls watching the events in the world of fashion and follow the latest trends for spring-summer 2014. Below - the brightest bloggers men and their images of the first spring of this year.