Constantly talking about girls, bloggers and style we all forget about fashionable guy who also does not take the taste and ability to dress fashionably. And though they at times less than fashionable girls to watch their images and fashion experiments pleasure. Well, look at the beautiful and charismatic guys of the world, who are closely monitoring the trends of the season and know how to dress stylishly?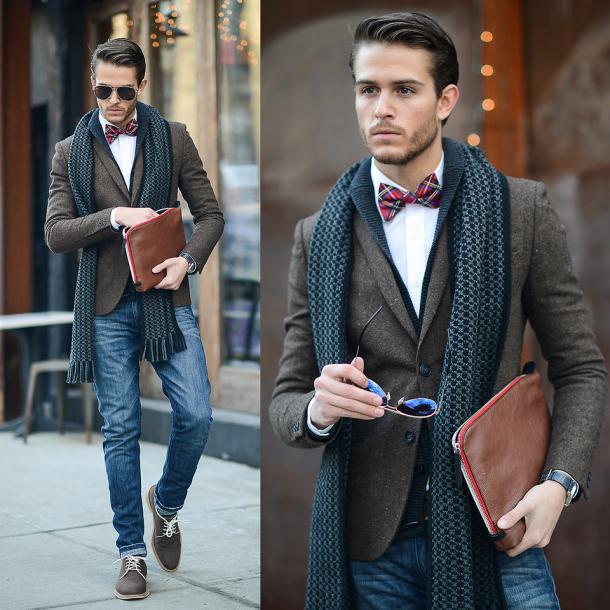 1. Adam, USA, New York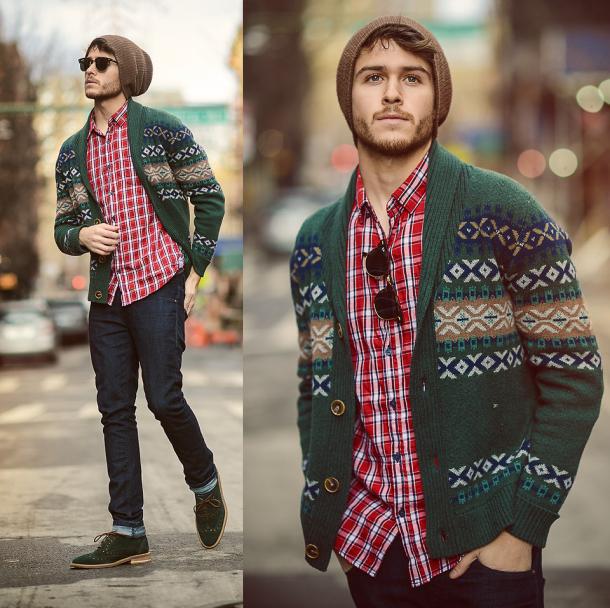 The cover article is not for nothing that decorates this attractive and fashionable guy from America. He is perhaps the most active participant of various fashion sites, ratings and blogs. A 123,000 fans only confirm its popularity around the world.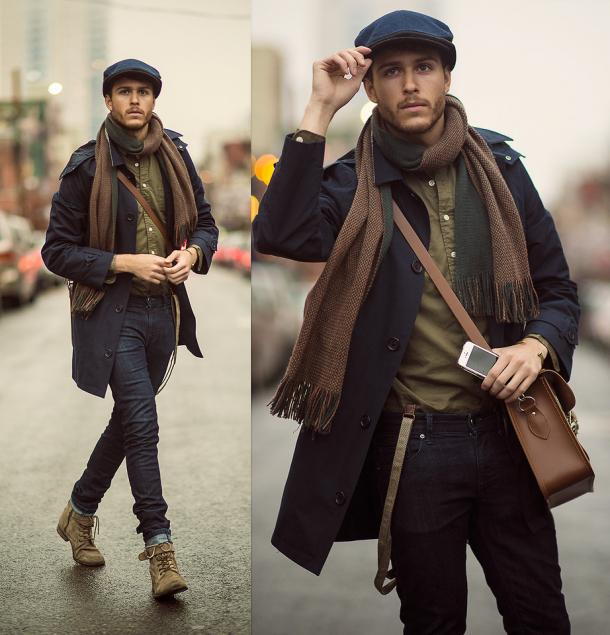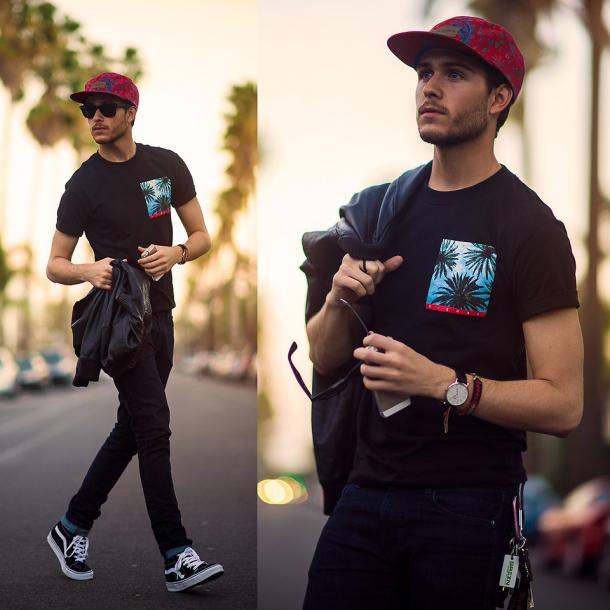 I do not know that it attracts more and more fans - the perfect Hollywood looks or manner of dress, or maybe both taken together, but the popularity of Adam is quite justified, because look at his images of pleasure.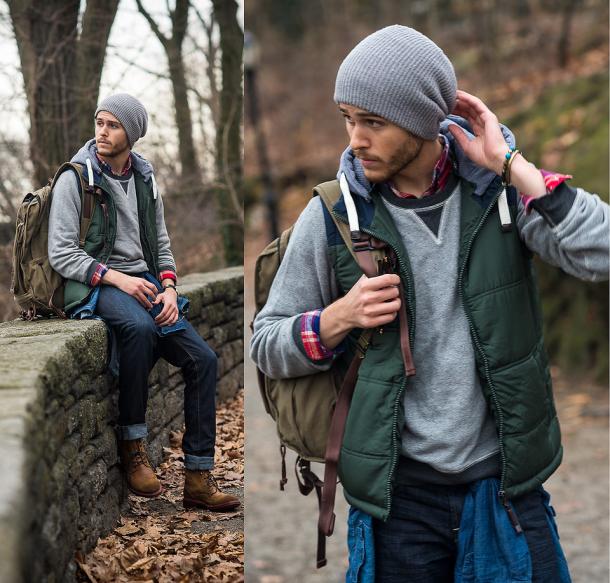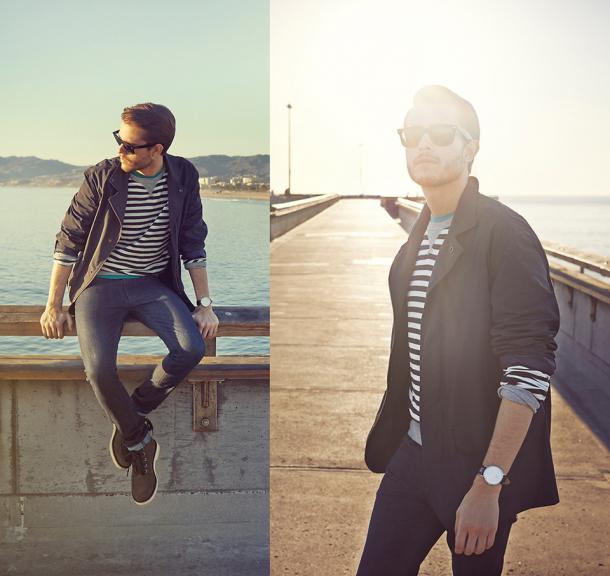 Among the fans of Adam a lot of guys who, I think, not so much attracted by his appearance as almost ideal, balanced and thoughtful style. In Adam's bows are in the lead form a strict and formal, with costumes, cloaks, butterflies ... The style of the man is surprisingly versatile and practical, because such clothes can be worn every day and almost anyone, whether he is a banker, accountant or teacher.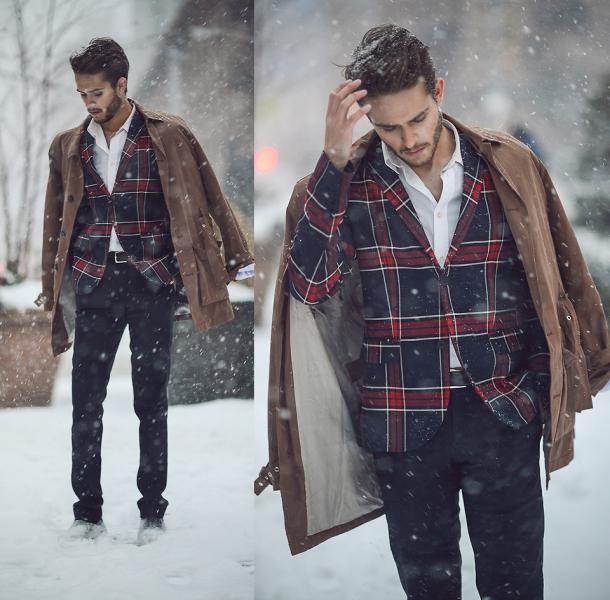 For those who are attracted charismatic American guy - his blog bloglovin.com/en/blog/1699802/i-am-galla. Here you can enjoy not only the costumes, interesting combinations of clothing and experiments with the style, but also watch the interesting life of a wandering Adam. He freely travels across America, visiting Hawaii or Hollywood, does enjoy life, and talks about in his blog, lavishly illustrating all the events and travel.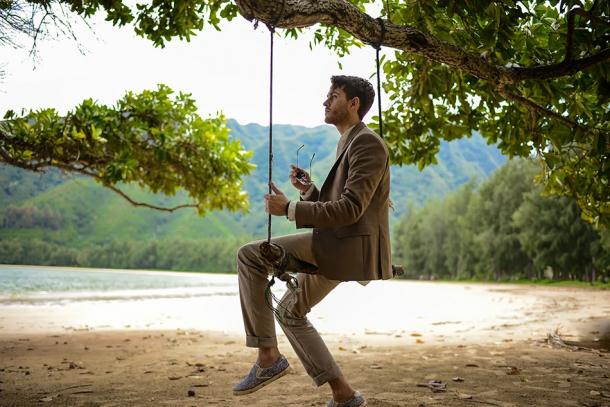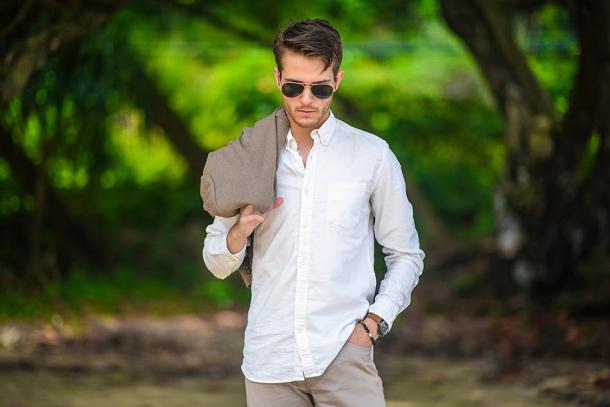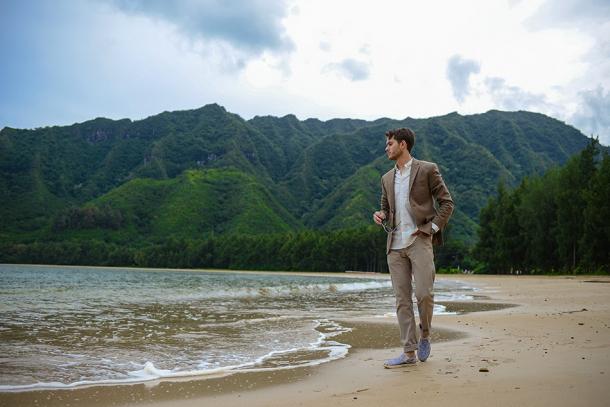 2. Mikko Puttonen, Finland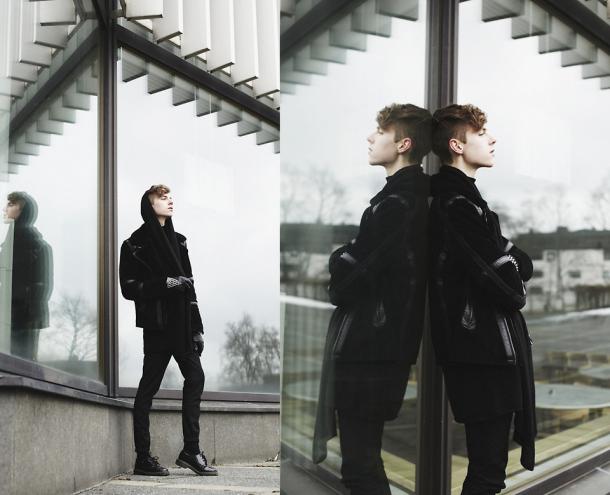 Zara Jacket, Cardigan, Trousers, Dr. Martens Shoes
Images of this striving for originality Man can not be considered a guide to action or role models for other men. Mikko more models and in love with the art of photography man than a fashion blogger, and all of his photo shoots rather small works of art than just a collection of fashionable clothes.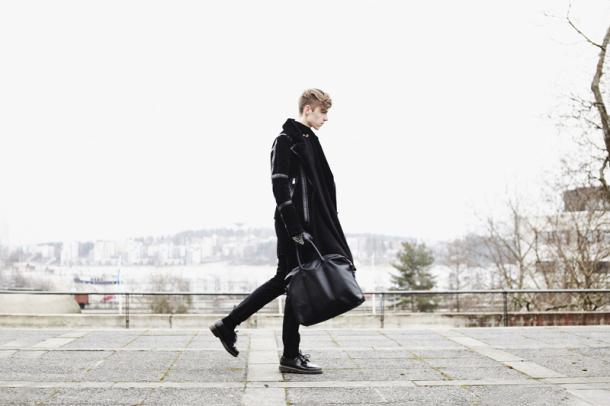 Plus, Mikko has long tried himself in the role of photographer and shares his work in the blog mikkoputtonen.com. Most of the images from Mikko extravagant, unusual and often not understood for example ordinary guys from our country.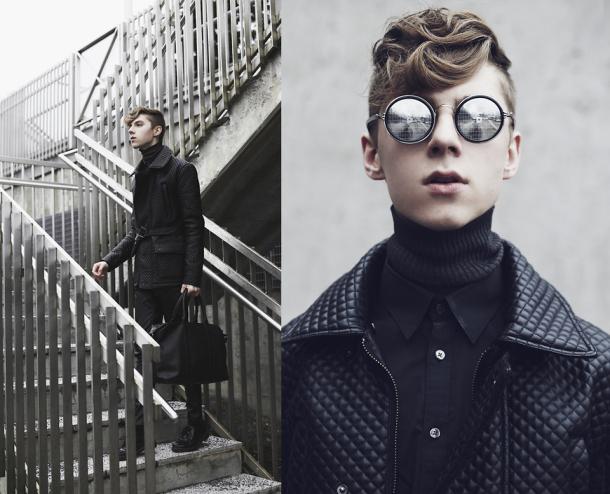 Tiger Of Sweden Shirt
Sweater, Jacket, Calvin Klein Bag, Ray Ban Sunnies
In one of his interviews Mikko shared that in his home country, Finland, such fashion experiments - a rarity, and it often results in the streets and do not understand. But that does not bother fashion resident in Finland, who never changes his style and trends of the season and walking in this form, not only at a photo shoot, but just in the city.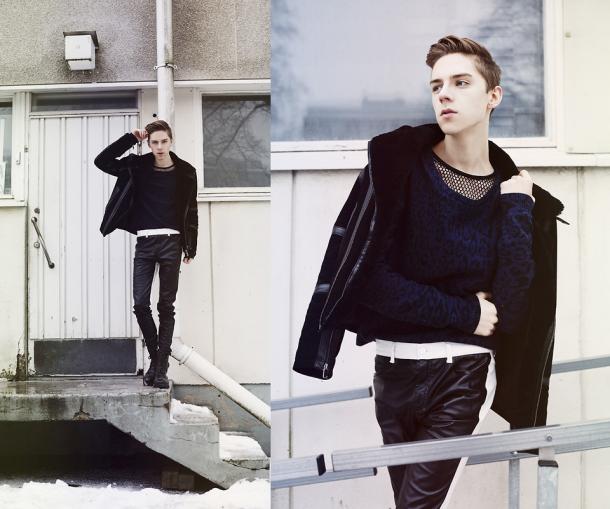 This spring, for example, Mikko fully committed leather tight pants, classic coat, hat and round glasses with a mirror coating. And the fact that his fashion habits (eg for some photo shoots he was not embarrassed painted shadows, powder or ink) is often misunderstood and even condemned, it does not stop.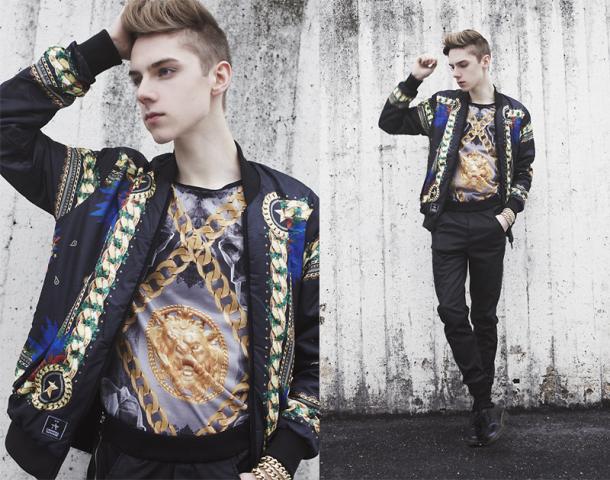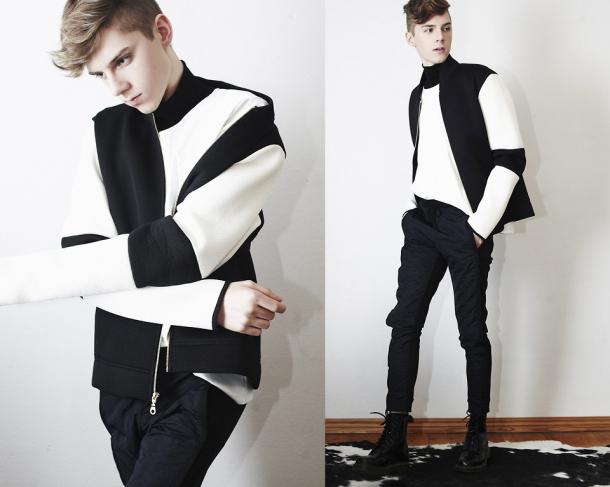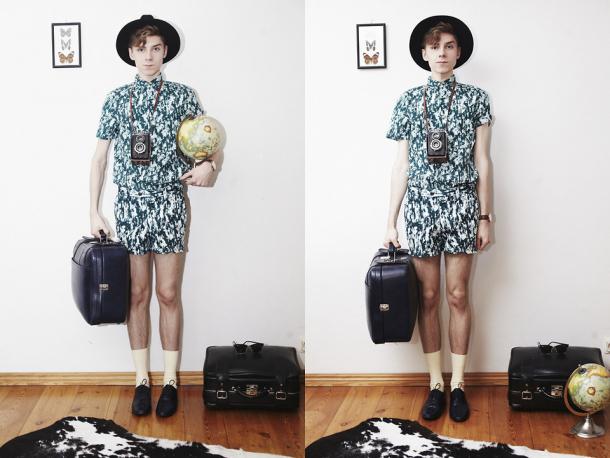 3. Zane Silver, France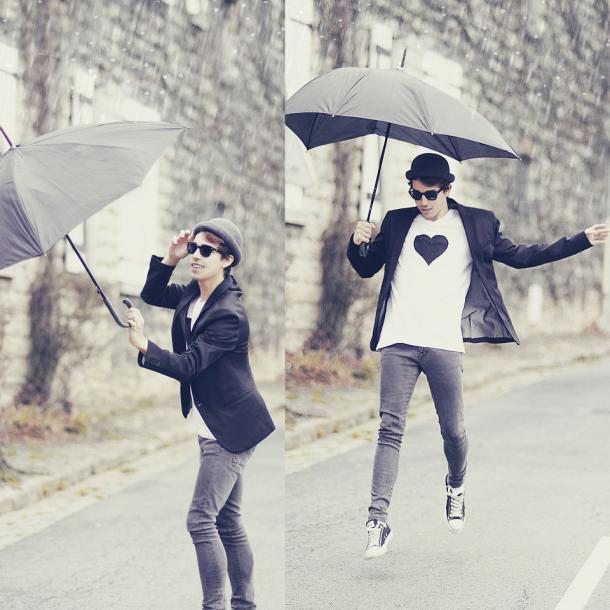 Bright and clearly not suffering from low self-esteem guy right out of the capital of the fashion life of the world considers the creation of fashion images of the main task. Sincerely in love with fashion guy creates a more everyday images, but still too often not the classic and not too familiar to our eyes.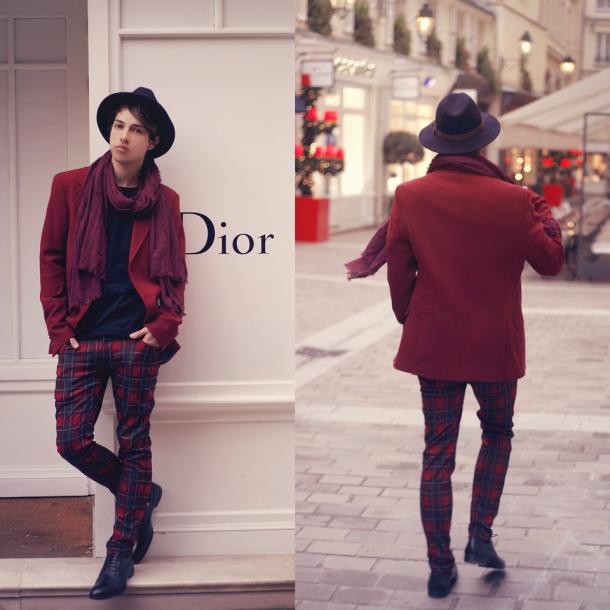 Yves Saint Laurent Hat, Dior Homme Pant, Dior Homme Jacket, Christian Dior Pull, Christian Dior Shoes
But he was always aware of the latest trends of the world podiums. His images spring handled serially in soft shades of gray, with a predominance of checkered patterns and tropical motifs. The main colors in his clothes coincide with the main colors of the podium - a sky-blue, the color of the spring sky, and red, with all its nuances.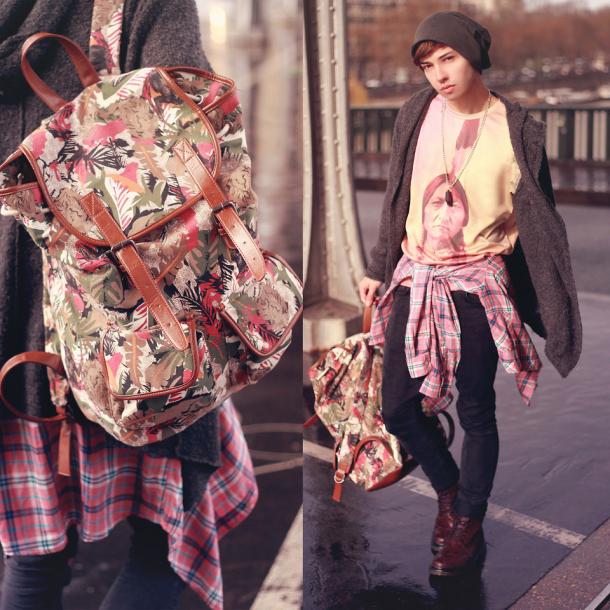 Mr. Gugu & Miss Go Top, Forever 21 Shoes, Pull & Bear Pants, Forever 21 Shirt, New Look Bag, New Look Beanie, H & M Jacket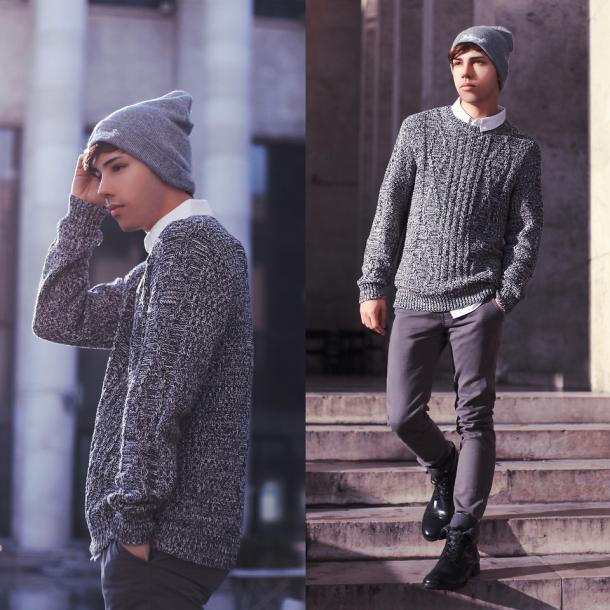 London Goods Beanie, Marc By Marc Jacobs Sweater, New Look Shirt, Topman Pants, Yves Saint Laurent Shoes
Almost all of the elements from the wardrobe of a Frenchman like a tour of the expensive and famous fashion houses.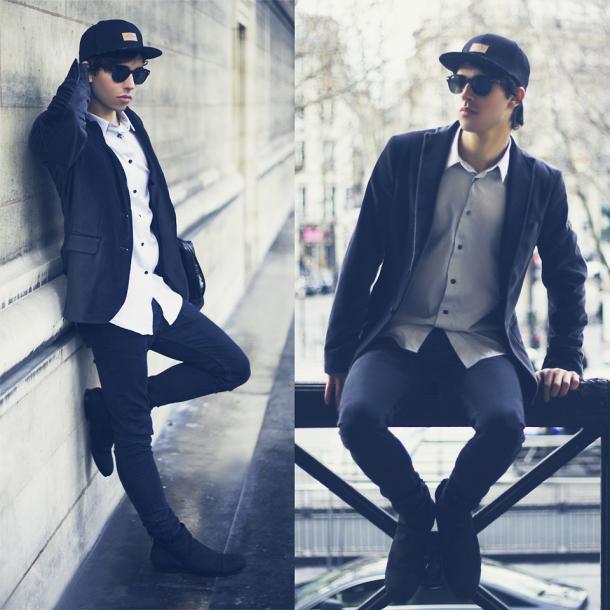 New Look Cap, Ray Ban Sunglasses, Hugo Boss Jacket, Giorgio Armani Shirt, Paul Smith Shoes, Topman Jean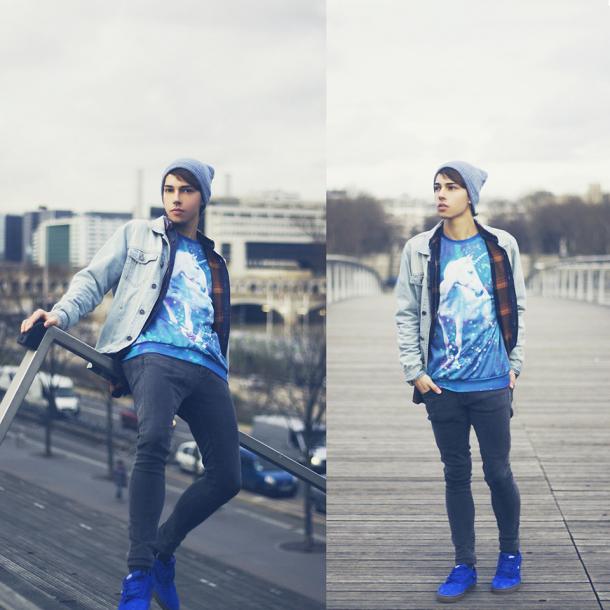 Mr. Gugu & Miss Go Top, Vans Shoes, Diesel Jean, Pull & Bear Beanie
4. Bobby Raffin, Canada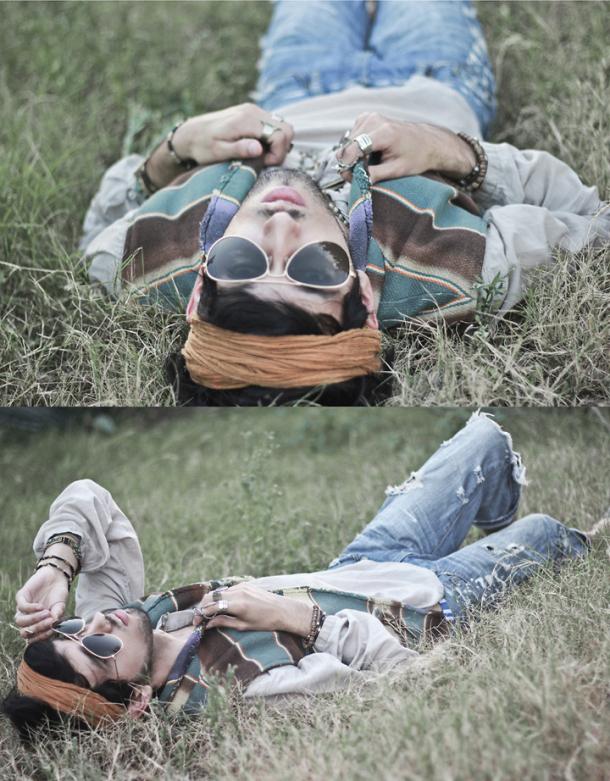 Bobby constantly traveling from Canada is in constant search of themselves and adventure. And though his sense of style does not take, the brand of his trousers care the least in comparison with spectacular photographs of the surrounding nature, unknown cities, mountains and rivers.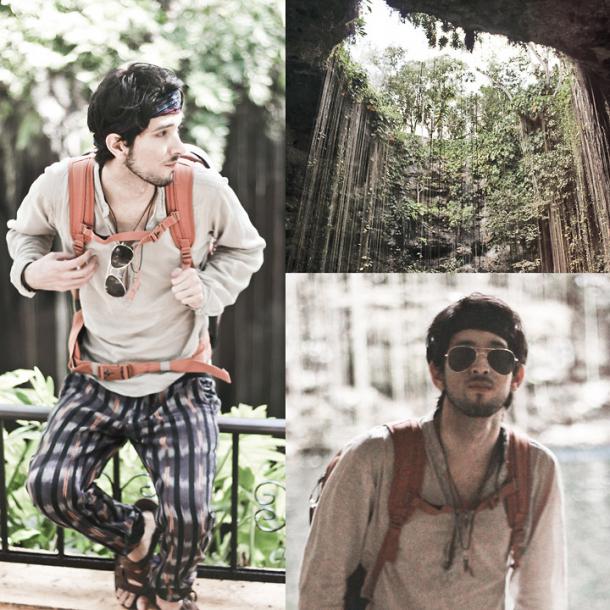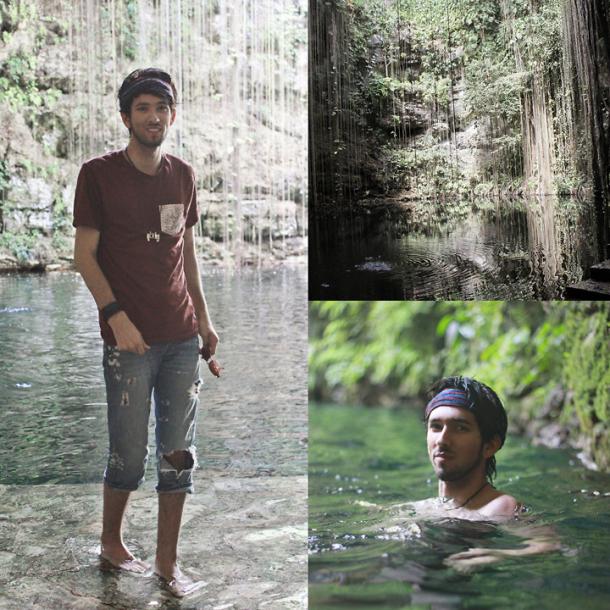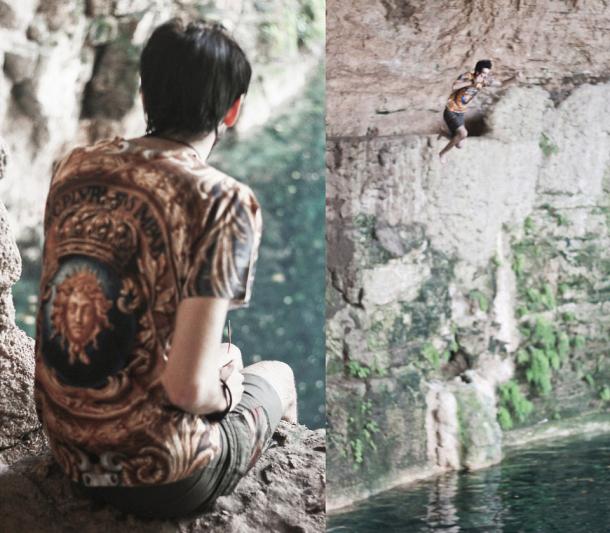 Style this guy vaguely reminiscent of hippies, Indians, the spirit of freedom and adventure. As comfortably as possible, free and loose clothes from a fairly well-known, most sports, brands, stands out ornaments and vintage accessories - the main characteristics of the style of living actively Bobby.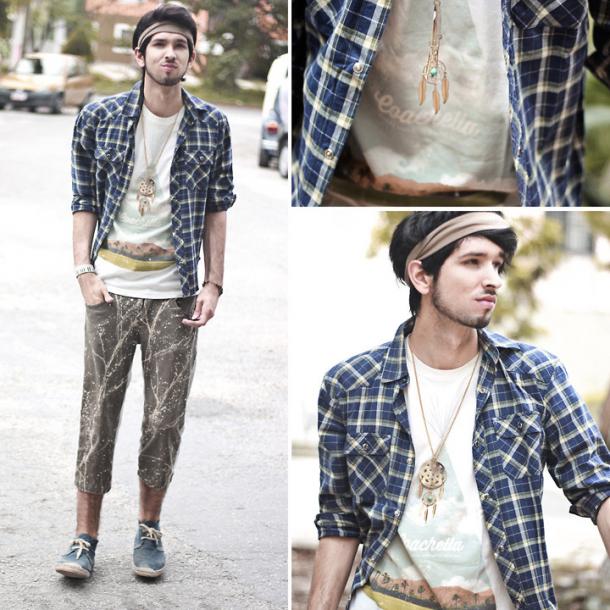 More about his adventures can be found here - bobbyraffin.com.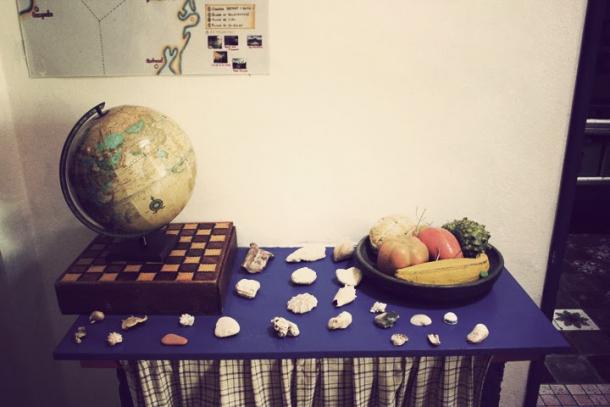 5. Edward Honaker, San Diego, USA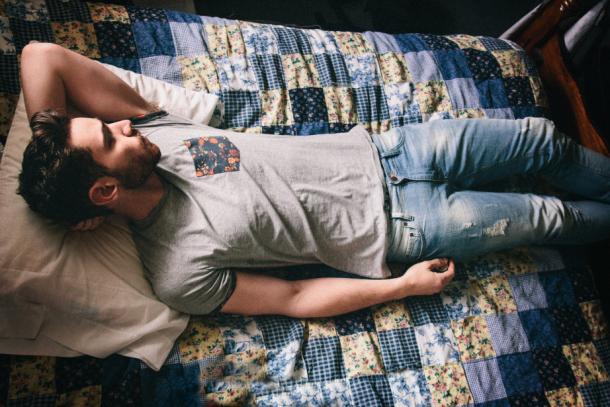 Another charming and attractive man in America, from which 37 thousand fans crazy. Ideal facial features, light stubble, good figure and languid eyes ... And someone actually interested in what he prefers trendy shirt with small print?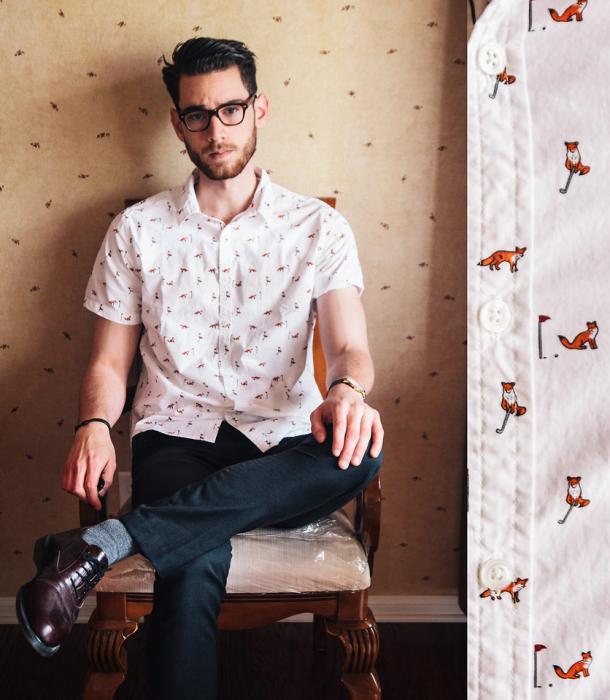 This, by the way, too, often traveling and living a bright, rich and carefree life the guy really has something to show. For example the size of his wardrobe envy of every average woman Russia and fashion blog with the modest name "Hair Edward» (edwardshair.net) like a guide to the colorful and bohemian life, which is not too much trouble.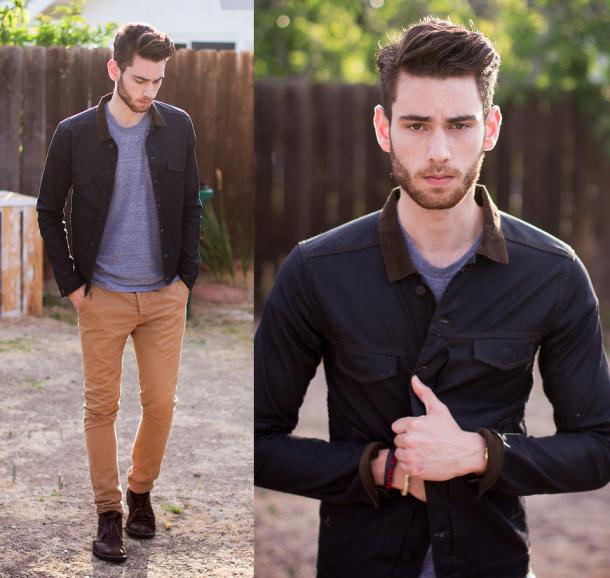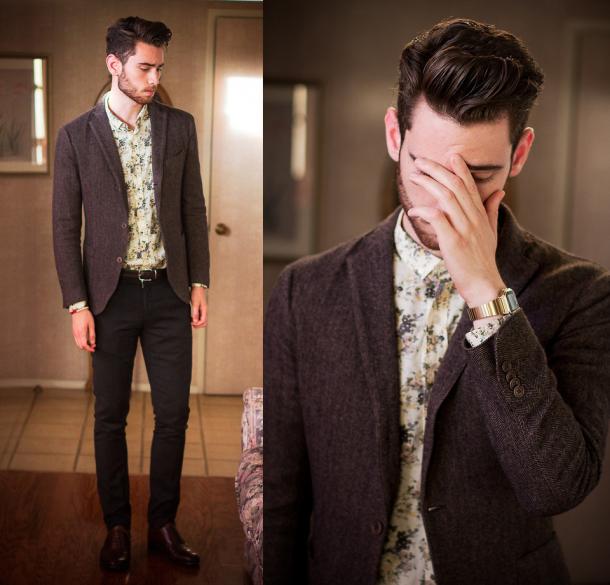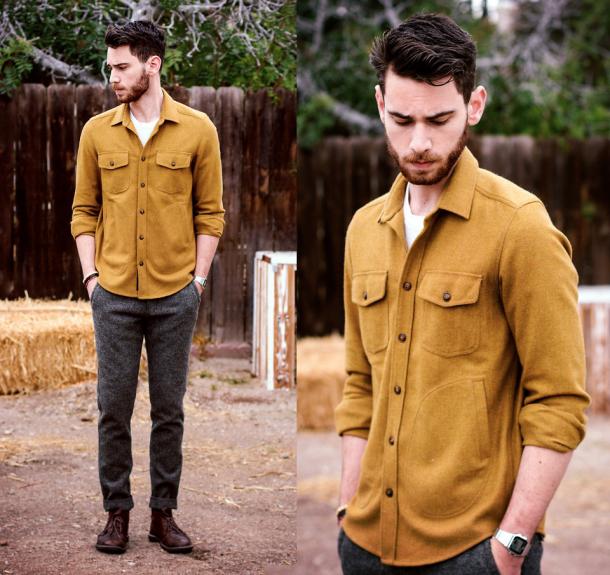 And yes, he has a very good casual style and sense of color.