I hope the matter is that only the cold that Moscow street fashion has become quite dull and not bright. Moscow hid fashion bloggers who are in warm countries, who are all in business. Although, maybe it's a crisis, not an economic one. Samovyrazhenchesky something. It is difficult to find among them those who are not just stylish and aware of fashion trends, has the means to purchase the trend of things and less of their mix. The main thing in fashion - is to arouse interest. If I'm interested bystander, I shamelessly will examine it, I'm in my eyes tell him that he is fashionable. Call at me interest! Be fashionable! Ay, fashion bloggers Moscow!
The first went :-)
Igor Andreev. Here he answers questions about himself: formspring.me/Mefisto7. Independent. At first I surprised. Never before seen in men such duality: there is in it, and the boy from the share (something elusive) and, of course, independent of a street bully.
Cardigan Uniqlo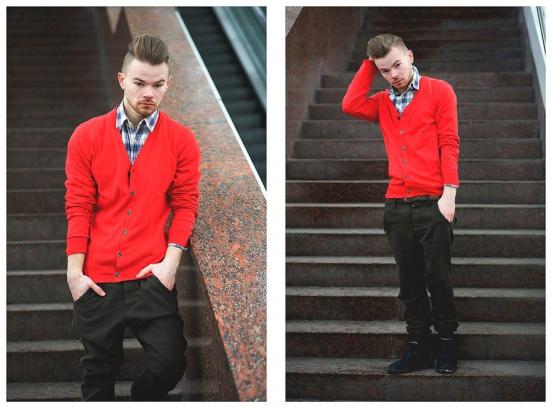 Jacket River Island
Sneakers Adidas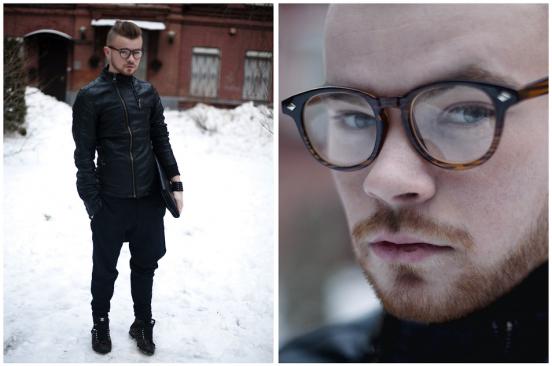 Fashion changeable and transient. Therefore, what was fashionable at the beginning of the season, by the middle of it turns into a routine. So it was, for example, with long chiffon skirts and sweaters on top of the rough. Even some fashion houses do not cease to bet on them in the new collections.
For example: Michael Kors (fall / winter 2012)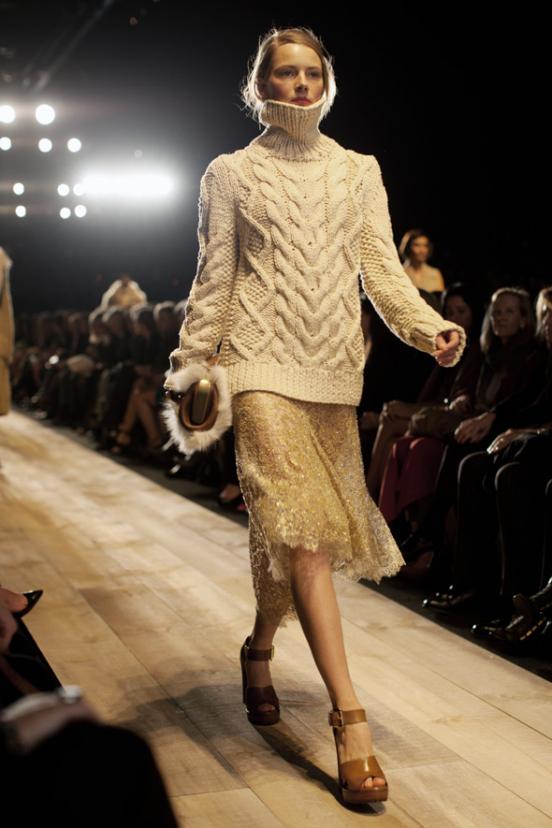 Tatiana Cvetkovic (vanillasisters.com). And it is not original. Chiffon bottom and coarse knit top - look is not new. But the popular :-) Thanks for labels to clothes.
Sweater Zara
Skirt Asos
Belt Asos
Glasses Ray-Ban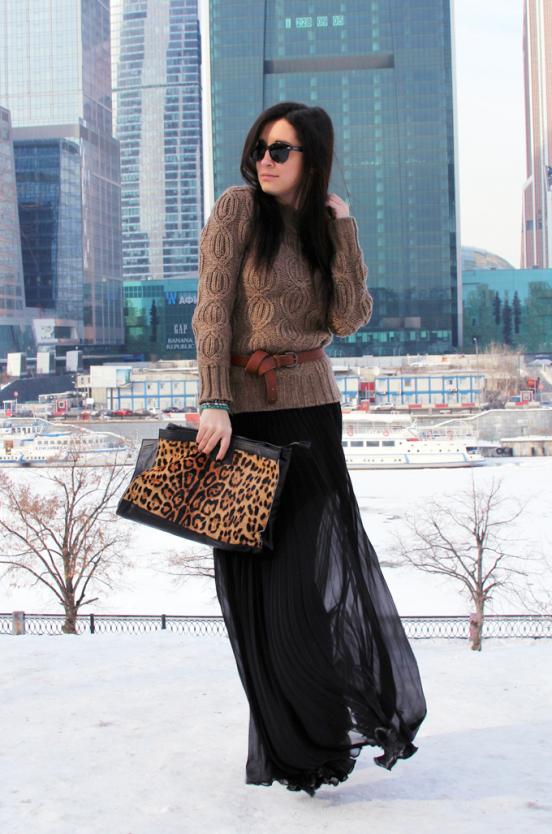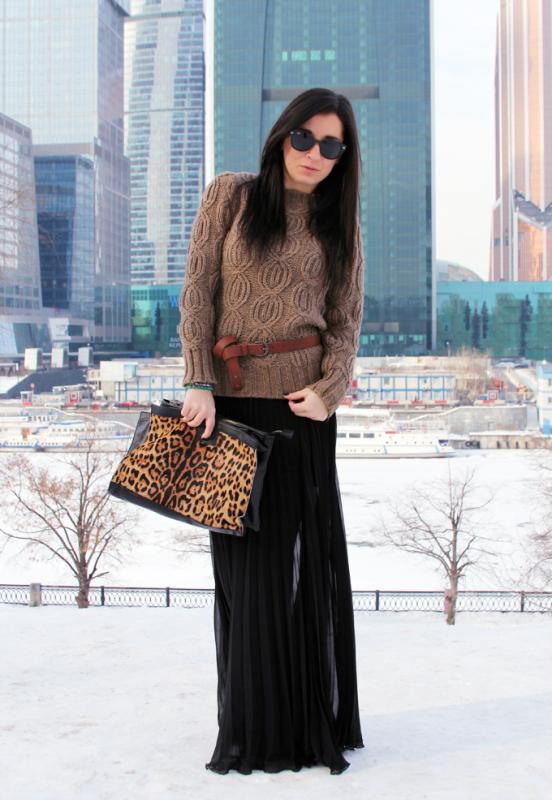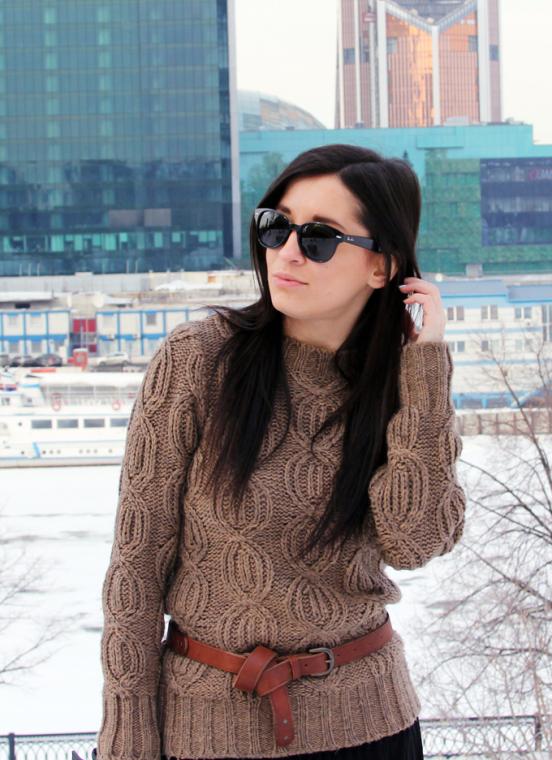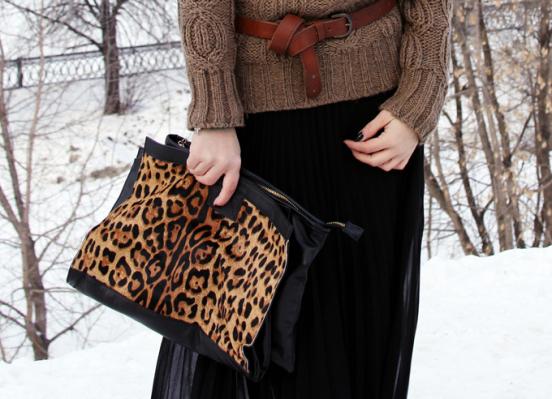 And now a sweater knitted by rough Juliana Kim (theveryuk.com). Firstly, it probably silk (at least looks like). Secondly, gorlovyna vyvyazana deliberate negligence. Third, the drawing itself, a lot of them in a single product, they are not located ryadochek a row. And you, which of sweaters more interesting (read: trendy)?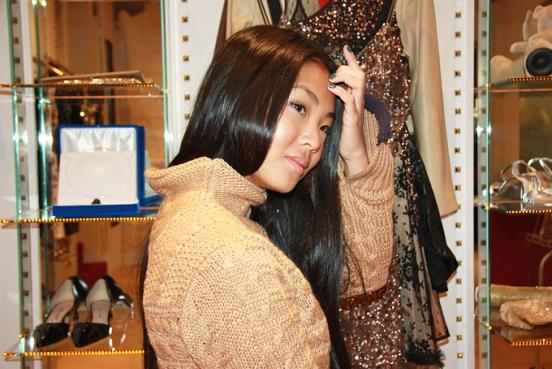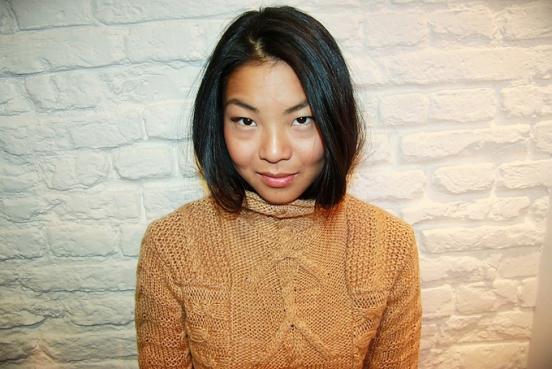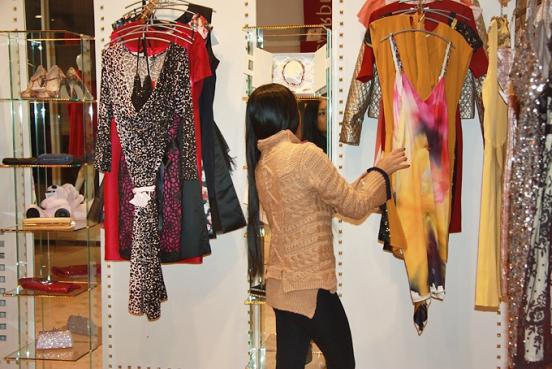 And Juliana in a classic way, seems to show. Nothing to discuss, all right, and to the point.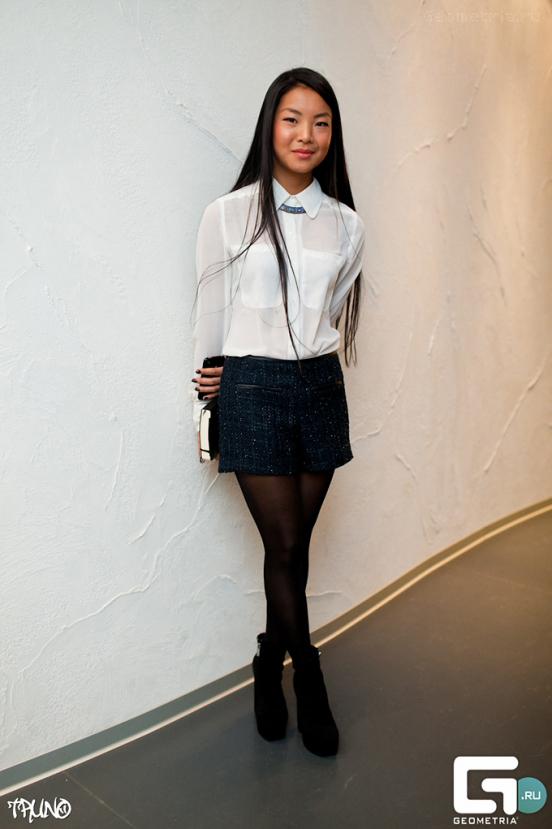 The street still cold and slush, so the look of the Perventina Ols (perventina.livejournal.com) on the background of the sofa :-) The colors in the trend. It has long been trumpeting the fact that the striking trend in the fashion of the coming spring. So bright, so that in the eyes dazzled. The dress I found at once (to order it at the end of February). Of course, Olga bright, beautiful, and would like to put several exclamation marks :-) But! Maybe someone will understand me: very sweet ... Olga, by the way, great bakes, creates culinary masterpieces. It makes ornaments handmade.
Colored dresses inlovewithfashion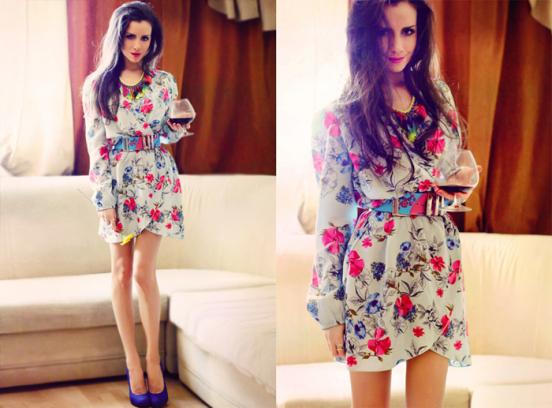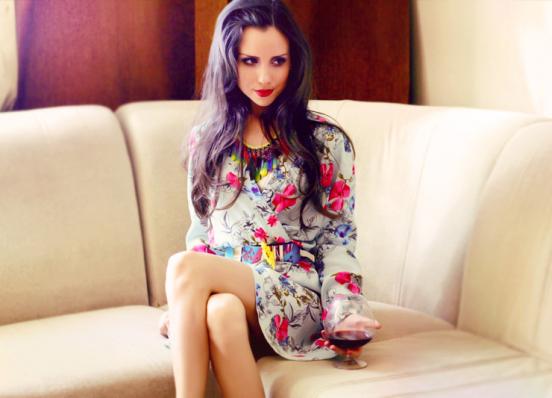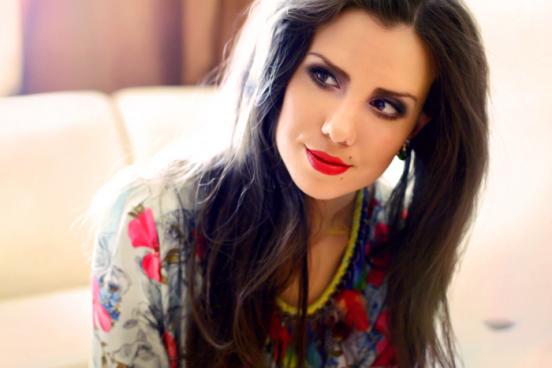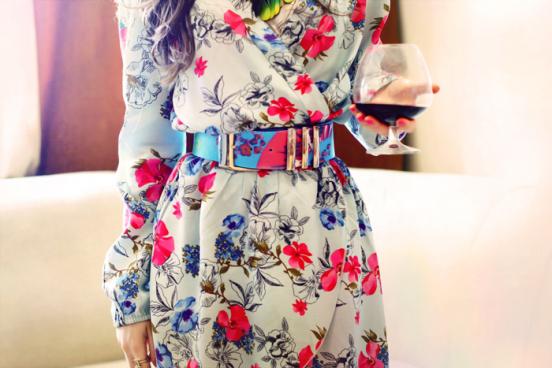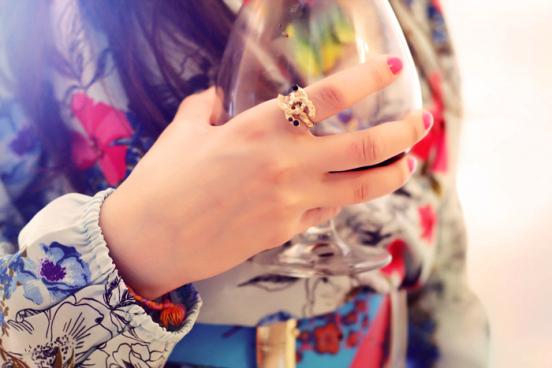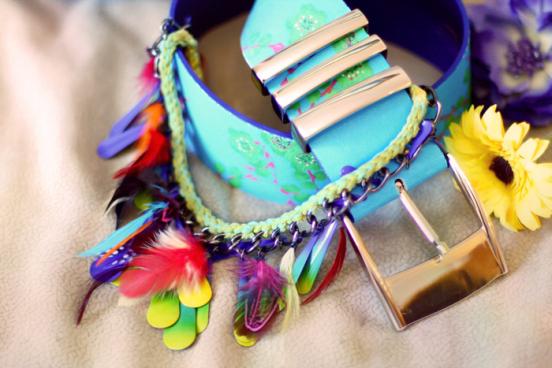 But more often, street fashion in Moscow, copies, copies and copies. I do not want to say that the West, and especially not to the East, there is even a modern fashionista authentic. Look Lola (lolafromvalencia.blogspot.com). She's pretty, is not a modern person with could look a stir. And what do we have? Looking at her, I suddenly wanted to say drily: fashion is a massive socio-psychological phenomenon in recent times, losing even spontaneity, and even more unique.
Cape zara
Jeans zara
Cardigan topshop
Hat reiss
Bag uterque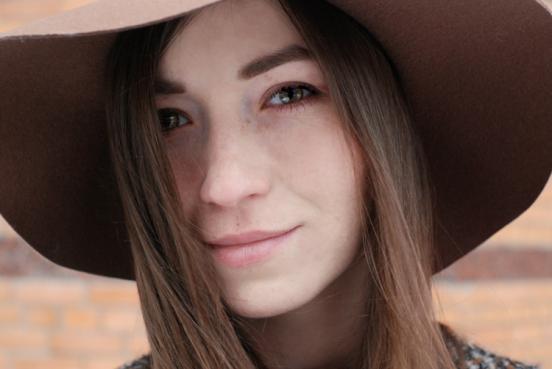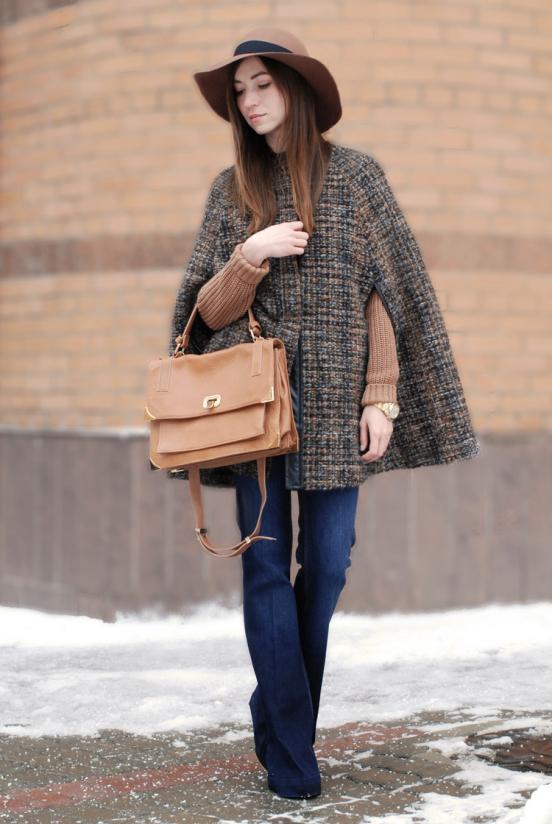 Boots fabi
Bag zara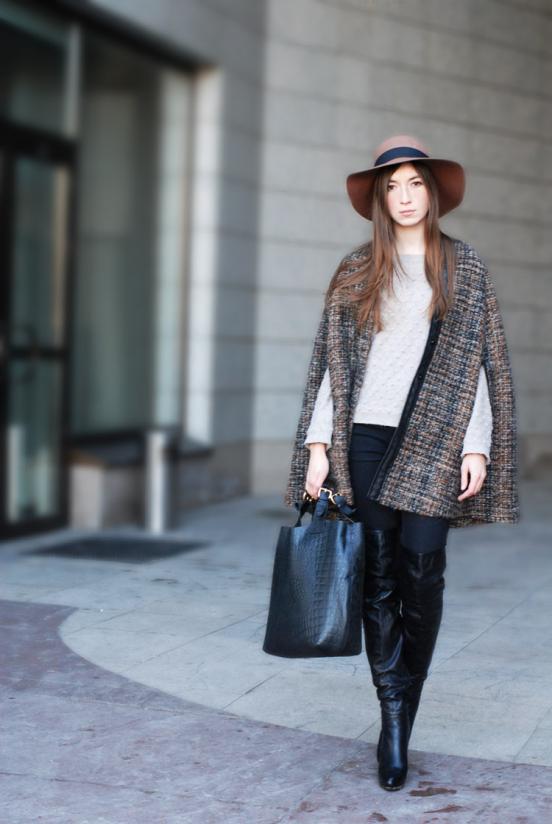 Coats zara
Shirt h & m
Jeans uniqlo
Bag furla
Shoes etro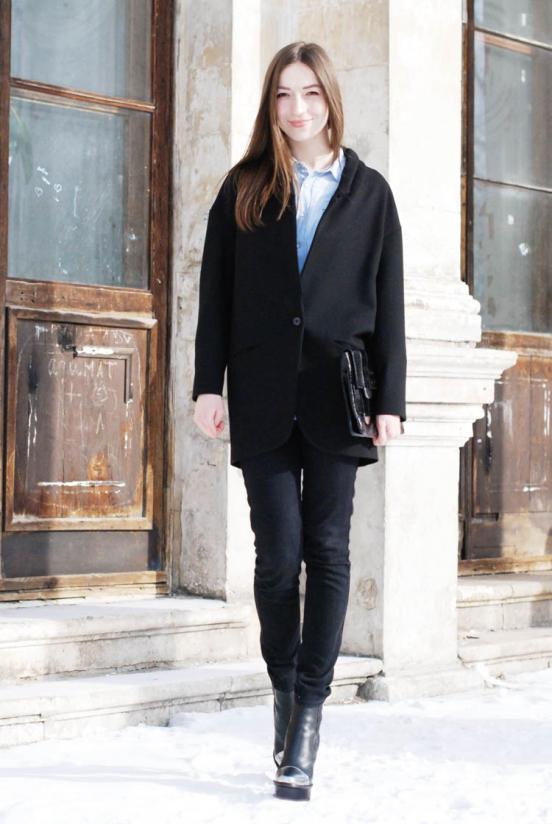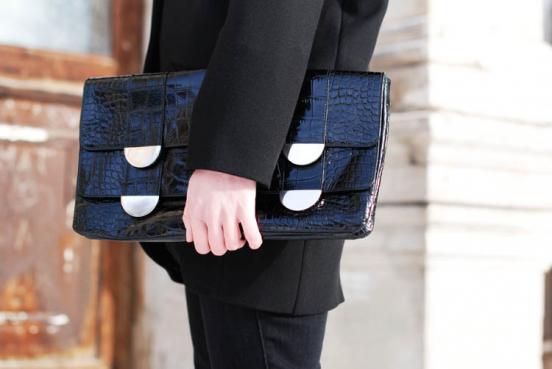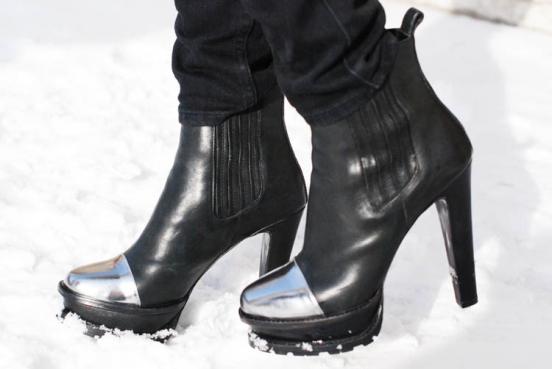 Here Alexandra M. Despite the fact that her images I do not like, but she is looking for. And it seems to me, is to find a unique and amazing style.
Crochet Sweater New Look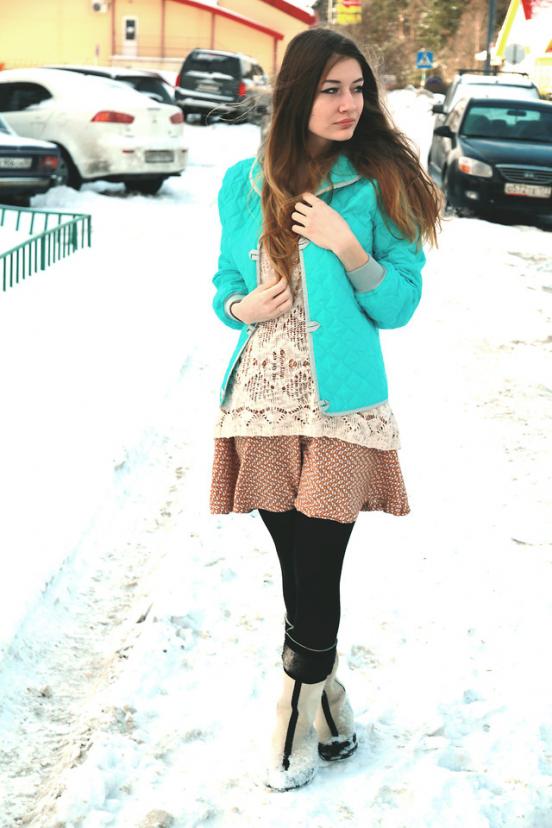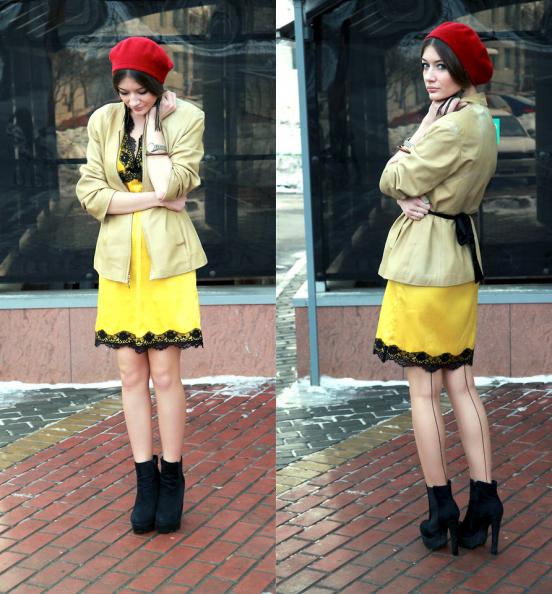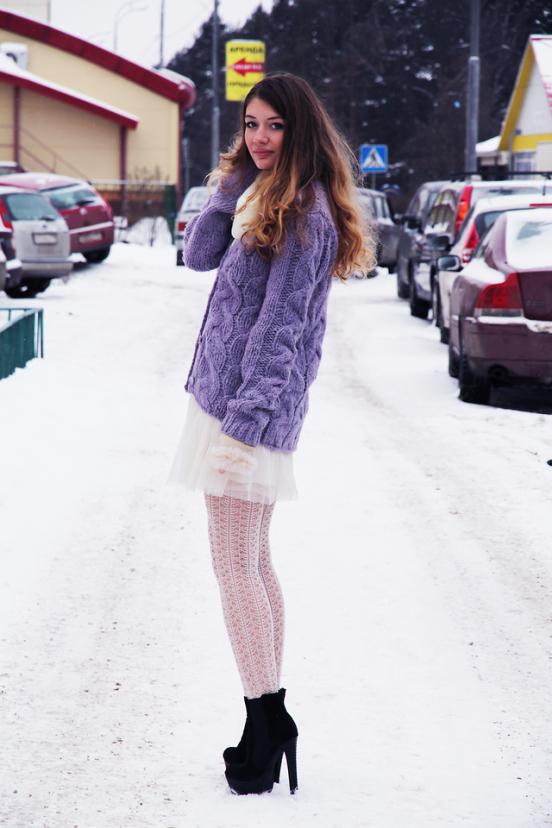 There is a street fashion of Moscow, those who alone with his eyes uplifting. Svetlana (brighttoflight.blogspot.com) of them. Always fun on the photo. It created entirely too Spring image, not the weather. Understand it is possible, already fed up with the cold.
Jacket Miss Sixty
Skirt Zara
Shoes Prada
Dress PINKO
Shoes Prada
Jacket Zara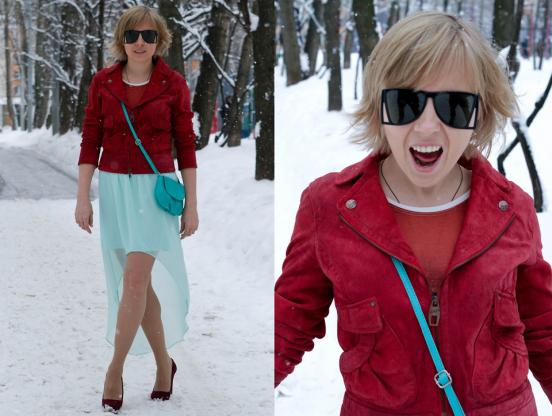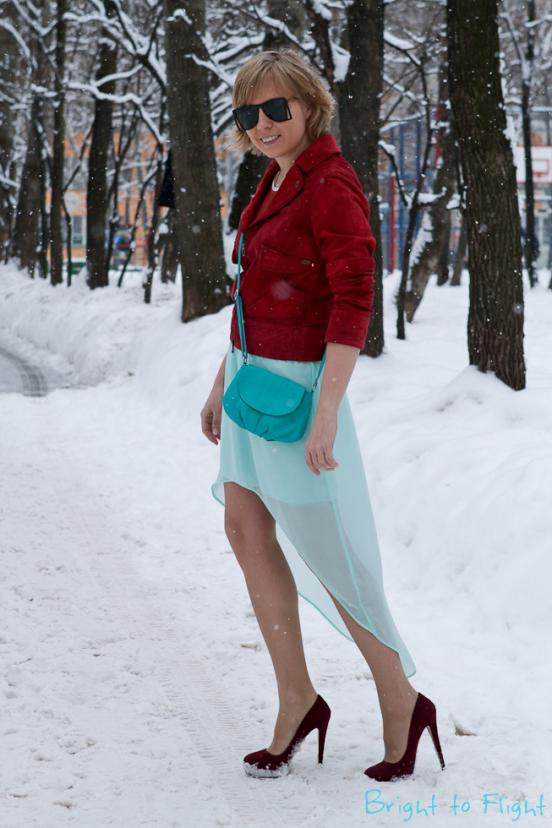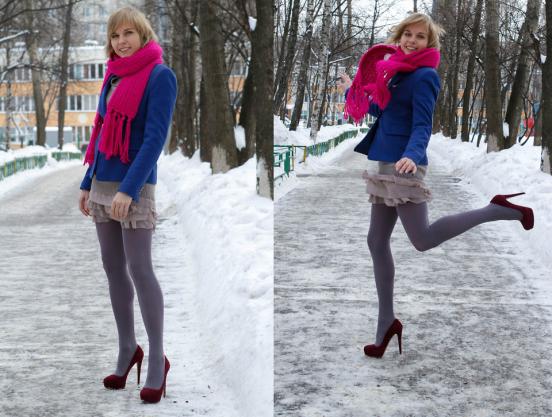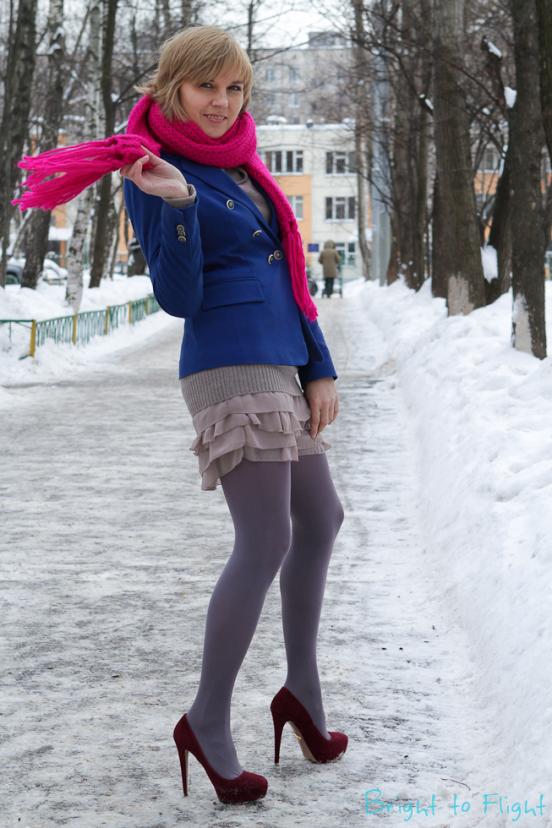 There she had a warm and cozy bows.
Coats PINKO
Skirt Mango
Boots Salvatore Ferragamo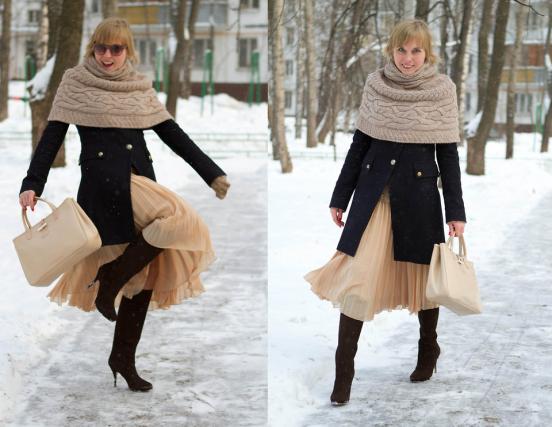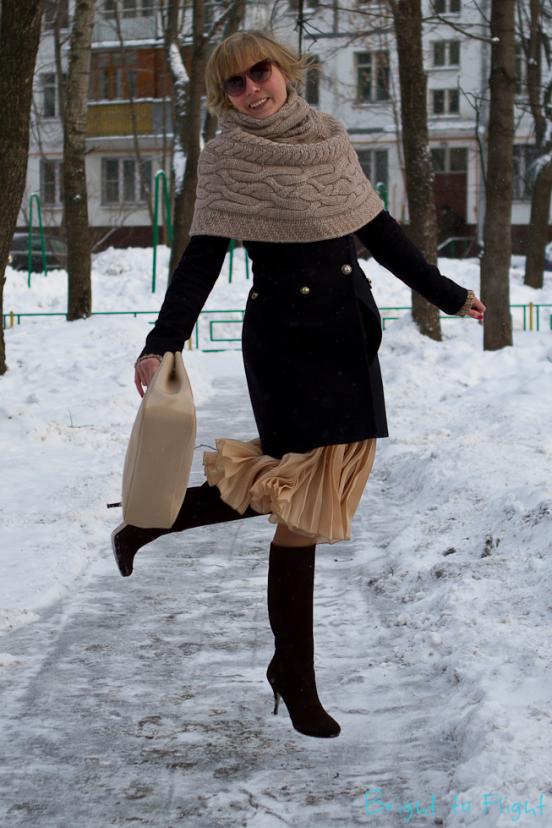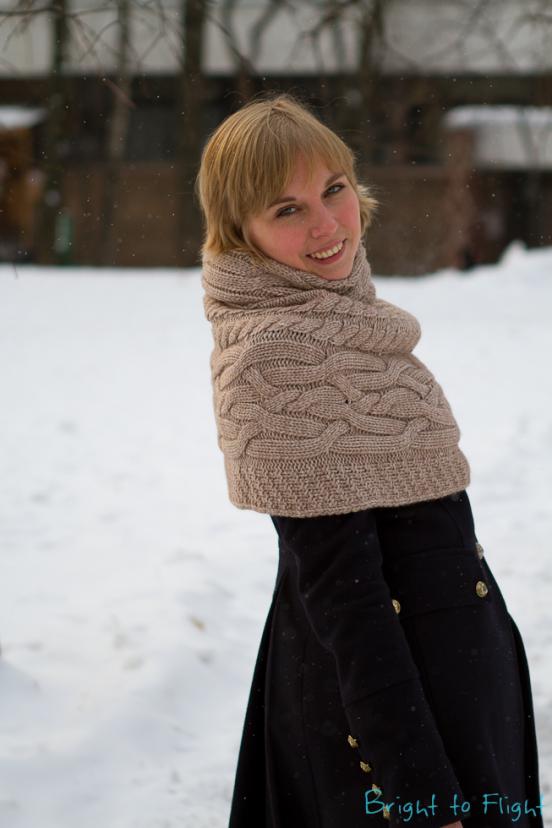 Irina (rusbabeirina.blogspot.com). Here she is in the park. I do not think it is interesting, although the park naimodneyshy attribute. Even against the background of a photo of his car does not save :-) If she looked like a model on the catwalk of Burberry (Autumn-Winter-2012), it would be even in public transport was modnyashkoy :-)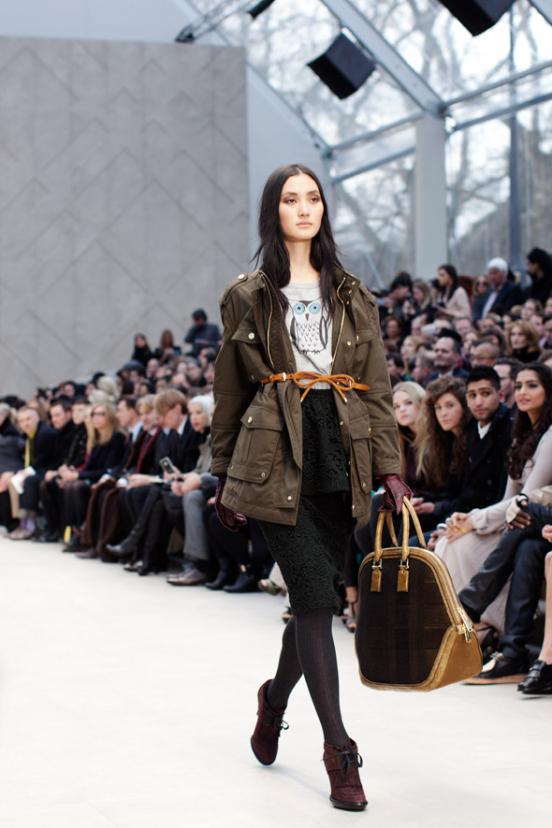 Boots Emilio Pucci
Park Koton
Cardigan Massimo Dutti
Top Koton
Golden leggings Koton
Bag Bally
Gloves Versace
The car Volvo XC60 Terra Bronze D3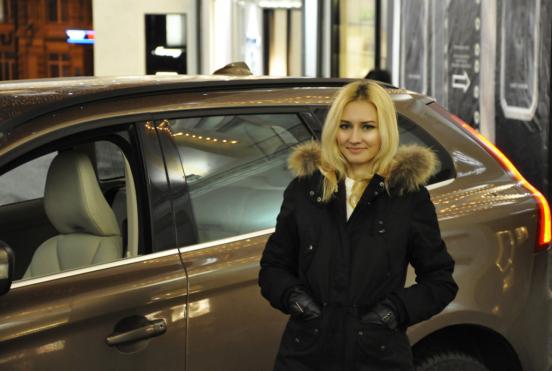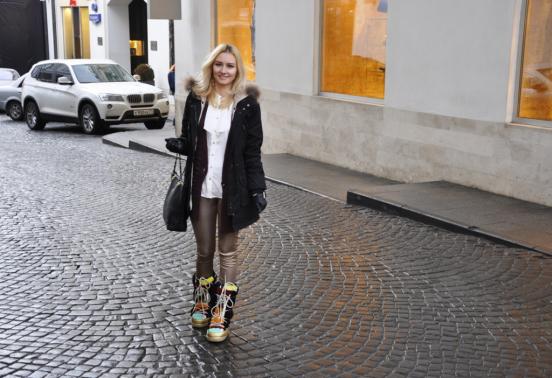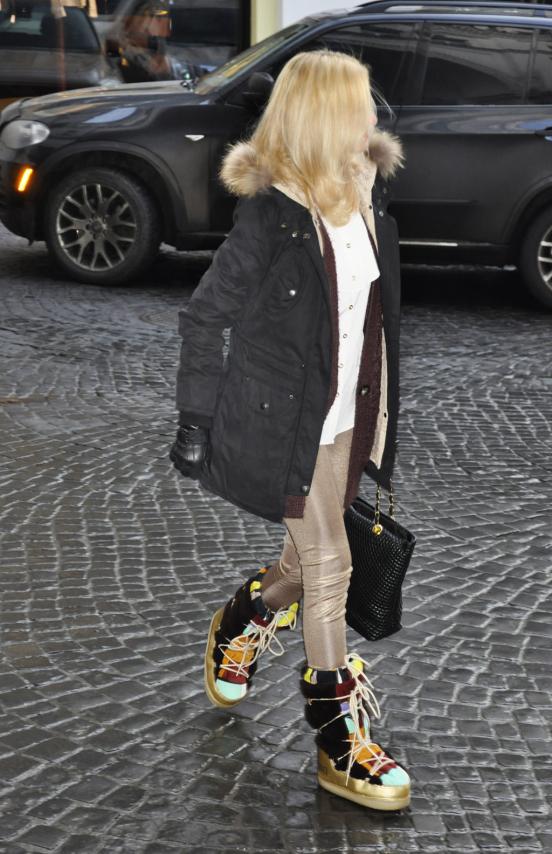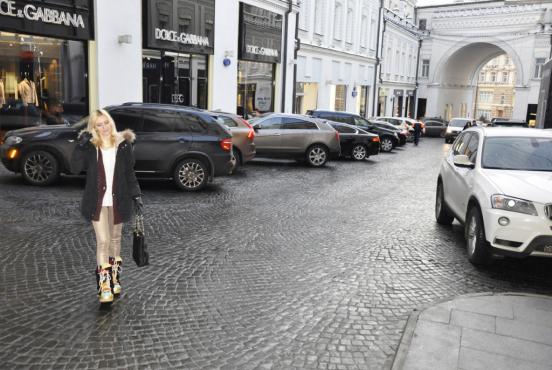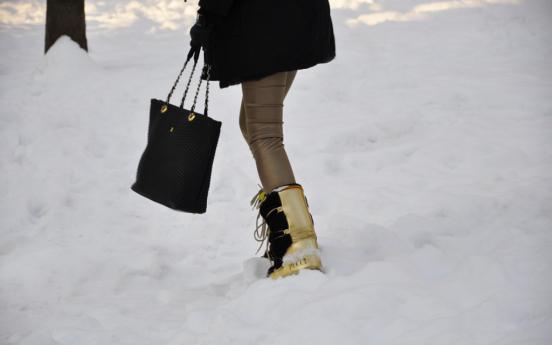 Well, at the end of a mastodon :-) streetwear Moscow Margarita Galkina (ritagalkina.com). That praise her, praise ... Can someone of you praise? It is a charm, but the word as something adults. She has charisma. I do not like that word. She has the style. Classical. She needs to be smart, to drive a car with the driver, wearing only silk, cashmere, fur. When she sticks to his style, it looks interesting. For me. And as below, I do not want to praise it.
Coats and sweaters Zara
Jeans Guess
Ankle Vogg
Clutch Asya Malbershtein
socks calzedonia