Street fashion in Europe and the United States form a simple girls who are not indifferent to the fashion-industry.
They are so different and so similar ... What makes the modern fashionista?
Sarah Birkett, model
Vintage chic: jeans Levi's, interesting antique coat and boots Clarks to match the top.
I am inspired by the good-crazy old woman. They have nothing to lose, and often they do amazing things. In the future, I would like to keep love to experiment ...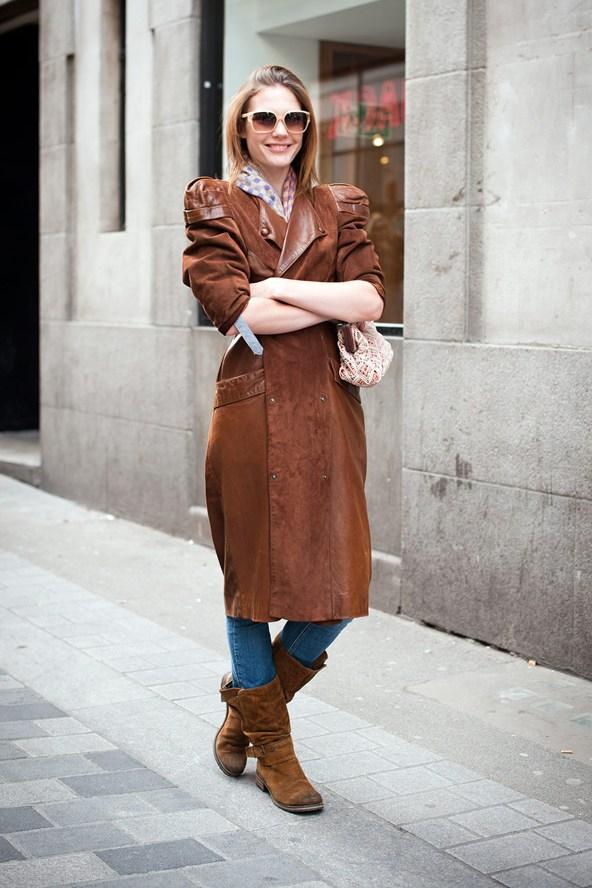 Hannah Grayson, store manager
Girl created a simple but striking urban image: H & M pants and loose cardigan Zara.
Usually I wear dresses rich colors in minimalist style, but to add to their bows "spice" prefer to dilute their handbags and accessories Calvin Klein. In recent years, this is my favorite brand. Inspiration draw from magazines of the early 90's, as well as pay attention to fresh autfity my favorite Diane Kruger.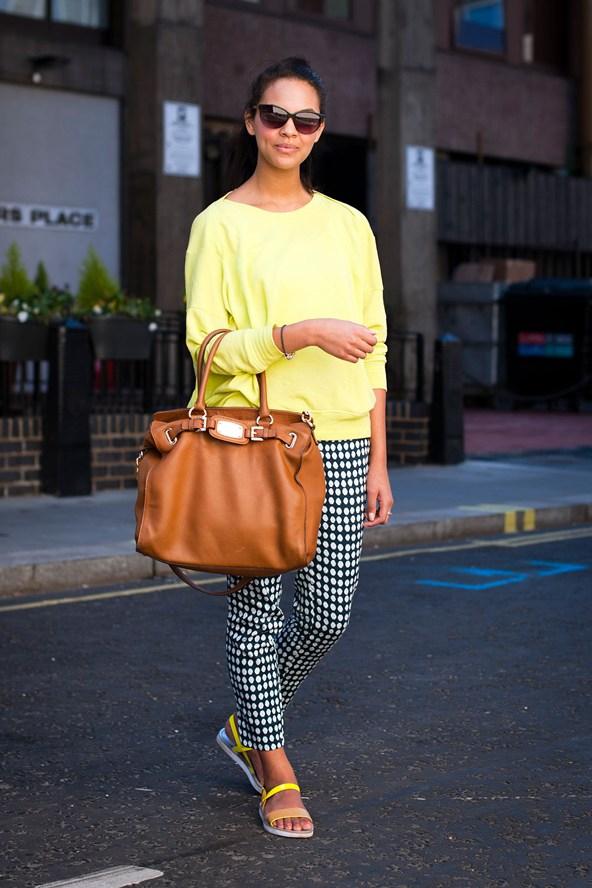 Albee Bailey, photographer
On it: boots Topshop, vintage skirt and top Zara
Street Fashion in London - that's what spurs me constantly. Looking for fashionistas-Englishwomen, I try to create your own style, referring more to the past, because my grandmother was a very remarkable lady! I'm a big fan of Celine and cosmetics Mac.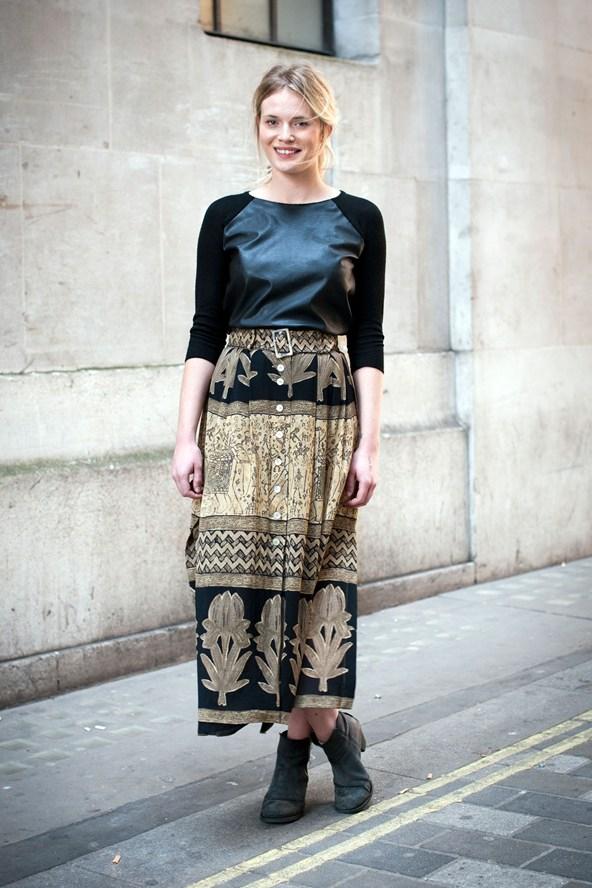 Shaomin Huang, a student
Your original image created by a student of the stamp and shorts unknown American label, as well as mustard tights and cardigan Topshop Urban Outfitters.
I am not a supporter of European fashion. I like the style and way of life of women in China. There's not so boring and monotonous, because our people have always been non-standard approach to many things. Despite this my favorite is still beautiful, stylish and incredibly charming Audrey Hepburn.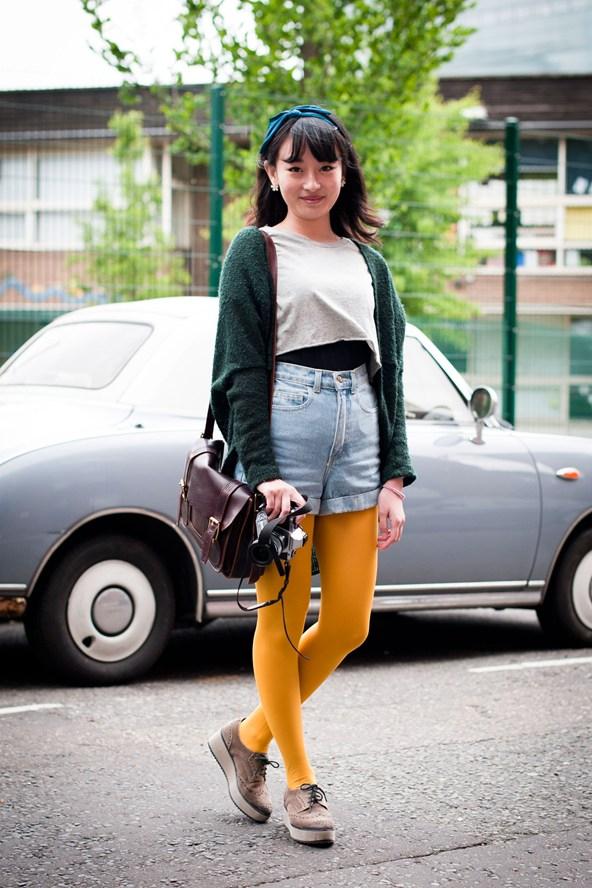 Kathy Mi, a law student
On it: shoes, bag and top Topshop, leggings, ASOS, Primark hat and jacket Mango.
Love fashion and models, and especially Mary Katrantzu designer and model Cara Delevin. In my opinion they are both very extraordinary personalities!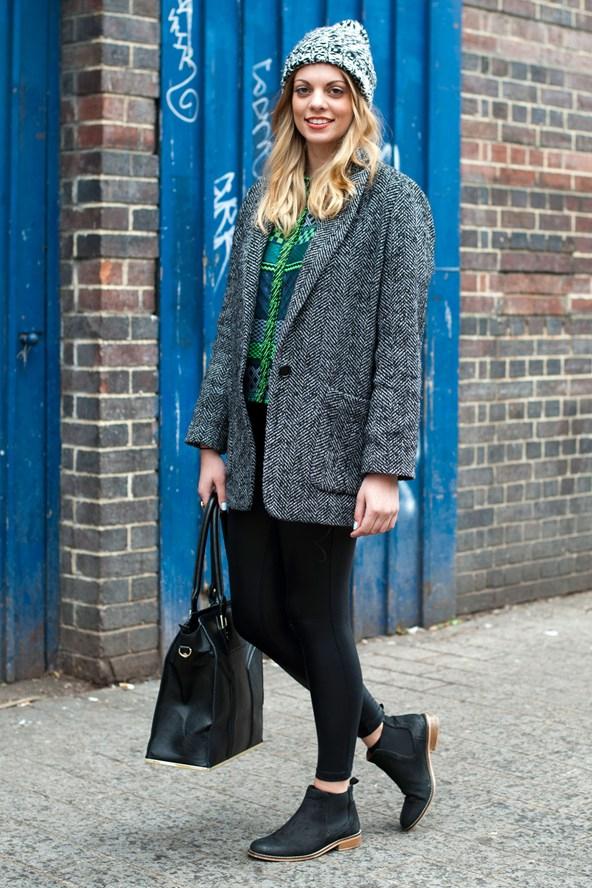 Enrica cool, architect
Purely Vintage image with a touch of new products from H & M (bracelets).
I love the series «Mad Men»! Megan Drayper - my favorite. But in general, I would say that fashion 60s was much more interesting and noble fashion today. Vulgarized concepts and many began to dress too provocatively. I do not accept this.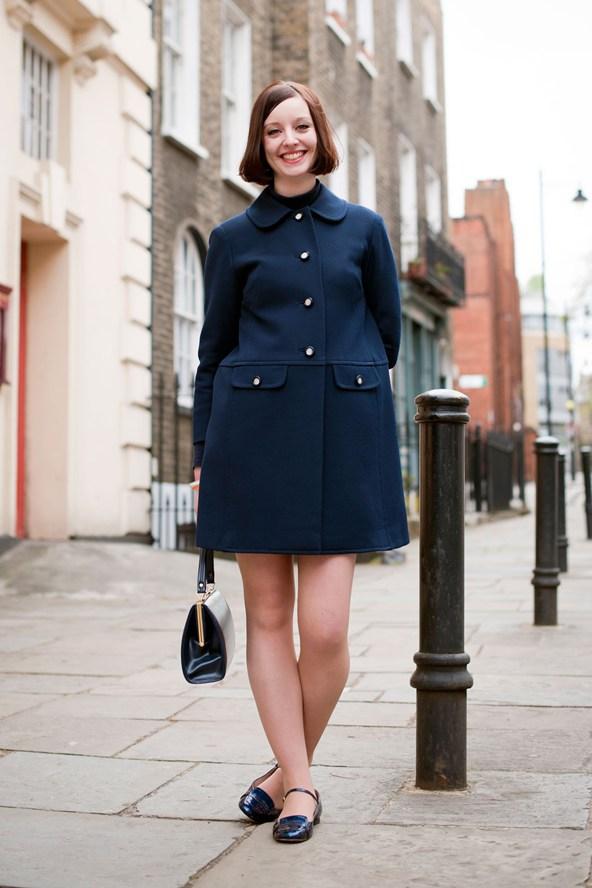 Jade Geskin, dentist and part-time makeup artist
Free bow girl had created through the clothes Urban Outfitters, Mango shoes and cardigans his father.
Ideas do not just happen. To be "in the subject line" I daily through the appropriate section on Tumblr. In addition, a positive effect on me have movies with Edie Sedgwick.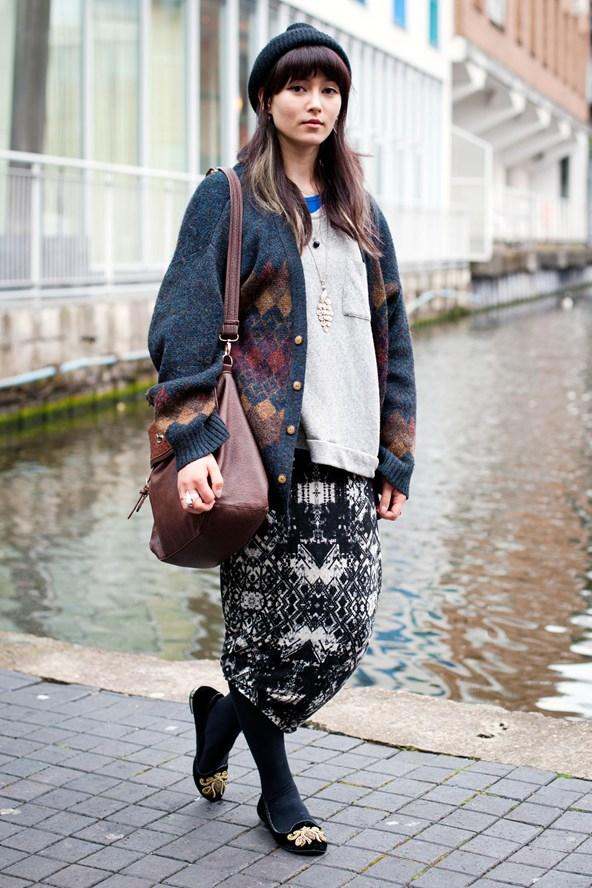 Jenna Didion, manager
On it: a jacket and shoes H & M, pants and top Primark, handbag and necklace Monki.
In everyday life, I have to wear a lot of black, but this brings me to my inherent creativity. I try to add to his original costume and, most importantly, saturated color accessories.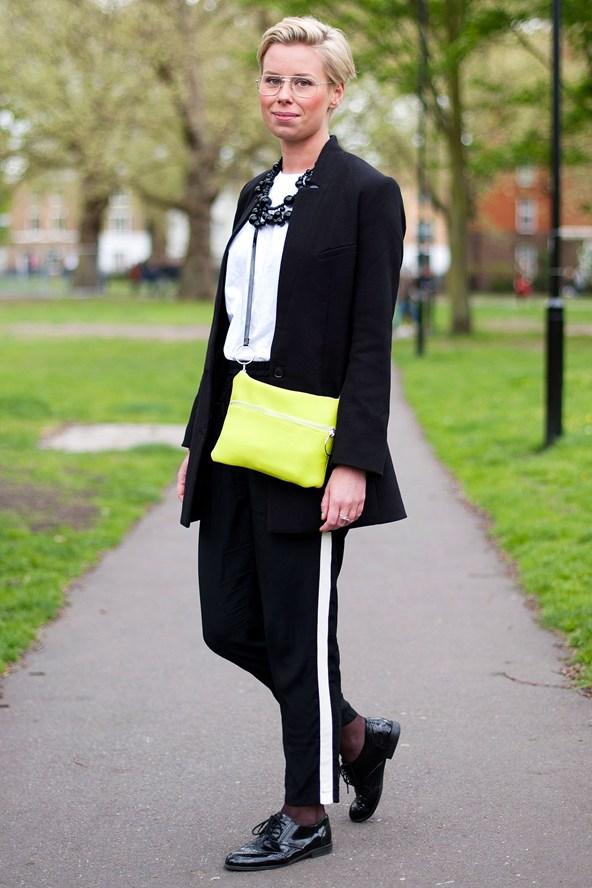 Jennifer Fennerti lawyer
Component parts of its low-key autfita: M & S tunic and capri Lou Lou.
I would describe my style as "neo-vintage". I like the new wave of designers and their concepts, but still best left in the 80s. Trying to combine.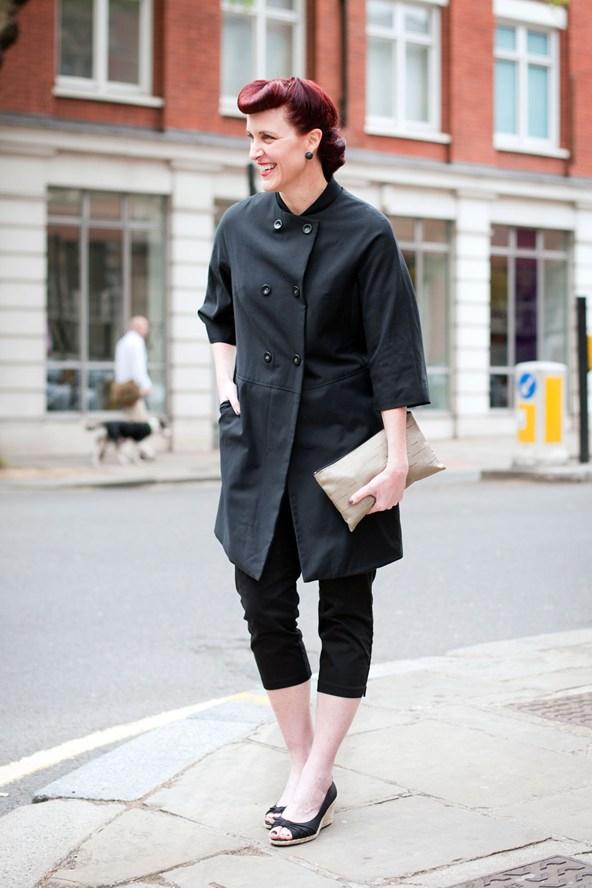 Eliska Murray, Assistant Sales and aspiring fashion designer
Blonde chose midi dress Reprobates and shoes in tone from Peacocks
My style - chic glamorous' 50s. I am guided not by fashion trends, and that never goes out of style and really suits me. I have a little overweight physique, but I'm not complex, because Marilyn Monroe proud of its forms, so why could not I?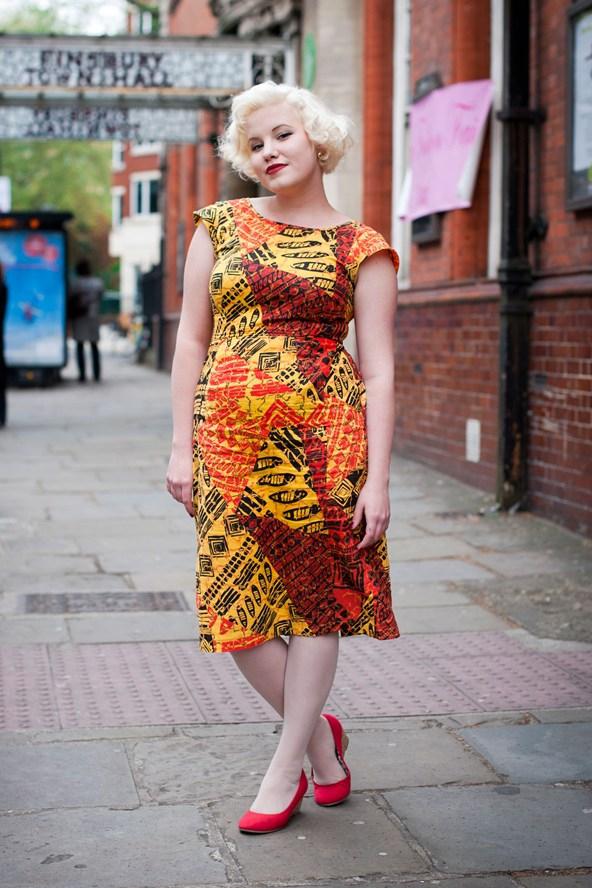 Amy Bergshtom stylist
On it: a coat and boots Topshop, bag and blouse Zara.
My style is reminiscent of boyish. I appreciate minimalism and quality tailoring.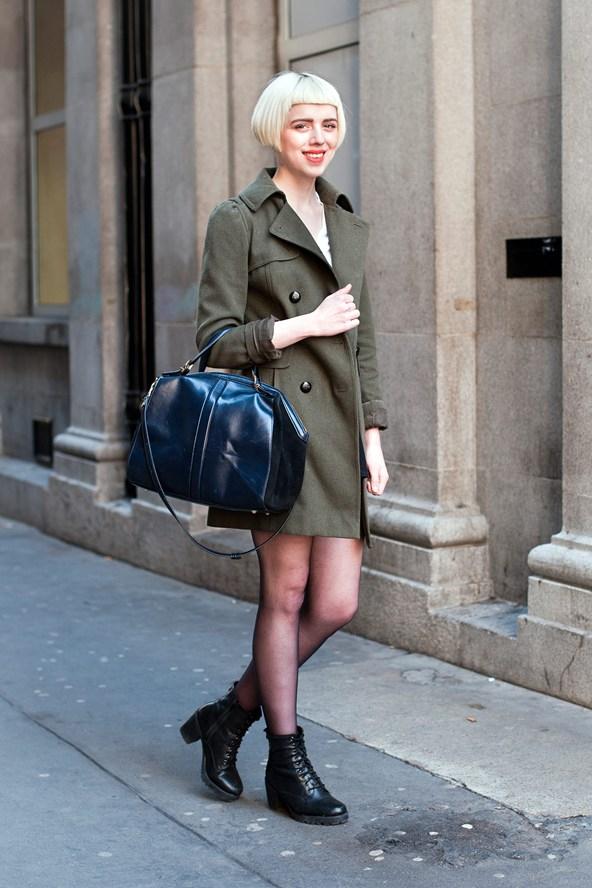 Celine Tign, ​​artist
On it: a long dress to the floor of Cos, Mulberry handbag and sunglasses Topshop.
My favorite - the artist Frida Kahlo. Besides the fact that I like her naive creativity, I love her colorful Mexican-style clothes.
Charlie Hamilton, nurse
On it: vintage dress, comfortable shoes Topshop, Zara and roomy bag classic sunglasses Ray-Ban.
I have about 300 vintage dresses with a variety of patterns. They form the basis of my wardrobe.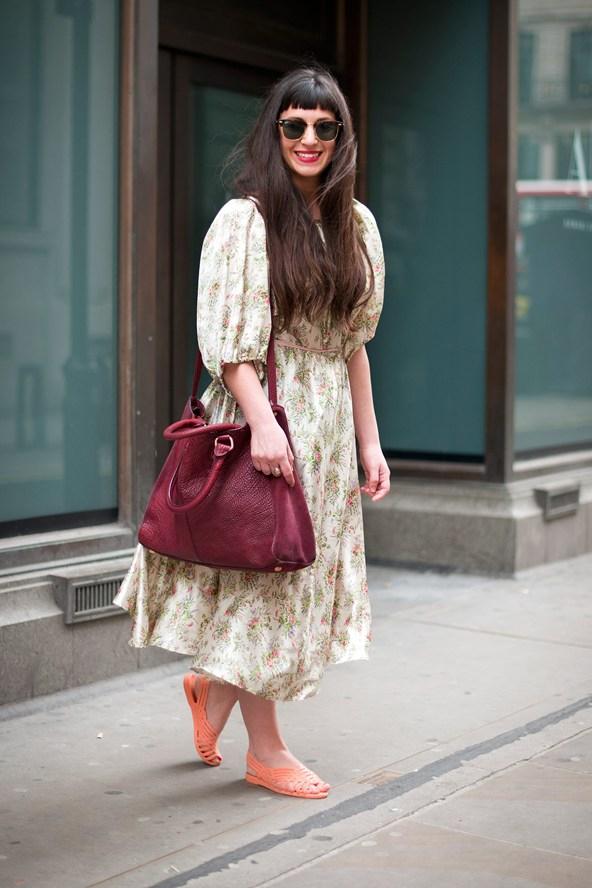 Christina Daley, stylist
On it: sneakers Nike, spectacular pants H & M T-shirt and light Marks and Spencer.
Whatever the weather, give up bright things I will not. Flashy colors make me happier. My "style icon" - Rita Ora, who, like me, is not afraid to combine clothes of different styles and eras.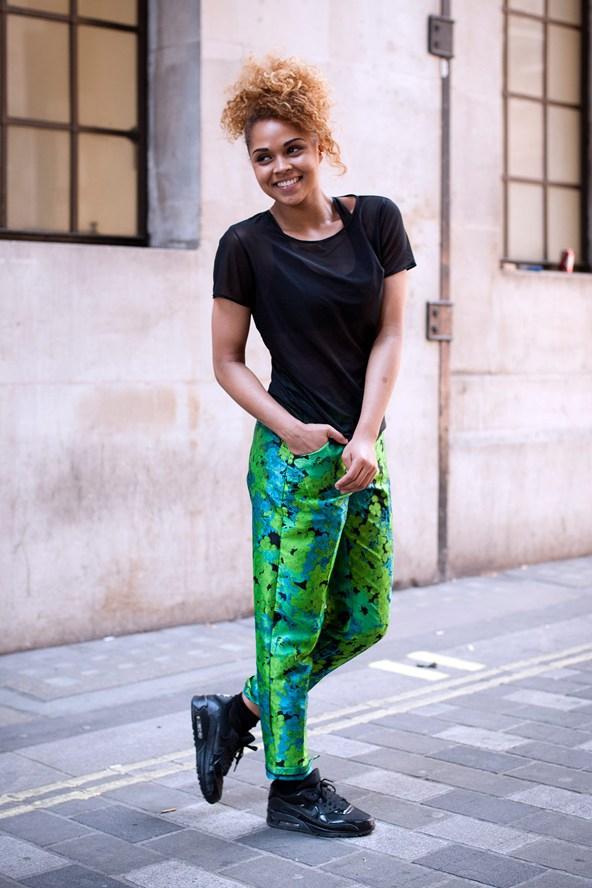 Natalie Campbell, director of consulting company
On it: a black dress Warehouse, Mango jacket and polubotinochki heeled from Zara.
My style is expressive, like Rihanna, and elegant, like Kim Kardashian. I have achieved this thanks to travel to Paris, parisian chic - it's really something!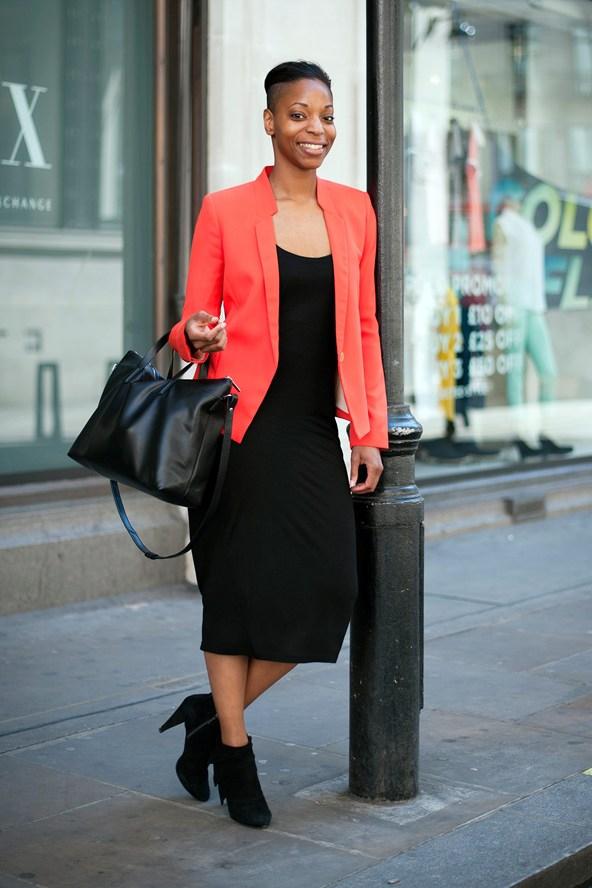 Olga Panchenko, an employee of Public Relations
On it: cardigan, sandals and a bag Zara, and maroon jeans Massimo Dutti.
My style is simple. This is a casual ordinary.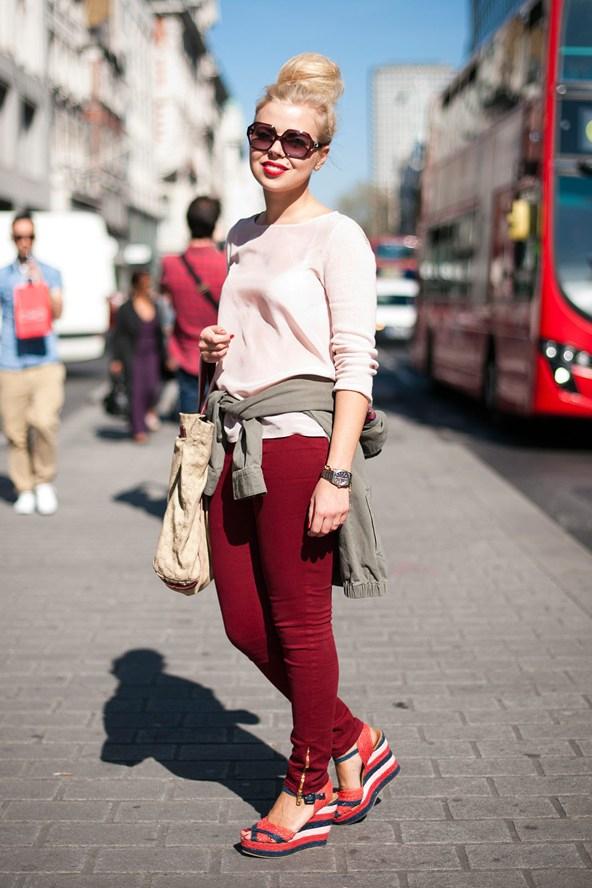 Jesse Dunn, the model student and
On it: vintage skirt, leather jacket Asos, Top American Apparel and rough boots Dr Martens.
I think you can not go wrong if you wear a leather jacket and lipstick red lipstick. So did Courtney Love - so do a lot of girls around the world (including me).