Chelsea Williams, a personal assistant
On it: a dress-shirt H & M, sandals River Island, and a large bag DNKY Necklace Urban Outfitters.
Everyday life is often too ordinary, and to choose the more boring things. I only bright colors and unusual hairstyles only because one life and we need to make it in a variety of to the maximum! Do not be afraid, do not hesitate, it is not difficult.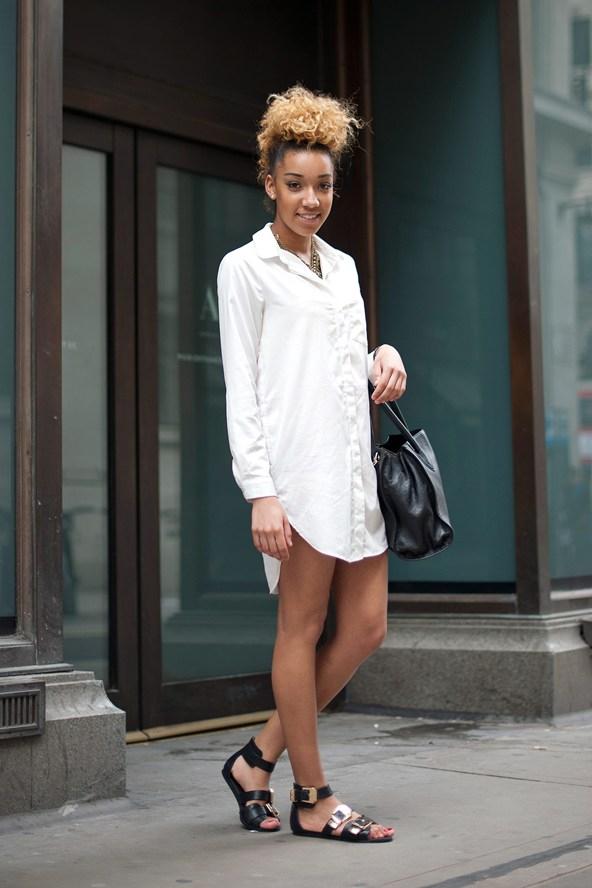 Stephanie Linda model
On it: a top and jacket Primark, skirt with floral print handbag Miss Selfridge and Accessorize.
My inspiration - world model. In ordinary life, they dress simply and without pretensions, but when you really need to - turn into a real goddess. It should learn, because both on the podium and outside they look very dignified. In this respect it stands out Miranda Kerr.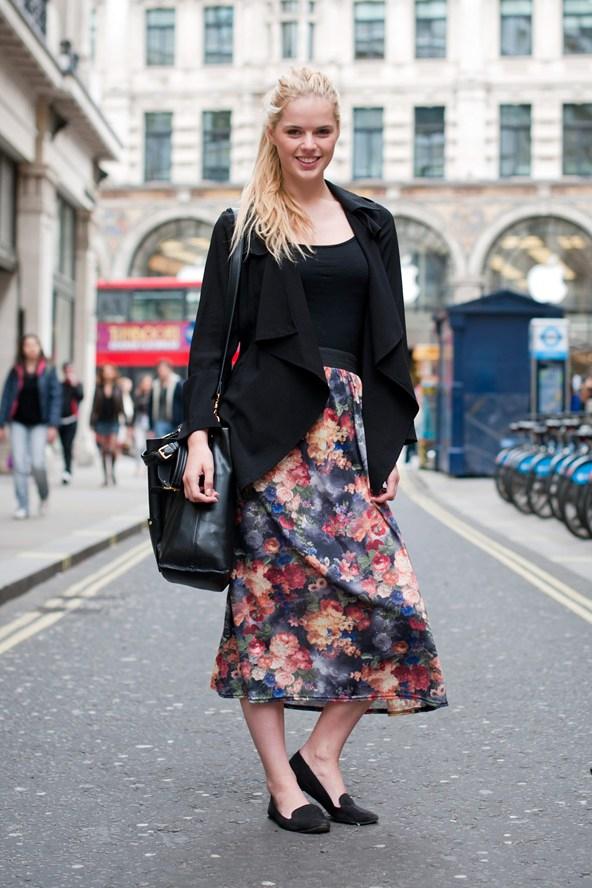 Cheryl Hooper, Bayer River Island
On it: the dress, sandals and a clutch Zara, quilted biker jacket H & M, as well as shorts, imported from Hong Kong.
I do not like to spend money on clothes, and it's my huge disadvantage, because by profession I have to be kind of a shopaholic. I is not very good, because I love cheap, but beautiful things, in small quantities.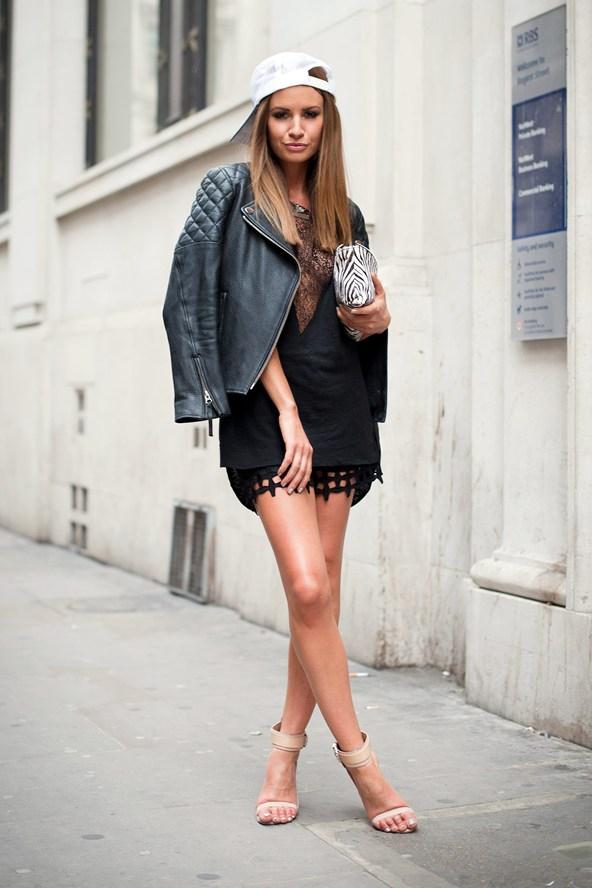 Claire Alay, dancer
She: Cardigan River Island, shorts and a bag Zara, low boots New Look.
My homeland - Africa. I do not forget about it and try not to become a typical Europeans. Perhaps the love of jewelry that I have in abundance, it is there. My favorite in the fashion world - the inimitable Grace Jones.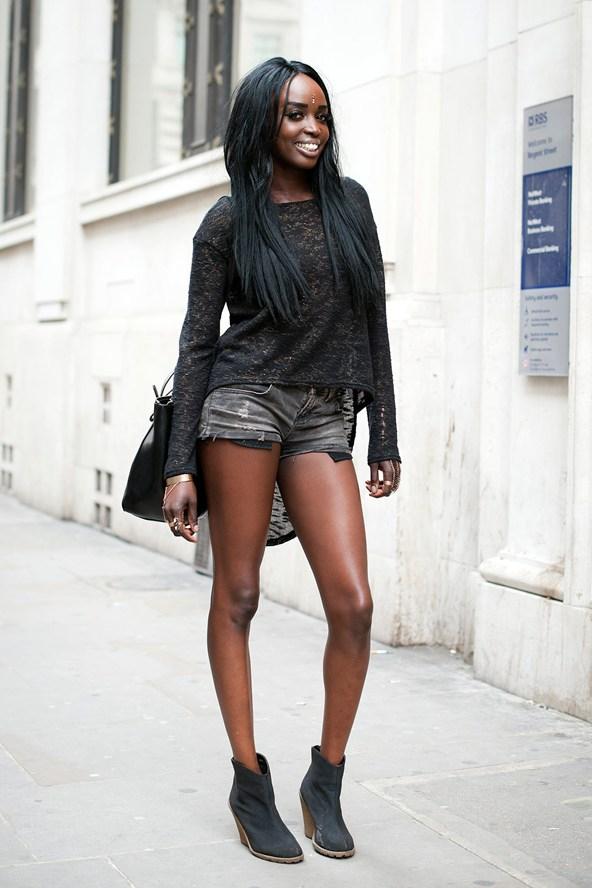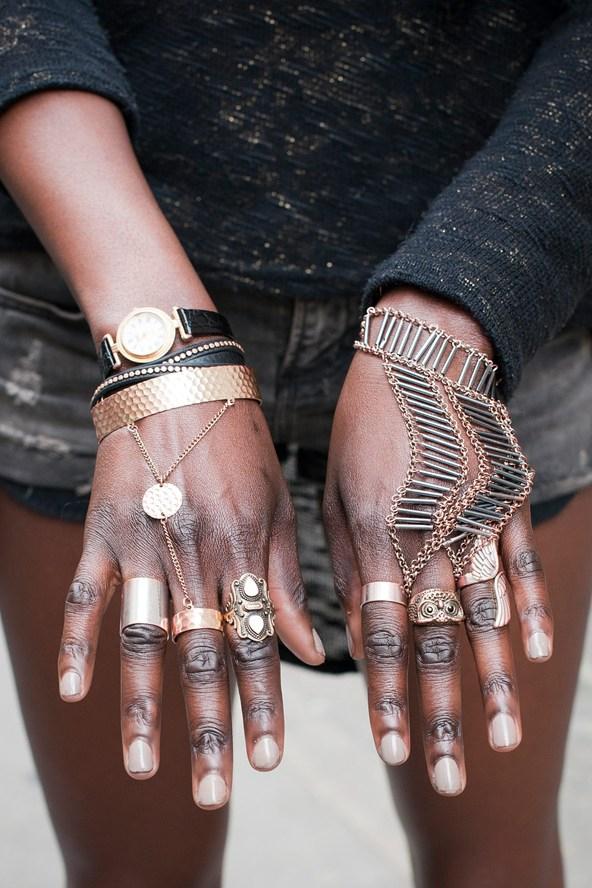 Natalia homolovi stylist
She: leggings American Apparel, T-Romer, Reebok shoes and bag Sophie Hulme.
The way I dress depends on my mood and the weather, but I always (always!) Wear a hat. Today it is a cap that is perfect for my style of racing. Often I read out and stare trendy blogs and movies with Rachel Zoe.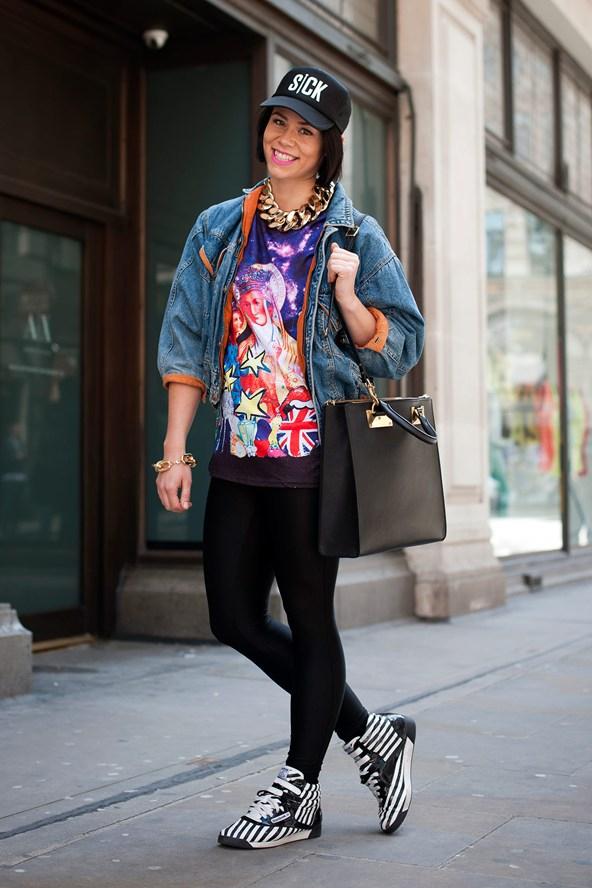 Michaela Bodenmiller model
She: jumper Broya, jacket Zara, Pants Urban Outfitters, as well as old boots and shirt.
My style is very comfortable, chic but it still is present. I'm better in the fashion environment, so have to determine which of the designers I like (Calvin Klein and Karl Lagerfeld). Unfortunately, I can not afford the luxury of a clothes brand, but in the future I hope for the best and nothing else.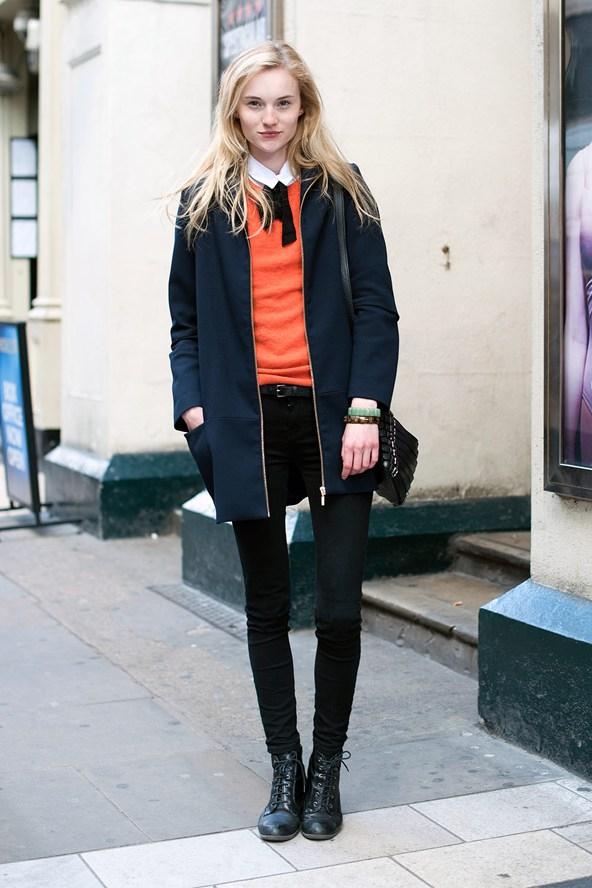 Sarah Uoterfall, assistant buyers and translator from French
She: Topshop dress and bag - a gift for my birthday.
Working in the fashion industry, it is not surprising that I know by heart all the latest trends. I do not want to brag, but I'm in the business pro, so I need not to dress in the style of Rihanna or Katy Perry, but rather in the style of my favorite Kourtney Kardashian.
Cynthia Tranfaliya designer
On it: the skirt and jacket H & M, fur jacket Asos, Shoes Monki, Topshop necklace and sunglasses Luella.
I believe that accessories make the image. This established view is checked for years, so believe me, I know whereof I speak. I do not like to do the icons of the people, but by far my favorite of - Rihanna.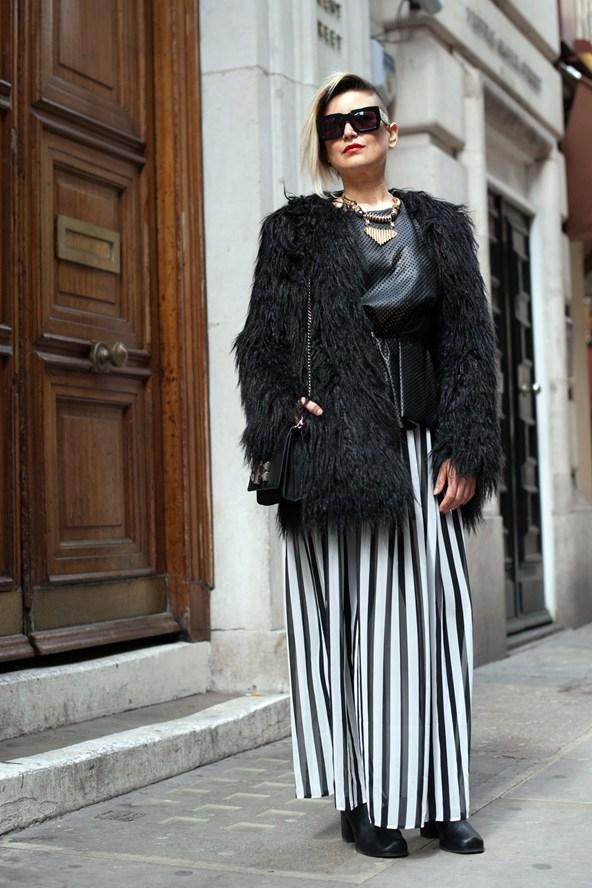 Lolly Melville, owner of the online boutique Lolly Doll
On it: pants Lolly Doll, jacket Primark, shoes Miss L-Fire and vintage handbag.
I was born in the '50s. Here and now I feel a little stranger, though I try to get used to the strange feeling "at ease". Well, that feeling is not stopping me to express themselves. Ideas for their bows I draw in old movies and clothes Lauren Bacall.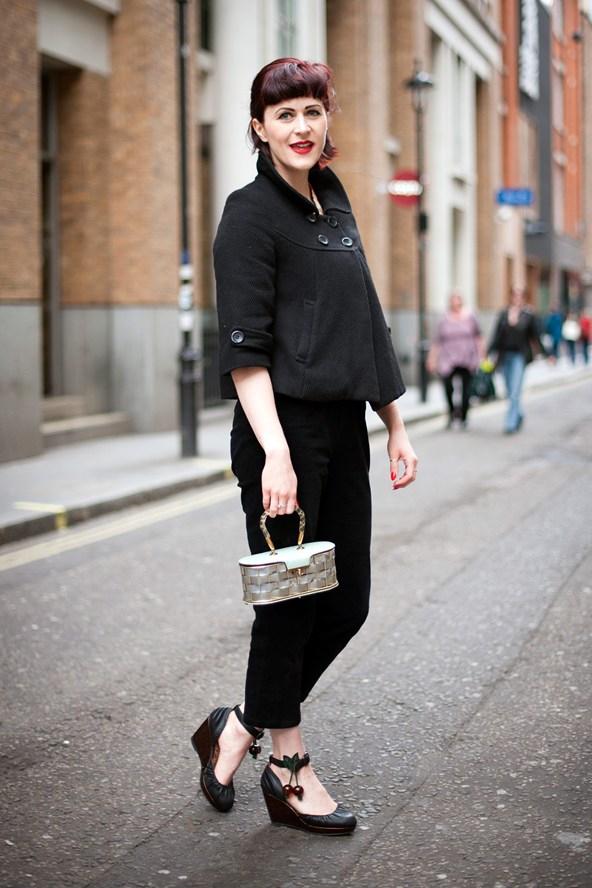 Ellie Trowbridge, beauty model
She: Dress Urban Outfitters, Topshop leather jacket and sneakers Nike.
I have a very stylish friend who gives me good advice, but I myself try to learn something. While I was young - I can try, so I'm not afraid of mistakes. I am inspired by Alexa Chung.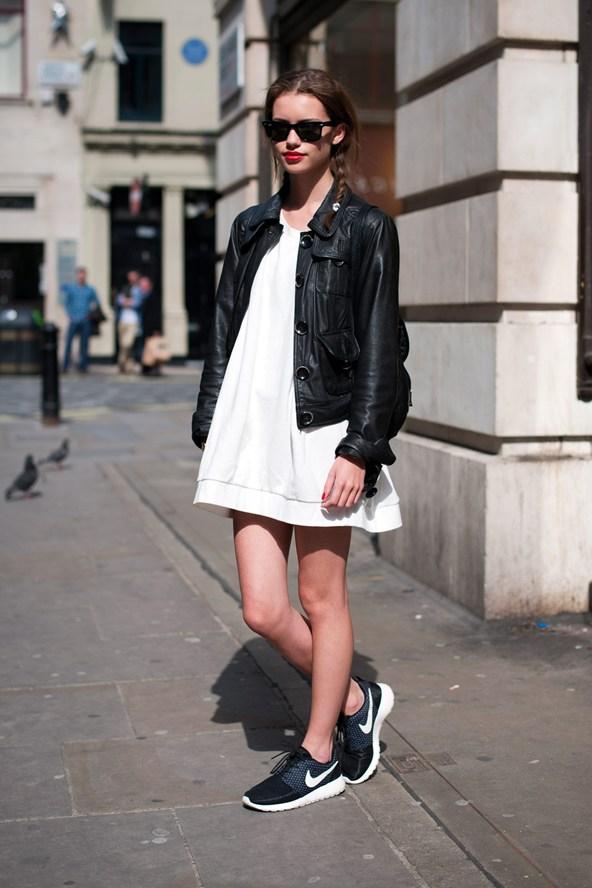 Alice Conteh, a student
She: shirt H & M, vintage skirt, jacket and other shoes Dr Martens.
My style is eclectic. I never stuck with one thing, and I am incredibly grateful to God!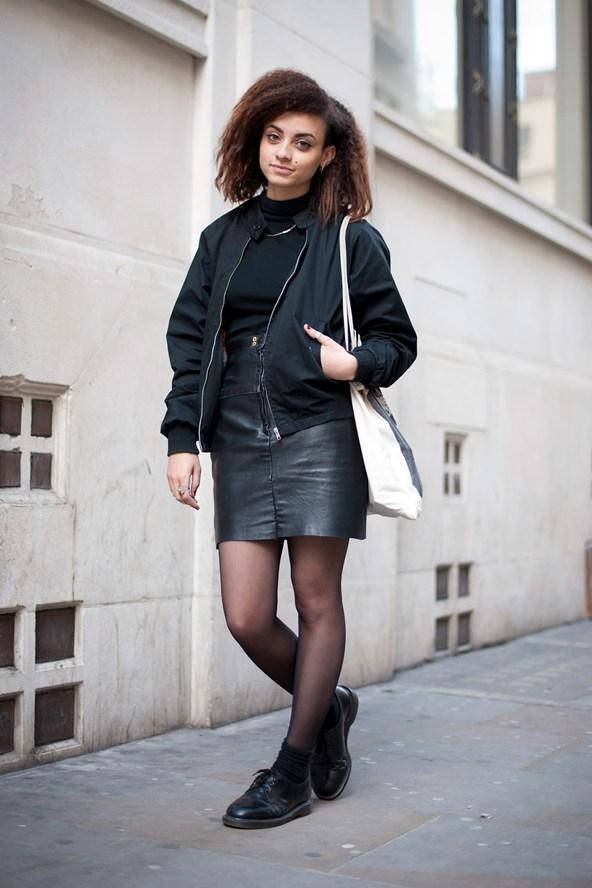 Natalie Mills, illustrator
On it: ASOS dress shoes and coarse eBay.
In my style literally affect everything from fellow students and music, and ending with Winona Ryder and interesting paintings. I recently discovered that combine classic dress can be with anything, because for a long time allowed to violate the prohibitions ...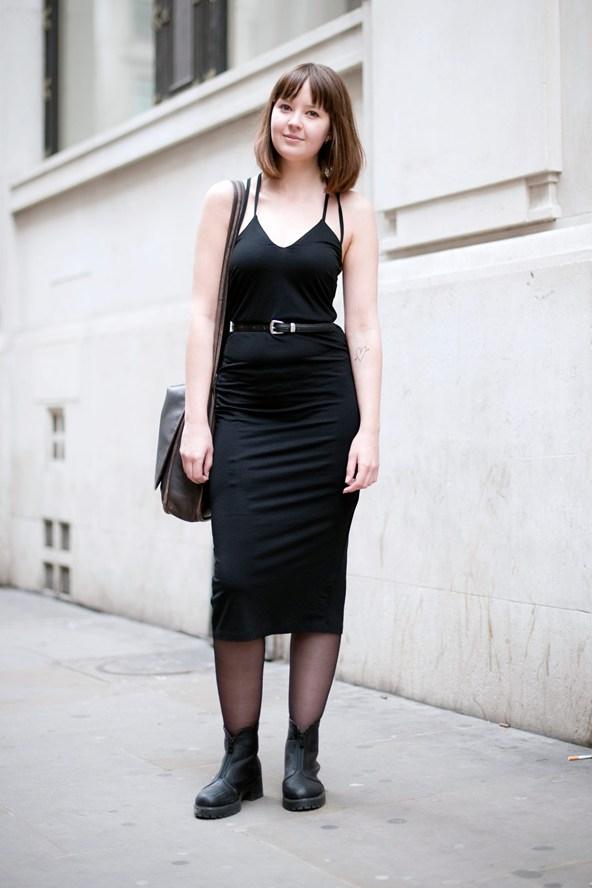 Angarano Edwards, writer
She: shirt Zara, skinny Levi's Vintage Shoes and her mother.
Charlotte Gainsbourg and Marion Cotillard - my style icons. They both French and both have a great sense of style, so choose one of them is simply impossible. I like them that not chasing brands and fashion trends: I satisfied with the basics and vintage finds in the trunk of my grandmother and my mother.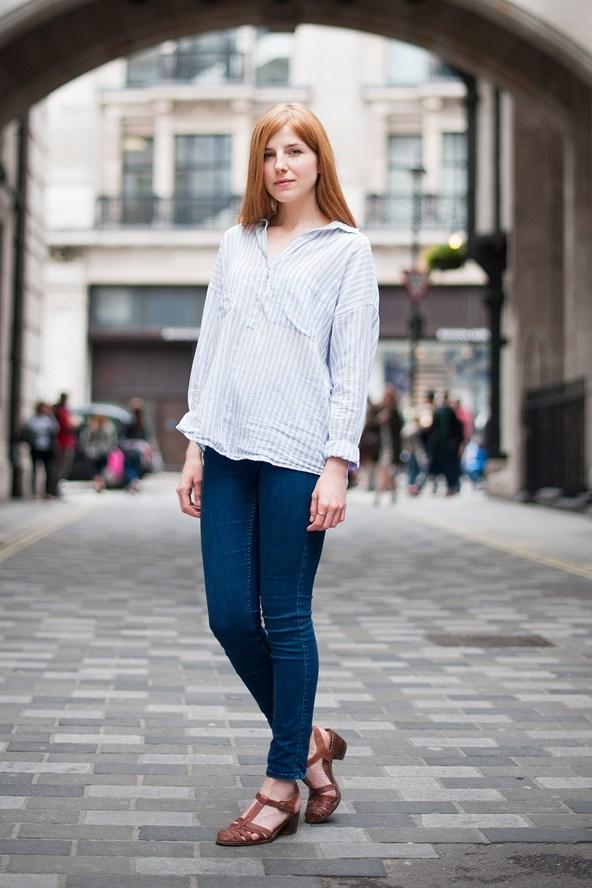 Natalie McQueen, actress
On it: long sleeve shirt Art Box, plaid shirt Topman, jeans Primark, Boots Dr Martens.
His style I call "nice, but grungy Tomboy." Of course, someone does seem chaotic, but that's the self. I can not live without experiments. For example, today I present an overall style options of Kurt Cobain and Baby Spice. Yes, I'm obsessed with the 90s!