Approaching warm weather and bright sunshine outside the window already make you think about the necessary accessories such as glasses. By the way, accessories are not only decorative but also useful, because the glasses - one of the main fighters against facial wrinkles around the eyes. And better to choose a stylish model points, which will be a bright accent and complement to the image than constantly squint and suffer from bright light, is not it? For those who are with us - 6 points fashionable solutions for Spring-Summer 2014 by famous designers that you can find in our stores. About brands, materials, colors and prices of fashionable glasses coming season - in this article.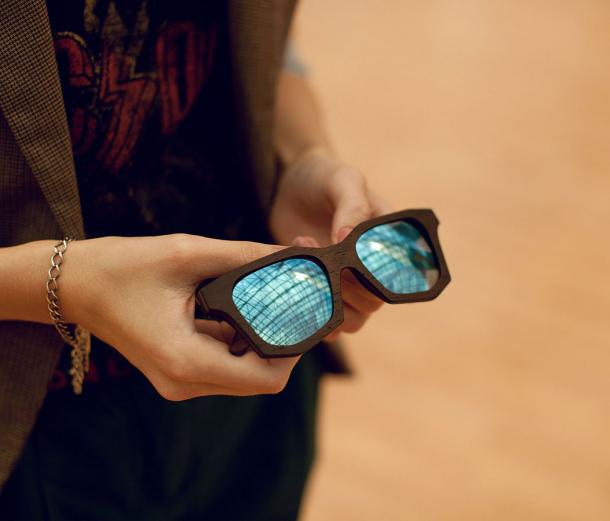 1. Points in a square frame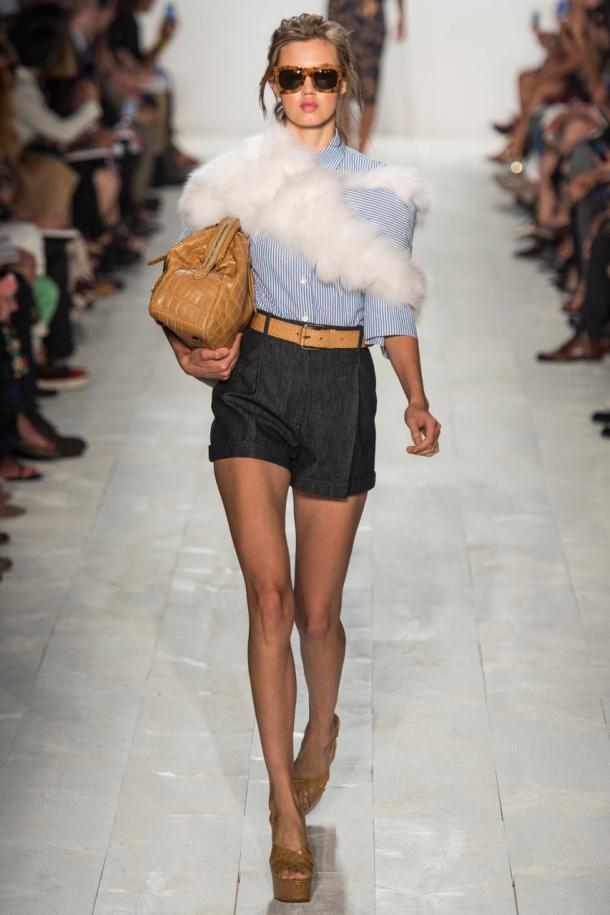 Michael Kors Spring Summer 2014
Square frame - good choice, but not for everyone. If you are the type of people who are geometrically correct glasses on the floor face, we can only congratulate you. Then quickly run to the store, and first of all look at the points with the rim under the tree, thin metal temples or large horn-rimmed glasses. For a summer holiday by the sea fit massive glasses with colored translucent lenses. A good example can be found in the collection in 2014 from Gucci.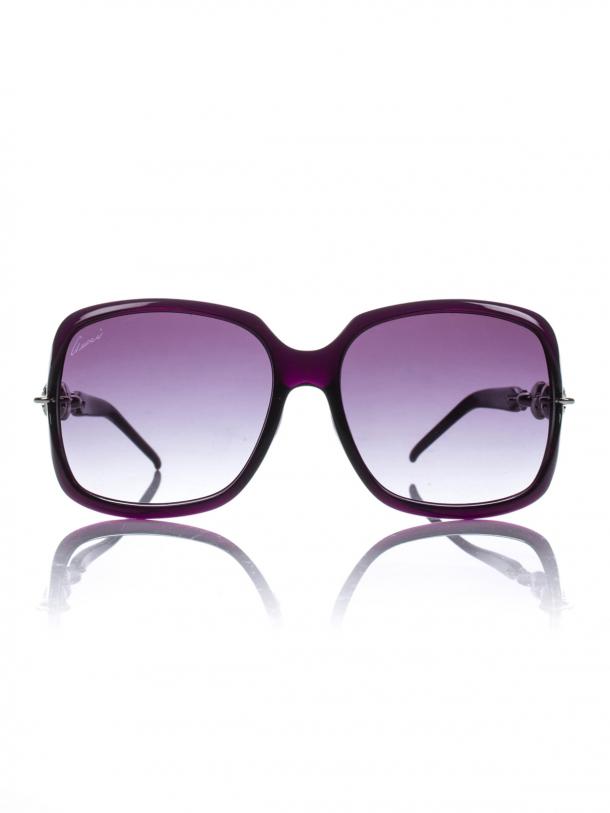 Gucci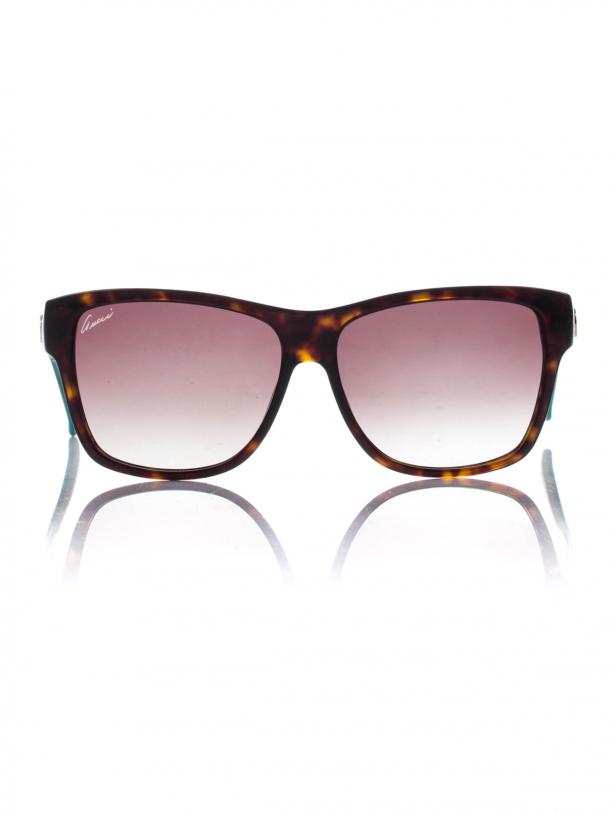 Gucci
Generally, in a square-framed glasses are considered to have an instant classic among female models. This chic accessory gives a bit of mystery and femininity to any image. The best one can become points of the spring-summer collection 2014 from Lanvin with patterned arches. There is such beauty of 11 thousand rubles and above.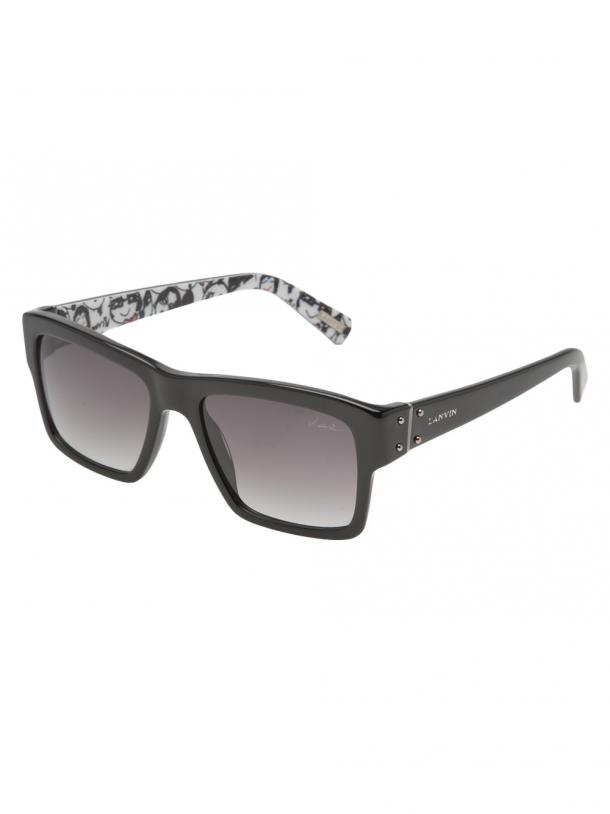 Lanvin
Another outstanding representatives of points in a square frame inhabit the collection Ray-Ban. Their cost ranges from 5,000 to 7,000 rubles.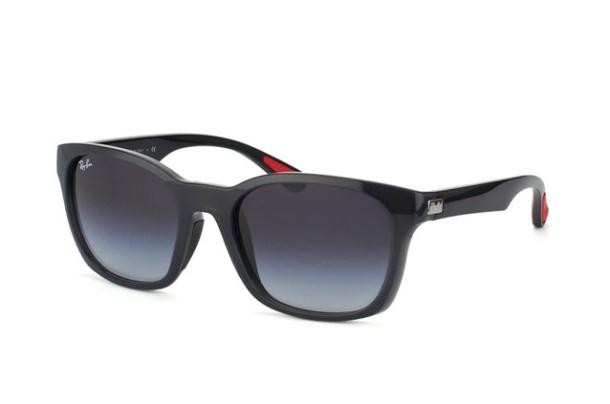 Ray-Ban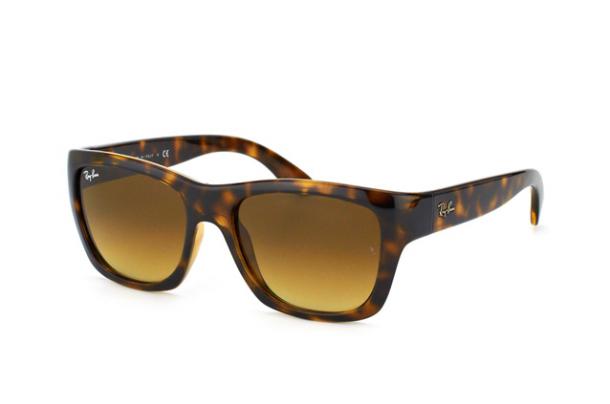 Ray-Ban

2. Points cat-eyes or chanterelles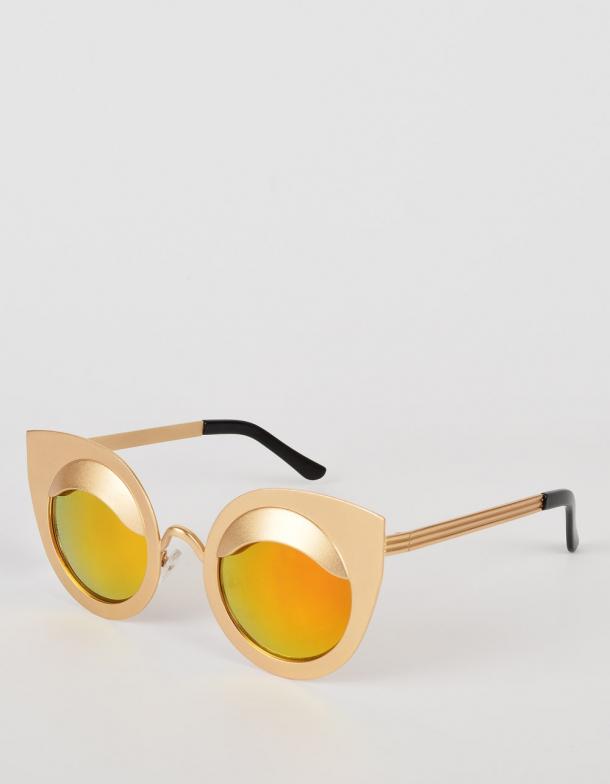 Points of non-standard style chanterelles - perfect for fans of retro or, on the contrary, modern minimalism. This unusual accessory - the best choice in 2014 for the brave, confident and really fashionable girls. Cat glasses in different, often reddish and brown colors, have become an integral part of the spring collections from renowned brands such as Fendi, Jean Paul Gaultier and Stella McCartney.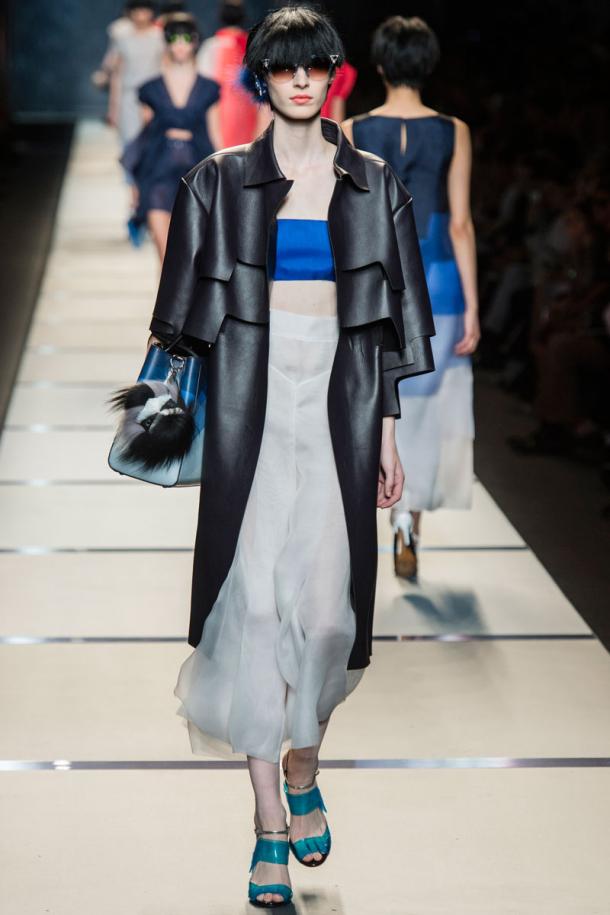 Fendi SS14

3. Round glasses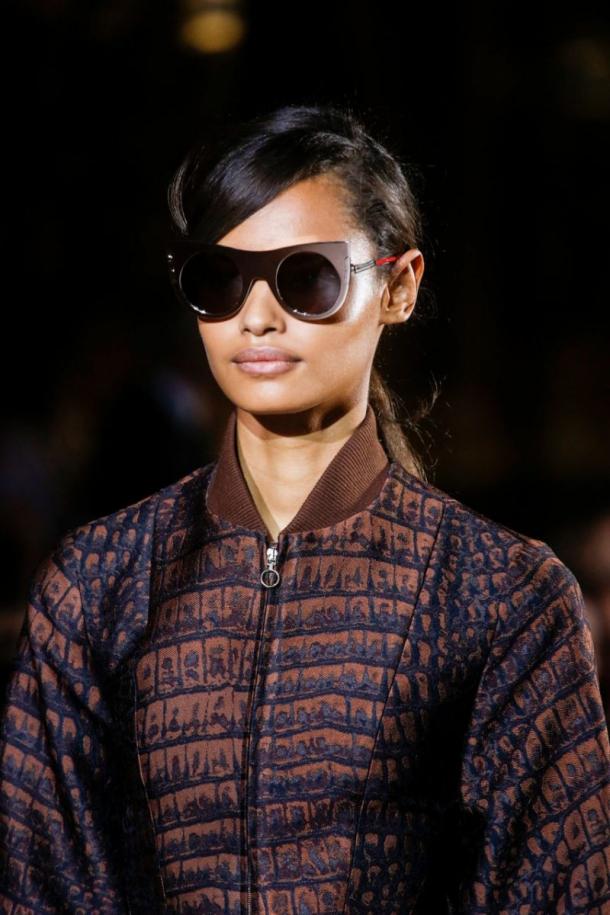 Bright accent already as far 90 triumphantly returned to the podium just a few seasons ago. The round shape and its various modifications - the undisputed leader of the coming spring-summer 2014.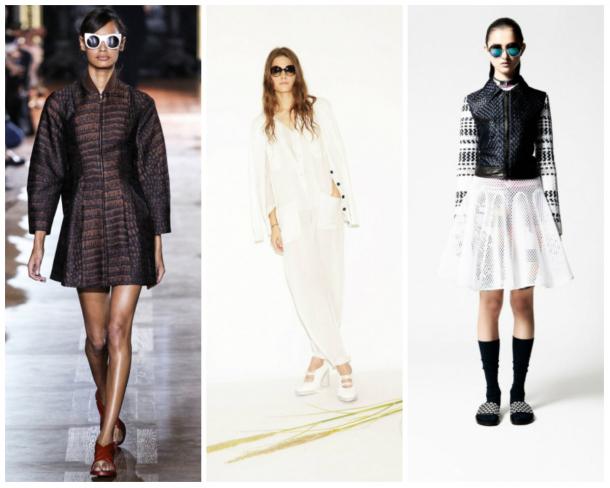 Interesting model with an unusual rim can be found in many collections.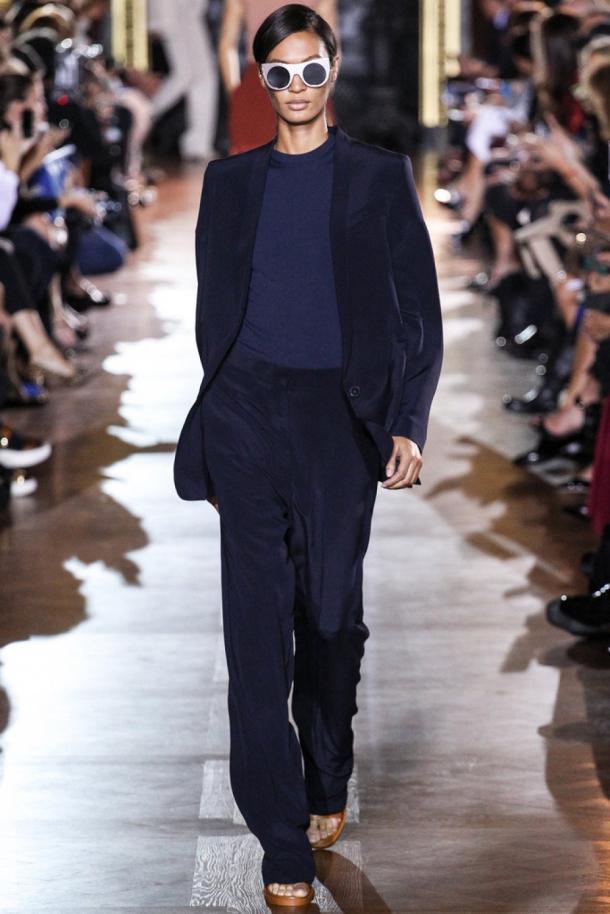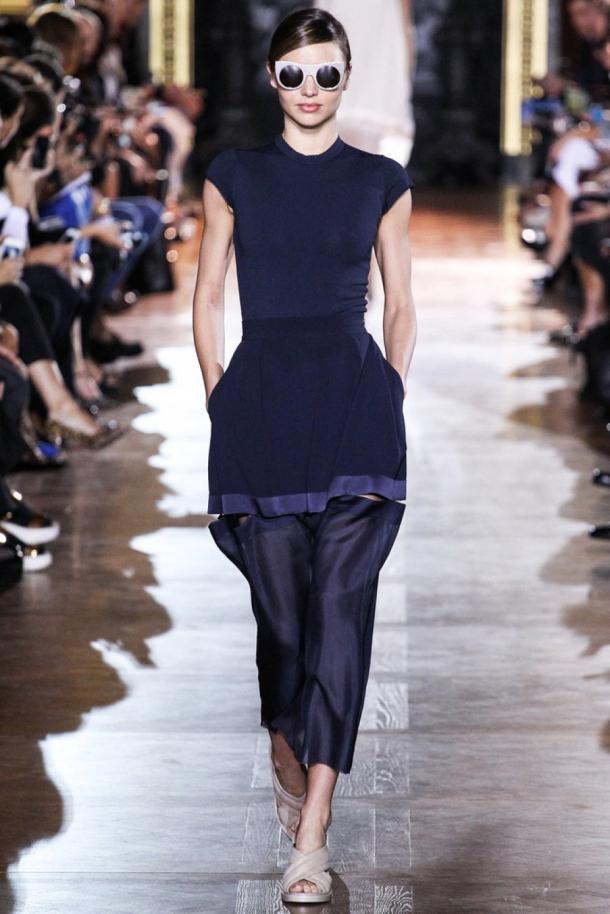 Stella McCartney SS2014
The original solution: a fully round, contrast recover from Dries Van Noten: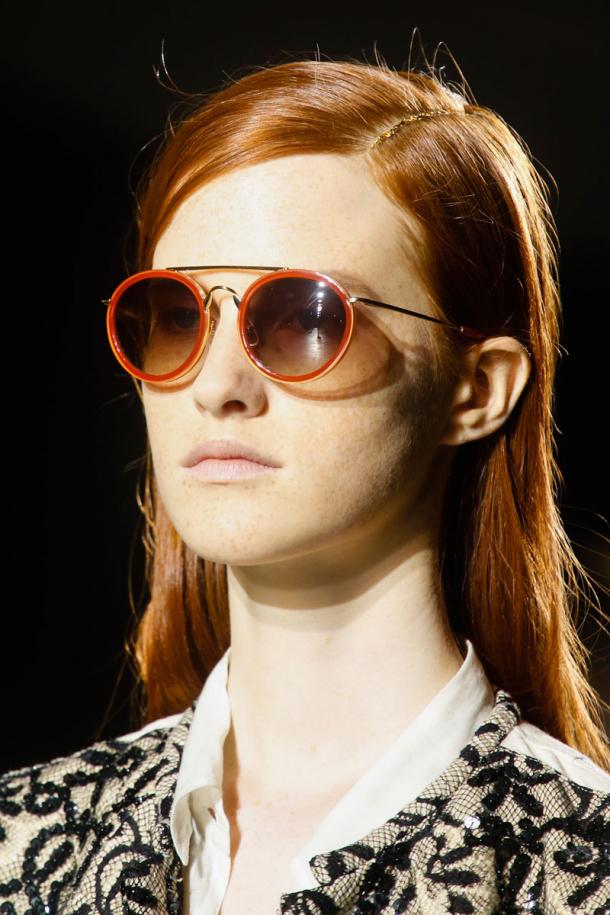 Curious style round glasses from Christian Dior: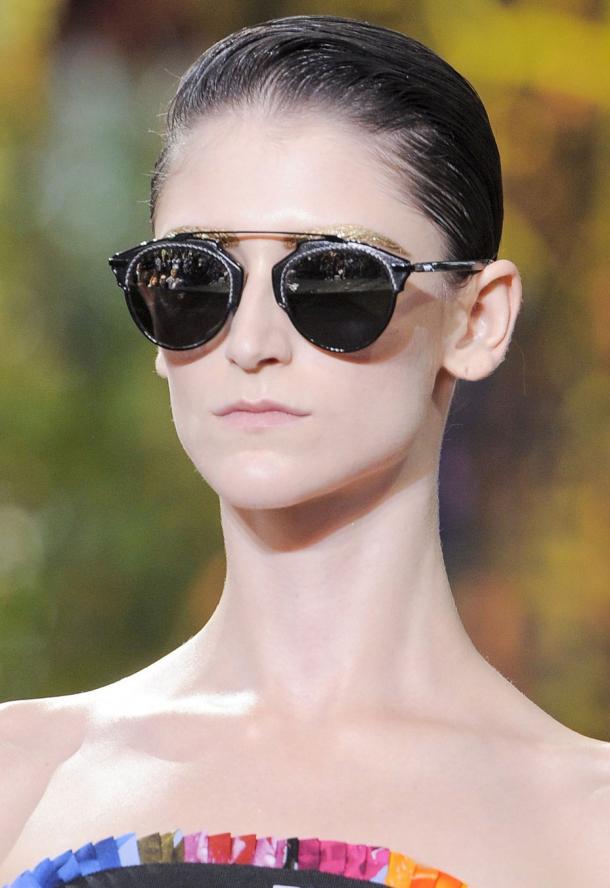 Or elegant solution with a solid top shackle: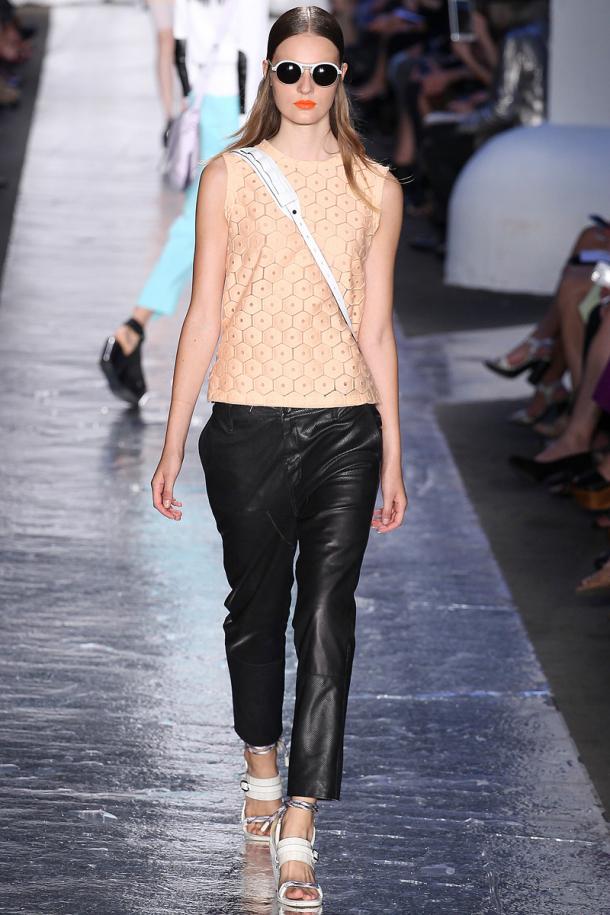 Rag & Bone SS2014

4. Glasses with colored transparent lenses
Miu Miu Spring-Summer 2014
The most controversial, but this attractive trend of the coming season - clear lenses of all colors. Not combined with everything, is not suitable for everyone, but if successfully apply them still succeed, the result will exceed all expectations!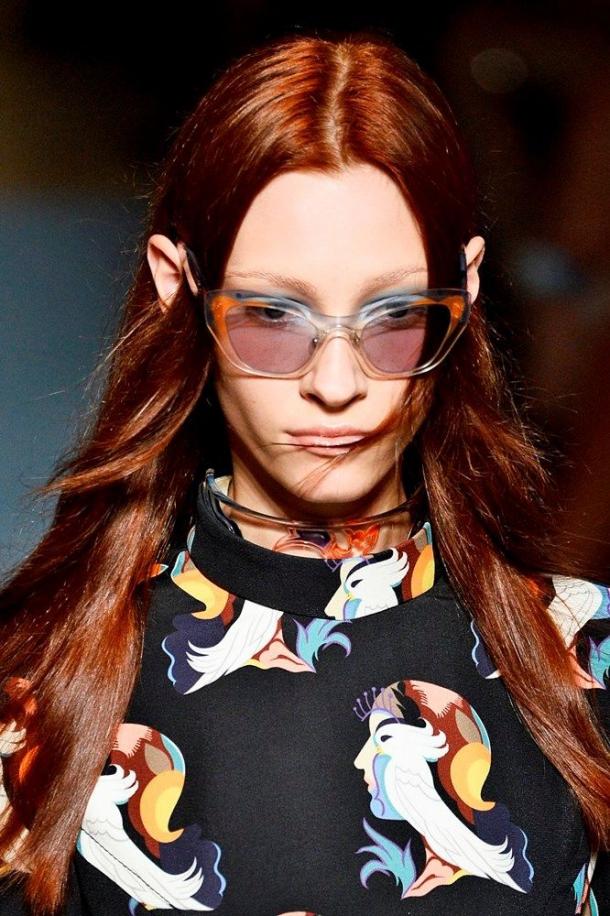 Such non-standard accessory is the perfect complement to the style of boho-chic or will be in harmony with the relaxed beach way.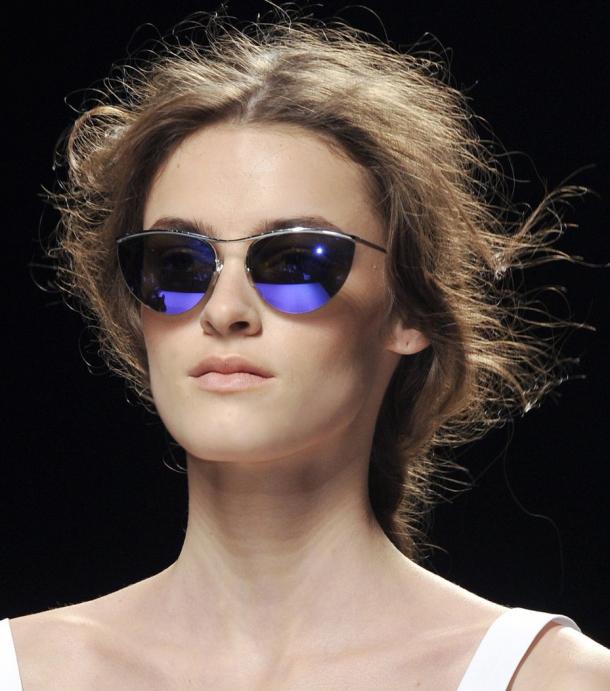 Interested? Then take a look at the collection points Ray-Ban Original Wayfarer, their prices start at $ 250. The best colors in 2014 - a glass of yellow, blue, green and pink shades. Well look such models with transparent temples.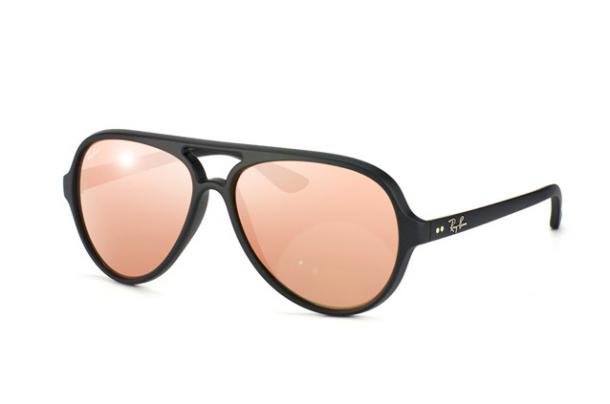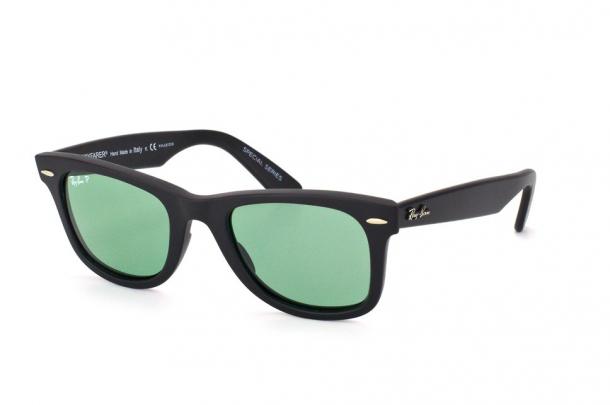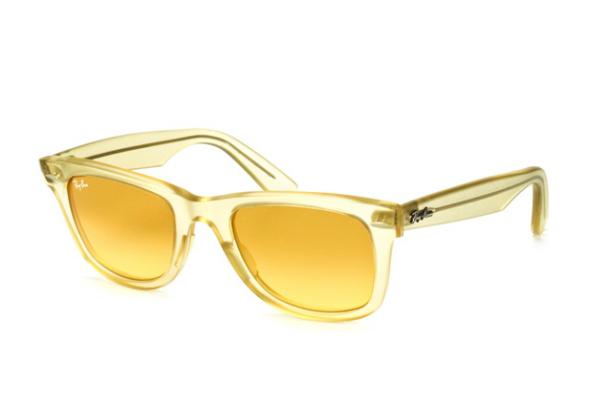 5. Glass with mirror coated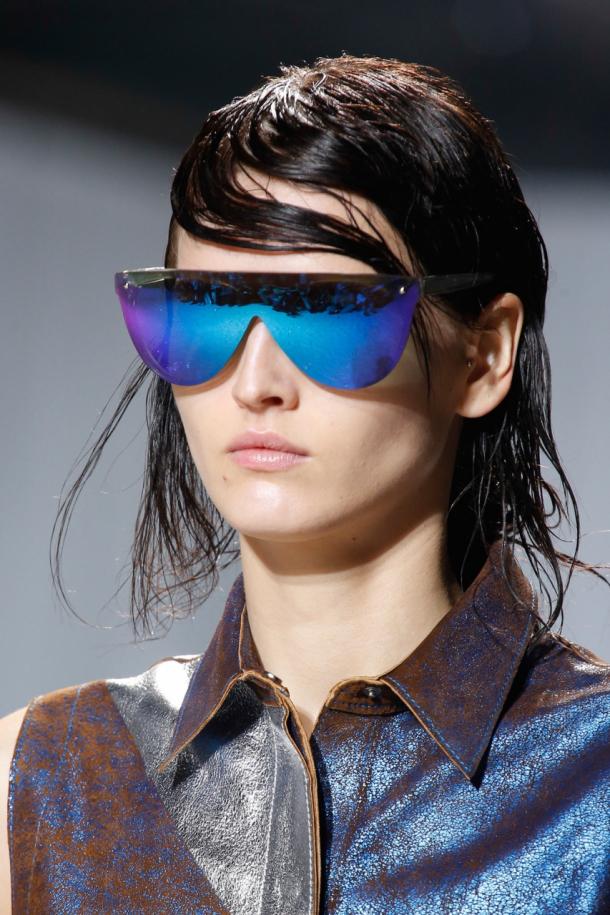 Hit last summer, slowly but surely moved in this season. Just glasses with such panes - the best choice for the holiday season. Well with bathing suits, light shirts, shorts and skirts. This accessory will become an indispensable thing during the holidays.
Bright points in a deliberately sporty style from Phillip Lim, spring-leto'14
However, in the summer of 2014 to the fore not only spraying glass as a form of points. It drops and glasses, and airmen, and glasses chanterelles, which have been mentioned above. Not least the glasses "police" classic teardrop shape.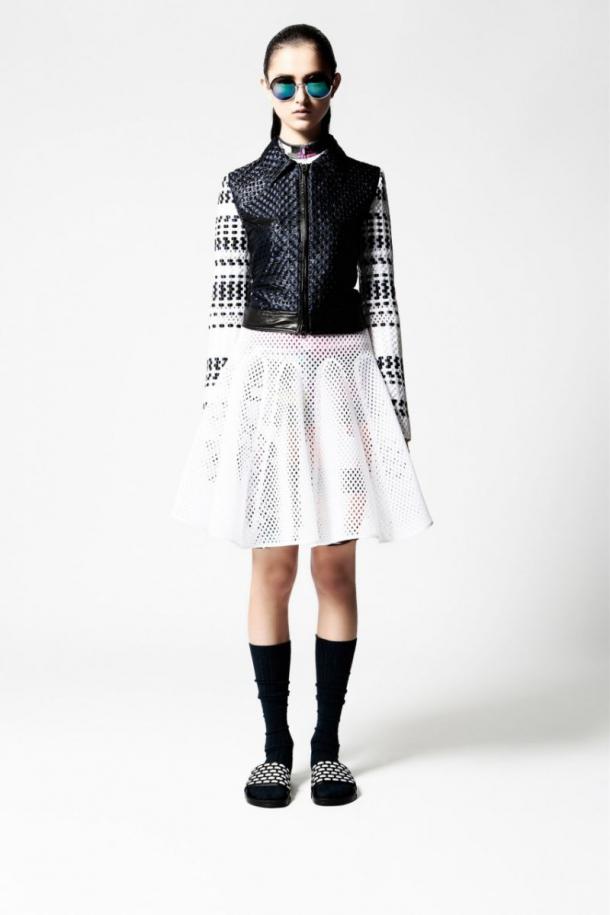 6. Points with small narrow lenses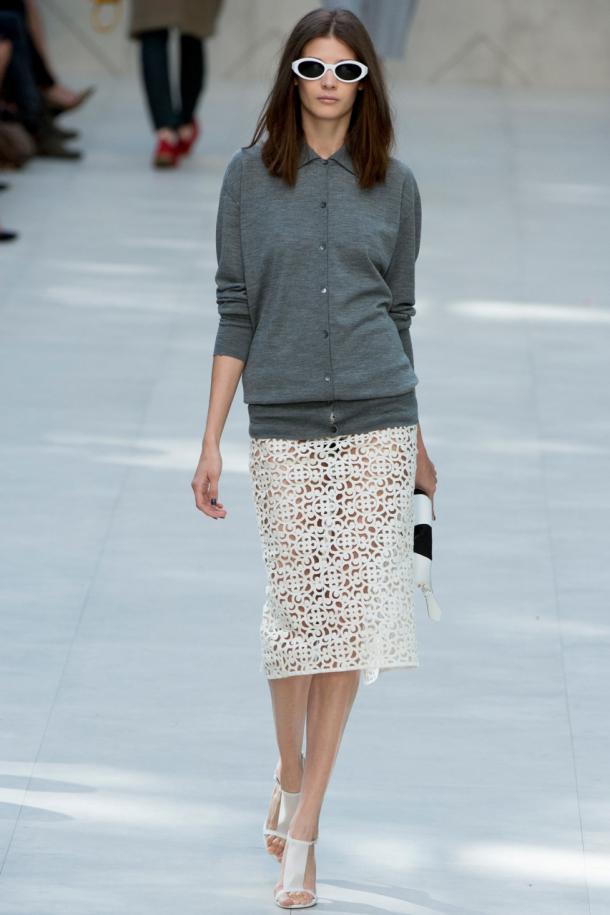 Burberry Prorsum SS2014
Fresh and original decision this spring steel glasses with narrow, oblong windows. They showed their collections in the fall of such well-known brands such as Burberry Prorsum, Rochas, Christian Dior, Ukrainian brand KAMENSKAYAKONONOVA. The important role played by the glasses such material from which the rim is made. In addition to the classic frosted or transparent plastic, designers offer metal or wood.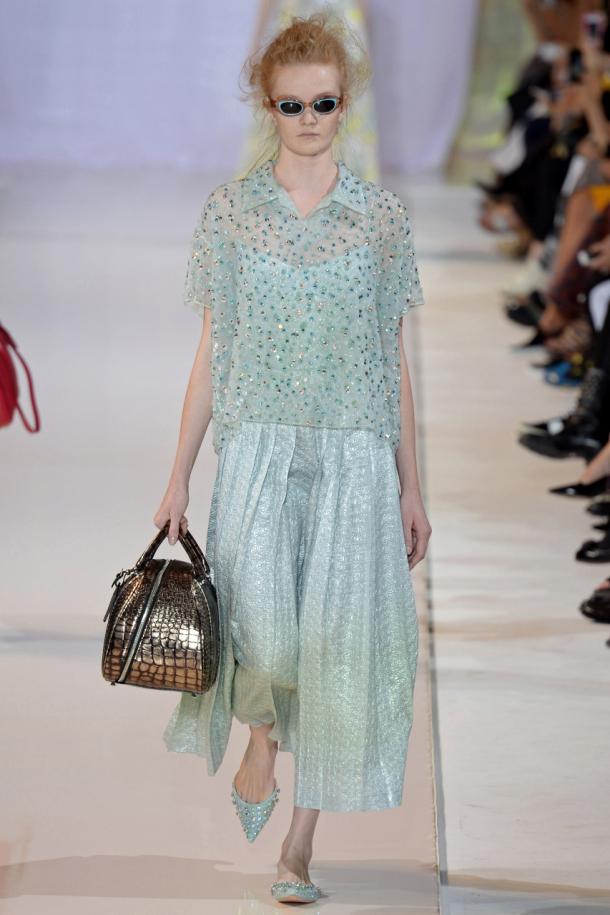 Rochas. Spring / Summer 2014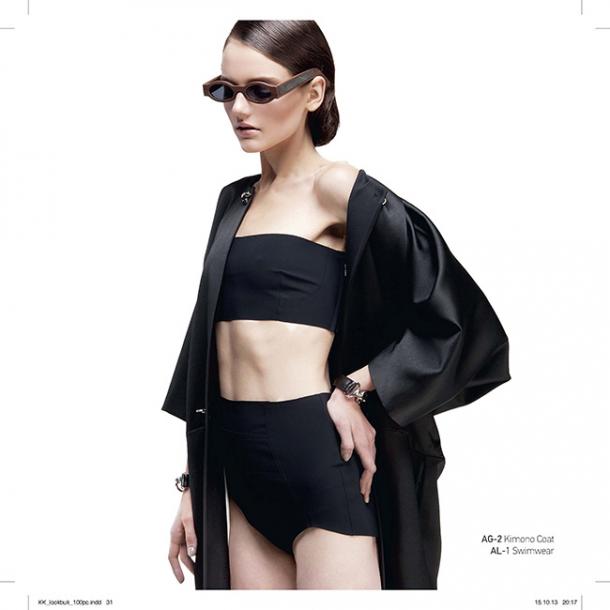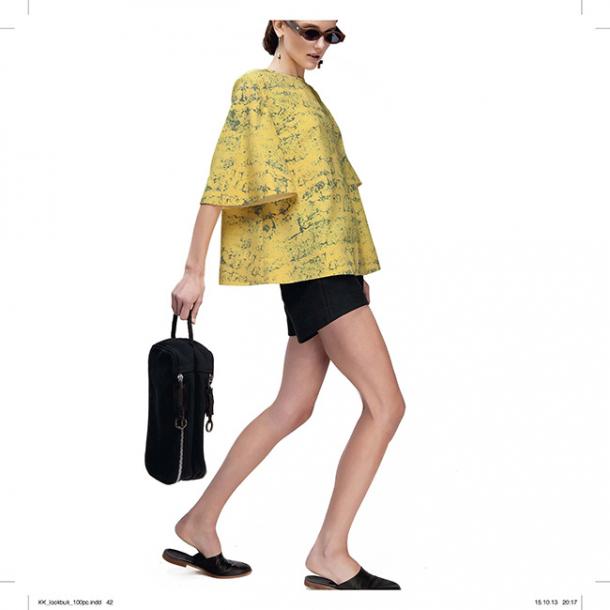 KAMENSKAYAKONONOVA SS 2014

Color solution

Hit the coming spring-summer season - contrast setting. A striking example of dark chocolate glass and bright, white rim glasses from Chalayan.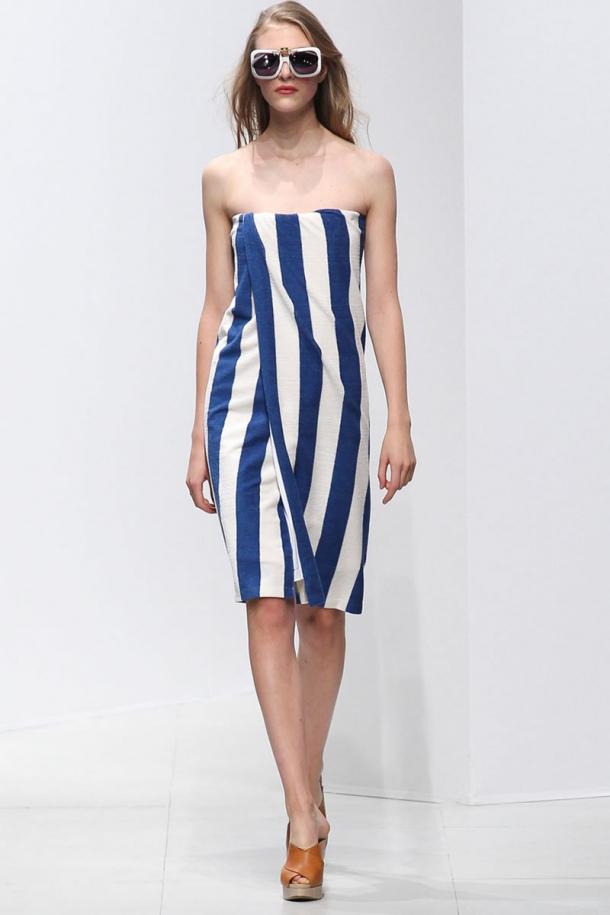 It is also not less popular smoky glass rim of bright colors as a profitable addition frosted glass neutral hues. Well look such fashion floral prints on the bow. The preferred material - matte plastic or thin metal. Given the upcoming fashion in bright transparent glass, you can not be surprised abundance of sky-blue, sunny yellow, purple, green and pink lenses in sunglasses spring-summer 2014.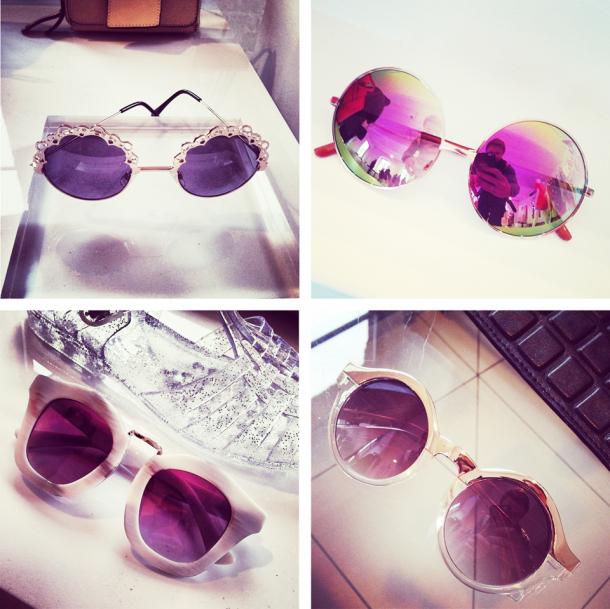 Asos SS14