Every girl in the style of familiar thought: "It seems the cabinet and is not locked, but something is still missing ...". Bloggers and fashion is no exception. And though their wardrobe more often several times larger than ours, new clothes, as you know, are not redundant. So they are dreaming, and compile and wishlist. Someone already being dreams of shorts from the new spring collection, someone urgently lacks fashion jewelry and accessories, and someone creates a huge collection of collars for every taste.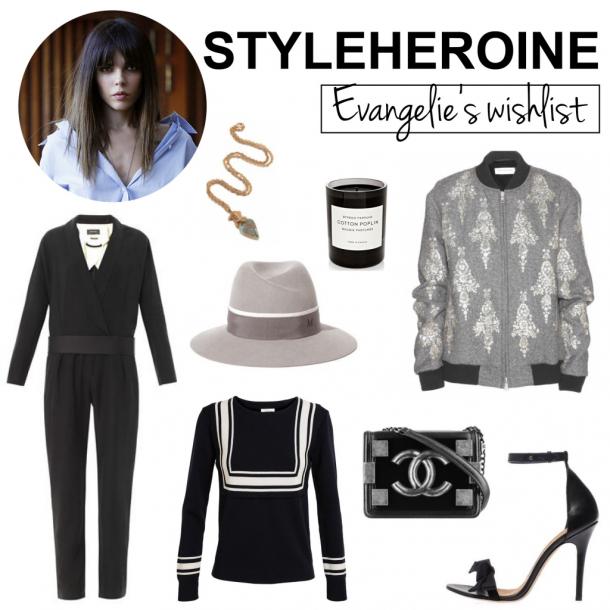 Dreamed about in England?
Emily England already being dreaming of spring. In anticipation of the heat and sun, she conducted a thorough audit of your wardrobe, and decided that she had little light, spring dresses. So there was this selection in soft, pastel colors and floral prints.
Emily admits that spring always wants to look feminine, and selects the light dresses, bright colors and delicate accessories. On a spring palette Woman inspired New look and new spring collection «Mono Pastel».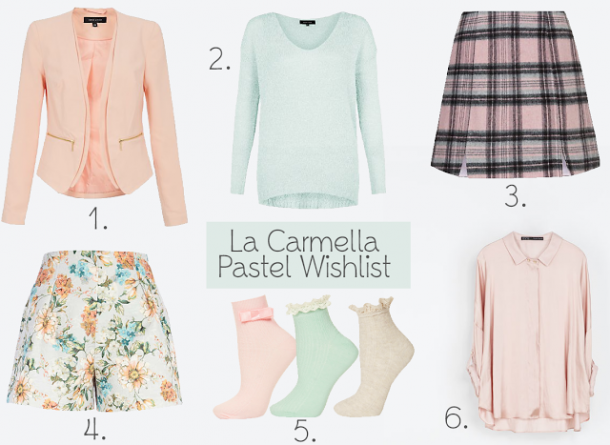 1. Peach Crepe Zip Pocket Blazer Jacket | New Look | £ 27.99
2. Mint Green Textured V Neck Jumper | New Look | £ 19.99
3. Pink Check Notch Mini Skirt | New Look | £ 17.99
4. Light Grey Floral Print High Waisted Shorts | River Island | £ 28
5. Cute Ankle Socks from Topshop
6. Nude Flowing Blouse | Zara | £ 29.99
Winter-Christmas mood from the residents of London, Becky. I would and she did not give up a hat and sweater.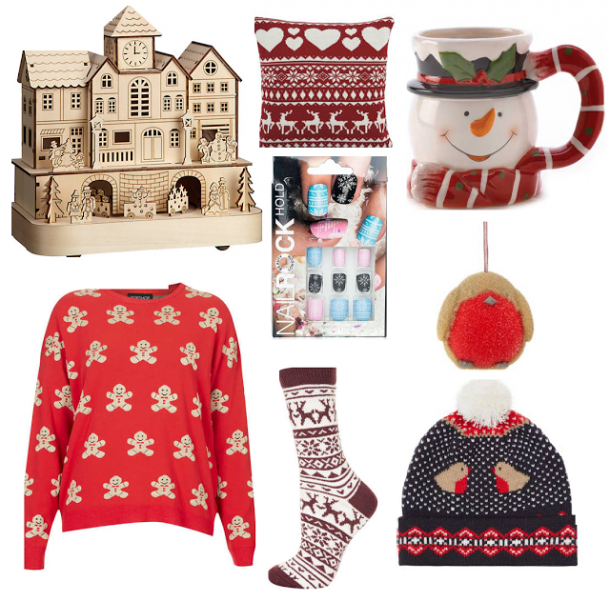 Dreamed about in Norway?
Girls in Norway prefer not to dream and fulfill their desires. There are not collections mainly in the style of "I want", and in the style of "bought". Kristin from Norway - renowned fashion bloggers who pays great attention to lacquers, nail creation of tutorials and workshops on makeup. Wishlists not for her, it is a series of posts "New in my closet." Correctly! Why suffer want and if you can go out and buy?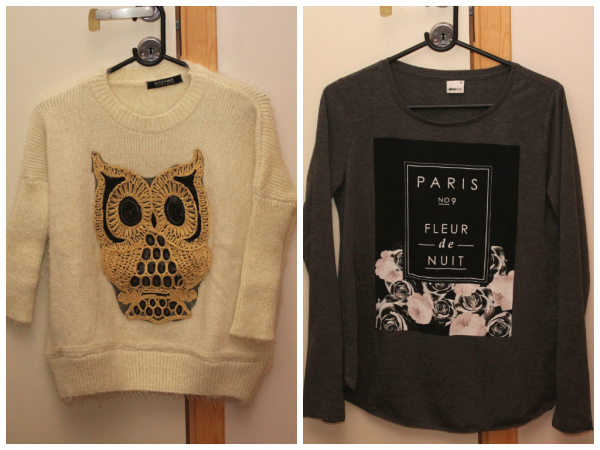 White Knitted Owl Sweater from Romwe & Grey Sweater from Gina Tricot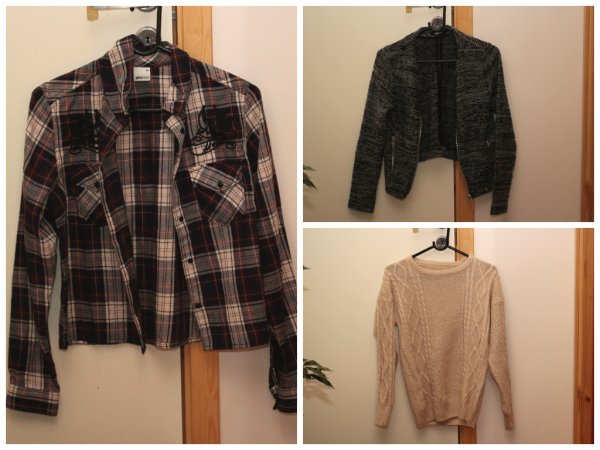 Skirt from Gina Tricot, Cardigan from Gina Tricot & Pink Knitted Sweater from Sammydress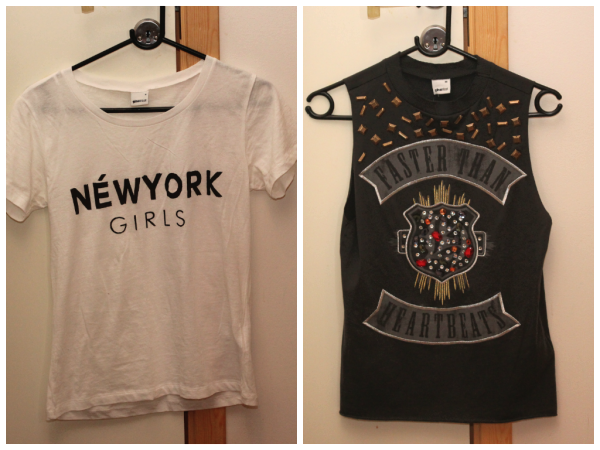 Tops from Gina Tricot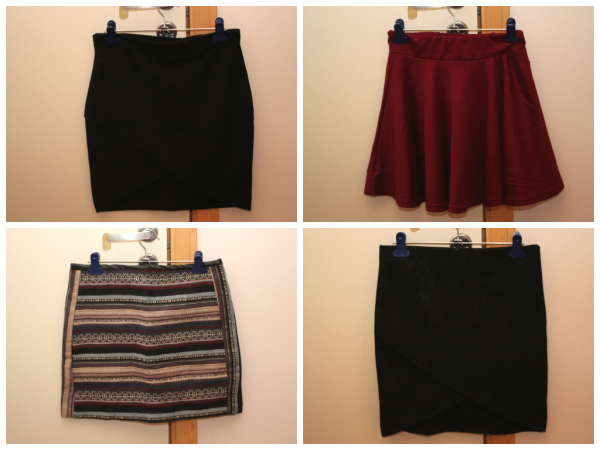 Both black skirts are from Gina Tricot, Burgundy Skater Skirt from Romwe & Fake Leather Striped Skirt from Romwe
Home Girl Beanie from Gina Tricot & Beanie from Romwe
What dream in Switzerland?
Soraya Bakhtiar from Geneva - a fashion journalist and a man in love with fashion. For the second year it maintains a tradition and a sweet collection of clothes is that they want to get her friends to the New Year holidays.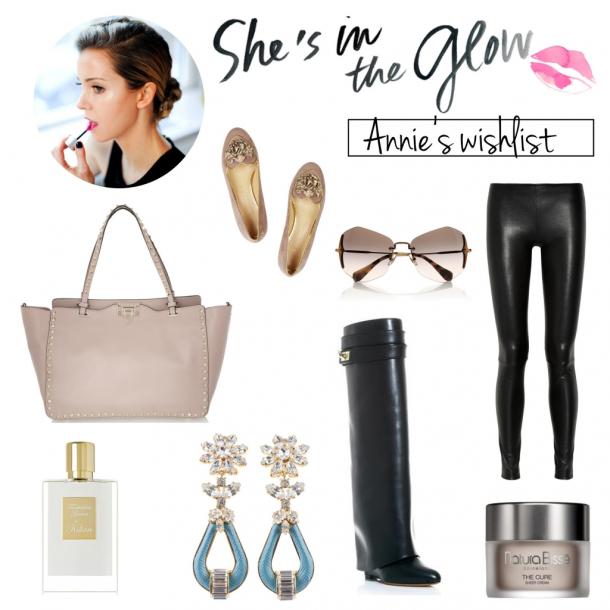 Valentino rockstud bag, Charlotte Olympia virgo flats,
The Row leather pants, Miu Miu sunglasses,
Givenchy boots, Prada earrings, By Killian eau de parfum,
Natura Bissé cream.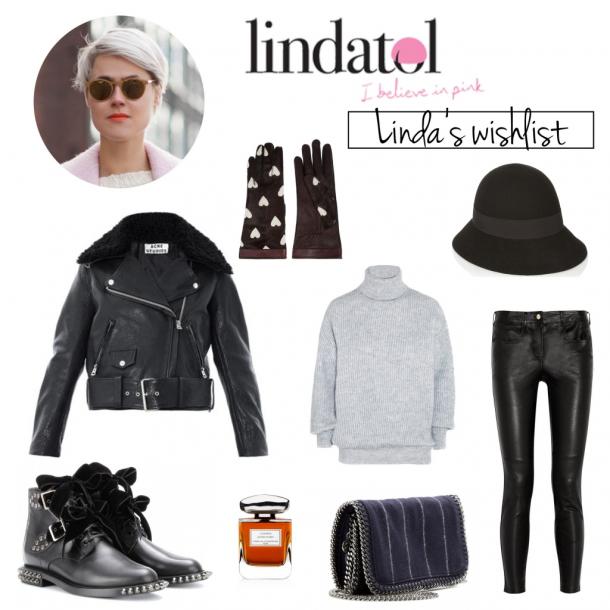 Acne biker jacket, Burberry Prorsum gloves, Stella McCartney wool hat,
Stella McCartney sweater, Givenchy leather pants,
Saint Laurent boots, By Terry Ombre Mercure Fragrance, Stella McCartney bag.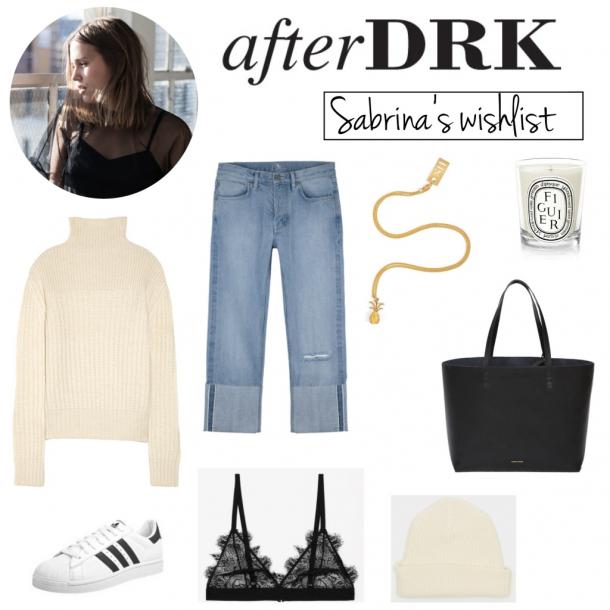 The Row sweater, MIH jeans, Sophie Hulme necklace, Dyptique candle "figuier",
Mansur Gavriel tote, Adidas sneakers, COS lace bra, 6397 beanie.
Willow corset bodysuit, Dylanlex necklace, Vitreous shorts,
Dion Lee dress, Suboo Lunar swimsuit, Valentino pouch,
One Teaspoon denim, Zimmermann bikini.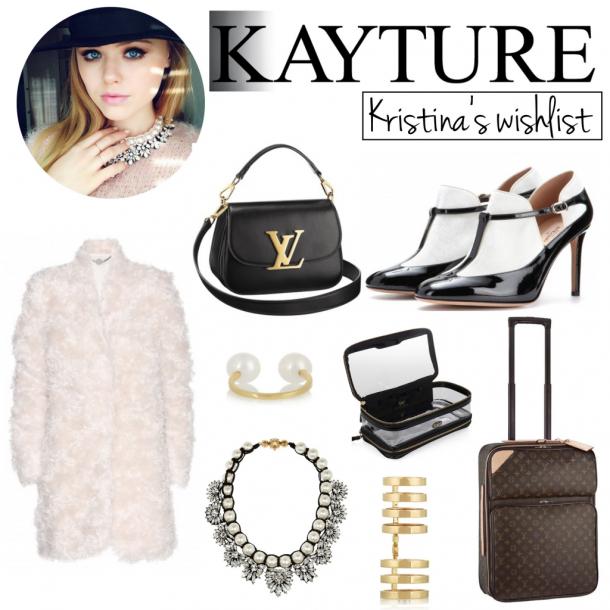 Stella McCartney faux-fur coat,
Louis Vuitton Vivienne bag, Sophie Bille Brahe earcuff, Any Hindmarch cosmetic case,
Shourouk necklace, Repossi knuckle ring, Valentino pumps,
Louis Vuitton travel suitcase.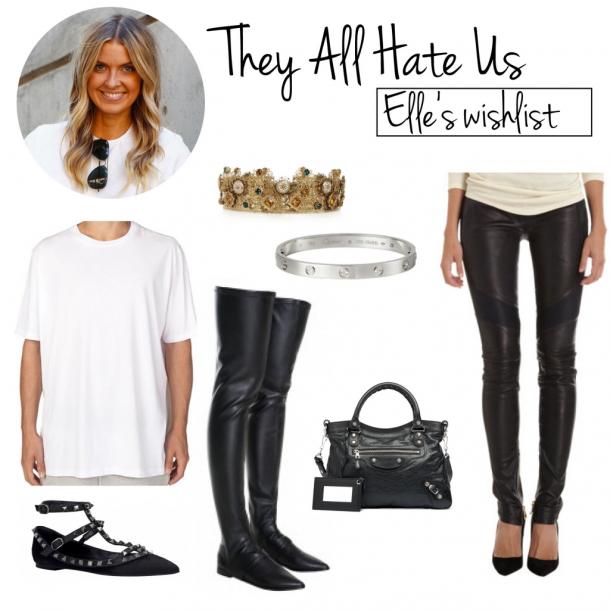 Bassike t-shirt (for men), Dolce & Gabbana crown, Cartier Love bracelet,
Valentino rockstud fltats, Tibi boots, Balenciaga bag, Balmain leather pants.
What dream of Africa?
At the time, as we have become an object of desire coat, a hat and warm gloves, fashion blogger and photographer Amy S. Africa dreams of bathing suits and stylish jewelry.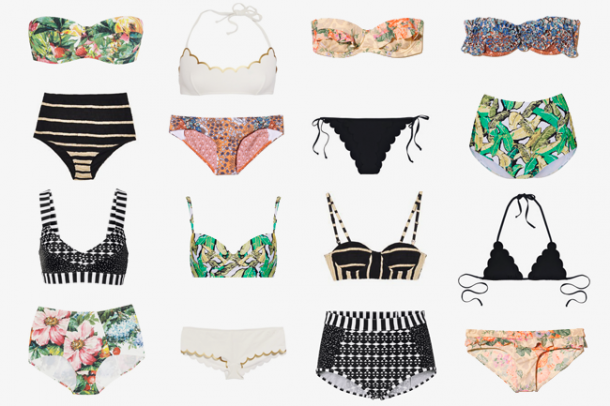 From left - right:
D & G top, Shakuhachi bottom | Chloe top, Zimmermann bottom | Zimmermann top, Chloe bottom | Zimmermann top, Topshop bottom
Monki top, D & G bottom | Topshop top, Chloe bottom | Shakuhachi top, Monki bottom | Chloe top, Zimmermann bottom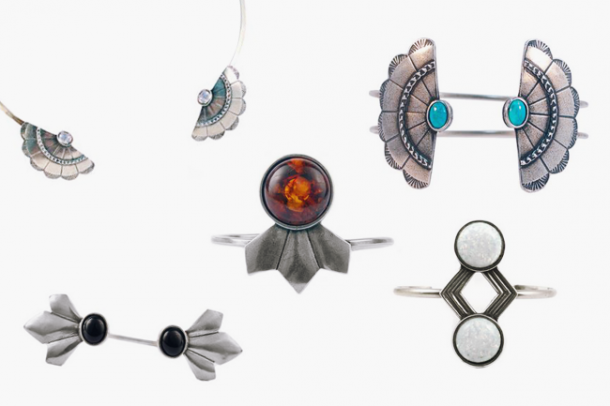 Concho Wing Choker | Scarecrow Cuff | Concho Wing Cuff | Paranoid Eyes Cuff | Scarecrow Open Cuff
What dream in Russia?
There certainly few people think about bathing suits. Irina 19 years old, she was from St. Petersburg, and in her first place in the wishlist for February is warm knit sweater throat. As I understand it.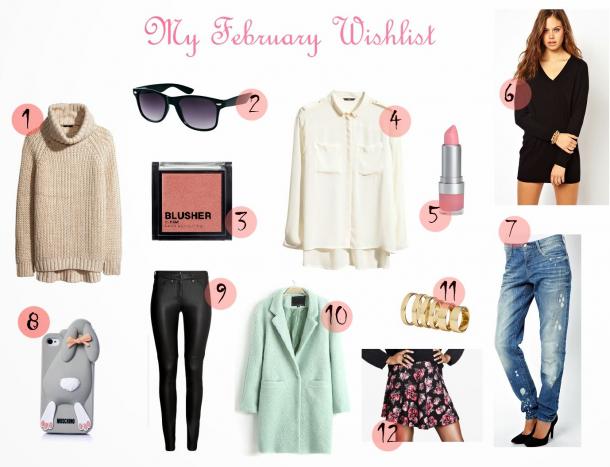 1) It is still ahead of half of winter and cold in March, so you have time to buy a warm knitted sweater throat. For winter is Masthev!
2) I know a little bit strange to see my piece of sunglasses, but even in winter, and even more so in the spring, the sun is very bright, and points needed to found vesch.Takie ASOS.COM
3) Blush peach shade. Not necessarily H & M. Although I advised many of them.
4) White blouse. Found on the site H & M.
5) Lipstick light pink hue.
6) I'm not a big fan of dresses, I do not like feminine (but of course it all depends on the specific model), but are a little careless, especially in combination with rough boots. I hope to have time to order it (asos.com)
7) Boyfriend jeans. I have one and I love them very much. Also ASOS.COM
8) Case Moschino.
9) Leather pants. A bit too much for me, but ...
10) Coat mint color. I love this shade. I already have a black base coat, but if I can order it, I'll just be happy. SHEINSIDE.COM
11) Many end does not happen, those of H & M.
12) The skirt with flowers. It's a bit already for spring, but I have to find a perfect style and pattern. This is also found on the site H & M.