Young talented artist Ileana Hunter (Ileana Hunter) knows how to make black-and-white images are not only attractive, but also priceless. Drawing portraits of celebrities ordinary pencil and charcoal, Ileana creates a detailed, but at the same time minimalist masterpieces.
Charlize Theron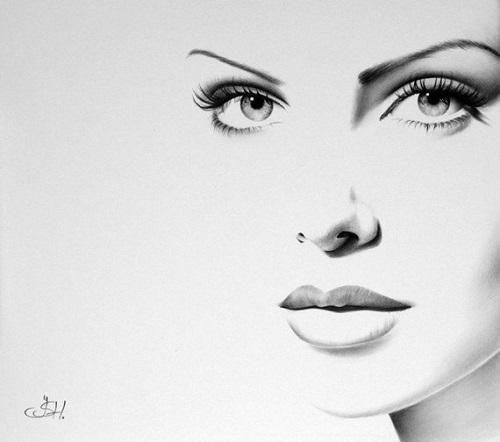 The artist from Romania, now works in Norwich (England). Her works are covered with a light haze perfection of the human body. Smooth lines and hidden lyricism - integral components of all its "Skoromniy" compositions. However, it has created portraits are exhibited in many art collections in the world.
Marilyn Monroe
The reason for this success against the background of glossy color illustrations may consist in the fact that black and white drawings reserve the viewer to form the subjective assessment of the displayed person. With the help of his imagination to portray it easy to add color, sound and voice.
Elizabeth Taylor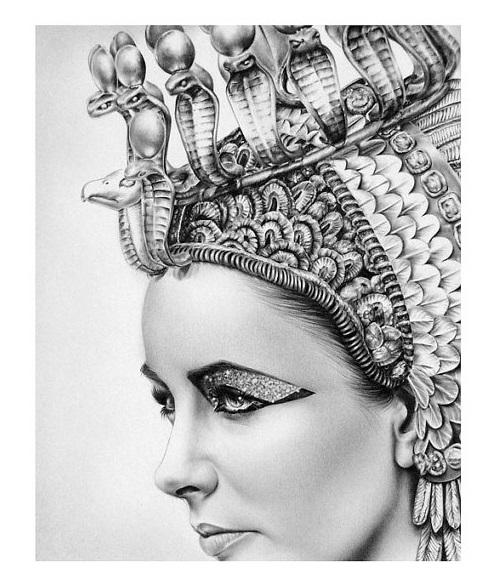 Absolutely everything works Ileana focus on two important things for the beholder: imbued with deep eyes and sensual lips. It is surprising that such a magical effect is created using a minimum traced parts of the face. However, the figures Ileana saturated; they are bright and contrast.
Nicole Kidman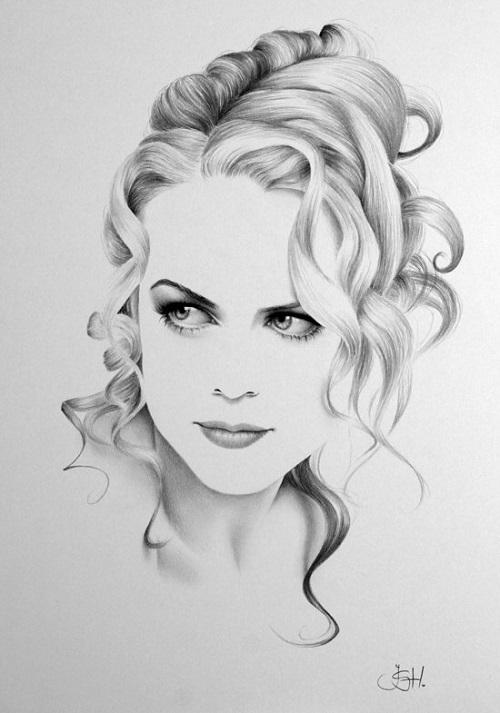 The portfolio of the artist celebrities talented singers, politicians, actors and actresses. Here and Grace Kelly and Marilyn Monroe and Angelina Jolie and Audrey Hepburn, and Charlize Theron and Nicole Kidman, and Princess Diana, and others. The portraits are so skillfully drafted that the icon of the movie stars and the public are easily recognizable.
Angelina Jolie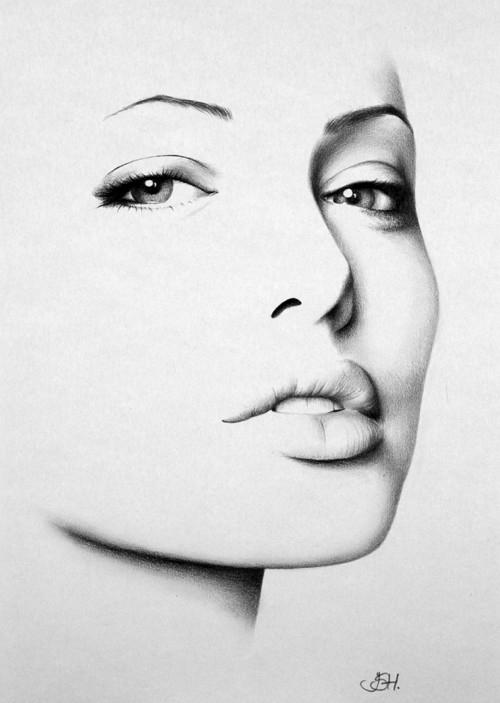 Her portraits are indistinguishable from professional photographs. The observer as though gets into another world, a world that is imbued with a unique atmosphere, beauty and emotions. These perfect work from Ileana Hunter - the embodiment of charm and style, are transmitted in all the lines, shapes and details.
Princess Diana
Here, the color plays absolutely no role. The most important thing happening devoid of distracting components, which are able to disperse attention. In order to so accurately convey the state of mind, the creator of such masterpieces should be deeply imbued with the prevailing mood of the hero. Send the message imprinted on the face - this is the main objective of this master portraitist. Iliana and great to deal with it.
Lucille Ball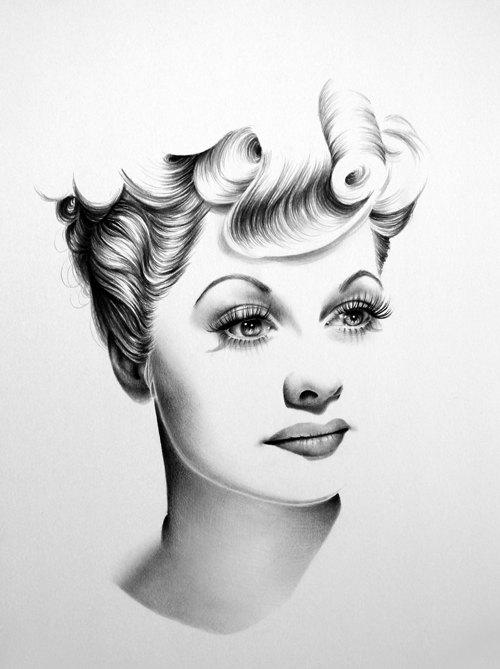 Audrey Hepburn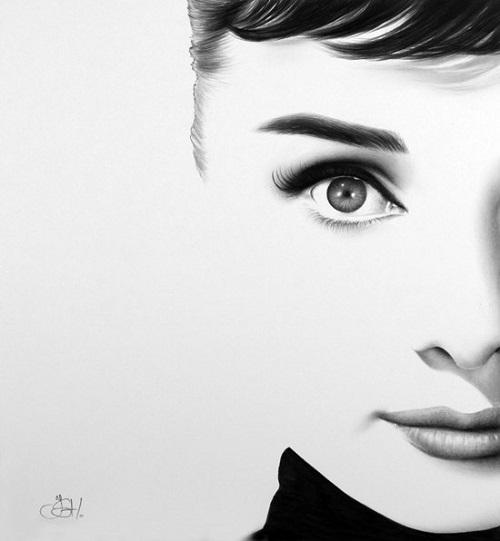 Grace Kelly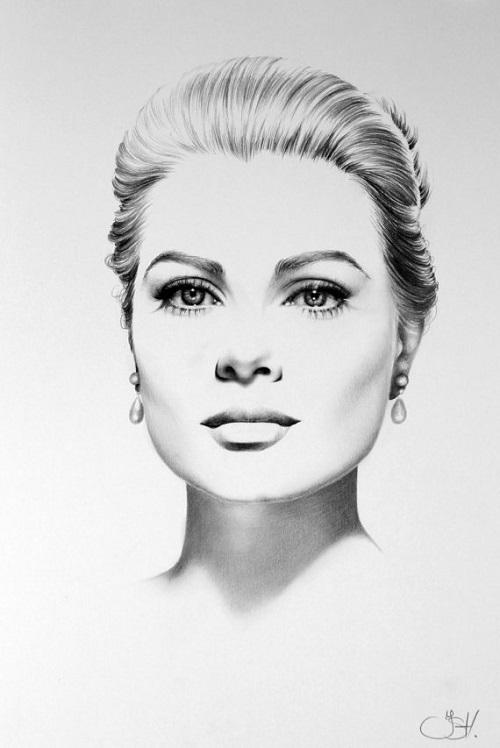 Kathy Perry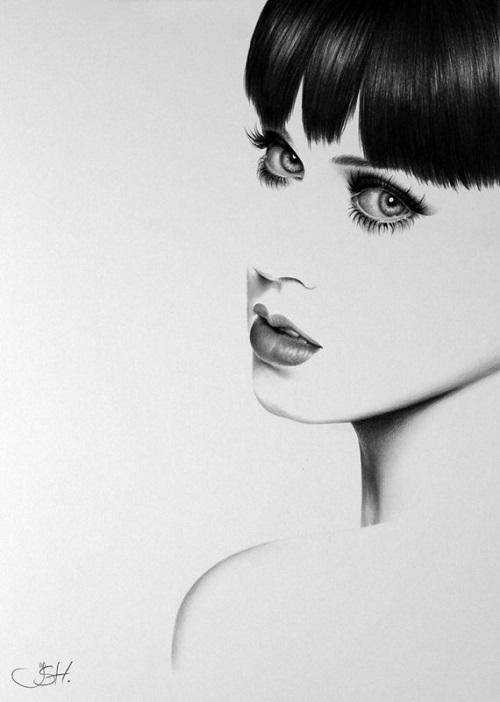 The Cambridge Duchess
Iliana at work