Seems about this woman wrote all that is possible to write. But no! Subject Marilyn never be closed. She starred in the film - about her shoot films, she sang a song (I wanna be loved by you ... remember?) - She devote entire music albums, she went mad with depression - on it (so far, and it's been around half a century after its death) crazy man.
Human minds can not leave the phenomenon called "Marilyn Monroe". The most interesting, creative minds around the world seek to portray our Enchantress is ... a body, whether that - so you can see all those sweet curves and bulges.
What kind of honor is awarded glorious Marilyn?
She set the sculptures and monuments.
Not so long ago - in the middle of July - in Chicago established the sculpture "Forever Marilyn" (sculptor Stuart Johnson). Marilyn stands in a piquant pose - the wind picked up a magnificent white skirt, revealing a playful white panties, the actress is trying to hide behind, while smiling charmingly. This reproduction of the scene from the movie "The Seven Year Itch" (1955). Americans divided opinion about the sculpture - someone she seems frankly vulgar.
Sculpture very piquant - see how delighted the men photographed what the actress under her skirt:-)
And here is the same scene from the movie:
There is another monument of Marilyn Monroe in Haugesund that in Norway. Few people know that Monroe was half Norwegian. A monument is quite strict, and Marilyn turned some heavy and plump. Maybe that does not freeze in the harsh Norwegian climate. Yeah, Norway - This is not democratic America, where you can casually put someone else's panties for all to see ...
In the collection of Madame Tussauds has wax figures of the actress. What is there to be surprised?
With the figure of Marilyn constantly taking place some absurdity: that some oddball take a picture next, taking all sorts of indecent poses, then someone tries to rape them .... Yes, it was and is. The latest incident occurred in Russia with a sculpture artist Victor Zharkovskogo. These nasty incidents ever discourage me hunting to become famous (childhood dream, you know) - you never know how vandals want to mock my statue:-(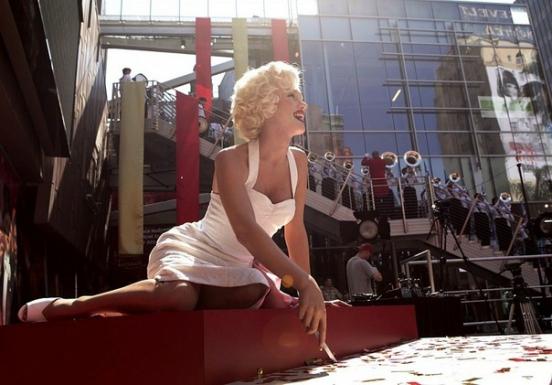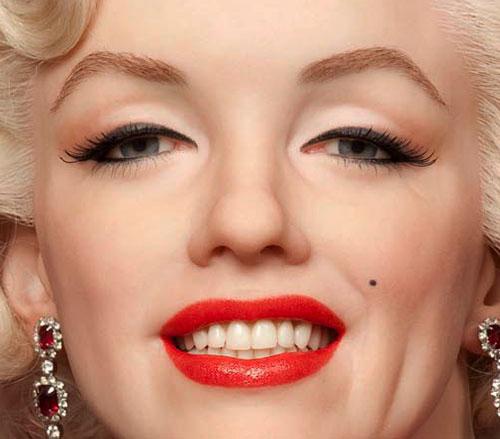 Produced dolls with the face and figure of the actress. A whole series of dolls dedicated Marilyn.
Marilyn Monroe doll by Tristar
Tristar was the first company that produced dolls Marilyn Monroe, only dolls were very little resemblance to the actress - did not work portrait likeness, and the puppets themselves were, they say, "not a fountain" - ugly and not attractive.
Marilyn by World doll
A series of 2 vinyl and porcelain dolls 3 came out in 1983. Doll figure was quite clumsy, inelegant - nothing like the current Barbie with thin arms and legs.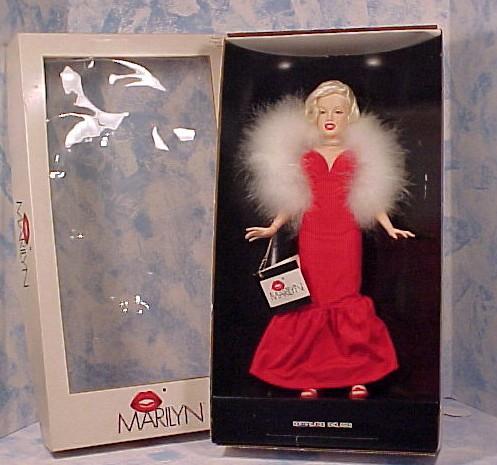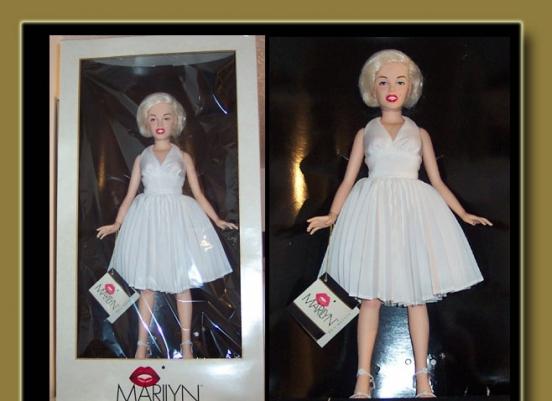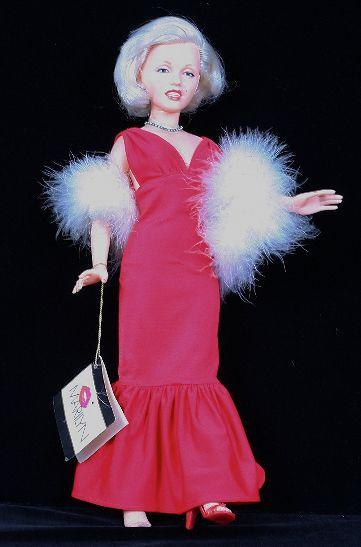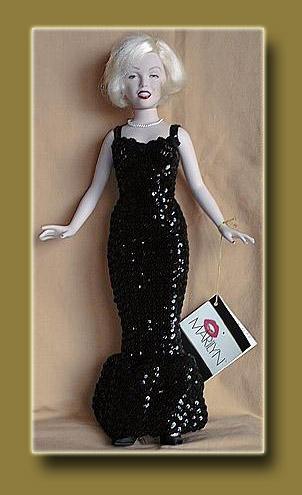 Marilyn Monroe by DSI
In 1993, DSI has released 6 Marilyn dolls, they were more attractive and affordable. But to perfection they obviously were still far! Face doll Marilyn get rough, some square and old.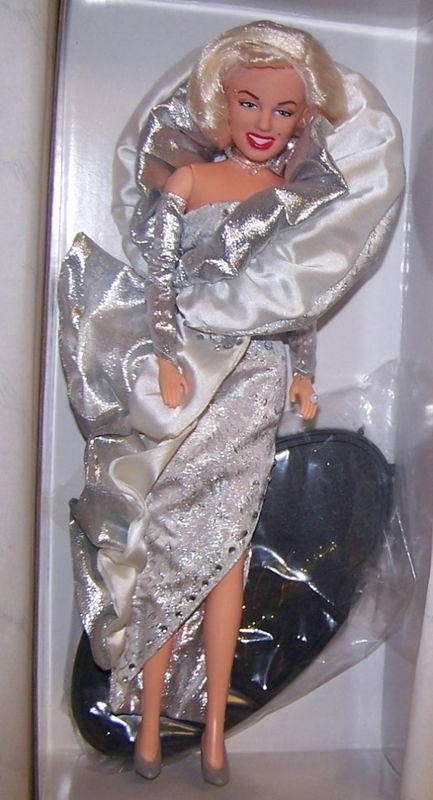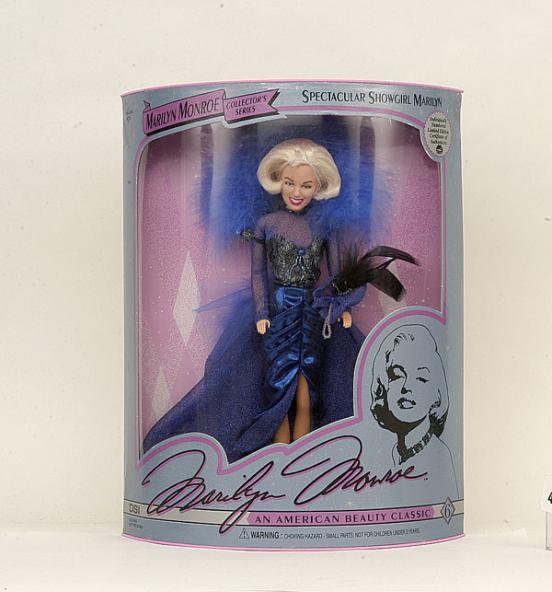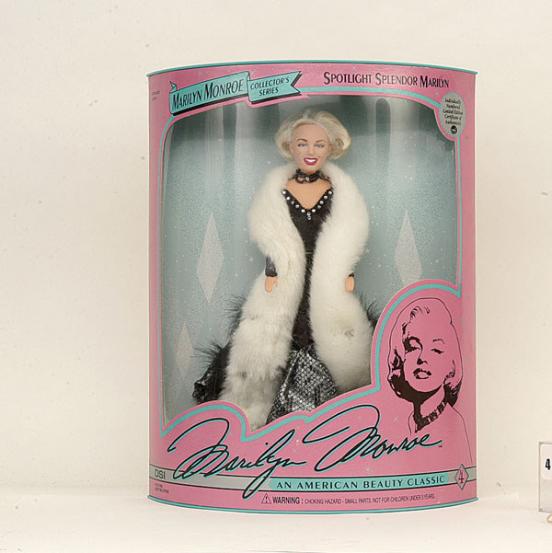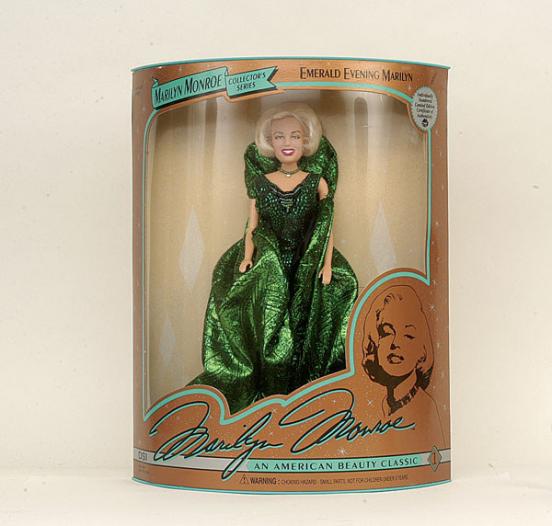 Marilyn Monroe dolls by Franklin Mint
Except for the "Barbie-Monroe" company supplied to the doll released a portable carrying case with clothes, and in it - clothes, in which she appeared in any film. Here Marilyn appears more feminine look.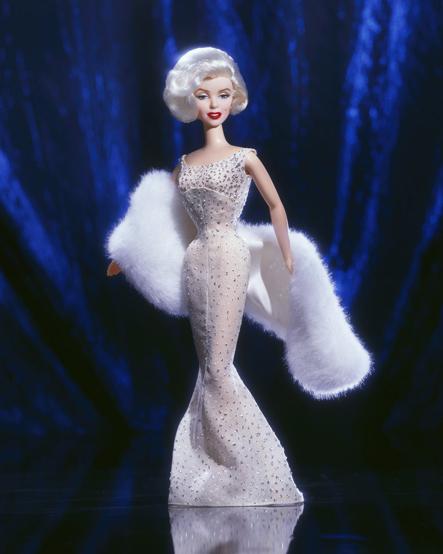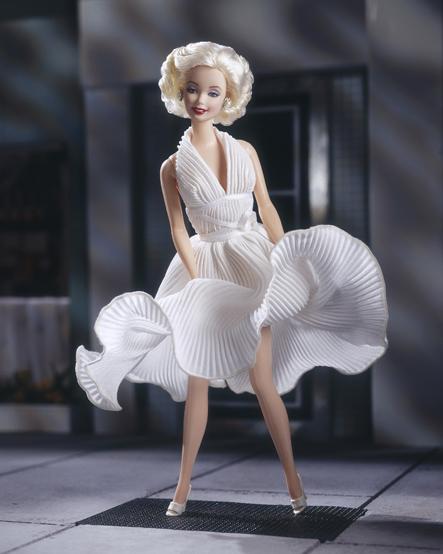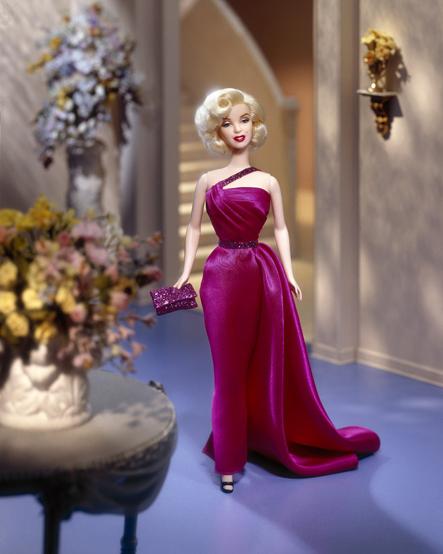 Marilyn Monroe by Mattel
In 1997, Mattel released three dolls Barbie as Marilyn's most famous images of the "Seven Year Itch" and "Gentlemen Prefer Blondes". More - more.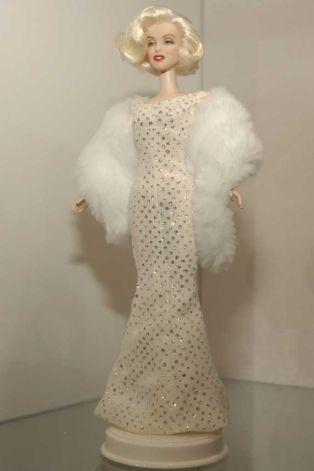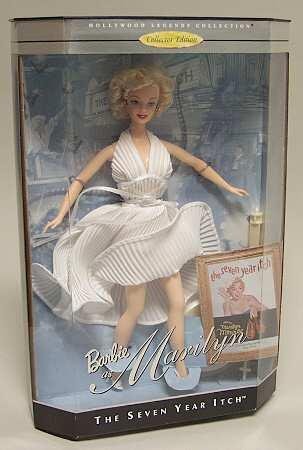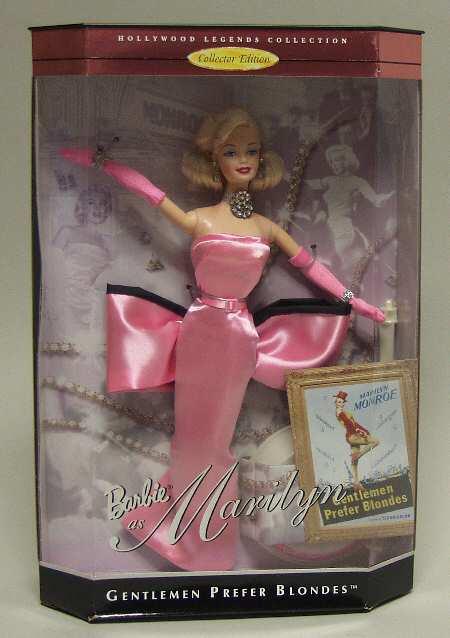 Of course dolls and sculptures never give that grace and charm, what this girl is famous for. Alas! Note the shape and face of the actress in these frozen images can hardly be called perfectly beautiful. Apparently, the beauty is in many ways mimics and plastics.