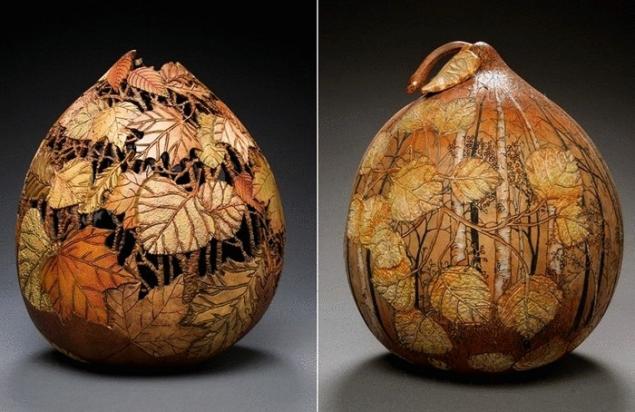 About this kind of work, like carving a pumpkin, most often remembered on the eve of all saints Day. On Halloween, all around is full of witches, vampires, werewolves and other evil spirits, partly embodied in these pumpkin sculptures created by the hands of various masters of carving. However, some kinds of creativity do not have Halloween irrelevant. Thus, the Polish sculptor Kamil (Przemek) turns a pumpkin into unusual lamps, and Marilyn Sunderland (Marilyn Sunderland) creates this vegetable amazing carved sculpture that has nothing to do with frightening figures from pumpkin, which is famous for Halloween.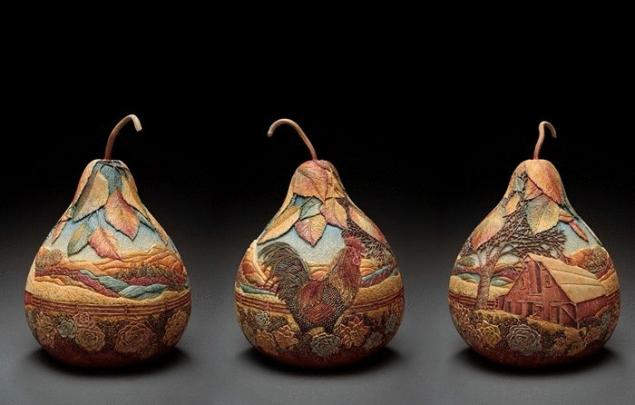 American artist Marilyn Sunderland (Marilyn Sunderland) was born in Colombia, but the last 30 years living and working in Utah, which is famous for its picturesque landscapes surrounded by mountains, rich fresh colors of nature, clear rivers and fresh air. All of this is beneficial to the creative potential and inspiration of the artist, and therefore she does not get tired to invent new subjects for carving, and then decorate their gourds, transforming them into stunning art objects, not only worthy of a gallery at the Museum of modern art, but also of the Royal chambers and the White house. By the way, at the time, George Bush acquired one of the sculptures of the artist to decorate his office in the main government building of the country.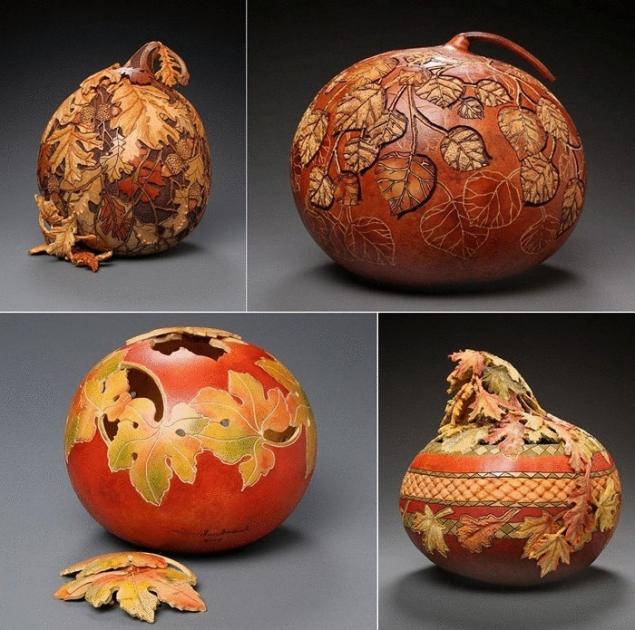 Marilyn Sunderland is not immediately found his calling in art. At first she studied painting, portraits and landscapes, tried himself in different techniques -oil, acrylic, ink. However, it is the carving revealed her talent as an artist and sculptor. No wonder, for their creativity Marilyn has received several awards, participated in international exhibitions and competitions, and among the winners of the carved pumpkin sculptures of famous businessmen, artists, politicians. Finding humor and inspiration in the beauty of nature that surrounds us, the artist adorns pumpkin floral patterns and ornaments. The intricacy of leaves, flowers and berries, figures of fishes, birds, butterflies, cover the intricate lace sculptures, turning ordinary vegetables grown in the garden, a masterpiece that I want to touch, to consider, to admire.
Source: /users/78