The word "carving" in our time have combined several concepts. But based on one. The English word carving translates as "carving", "carved work". In international use, it has long been a symbol of artistic carving on various materials.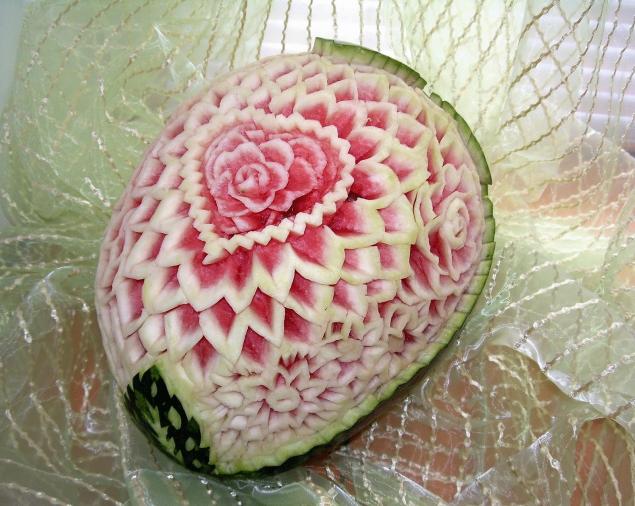 The art of carving fruits and vegetables originated in the East and over thousands of years became part of national traditions. But if the wood carving or stone is preserved for centuries, the master of carving in the restaurant with live material, fruits and vegetables. This work of art is worthy of no less admiration. After all, everyone knows that serving plays a huge role, and beautifully decorated meal — an important element of the feast.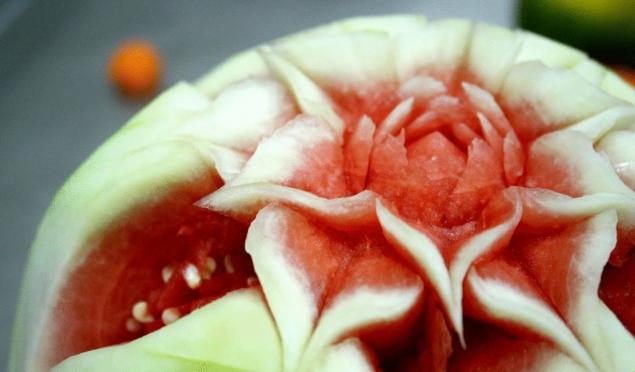 Even a simple bow of leek or a flower out of a radish transforms familiar dish. Now you have the opportunity to learn the basics of carving and decorating dishes. And it does not need to enroll, to waste precious time in lectures, and then to find in stores special tools for carving.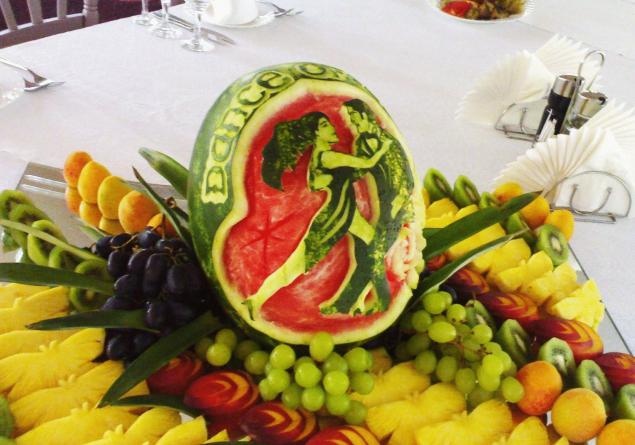 Now you can learn carving-carving without leaving space favorite dishes. Carved decoration of vegetables and fruits make your holiday even quite mundane dinner. It's so nice to not just crunch the Beijing cabbage, and chrysanthemum from it, in fact, cut.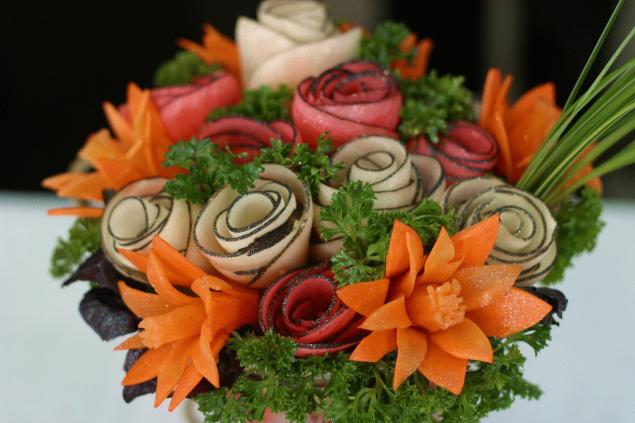 How about carrot lilies? Making dishes with carving can be very different. Today on the table, You have a bunch of vegetables, and tomorrow the whole aquarium. In General, Your family will not get tired to wonder what he saw, and children who refuse vegetables, despite all Your entreaties, and will gladly eat the whole serving.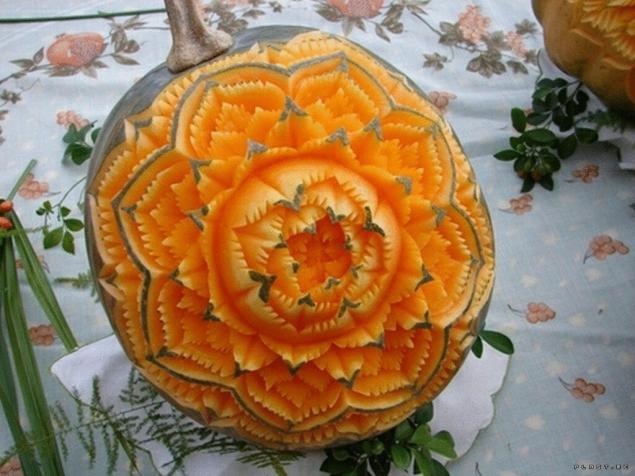 Source: /users/117