I must confess: I like this food does not seem beautiful. That's all from evil. Food should be eating, and not an art object. To me, baked leg of lamb in mint much prettier than any of the presented towers of bubbles or placers planed vegetables.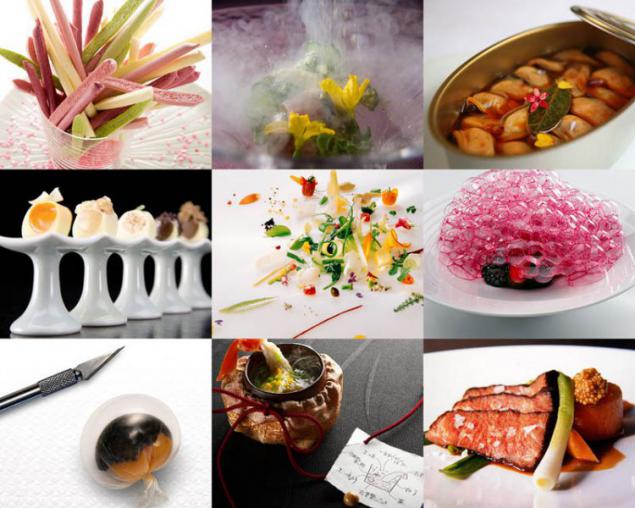 1. Dish: "Red fruit from the garden»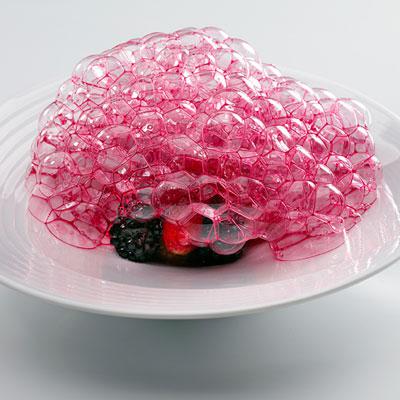 Restaurant Mugaritz (Renteria, Spain). Photo: Mugaritz.
Boss of the restaurant Mugaritz Andoni Luis Aduriz took several years of experimentation to create this bubble mountain of juicy berries and beetroot. Earlier this year, Mugaritz, awarded two Michelin stars, burned to the ground, but Aduriz plans to reopen this summer.
Food Wine February 10 the most beautiful restaurant meals world
2. Dish: "Crystal Wind»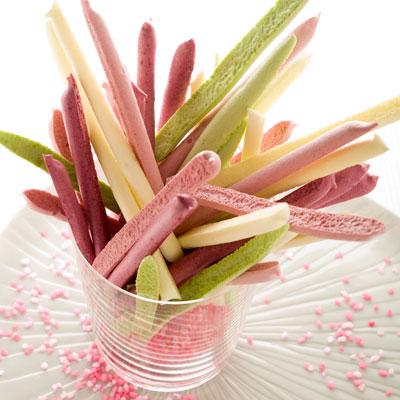 Restaurant Pierre Gagnaire (Paris, France) Photo: Jacques Gavard.
In the hands of chef Pierre Gagnaire meringue experienced a rebirth. To make a protein by air, he adds the water and sugar (the first came up with this master of molecular gastronomy Hervé) - and turns it into crystals.
Food Wine March 10 the most beautiful restaurant meals world
3. Dish: "Garguyu" Salad of Michel Bras.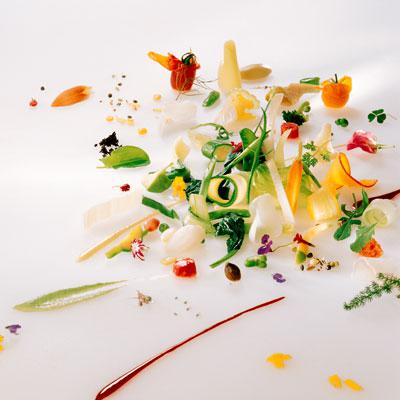 Restaurant Michel Bras (Lagiyol, France). Photo: Bras.
Depending on the season, he picks up new combinations of vegetables, herbs, flowers and seeds - up to 60 items.
Food Wine April 10 the most beautiful restaurant meals world
4. Dish: "Olive core»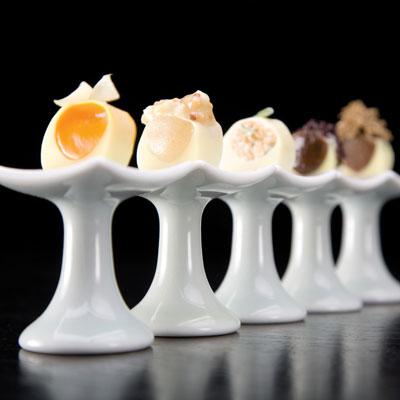 Restaurant Alinea (Chicago, USA). Photo: Lara Kastner.
At Alinea Grant Achatz (best young chef in 2002 according to the F & W) takes on separate pedestals five pieces of palm trees with five different fillings - from vanilla pudding to truffle puree and rye bread.
Food Wine May 10 the most beautiful restaurant meals world
5. Dish: "Tender Short ribs with braised daikon, pickled carrots and mustard seeds».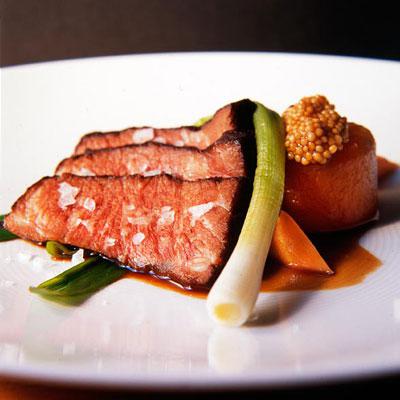 Restaurant Momofuku Ko (New York, USA). Photo: Gabriele Stabile.
In Momofuku at the dinner table, the counter for 12 persons, invented by David Chang (best young chef in 2006 according to the F & W), you can try an incredibly delicate rib edge Peter Serpico, preparing 48 hours of vacuum technology Sous Vide.
Food Wine June 10 the most beautiful restaurant meals world
6. Dish: "Mussels in marinade»
Restaurant Bazaar by José Andrés (Los Angeles, USA). Photo: Darko Zagar.
In Bazaar Jose Andreas mussels marinated in vinegar with the scent of sweet pepper and served in a tin, paying tribute to the traditional Spanish marinated seafood.
Food Wine July 10 most beautiful restaurant meals world
7. Dish: "Chicken egg a la L'Arpège»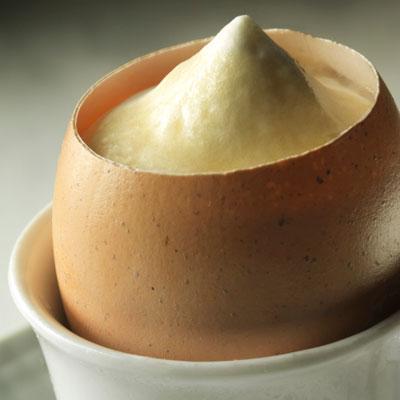 Restaurant Manresa (Los Gatos, CA, USA). Photo: Mark Holthusen.
Chef David Kinch repeated the famous egg from Paris restaurant L'Arpège: egg yolk cooked in sherry vinegar, cream and maple syrup. Kinch makes a bar: it adds Tasmanian pepper.
Food Wine August 10 the most beautiful restaurant meals world
8. Dish: "Fish with a snow seasoning»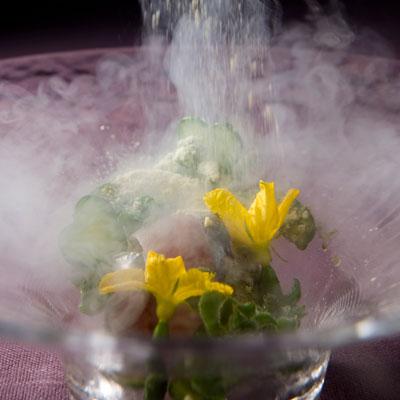 Restaurant Aronia de Takazawa (Tokyo, Japan). Photos: Aronia de Takazawa.
The restaurant Yoshiaki Takazavy two tables, but visitors are served artistically sophisticated dishes: a piece of yellowtail served mountain vegetables, edible bulbs lilies and seasoning, so chilled (-200 ° C), it looks like the snow is melting and if its touch.
Food Wine September 10 the most beautiful restaurant meals world
9. Dish: "Extravagant hot snow crab»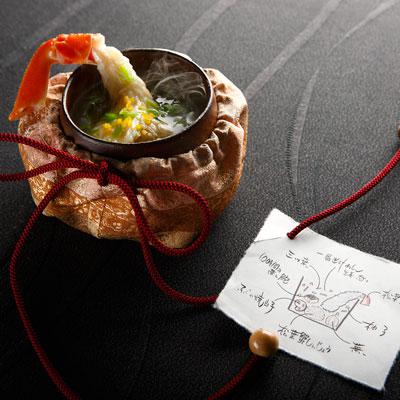 Restaurant Nihonryori Ryugin (Tokyo, Japan). Photo: Jun Takagi.
Among the delicious dishes of the chef Seiji Yamamoto and there is a hot snow crab (which is specially imported from Tajima district), abalone 10 hours preparing for a couple, and milt fugue in ginger dashi broth. With a dish served and drawing, which shows the entire cooking process.
Food Wine October 10 the most beautiful restaurant meals world
10. Dish: "Cyber-egg»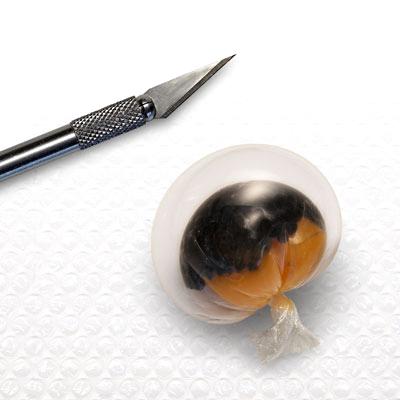 Restaurant Combal.Zero (Rivoli, Italy). Photo: Combal Zero.
David Schepen known conceptual dishes like cyber-eggs. He takes the eggs with poached egg in a plastic bubble.