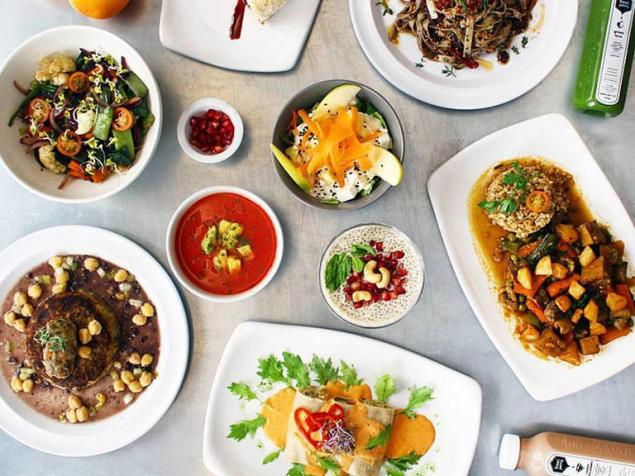 Los Angeles
Plant Food & amp; Wine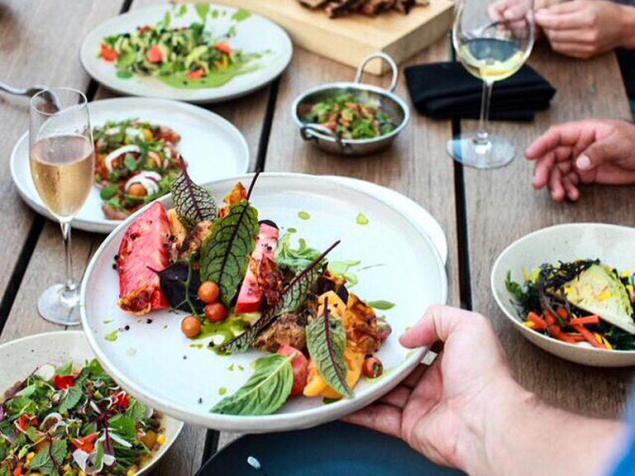 The restaurant Mathew Kenny - world star syroedcheskoy and vegetarian cuisine - there is a place not only to live the kitchen, but also heat treatment, as well as an impressive range of organic and biodynamic wines. If the institution operates a cooking school. Coming here is better for lunch, take a carrot soup with paprika ($ 8) and a big salad with Cale, beans, pumpkin and pistachio ($ 15). And leave room for corporate green olive pie, he served with balsamic ice cream and dark chocolate with fennel seeds.
Crossroads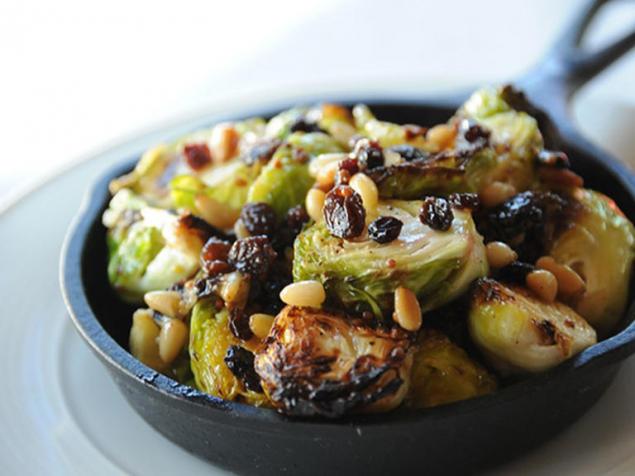 Vegetarian restaurant for Hollywood stars and secular parties. The refined interior (there are two closed private room), an impressive bar card (special attention should be paid based cocktails Kombucha - tea mushroom species). Menu meets high vegetarian cuisine: there are, for example, dishes of raw almond or artichoke cream
. The Gratitude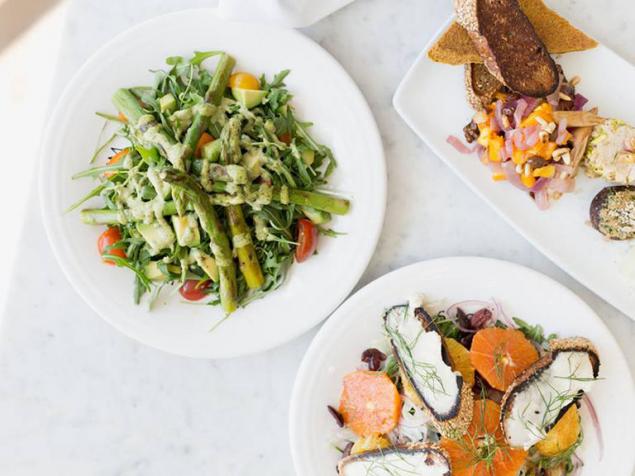 This is not just a cafe, and a network stretching across the west coast. In the menu, chef Dreusa Ellis - hits vegan cuisine: makrobouly acai smoothie with superfudami and tacos. I like their hearty sandwiches - for example, gluten-free panini on bread with eggplant, arugula and ricotta from cashew ($ 15). In each category there are options for raw foodists. Plus operates at a cafe shop with take-away meals. And most of the products grown on their own ekoferme, where you can go on a trip if desired.
Barcelona
Teresa Carles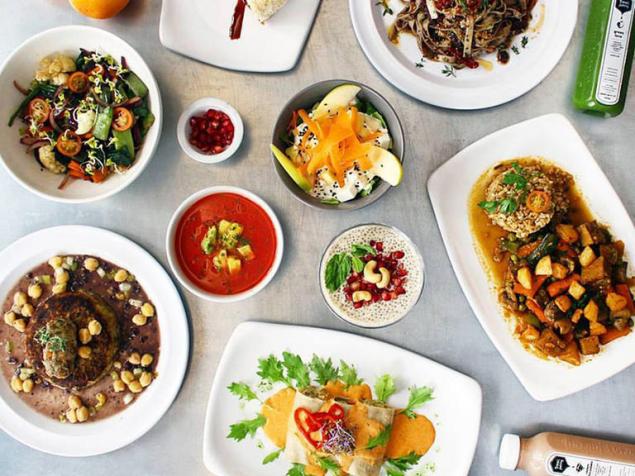 Generally, the founders of this institution has three vegetarian restaurant: Teresa Carles, Flah & amp; Kale and Teresa's Juicery. In the "Teresa" go mainly expats and students from the nearby University of Barcelona. Take takeaway vegetable and fruit juices, smoothies and cocktails. Though it is better to come here for dinner, in "Teresa" good selection of wines to take the red beet ravioli, and the white - aubergine pie with goat cheese
. In Flax & amp; Kale, in addition to the vegetarian, there are fish dishes. Dzhuser Teresa's Juicery is located in the trendy area of ​​El Born. Drinks are sold in pretty bottles, which, in addition to the ingredients described their functionality. My favorite - immunoukreplyayuschy The Vegan Vampire with beets, pineapple, carrot, pear, lemon and ginger, but if you want more sweet then Horchiata with agave syrup and almond milk. A small bottle costs 3, 5 euros, a large - 4, 5.
Brunch & amp; Cake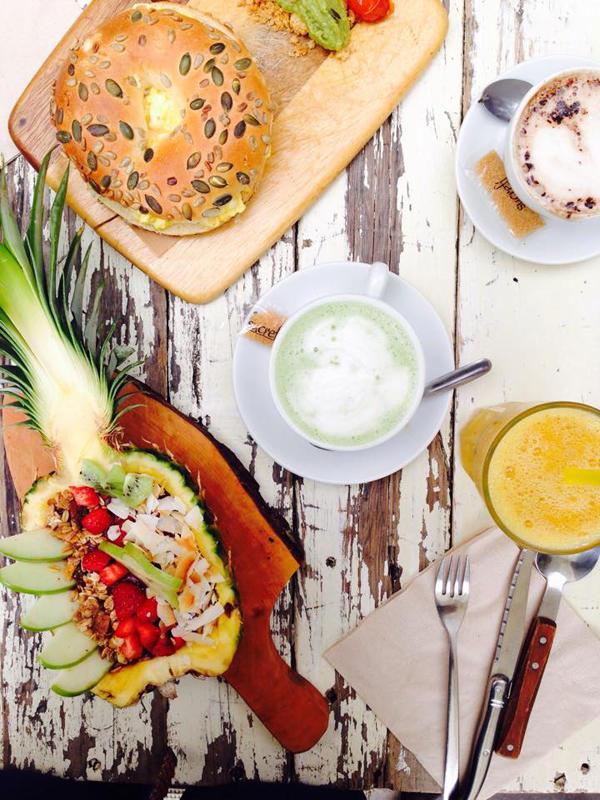 The most fashionable vegetarian cafe in the center of Barcelona's Eixample is great for breakfast and brunch. Minus one - the queue at the entrance. Alternatively, you can come early in the morning or to join the waiting list and pass the waiting for a stroll through the garden of the main building of the University of Barcelona. Go here is for carrot cake, vegan cupcakes, eggs Benedict on wafers or salad with broccoli, avocado, mango and sunflower seeds: 9 euros will be given a generous portion, which is enough for two slender
consumers. Cat Bar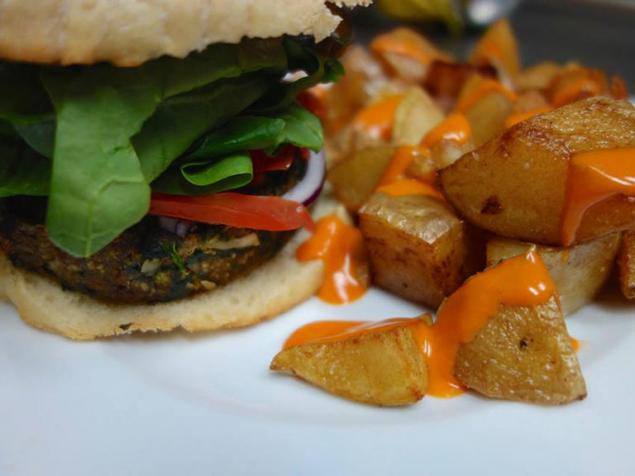 The vegan bar not far from the Cathedral, you can start a Friday night. Try is a set of nine kinds of beer and a trial to select the best. The beer brewed here is not - buy from local producers. For starters it contains all the vegetarian dishes that are appropriate in the kraft bar burgers with falafel, vegetarian vegetable cutlets or tofu, nachos with guacamole and of course the local specialties - potato patatas Bravas
. Paris
Soya Bio Cantine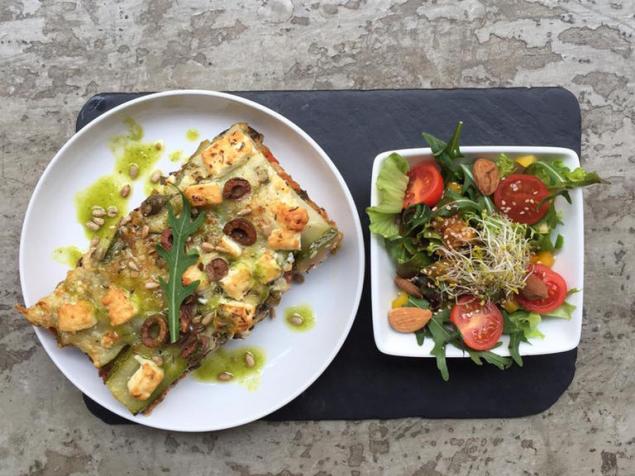 Biostolovaya near the Canal Saint-Martin - the place with the experience, but still relevant. Here, a decent selection of vegetarian gluten-free food from different countries (meze and couscous with tofu coexist with alge seaweed and vegetable lasagna) and the right staff, who can ask for advice if you are lost in the selection. In addition, here a nice walk by on Berry-brunch on weekends: for 27 euros provide unrestricted approach to the buffet and unlimited drinks. However, brunch session is limited in time and lasts two hours.
Shakespeare and Co & amp; Bob's Vake Shop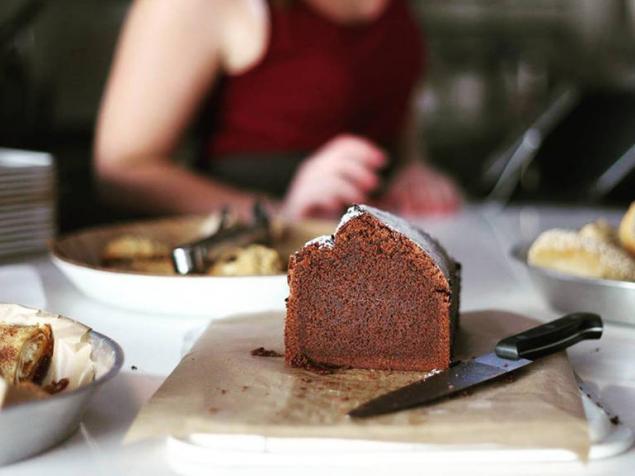 In October, on the left bank, in the American bookstore opened a cafe with a healthy meal. Its owner Marc Grossman from New York already filled his hand in Paris catering and in their shops scattered throughout the city, preaching a vegetarian diet. The range - branded bagels with hummus and carrots on a gluten-free bread (9 euros), they are the same - in a mini-version (4, 5 euros), salads, Futomaki, soups and desserts (the best - pudding with blueberries and seeds of chia, 4 5 euros). Coffee - Paris varschikov Cafe LOMI, Kraft - a local company Montreuil Deck & amp; Donahue. Plus a good selection of cold-pressed juices and smoothies with literary names such as "Shakespeare shake».
Season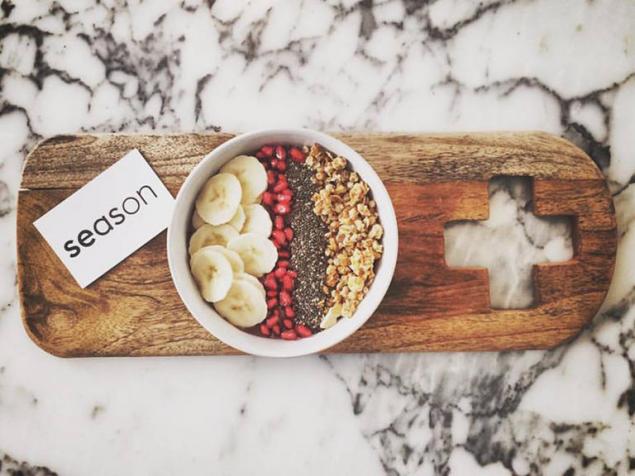 Marais in Paris - both in Moscow Patriarch: beautiful reservation, where they can afford to live mostly ex-pats and tourists. And the cafe is there to please them well. The Seasons captivating Scandinavian design, large windows and fashionable white tile and related all this public. It is better to go for breakfast on a weekday until local bobo did not wake up, take a banana Tartini on gluten-free bread and one of the six options Dear Muesli granola with fresh fruit, cheese, cereals and superfudami (8, 5 euros for a hearty serving). And if you have the patience to wait for a table, you can look at the lunch meal of the day and coffee (12 Euros).
London
Gate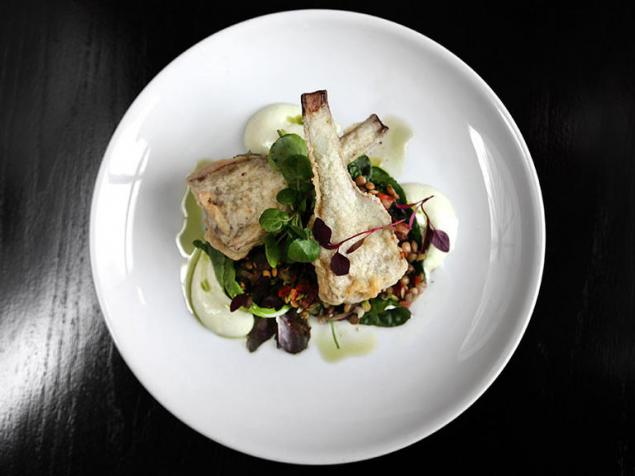 The first vegetarian restaurant in London was opened already in 1989 and still maintains its reputation. The founders, brothers Adrian and Michael Daniela c Indo-Iraqi roots, regularly changing menus, adding seasonal vegetables and topical products. Thus, the whole of October there are sets with mushrooms (white, shiitake, portobello and even sautéed mushrooms), three courses for £ 25. Bar menu is marked: there are vegan, biodynamic and organic beverages. A menu carefully stated in any of the dishes contain nuts. To get to dinner, consider booking at least one week before the proposed visit.
Mildreds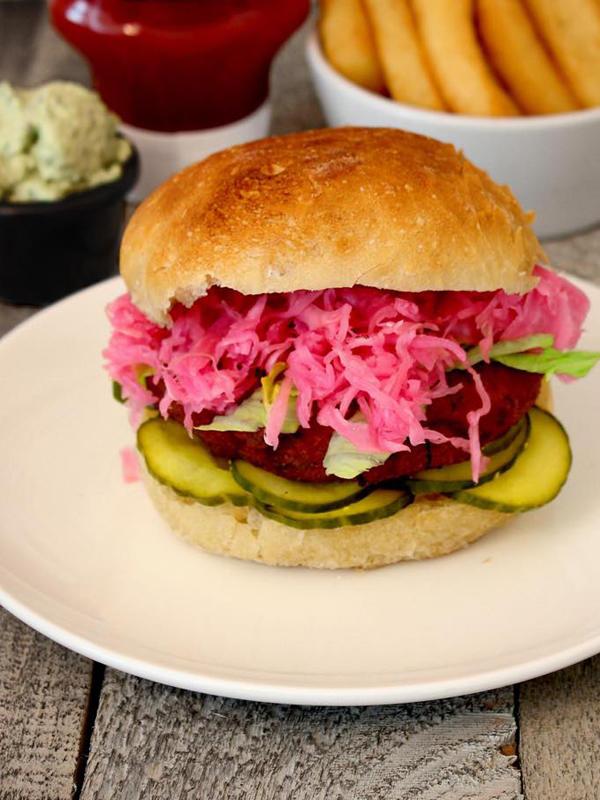 Good vegetarian food, nepafosnaya public, reasonable prices (an average of 11 pounds per dish), but there is no possibility of reservation, so waiting for a table have to hang out at the bar. For example, drink gin Fizz and order cakes stuffed with mushroom risotto - it's such a variation of the Sicilian arancini rice balls
. Cookies and Scream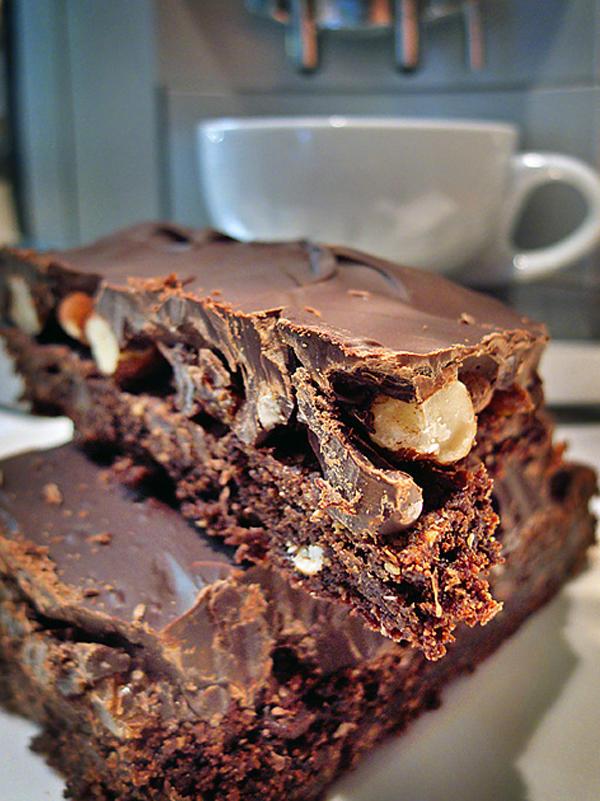 Vegan bakery with gluten-free desserts bombicheskimi in Camden. Sweets prepared without cow's milk and eggs. Best of the Best - brownies and cakes with fillings of coconut, fruit and peanut butter
. Milan
Joia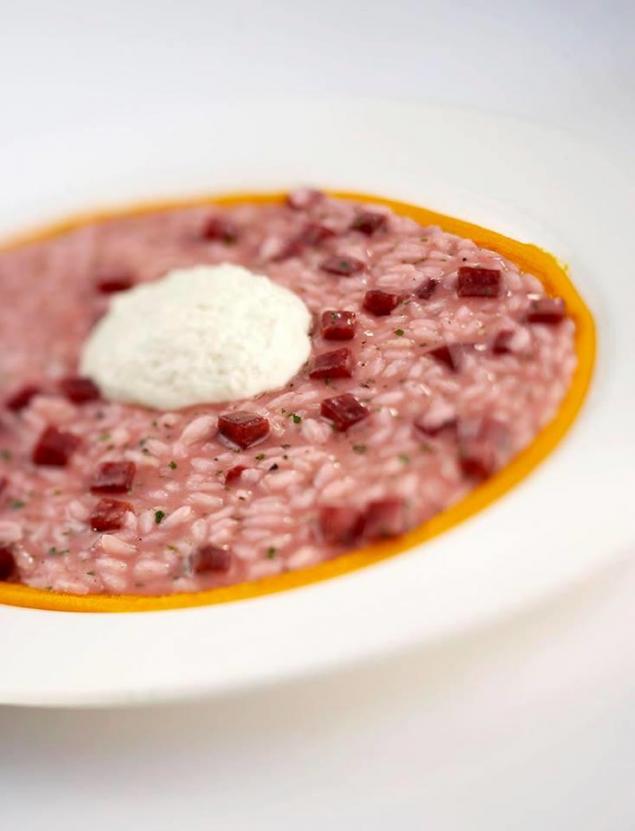 Michelin restaurant in the pastoral district of Porta Venezia runs the vegetarian chef Pietro Lyman, one of the pillars of Italian haute cuisine. Coming to dinner - choose the menu from chef. Personally, I remember the dish "Spring comes to the flower meadow": bring a plate of foam, and when it melts, it becomes apparent that the plate is covered with flowers (in fact it is vegetables). Often the maestro personally coming to the table to tell what is hidden under one or another unambiguous name. The price of the menu from chef varies from 80 to 115 euros without drinks, à la carte cheaper.
Raw Vegan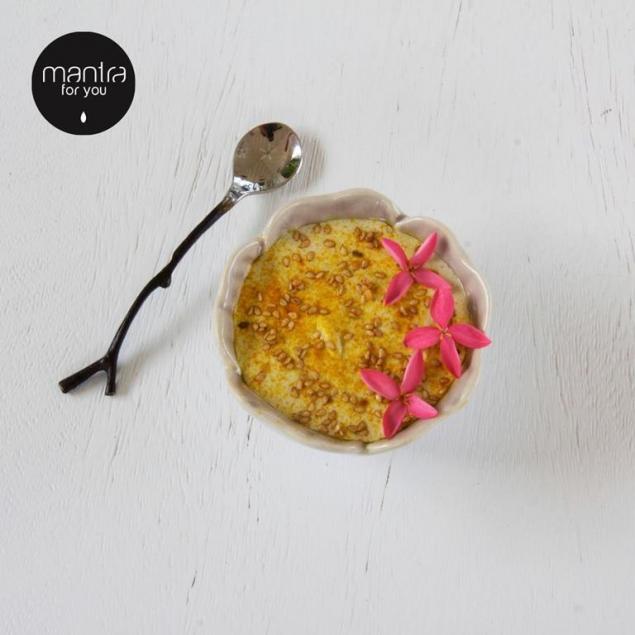 Here is a nice minimalistic interior design: huge windows, natural wood, lots of light and little details. Behind the Scenes menu Star - main dishes such as spaghetti with zucchini (14 euros). If the restaurant has a shop where you can buy chia seeds, granola, different varieties of tea.
Osteria al 55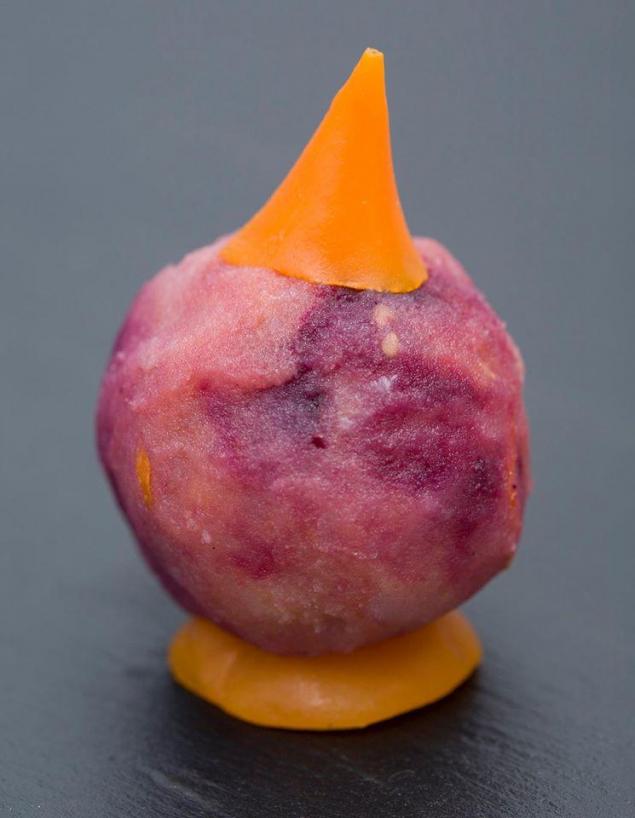 Meals are prepared in the osteria, not only Italian - rather, it is fusion. Take a tasting set for 39 euros: carpaccio of melon, marinated in thyme, quenelle of avocado and olives, sweet potatoes in a sauce of lemongrass and coconut, chestnut soup. As a main dish in the set - climbing out of a turnip and avocado, decorated with macadamia nuts. And for dessert - cake with fresh berries
. MOSCOW
"Zhiva.ru»
Offline version store ecoproducts Lost in the courts of Tverskaya Street. Come here for organic products, including rare and even unique pieces such as dried strawberry, poppy kozinaki and vegan coconut sugar.
KM20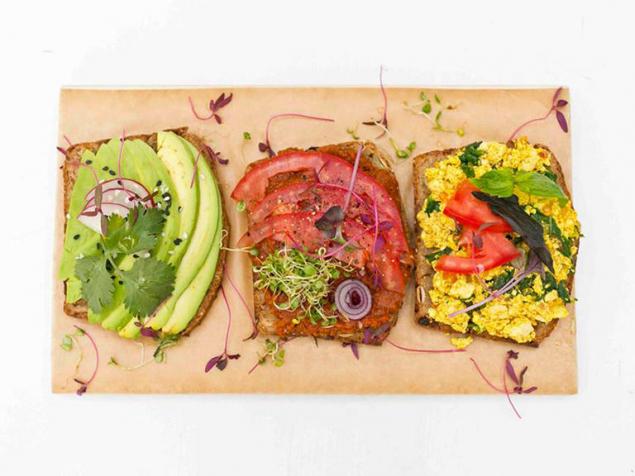 To get to the coffee shop, you need to go through the store KM20. Inside you find a dovecote, transferred here by Alexander Brodsky, which is installed in the bar-table with a chess board and a ping-pong table. All this under the transparent roof, ie, year-round natural lighting here. Vegetarian menu Neskuchne. Trying to encourage hand-roll with tempo, black on thin whole grain pizza dough and Popsicle avocado.
365 Detox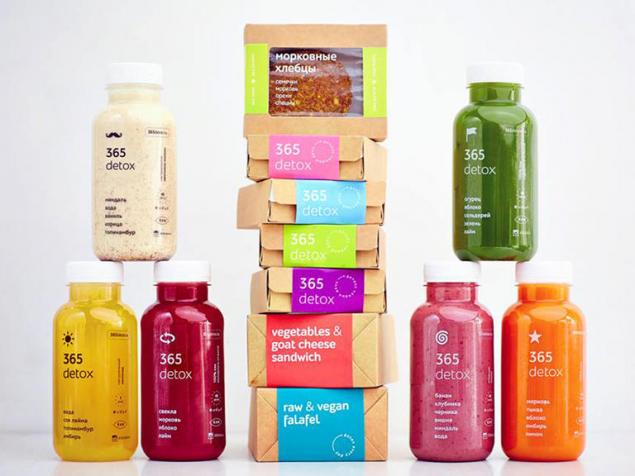 Juice Bar Olga Malysheva - the author of a blog about health, beauty and harmonious life Salatshop - is located in front of the department store "Color." Menu laconic, but ideologically whole juices, cold pressed, smoothies without ice and sugar, energy shots, useful desserts: candy, truffles with dates, cashew-cake from raw nuts and coconut oil, sweet bread with dried cranberries and sunflower seeds. If you wish, you can make a range of diet for detox program.
Kitchen Dream Industries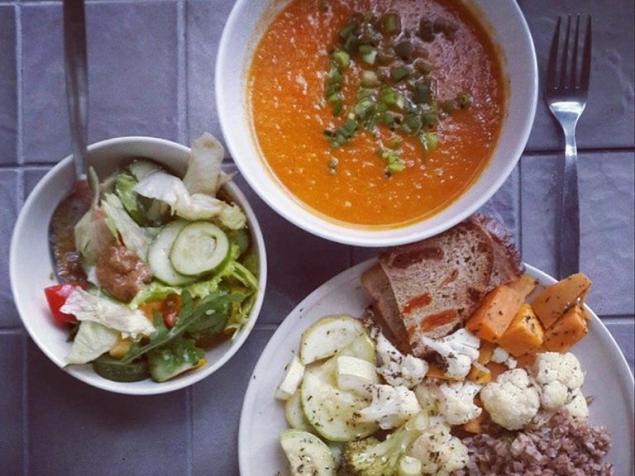 In the kitchen, the menu did not change Moscow IT-holding company for three years, and it's for the best: all the dishes - plant-based, with no preservatives or additives, cooking equipment sparing. At breakfast - juice (beetroot, fennel, apple, lemongrass, ginger), smoothies (hit - with banana, cherry, lemon zest and juice), porridge with bananas and dark chocolate. For lunch - vegan soup with the "cream" of cashews, black bean sauce with avocado, corn and herbs, wholegrain pasta with pesto sauce, spicy cream of pumpkin soup with coconut milk and sunflower seeds, fresh vegetable salad with mango and peanut dressing. Even here hosts themed dinners, workshops and lectures - a loophole for those who want to get to the DI kitchen, not being an employee. Schedule meetings broadcast on the educational website "The Theory and Practice».
Berlin
Rawtastic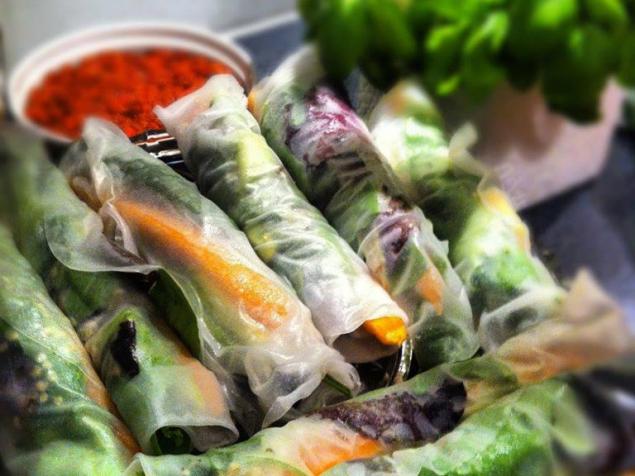 In syroedcheskom vegan restaurant that recently opened in the popular among the wealthy expats Prenzlauer Berg district, the food mushroom burgers, falafel beetroot, vegan lasagne and pizza. There is also a probiotic yoghurt and homemade Kombucha. Price per meal - from 5 to 14 euros
. Daluma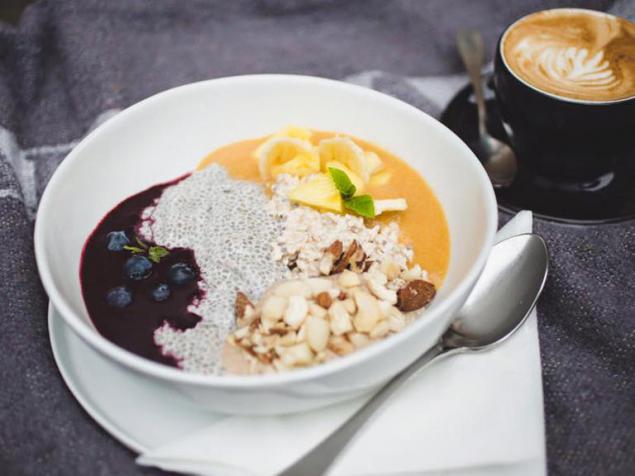 In a small cafe in the district of Mitte is always a lot of expats, including friendly staff. Vegan Menu, there syroedcheskie option, but there are cow's milk for the coffee. The dish can be formed to: a choice of base (pasta, raw vegetables, quinoa, rice, lentils) and toppings, vegetables, almonds and lime or herbs. Large selection of take-away - at the entrance is an impressive refrigerator with prepared seasonal salads (try with shiitake mushrooms and zucchini and carrot), juices and smoothies (my choice - Supergreen c parsley, spirulina, spinach and cucumber). And here a tasty breakfast yogurt and coconut pudding from chia seeds.
The Bowl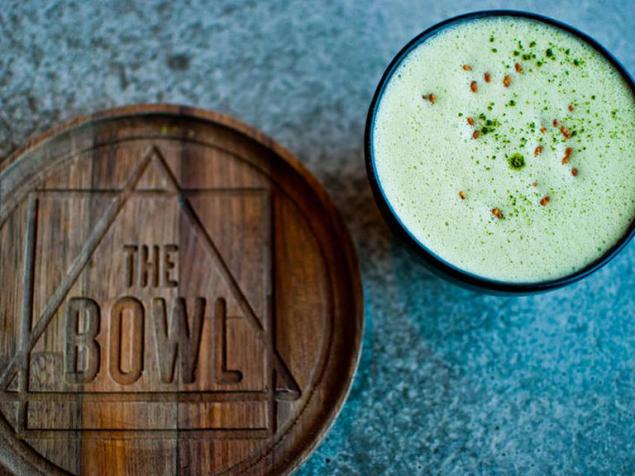 The restaurant is located in one of the most popular supermarket Veganz network (by the way, the owner of both of them - a former top manager of the Mercedes, fell in love with a girl of green views and radically change their lives). Vegan dishes are served in deep bowls - hence the name of the institution. Delicious everything, but especially - Buddha Bowl of green asparagus, eggplant, sweet potato, wild rice, avocado, shiitake mushrooms and beets. It costs about 10 euros.
New York
Superiority Burger
A perfect place in the East Village runs a lively guy Brooks Headley, until recently - pastry chef of the restaurant Del Posto, and in 1990 - a drummer in a punk rock band. Music is loud yells, referring to the founder of the past, and seats about as much positions in menu - five or six, and they vary depending on the season. Food is unreal tasty for a modest price tag (all dishes are less than $ 7). The two main recommendations - Berry-burger with tofu and quinoa and wrap with gorichnevym rice, tofu, carrots, sunflower seeds and cauliflower
. Dirt Candy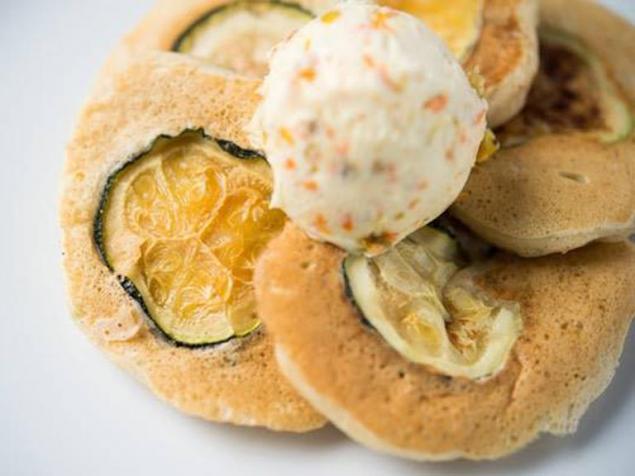 A small shop chef Amanda Cohen was there, home Superiority Burger today. But at some point it became so popular that it could not accommodate the comers, so moved to the nearby Lower East Side. Now it is "adult" restaurant, while still friendly to the wallet. As for the food - it is a field for experimentation, not always perfectly calibrated, but made with love and knowledge of the products. Be sure to try a hot dog with broccoli, sweet American monkey bread - something between a French brioche and cake and cheesecake with celery
. Genuine Superette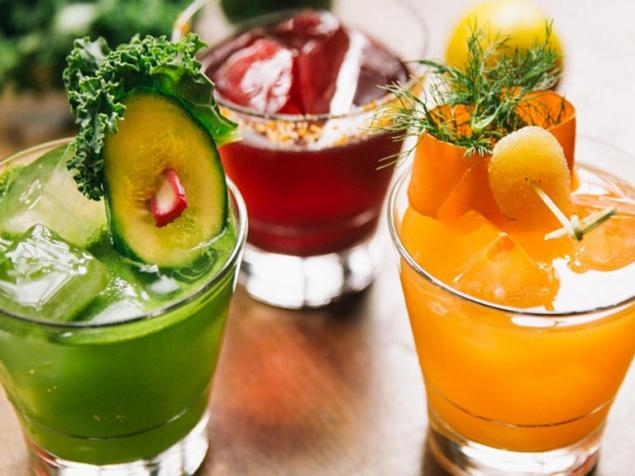 Mix a typical American diner with a gourmet restaurant. Therefore, the food here a familiar and understandable, albeit with podvyvertom. For example, roasted green Sandwich with tomato, lettuce and avocado, seasoned with jalapeno sauce. The menu is not purely vegetarian, but meat, fish and chicken sections are marked "organic." Pay particular attention to the cocktails of fruits and vegetables, mixed mixology Abby Freeman. The ingredients in beverages is strictly of the same color, hence the name "Emerald" (apple, celery, fennel, cucumber), "Copper" (carrot, orange, turmeric, parsnips, ginger), there is still "Ruby" and "Gold."