Graffiti is drawings or inscriptions on walls or other surfaces in public places. Every day more and more people are keen on this art form. But unfortunately, most artists graffiti daily commit crimes even though they know that the painting on most walls is illegal. Virtual graffiti is the concept of a device designed to help young artists hone their skills without causing damage to the walls in public places.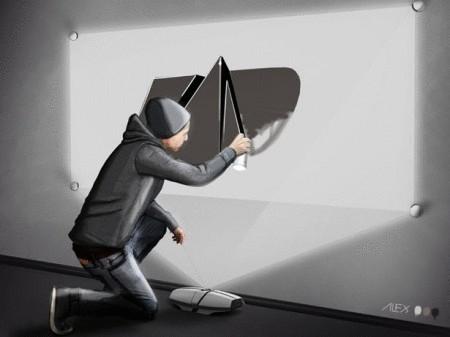 Virtual graffiti from designer Alexander Knorr (Alexander Knorr) consists of a projector, four conventional sensors and one virtual. It is only necessary to send the projector directly to the wall and put sensors in every corner. The Central part of the projector can be tilted to help set the perfect distance from the wall, and its compact size will allow you to use it anywhere and work at anytime when you want.
To use this device, you can save any image as a digital file and edit it as you like, and the projector takes it on the wall and will provide you with detailed information about colors that can be used to get the same image in reality.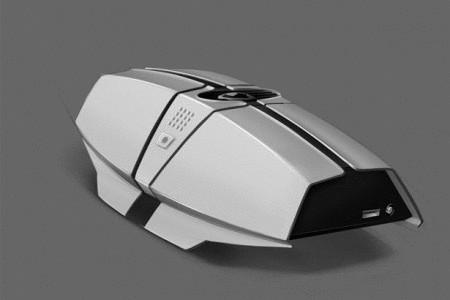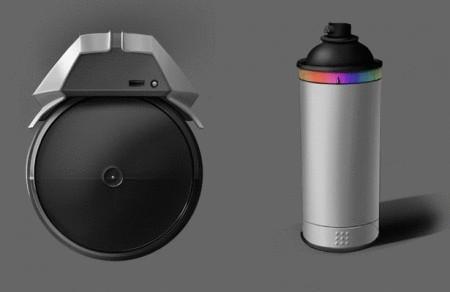 Definitely an interesting idea, and certainly it will appeal to novice graffiti artists, and passers-by probably appreciated the appearance of high-quality images instead of the usual ugly daub, however, it does not solve the problem of illegal draw on the city walls.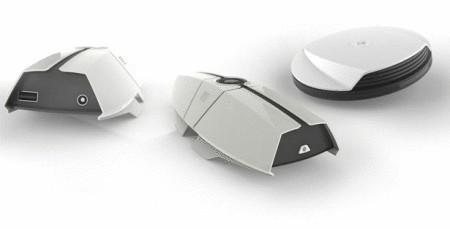 Source: /users/104