German research Institute Fraunhofer has developed a unique projector for smartphones, it is able to display images in good quality even on the not quite smooth surface.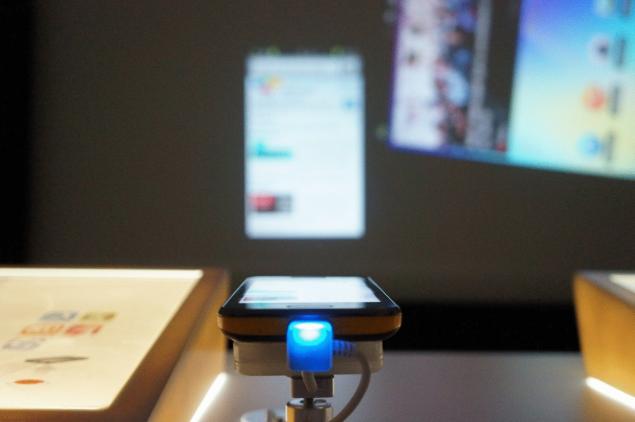 If you compare the device with the usual small projectors, the latter will not be able to transmit the image at a small angle, without losing the focus. And technology, the new projector is based on the structure of the eye some insects that makes the device unique in its kind. Because of this, images with stunning brightness, contrast and saturation simply can't disappoint the users.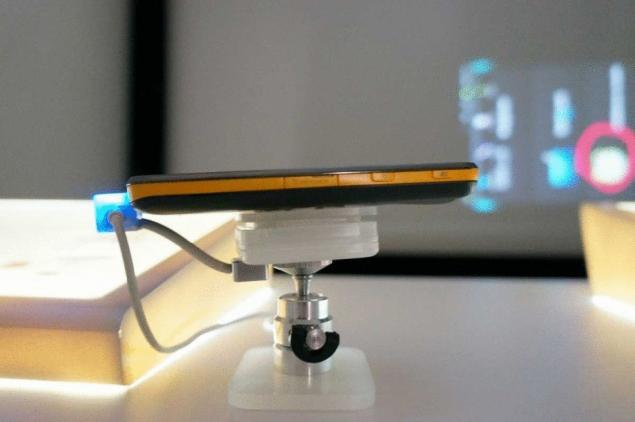 The principle of this device consists in overlaying multiple projections into one image. This so-called optical device, consists of two hundred tiny projectors, the beams of which are superimposed on each other and convey a full image of the surface. Built-in camera of the phone will determine the distance from it to the surface, transmitting, thus, information projector, which in turn sets the correct position of its multiple lenses for viewing images in excellent quality. For a full surface scan to fix objects, the projector imposes on the resulting projection, consisting of two hundred images of the infrared grid, which is invisible to the human eye. Fixation of the fingers, thus, will allow the user to do various manipulations with images as it does with a touch screen smartphone.
Source: /users/413