Banksy. Human. Myth. Legend. Banksy - a pseudonym of the British graffiti artist, political activist and painter,
whose identity has not yet been disclosed. His satirical street art and provocative inscriptions combine coarse black humor
and graffiti made in stencil technology. Such artistic works of political and social issues can be found on the streets,
walls and bridges of cities throughout the world. Many people think that his work look just fine, and make brighter place called "Earth".
Graffiti on a wall in Camden, London, December 22, 2009. British media credited the work of the artist under the name Banksy.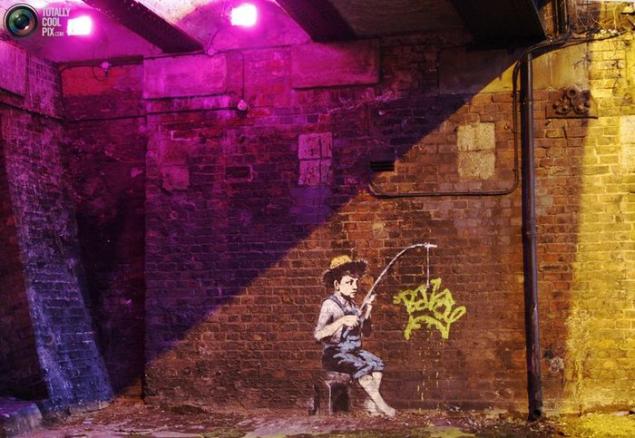 A man walks past anti-war graffiti artist Banksy in the UK Parliament Square in Westminster February 28, 2006.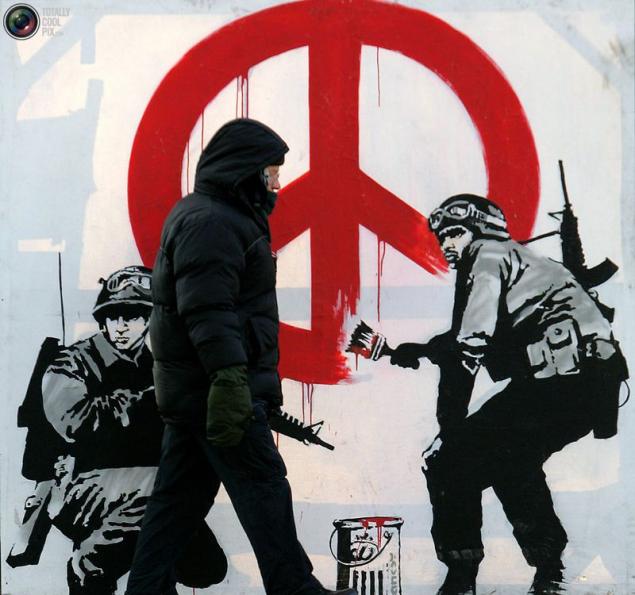 Newbie looking for a new print artist Banksy titled "Flag" in line at Santas Ghetto gallery in London December 18, 2006.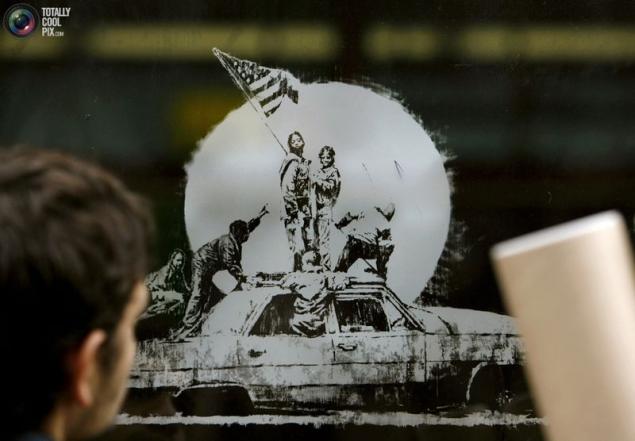 A woman walks past one of Banksy works in San Francisco, California, May 4, 2010.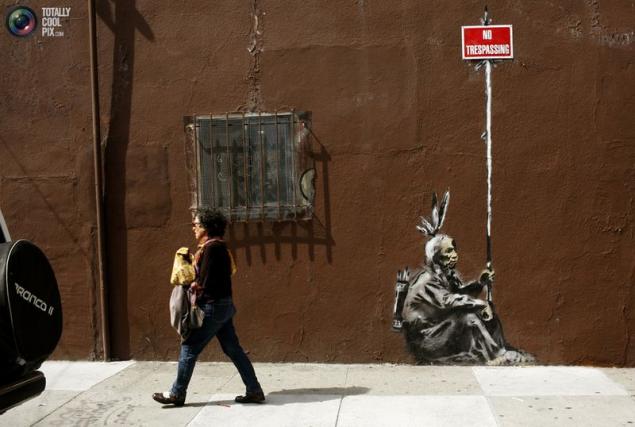 Graffiti on the wall of a building in the area of ​​Stokes Croft in Bristol September 9, 2009. Authorities hometown artist under the name Banksy first decided to vote whether to keep or remove graffiti work. This decision came into their heads after the exhibition of the artist, which accounted for 300,000 people, and is attracted to the economy of $ 17 million