In 2012 at the entrance to the Beijing eco-industrial Park, began construction of the information centre with an area of 5 000 square meters of Vanke company, which is engaged in trade of real estate. JDS Architects has designed for her building, the roof of which will become part of the Park complex.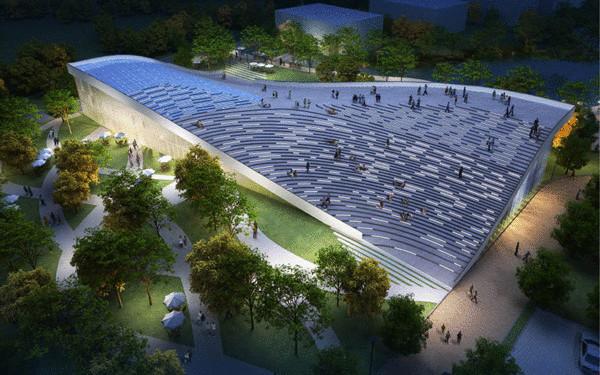 On a rectangular plot of land architects JDS Architects designed a curvilinear volume element, with waves billowing operated roof. The authors plan to equip there is a viewing platform to visitors of the information centre could admire green landscape. The functional program of the center includes a spacious lobby, VIP area, reception, meeting room, exhibition space, café and children's Playground.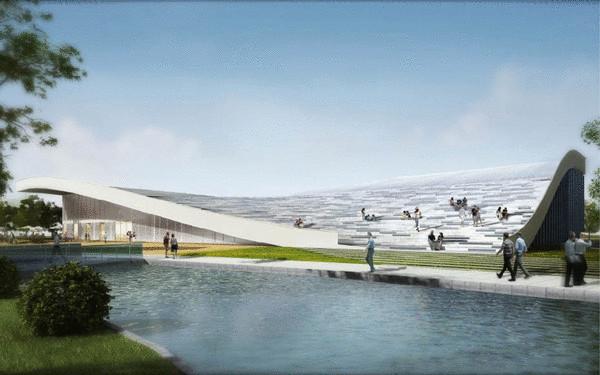 Building plan to build resource-saving technologies. For example, in the Western and Eastern part of the roof has solar batteries, and one of the glass facades will be equipped with system of automatic shutters with photovoltaic elements. In addition, the water flowing down on the inclined ramps, will be accumulated in underground reservoirs and used in bathrooms. The heating system uses heat pumps.  
Source: /users/104