UNESCO many cultural monuments - 759! All listed in this post is unreal. If interested, please visit the UNESCO.
Can delete from the list, such as happened in Dresden. They built a bridge that broke the original appearance of the complex historical monument.
PySy: I hope all the pictures and poodpisi post it right! Last post website chips buggy and lost a lot of pictures. The ensemble of the historic center of Lviv
Lviv was founded in the late Middle Ages, for several centuries is a thriving administrative, religious and commercial center. The medieval layout of the city preserved to this day almost unchanged (in particular, preserved evidence of living here of different ethnic communities). Also survived many fine Baroque and later buildings.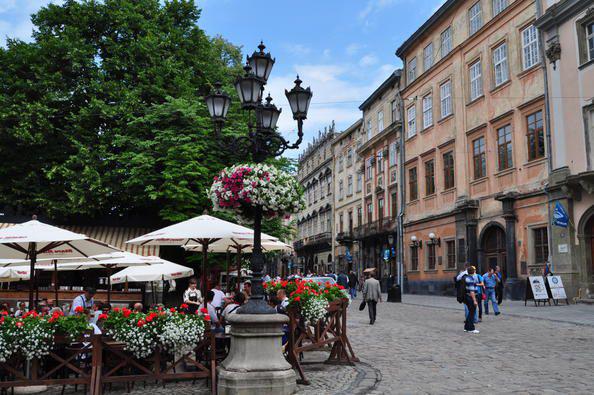 Churchyard Kizhi
Kizhi is located on one of the many islands of Lake Onega in Karelia. Here you can see two wooden churches in the XVIII., And octagonal bell tower, built of wood in 1862. These unusual structures, is the pinnacle of carpentry, are a model of the ancient parish, and in harmony with the surrounding natural landscape.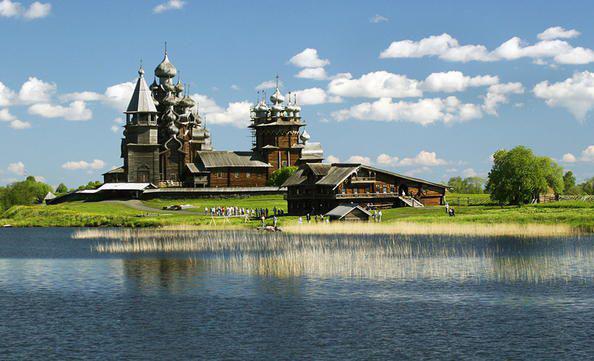 Historic Centre of Saint Petersburg and Related Groups of Monuments
"Venice of the North ', with its numerous canals and more than 400 bridges, - is the result of great urban project begun in 1703 under Peter the Great. The city is closely associated with the October Revolution of 1917, and in 1924-1991. He was named Leningrad. Its architectural heritage combines different styles such as Baroque and Classicism, which can be seen in the Admiralty, the Winter Palace, the Marble Palace and the Hermitage.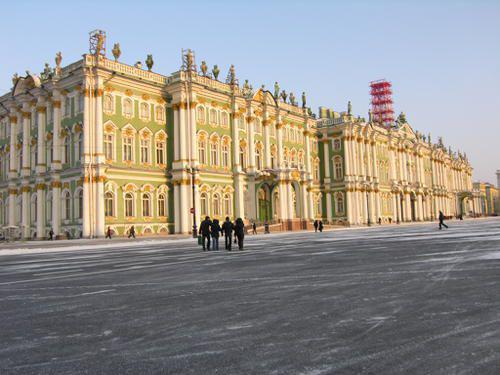 Historic Monuments of Novgorod and Surroundings
Novgorod, profitable Situated on the ancient trade route between Central Asia and northern Europe, was in the IX century. the first capital of Russia, the center of Orthodox spirituality and Russian architecture. Its medieval monuments, churches and monasteries, as well as the frescoes of Theophanes the Greek (Andrei Rublev's teacher), dating from the XIV century., Illustrate the outstanding level of architectural and artistic creativity.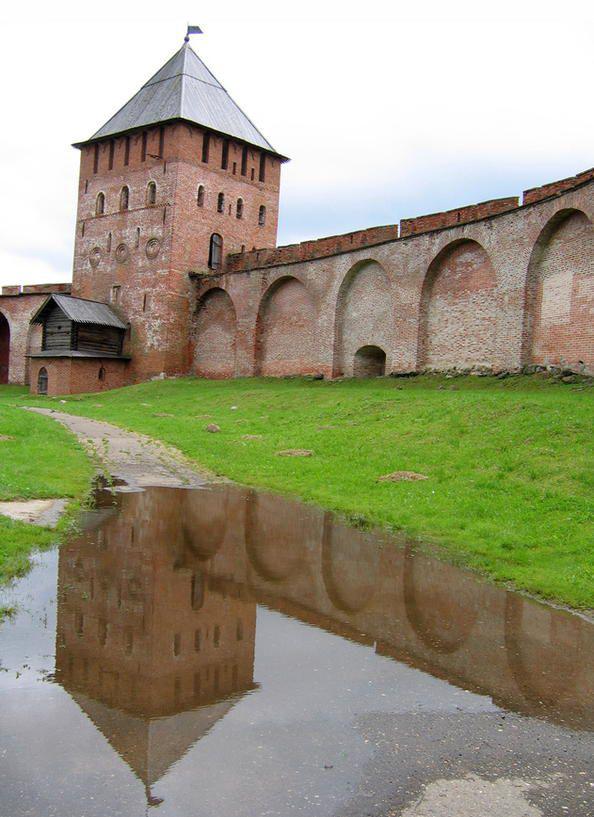 Kiev: Saint Sophia Cathedral and Related Monastic Buildings, Kiev-Pechersk Lavra
Designed to be a rival of the church Hagia Sophia in Constantinople, St. Sophia Cathedral symbolizes the emergence of Kiev - the capital of the Christian principality as "New Constantinople". The cathedral was built in the XI century., Ie shortly after the baptism of Rus (988) Prince Vladimir. Spiritual and intellectual influence of Kiev-Pechersk Lavra contributed to the spread of Orthodox culture and the Orthodox faith in Russia in the period from XVII to XIX centuries.