On the international design competition IDEA (International Design Excellence Awards) this year was sent more than a thousand applications. Of these, the jury, consisting mainly of the members of IDSA (Industrial Designers Society Of America), has selected 205 pobediteley.Bylo delivered 35 gold medals, 77 silver and 93 bronze. And also, for the first time since 1980, the history of IDEA were awarded 389 finalists. For the first time the jury awarded two Grand Prix, called on the IDEA Best Of Show. One major award went to designer's research project SizeChina, the essence of which was to collect and analyze data from a representative sample of people central regions of China to create the first-ever digital database of forms and heads the Chinese people. And the second - the phone iPhone.
From 205 projects received 94 awards from the US, and 109 - more projects from 25 countries, from the United Kingdom, France and Brazil to Iran, Croatia and Colombia. Russia and the former Soviet Union in the list of winners there.
The competition designs virtually anything from forklifts and excavators to kitchen knives and baby bottles. Total bids submitted in 16 categories, one of which - Students Design.
The works are evaluated on eight clearly defined criteria: design innovation, benefit to the user, benefit to the customer, benefits to society, the benefit to the environment, aesthetics, usability, internal factors and methods for creating and working.
Here are collected the most interesting and significant works-winners. With all the 205 winners and 389 finalists can be found at IDEA-2008.
First of all here presented work of students as the most daring, fun and innovative.
Students DesignMylo Cleanup in the form of anti-personnel mines within the framework of anti-landmine project. This soap, and his disappearance in use - a symbol that everyone can help in demining former conflict areas.
Design Hideaki Matsui, Parsons The New School For Design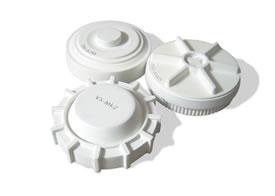 Flying camera FlyingStick. Designed for shooting parties and leisure companies in the fresh air. Especially to get more natural photos without the strained smiles and poses harvested. Detects up to 7 persons in the frame, automatically sets the focus, exposure, color balance and flash.
Design Tsunho Wang, Jong Heui Lee, In Su Wang and Young don Lee, College Nilfish (South Korea)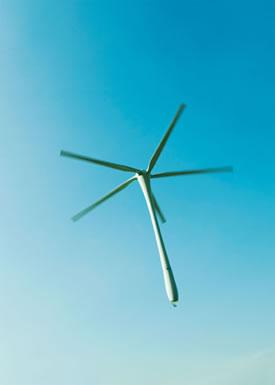 Lantern Malaria Must Go, repel mosquitoes carrying malaria in tropical Third World countries. It uses carbon dioxide and ... ahem ... the smell of human feet. They attract mosquitoes and kill them.
Design Andrew Stordy and Katie Taylor, Royal College of Art (United Kingdom)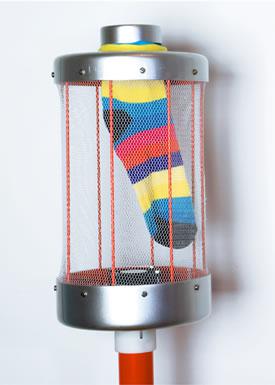 Didactic puzzle Oblo®. The three-dimensional puzzle of thinking preschooler.
Design Marko Pavlovic, University of Zagreb (Croatia / Hrvatska)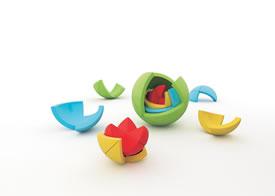 T.E.D. (Transportable Emergency Dwelling) - container sea freight, turning into a two-family house. It is supposed to use in emergencies after natural disasters.
Design Craig Mackiewicz, College for Creative Studies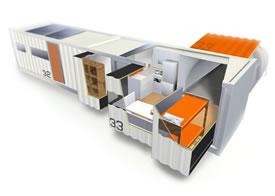 Voice Stick - a portable device that scans text and converts it to a vote. It can be used to translate documents, reading books, newspapers.
Design Sungwoo Park, Kookmin University / Samsung Design Membership (South Korea)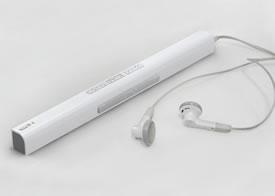 Achilles Heel - the table, inspired by today's culture of extremism. He is playing with the idea of ​​fragility and instability.
Design Shelly Shelly, Art Center College of Design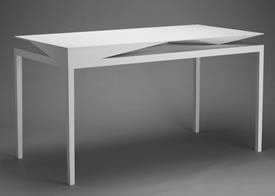 FREE WIND - an innovative air conditioning with individual air cooling for 6 people. The implication is not only directed action, and 6 different temperature regimes, exposed according to the preferences of each person present in the room or office.
Design Eunhak Lee and Hyunjin Yoon, Samsung Art and Design Institute (South Korea)
Headphones holeder. The design focuses on mobility and health. The number of bacteria in the ear, plug the earpiece increases 700 times per hour. holeder not stuck in his ear, while hanging on it.
Design Yoon Sang Kim, Seoul National University of Technology (South Korea)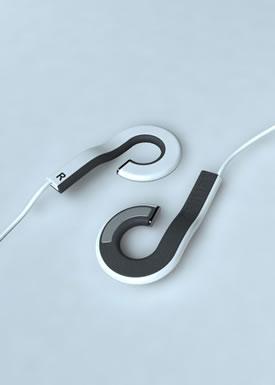 KneelChair - innovative wheelchair, created with the necessary level of blood circulation and uncompressed internal organs.
Design Chris Wu, Art Center College of Design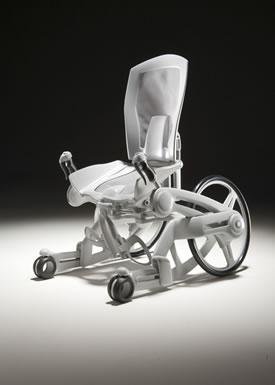 Humane Service Silence. Budit not opposite a loud sound, and, firstly, light, and secondly, a wireless vibration rubber ring worn on the finger in the evening. Possible exposure settings and intensity lifting Wake for a few people. In addition, it equipped with a snooze-function, which does not allow to fall asleep again. The same ring that wakes you up, if you do not feel the energetic movements of a man who stood to be humming and vibrating as long as you do not get up.
Design Johan Brengesjö, Chalmers University of Technology (Sweden)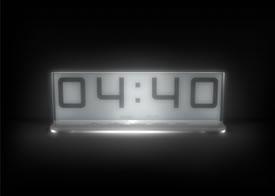 Watches «Trace of time» is not only to report the time, but also are a kind of updated schedule. It can be written, and then washed in the "Eraser integrated».
Design Ilgu Cha, Royal College of Art (United Kingdom)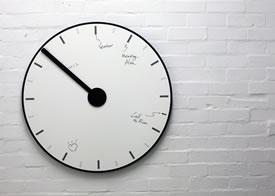 EJECT Powerstrip - «Pilot" from which it is not necessary to pull out the plug of electrical appliances. Pedal'ku clicks on the contact plug with electricity stops. This prolongs the life of both the fork and the pilot. Also greatly simplifies life.
Design Mansour Ourasanah, University of Notre Dame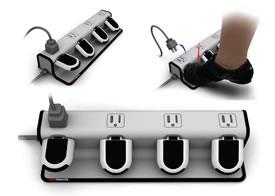 Designer chair Grasshopper in the shower is still a child. She remembers that wonderful feeling of flight, when we climb up a tree, lie down on the branches and swinging on them on the severity of your own body. So she came up with this chair with exactly the same feelings that even adults do not forget to fly.
Design Shelly Shelly, Art Center College of Design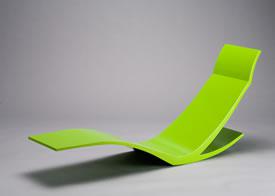 Haptica - watches for the blind and visually impaired. Almost all of the current hours for the blind are not based on Braille, and sound signals every 15 minutes. Accordingly, one can not know the exact time when he wants to. Haptica is the perfect solution to the problem - in order to know the time, you have to hold your finger on the numbers in Braille, located in a convenient groove on the clock.
Design David Chavez, IDSA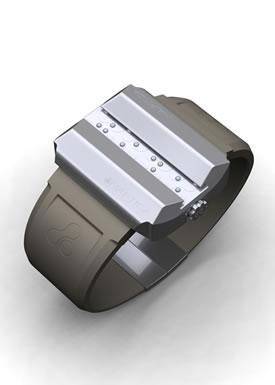 Jelly Click - inflatable mouse for laptops, is pumping the hand size.
Design Wooteik Lim, Bongkun Shin, Heungkyo Seo and Jiwoong Hwang, Samsung Design Membership (South Korea)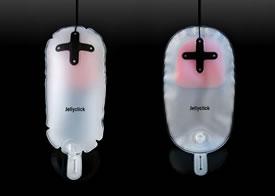 Muwi. Here's a fun lawn that rolls around on the lawn itself determines the height of the grass, and it is not time to mow. This clever cropped grass of the press in such a large green herbal pills, which delighted the children will play. Or they can be used for landscaping.
Design Yong Hee Cho, Chung-Ang University (South Korea), Yuli Sung and Jee Won Lee, Hong-ik University (South Korea) and Seung Hee Son, Hanyang University (South Korea)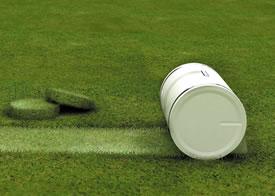 Stopener. It is strange that until then no one thought of before. The device, which closes the open jar.
Design Bum Joon Lee, Konkuk University (South Korea) and Seung Hwan Shin, Hanyang University (South Korea)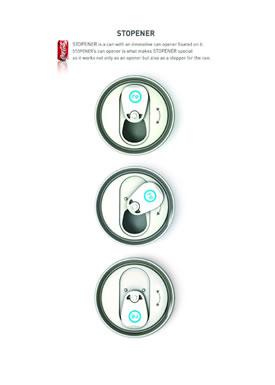 Home LivingAdiri Natural Nurser - soft, simple and safe baby bottle in the shape of a woman's breasts. It consists of two parts and the protective cover. Her wide mouth, which greatly facilitates both filling and cleaning. The nipple is made taking into account the release of air that is necessary to ensure that the child is not swallowed air, which inevitably leads to unpleasant consequences like vomiting and colic.
Design: Whipsaw Inc. for Adiri, Inc.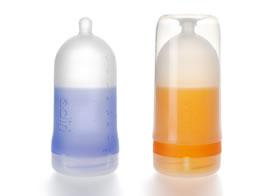 Eva Solo Bin - bin which decided all the problems of the current buckets: visual appeal, sly cover and easy cleaning. The key to the design of the cover, which has a smart geometry and has no hinge or something that attaches it to the edge of the bucket. She almost magically balancing on the edges of the bucket.
Design Tools Design (Denmark) for Eva Denmark A / S (Denmark)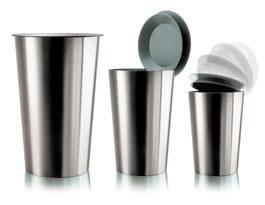 Tea and coffee service Creemy
Design Karim Rashid Inc. for Gaia & Gino (Turkey)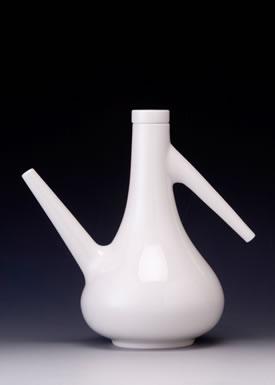 Floor lamp for David Rockwell Collection Leucos consists of colored glass cylinders of different heights
Design Rockwell Group for Leucos USA, INC.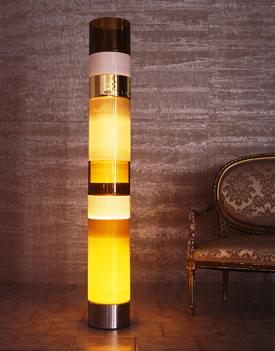 Armchair Farallon - Sample connection of design and functionality. It contains a hidden storage space.
Design fuseproject for Danese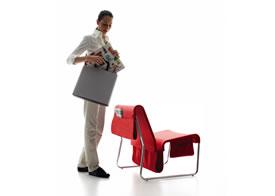 Space type opener for canned Lock-n-Lift. Safer and lighter than the traditional version.
RKS Design for DKB Household / Zyliss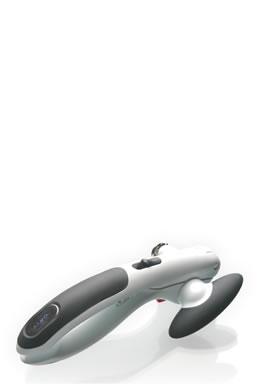 Shaving System Moisturizing Shaving System - an electric shaver with the advance "integrated" air conditioning Nivea, which can be poured into a special system when he finishes. Air is evenly distributed across the face during shaving. Razor also has three individually moving heads.
Design Philips Design (The Netherlands) to Royal Philips Electronics (The Netherlands)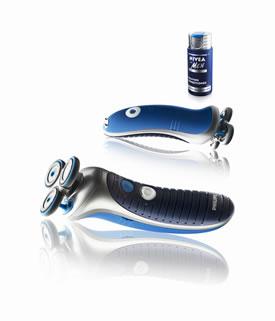 Washer The Whirlpool Duet® Steam Washer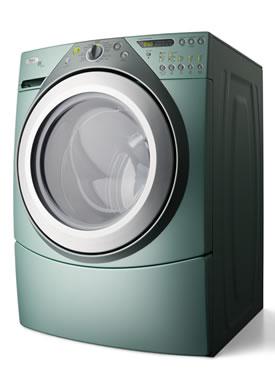 Gas cooker Electrolux Cooker Celebrate Glass 76DXG with two independent ovens. Established in Brazil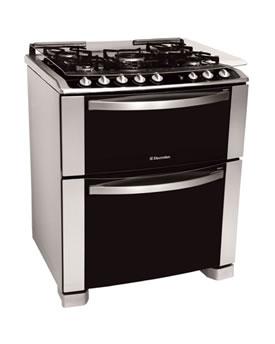 Barstool Council Chrysalis
Design One & Co to Council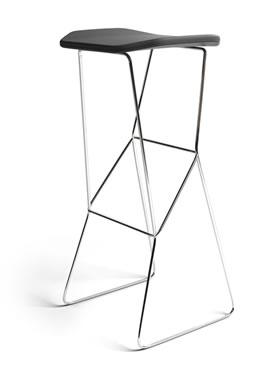 High technology even in small things. Hi-tech cooking grill brush Eva Solo Grill Basting Brush
Design Tools Design (Denmark) for Eva Denmark A / S (Denmark)
Table porcelain grill Eva Solo Table Grill on coals. Fondue-style.
Design Tools Design (Denmark) for Eva Denmark A / S (Denmark)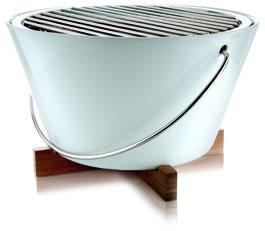 Cutting boards Eva Trio Kite. Incline and folded edge allow the juices do not disappear, arising out of cut products. The shape of this area is also greatly simplifies the pouring and spilling chopped into another container.
Design Storm Design (Denmark) for Eva Denmark A / S (Denmark)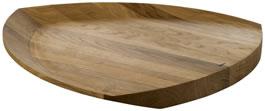 Silicone colander "Many in one» Good Grips. Firstly, it is easy to store because it folds. Secondly, it is possible, in addition to tilting the products for draining water to boil, cook for a couple, blanched, cooled, and that just does not.
Design Bally Design, Inc. for OXO International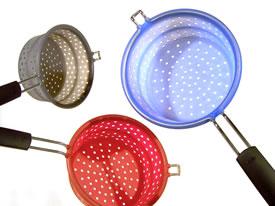 Shower Kinetik. The first shower with frameless sliding glass doors. For Fleurco Products inc. (Canada)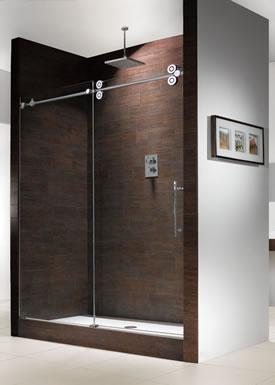 Dryer bottles Splash
Design Scott Henderson Inc. for Skip Hop Inc.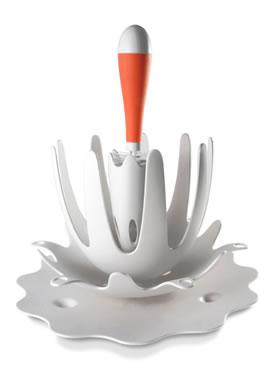 Another incredibly tech kitchen gizmo - a rolling pin Wilton Rolling Pin.
A2 Design, Inc. for Wilton Enterprises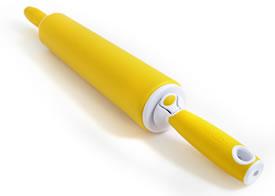 Conceptual bulb Light Bulb. The form of her old, but the efficiency is much higher due to the LED-element as a light source. This prototype also uses a conventional fluorescent. The body is made of unbreakable plastic and contains no mercury. There are also 6 design options "window", giving a curious effect. There is a maple leaf.
Design frog design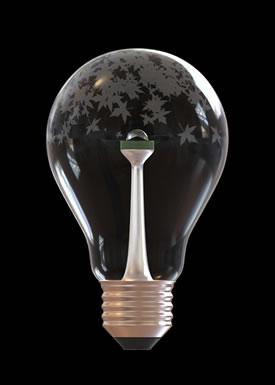 Air Purifier Daan.
Design Woongjin Coway Co., Ltd. (South Korea)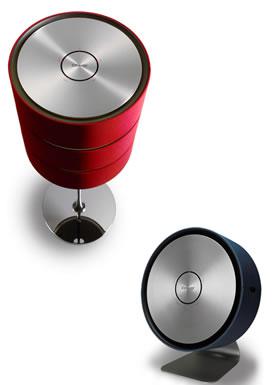 Hangers Eslimi. Soft but resilient arms allow you to take their clothes off quickly and easily.
Design Gooyadesign (Iran)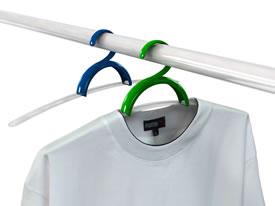 Pots-dolls Roly-Poly. He leans when dry land, thanks to a built-in monitor humidity and balance system of the pot, water is used as a counterweight.
Design ID + IM Design Lab of KAIST (South Korea)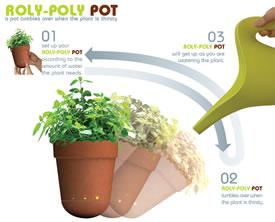 Shell plugs Blooop, made in the form of drops of water falling into the water.
Design Lunar Europe (Germany)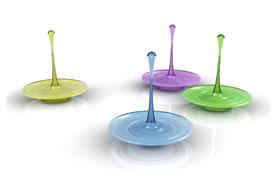 Personal AccessoriesUnikalny umbrella for use in wind and storm SENZ XL. The first aerodynamic umbrella alone is the best possible position in relation to the wind. Do not remove and can withstand wind speeds up to 70 miles per hour (112 km / h).
Design SENZ Umbrellas BV (The Netherlands)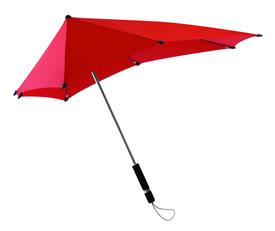 Watch Nike Vapor 300 runners. Can record all the necessary information to the runner up to the time for each round separately. Stores data, helping in training.
Design Nike Timing and Curve ID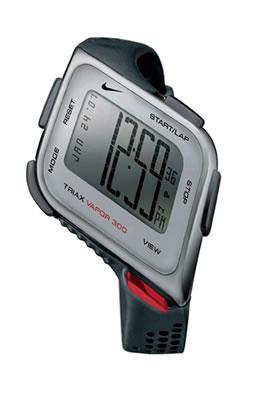 Interactive shoes, allow yourself to create a different model with a set of accessories.
Design Ciao Mao (Brazil)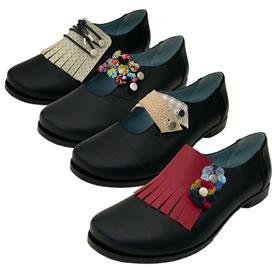 Communication Tools
Best In Show


iPhone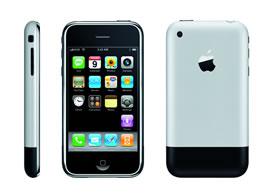 VoIP-phone Tatung Wireless VOIP Phone with Bluetooth and touchpad-design.


Design Nova Design Co., Ltd. (Taiwan) for Tatung Co. (Taiwan)






Smartphone BlackBerry Curve with the smallest and at the same time easy qwerty-keyboard.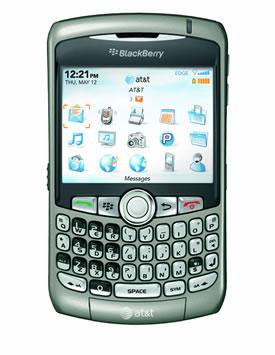 Care Electronics Series is specifically designed for people with impaired vision, hearing, mobility and perception. The series consists of three models of home phones, one mobile and one remote control ..
Design Ergonomidesign (Sweden) for Doro (Sweden)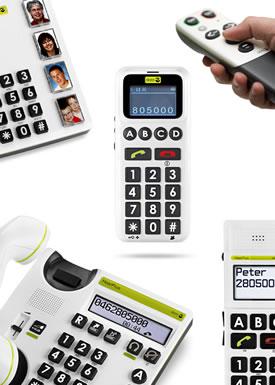 Mobile phone O2 Cocoon

Design: Syntes Studio (Sweden) and Streative Branding (Netherlands) for O2 (United Kingdom)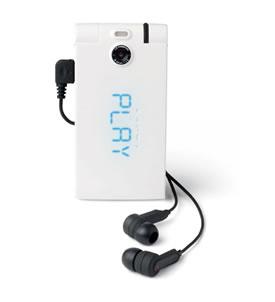 Sanctuary - is a simple solution to everyday problems of our time. Find a place where you can put all those little and constantly loses things that we use every day. This device is not only a pretty box, it built Universal Charger with 12 connectors, suitable for 1,500 different electronic devices and a standard USB-port for charging hundreds of others.
Design Bluelounge Design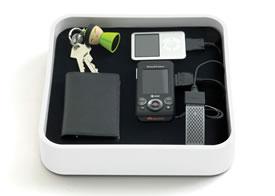 Touch Sight - a revolutionary digital camera designed for visually impaired people. The camera is equipped with a feature to record voice comments, easy Braille display, display images in 3D, embossiruya surface.


Design Samsung Design China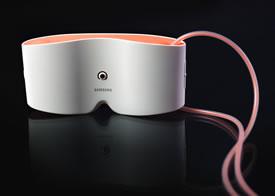 FuChat, cordless phone, which allows to perform both conventional and Internet calls. When FuChat records changes in tone of voice and by his body temperature, it changes the display, text, sound, light and color of your phone.

The design for the D-Link Corporation (Taiwan)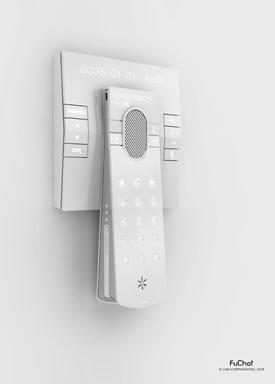 Computer keyboard EquipmentBesprovodnaya Apple. Compact design, ultra-thin anodized aluminum, low-profile keys with a pleasant "otvetku." Built-in Bluetooth, and automatic power-off when not in use and turn on when you press any key, extends battery life up to 9 months.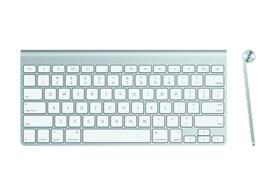 Notebook MacBook Air - the thinnest laptop in the world, equipped with a 13.3-inch screen, full-size backlit keyboard. Built-in iSight camera, USB-port and other ports. RAM 2GB, HDD 80GB, 1.6GHz processor or the Intel Core 2 1.8GHz Duo.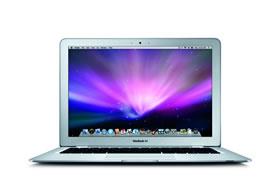 The non-profit One Laptop per Child (OLPC), developed at MIT Intistute Nicholas Negroponte specifically for children in third world countries.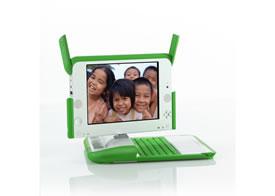 Armarac, 19 "wall-mounted enclosure. The world's first compact housing, mounted on the wall and completely non-polluting.
Design 4design (Australia) for Thureon (New Zealand)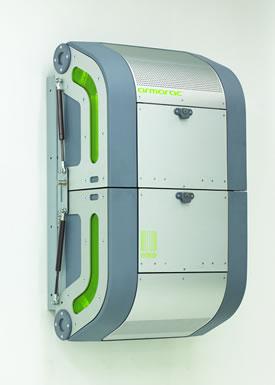 Belkin RockStar - extremely simple device that allows you to connect up to six different audio devices, so that they can change information with each other.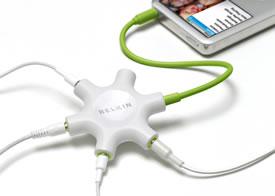 Series Black Printer - a revolutionary design printers that have solved the problem of replacing the cartridges and "zazhevyvaniya" the paper because of the simplicity of design and access to the interior.
For Samsung Electronics (South Korea)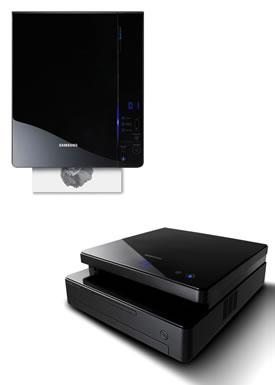 Bloomberg Flexible Display - dvuhdispleyny monitor for professional tasks, allowing to change the height, angle, vertical and horizontal orientation for optimal use.


Design Antenna Design New York Inc. for Bloomberg L.P.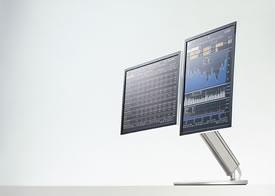 HP Blackbird 002 - a special PC, built specifically for gamers.
Design Astro Studios and Function for Hewlett Packard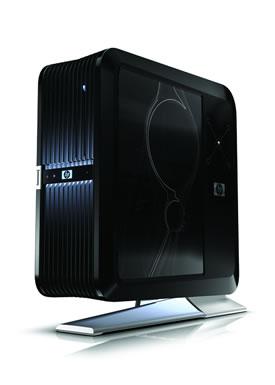 iMac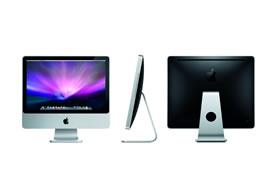 Belkin TuneStudio - a compact four-channel mixer for iPod. The player completely integrated into the design of the mixer for a natural interaction with the display of the player and the user interface. It makes it possible to create CD-quality recordings directly to hard disk iPod'a.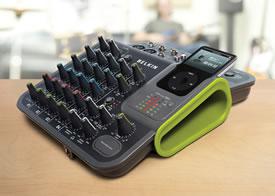 Dell Crystal LCD Monitor. Glass body with built-in miniature camera and miniature same four columns.
Design Dell Inc. Experience Design Group (Singapore)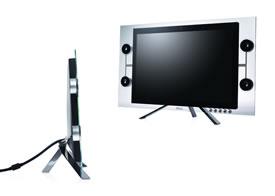 Notebooks Dell XPS M1330 & M1530 named bridge between the use and aesthetics.
Design Dell Inc. Experience Design Group and M3 Design Inc.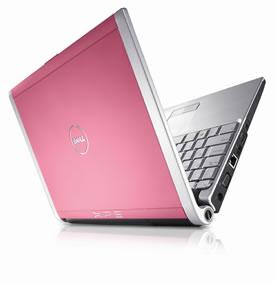 My Passport - an ultra-compact USB-hard-drive capacity up to 320GB. Mobile hard drive looks like a hair's breadth as a notebook and does not require installation.
Design for IDEO Western Digital



Tablet for home use WACOM Bamboo with scrolling, zoom-element and four programmable function keys.
Design SIGNCE Design GmbH for Wacom Europe GmbH (Germany)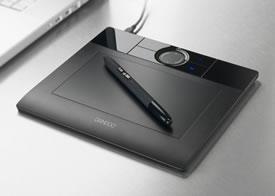 Wacom Cintiq 12WX - a portable tablet. Designed for professionals who have to carry a working equipment.


Ziba Design Design for Wacom Company, Ltd.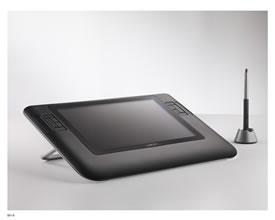 EntertainmentSeriya Flip Video Ultra, the first video camera that facilitates video capture and transmission. This camera can mount a video and upload it to AOL, YouTube, and other video services without a computer.
Design Smart Design and Pure Digital Technologies, Inc.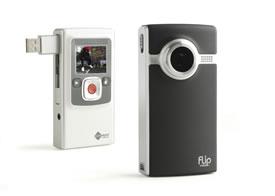 Portable Reader System (PRS-505) - the new "reader" from Sony with a 6-inch display.
Design Sony Corporation Creative Center (Japan)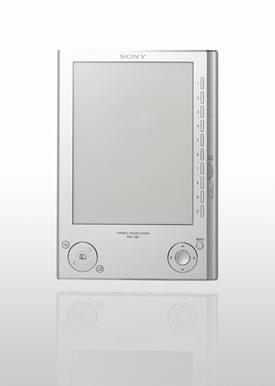 Zeppelin iPod Speaker Dock - iPod speakers from Bowers & Wilkins.
Design Native Design Ltd (United Kingdom) and the Bowers & Wilkins (England)



Instant Video Camera Samsung. This video Polaroid.
For Samsung Electronics (South Korea)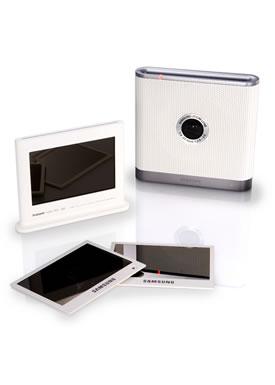 Nanum MP3 Project (Cross Cube MP3 Player). Player in the form of assembly and disassembly of the cube, designed for the Christmas charity project Nanum Project.
Design ID + IM Design Lab of KAIST (South Korea) to GS Caltex Corporation, World Vision Korea, Inc. (South Korea)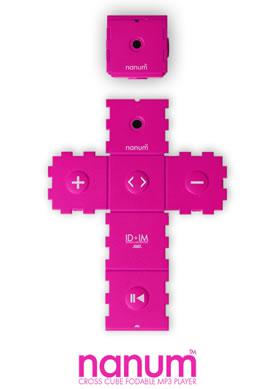 Roku - wireless intermediate element ("Hub") between music library computer and a stereo.
Design Whipsaw Inc. for Roku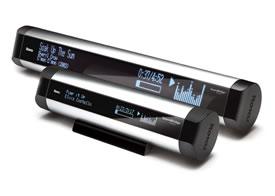 Sombrero. Cable Manager


Design Andrea Ruggiero Design LLC to Mockett & Co.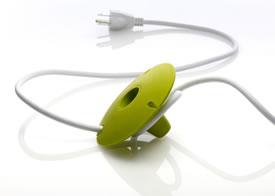 The XBOX 360 Wireless Racing Wheel
Design Teague and Microsoft for Microsoft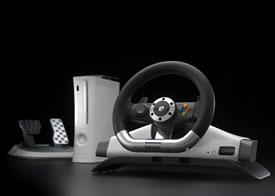 Environment

Designer Xi Pixwall created a flexible surface of six modules, creating 11 kinds of shadows. Shadows are shown as pixels and turn the wall into the monitor, able to broadcast a variety of monochrome paintings.

GS Engineering & Construction (South Korea), CA PLAN (South Korea) and Sewon Precision Industry (South Korea)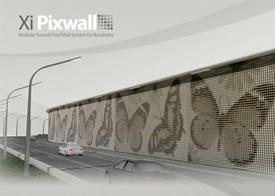 Leisure & RecreationSportivny waterproof flashlight LED-elements INFINI LUXO I-109
Design Duck Image Co., Ltd. (Taiwan) for Chance Good Ent. Co., Ltd (Taiwan)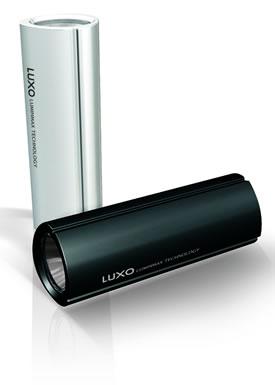 Silicone bottle for tourists Travel in the form of light bulbs.