First official response to the famous question, "Who on earth all the sweeter" was obtained in 1888 in the Belgian town of Spa, which hosted the first competition for the title of "Queen of Beauty." Beauty contest, in its present format was held in the UK in 1951. It was the first contest "Miss World". It was then held its first fashion show in the "bikini". As for our country, the former Soviet Union such competitions have been started since 1988. The first Soviet beauty contest was the contest "Moscow beauty-88" and the first "officially" recognized national beauty Masha Kalinina was the tenth grade.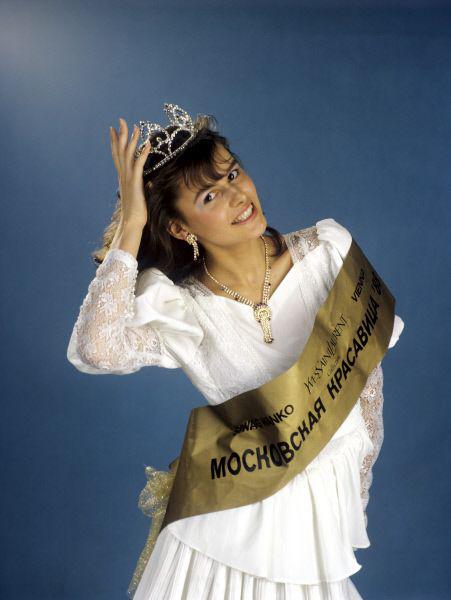 final of the contest "Moscow beauty-88" was held in the Palace of Sport in Luzhniki. The contest was held for three days, the chairman of the jury was People's Artist of the USSR Muslim Magomayev.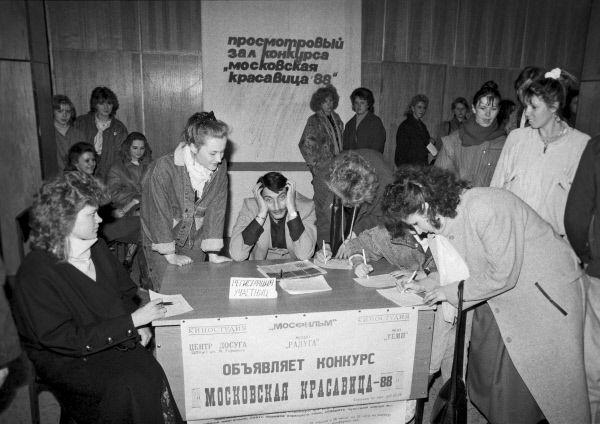 Contest organizers defiantly decided to abandon the generally accepted standards of beauty and announced that the competition can participate with any girl figure.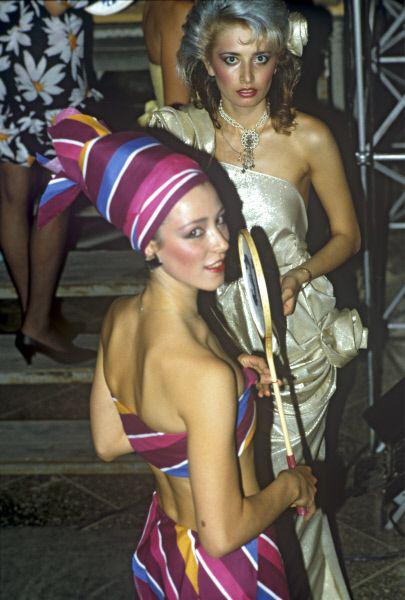 According to the plan of the organizers, the main goal of the contest was to show that in our country in the Soviet women appreciate not only the commitment, determination and strength, but also beauty. In the photo: the finalists of the beauty contest "Moscow beauty-88" to answer questions satirist Mikhail Zadornov.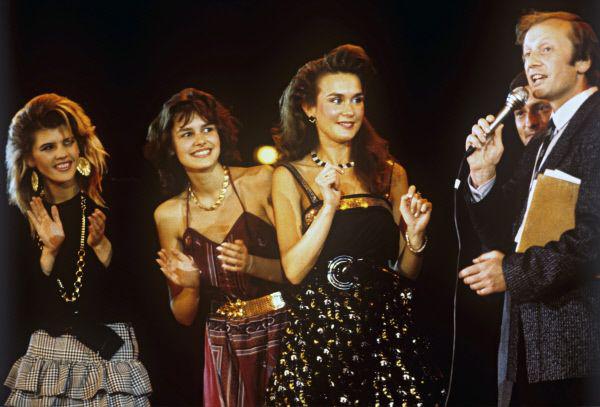 Among the six finalists was twenty Oksana Fandera (pictured left) - the future actress and wife of director Philip Jankowski. Despite the sympathy of the jury, to win the competition "Moscow beauty" Oksana prevent lack of Moscow registration - conquer the capital Fandera came from Odessa. Nevertheless, she was one of the winners of the contest.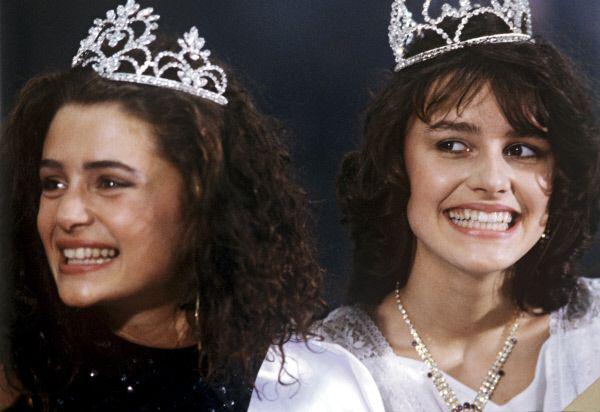 In the photo: the finalist competition "Moscow beauty-88" Oksana Fandera.
On the other finalist - Irina Suvorova (pictured) went even greater incident - she was married and with a child. Remove it from the competition was too late - after all, one of the finalists, but also give her the winner's crown was impossible. It was originally planned to call the contest "Miss Moscow", so to give victory "Mrs." the jury did not dare.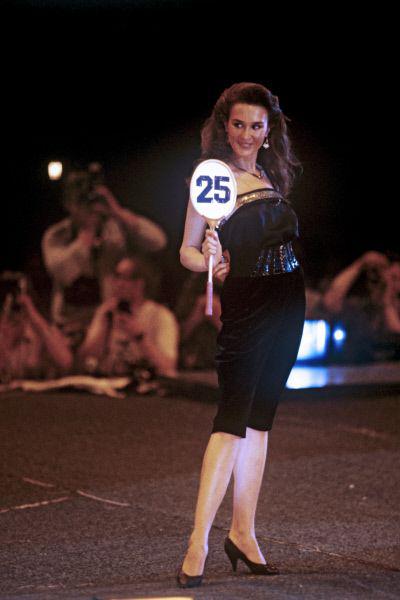 A cruel joke with one of the finalists - Elena Durneva - played her last name. According to the memoirs of Marina Parusnikova, organizer of the first in the history of the USSR beauty contest, Lena proclaim Durnev (pictured) first Moscow beauty jury decided largely due to the dissonant surname.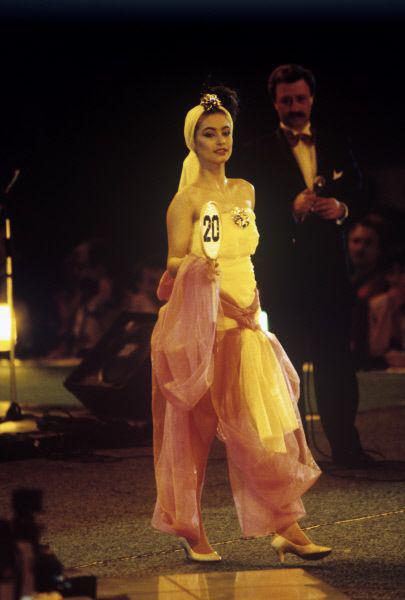 In the photo: a beauty contestant "Moscow beauty-88" coach Elena Prosolova.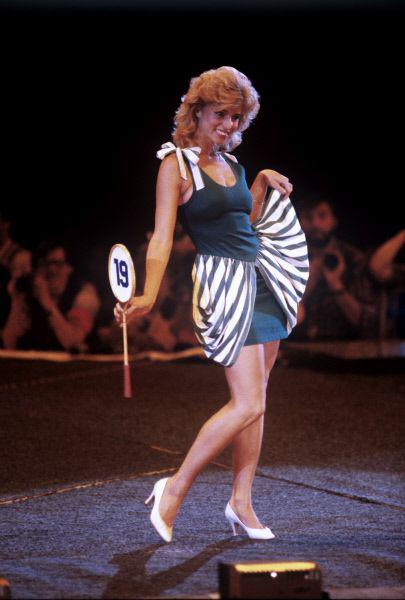 In the photo: the finalist beauty contest "Moscow beauty-88", winner of the Audience Choice Award Catherine Chilichkina.
In the photo: a beauty contestant "Moscow beauty-88" housewife Olga Shnaybel.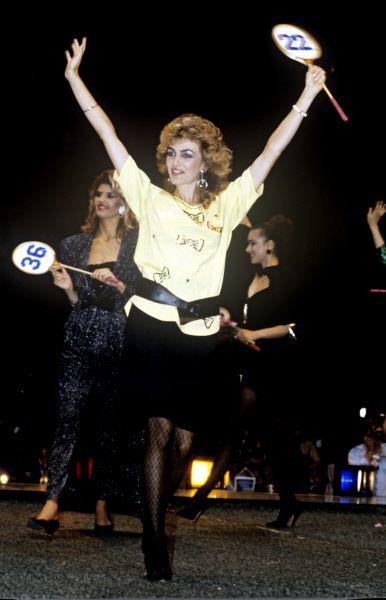 As a result, the winner of the first contest "Moscow Beauty" Masha Kalinina was the tenth grade.
After the competition Masha Kalinina worked as a model with "Burdamoden", and later enrolled in acting school in Hollywood. He currently lives in Los Angeles and is named Mariah Keylin.