A few years ago, the State University town of Bowling green in USA have initiated an international competition to design the research and educational center. Of the 150 sent to the contest works, the jury selected the best project of the famous Norwegian Snøhetta.He was recently implemented.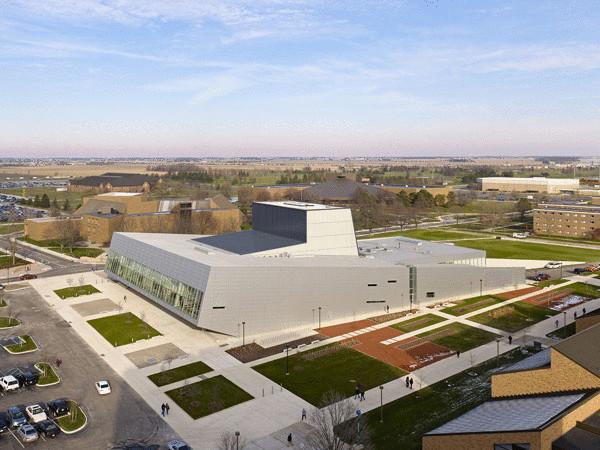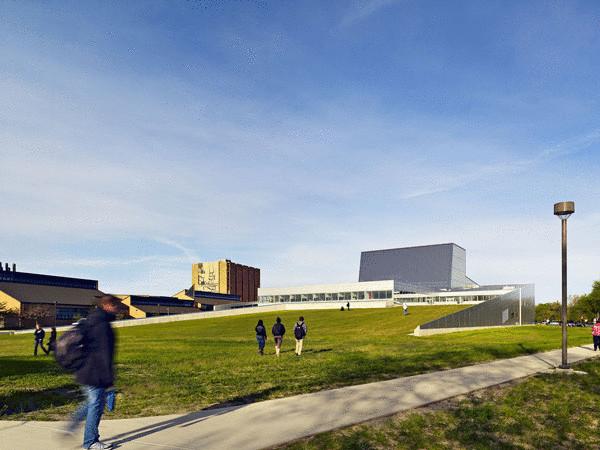 The building area is over 9,000 sq m, representing presnovodnyi volume with several add-ins that are wedged into the natural hill. Seeing it is impossible not to recall the national Theatre of Opera and Ballet in Oslo, one of the most famous buildings of Snohetta. Configuration and dynamics of the volumes of the educational center in the US is his "Replicant" - cold Shine of metal finish it is also similar to the "block of ice", but here it is "slipping" not in the water, and the greenery of the hill. Part of the building is underground, so the roof is cut with rectangular skylights. The Wolfe center is intended for joint training of students of faculties of theatre and film, visual arts and art history and the College of musical arts.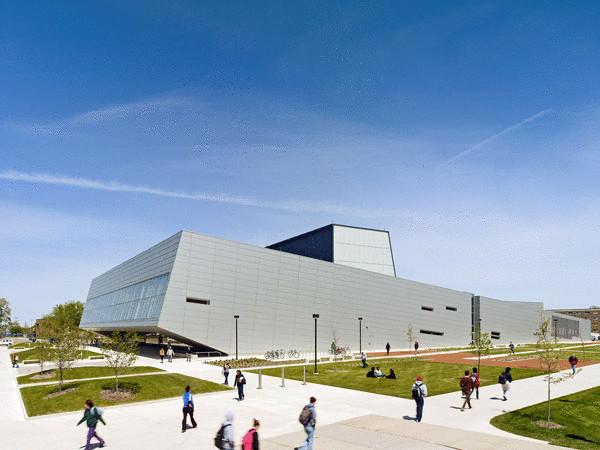 The main room of the first floor is a theatre for music, Opera and drama productions, around which are grouped the Studio audience and lounging areas. Large hall can accommodate 400 people. Only the center three theatres: besides the already mentioned there are youth and experimental. At the design stage of the halls of Norwegian architects were assisted by experienced professionals from the office of Theatre Projects Consultants and Akustiks.
The main material of the project was the metal: and facades, and the interior center is decorated with metal panels. The budget of the project amounted to 40 million U.S. dollars.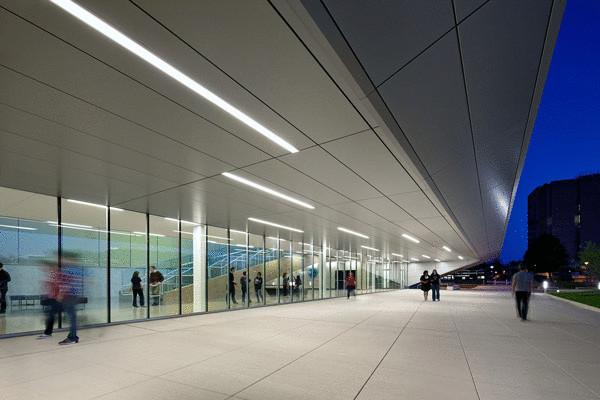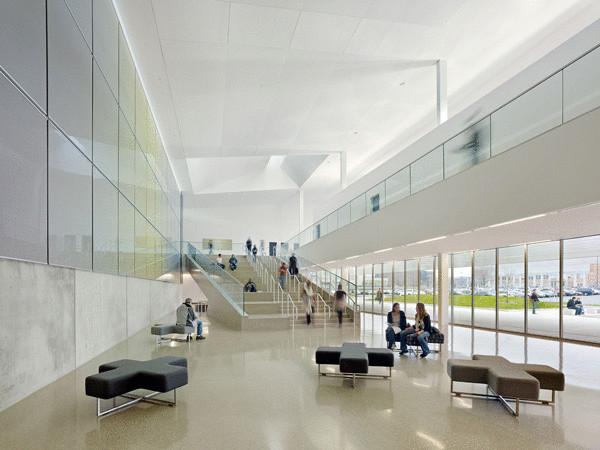 Source: /users/104