Unusual Dragon Temple built in the city of Nakhon Pathom (Nakhon Pathom), which is an hour drive from the capital of Thailand. Immediately after the entrance to the Rose Garden you will see a statue created in honour of the Thai police. The sign on the left indicates that the road leads down to the police Academy, located near the river chaysi Nakhon (Nakhon Chaisri River). Following down this path you will come to the Dragon Temple. However, it's easy to get lost and come to the district office Samphana, which is built along the river. It should be noted that on the river there are several floating restaurants which are not crowded.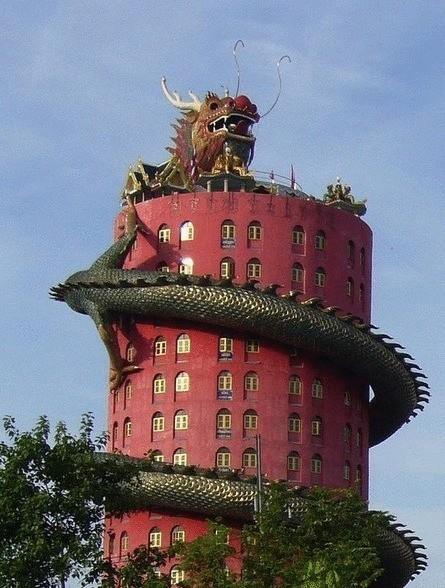 The best time to visit similar restaurants, of course, at the end of the day. Nakhon Pathom is not a lot of attractions, so, coming back, you will see the high building of the temple, which is outside surrounding the body of a giant dragon. When you decide to approach and to consider the temple a little closer, take your time and make great pictures of the temple from afar. Entering the Dragon Temple you will see a closed Elevator, so the top will have to climb the stairs.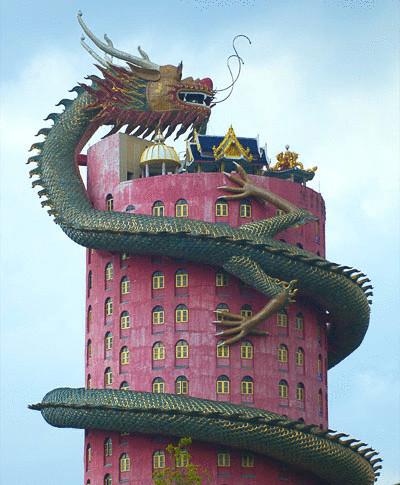 Several floors above is the entrance, leading in fact to the body of the dragon, but there is absolutely no lighting. Up to about the tenth floor, you run into a locked door. It should be noted that inside this building is pretty dirty, so there are some doubts about his suitability as housing. Although as it turned out, a couple of floors in the temple is still used by monks as a shelter.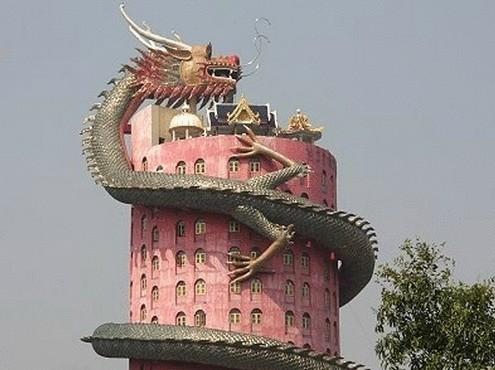 After inspecting the premises of the temple inside, do not forget to look at the small garden near the temple. In the garden you will find lots of great sculptures of different animals like elephant, rabbit, Dolphin, as well as another large building in the shape of a turtle.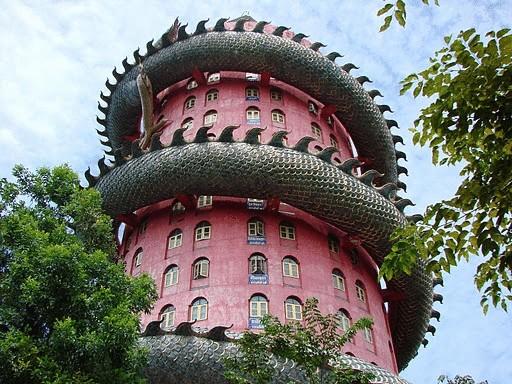 Source: /users/117