Time flies fast forward, and now the first month of spring is almost running out. What is remembered March fashionable bloggers and all fans of street fashion? What colors and styles used by the most popular, and what greeted spring known bloggers planet? About all this today, in a review of the best images of March.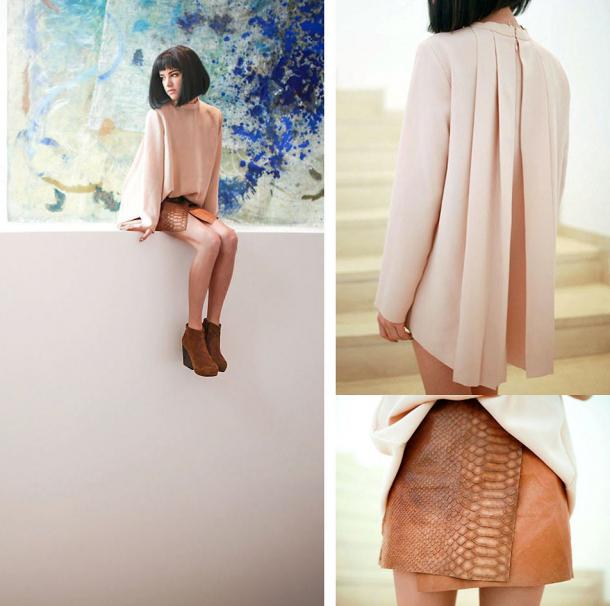 1. LUA P., BLOGGER FROM NEW YORK, UNITED STATES
In the arena are the same. Lua constant participant of all kinds of surveys, because its images are often not even concede catwalk models. Maximum reasonableness and harmony - the motto of fashion images of this stylish girl from New York. The most popular at the end of March has turned out so here's winter casual way, which would be unremarkable if not for the bright orange jacket, which is so remarkably well with the girl's hair.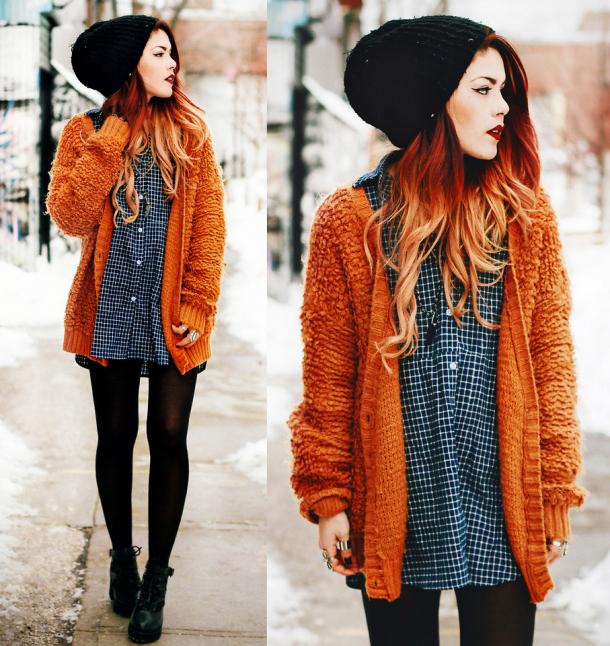 2. Do not go unnoticed, and that's a way of Lua. At this time - an ode to comfort, semi-official, polupovsednevny outfit in the best traditions of fashionable spring 2014.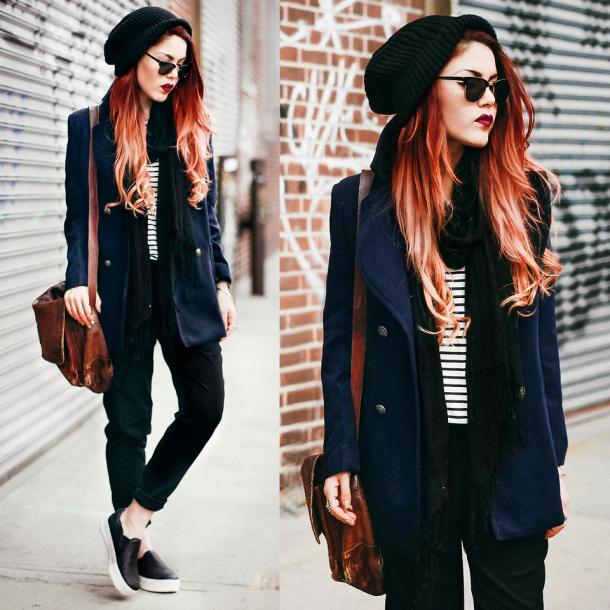 3. JULIETT K. FROM POLAND
This spring for Juliette from Poland obviously started very productive. The girl pleased with dozens of vivid images for all occasions. The greatest attention was paid blue-red trendy outfit combined with checkered tweed coat in tone. Bright accents - soft clutch bag without handles, a classic hat in tone and spectacular brooch in the form of a dragonfly.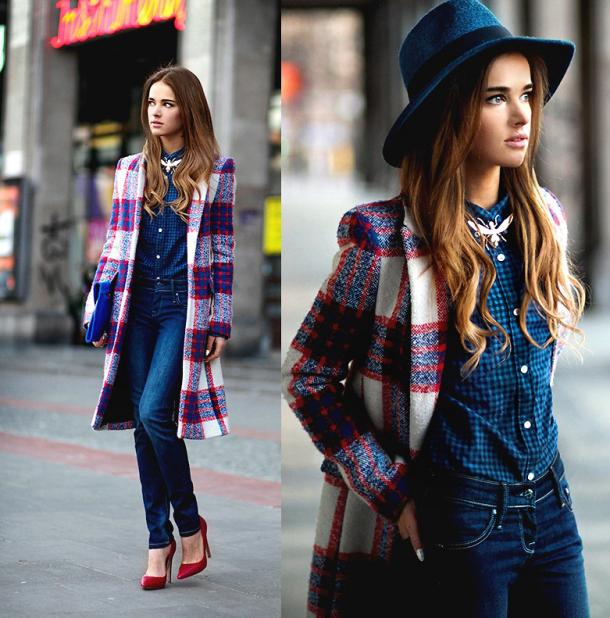 4. Although I personally like this is such a snow-white monoluk interspersed with pastel pink. Very gently, beautifully, and by all the canons of the new season. Accent - Vintage Hat rich pink hue.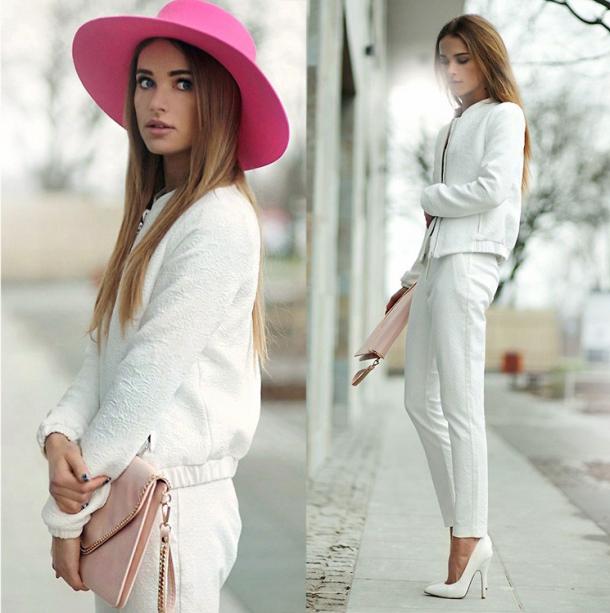 5. BY EBBA Z., 18 YEAR OLD STUDENT, MODEL, BLOGGER FROM SWEDEN
A strict, almost classic monoluk in black tones with trendy translucent pleated skirt and a man's hat. Especially good looks combined with red hair girl.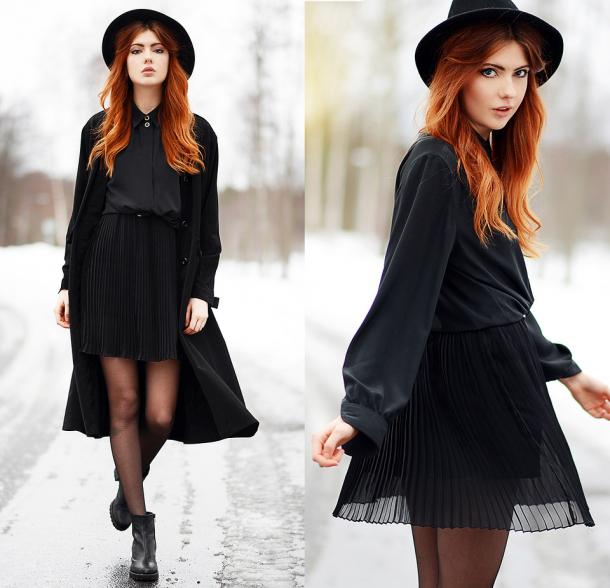 6. DOINA C., 19 YEAR OLD FASHION BLOGGER FROM RUSSIAN FEDERATION
Not everyday, but very, very pleased with the way we have spectacular this spring, a blogger from Russia. Bright evening dress worthy final, restaurants, parties ... but at least the red carpet! Decorate dress classic style trendy transparent lace inserts.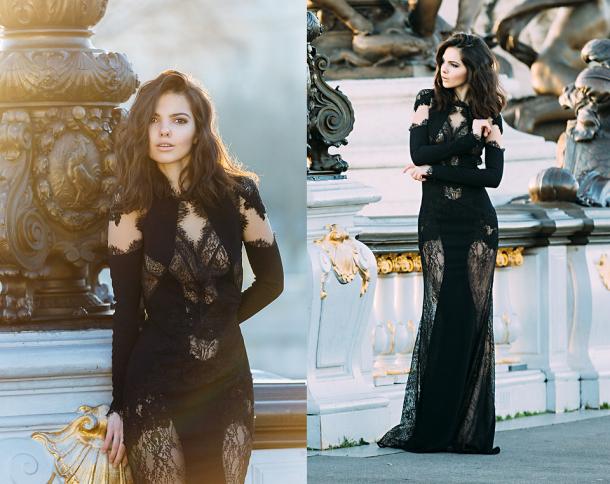 So much for the evening dresses. But in everyday life the images of the girls who have not yet got in my reviews, strike a skilful combination of simplicity, elegance, and are worthy of emulation.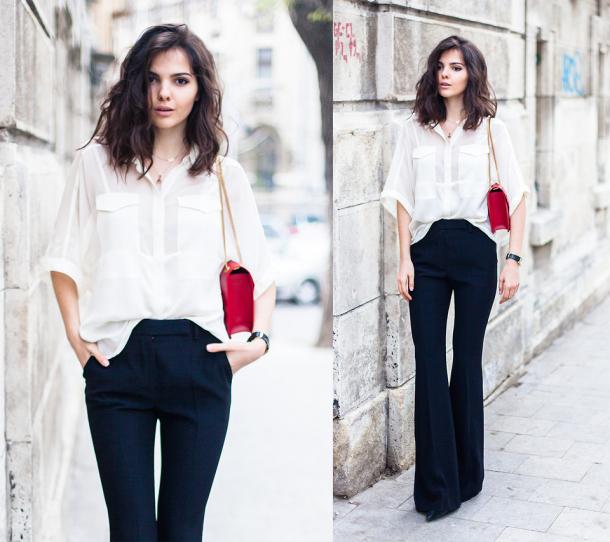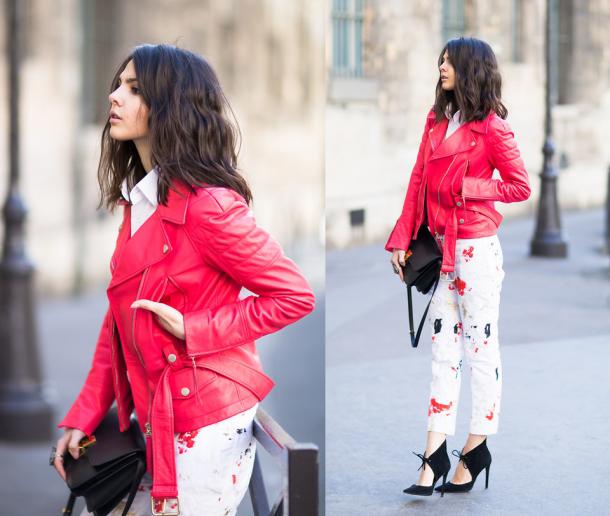 7. JENNIFER G. FROM CALIFORNIA, UNITED STATES
Classic American bow just for the first spring walks under the scorching sun. Svitshot the original inscription, jean shorts and a small bag on a long strap made of smooth leather - a win-win option, versatile and comfortable. Bright addition - trendy monochrome shoes on the platform.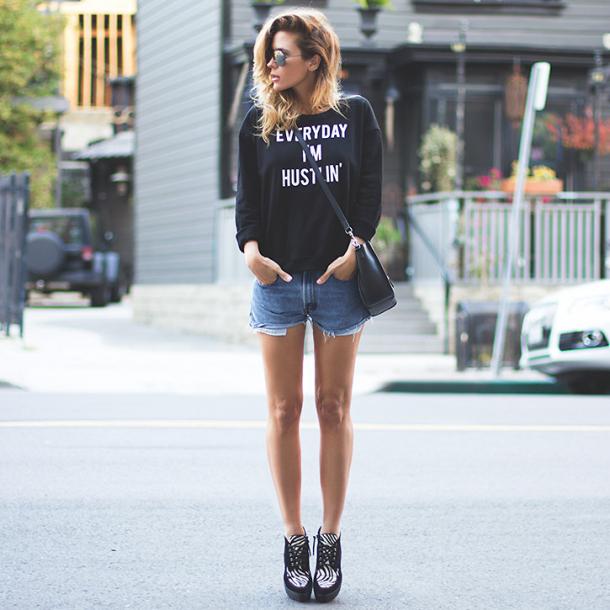 8. CHLOE T., 27 YEAR OLD FROM MELBOURNE, AUSTRALIA
Here everything and just want to take to your wardrobe. A girl from Australia successfully combine all that is so fashionable this spring. Let's start in order: beige shoes with a thick heel stable with a strap - the best buy of the season (after the flat shoes of course). Trendy mint, powdery pink floral print and look great in one way and immediately make it clear that this is a very spring, very gentle and very effective outfit. Bravo!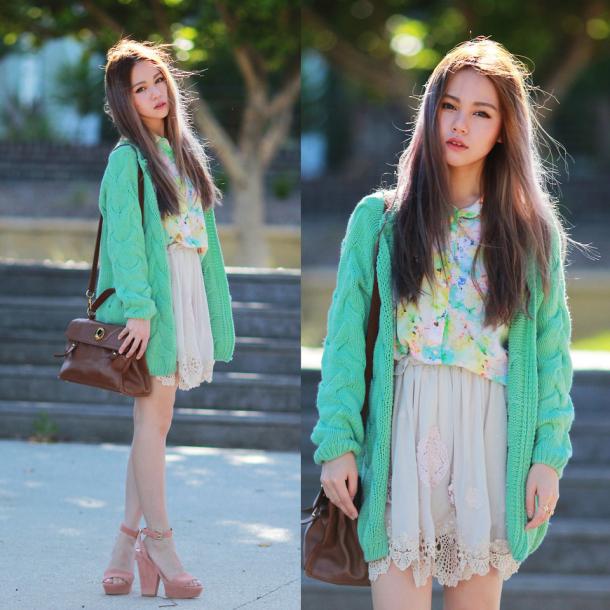 9. LEVI N., FASHION BLOGGER FROM AMSTERDAM, NETHERLANDS
Here all the attention on two things: Accessories and cloak. Magnificent snow-white coat without seams and spare parts - a real dream this season. He is in the mix - round glasses, a small round bag on a long strap in a contrasting color and pointy pumps on thin heels.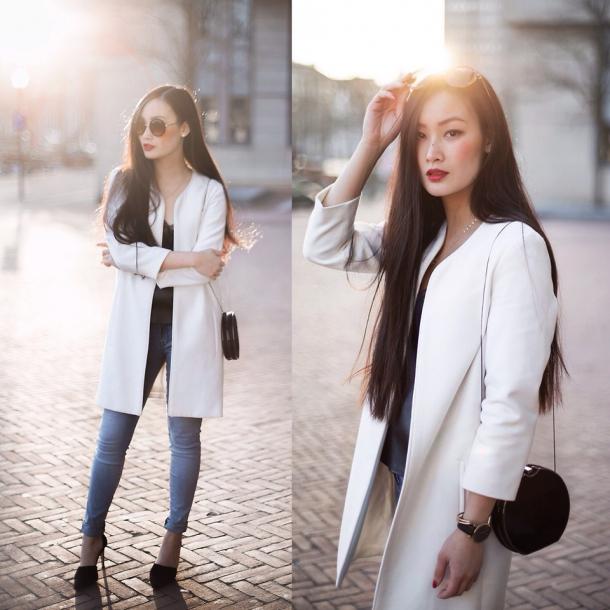 10. IGA W., 19 YEAR OLD GIRL FROM POLAND
Oh, this undisputed classic. Slightly retro image with burgundy hat and checkered dress simple cut will never go out of style and will always be relevant. And what a striking black-and-white coat with fine print and leather inserts ... a win-win!