The French capital is completing a series of fashion weeks and traditionally collects the maximum number of overseas visitors. The A-list performers of the most popular, Hollywood actors and actresses, high-paid top models and lay it-girls without primary occupation, but highly enthusiastic fashion. And of course, fashion-oriented youth, struggled to draw attention to themselves by all available means and to get into the lens of street photographers. Features fashion trends in Paris will examine now.
1. Low course
Instead iconic pointy boats visit shows more preference to low move. Among the favorites are black. Trend asks young people led by Barbadian singer Rihanna Sweet and fashion-blogger Chiara Ferrand, I followed suit and fashionable Troopers older generation Giovanni Battaglia and Anna Dello Russo. Elegant ankle boots, closed shoes fletforme and rough boots ... Military style names have value, as long as the legs was comfortable!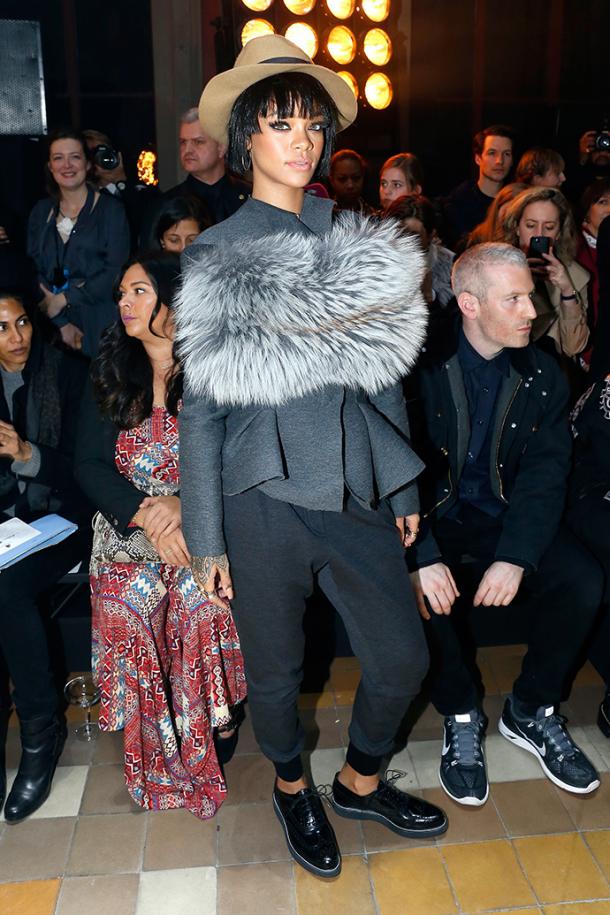 Rihanna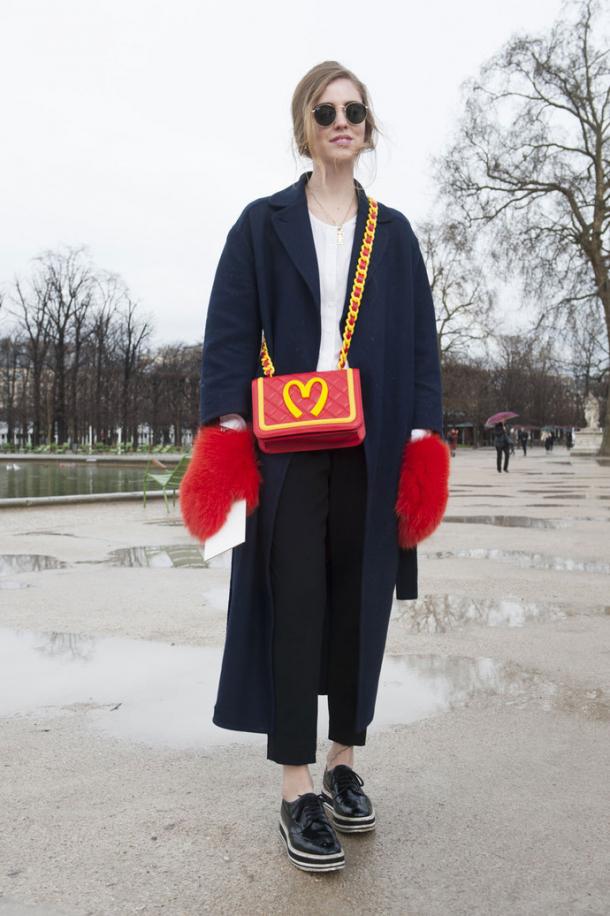 Chiara Ferrand
Giovanni Batalha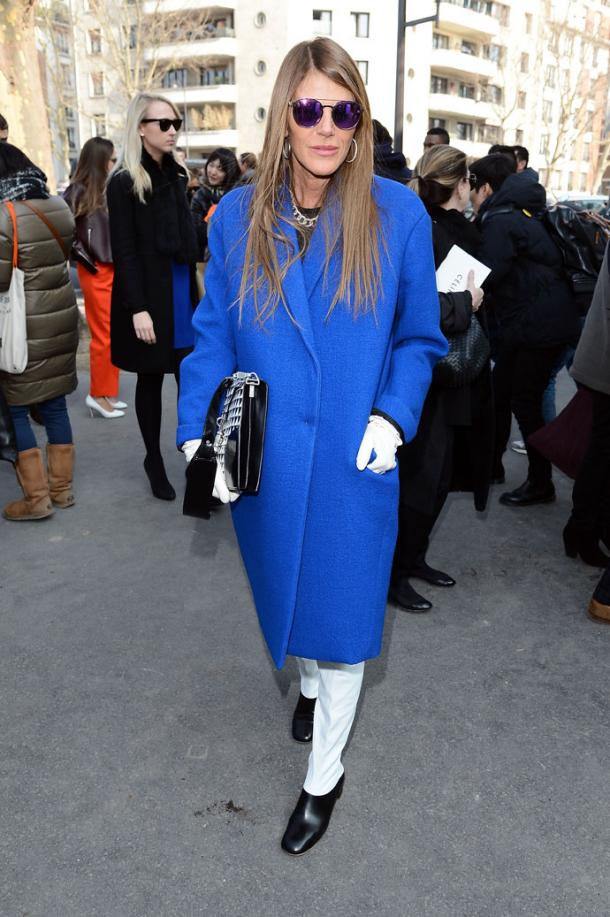 Anna Dello Russo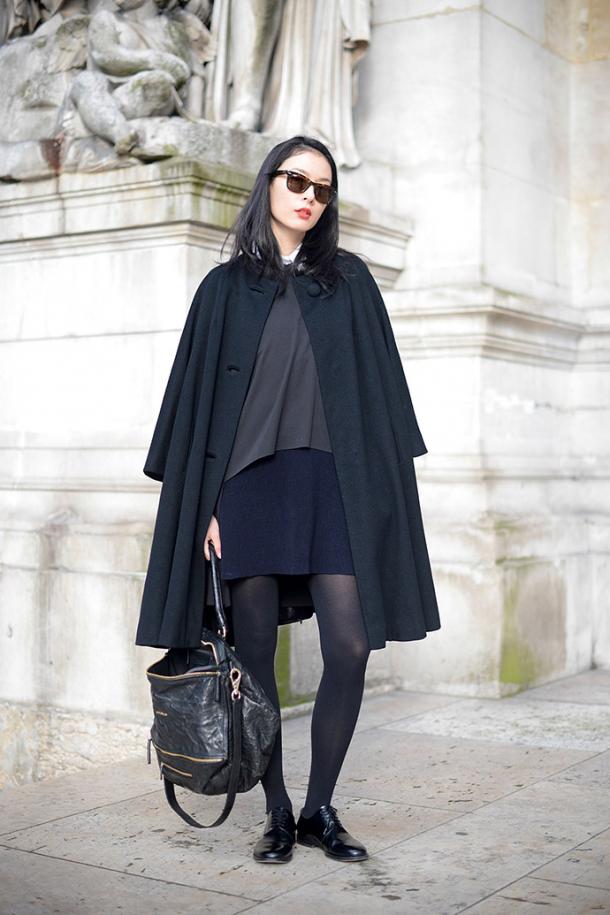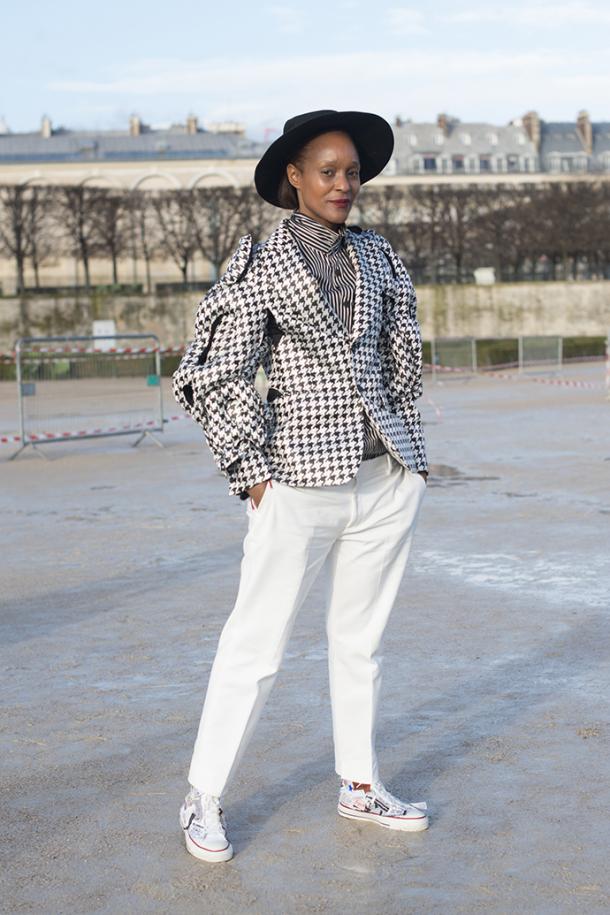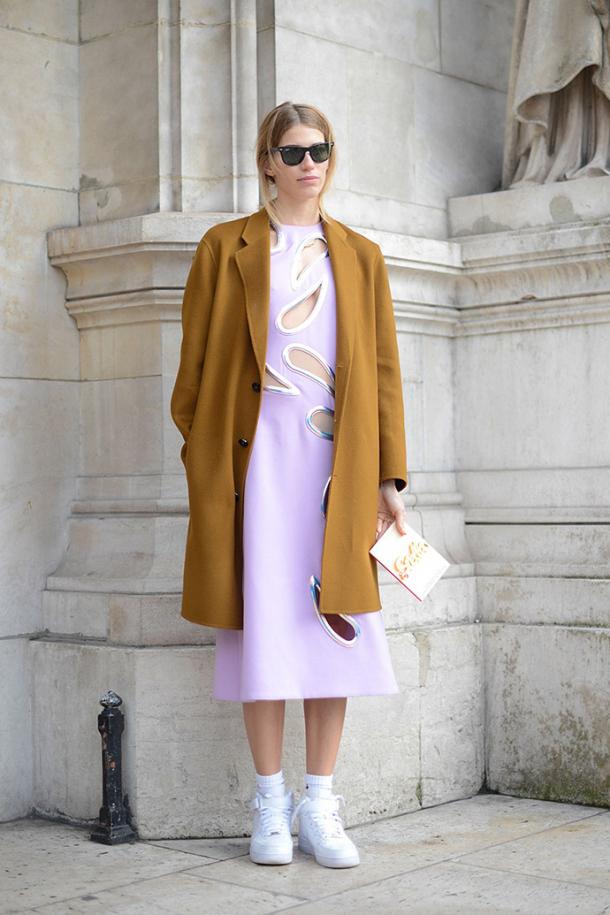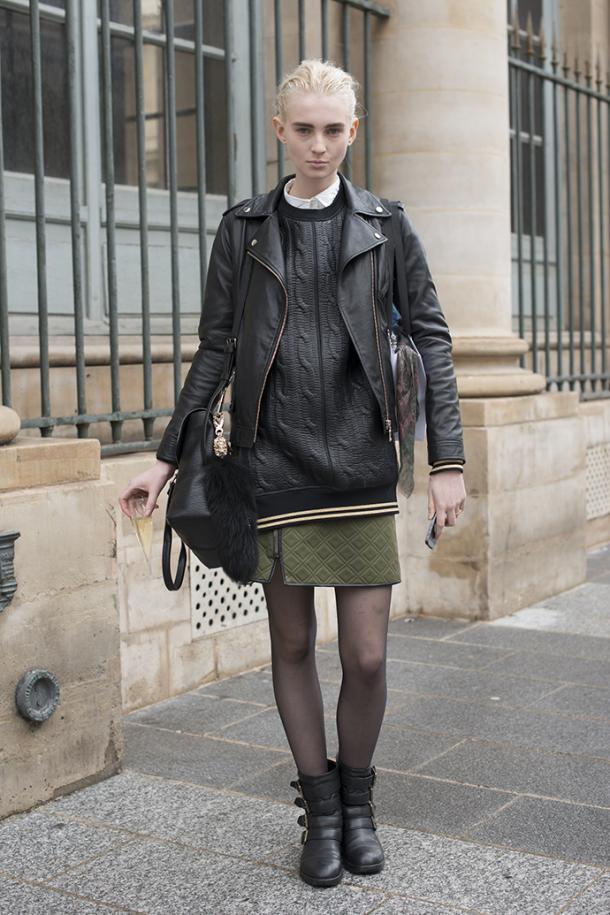 2. animalic print
It would not have fought fashion-experts with active animalic print, animal passion is stronger.
French actress Catherine Deneuve gave preference to an animal print double, dressed him from head to toe. Staying true to its origins, the actress has added the image of elegant black pumps French brand Roger Vivier.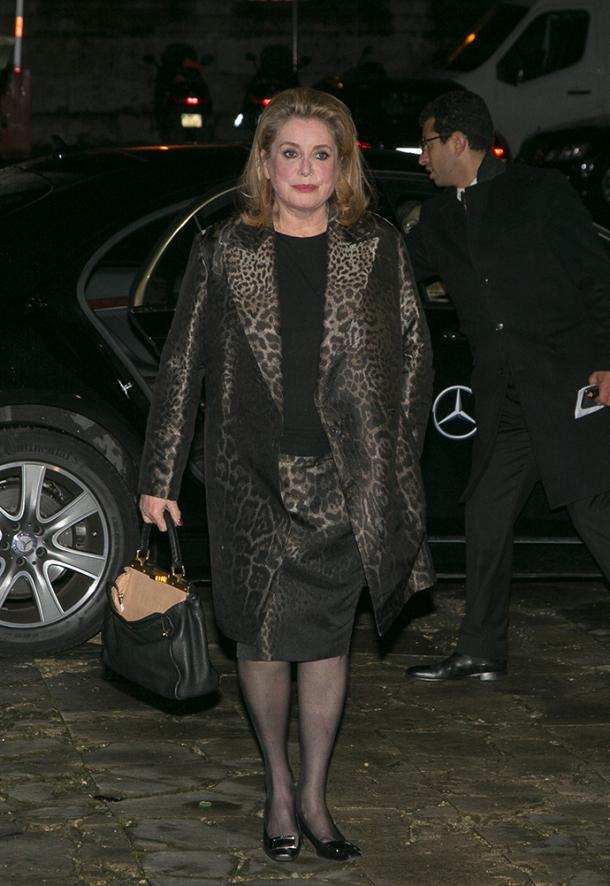 Catherine Deneuve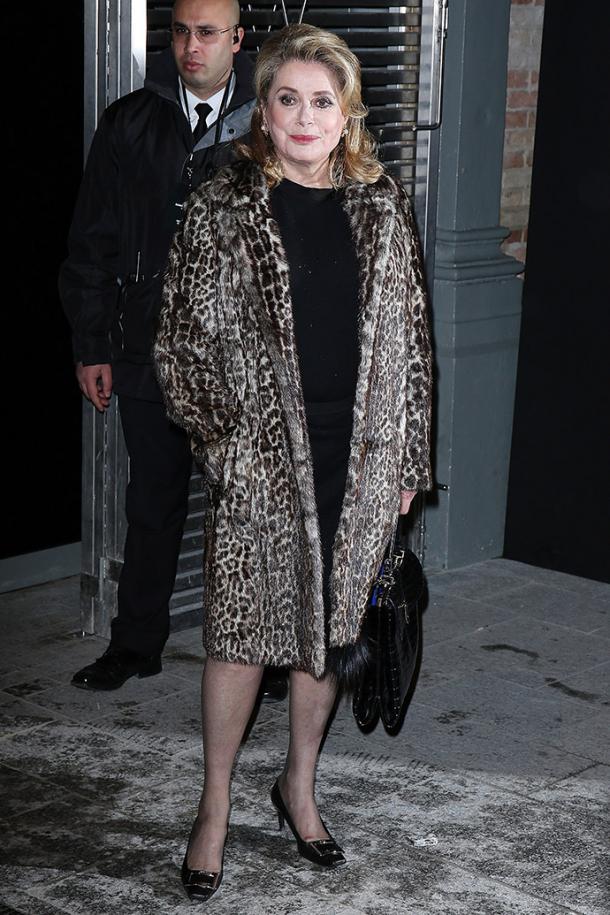 Catherine Deneuve
Another animalic Total Onion Leigh Lezark demonstrated by full skirt and matching coat made of silk taffeta silver metallic.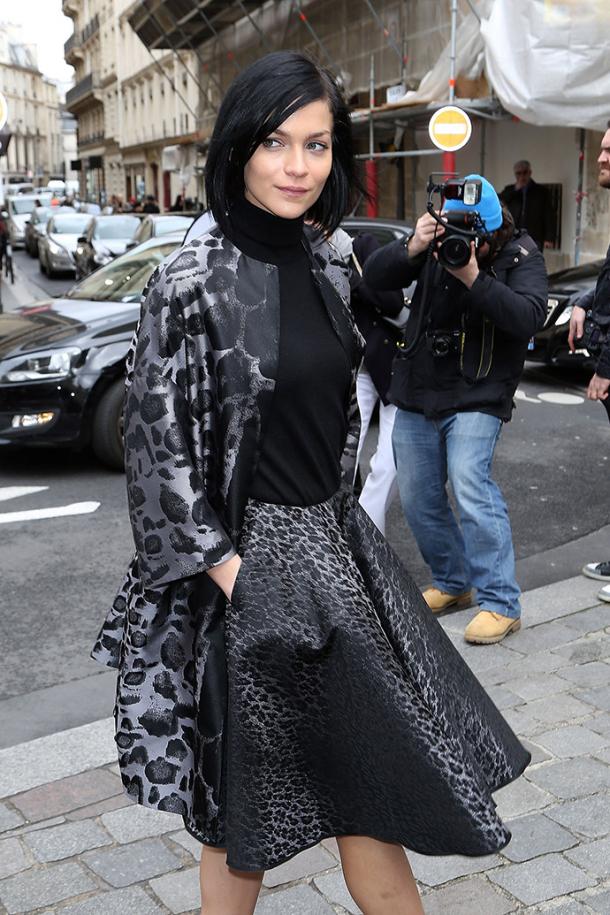 Leigh Lezark
It looks like Anna Dello Russo is also on you with animal motifs. At this time her choice - fitting mini skirt made of exotic snake skin boots and with an animal print.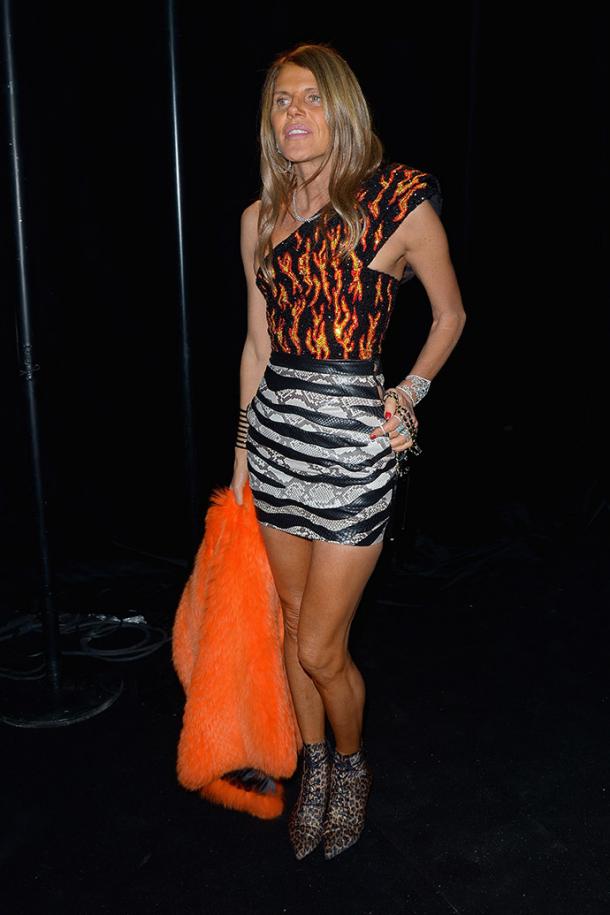 Anna Dello Russo
Natalia Goldenberg is not far behind - socialite fashionista added in a discreet way from the Miu Miu bright accent - a massive python skin sandals.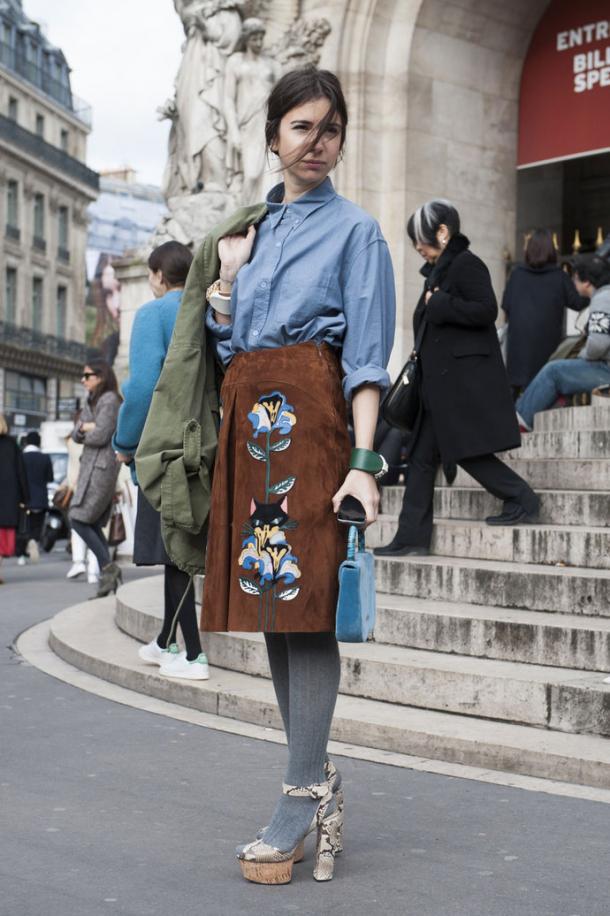 Natalia Goldenberg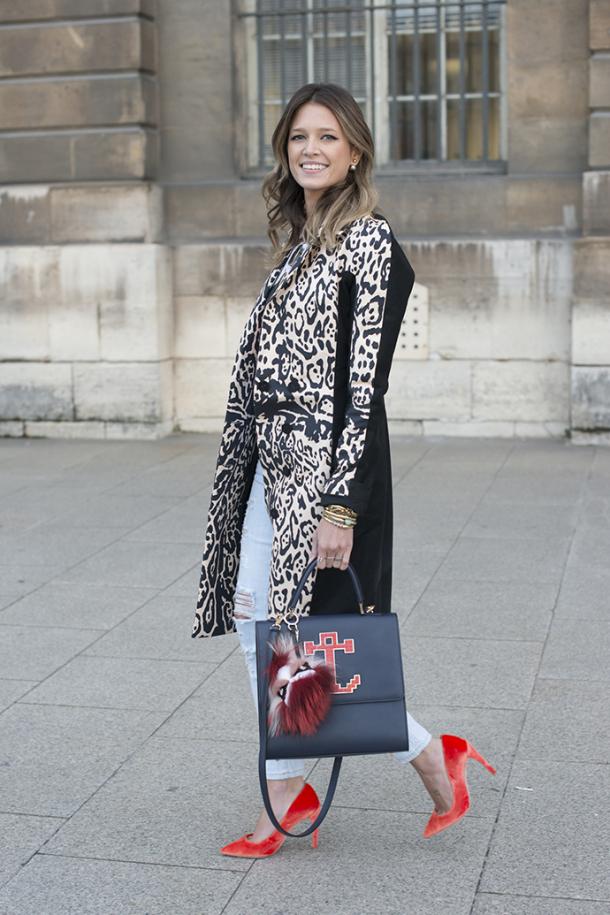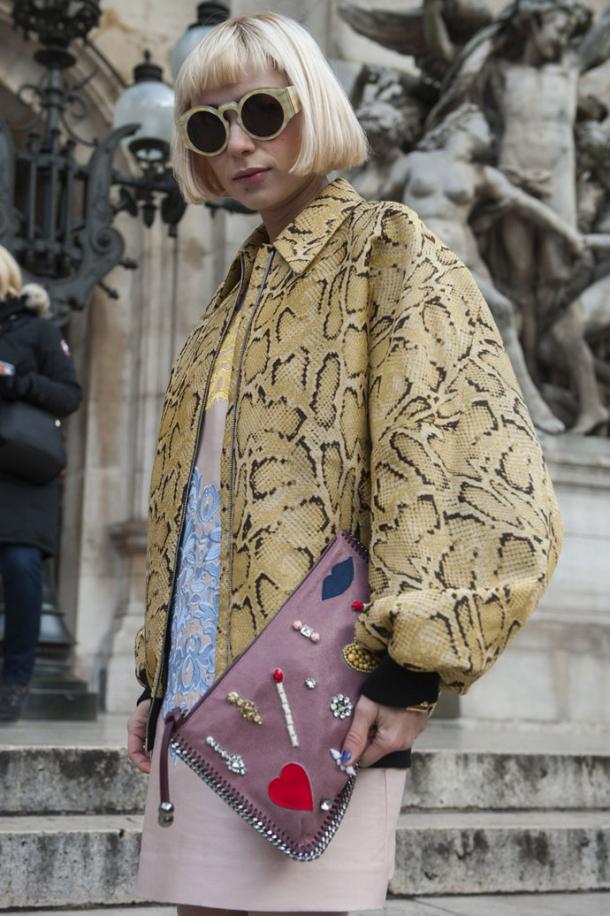 3. Products from the new collection of Jeremy Scott for Moschino
Products from the new collection of American Jeremy Scott for the House of Moschino obviously liking wealthy guests of the Paris shows. The trendy sweaters was listed model Jourdan Dunn and fashion-blogger Chiara Ferrand.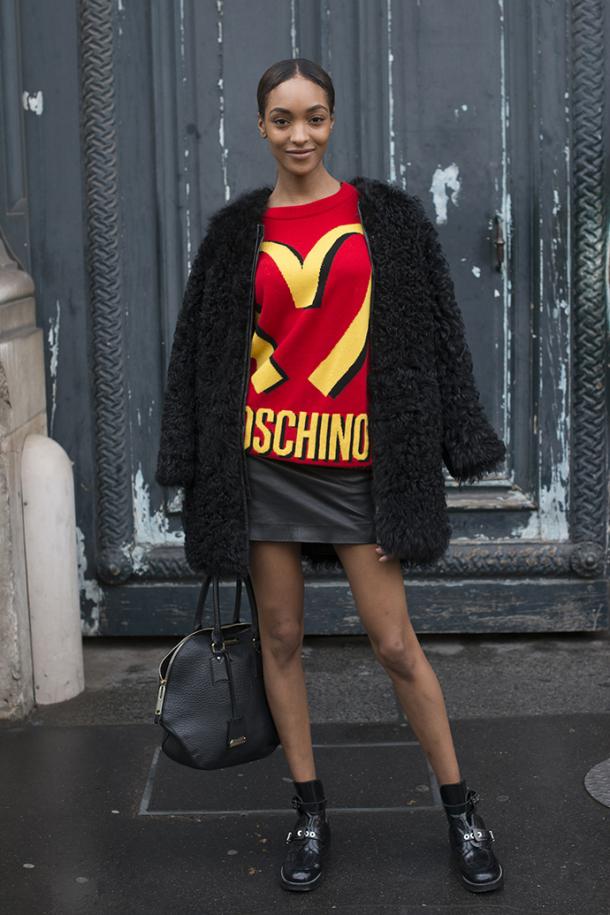 Jourdan Dunn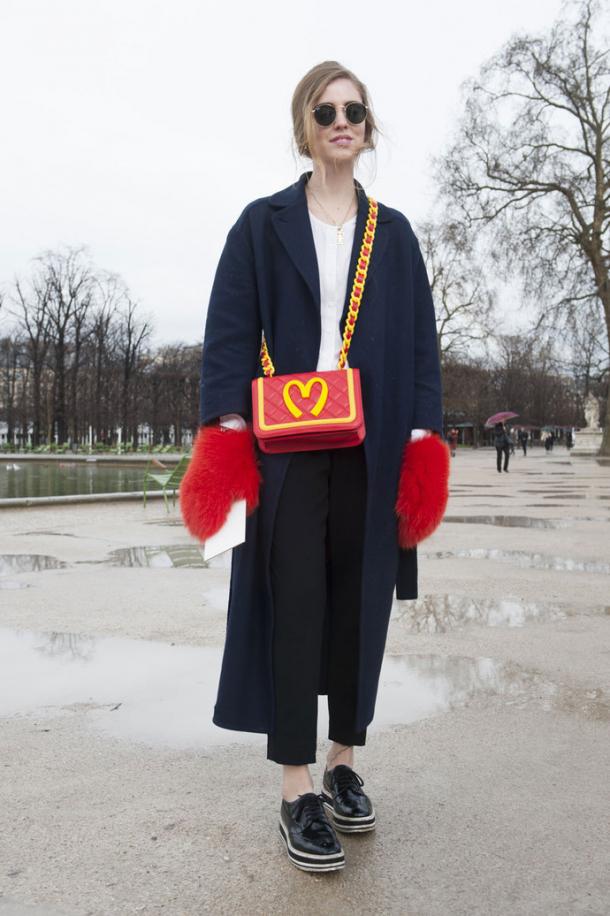 Chiara Ferrand
4. Metallic
Gaining popularity accessories and shoes from the metallic skin shades of precious metals.
Emma Roberts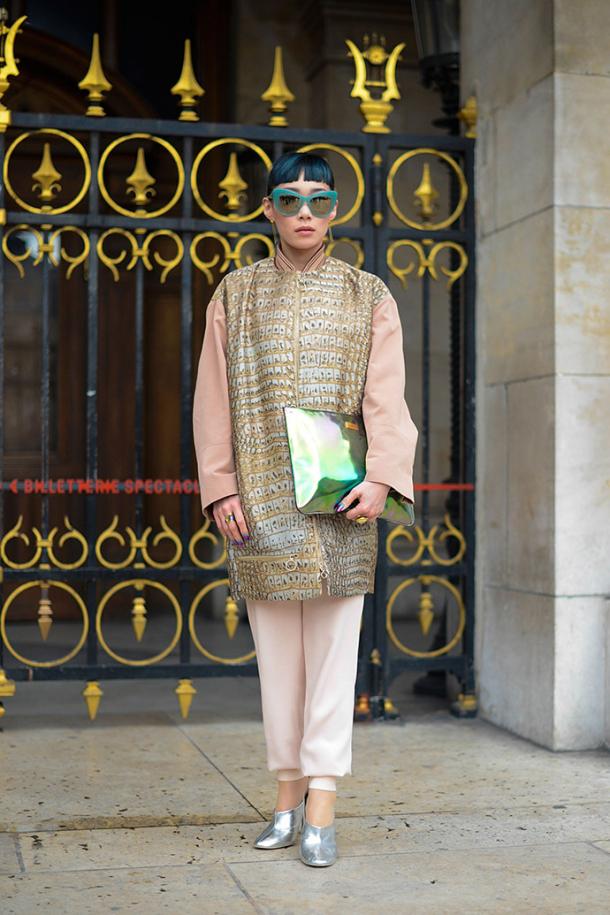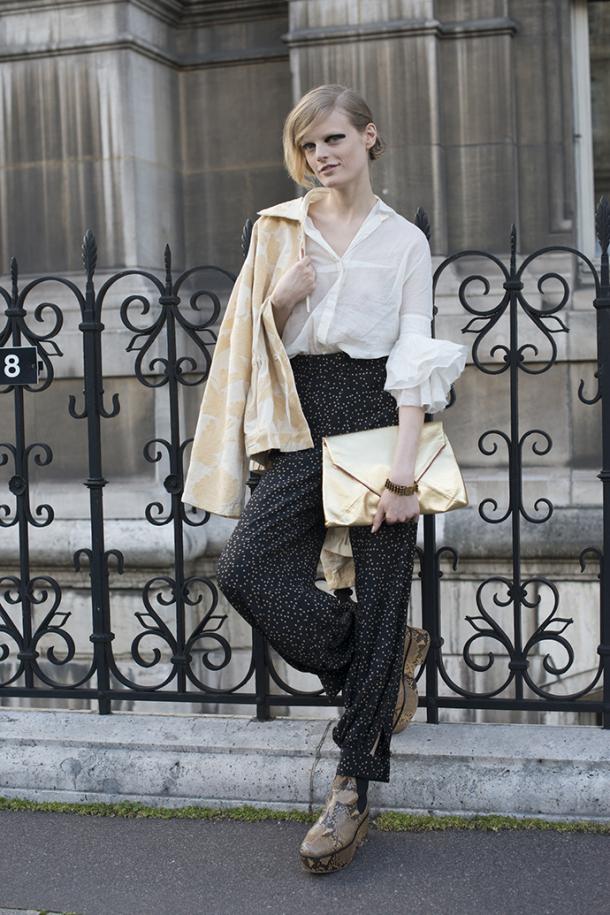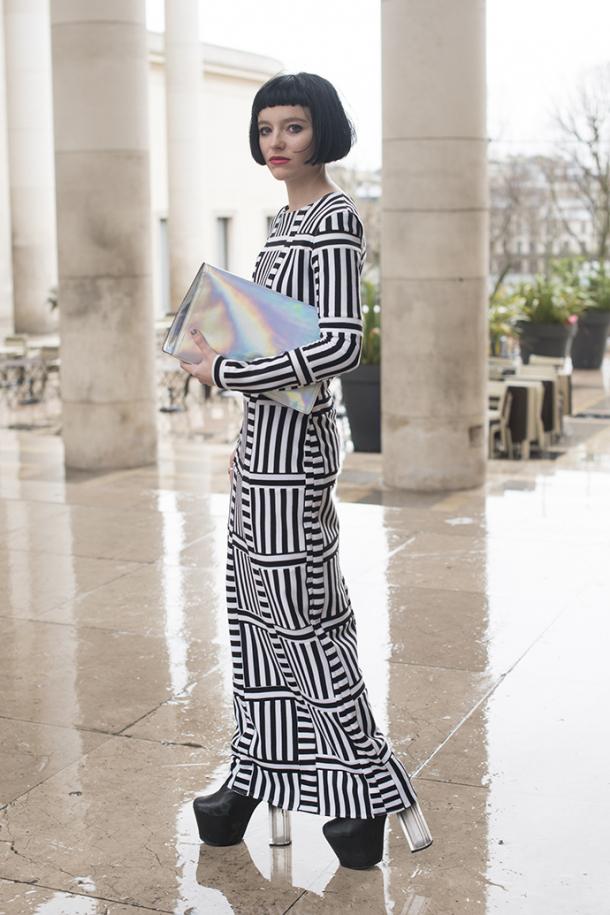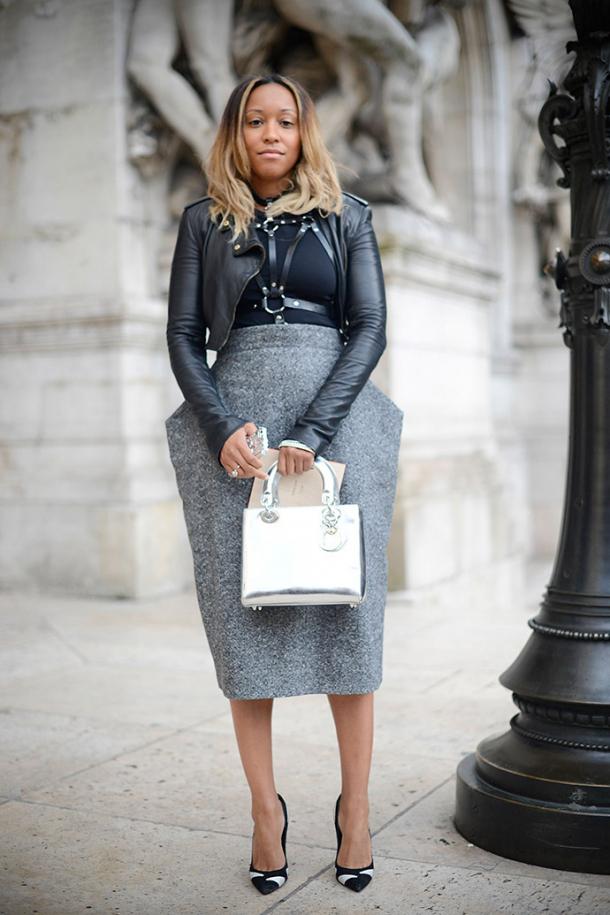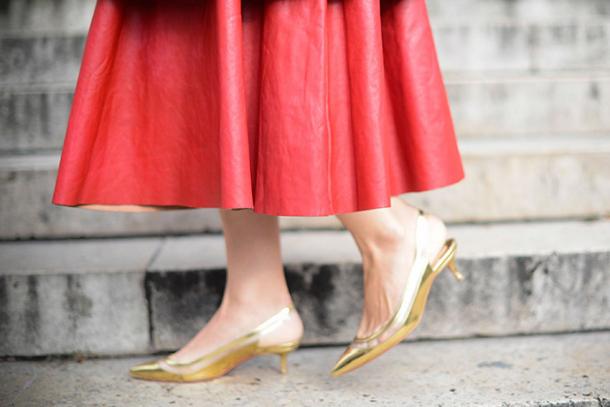 5. Kelly bag from Hermes
Kelly bag from Hermes - unattainable luxury for the majority of citizens. It is an object of desire for millions of fashionistas around the world and a sign of good manners among the successful and famous. Despite the classic shape and small size, wealthy visitors often give preference to this tiny beauty. The first number of the fan club listed secular activist Miroslava Duma.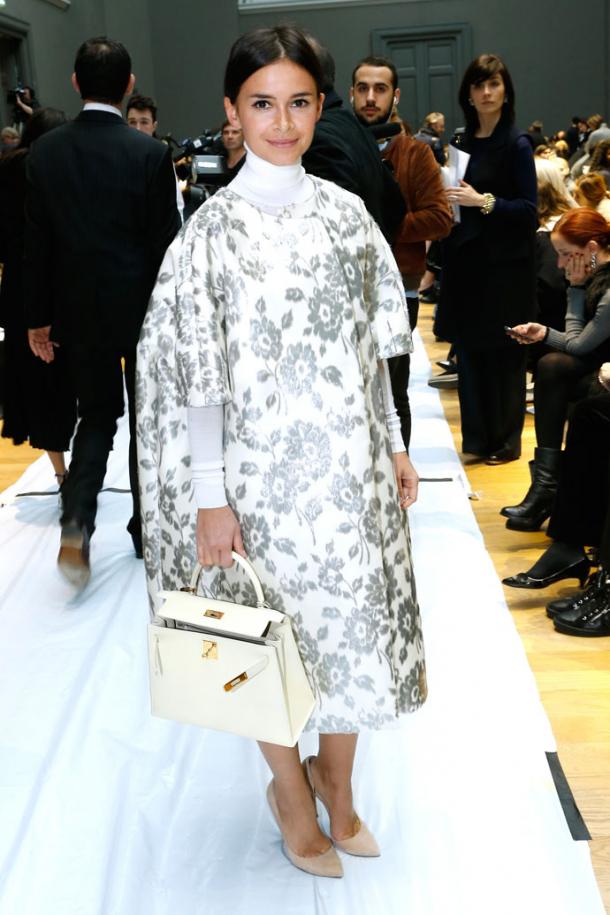 Miroslava Duma