Indian street fashion for some time very "oevropilas", but still retained its brightness and color. And though most fashionable Indian girls choose such well-known brands like Zara, Asos, Causeway, their fashionable images obtained in times brighter, more colorful and lush. Maybe their secret lies in the massive jewelry, bouffant hairdos, the love of bright colors ... and maybe atmosphere Wonderland and contrasts affects everyone, even fashion. All fans of India, Indian films, street fashion and stylish tips from well-known blogger dedicated.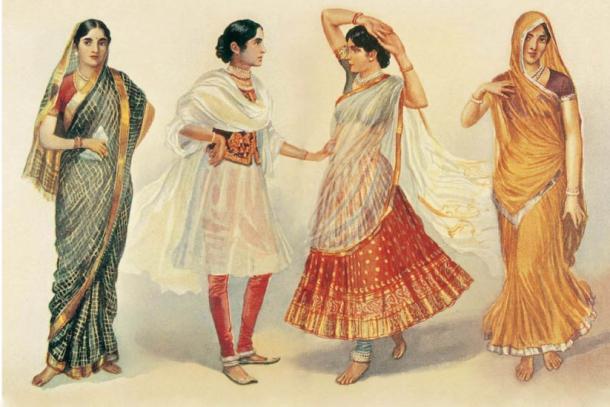 Indian women have a distinctive, bright appearance, and actively use it. Indian girl in the dark and plain clothes - it is very rare. A Indian girl without ornaments - this is on the verge of fiction. Their wardrobe - it's a real firecracker, generously flavored with natural stones, gold and silver.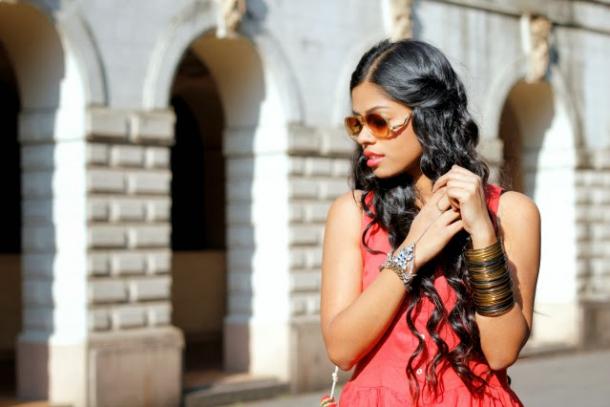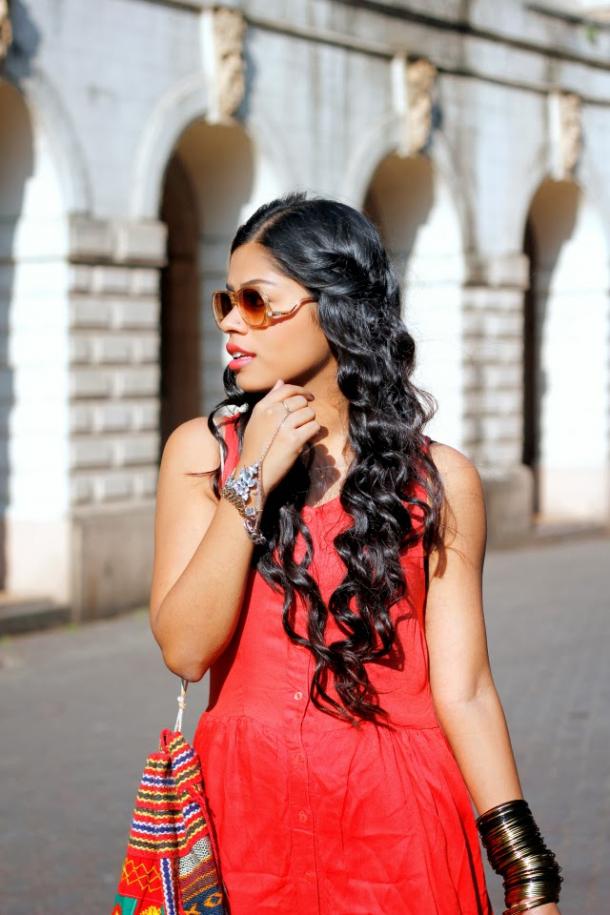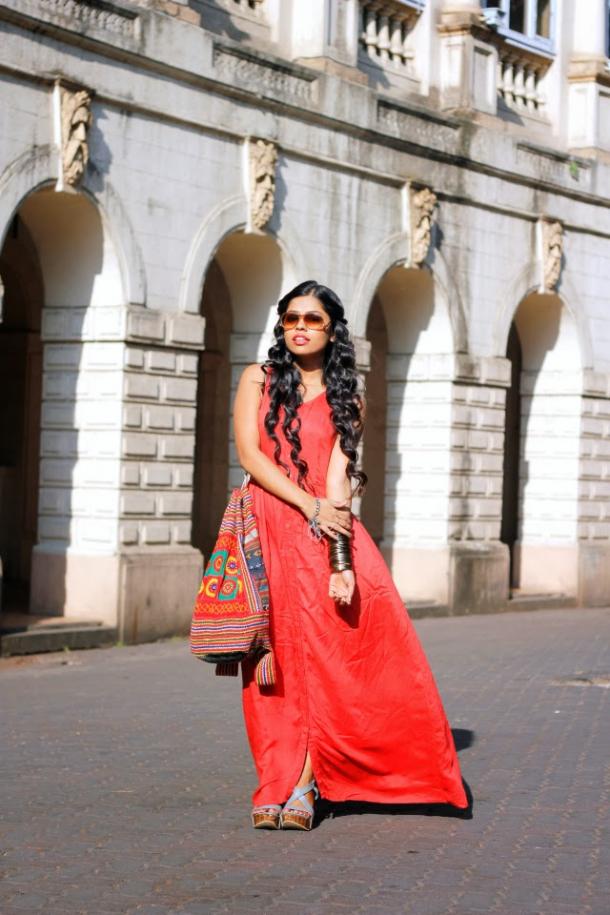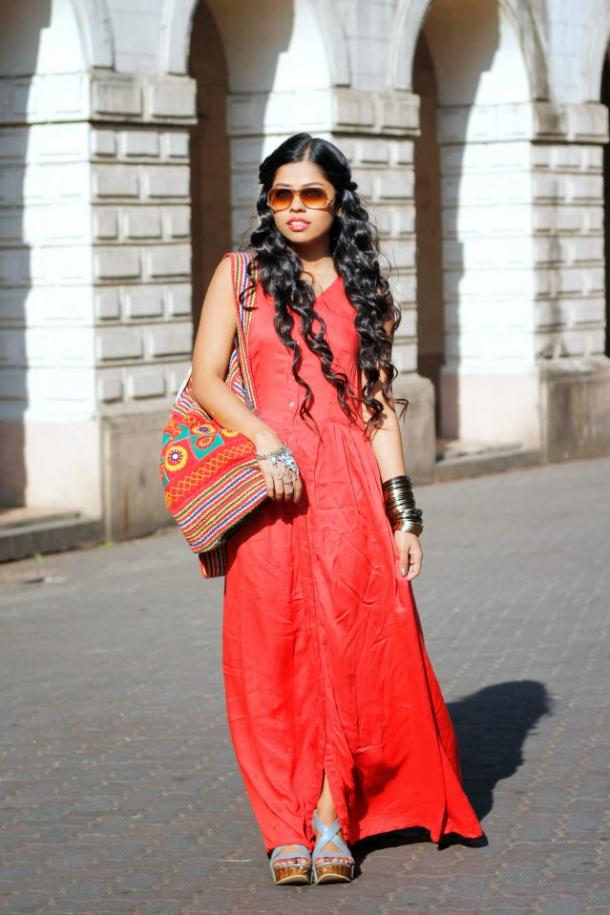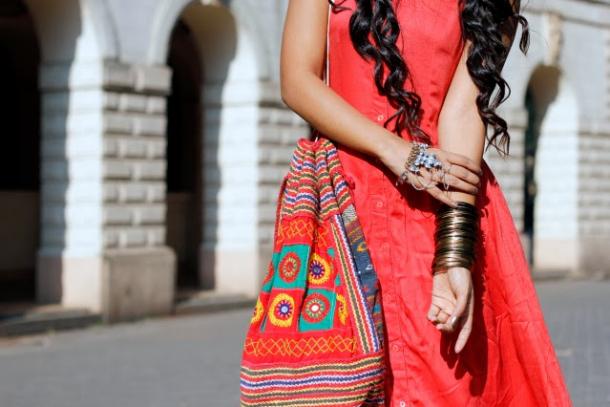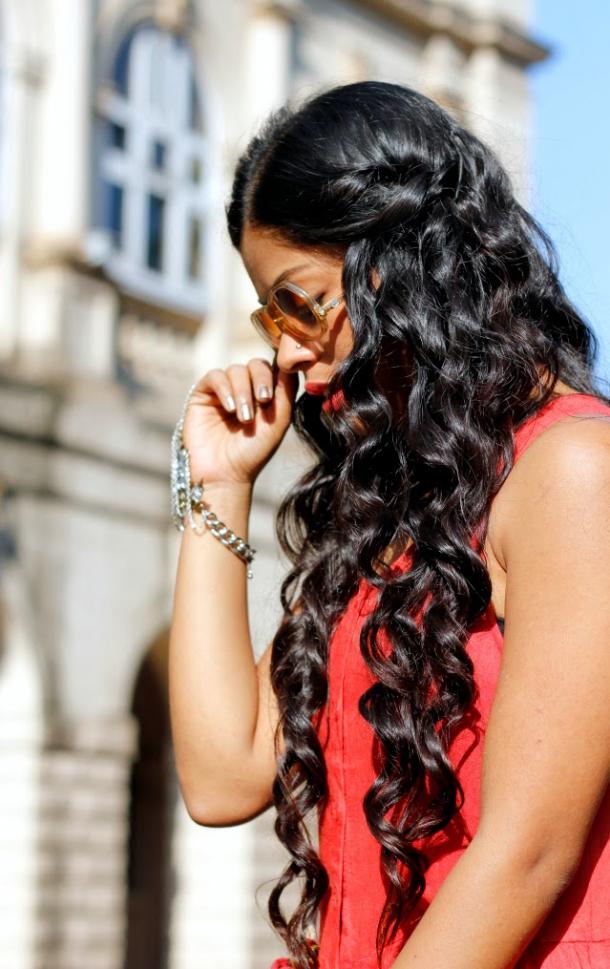 Maxi sundress - Asos
Bracelets- Koovs and Assorted
Points - Vintage
Bag - Goa
Shoes - Bangkok
On the lips - Maybelline Color Sensational in Electric Orange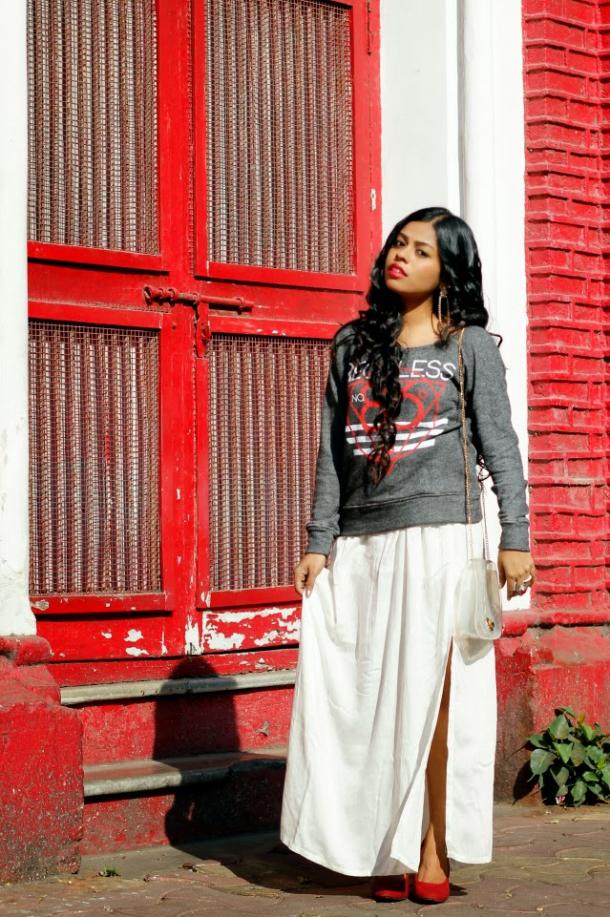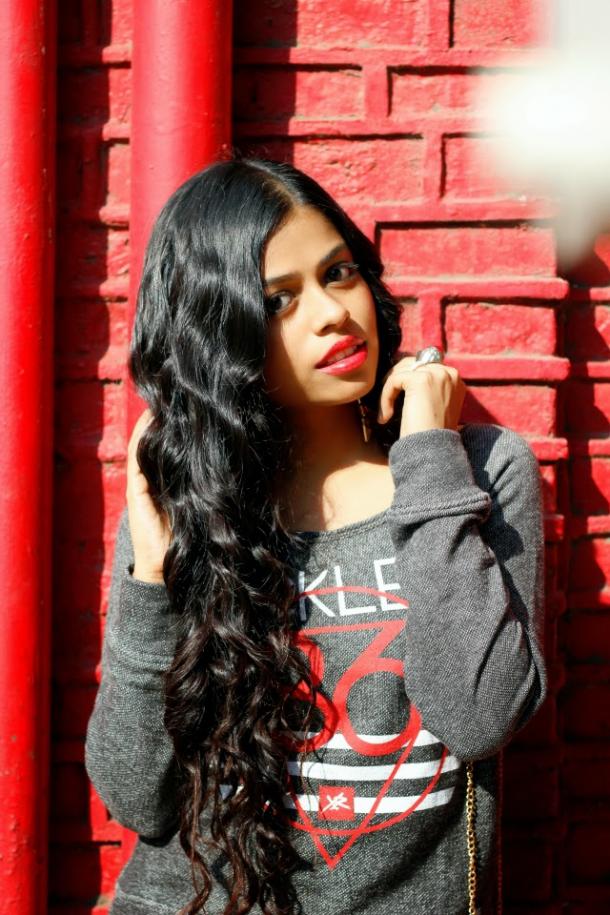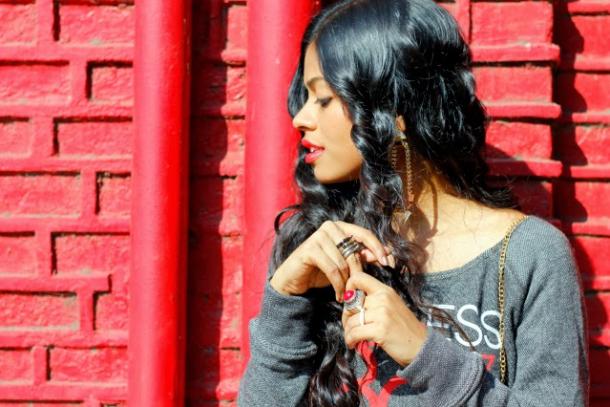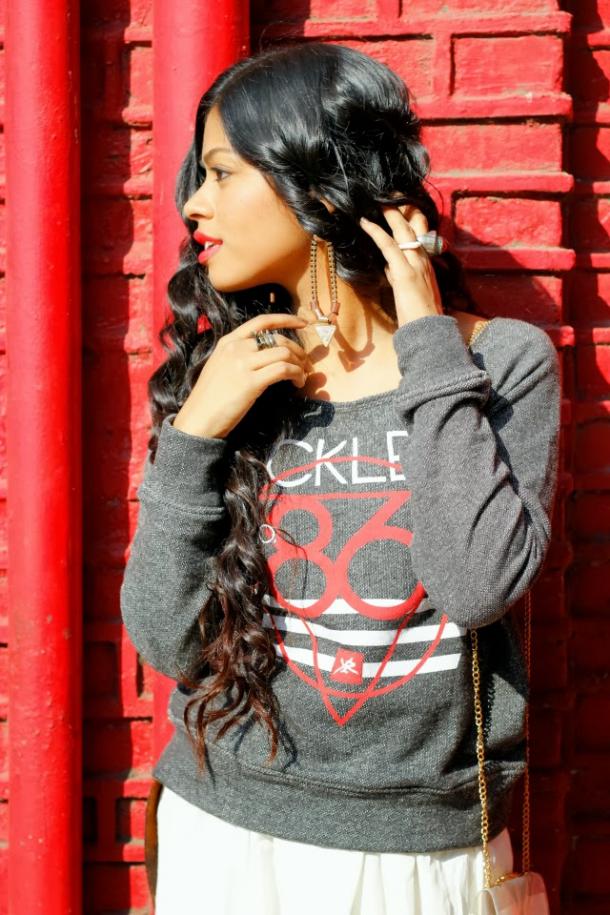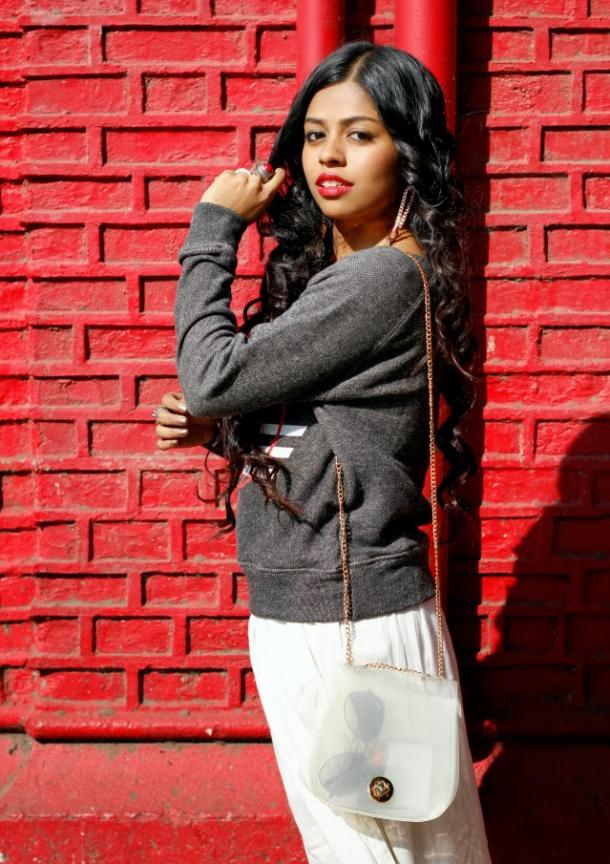 Sweater - Hill Road
Skirt- Asos
Red Ring - Lifestyle
Other rings and earrings - Blur and Kerala
Indian girls are very sensitive to their costumes, jewelry. Indian motifs can be traced literally in every way.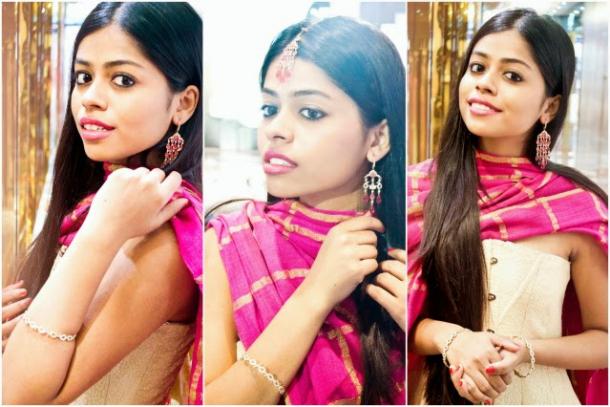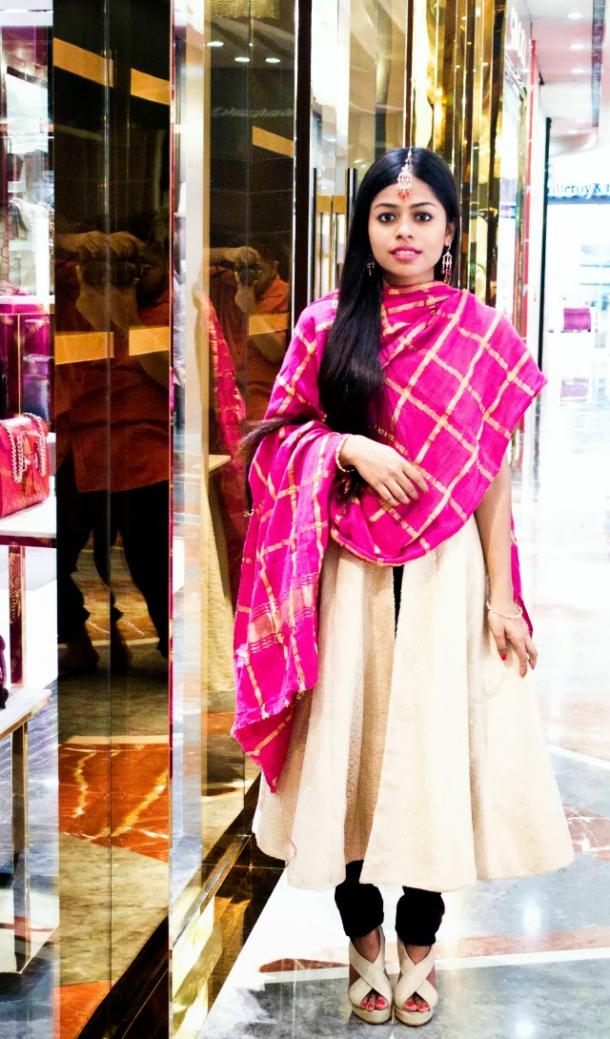 This outfit she borrowed from her mother's wardrobe and complemented by lush decorations from Swarovski. Corset by Neeta Lulla.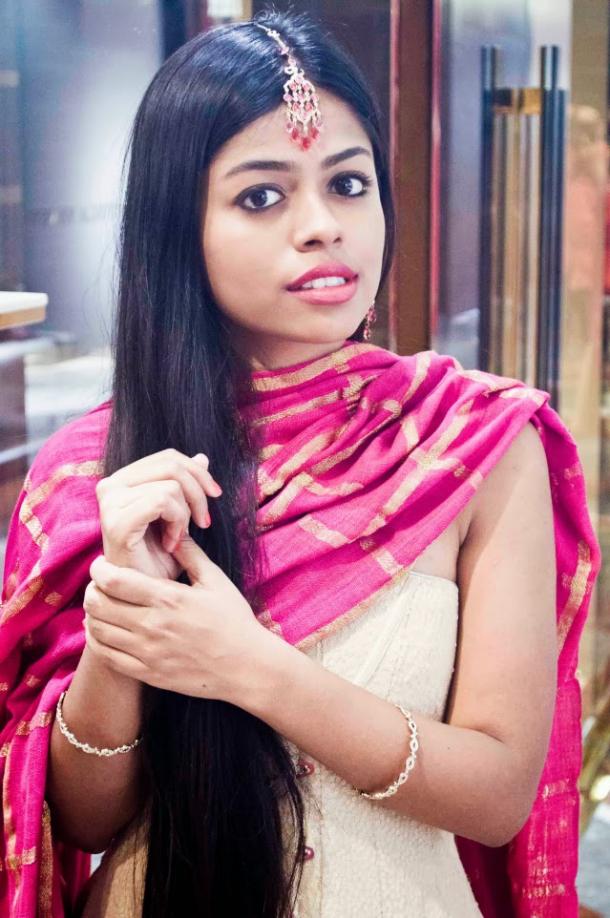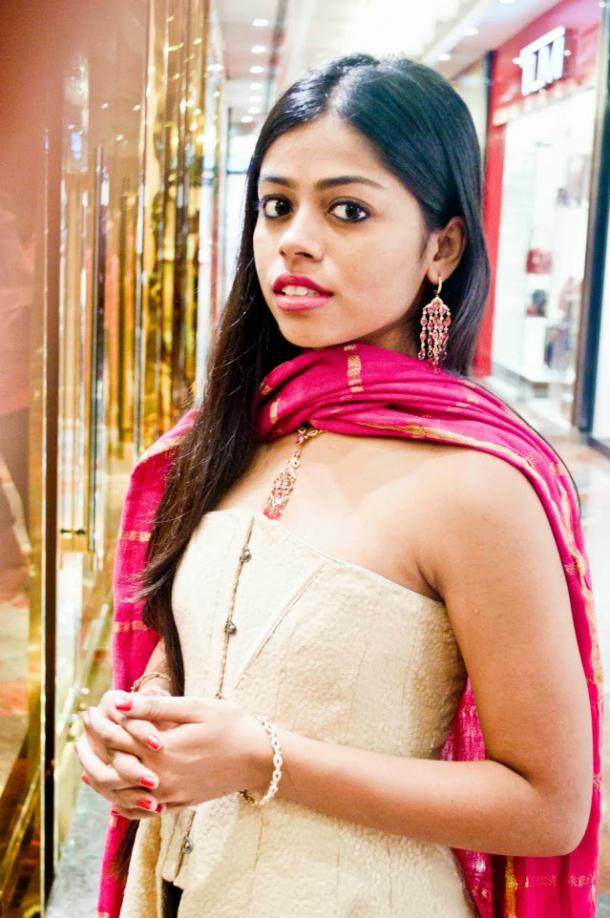 Many ladies of India draw their inspiration from the blog Fashion Bombay. Its owner - two Indian girls Sonu and Jasleen, which create magical images and gives good advice on how best to combine clothes and accessories to wear. Some of these fashion tips I want to share with you. And who is fluent in English and an interest in the work of these girls - Welcome to the fashion-bombay.
One of the publications dedicated to Sonu translucent, light cloak of Pauline Po.
1. As recognized by the girl for her coats - is the protagonist of the autumn wardrobe. In my opinion, such a thing would look great in summer and spring. It is refreshing casual outfit and a key element of the clothing is not too difficult to wear.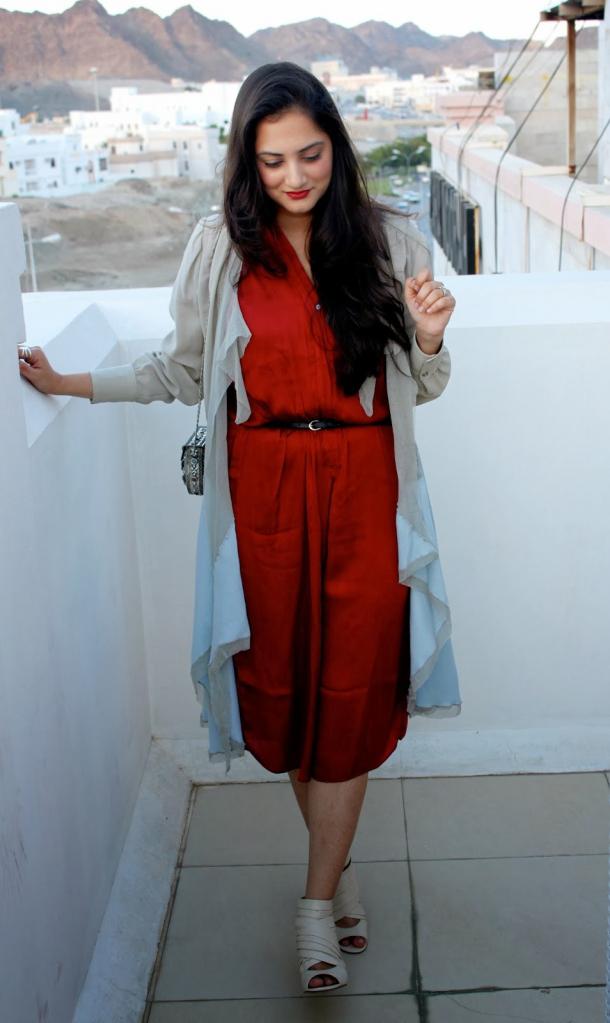 2. Regardless of the style and material, a light, airy cloak - a universal thing, and can become a fresh accent in any manner.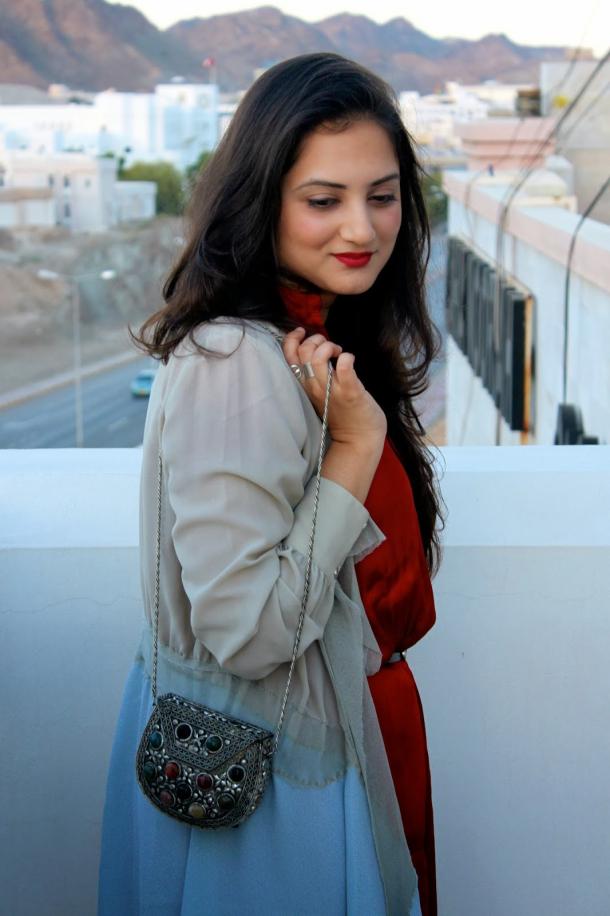 3. For the colder seasons, choose a knitted cozy robe. He is able to be the perfect replacement to your favorite sweater and keep you warm in windy, cool weather.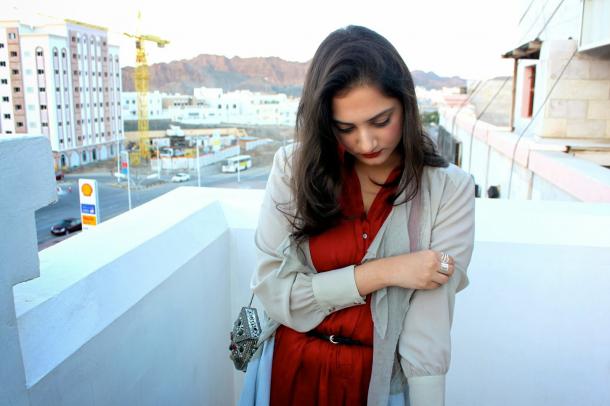 4. The translucent raincoat matching jewelry perfectly shades color scheme of the entire image. Such a flying cloak reminiscent of developing lung dresses along and adds femininity and tenderness. Ideally, such an item of clothing to suit waisted blouse and skinny jeans. The whole image is desirable to soak in one color. If you feel yourself enough courage, then opt for cloaks free silhouette.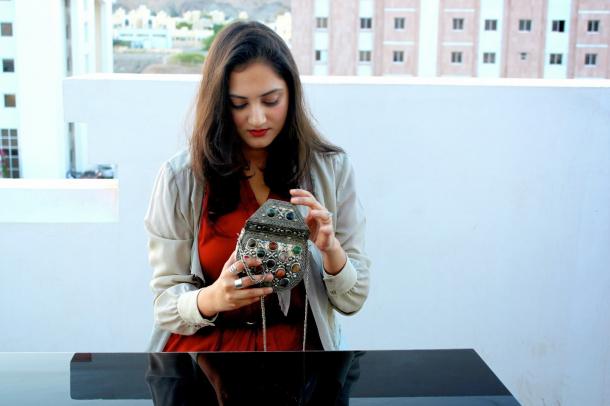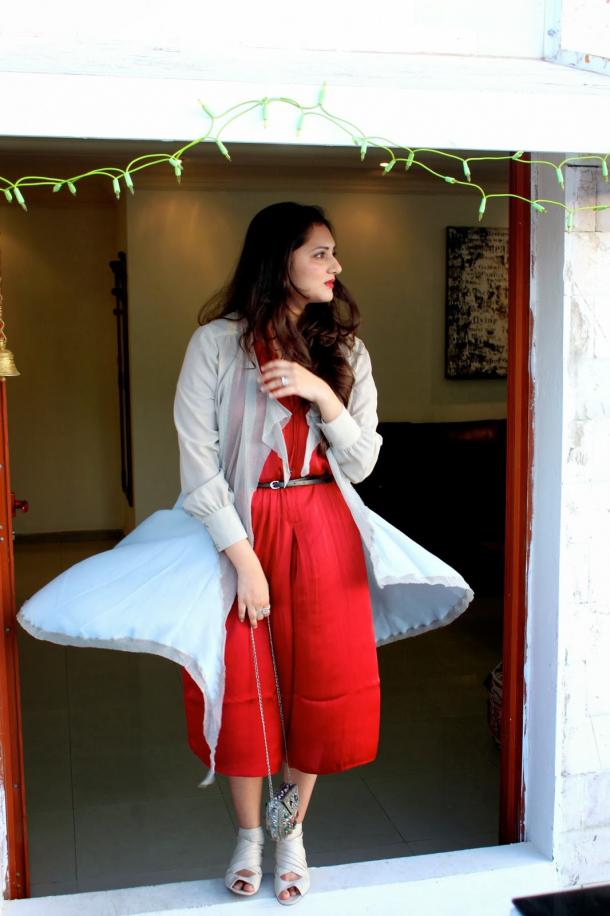 Jumper, Zara | cape, Pauline Po (local boutique in Paris | heels, Naturaliser | bag, Colaba Causeway | rings, Curio Cottage
More vibrant and exotic images of distant India: