Every autumn and winter it is difficult to imagine without the most important accessory in cold weather - the headdress. That just does not offer under this name designers in the collections of autumn-winter 2014-2015. This headscarves and caps, and the notorious LICs, and all kinds of hoods and hats. Here, though not in the forefront, fashion hats 2014-2015. How to transform this essential element of our wardrobe for the next season and how suddenly may look familiar hats to wear on his head next autumn / winter, and how - in this review.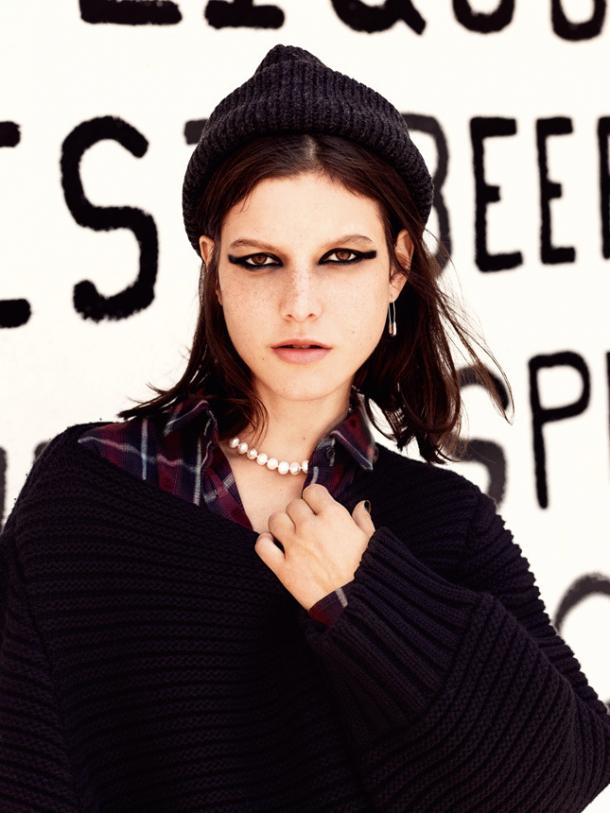 1. Fashionable hats 2014-2015: fur
The following year, the fall season there laughing craze fur designers. Especially popular doodle - pelts taken from lambs karakul breed.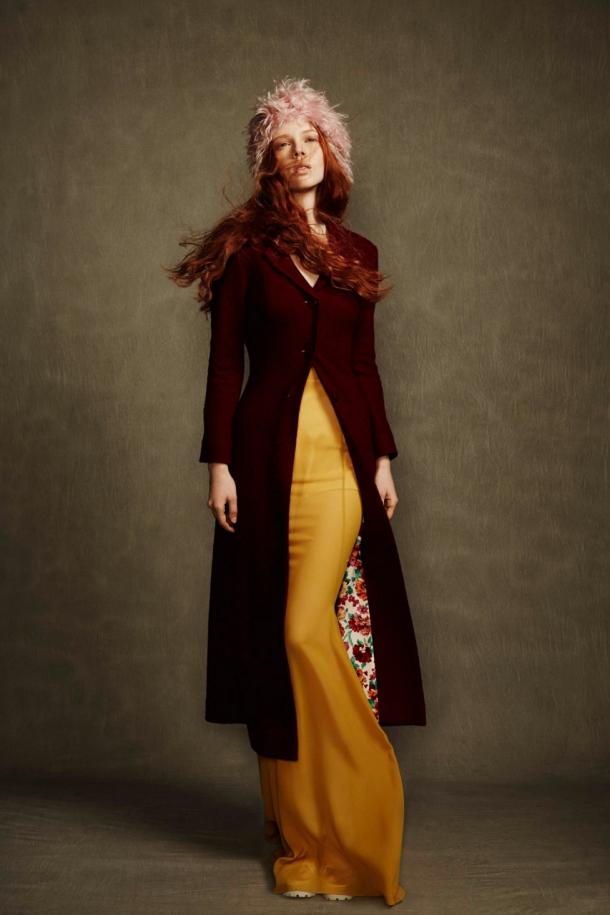 A.W.A.K.E
At the peak of popularity in the autumn-winter 2014-2015 will be fur solid models not only in classic colors - brown, beige, dark black and nearly white, but also trendy pastel shades. Particularly relevant pale blue and pink fur hats.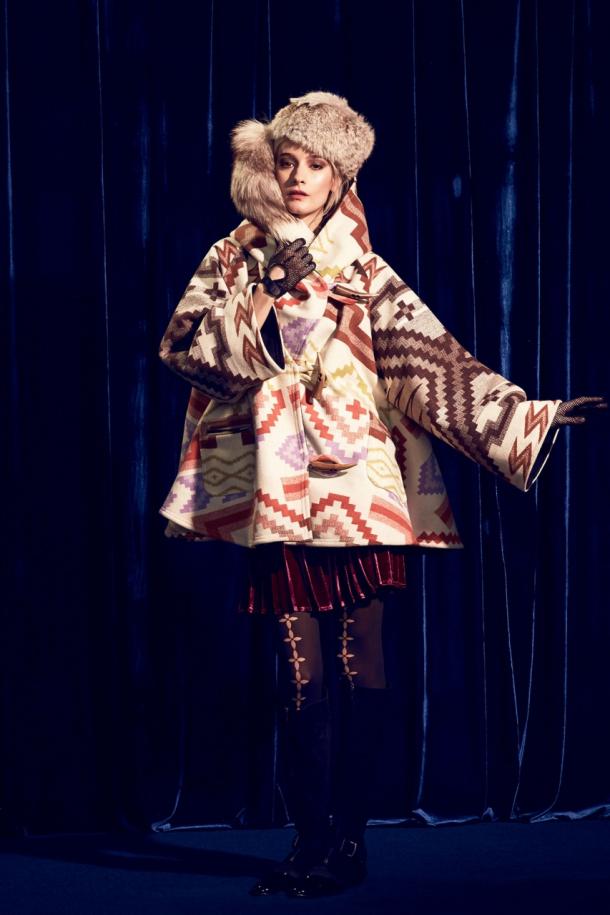 2. Fashionable hats 2014-2015 :: caps and warm hat with a visor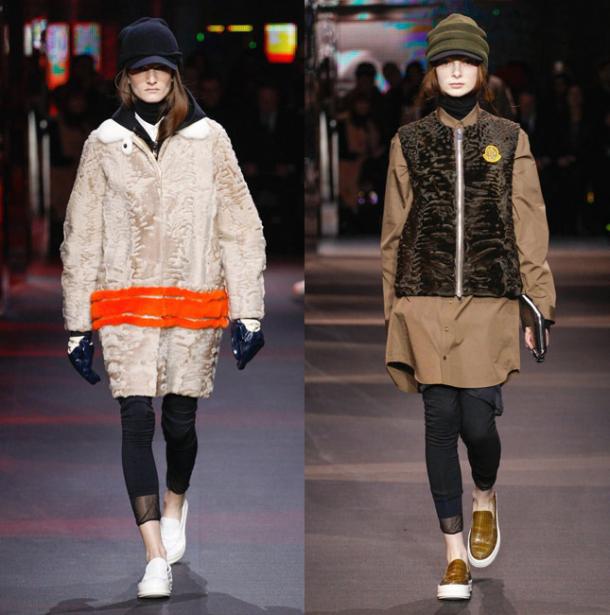 At times more than in the autumn-winter shows observed warm variants of caps and knit caps with visors. Almost all decorated in subdued, dark tones of gray, black and brown and made of warm materials. There are a number in this hat and specially inflated cap, and the most concise and round models, vaguely reminiscent of the jockey hats.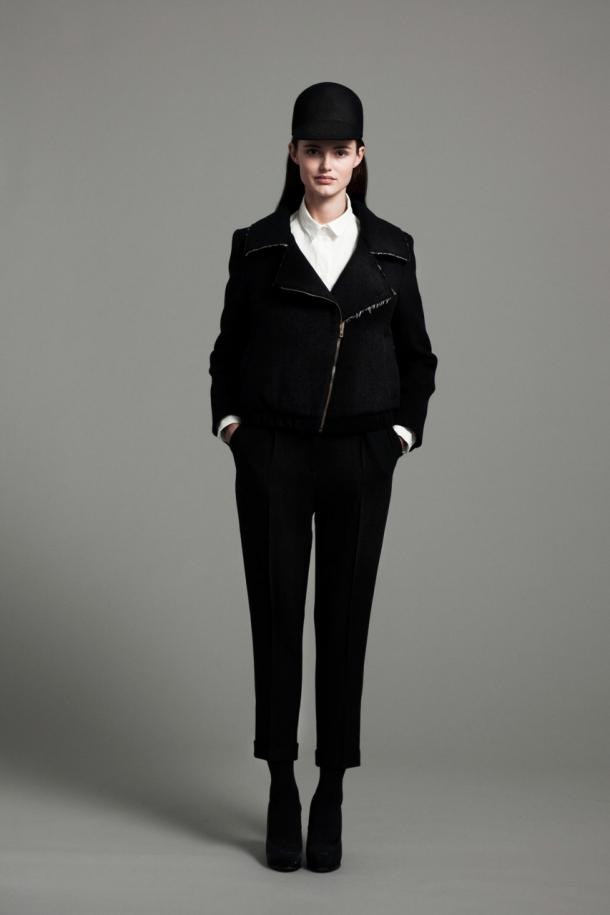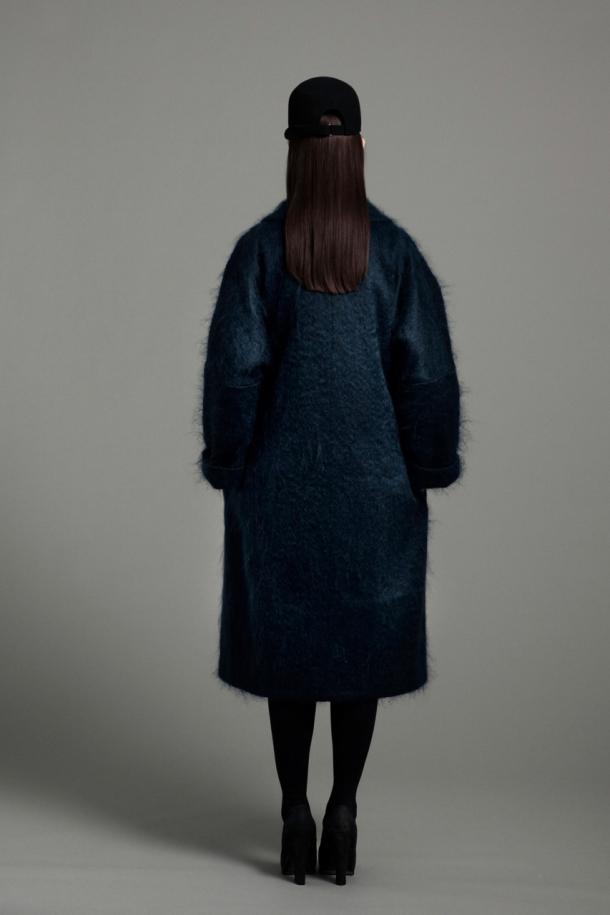 Samuji
More bright and cheerful models warm weather from Victoria Gazinskaya. In such headgear is overwhelmed 90s and vintage trends such as stripes.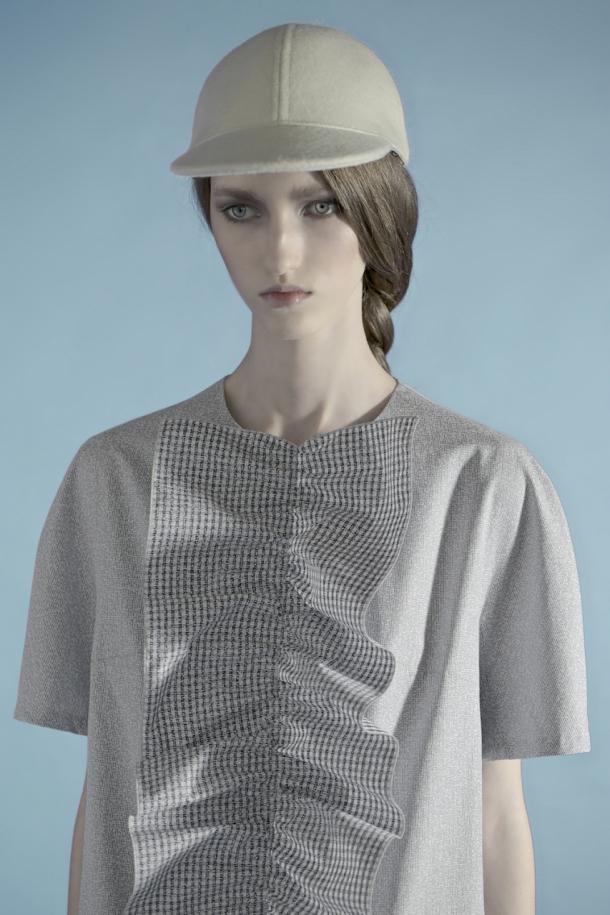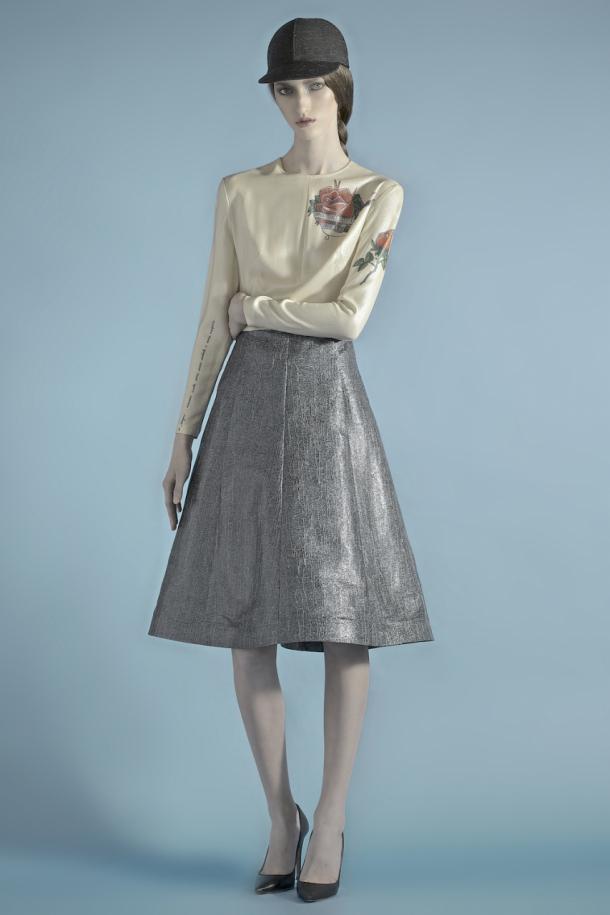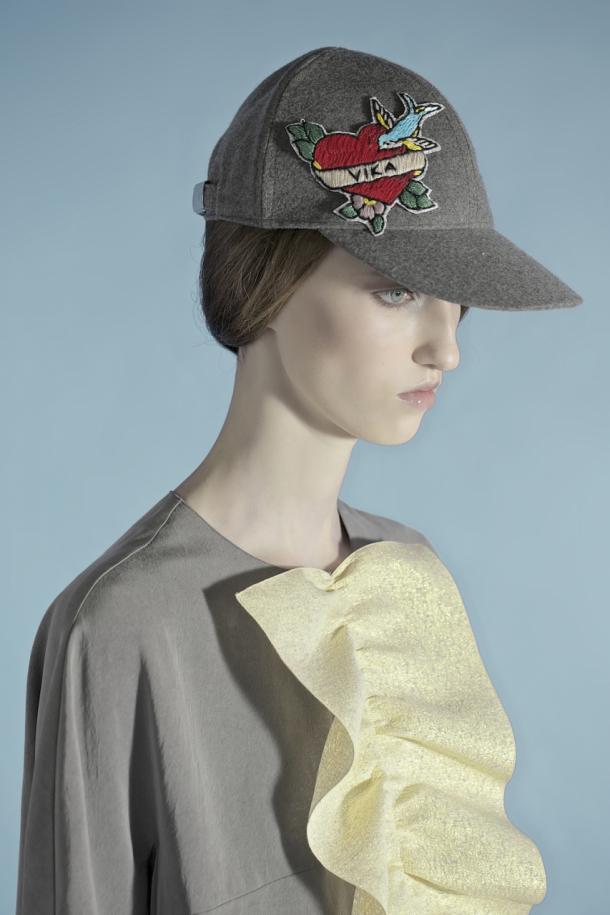 3. Fashionable hats 2014-2015: small knitted hats
Knitted caps, probably never go out of fashion. Slightly modified in size and changing the color they consistently march on the world podium. Recall that last season the first series took a deliberately small and carelessly folded knitted models: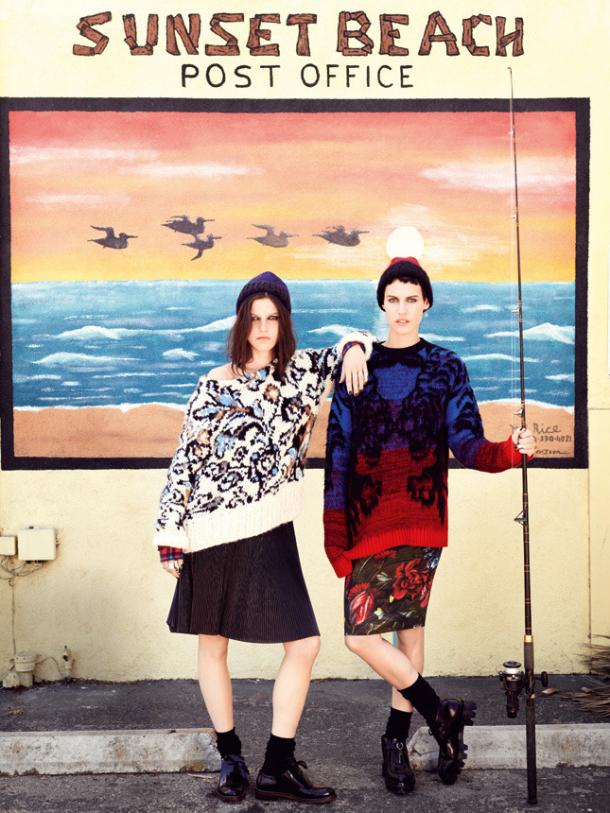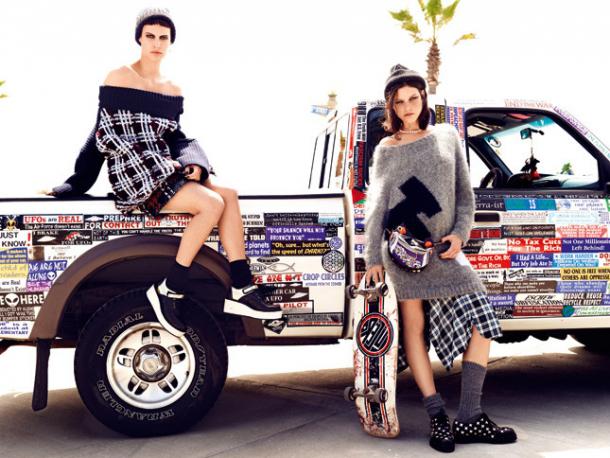 This year the situation is slightly changing. An example to follow can be regarded as the autumn-winter collection 2014-2015 from Tak.Ori. Fashionable women from around the world dearly love to knit bulky models of this brand and are happy to wait for each new collection. These hats can be considered not only the most fashionable novelties of the season, but also a comfortable and convenient solution. After all, all models are manufactured from high quality Italian yarn.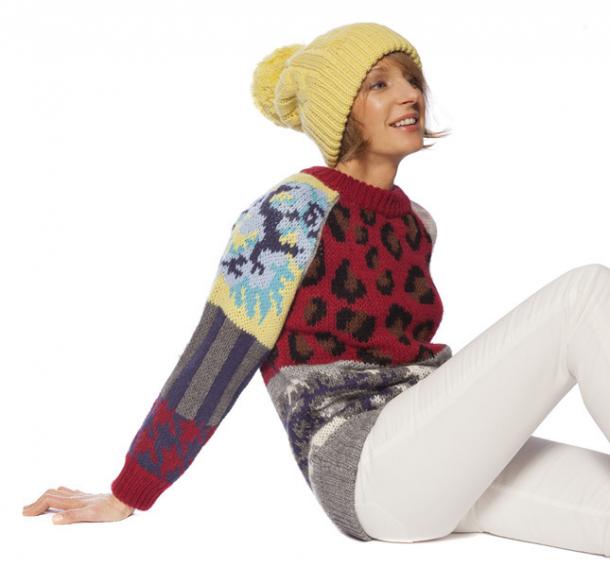 With its stylish design volume caps and other fashion knitwear from Svetlana Takkori we have earned the attention of Anna Dello Russo, Sarah Jessica Parker, Miroslava Duma, Ksenia Sobchak and many fashion bloggers.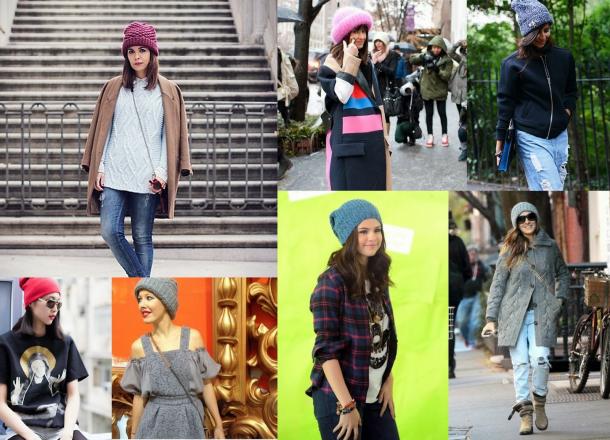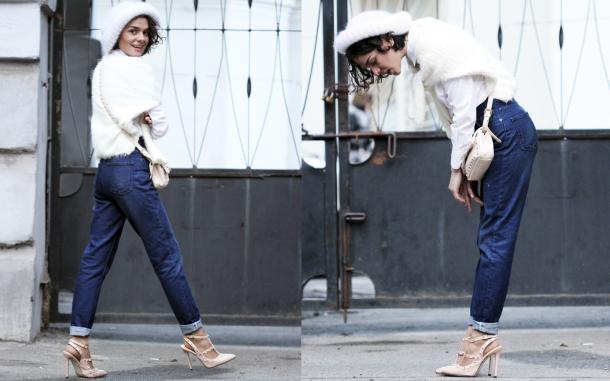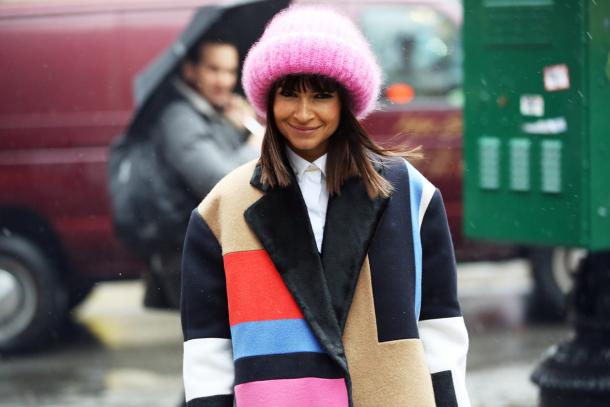 These trendy knitted hats 2014-2015 suit almost everyone and become an indispensable accessory. The collection from the brand mass of colors, styles, prints.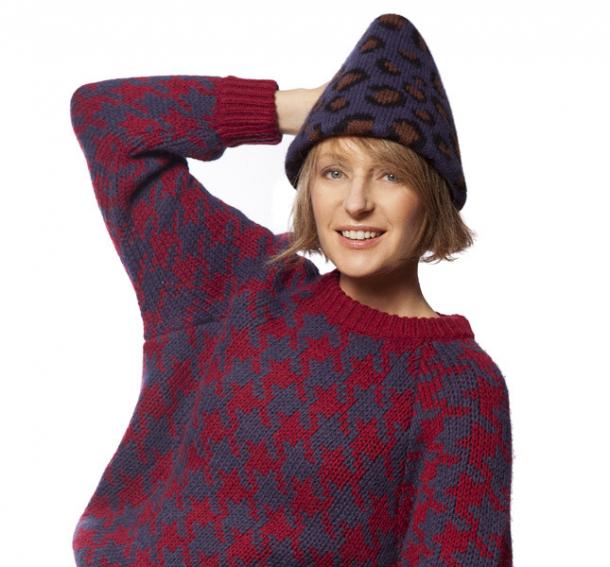 4. Fashionable hats 2014-2015 :: LIC
This polusharfe, polushapke not worth much to rant. Fashionable and convenient solution for cold weather will persist and next fall. In the forefront - large knitted model of boucle wool, cotton and other materials. Is that in 2014-2015 printovanye bright patterns give way to cautious LIC knitted brown, pastel and cream colors.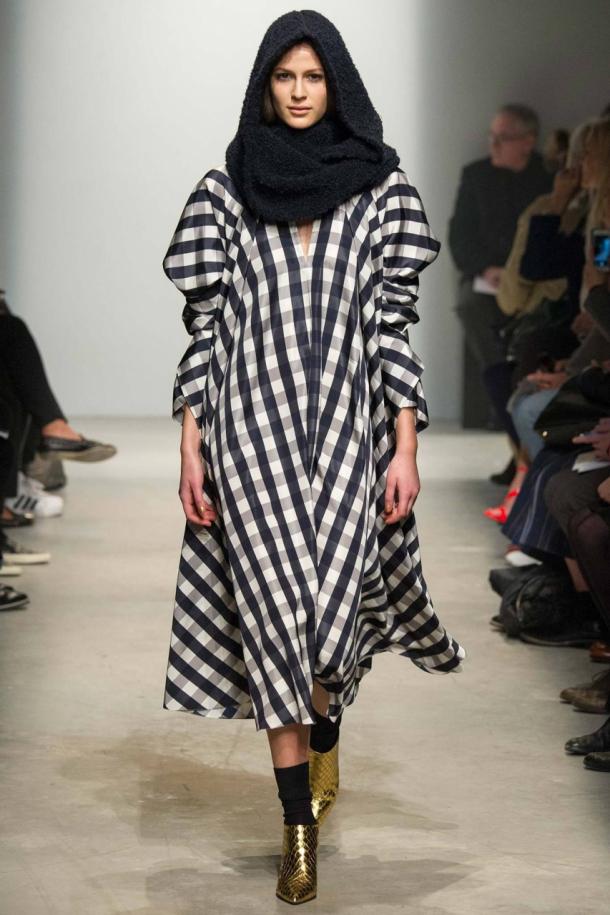 5. Fashionable hats 2014-2015: hoods - a worthy replacement
That this opinion designers next season. And urges the lush fur hood as head headdress next fall and winter 2014-2015. The color scheme is not too striking diversity: mostly natural, natural shades.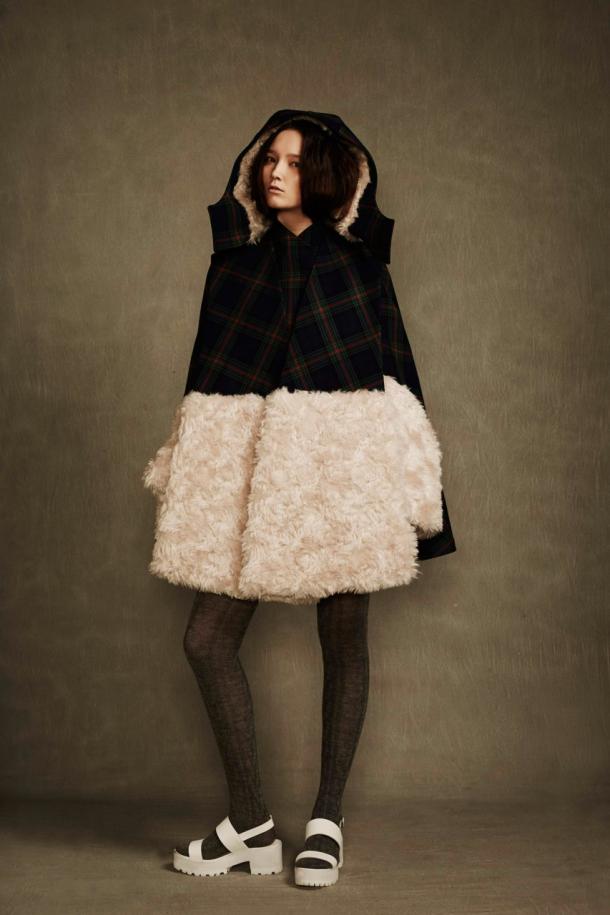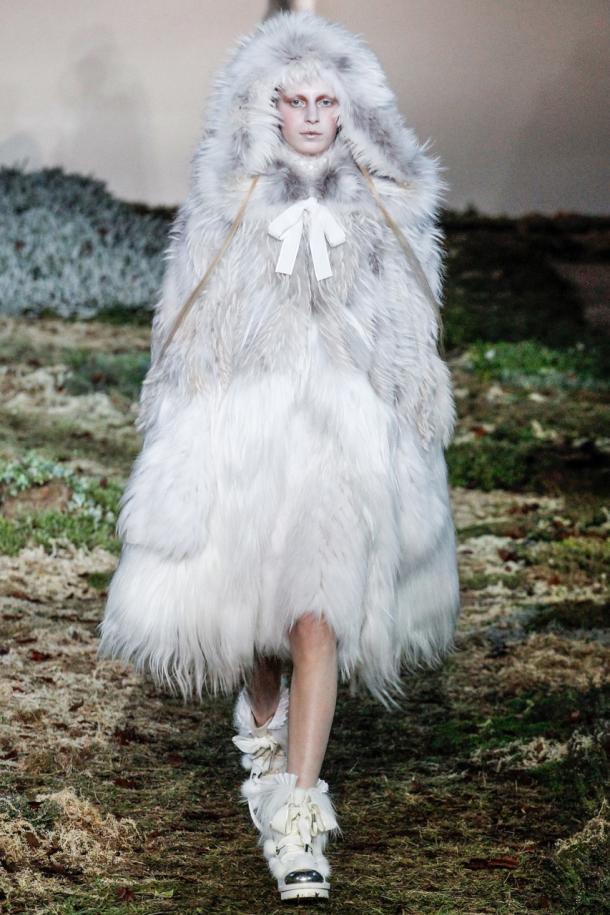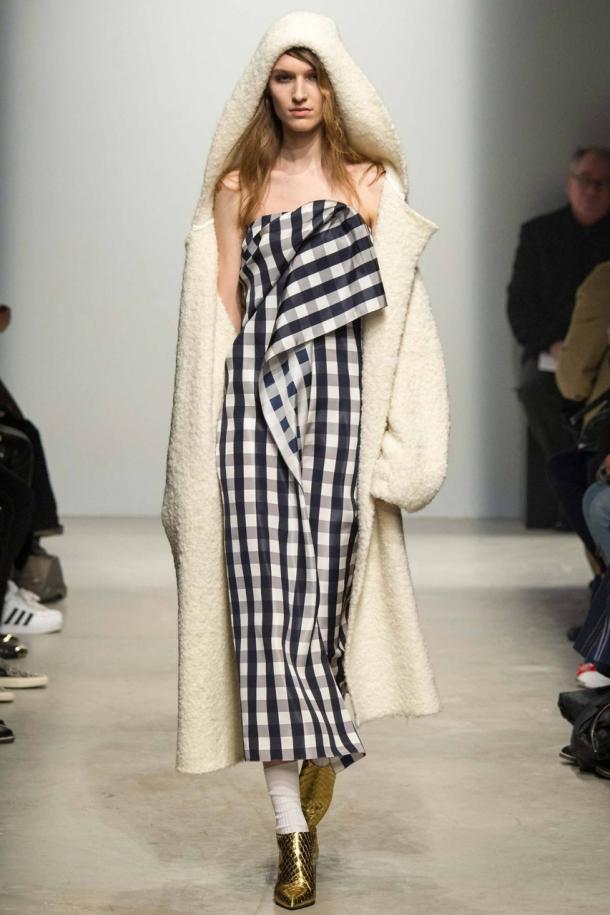 Separately, the hoods are similar to the continuation of the jacket - original and courageous decision for fashionable and confident.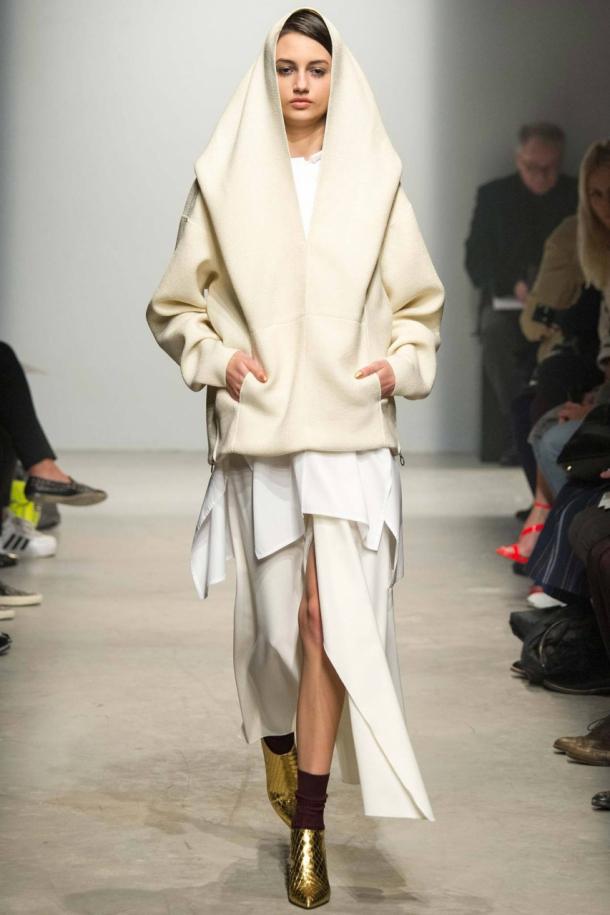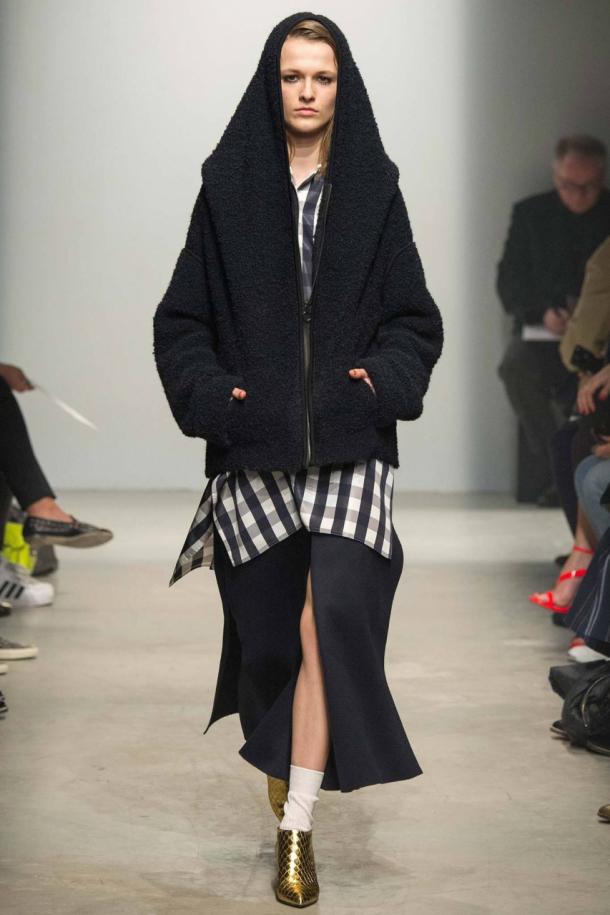 Maison Rabih Kayrouz
6. Fashionable hats 2014-2015: hat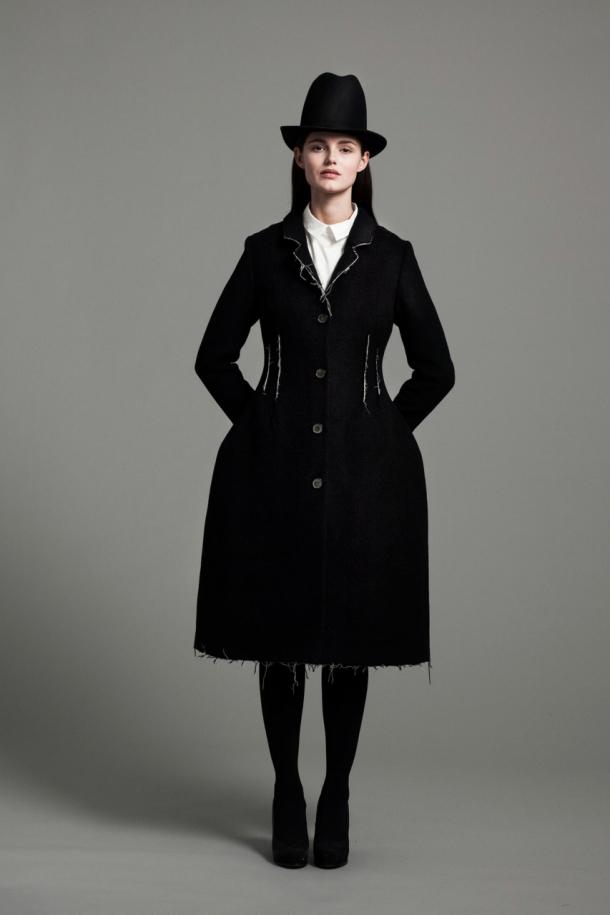 Classic black hat and all its variations - is another great alternative to the usual caps in the 2014-2015 year. Of course, in a similar headdress is not so warm and cozy, but it looks for a solution of warm weather at times stylish and versatile. Black hat generally able to radically alter even the most modest way.
What designers offer hats in 2014-2015?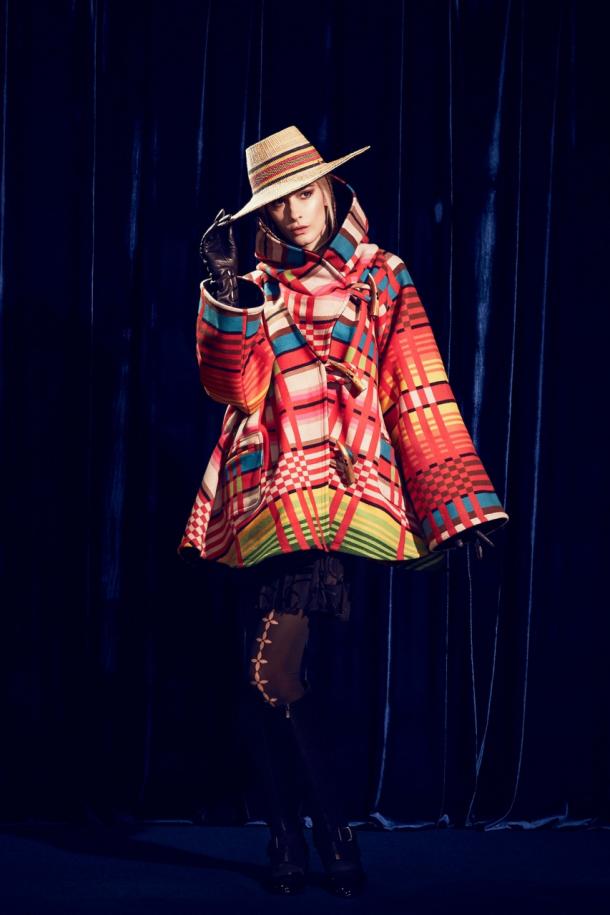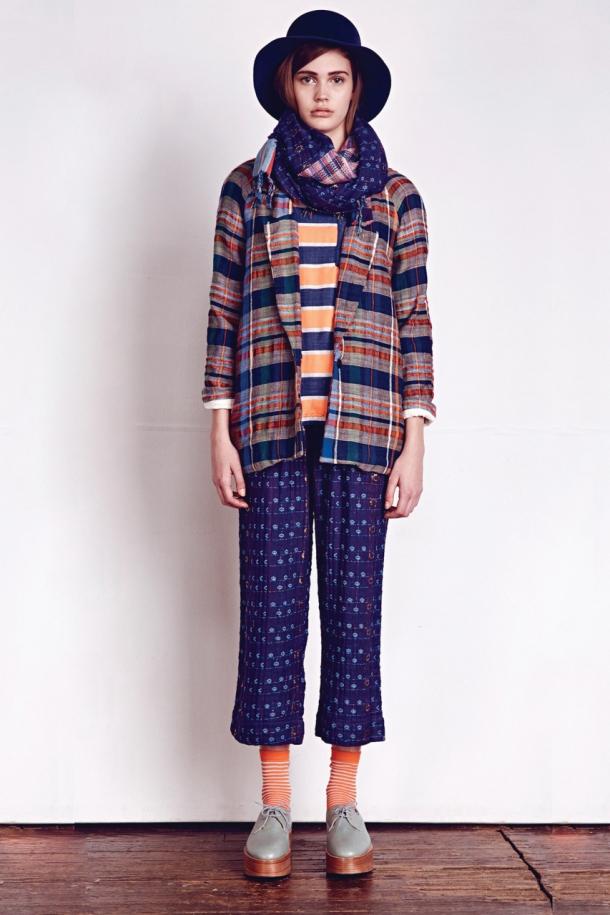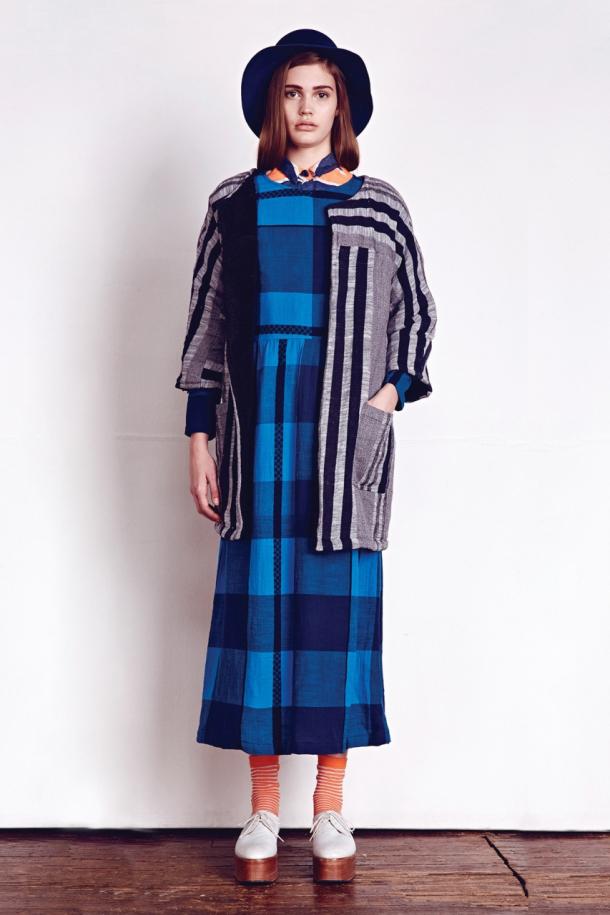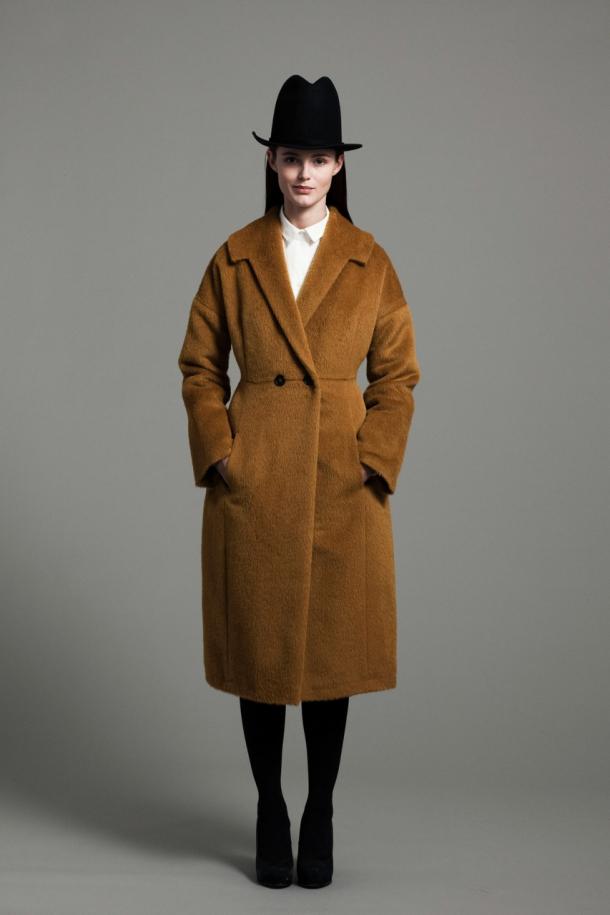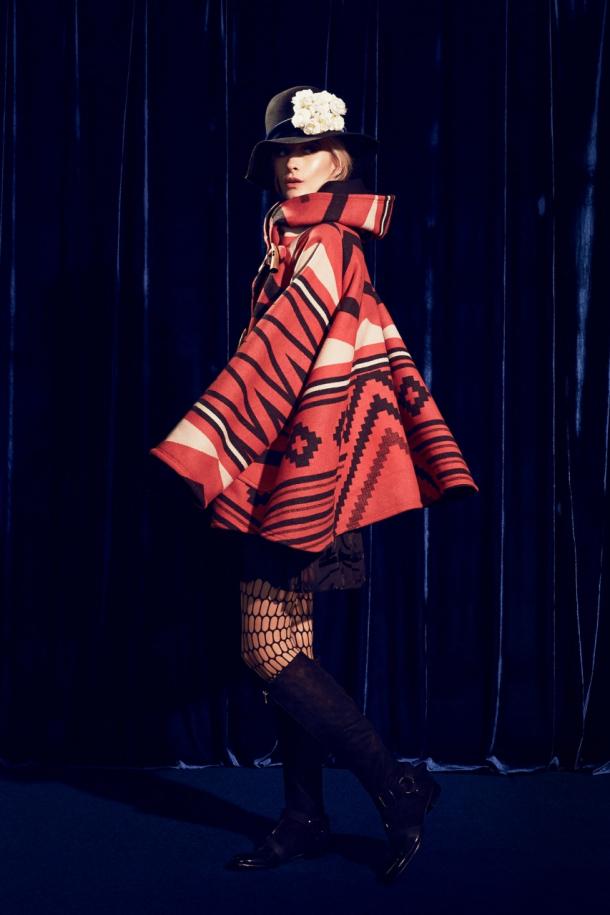 7. Fashionable hats 2014-2015: silk scarves
Silk scarves in a variety of colors can be the perfect hat for any weather. Gentle, flying cloth, intricate patterns and a thousand ways, how to tie a scarf like.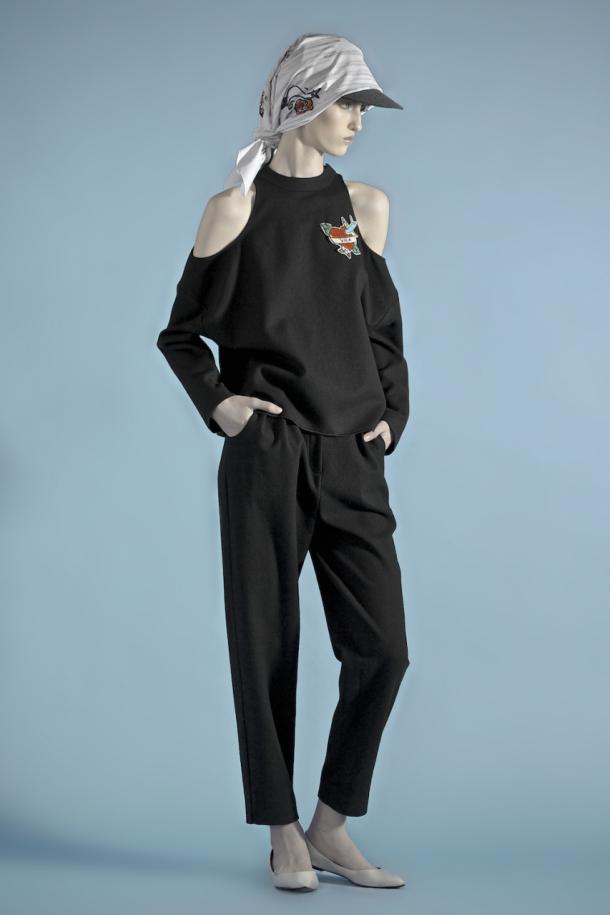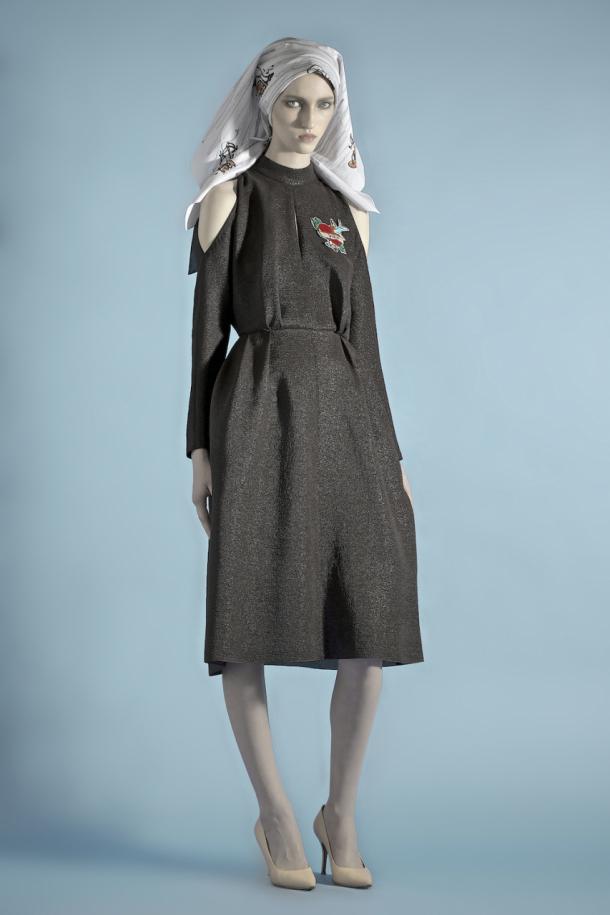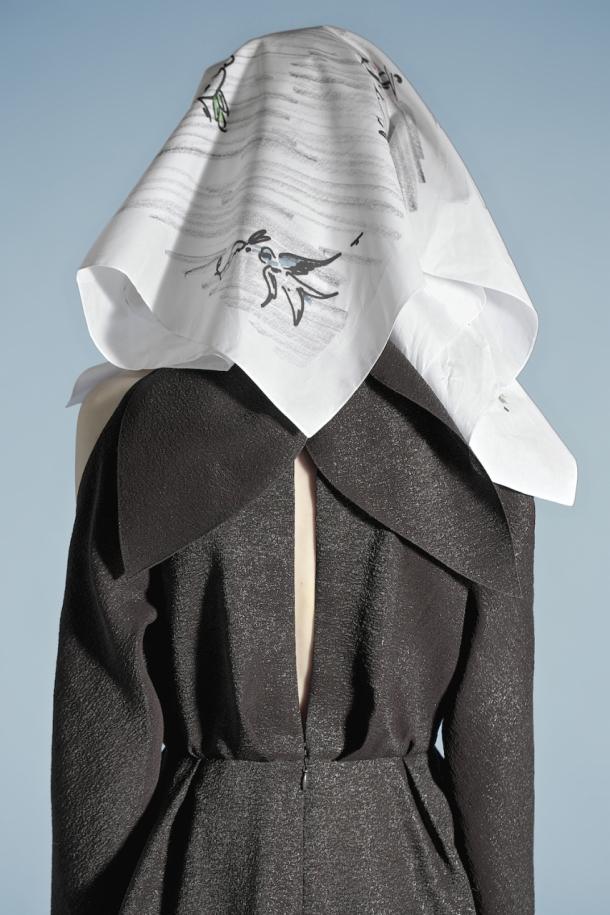 Another current and fashionable solution to next autumn - a handkerchief tightly knotted under the chin and a warm cap. Two trends in one give a very unexpected and very striking result: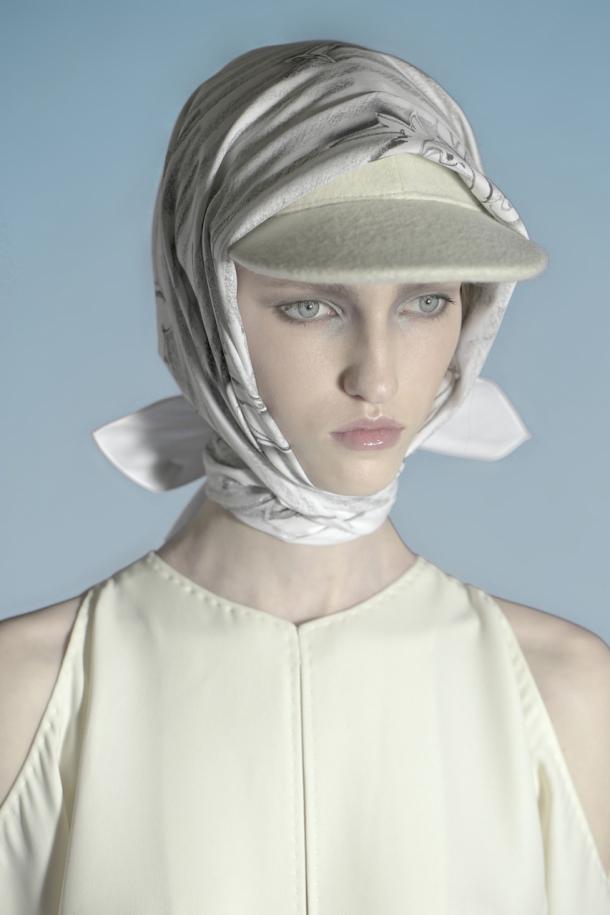 8. Fashionable hats 2014-2015: absolutely original versions
And to finish the review of the 2014-2015 fashion caps would like the original, non-standard and sometimes just funny experiments of our ingenious designers. For example Lindsey Thornburg fascinated moods and motives of the American Indian, and offers the following autumn to wear not only a poncho, skin and clothes with fringe, and feathers and a crown made of natural materials. Well, that's just for the originals, but it looks really chic: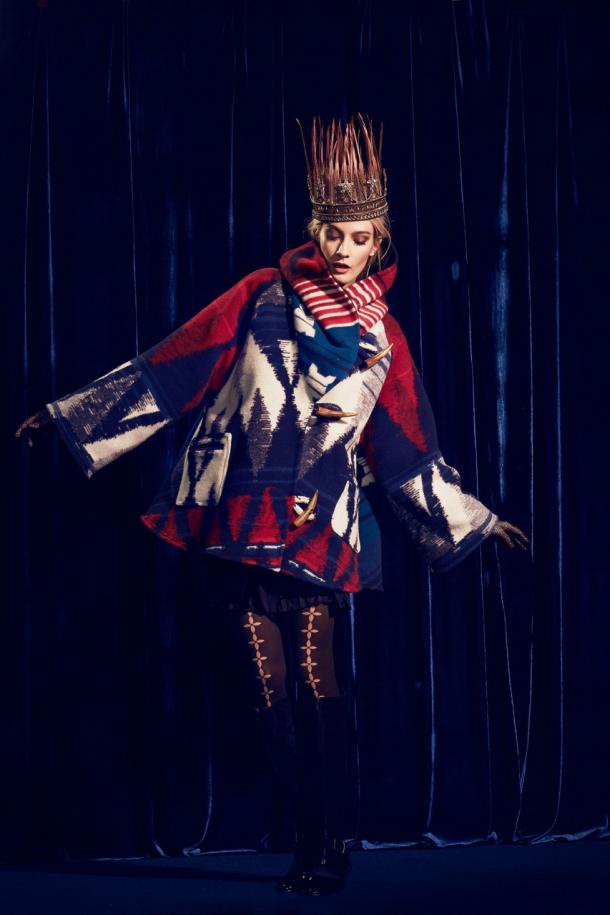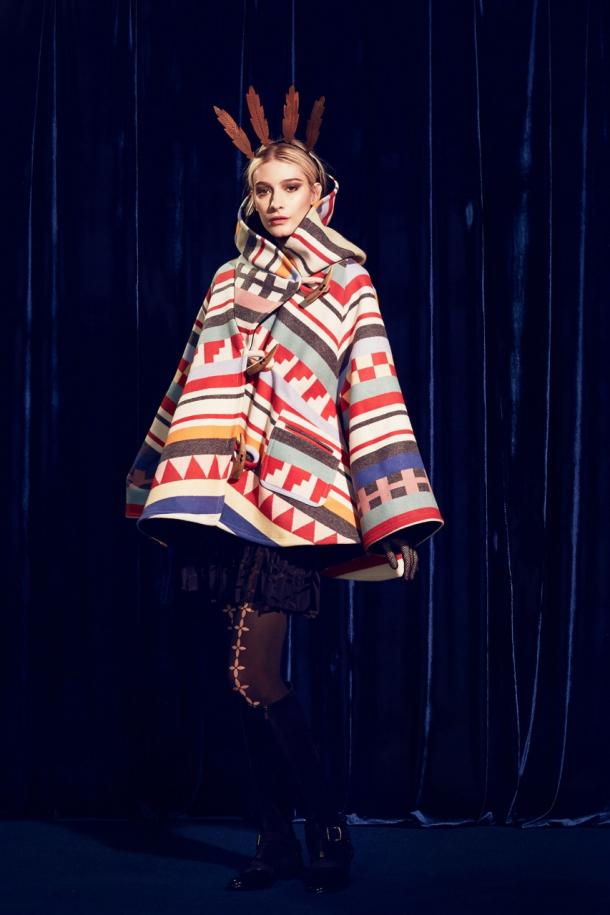 Certainly not in this volume freeze outrage from Comme des Garçons: