This time I'll talk about two haute couture collections - Armani Privé and Atelier Versace. Not for a review, and as examples of reasoning about what is "haute couture».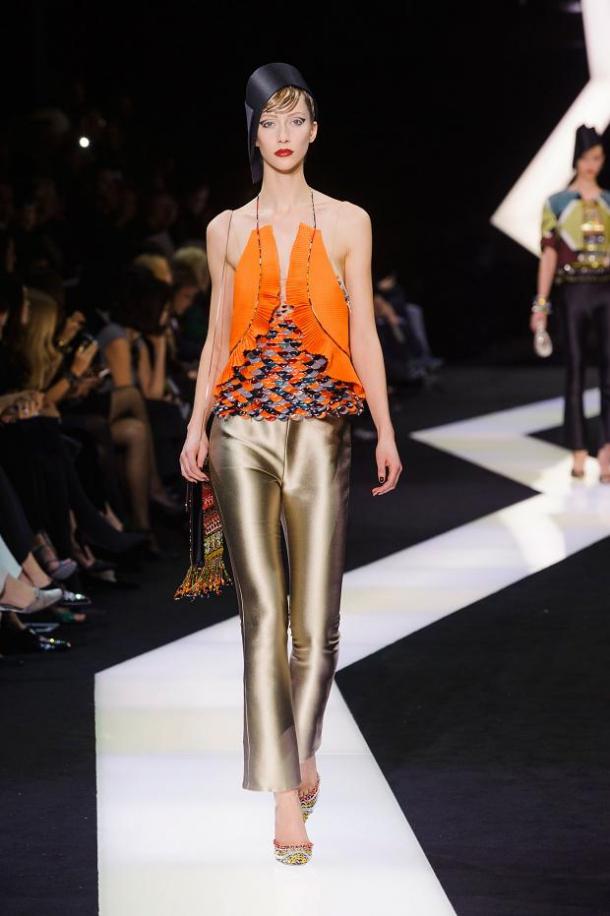 In Russia, called haute couture fashion all - from finished products Ready-to-wear clothes to the self-proclaimed fashion designer. However, between the pret-a-porter, even if class "luxury" and haute couture is a huge gap.
Prêt-à-porter (fr. Literally "tailor-made") - a model of readymade garments, which are produced in large quantities and standard sizes. Clothing is sold in small shops - boutiques and department stores in the major. These models can be created out of fashion salons, for mass production, but also in a more exclusive way leading fashion design.
Haute couture (ital. Alta moda, haute couture, eng. High fashion) - sewing art of high quality. This includes the work of leading salons modes that set the tone for the international fashion; unique models that are produced in the famous salons of fashion to customer.
Haute couture - is not easy. Firstly, to be numbered among the houses of haute couture, you must meet a number of stringent requirements put forward by the Syndicate of haute couture in Paris - Chambre Syndicate des cou-turies (by the way, Dolce & Gabbana, though show haute couture collection, according to the rules are not real home haute couture). Secondly, the product by more than half performed manually and the average of the dress to create spends from 100 to 400 hours. Naturally every outfit created a single copy. Third, the profit of haute couture is missing. Haute couture - business status, rather than profit. Yes, every outfit worth fabulous money, but the money was not even cover the costs of creating a collection. Designers often give their outfits stars or allow them to roam from one journal to another for filming. It also happens that they appear for sale to a narrow circle of people.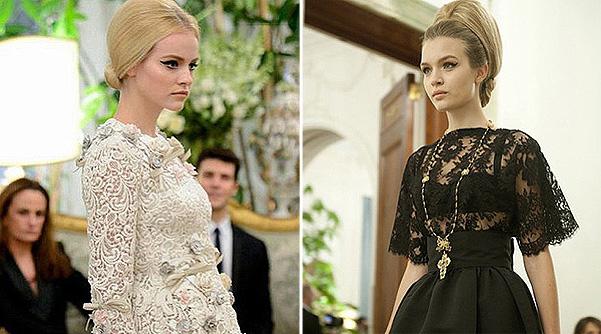 Footage from the show the second collection Dolce & Gabbana Haute Couture
The very concept of Haute Couture tells us that the clothes should look like this, if it is designed for high society. Haute couture - is an art, and art is never simple. It is really difficult to understand, and this can be attributed to the rejection of my collections of Armani Privé and Atelier Versace, but their outfits matter is not outrageous and unusual. Nenosibelnymi in haute couture are a lot of things, not only in haute couture. Some brands incorporated into the DNA of extraordinary and focus on the theater, for example, Comme des Garcons or Alexander McQueen constantly amaze.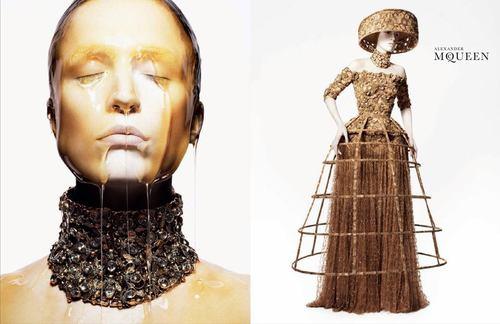 Alexander McQueen SS 2013 Campaign Visuals
Alexander McQueen. Richard Burbridge for magazine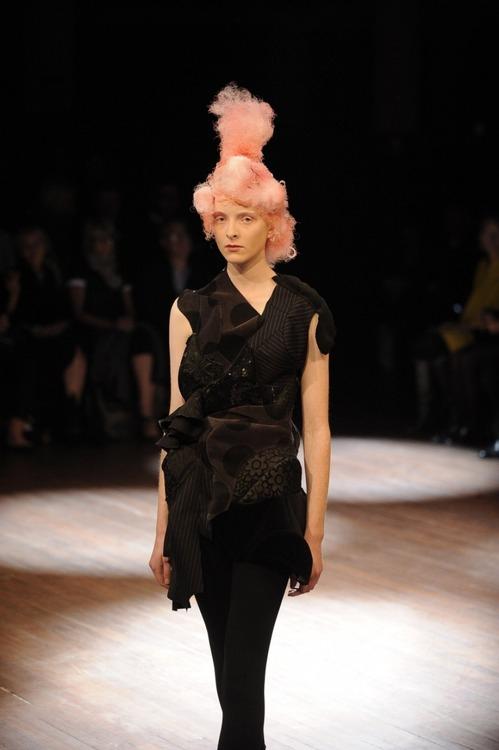 Comme Des Garcons SS 2010
But Atelier Versace looks not just shocking. More precisely shocking is not there at all, it's just cheap. In deystvitelnocti abundance of gold that shimmers under the spotlight, fur (mink coat on took 500 hours) of various fusion of colors, glossy materials and crystals gives the impression that all is created for the rural hinterland or the Moscow suburbs. Moreover, I do not recall whether you image "Snezana", so beloved and highly exploited Russian series? But "Snezhanna" walks in similar attire.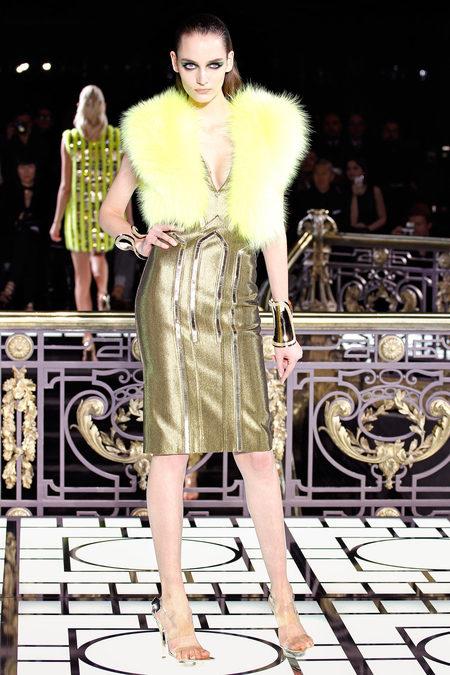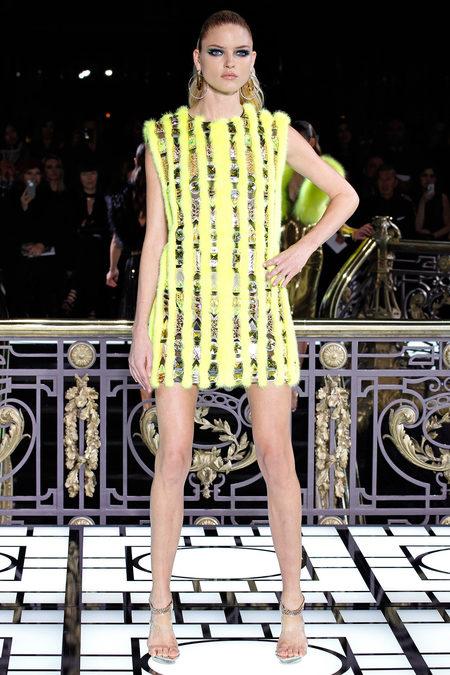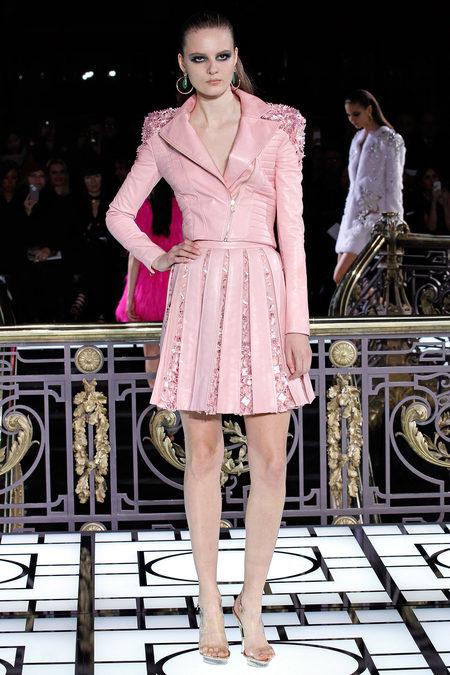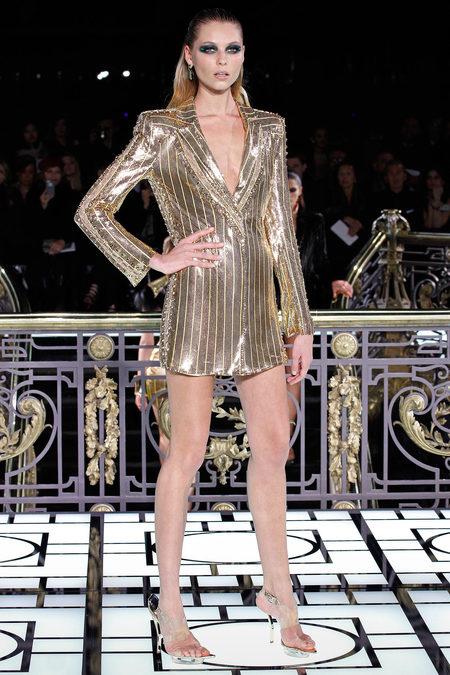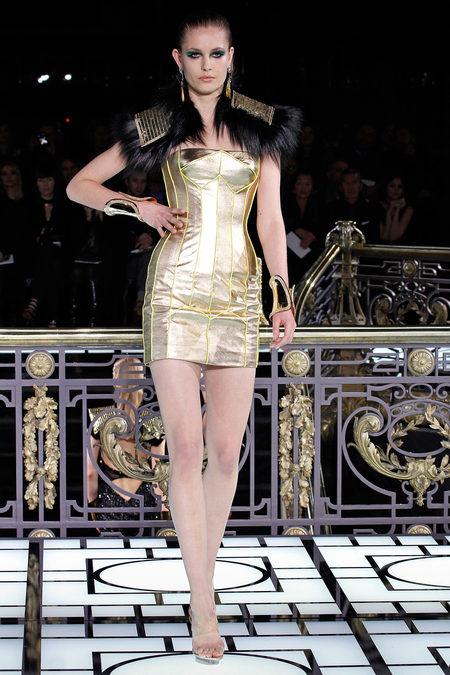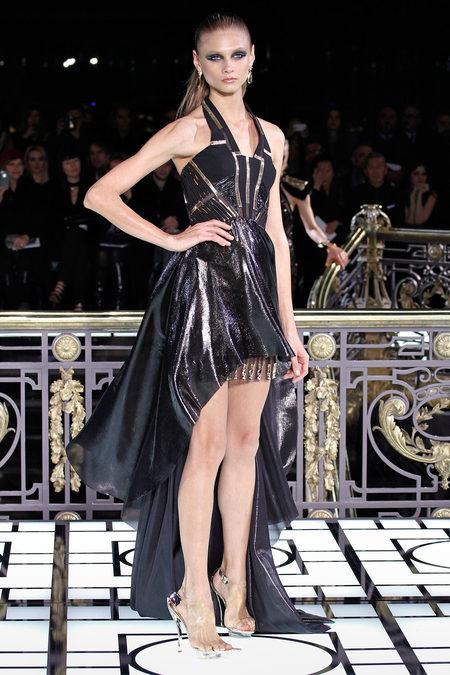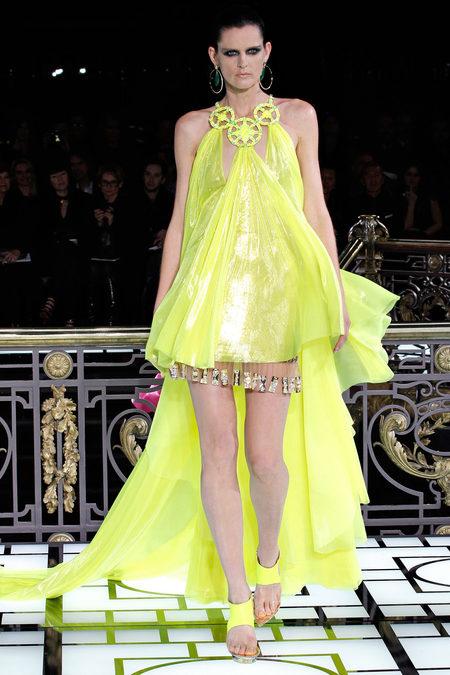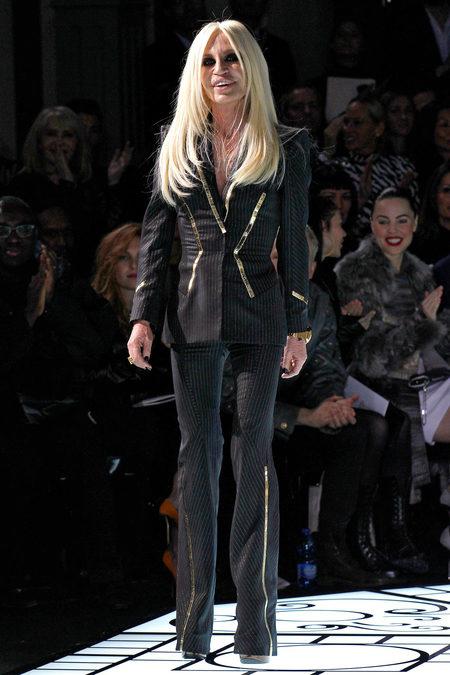 Donatella Versace
Armani Privé also makes me literally cry. From a misunderstanding. Why? And how? Fashion often surprised, but should surprise fashion, creating a sense of reverential awe inside. Sometimes all of the collections within the flips and want to either go to a museum or to see their most beloved celebrities to two ideals reunited. Armani, who made his industry on simple trouser suits, it would be better and stayed there, haute couture - is not easy.