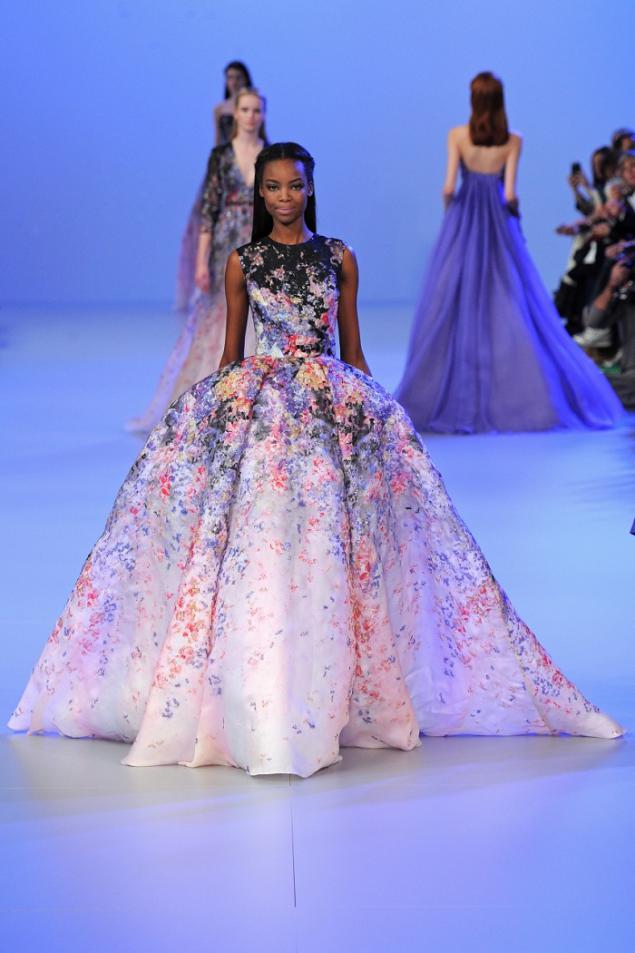 Viewing The photo shows a Haute Couture collection in 2014, we have identified the main trends in dresses and evening dresses.
Haute Couture collection in 2014 is traditionally abounded lace and floral print, but evening wear clearly become more vivid. In one set was used oblshe colors and depart from monochrome.
At Armani Privé evening fashion is always low-key, slightly muted, it is not just the absence of flashy colors, but also the ability of the Italian designer to leave even the most candid toilets closed.
Alexis Mabille showed snow-white couture line, Alexis Mabille show became one of the most delicate in the week.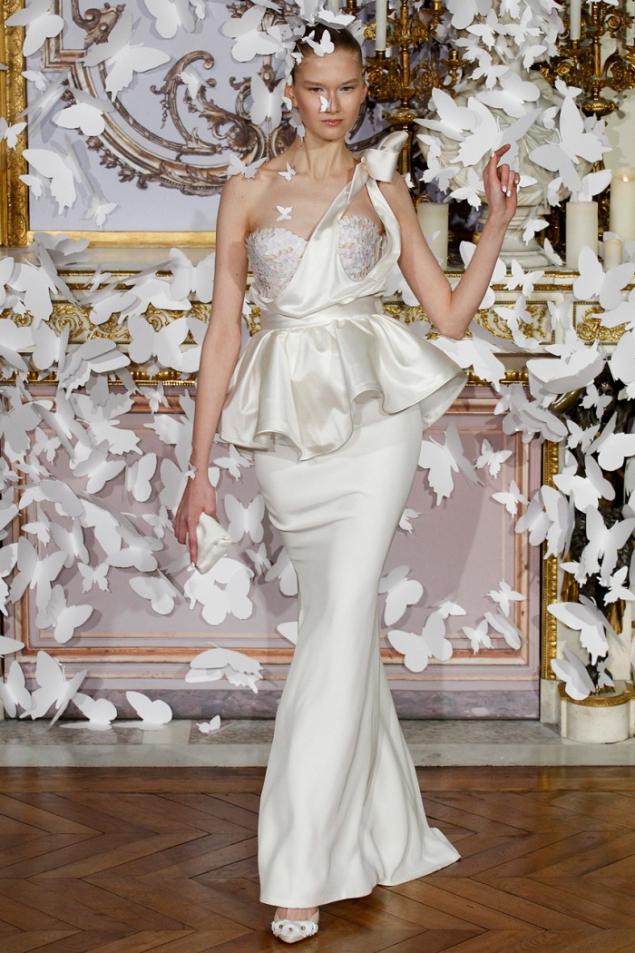 If Mabille served butterfly decoration element of the hall where the show took place, the brand Jean Paul Gaultier made a symbol of the insect collection. Butterfly adorned dresses, tops, dresses for circuits served.
Giambattista Valli inspired by sunlight, so the warm yellow hues dominated the catwalk.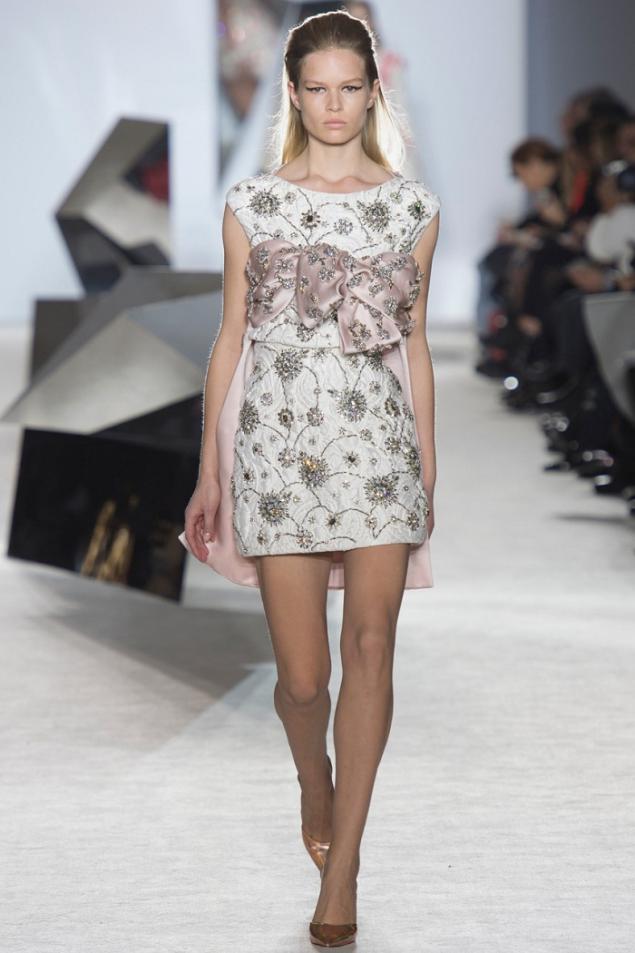 On the show Elie Saab dress once again struck floral placers deposited on the fabric.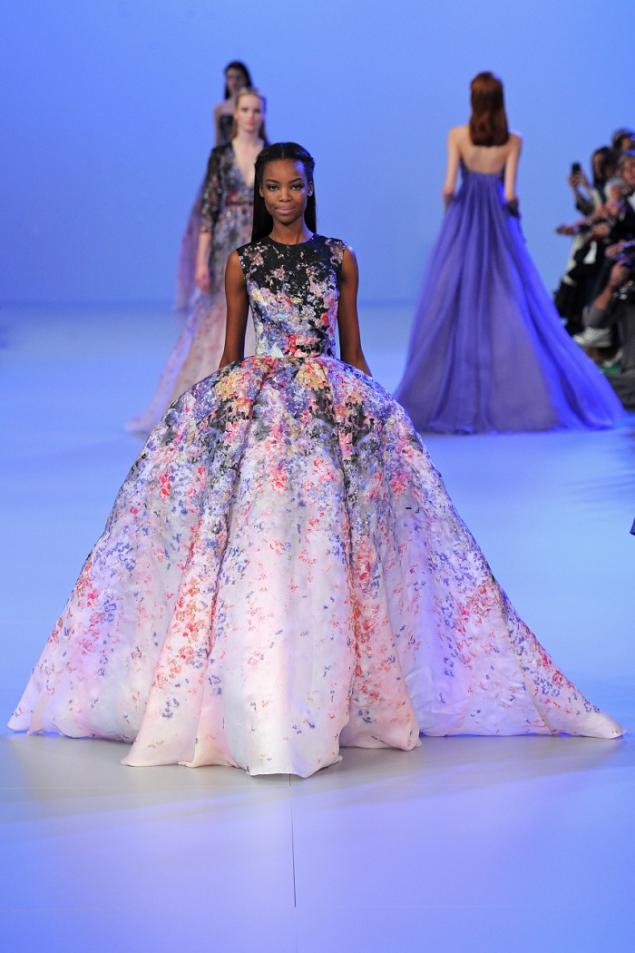 We have shown a collection Valentino, where a central place occupied the biblical story of the tree of knowledge of good and evil.
Hooded dresses, silk and metallic luster, Donatella Versace reminds us of the DNA of the brand Versace.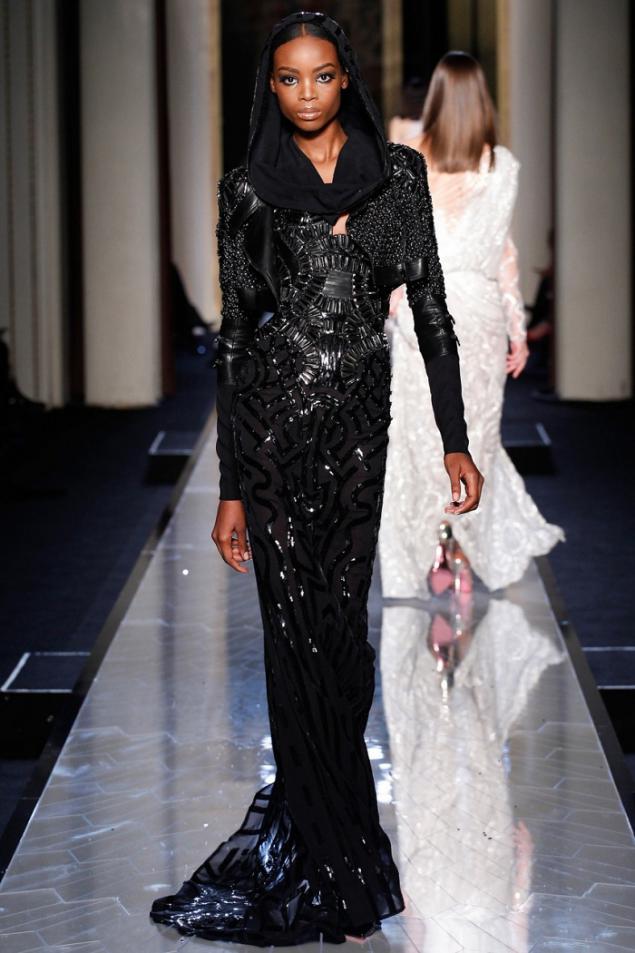 Couture collection of Maison Martin Margiela has once again forced to reflect on contemporary fashion and costume history. Shaw went crazy mix of eras, styles and ages. Designers have proposed shirts decorated print designed designer Mariano Fortuny nineteenth century, used for dresses translated into fabric cloth Gauguin. Showing French label can be called alchemy, because in the modern fashion industry only a few are able to put together a mosaic of such raznosherstyh details.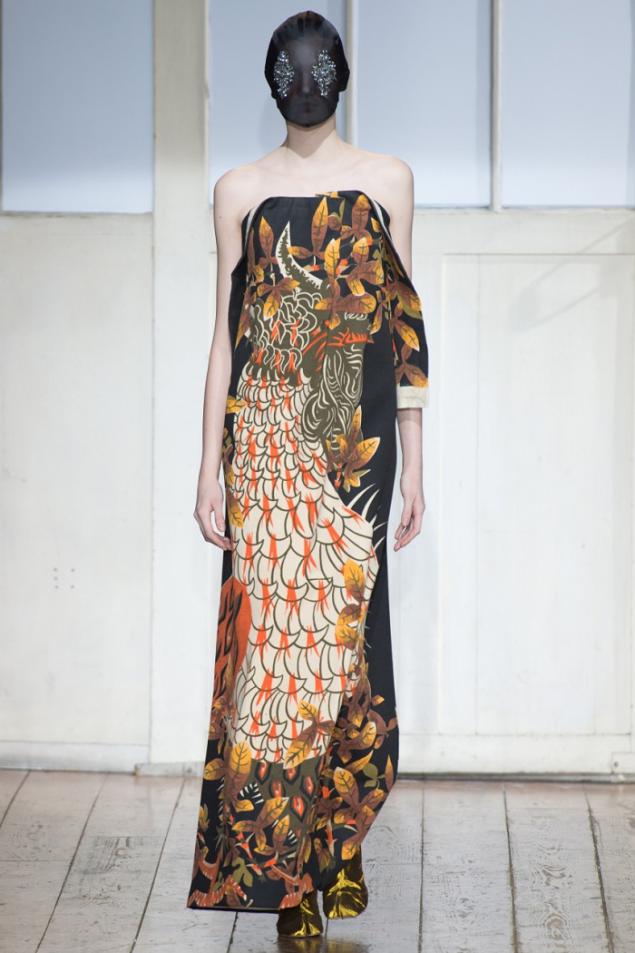 Show Zuhair Murad proved once again that if you lay down a hundred or two hundred thousand dollars on a wedding dress, you can safely go in the studio designer.