Tonight in Los Angeles, took a large distribution of prizes in the field of cinema. We suggest you get acquainted with a red carpet event. Who guessed to dress and who was a fiasco? See our review.
Traditionally, we collect a single material in which the figure and celebrities on the red carpet, and all of the winners and the actual show itself. 85th in a row "Oscar", we decided to split into several parts. Let's start with orders.
Jennifer Lawrence (Jennifer Lawrence) appeared on the track in a white strapless gown by «Christian Dior Haute Couture».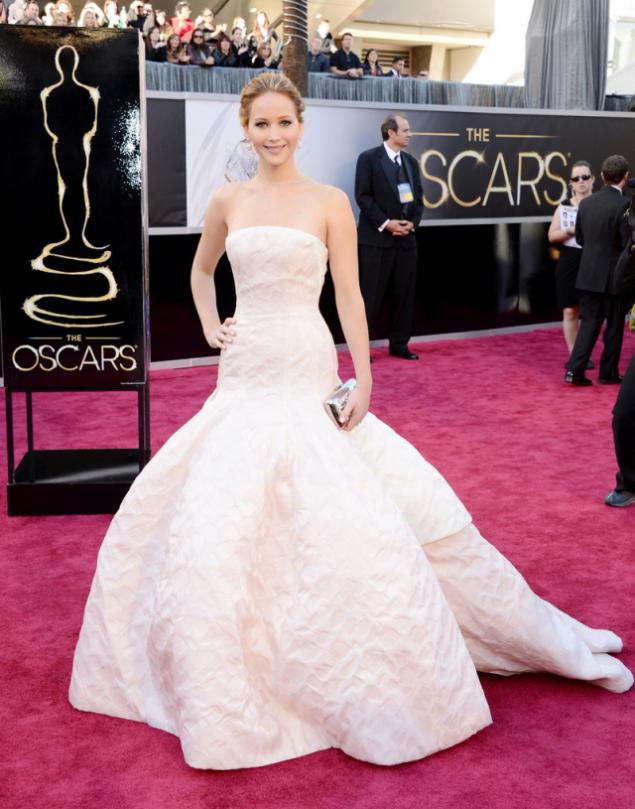 Kristen Stewart (Kristen Stewart) came to the ceremony with the help of crutches, but the track has already been without them and only dress «Reem Acra».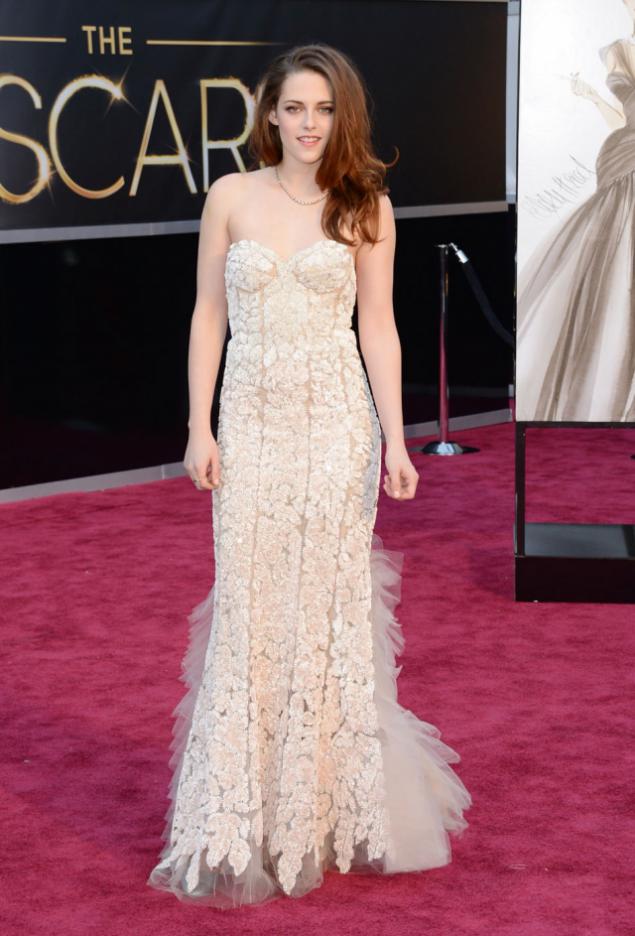 The youngest candidate for the award for "Best Actress" Kvinzan Wallis (Quvenzhane Wallis) said she chose this dress because it is magnificent and brilliant. Definitely the nicest outfit Event.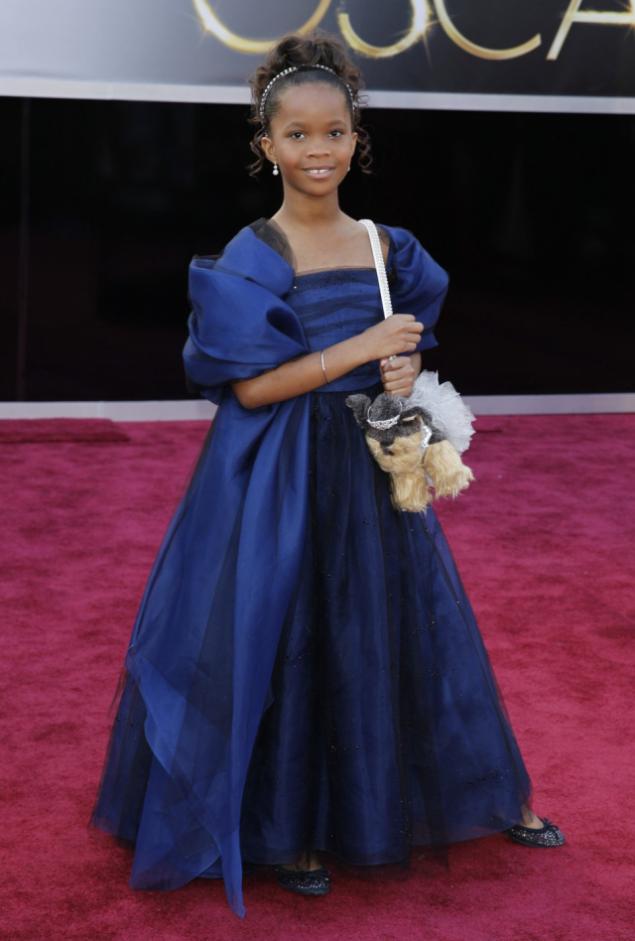 Anne Hathaway (Anne Hathaway), with already regrown hair, prefer Pradai, sure I was not mistaken with a choice.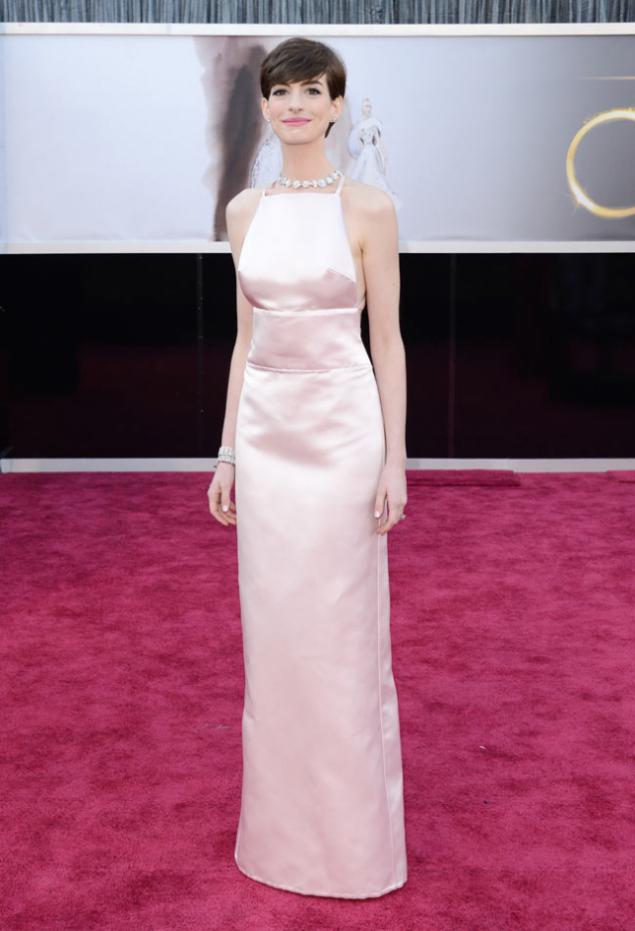 Ambiguous choice of Nicole Kidman (Nicole Kidman) - a dress by L'Wren Scott.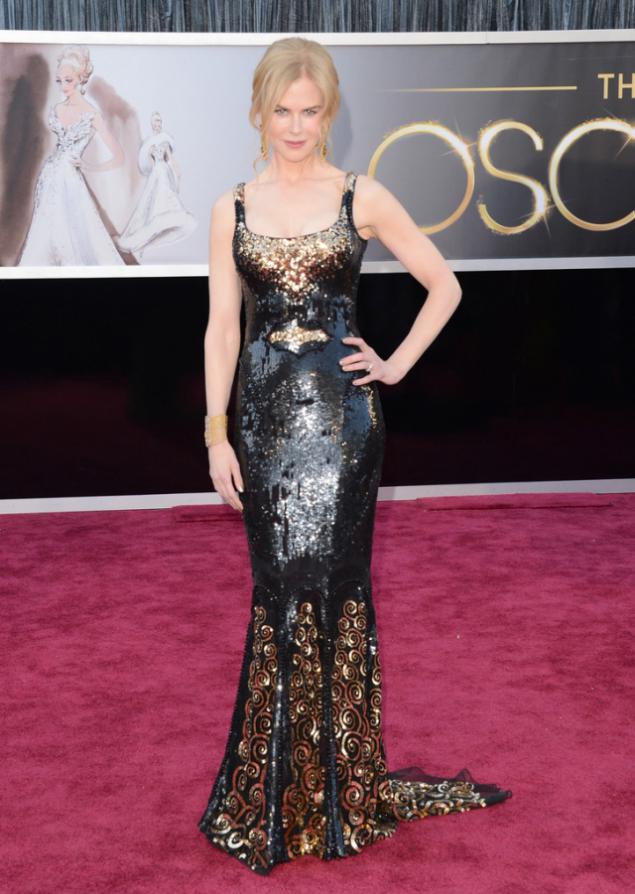 Jennifer Garner (Jennifer Garner) appeared in a very nice dress from Gucci. And was pleasantly style and color.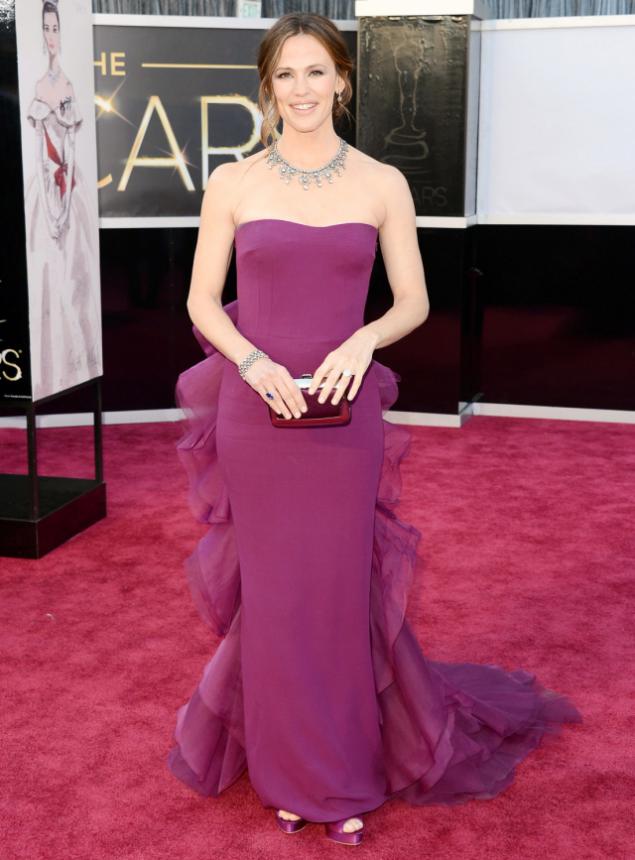 According to rumors, Naomi Watts (Naomi Watts) about two months spent on the creation of this dress by Armani Prive, along with Giorgio Armani.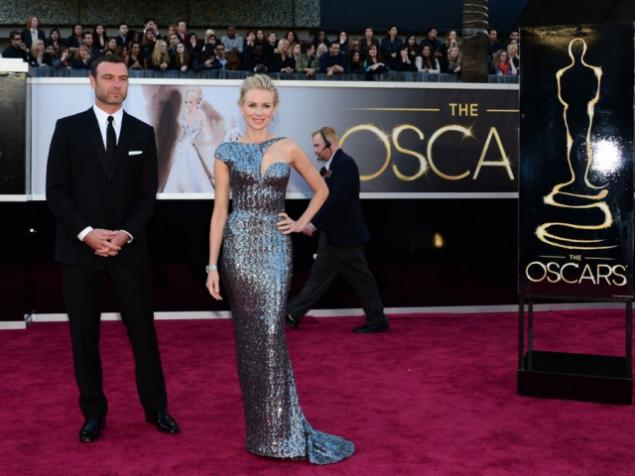 If red carpet was red, then Jessica Chastain (Jessica Chastain) in a dress Armani Prive we could and did not notice :)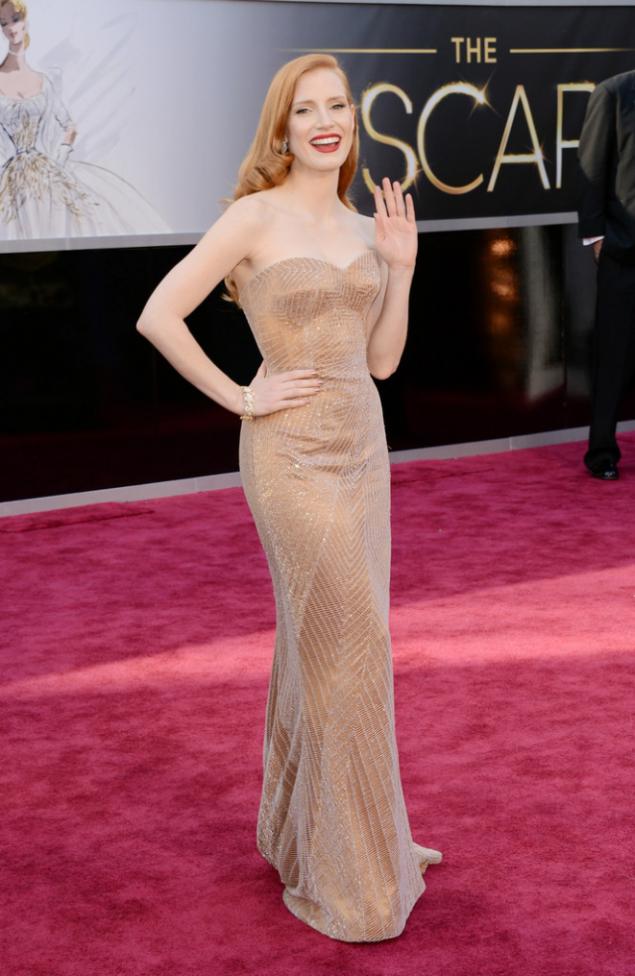 Salma Hayek (Salma Hayek) really looked regal in a dress by Alexander McQueen.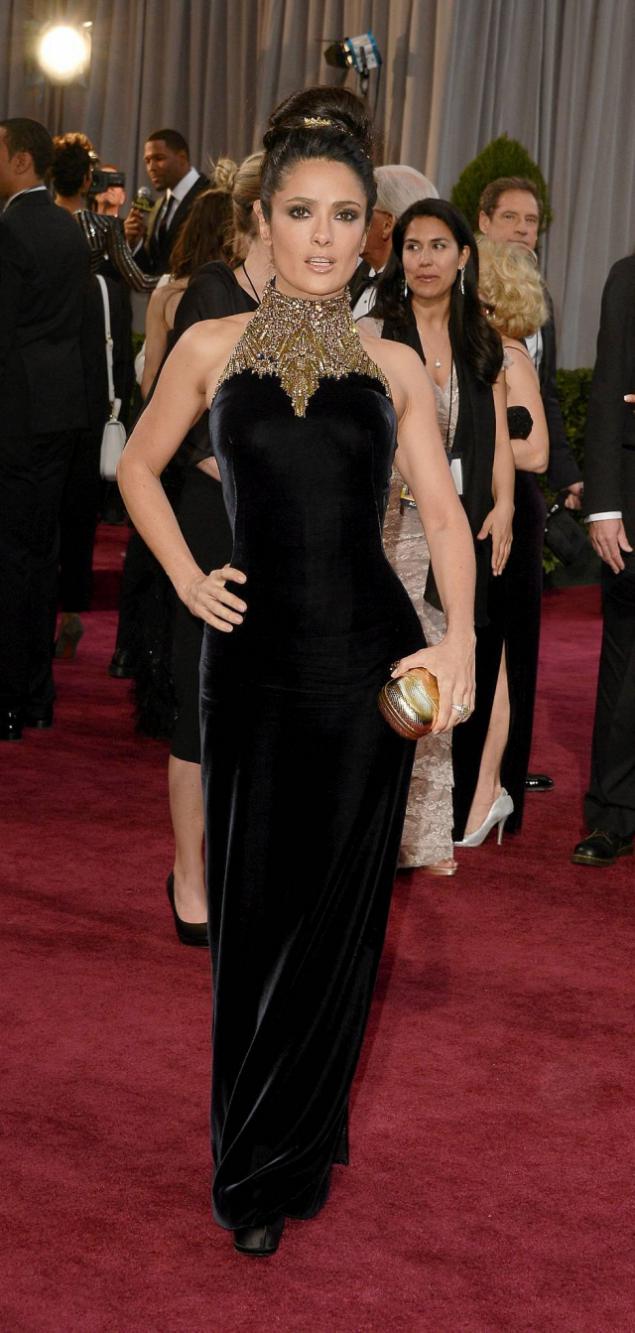 This dress from «Elie Saab Haute Couture» recently traveled on the catwalk in Paris, and, behold, it is already on Sandra Bullock (Sandra Bullock).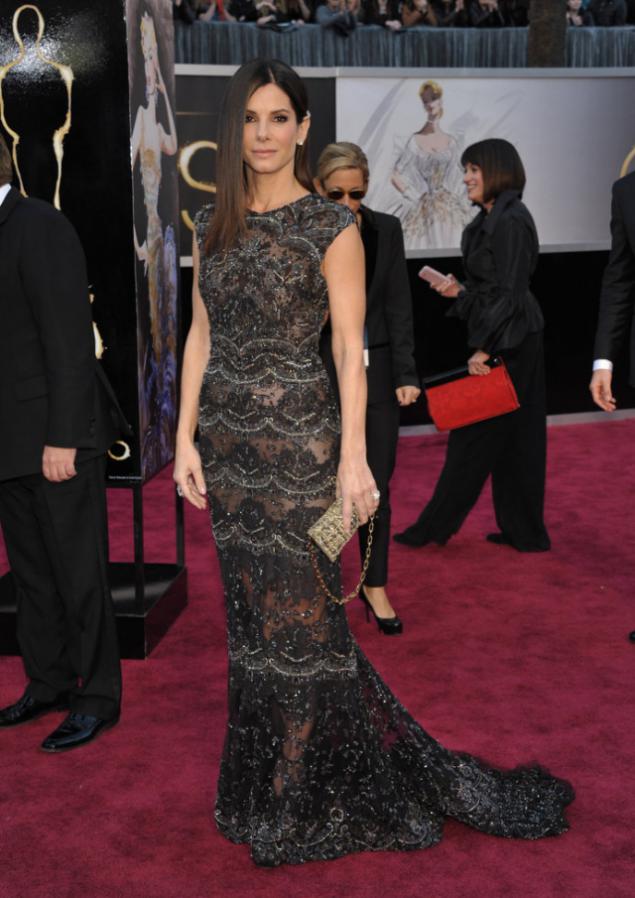 Mysterious dress «Christian Dior Haute Couture», blonde short hair - Charlize Theron (Charlize Theron) can not be wrong.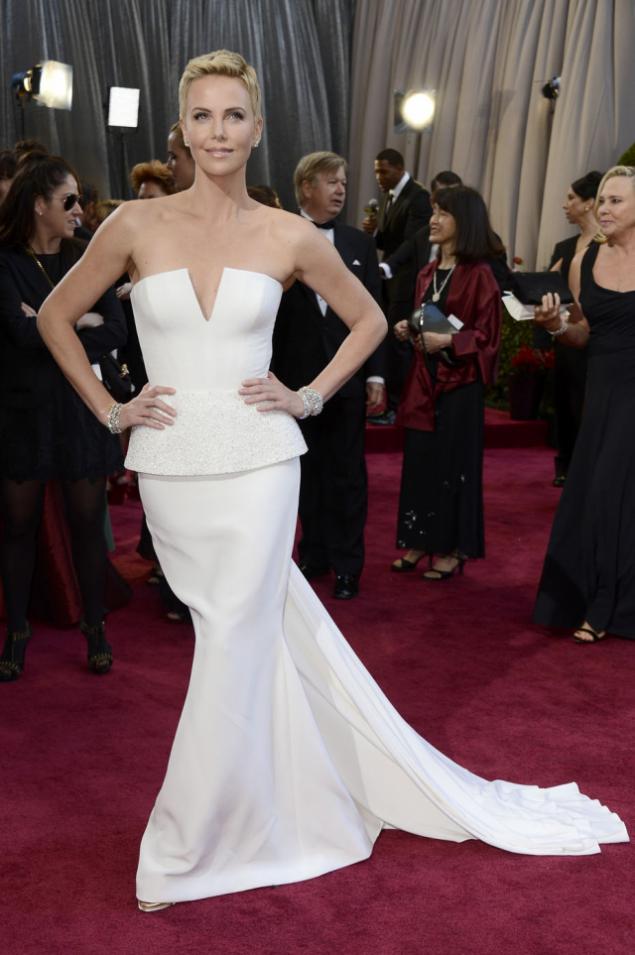 Adele (Adele) was in the limelight and did not disappoint with a choice - a black dress with beads «Jenny Packham».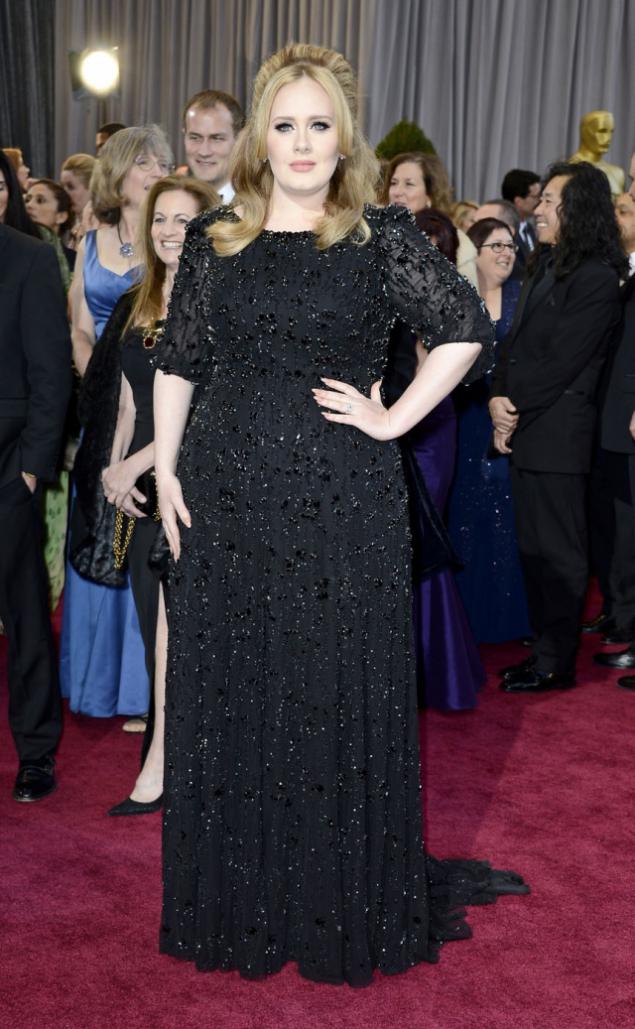 This metal is very low tide to face Jennifer Hudson (Jennifer Hudson), especially when it is Roberto Cavalli.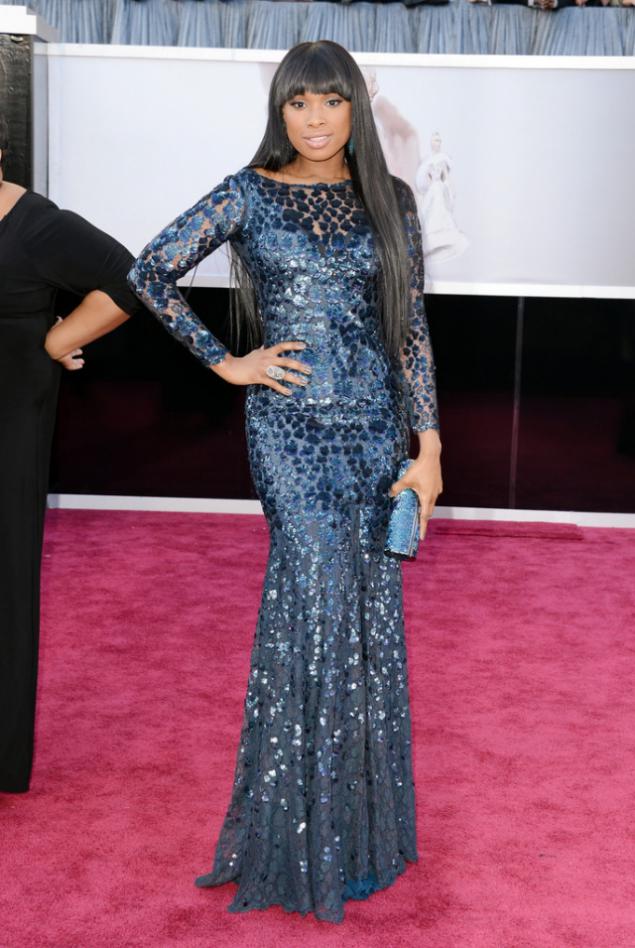 Ball Gown Amy Adams (Amy Adams) for the "Oscar" of the Oscars. I mean, Oscar de la Renta.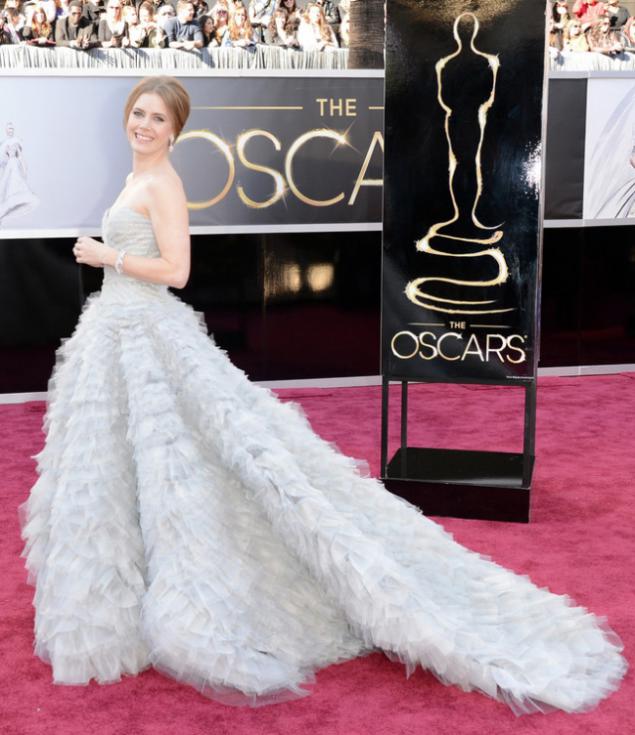 Halle Berry (Halle Berry) was strictly a strip of Versace. Dress nice, but there is suitable for such an event?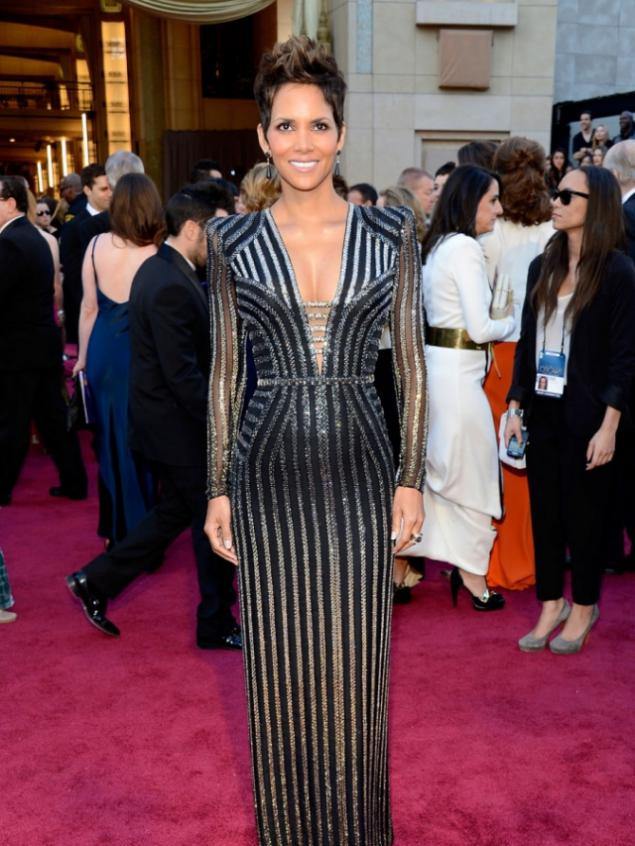 The long-awaited appearance of Jennifer Aniston (Jennifer Aniston) in a bright dress from Valentino.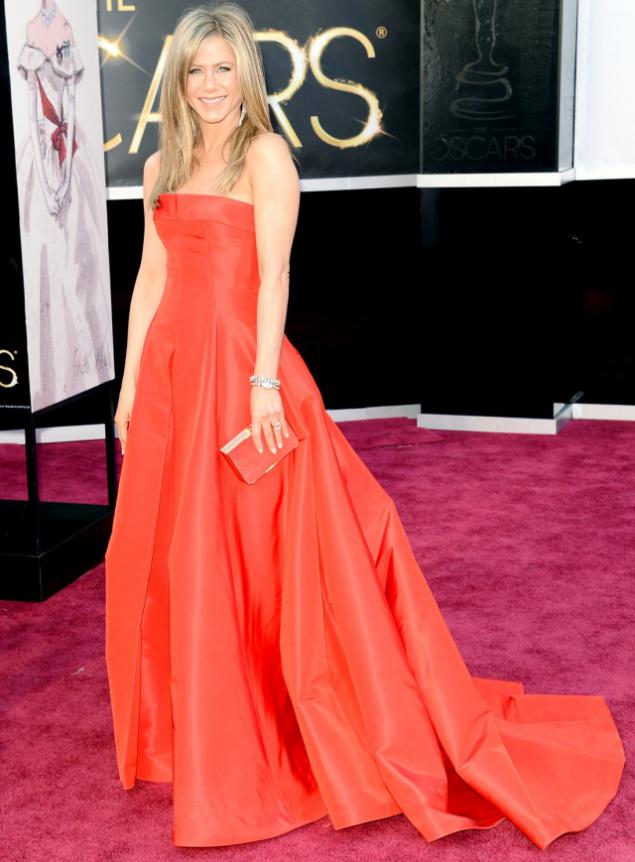 Amanda Seyfried (Amanda Seyfried) is famous for his wardrobe. Her choice in favor of the dress with a neckline in the form of a keyhole by Alexander McQueen, we endorse. Anyway, is there a wardrobe Amanda evening dress in which the actress will not look awesome?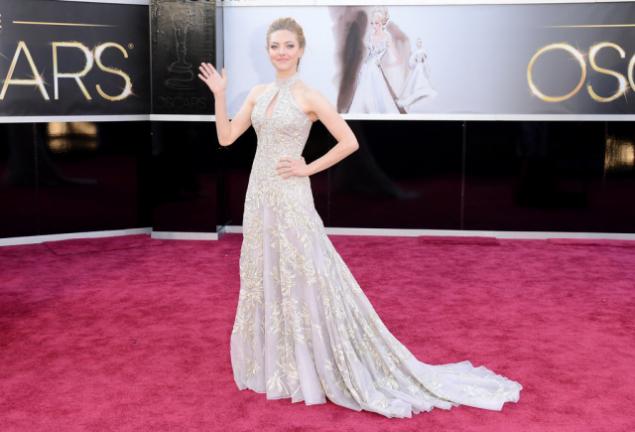 One of the actresses were pleased with one of the most beautiful costumes: Catherine Zeta Jones (Catherine Zeta-Jones) in a dress «Zuhair Murad».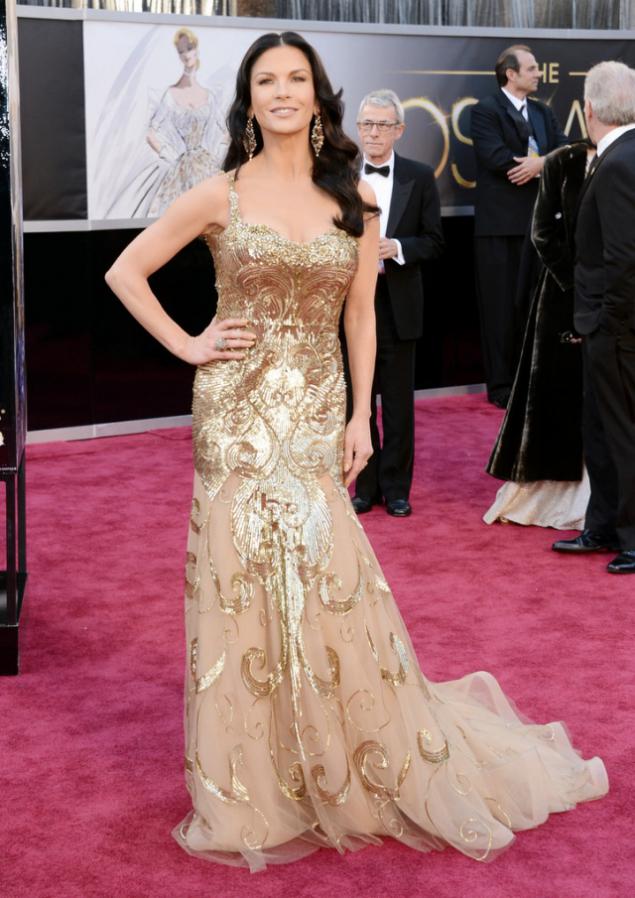 Olivia Munn (Olivia Munn) appeared in gold brocade and red dress unknown brand.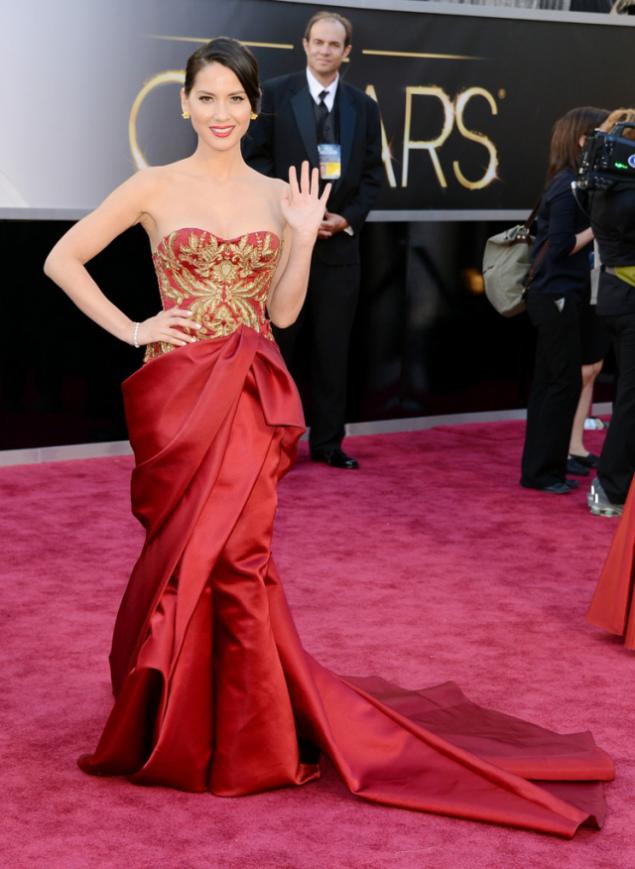 Constant selection of Helena Bonham Carter (Helena Bonham Carter) - dresses from Vivienne Westwood.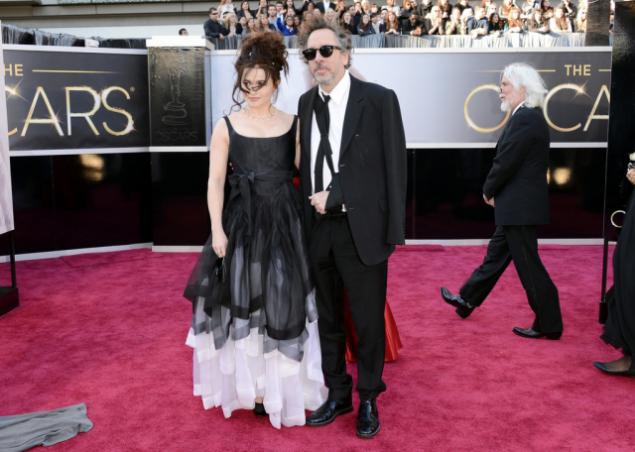 Very successful was the selection of Kelly Osbourne (Kelly Osbourne). Dress with the asymmetry of the «Tony Ward Couture» very nice contrast to the color of hair celebrity.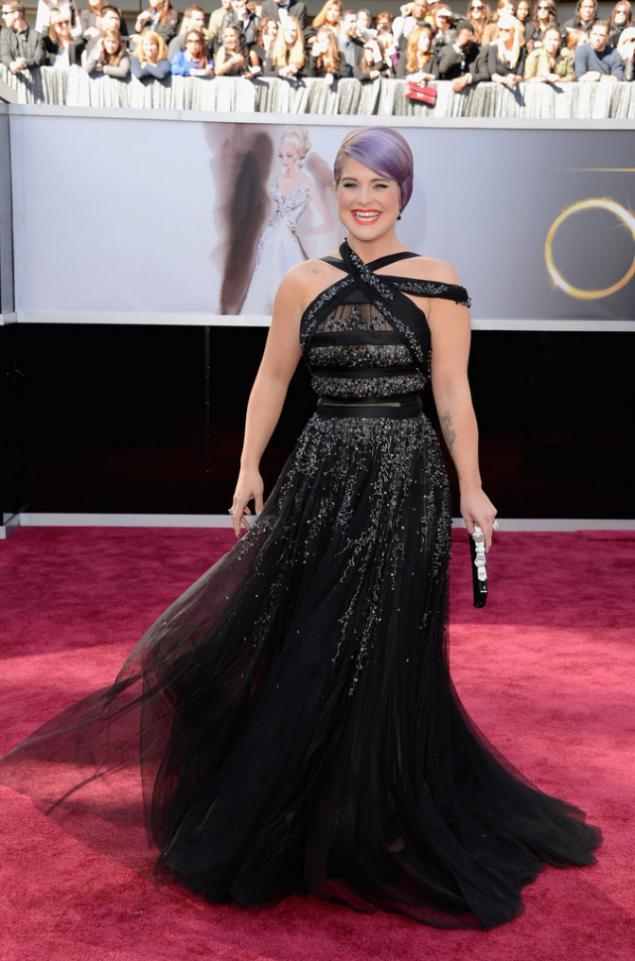 The sculptural black-and-white dress by «Donna Karan Atelier» presented Kelly Rowland (Kelly Rowland).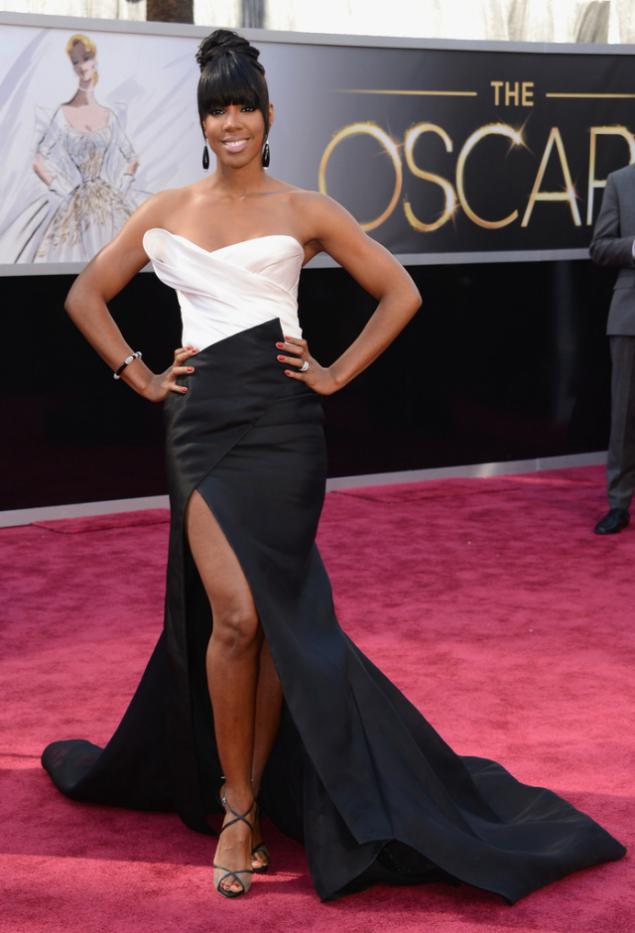 This bright pink celebration of Maria Menounos (Maria Menounos) and dresses «Romona Keveza».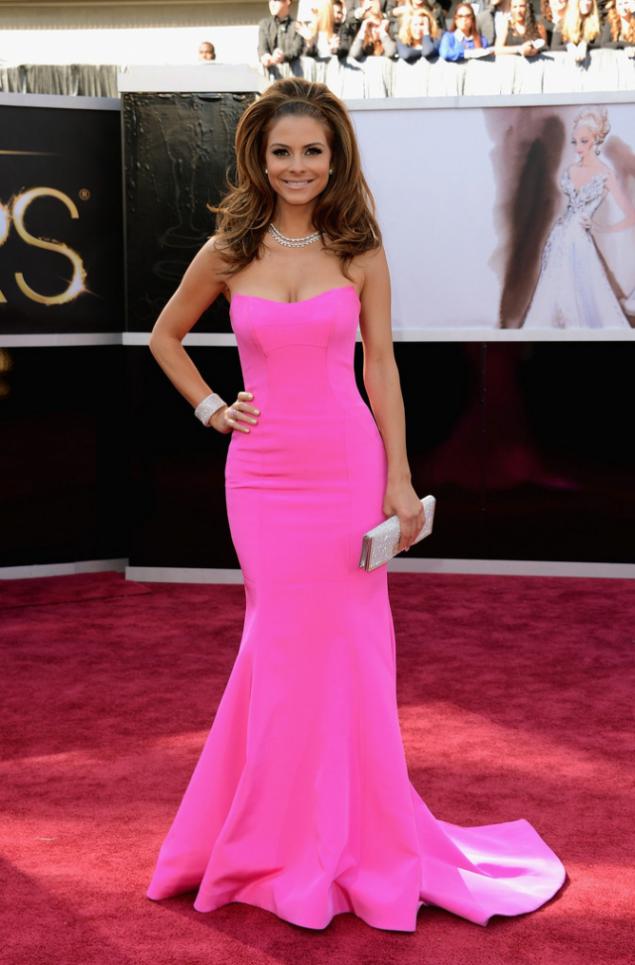 Giuliana Rancic (Giuliana Rancic) appeared in a completely new way, using and dress «Rafael Cennamo». We like.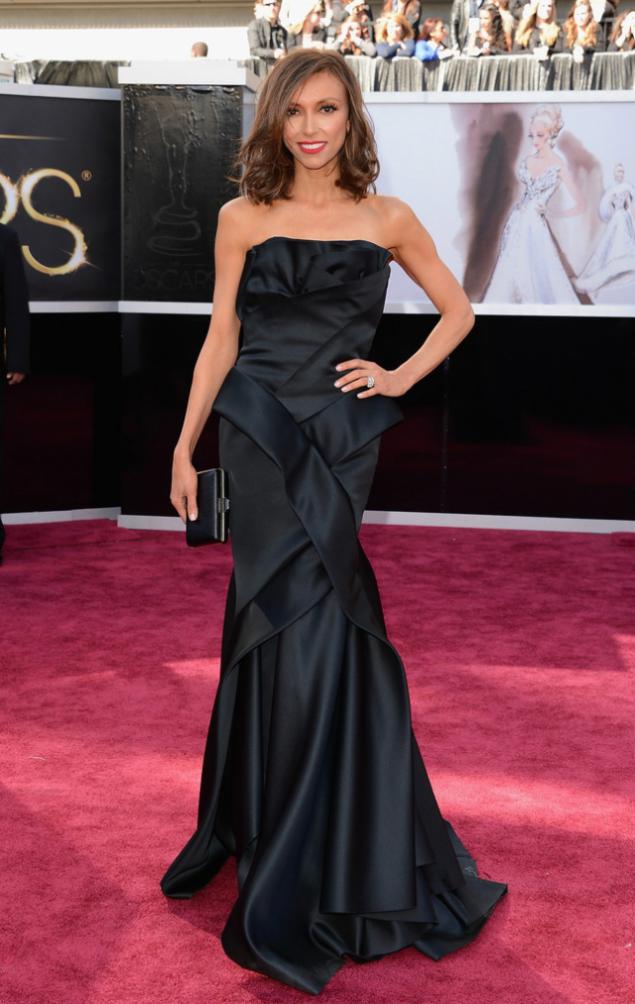 Classic beauty Reese Witherspoon (Reese Witherspoon) in a dress by «Louis Vuitton».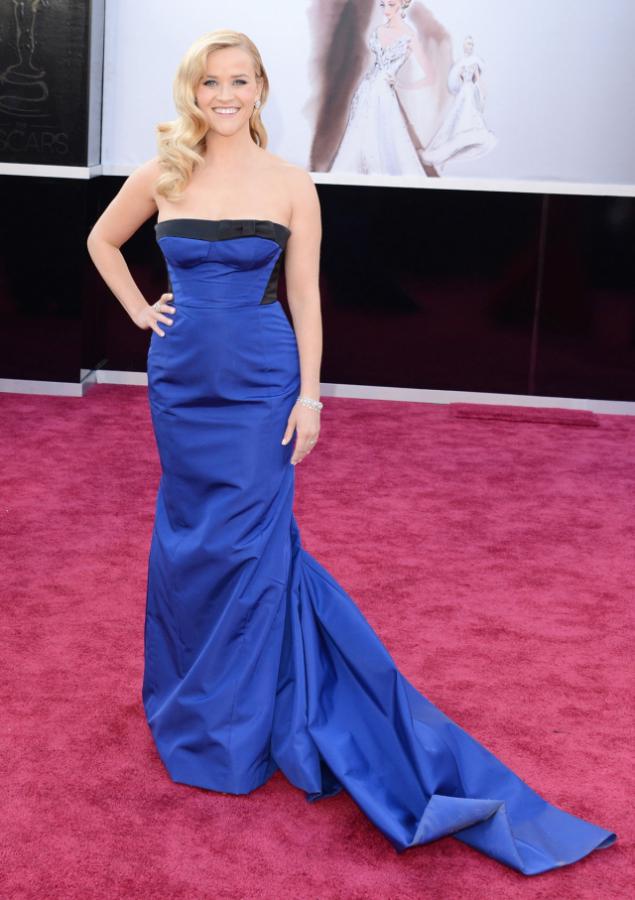 The original dress «Alexis Mabille Couture» on Zoe Saldana (Zoe Saldana).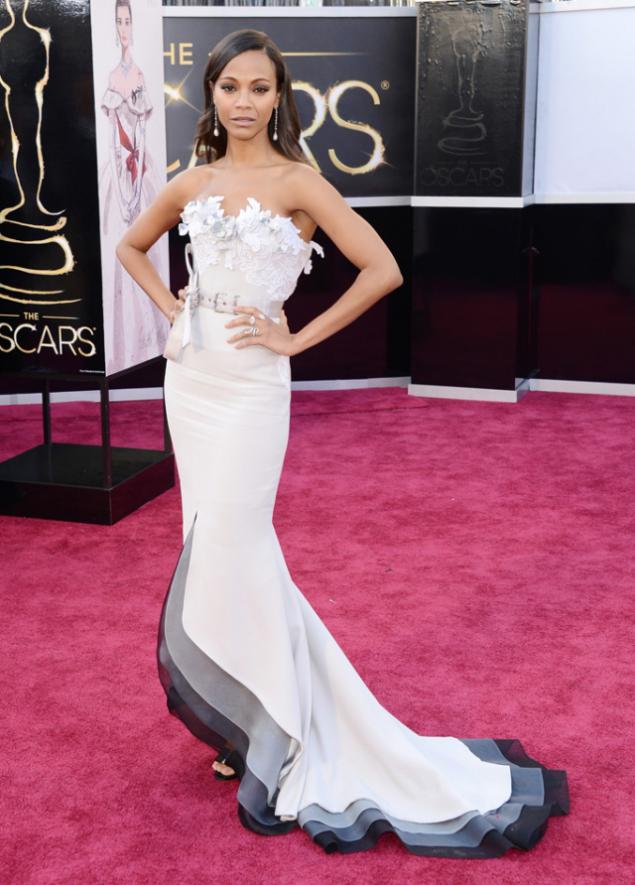 Jane Fonda (Jane Fonda), as always, is able to look amazing.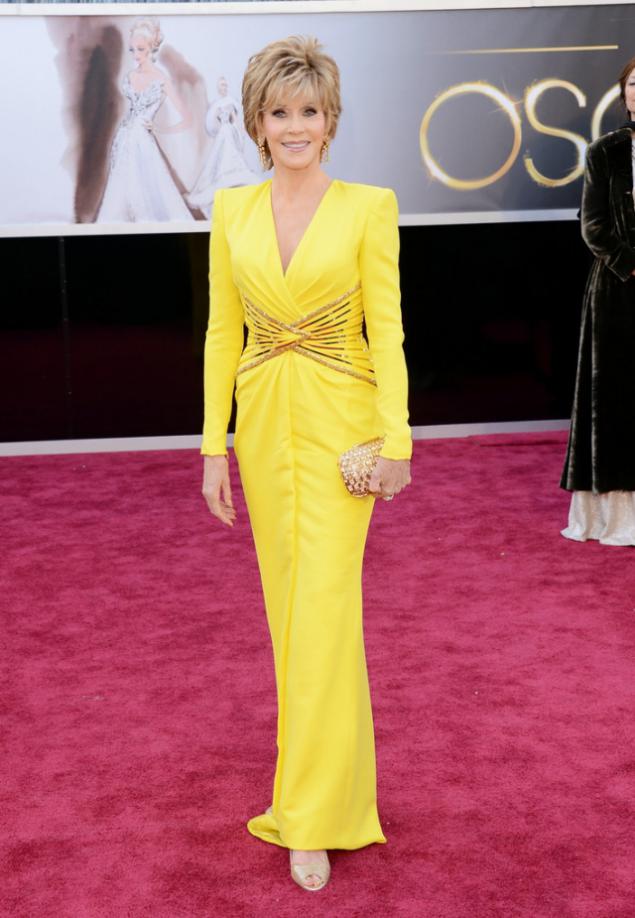 These are the clothes we decided to celebrate for you. Later read the results of the anniversary ceremony "Oscar» (Oscar 2013).