All less time left before the 84th award ceremony "Oscar", which will be held February 26 this year. Famous men have already picked tuxedos and women prepare the most stunningly beautiful dresses. But prior to this event is still a couple of days, as long as the same site US Weekly has decided to recall the best outfits of famous beauties at the ceremony of "Oscar" for all time of its existence. Was allocated 20 dresses that are worthy of the title of most-most, starting from 1939 and ending with the year 2011.
Dress juicy lemon hue of the French fashion house Dior beauty Nicole Kidman wore to the "Oscar" in 1997. Dress design was developed scandalous and now former art director of the House of Christian Dior by John Galliano. In addition, alongside Nicole wore big earrings and bracelet, and took a small bag and his faithful companion of those years - the actor Tom Cruise.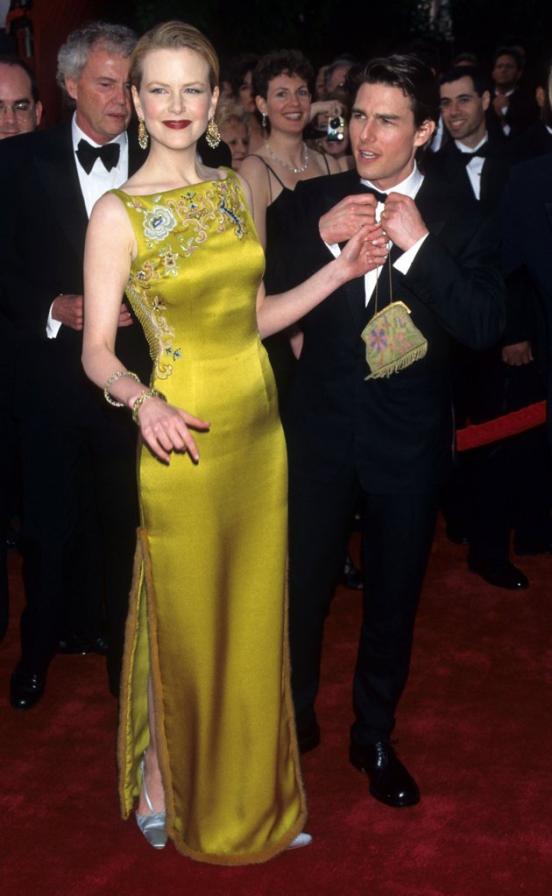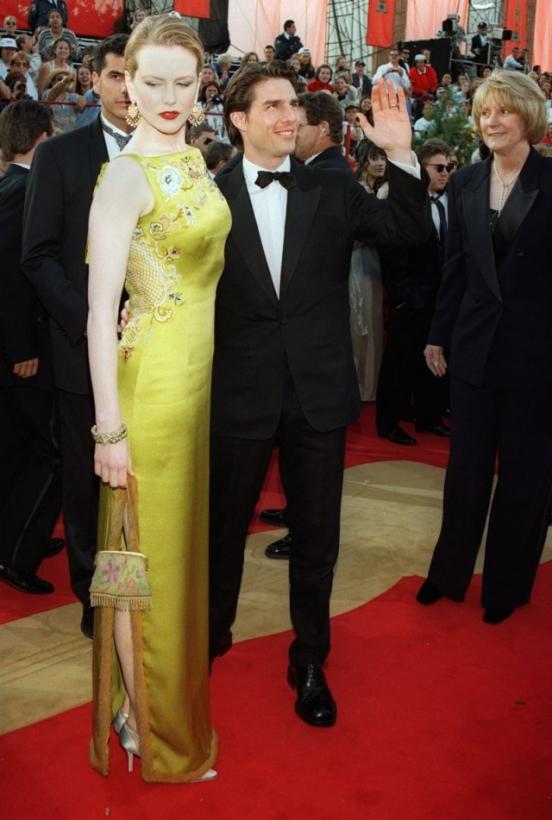 Actress Michelle Williams, who played in the film "Brokeback Mountain", appeared in 2006 at a ceremony "Oscar" in saffron-colored gown by Vera Wang. At that time, Michelle has lived with her partner on the sets of Heath Ledger and gave birth to daughter Matilda. For a few months after pregnancy Michelle looks great. By the way, Williams made a very bold step, combining bright red lipstick and bright tone dress to the floor.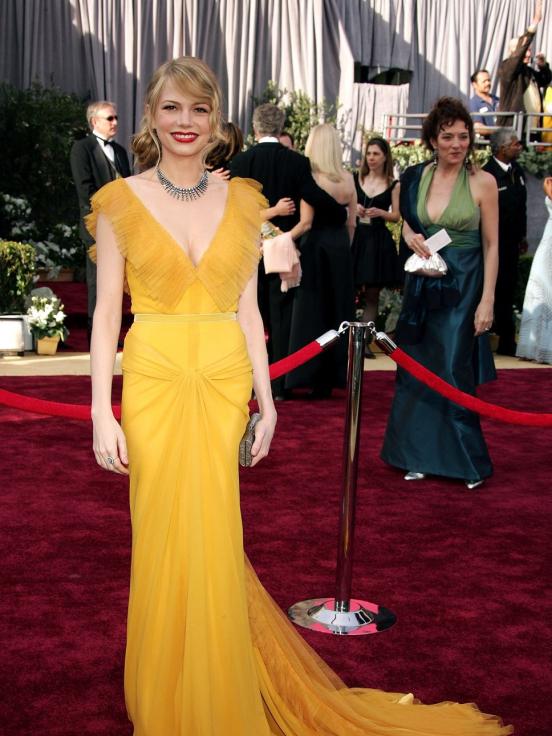 Luxurious black dress with white inserts from Valentino brought luck Julia Roberts in 2001, because it was at the ceremony that year, Julia became the owner of "Oscar" for best actress for her role in the film "Erin Brockovich».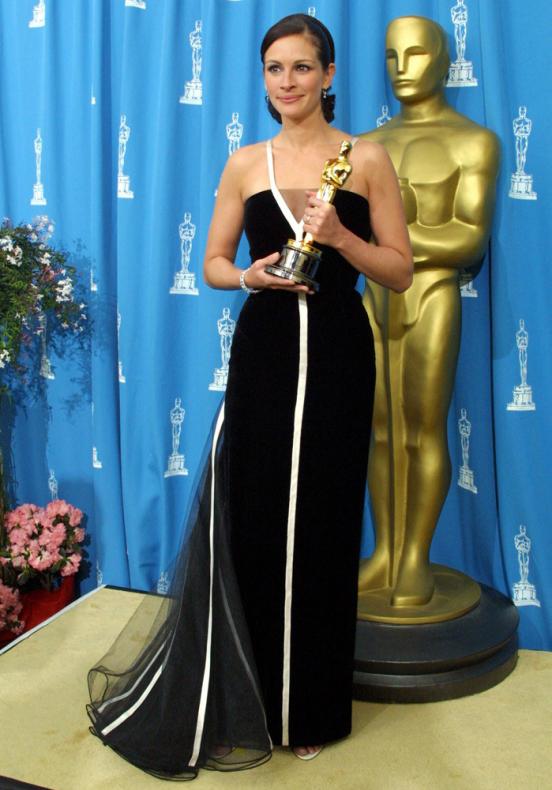 Halle Berry - the first African-American woman, received the "Oscar" in the category "Best Actress". In 2002, she played the role of Leticia Musgrove in "Monster's Ball" actress brought cherished statuette. At the ceremony, Halley shone in a candid dress by Elie Saab.
Few people would be able to look at the long white satin dress that looked like a nightgown, better Angelina Jolie. The actress appeared in this unusual dress from designer Mark Bouverie at the ceremony "Oscar" in 2004. Then, many felt that Jolie represented a "pure Hollywood glamor».
No cuts and slim silhouette. In 2003, Jennifer Lopez chose a short dress long dress pale green Valentino. This creation is very similar to the Indian sari, and even there the actress managed to look beautiful and attractive.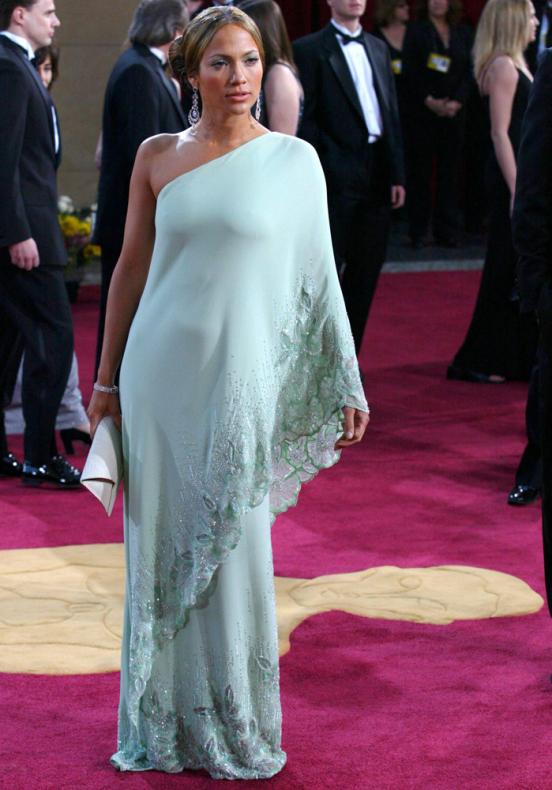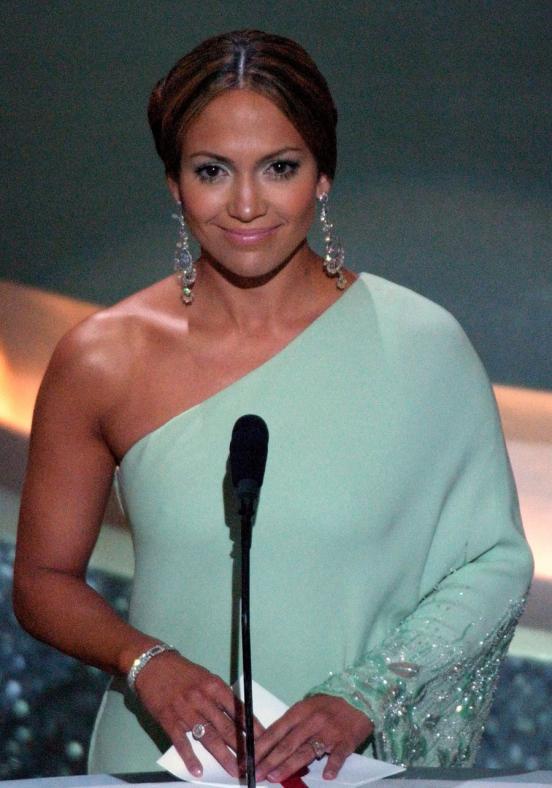 Fashion of dress with a plunging neckline at the back asked the actress Charlize Theron, appearing in orange dress by Vera Wang at the ceremony "Oscar" in 2000. Unfortunately, there was very little Charlize photos in this very immodest dress. Sorry ...
Last year, actress Natalie Portman won the "Oscar" for Best Actress in the film "Black Swan", but its on the sets of the Lady Mila Kunis, though not carried away with a statuette, but showed at the ceremony pale lilac lace dress from Elie Saab.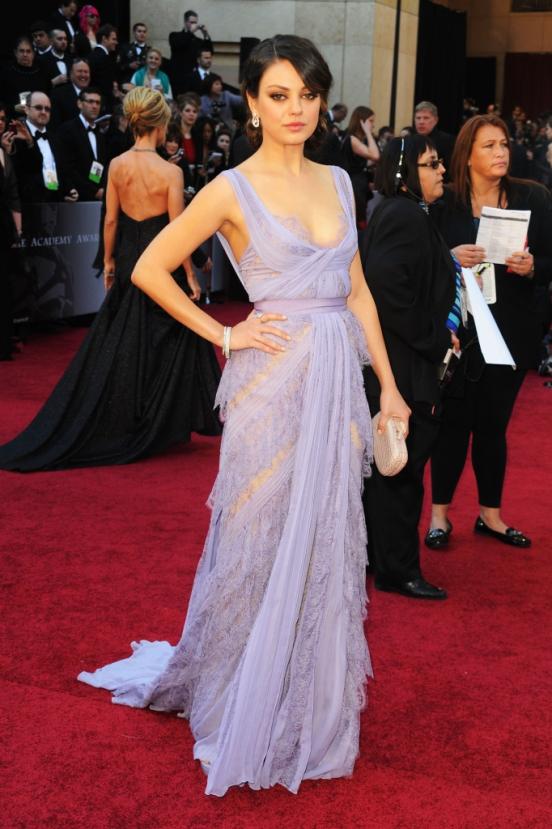 Sandra Bullock, who received the 2010 "Oscar" for his role in the movie "The Blind Side", has proved to be in high society, choosing to appear on ceremony dress from Marchese, decorated with beads, as well as demonstrating the perfect styling and lipstick bright pink colors.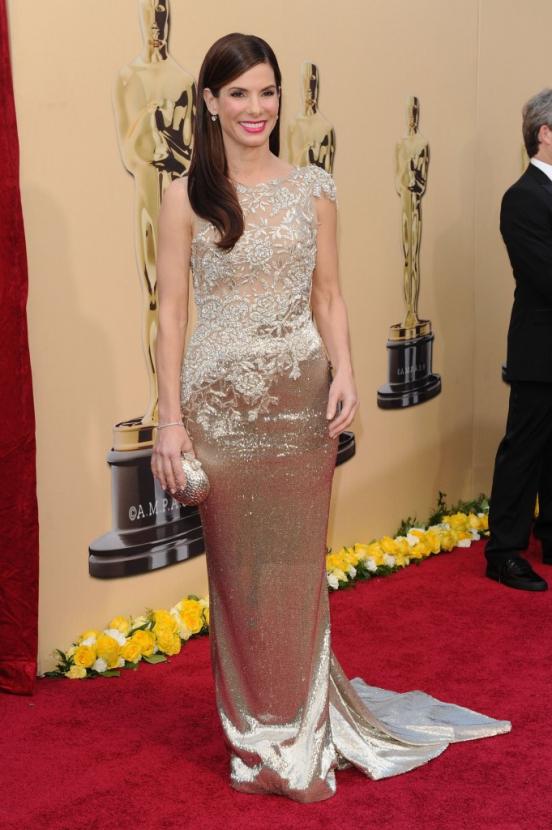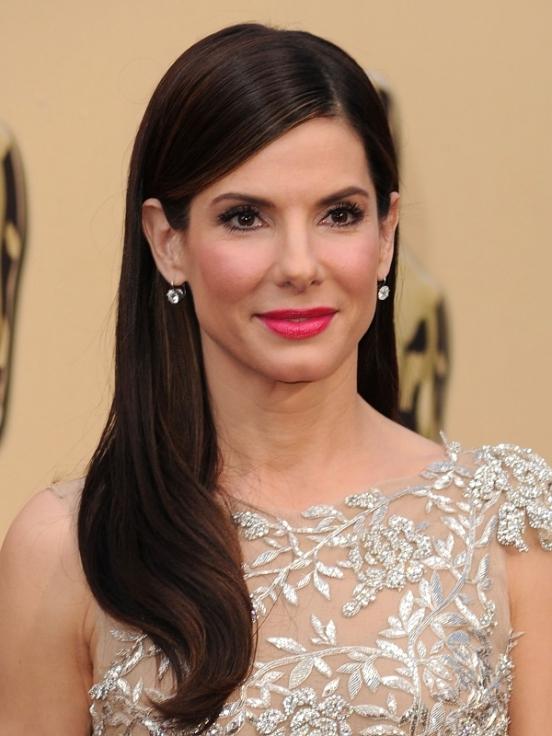 Clint Eastwood's drama "Million Dollar Baby" Hilary Swank gave a great role for the performance of which she won the main award for the actor - "Oscar". Having played a lively and strong at the ceremony Maggie Hilary was amazing feminine in blue, midnight, Guy Laroche dress. The ceremony took place in 2005.
Ivory dress by designer Giorgio Armani brightened lack Anne Hathaway statuette "Oscar" in 2009.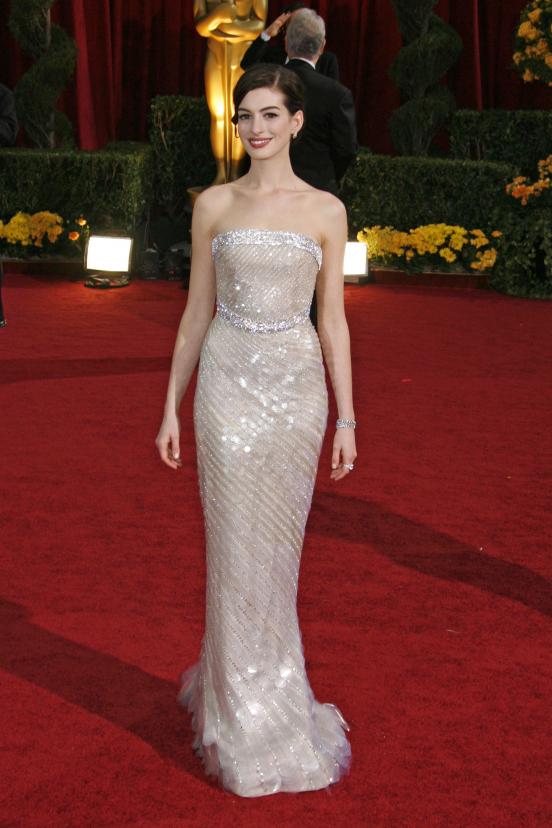 Critics booed dress Penelope Cruz at the ceremony of "Oscar" in 2007, but now it is considered one of the best. Fashion is fickle as the weather in the autumn. Dress pale pink Versace pretty good sitting at far nonideal figure beauties Cruz.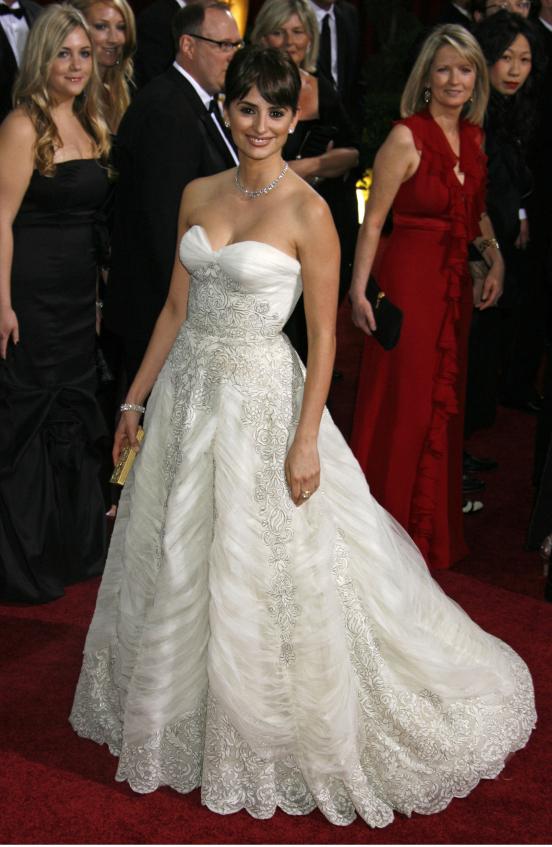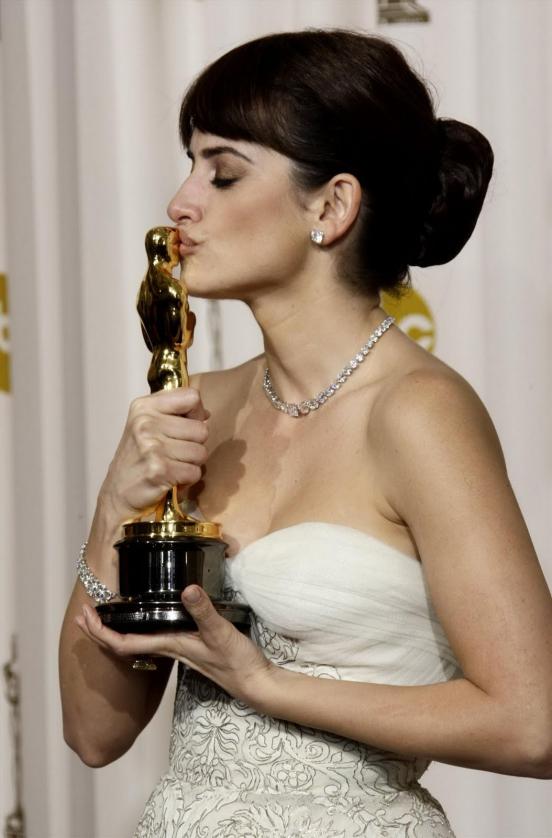 Instead of the typical design dresses for the ceremony "Oscar" in 1996, Sharon Stone wore a simple turtleneck, velvet coat from Armani and Valentino skirt. Watching all this ridiculous, but in the US Weekly disagree with me.
Red dress by Ben de Lisi looked amazing in Figure Kate Winslet in 2001.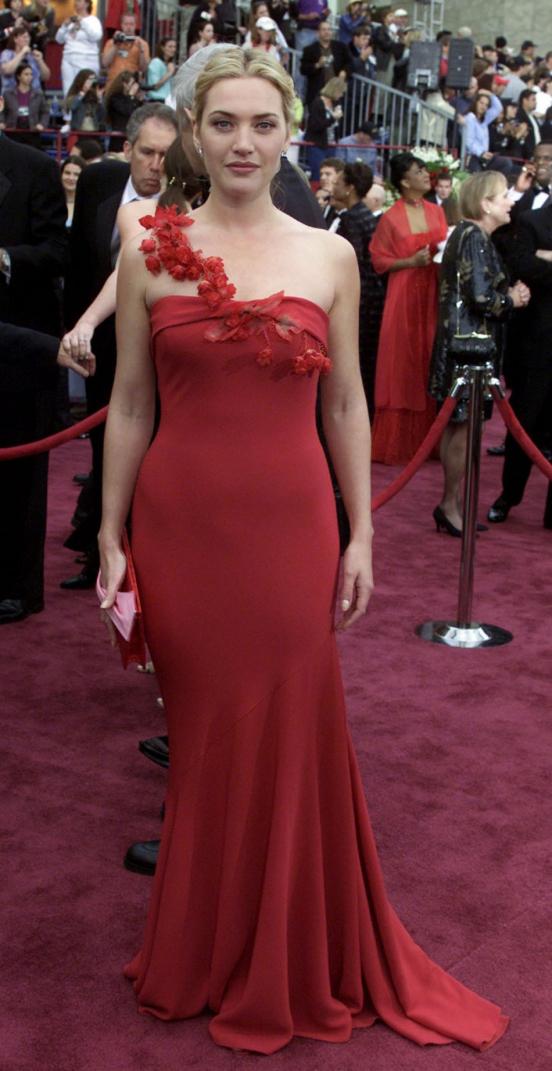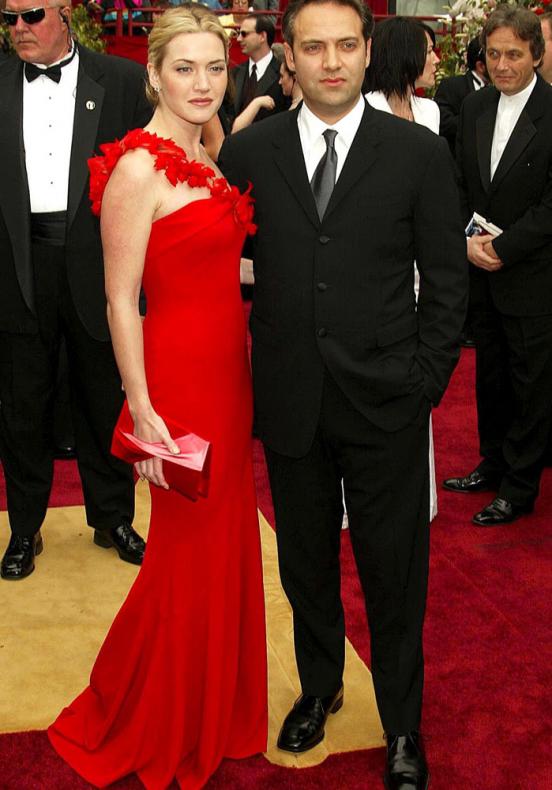 Hand-stitched lace dress by Donatella Versace has added the already charming actress Kate Hudson even more attractive. Despite the slender figure of Kate looked slender, and was gentle and fragile princess. Ceremony in which Kate was present in this dress, took place in 2003.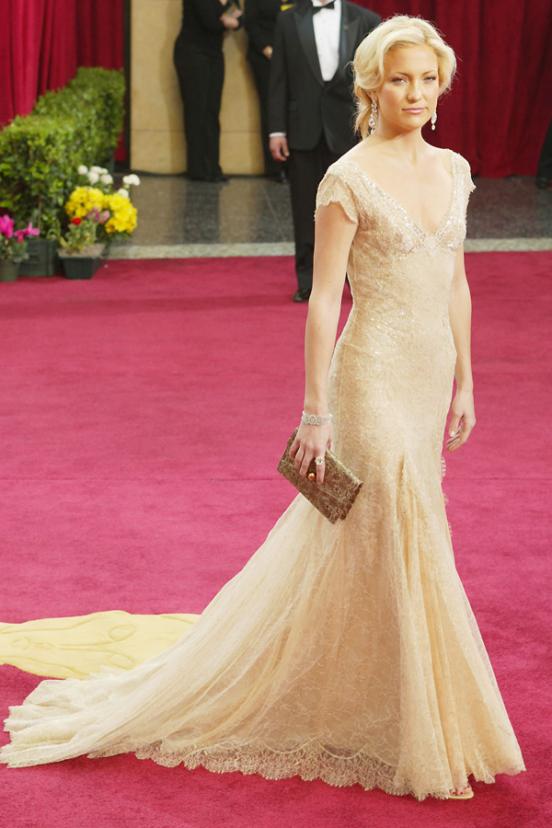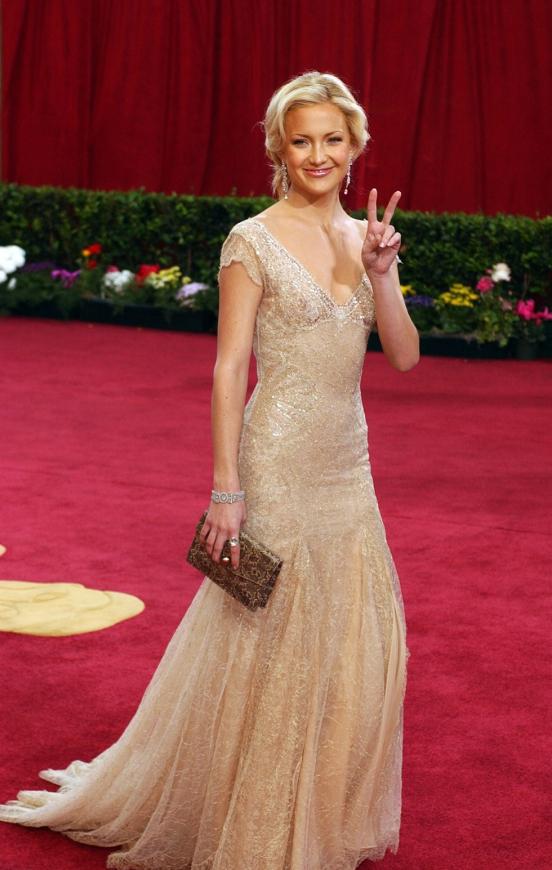 Red hair Julianne Moore blends perfectly with the dark green color of her dress at the ceremony of "Oscar" in 2003. The dress was created by Tom Ford.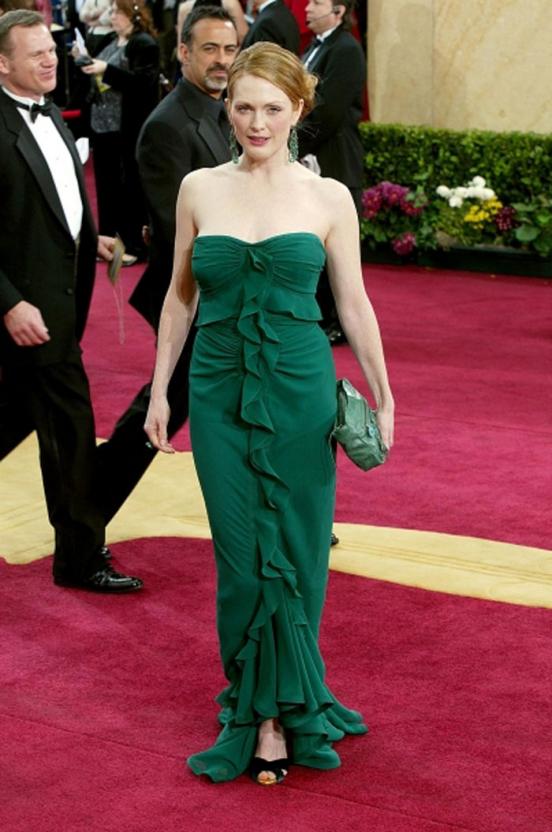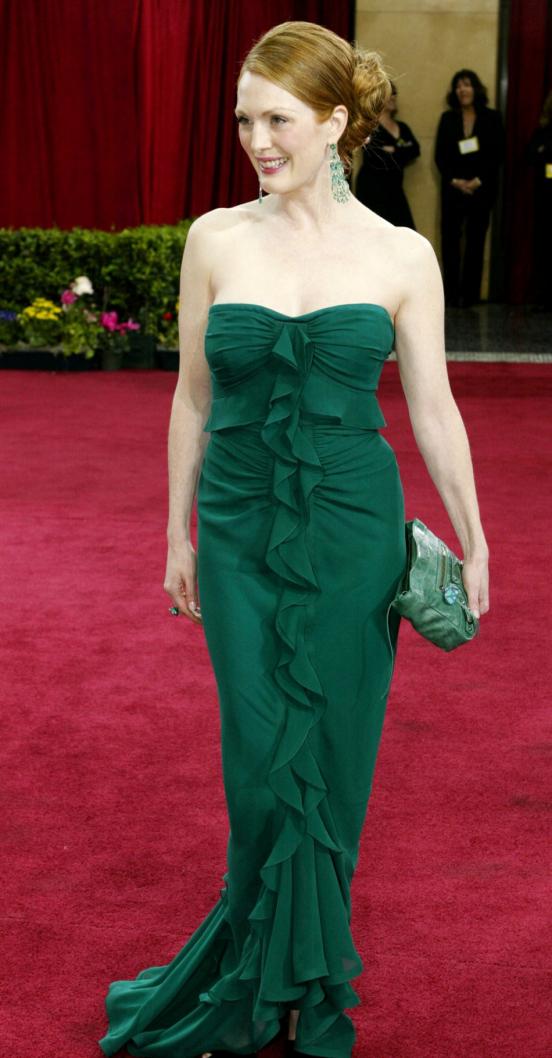 Dress color eggplant was put on the British actress Kira Knightley in 2006. Not every actress can afford this outfit because it is quite controversial. On the one hand a beautiful style and other fabric failed. But anyway Cyrus sewed it on order from the most Vera Wang.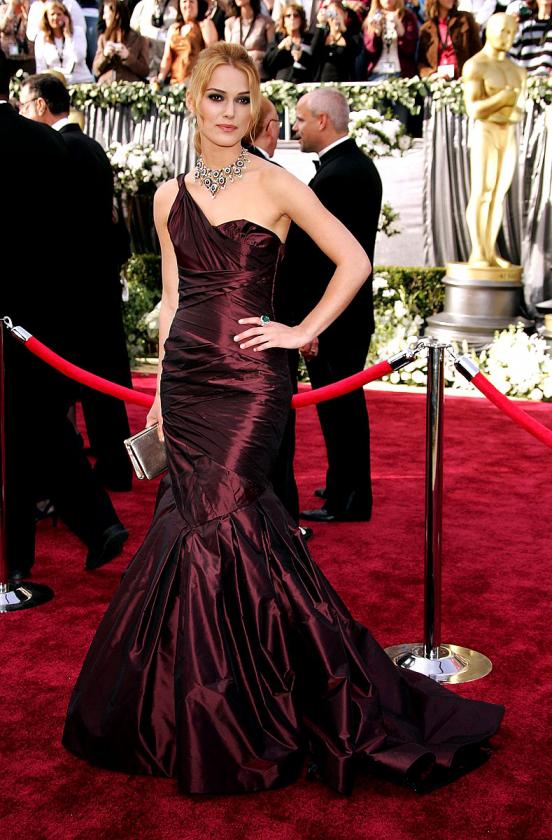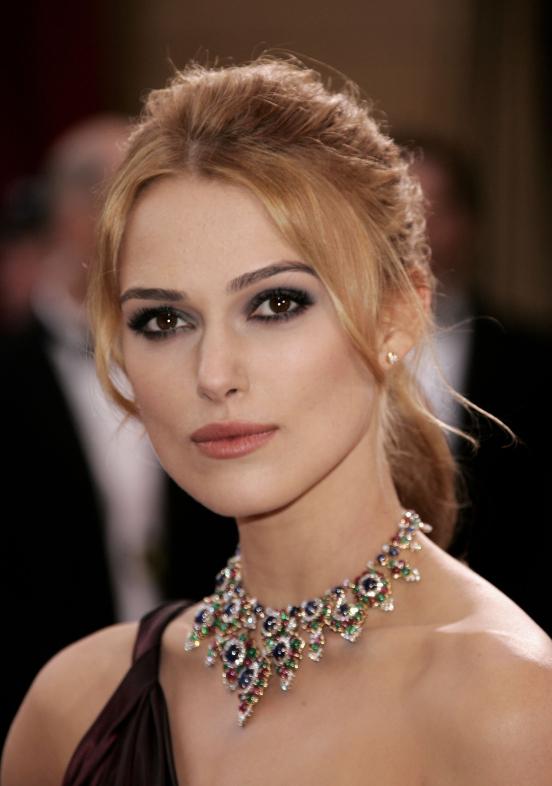 Gold dress by Versace great sitting on the ideal figure of Jessica Alba in 2006. Then it was called one of the most beautiful actresses in the ceremony "Oscar».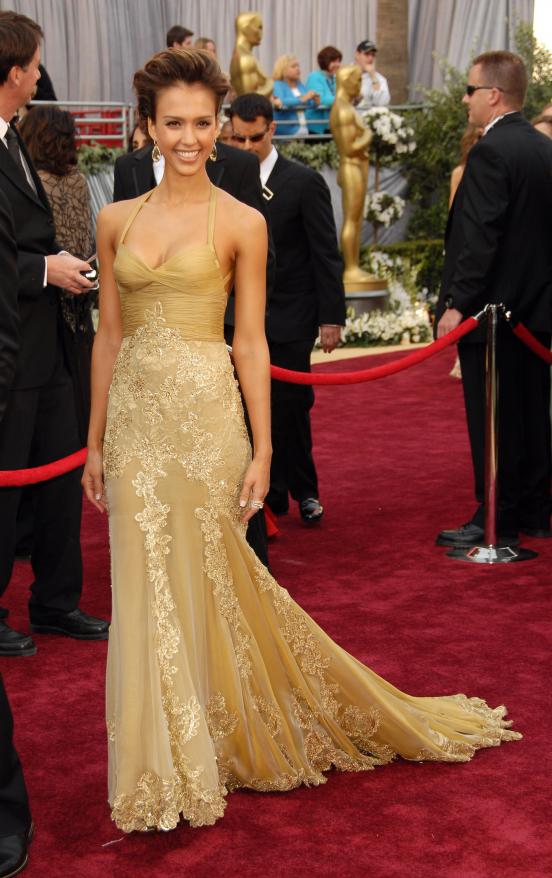 Was found only one photo of Diana dresses Lane for "Oscar" in 2003, but the dress from Oscar de la Renta still can appreciate.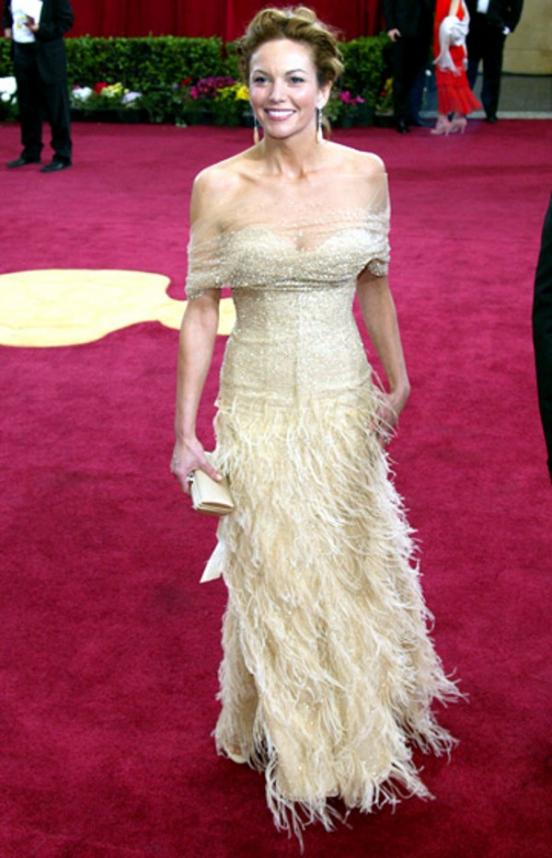 Young and hot actress Catherine Zeta-Jones appeared on the "Oscar" in 1999 in scarlet dress by Versace. A distinctive feature was the absence of a strapless dress.