Despite its publicity, is known moms characterized by the same feelings and emotions, and that all women to join the global club of "The Best Mom in the world." Agree, every mom deserves this title.
Today we'll show you the beginners as well as already "hardened" mothers who have appeared with their children in front of the camera lens. Some lead children at social events, and for other paparazzi hunt. In general, they are all different.
Jennifer Lopez (Jennifer Lopez) with Emma and Max on the show "American Idol" looks very happy, despite the sluggish divorce from Marc Anthony.
Actress Halle Berry (Halle Berry) divorced her husband Gabriel Aubry two years ago, and litigation over custody of her daughter Nahla is still ongoing.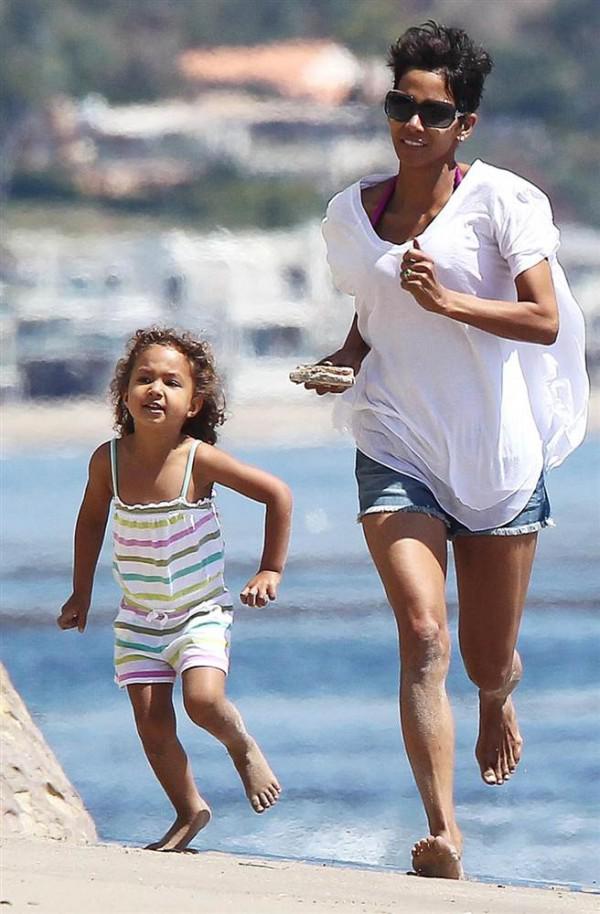 Singer Beyonce Knowles (Beyonce Knowles) did not hesitate to share pictures of their newborn little girl Blue Ivy Carter, who was born on January 7 this year.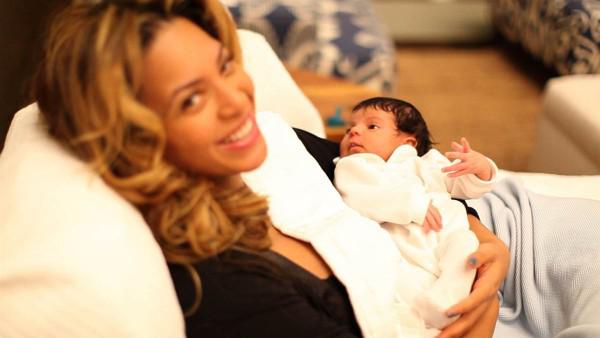 Daughter of Cher (Cher), named Chastity, now her name is Chas. Photo taken during the show "Dancing with the Stars", shocked fans of the singer.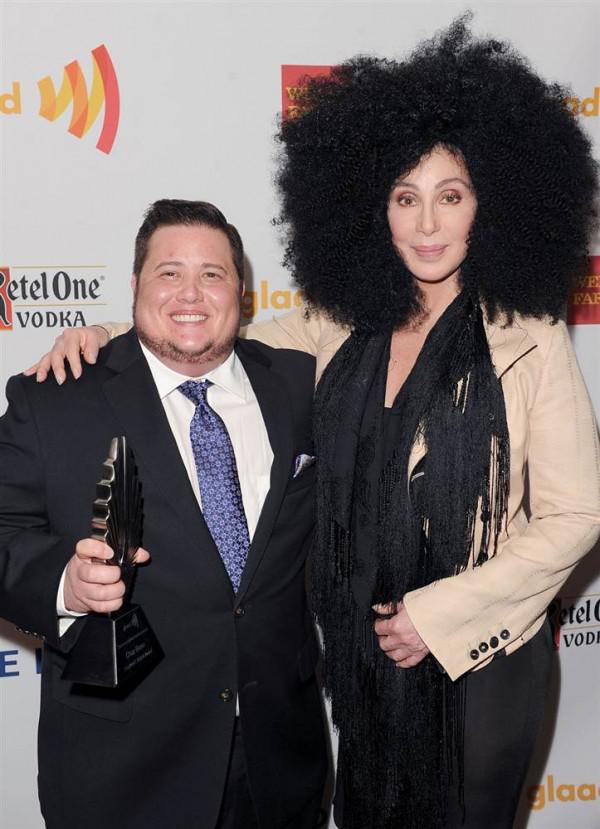 Sarah Jessica Parker (Sarah Jessica Parker) can be considered the happiest mom. She has three children and all of the spouse Matthew Broderick. The very youngest, Tabitha, carried by a surrogate mother.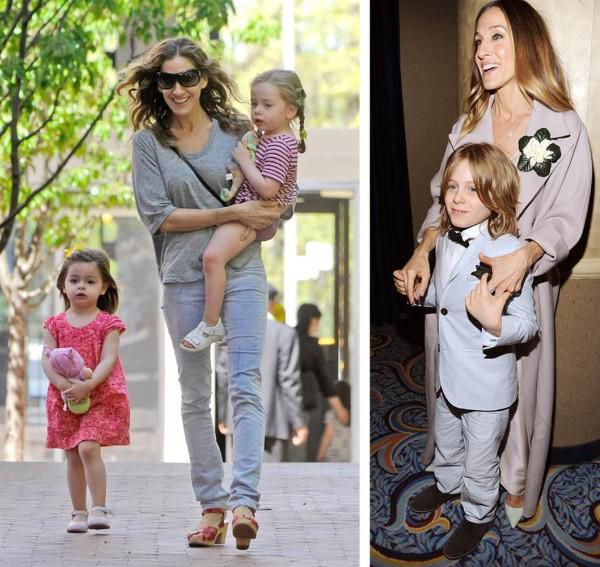 Daughter Heather Locklear (Heather Locklear), named Ava - aspiring model and actress. And yet, she was the daughter Richie Sambora. The one member of the group «Bon Jovi».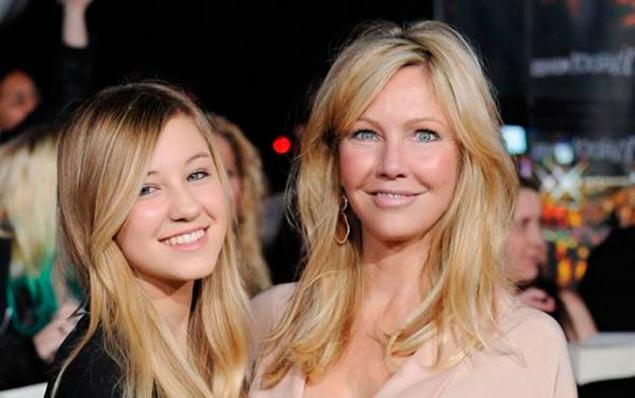 Britney Spears (Britney Spears) - mother of two sons, Sean and Jayden from a former spouse Kevin Federline. In the photo the singer with a new fiance - Jason Trevico.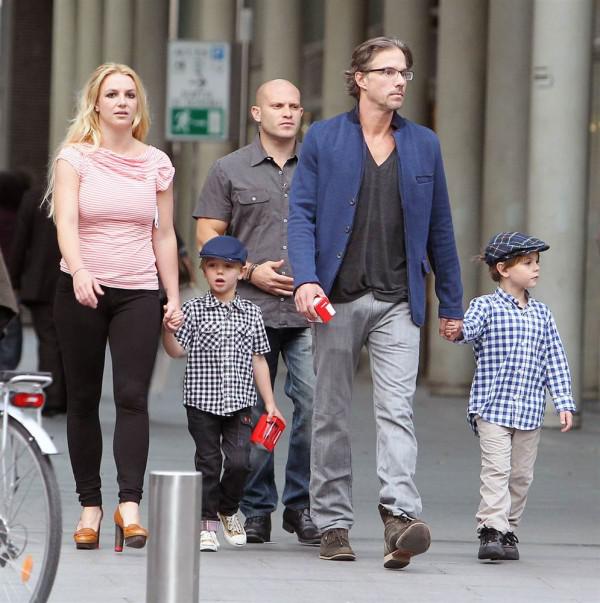 Sandra Bullock (Sandra Bullock) - a single mother. In January 2010, she adopted with Jesse James Louis Bardo boy. And in March, became aware of her husband's infidelity. Divorce did not prevent Sandra, to give his son his name.
Susan Sarandon (Susan Sarandon) - mother of three children. Two sons from his marriage to "former" Tim Robbins: Jack and Miles (pictured). And illegitimate daughter of Italian director Franco Amurri.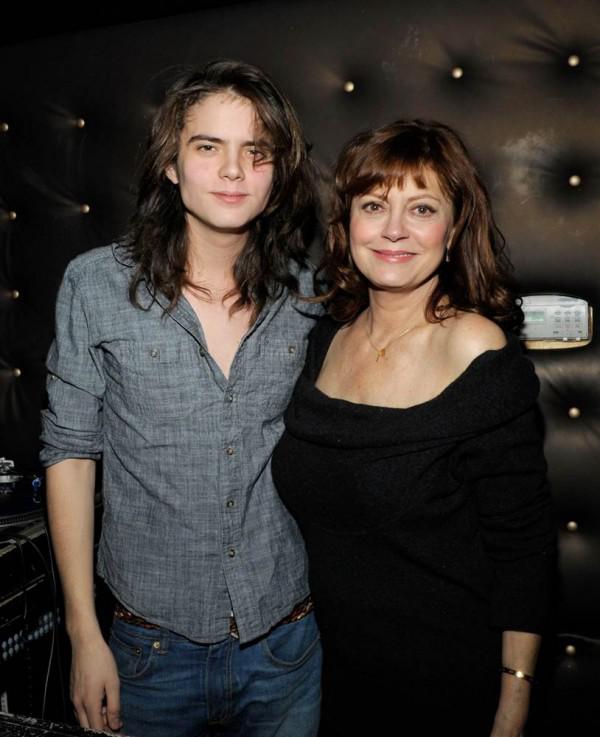 Christina Aguilera (Christina Aguilera) four year old son Max, custody of whom she leads together with ex-husband Jordan Bratmanom.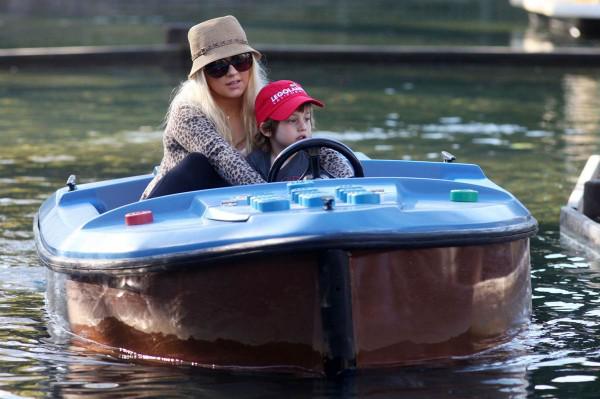 Jessica Alba (Jessica Alba), seems to be happily married to Cash Warren, who gave her last year, second daughter Haven.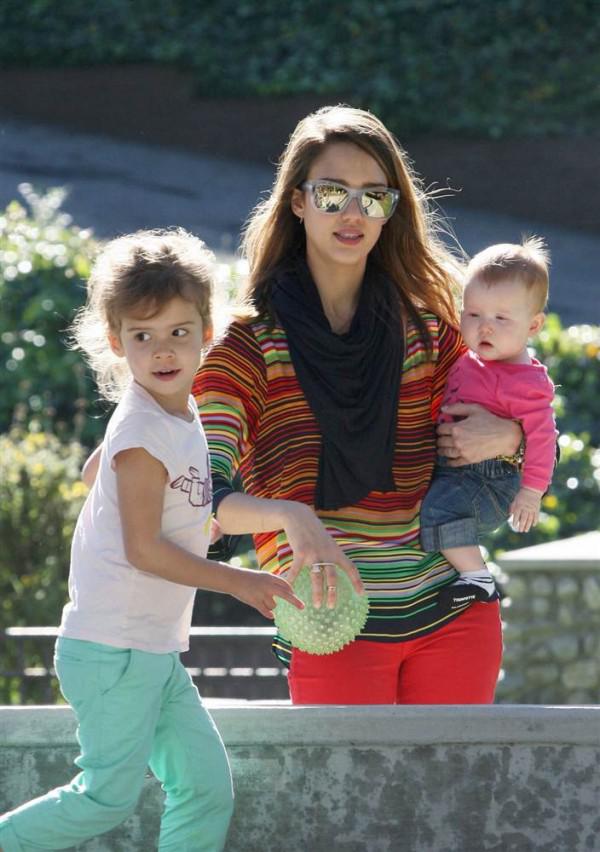 Beckham family is very large families. David and Victoria's three sons and daughter Harper.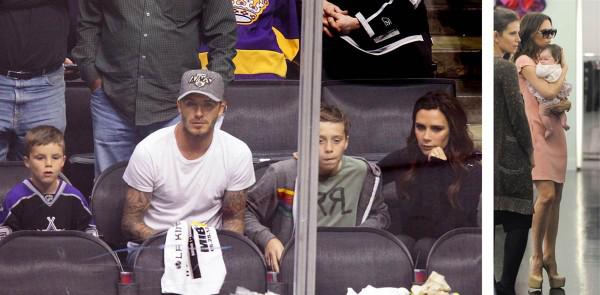 Julie Bowen (Julie Bowen) was lucky to have twins John and Gustav. Also, there is still eldest Oliver. All children born in wedlock with Scott Phillips.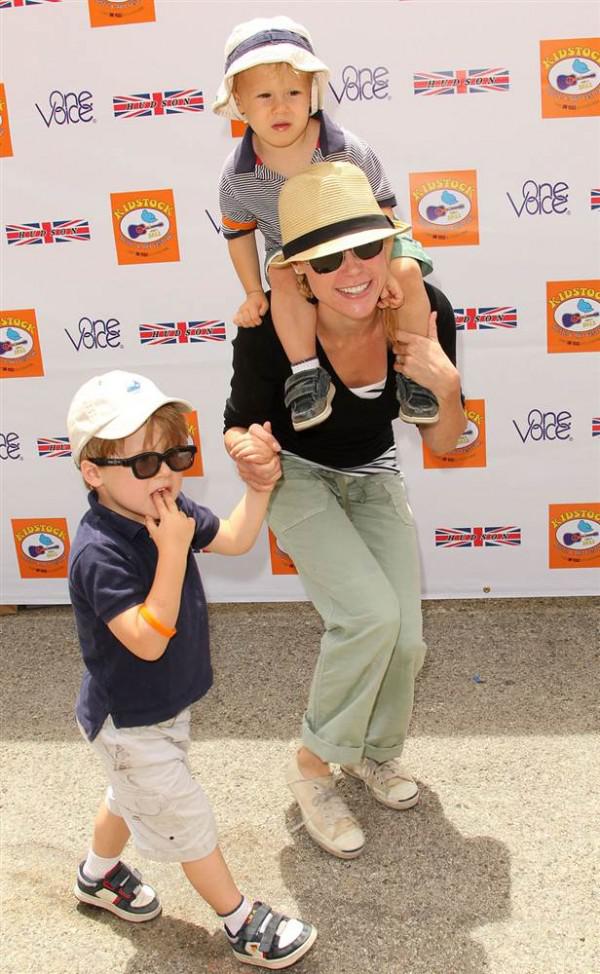 Tori Spelling (Tori Spelling) and Dean McDermott (Dean McDermott) pictured with his three kids. In late March, it was reported that the couple will be the fourth child.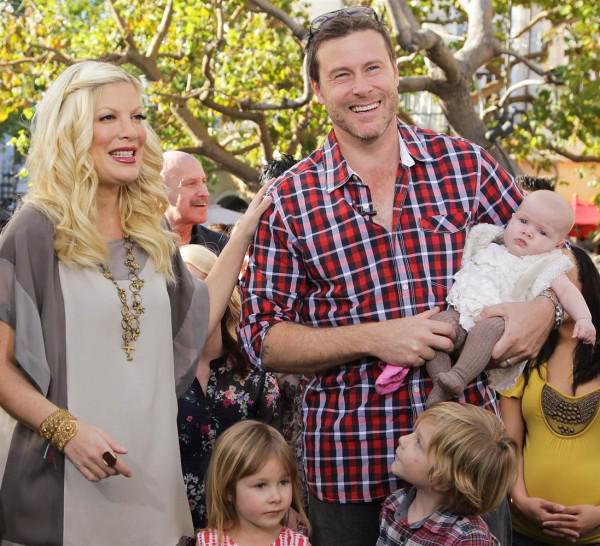 Another single mom - Courteney Cox (Courteney Cox). Godmother of her daughter Coco is Jennifer Aniston, and his father - former husband David Arquette.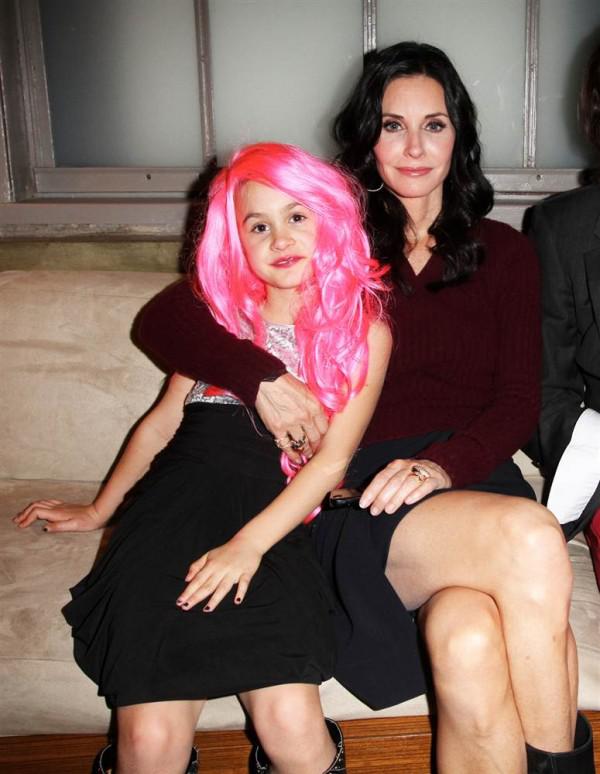 Jodie Foster (Jodie Foster) continues the series of independent moms. Her sons, Christopher (pictured) and Charlie do not know anything about fathers.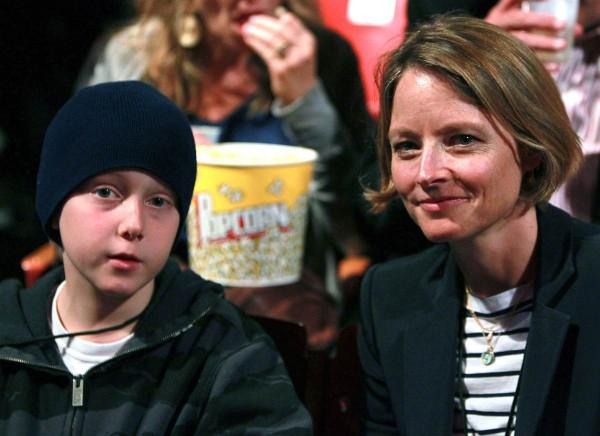 Meg Ryan (Meg Ryan) walks with adopted daughter Daisy in New York's SoHo. The actress has another son Jack from the ex-wife of Dennis Quaid.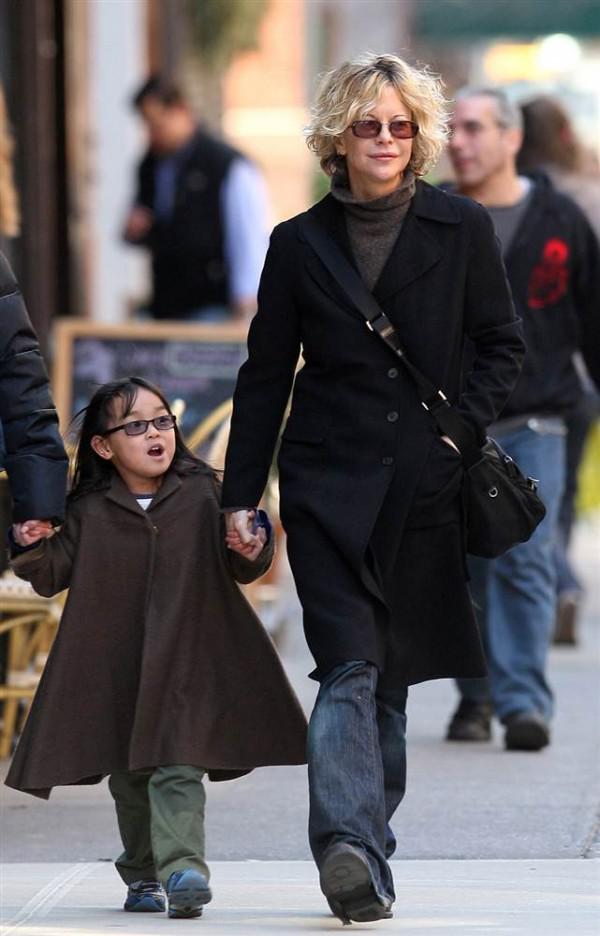 Angelina Jolie (Angelina Jolie), undoubtedly the most famous mother of many children. They have six kids with Brad as blood and reception.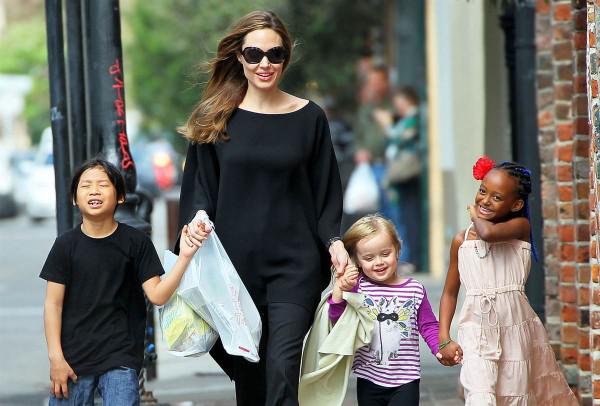 Another popular Mom - Nicole Kidman (Nicole Kidman). At their joint photo little girl with her husband Keith Urban (Keith Urban). In addition, Nicole has two other children from his marriage to Tom Cruise, his own daughter and adopted son.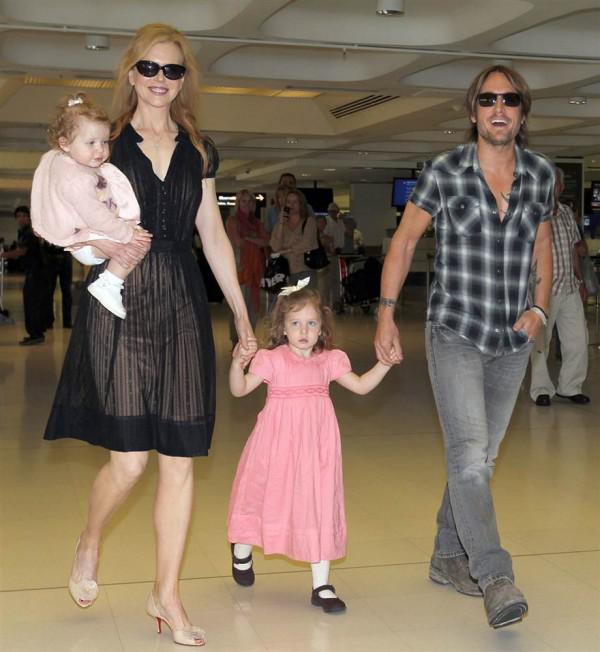 Pink (Pink) with her husband, motorcycle racer Carey Hart ascribe my baby Willow to a great movie. Willow was born last year.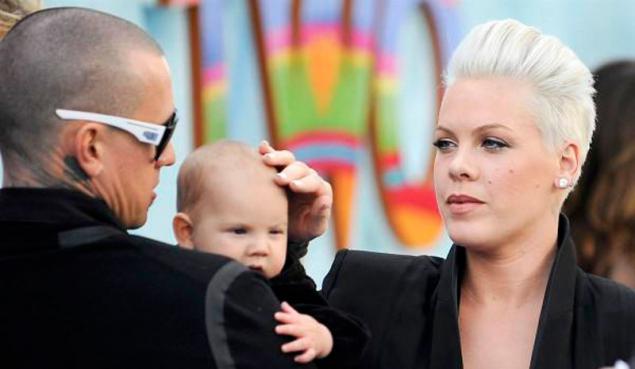 Madonna four children, two of whom blood, from different men, and two adopted.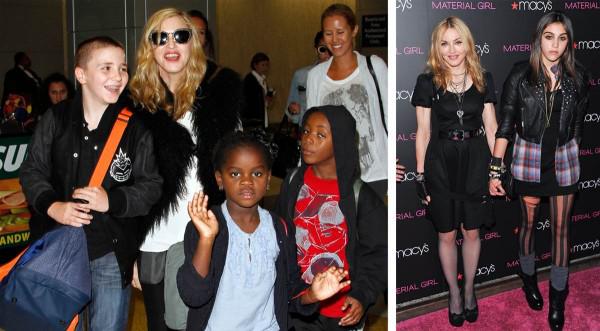 We have not mentioned yet many mothers, differing not less maternal instinct and celebrity. But all it would take a very long time, so I just write it to us minus :)