While in Los Angeles was awarded the music prize "Grammy" of the ocean in London celebrated heroes ceremony BAFTA 2013. Let me remind you, this award was established in 1948 and is awarded for achievements in film and television. In common BAFTA called "British Oscar", so it is not surprising that most of the guests arrived at the ceremony it straight from Hollywood. And it was why. Litsedeya mask and looks exactly the prestigious statuette, found its winners, mostly in the face of overseas visitors, many of whom also nominated for "Oscar". Under the cut with a traditional review of the red carpet and the list of winners.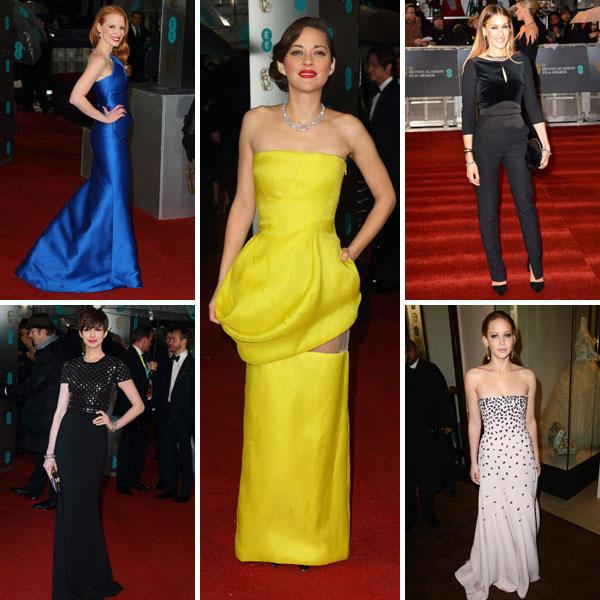 "Best Actor" - Daniel Day-Lewis ("Lincoln»)
"Best Film" - "Operation" Argo »
"Best Actress" - Emmanuelle Riva ("Love»)
"Best Director" - Ben Affleck ("Operation" Argo »)
"The best British film" - "007: Coordinates" Skayfoll »
"Best Supporting Actress" - Anne Hathaway ("Les Miserables»)
"Best Supporting Actor" - Christoph Waltz ("Jango released»)
"Best Foreign Language Film" - "Love»
"Best Animated Film" - "Brave»
"Best Costume Design" - Jacqueline Durran ("Anna Karenina»)
"The best make-up and hair styles" - "Les Miserables»
"Best Sound" - "Les Miserables»
"Best Music" - "007: Coordinates" Skayfoll »
"Best Original Screenplay" - Quentin Tarantino ("Django liberated»)
"Best Adapted Screenplay" - David O. Russell ("My boyfriend - crazy»)
"Best Special Effects" - "Life of Pi»
"Breakthrough of the Year" - Juno Temple
Evening on February 10 in London turned out to be windy, cool and snow, which certainly did not play into the hands of the actresses in the open dresses with long podolami.Tem Yet, even under the snow rain star beauties tried to look as relaxed and natural. Gemma Arterton, for example, appeared on the red carpet in an asymmetric dress Celia Kritharioti. Along with geometric prints, where the dark velvet stripes alternated with beige chiffon, looked very bright and, of course, did not leave his mistress without attention. In my opinion, the image of Gemma was very successful, despite the apparent simplicity of dress and absence of bright accessories.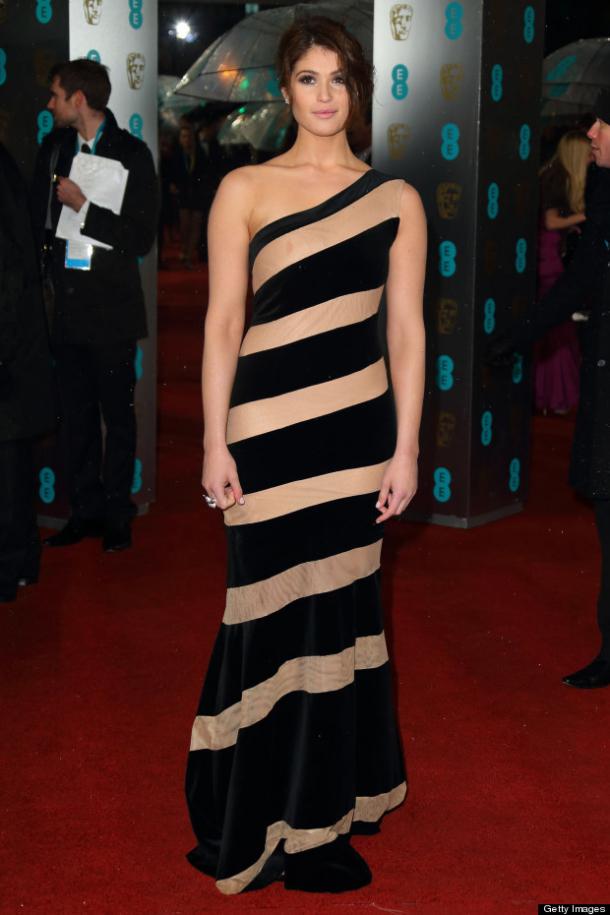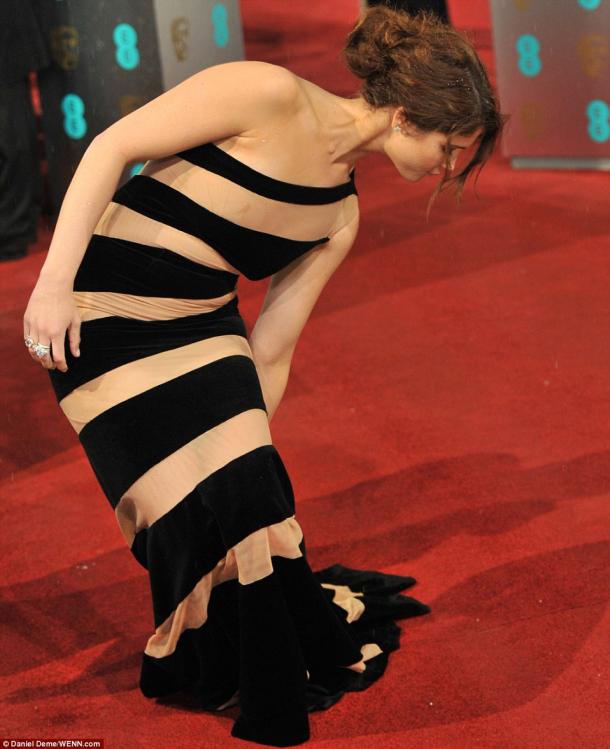 Gorgeous Jessica Chastain continues to prove that it is not only a very talented actress, but also very stylish woman. Her image on the BAFTA Awards was impeccable. Luxury blue color, fabric with glitter, which was as much as you need to dress not like plastic products, and an elegant cut with geometric elements have done their job.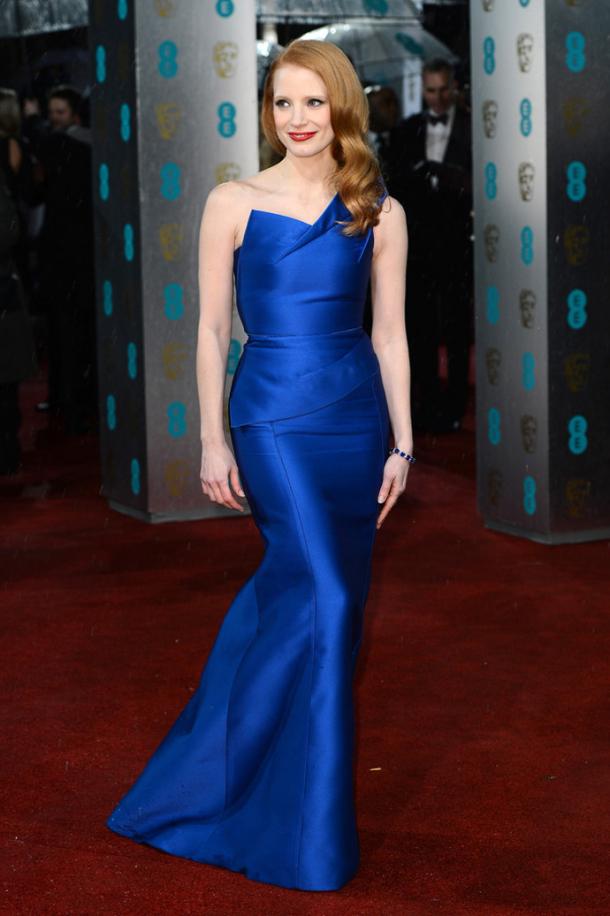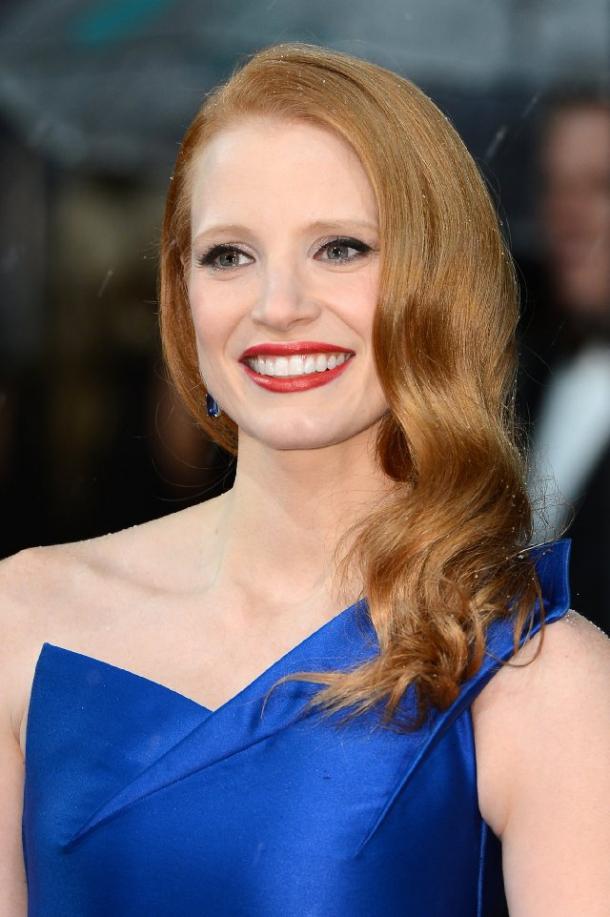 Actress Natalie Dormer, known to us as Anne Boleyn in the popular TV series "The Tudors", walked the red carpet in a dress in the style of the 70s with bulky sleeves, cut on the chest strap and fancy. Brand expression actress attached.
Jennifer Garner has listened to our words and chosen for the ceremony is not just another simple and safe option in the form of shiny dresses classic style, and risky, and at the same time a very interesting ensemble by Roland Mouret. The highlight was the original dress bodice, decorated in the spirit of origami at the waist and a rigid geometric Basques. This dress combines elegance and chic - what you need, and Jennifer.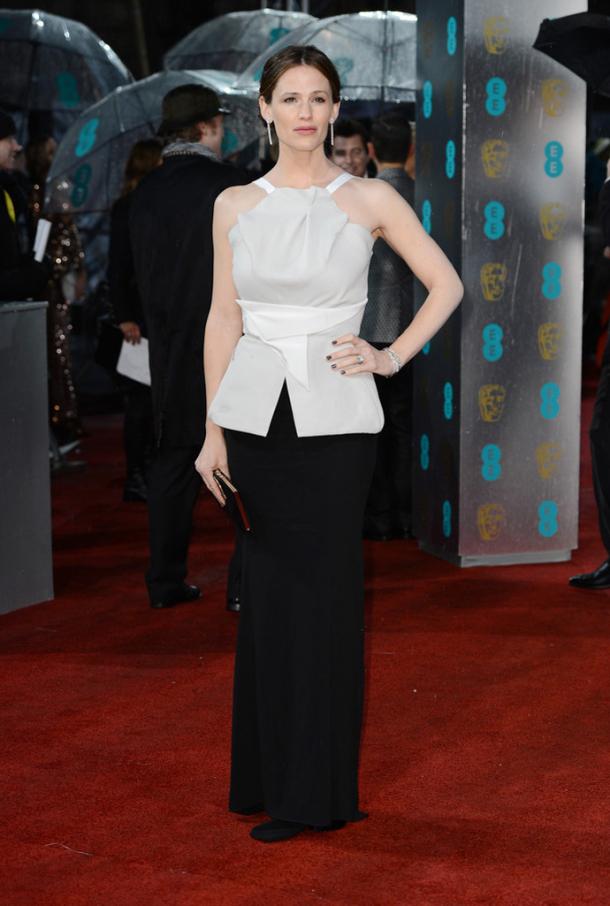 18-year-old Saoirse Ronan has welcomed to the ceremony in a two-layer evening dress by Christopher Kane. I can not say that I am delighted with the dress, but it has something that catches and blue-blue floral decoration combines perfectly with the color of the eyes of the young actress.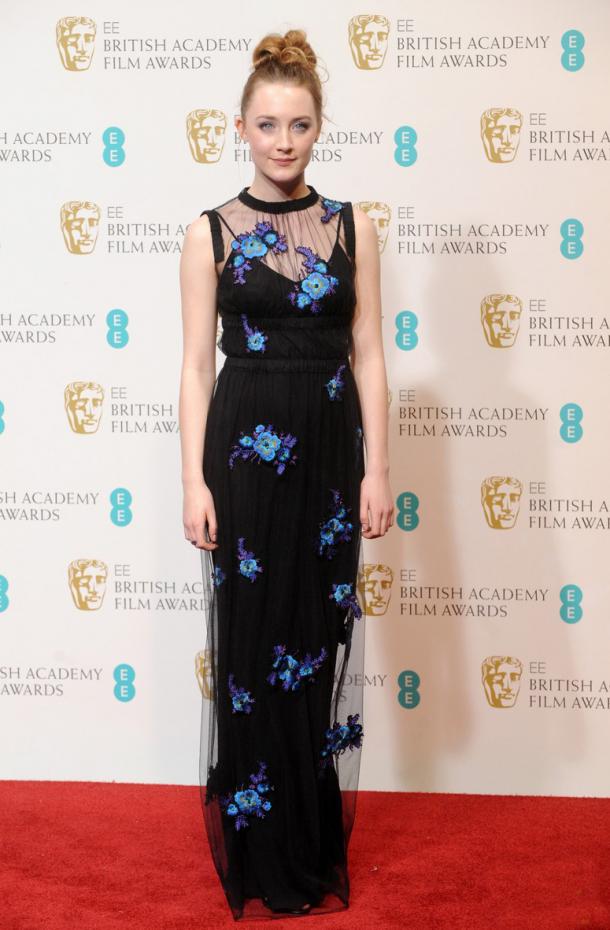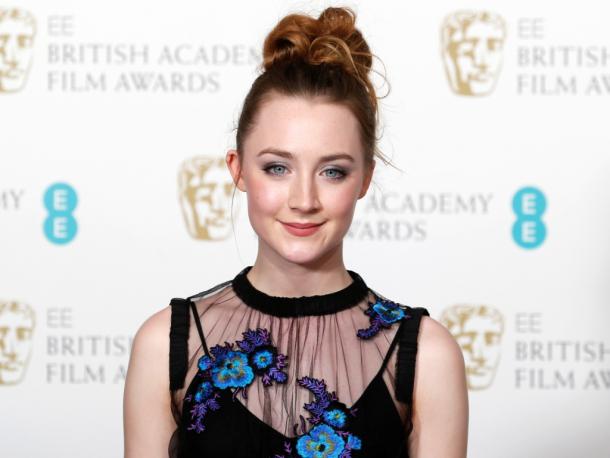 Helen Mirren danced on the red carpet in an elegant, yet very tender, along by Nicholas Oakwell Couture. Unfortunately, very few people were able to see her dress in the details, because the crazy pink hair over tighten all the attention on himself. Even at 67 years, Helen has something to surprise us.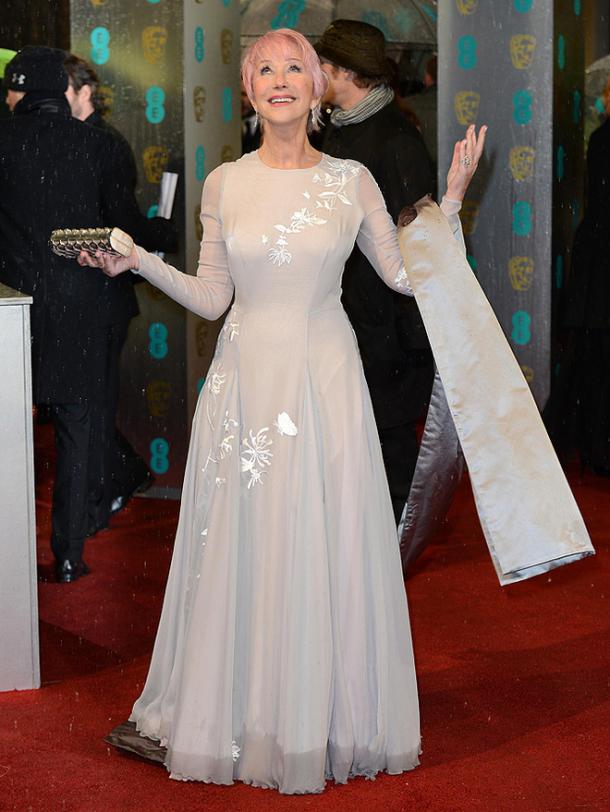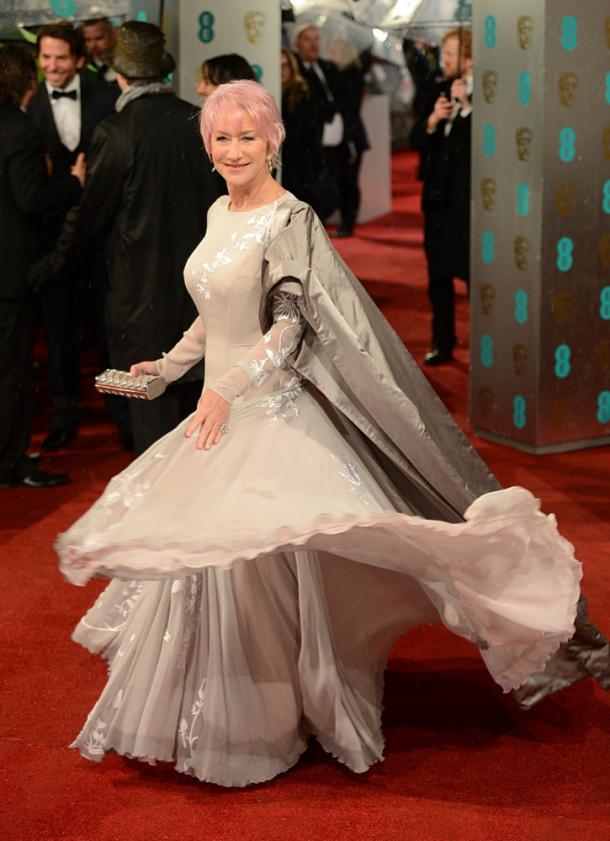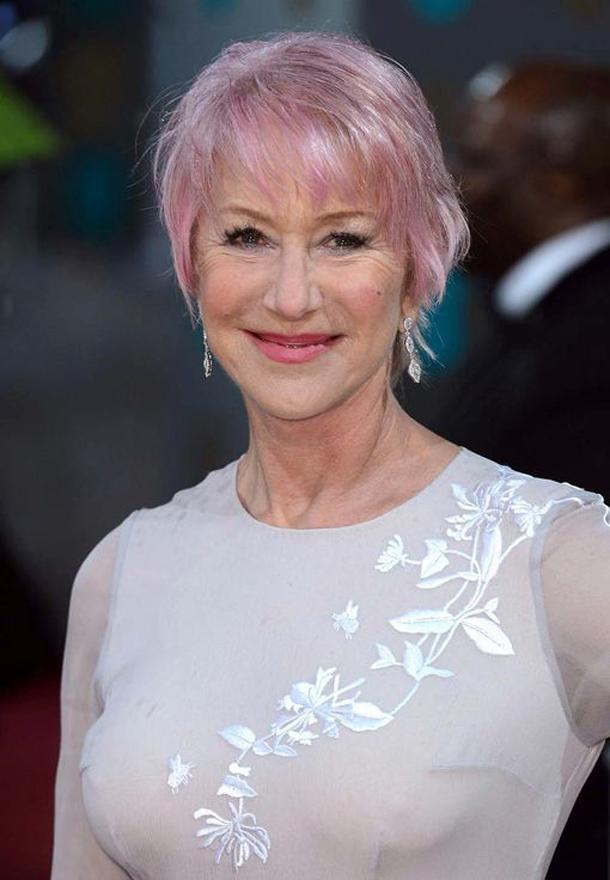 Samantha Barks, who became famous for his role as Eponine in the musical "Les Miserables", chosen for the ceremony simple black velvet dress, which nevertheless was not devoid of originality. An interesting element of the attire was his green lining, looking out from the slit on the skirt. Sandals with metal ornaments and gold accessories complement the image.
Anne Hathaway agreed that a ceremony in London she needed a dress of the British fashion house, and made a bid for Burberry. Black dress-column with short sleeves and decorative elements on the bodice look on the red carpet is quite interesting, although not cause the viewer much enthusiasm. Personally, I like this dress simple presence futbolochnogo top - the original version and a short-haired Anne, who opens the graceful neck, looks fine.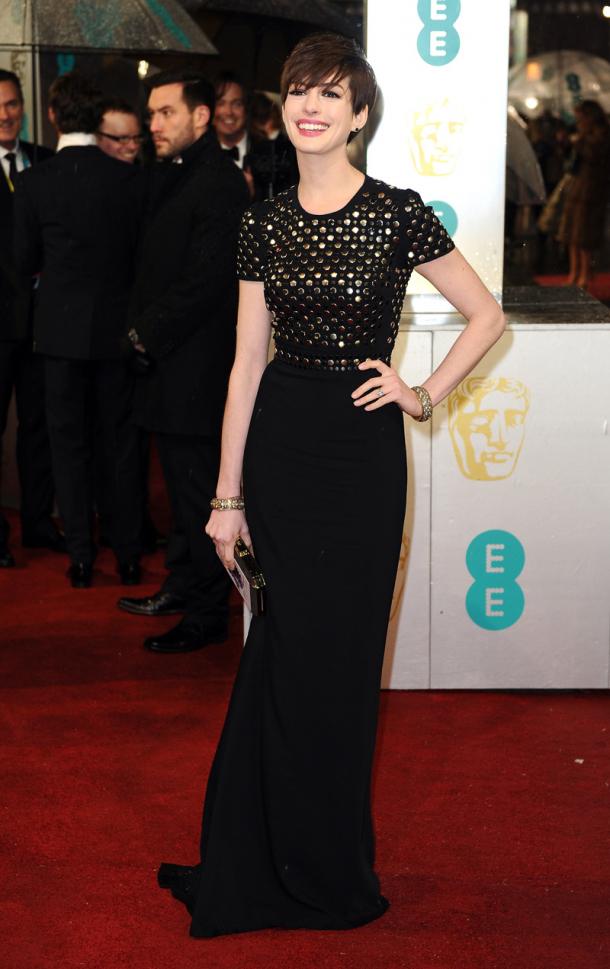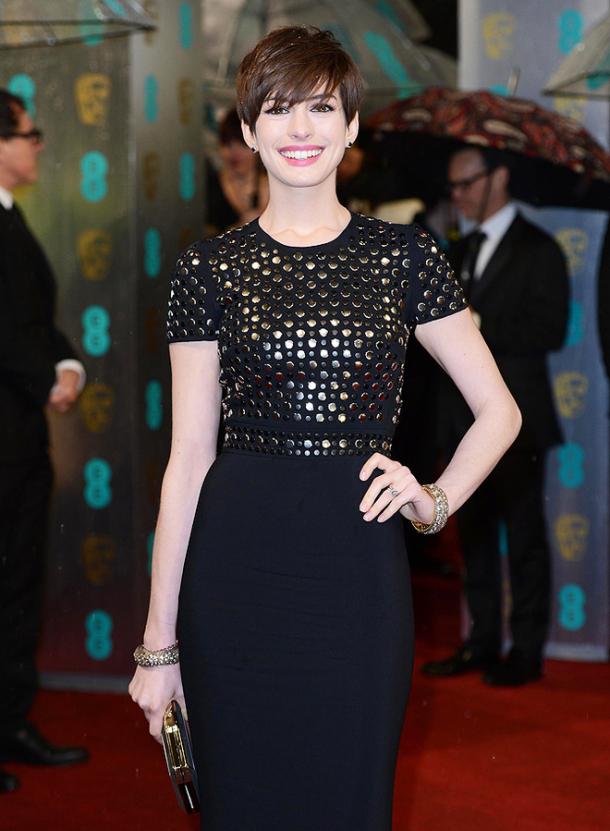 Alice Eve dress with decoration in the form of flames on the bodice could well come to the ceremony BAFTA, if not updo rock-and-roll style that completely destroys the whole elegant black dress. It feels like a bit of Alice missed with the ceremony - such an image would look organically on the red carpet "Grammy", and for the BAFTA should choose a more classical ensembles.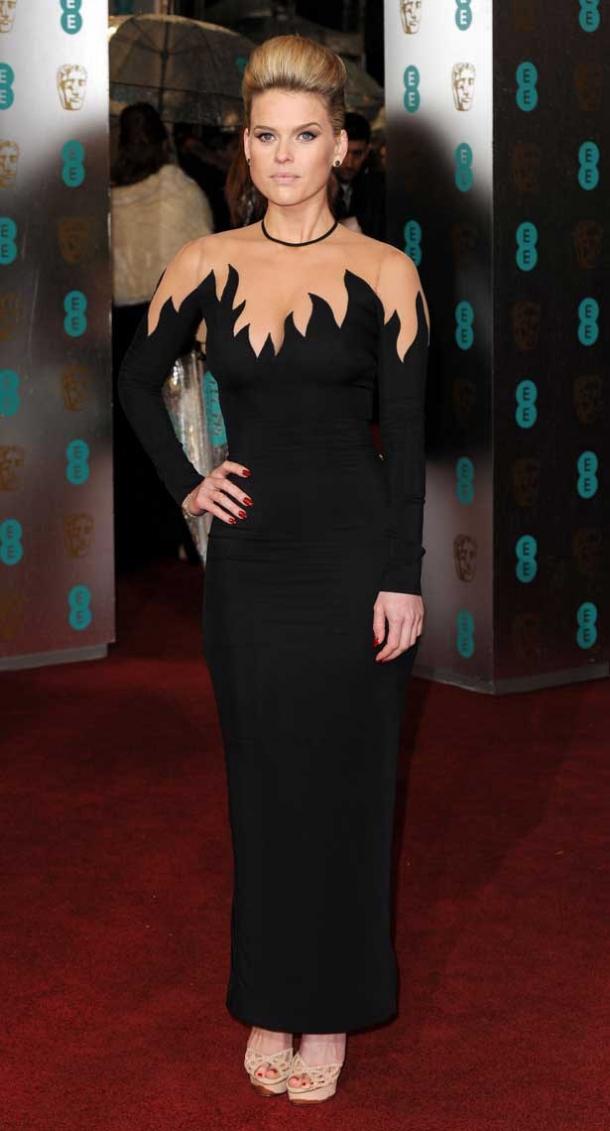 Juno Temple, which became the "Breakthrough of the Year" according to the BAFTA, appeared on the red carpet in a dress Stella McCartney and a new hair color. Simple boiling-white outfit with black decorative elements in the best traditions of the British fashion house could easily be one of the best images of the ceremony, if not the clutch in vintage style, which obviously did not come to him.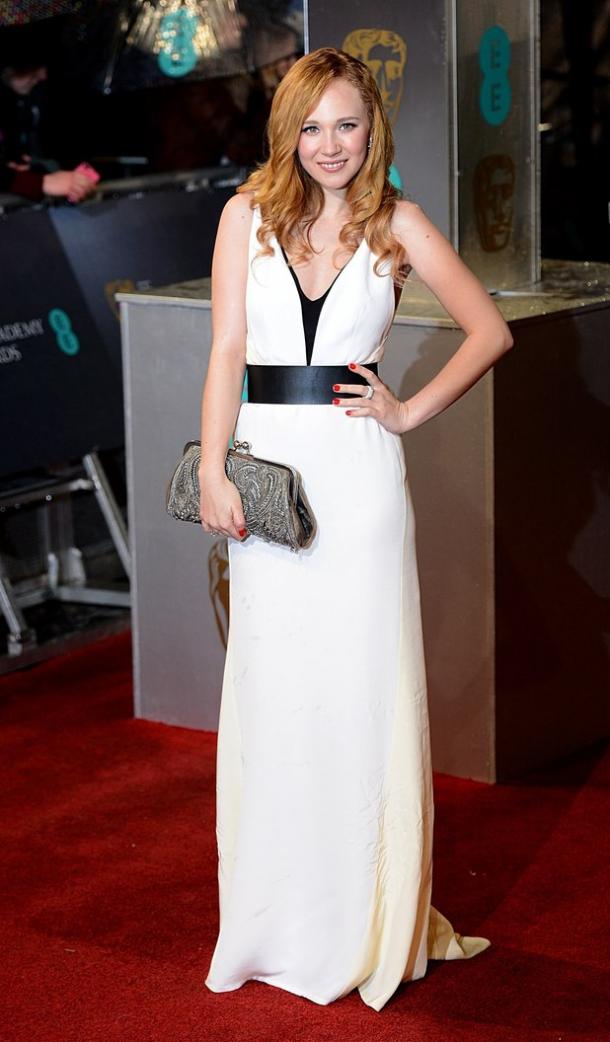 In Elie Saab dress hard look ugly, and celebrity skillfully use it. Amy Adams chose the red carpet couture creations of one of the Lebanese designer with a magnificent finish from Chantilly lace. In my opinion, Amy managed to create a very solemn manner in this black dress, which she prudently added a luxurious earrings with pink stones, although I believe that the soft appearance of actress requires a more delicate dresses delicate colors.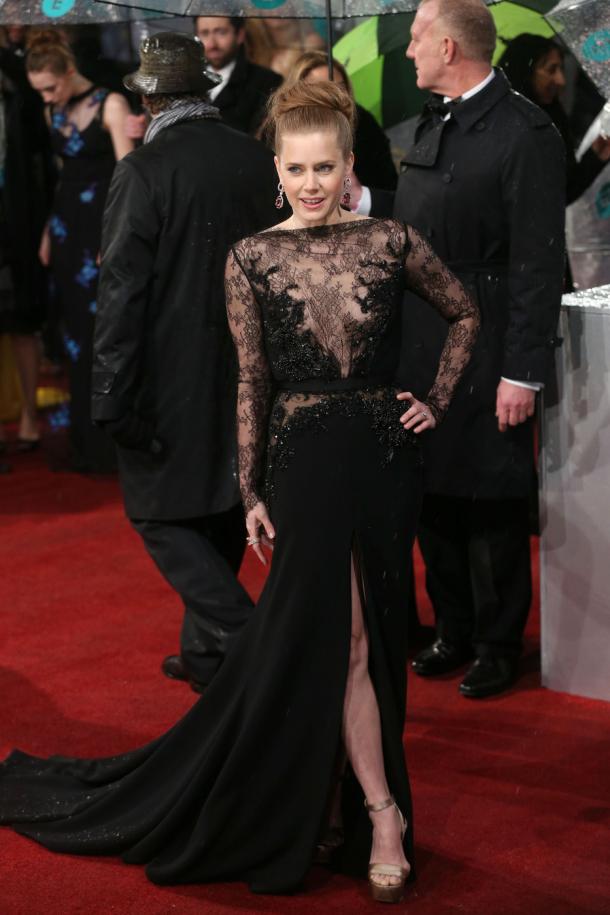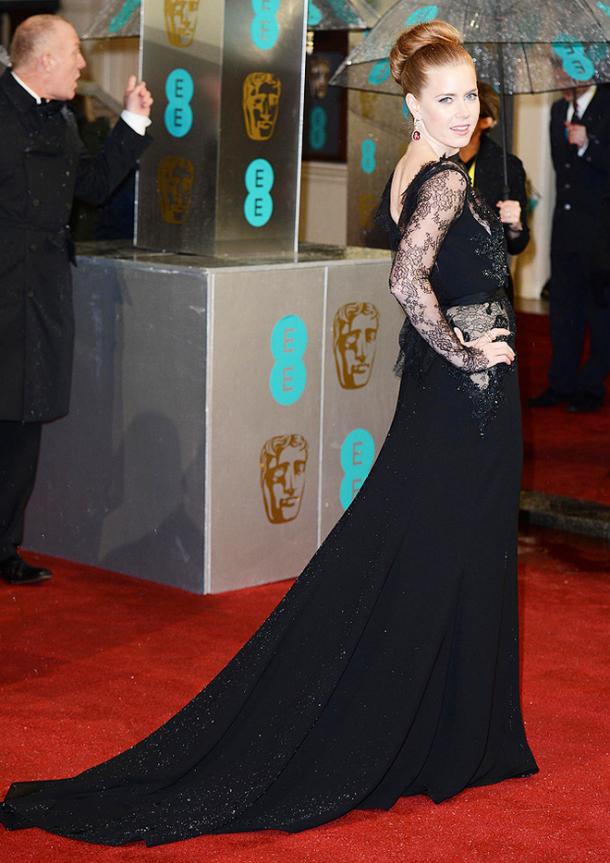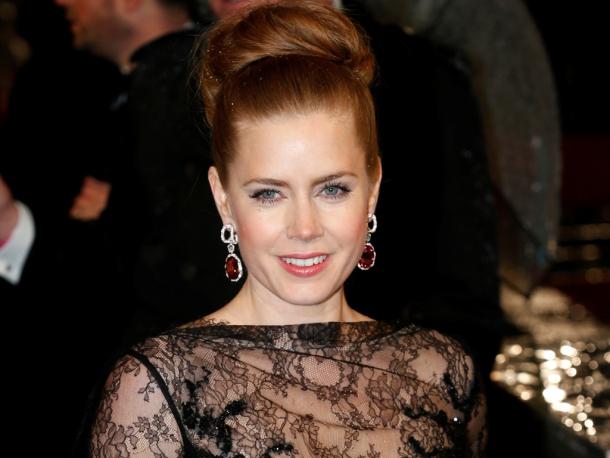 Cold weather forced Jennifer Lawrence, who recently suffered pneumonia, throw over a dress black wool coat. Indoor Jen took off her coat and showed all beautiful pale pink toilet of couture collection Christian Dior. I am very glad that the young actress opted for a light, girlish dress as opposed to more mature outfit, in which we are accustomed to see her. In addition, the dress is perfect it fits and looks very nice.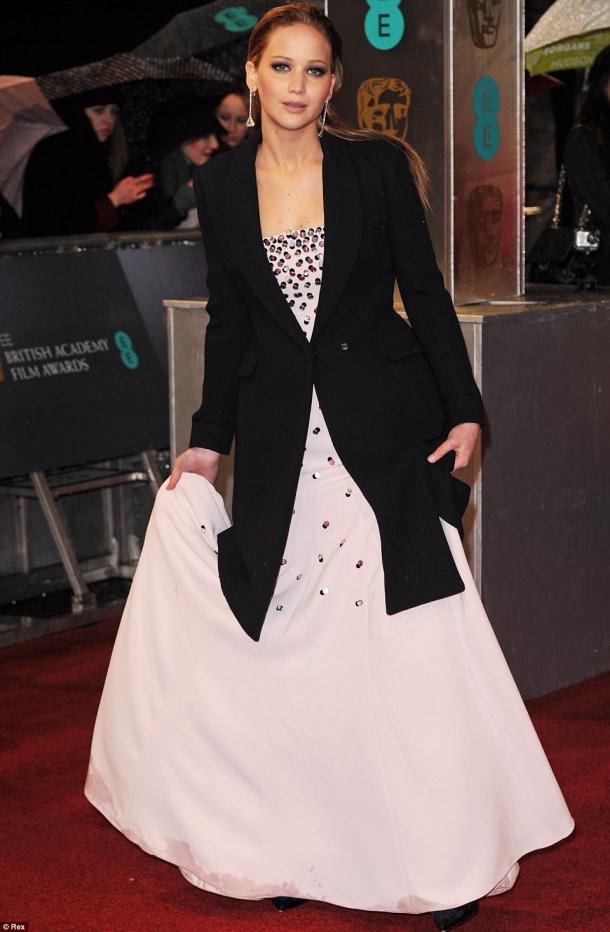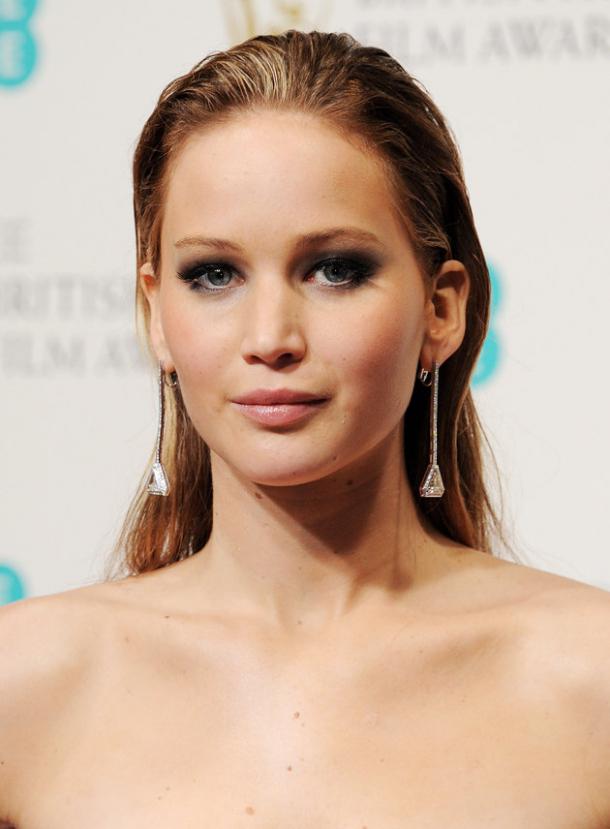 Thandie Newton in Louis Vuitton. Black lace dress - not the original choice for the red carpet, but it has every chance of success, if you choose the right frame for it. With accessories in the form of Tandy's all right, but makes a bow hairstyle too casual - a lace dress requires smooth hair, low ponytail with a glossy effect would fit perfectly.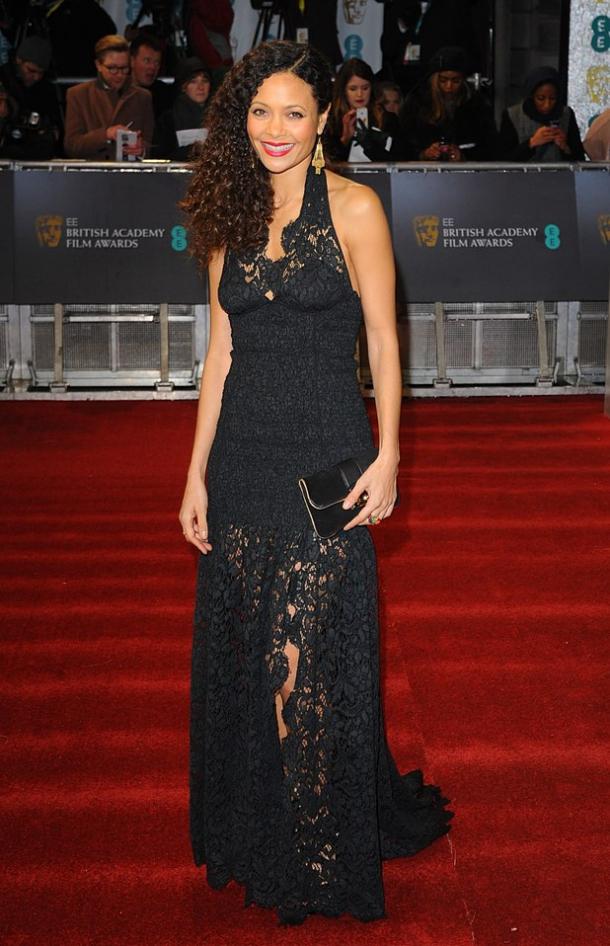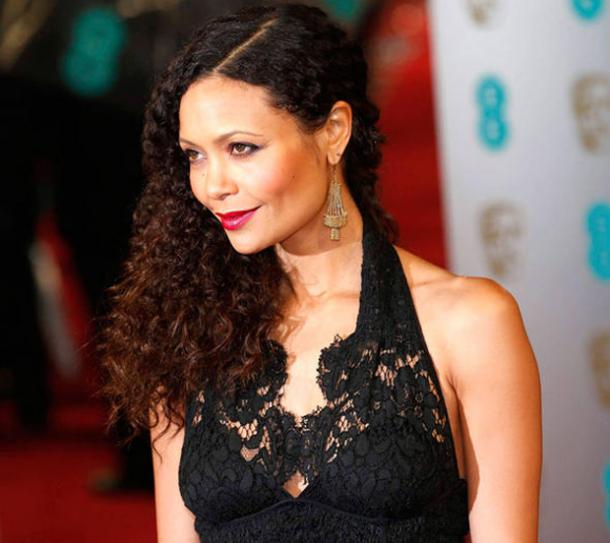 Another black dress - by Olga Kurylenko. Dress the actress did not cause I have absolutely no emotion - normal, unremarkable evening dress.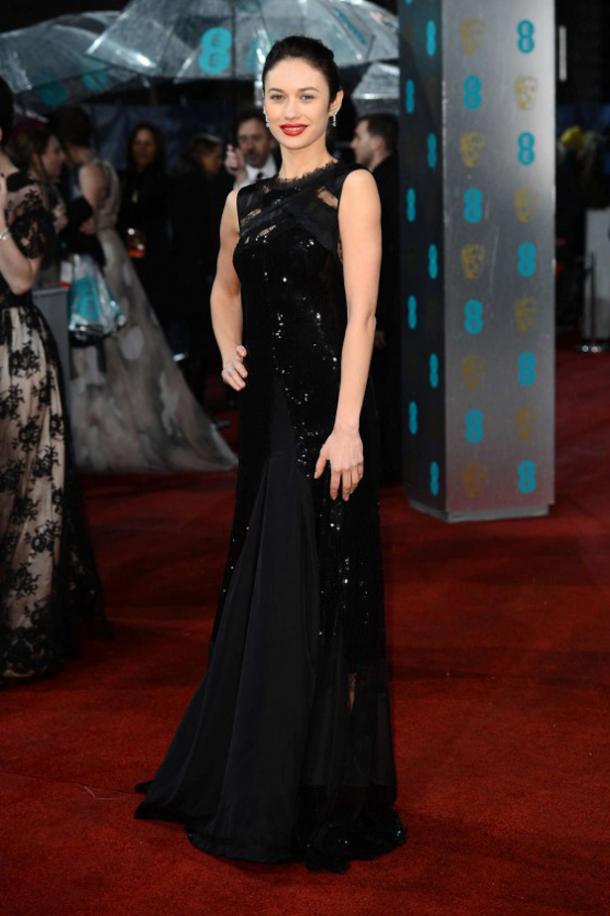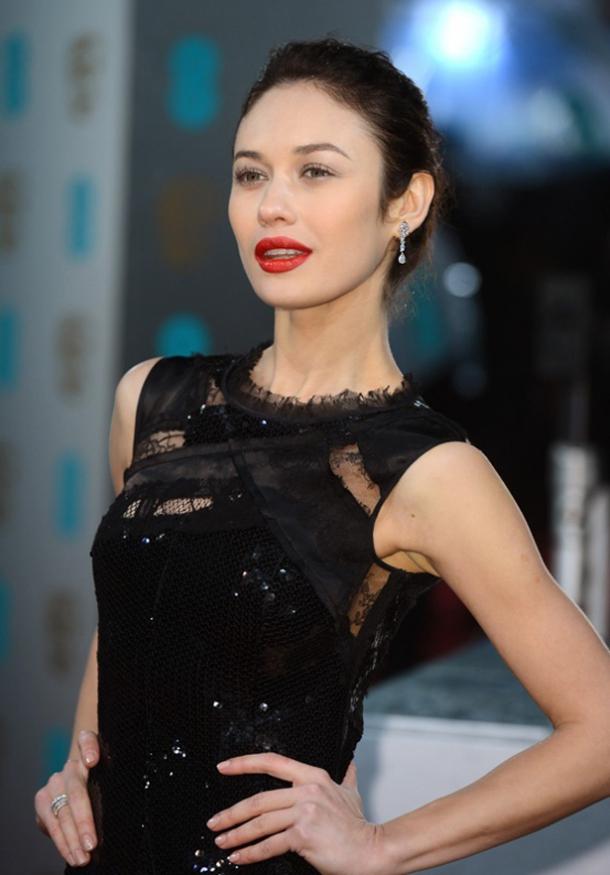 Elizabeth Olsen opted for the creation of the red carpet couture line of Chanel 2011. This outfit is certainly not devoid of personality, but excessive decoration simply outshines Elizabeth, who can not boast of a very bright appearance.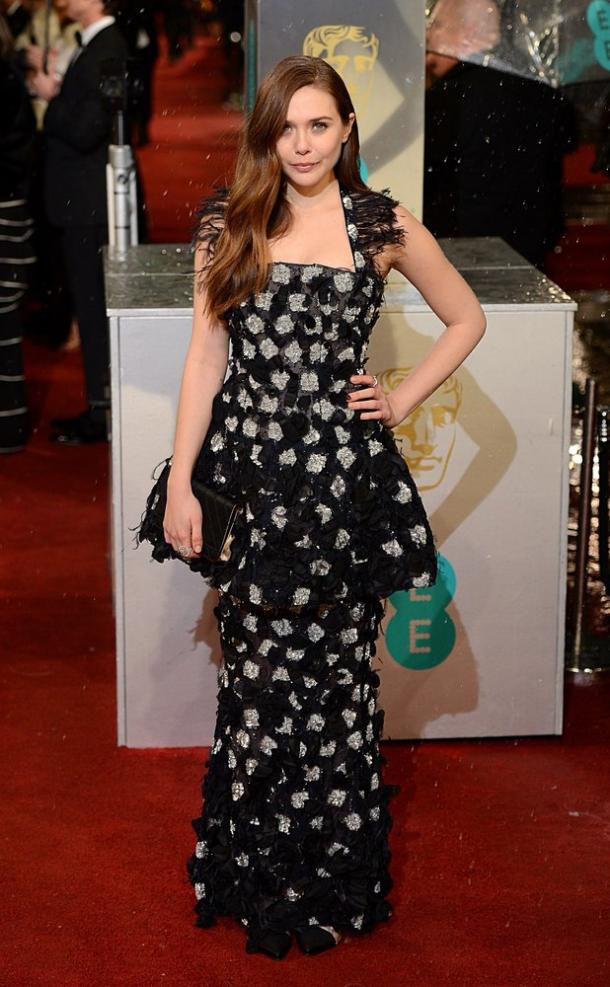 Juicy yellow dress, which showed us Marion Cotillard, was a breath of fresh air among the variety of black dresses on the red carpet this. Actress once again opted for Dior Couture and chose the original style evening dress with overskirt volume and transparent insert on the thigh. I admit, it's not my most favorite outfit from the collection of French couture house, but I really liked the way he presented the audience Marion. Also, I do not think anyone else had the courage to put on a brave outfit on the red carpet.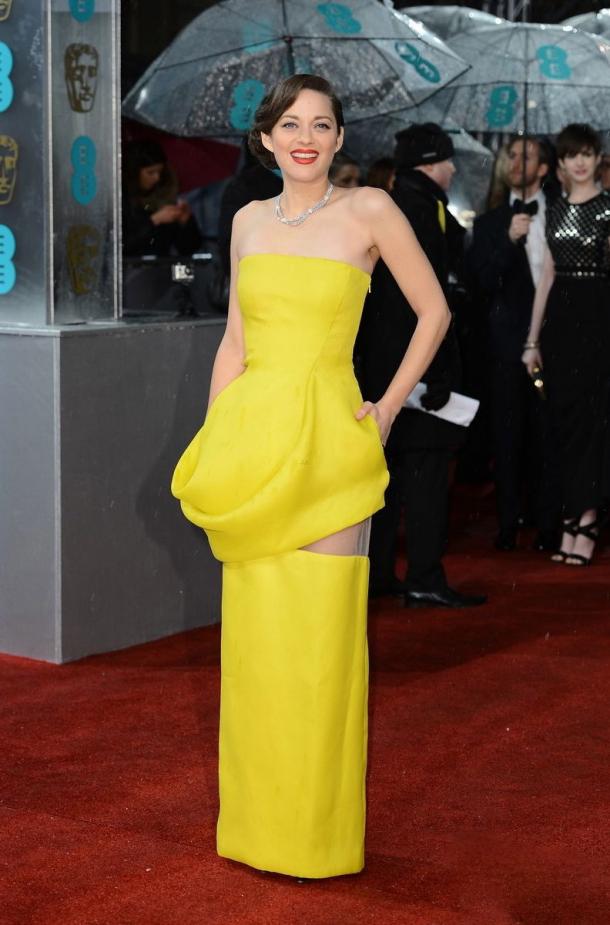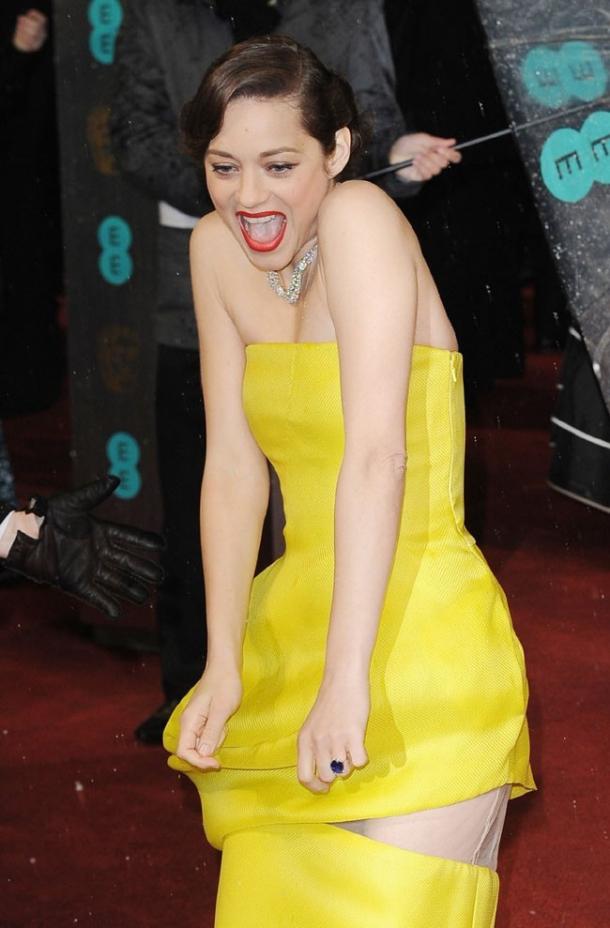 I always look forward to the release of Sarah Jessica Parker on the red carpet, and this time was no exception. Sarah arrived at the ceremony in an elegant black suit, Elie Saab, which the actress has added a simple black boat and big jewelry with diamonds. I confess that I am somewhat disappointed with the choice of a style icon, this time because Sarah loves and knows how to surprise, but this time it did not happen.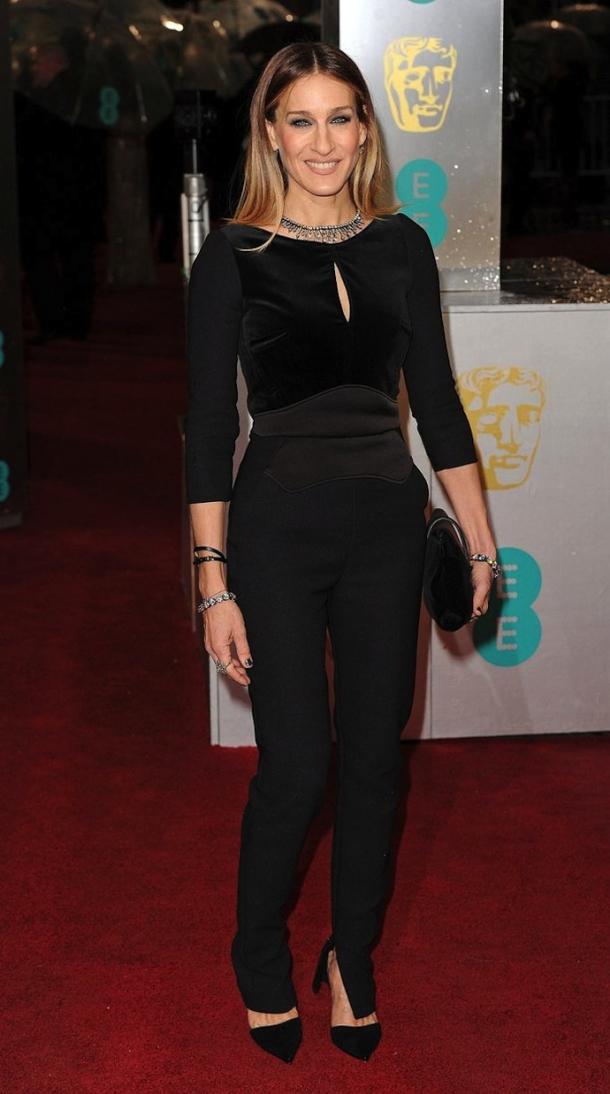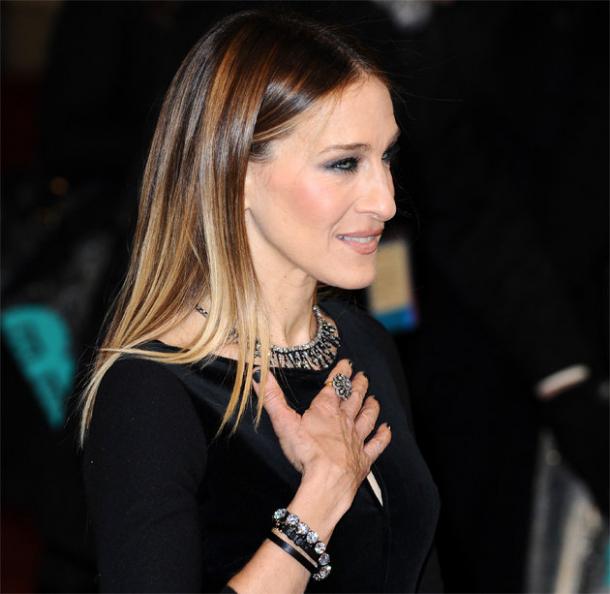 Young actress Alicia Vikander, as well as Sarah, made a bet on black Total-bow. The girl came to the red carpet in an asymmetric dress Christian Dior, supplementing it with a simple hairdo and silk slippers. I like this image, despite the lack of color accents and shiny jewelry.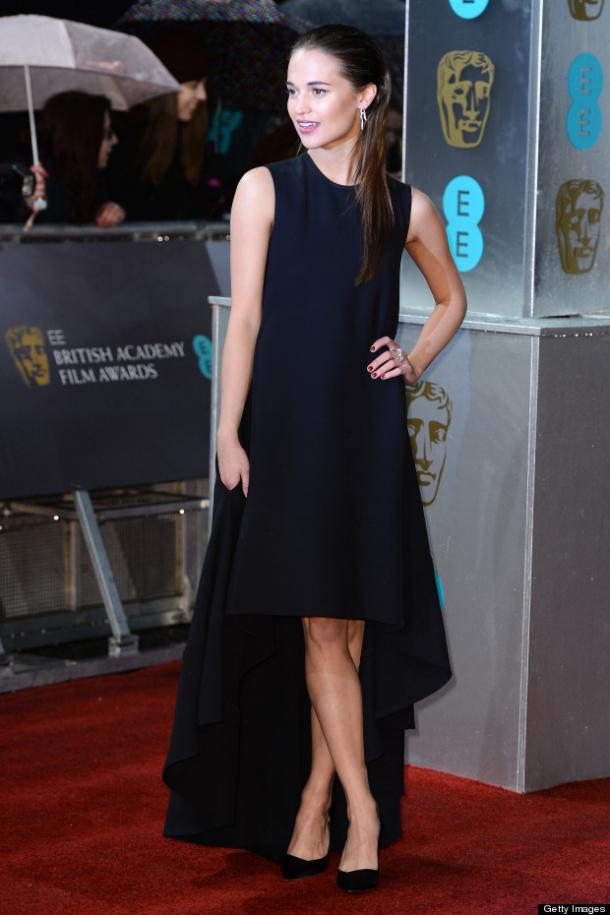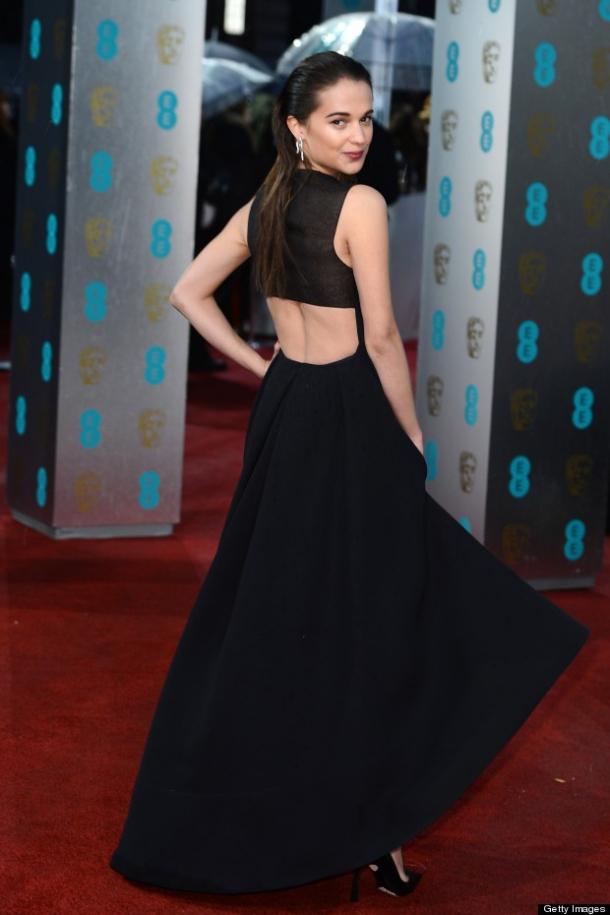 And in the end my personal top 5 best outfits BAFTA Awards 2013:
1 - Jennifer Lawrence in Dior Couture
2 - Marion Cotillard in Dior Couture
3 - Jessica Chastain in Roland Mouret
4 - Anne Hathaway in Burberry
5 - Alicia Vikander in Christina Dior
And wait for the top five from you!