Unlike the list of names of the winners, past red carpet in London yesterday BAFTA ceremony does not become a big surprise for the audience. Dresses star guests were traditionally elegant, diamonds - as usual luxury and smile - worth millions. So, I offer you the most comprehensive overview of a red carpet BAFTA 2014 - choose favorites!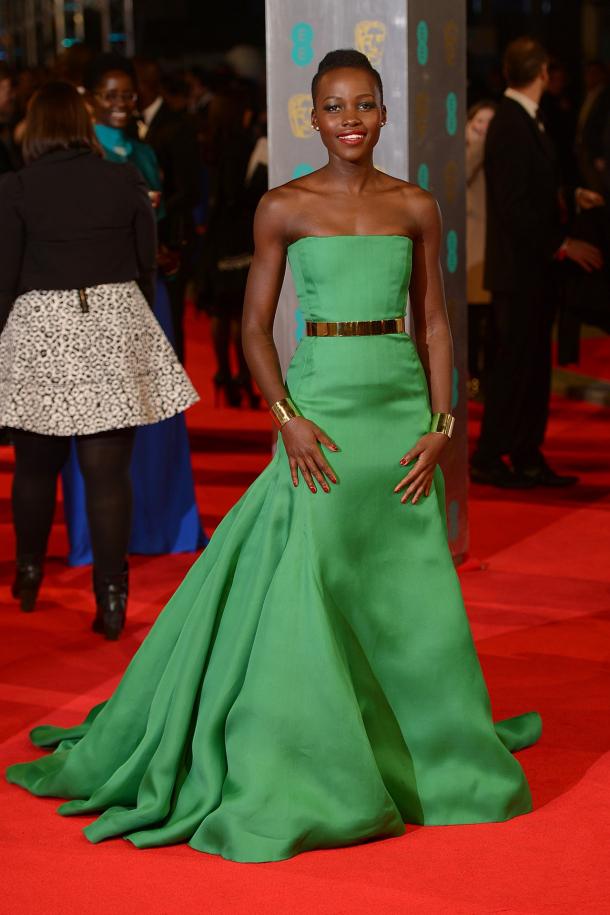 It was a long time before Amy Adams grew aerial dresses with layered skirts and turned into elegant and sexy woman. For yesterday's ceremony, the actress chose a discreet but spectacular evening dress by Victoria Beckham - Dress-column precise silhouette with the original transparent bodice with elements of masculine style. Enormous and perhaps decisive role in the creation of this beautiful image played styling - berry shade of lipstick, nail polish and smooth wine beam outfit brought a whole new level.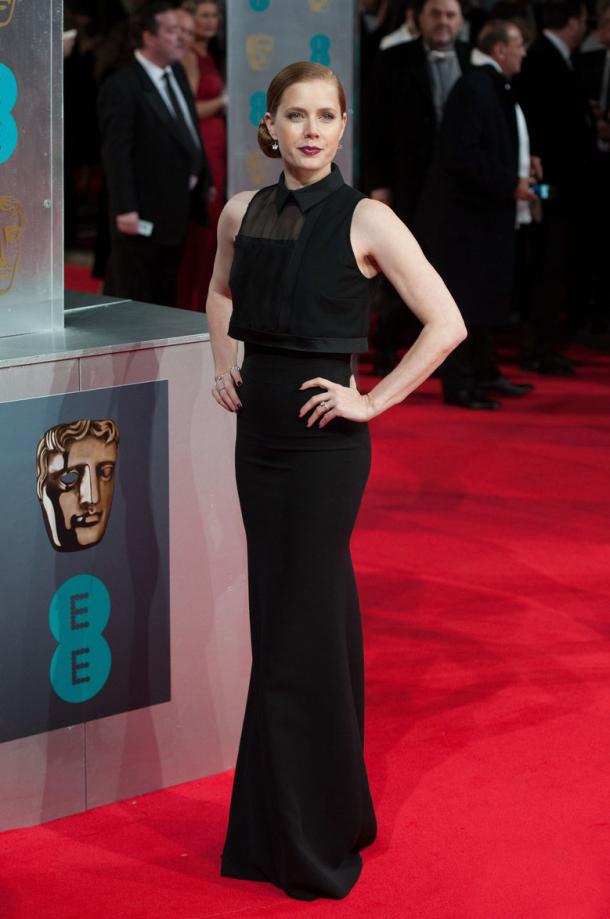 Once again he stayed true to his style and concise manner lover Samantha Barks. Complementing minimalist ivory dress by Calvin Klein Collection elegant pearl necklace, the actress was able to easily maintain a balance between restraint and solemnity.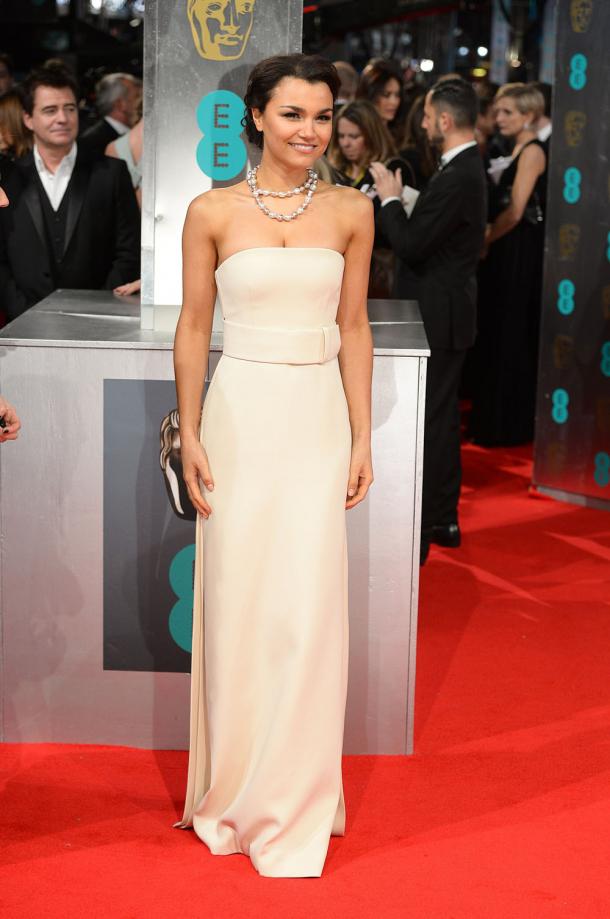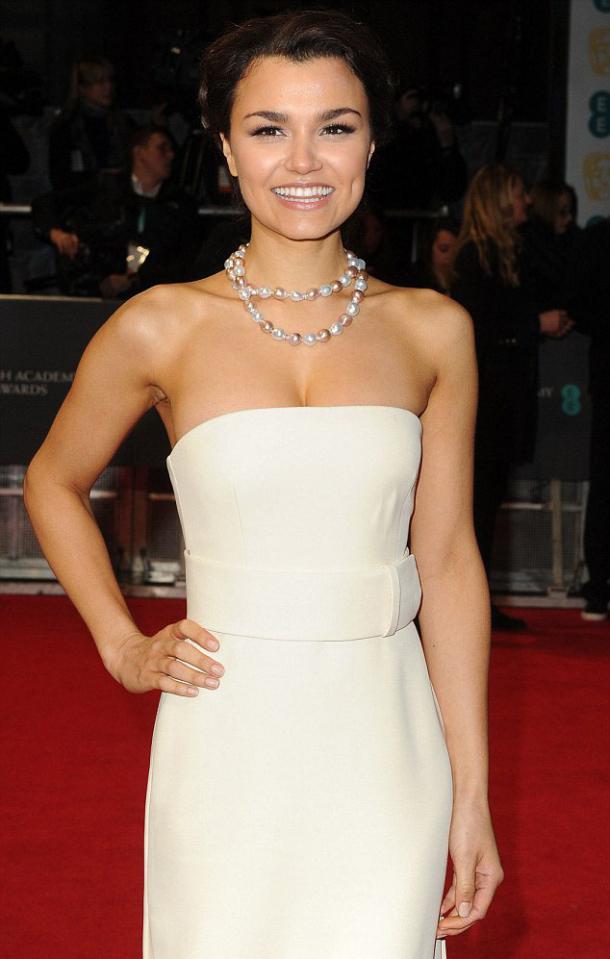 Perfect from head to toe image presented on the red carpet, Naomi Harris. The actress went out to the audience in a dress from the fashion house Gucci, which at its sheer brevity seemed truly impressive thanks to a stunning crimson hue and sexual styles. Not stopping there, Naomi added the image of a pair of sexy shoes unusual design - a more appropriate footwear for this along and think hard.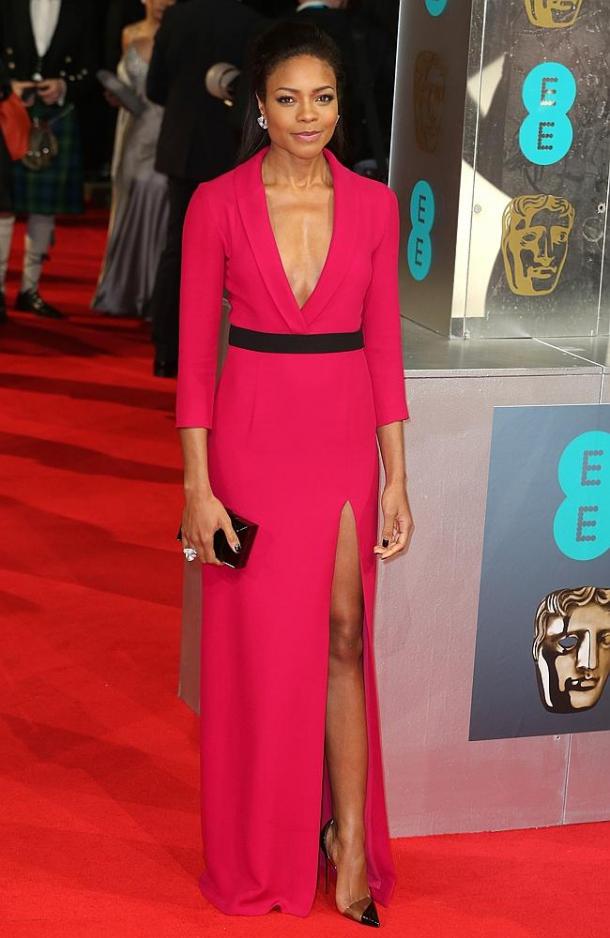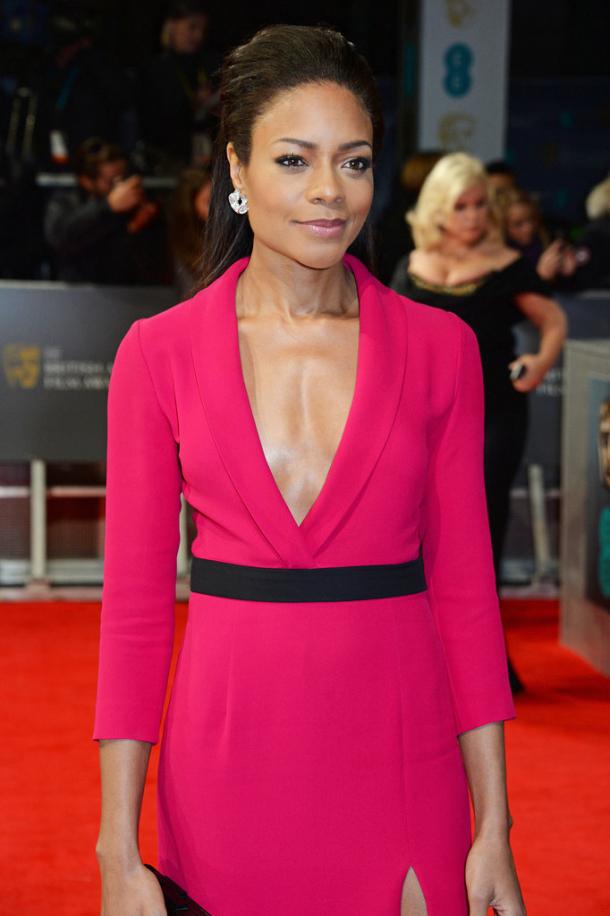 Despite the fact that not everyone can afford a real vintage outfit to wear such a dress on the red carpet - top courage. Apparel, dating back more than 50 years, often look very unusual and should be able to apply. The appearance at yesterday's ceremony Gillian Anderson in the toilet Vintage Balmain Couture 1949 was intriguing, but the actress did not have stylists skill to beat the right outfit. Personally, I am dissatisfied laying - worth at least replace awkward careless hair on the tail with a sleek glossy parting, and everything fell into place would be.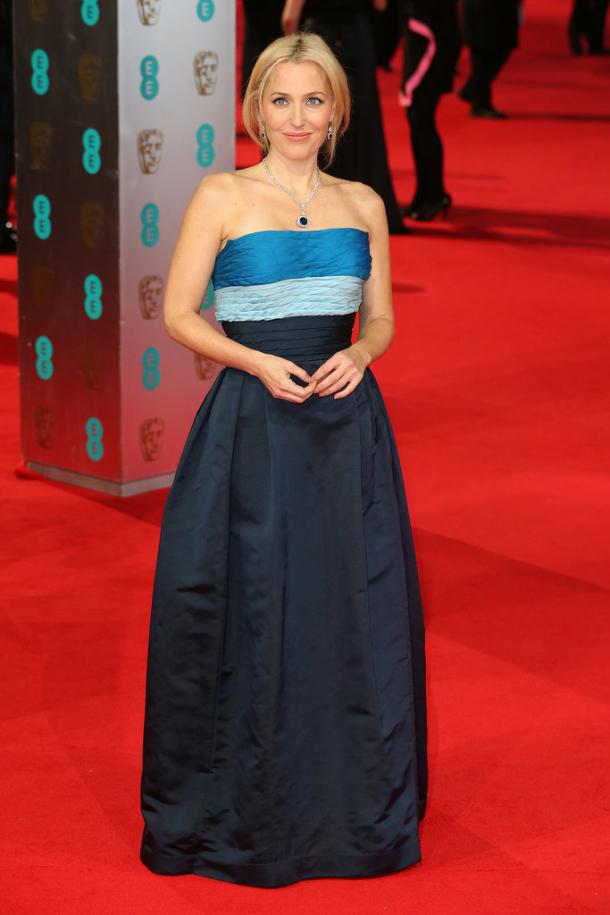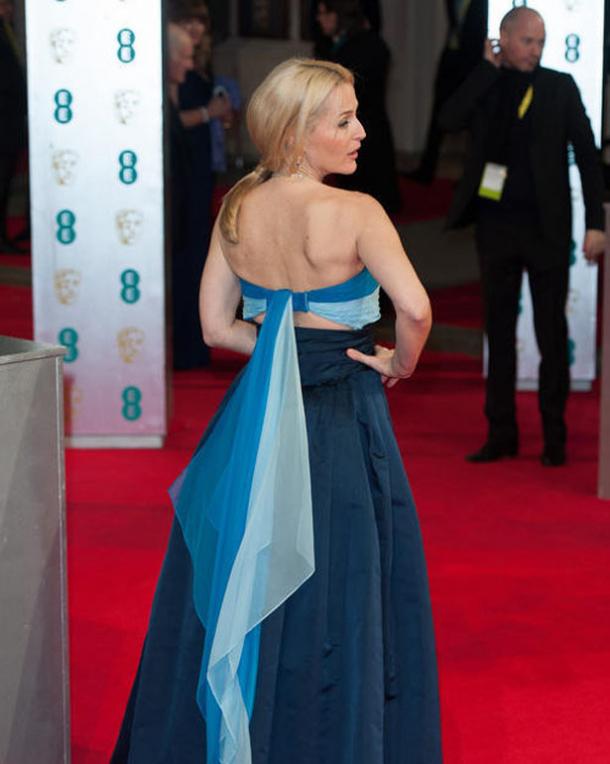 We all eagerly awaited the appearance on the red carpet Angelina Jolie, and to honor the actress should recognize that it met our expectations. Angie came to the ceremony not in evening dress, like most of her colleagues, and tailored specifically for her tuxedo Saint Laurent. Returning to a decade ago, the actress once again opted for the masculine style of dress, which is better than any dress emphasized her femininity and sexuality.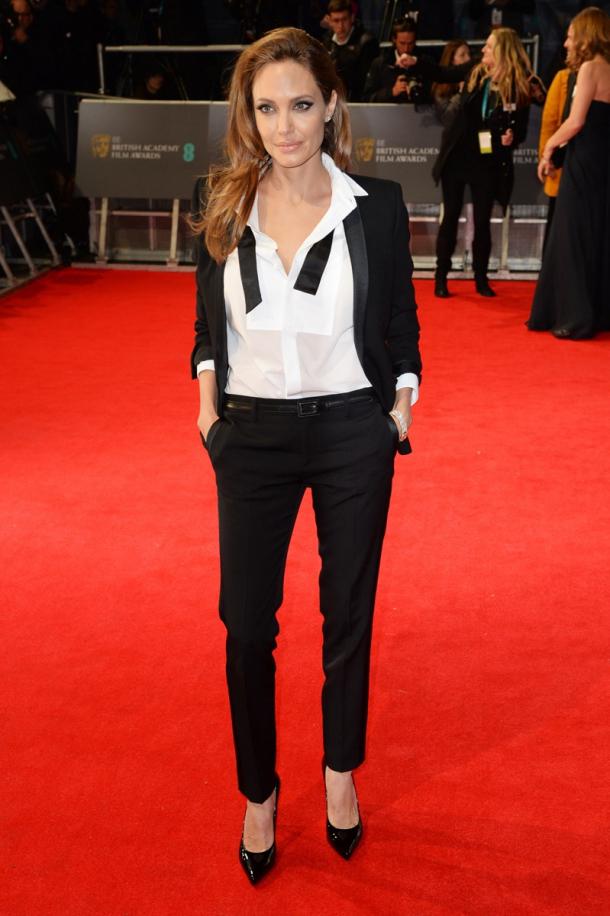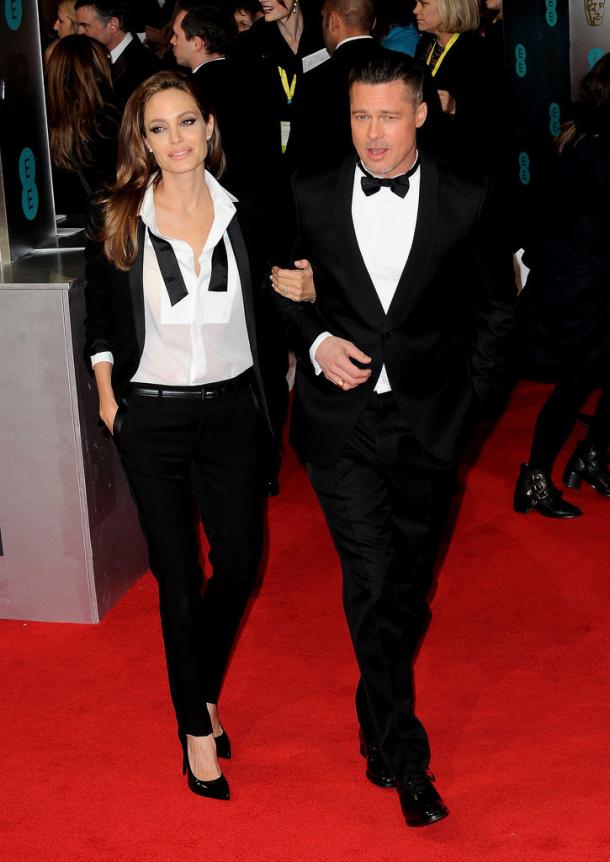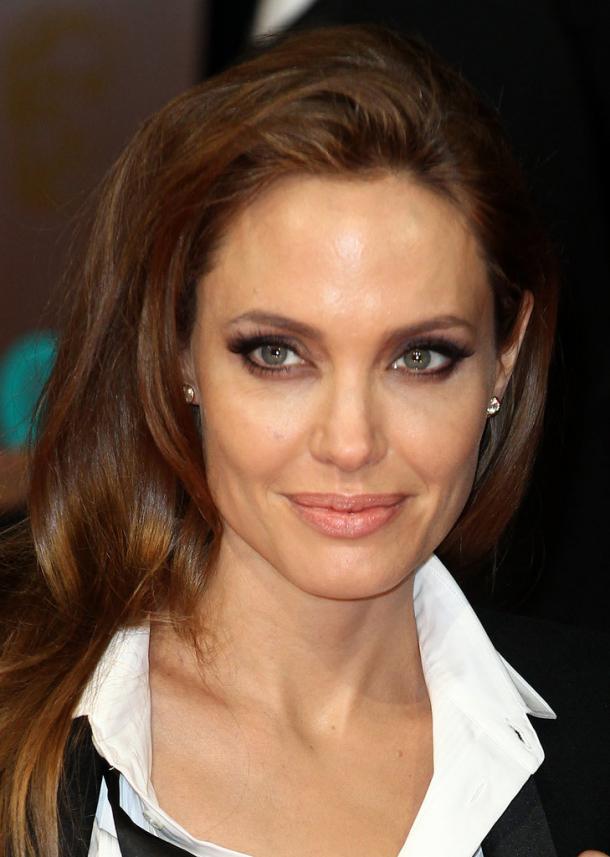 Out Alicia Vikander - a vivid example of how brands manage our consciousness. Do not have the attitude to dress fashionably house Chanel, he would be forever devoted to fashion anathema. But the authorship of this creation belongs to Karl Lagerfeld, and now fashion critics and editors Vogue called it one of the best outfits of the ceremony. Well, at least I found a reasonable person, compare this crazy dress with a chicken suit.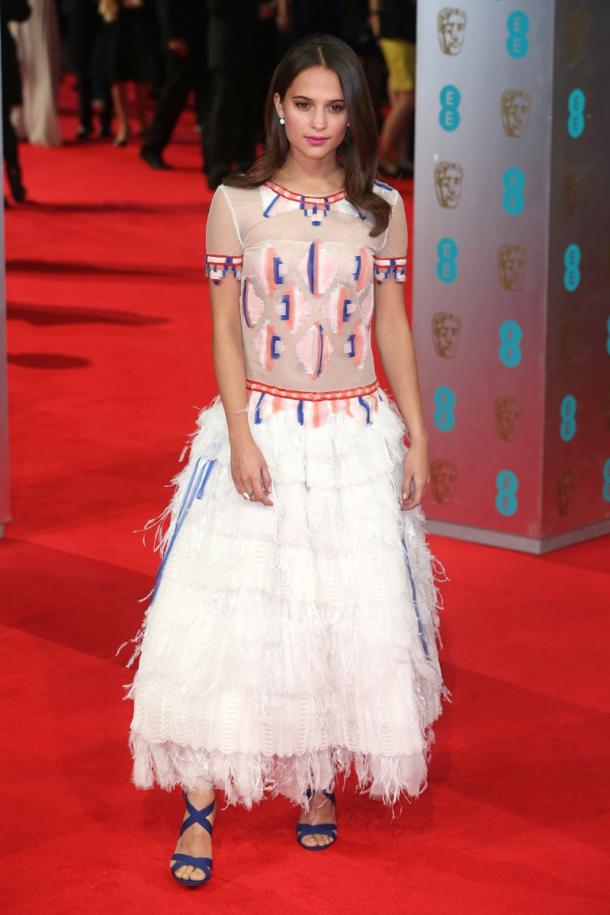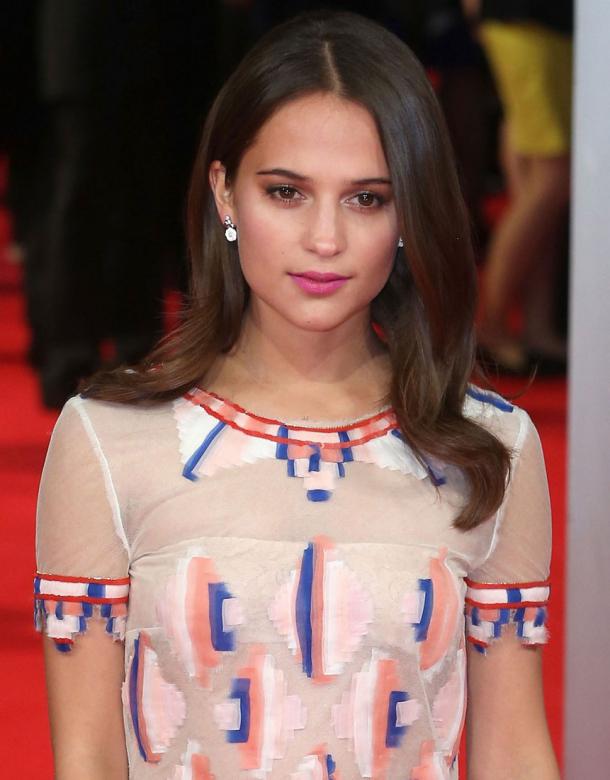 Style icon live is not easy - they constantly need to keep the bar to match its prestigious title, as is a little relax and have everything turn up their noses. Something similar happened yesterday with Cate Blanchett. Having made a choice in favor of an elegant dress with a large floral print by Alexander McQueen and a massive necklace Chopard, the actress has moved from the category of "delicious!" In the category of "not great, but it will." Frankly, I was expecting more Kate - we all know what it can do.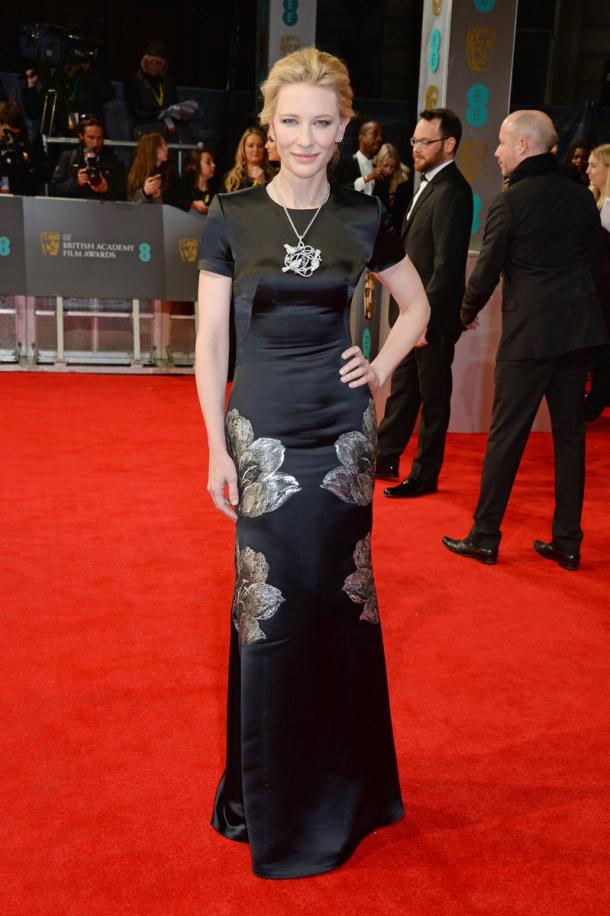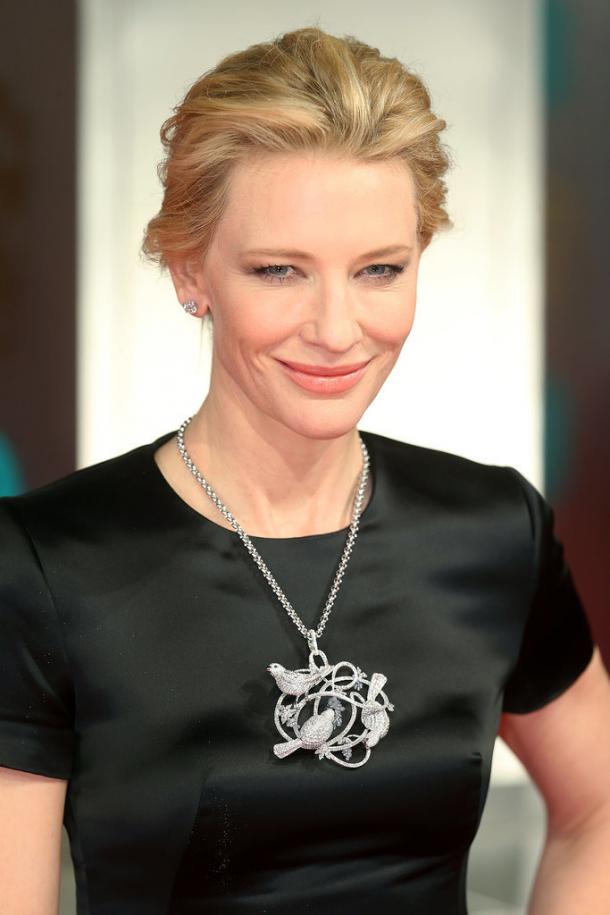 But from Lily Allen's no one waiting. And what have we got? Mad creation by Vivienne Westwood with an orange bodice, a pink skirt and a giant coral bow, weird flavored fluffy decoration on the head. It was all very funny and the singer herself is clearly to enjoy his pastime ... but even until the outfit did not have to return in the near theater around the corner :)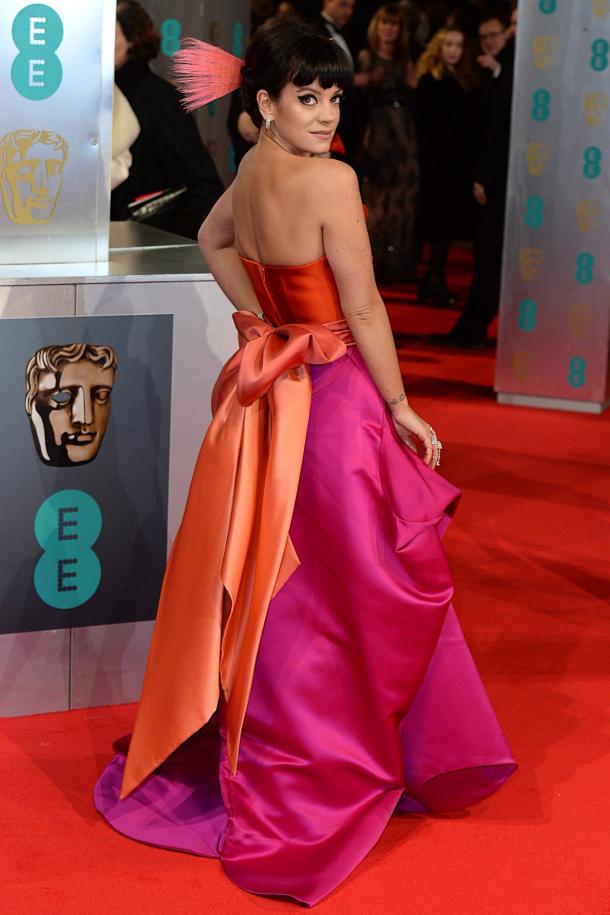 The dress from the spring collection of Givenchy, which appeared at the ceremony Imogen Poots - not for the timid natures. These triangular cutouts at different places look quite frankly, if the neckline and chest causes mixed emotions, the naked underbelly suggests strange thoughts. That and look, what you see something you unnecessary.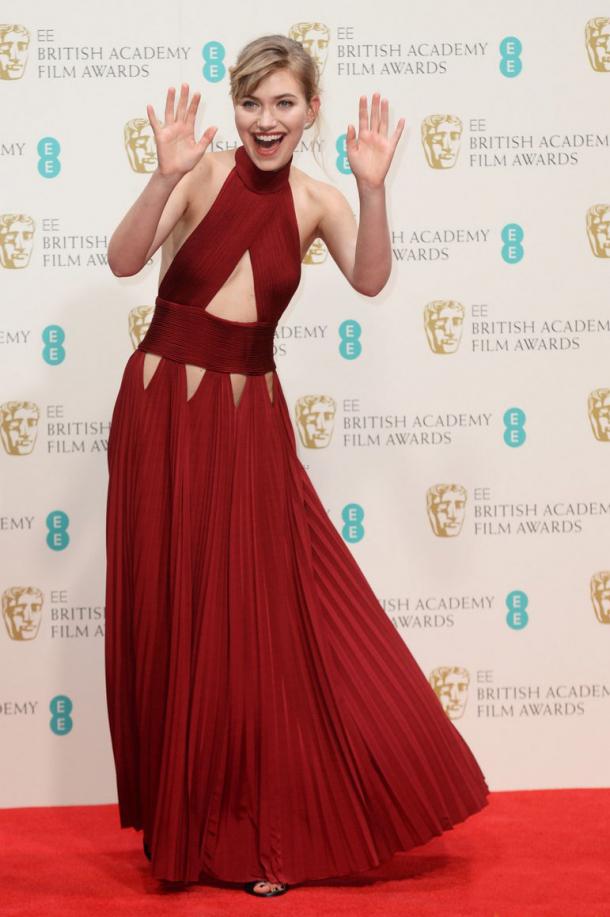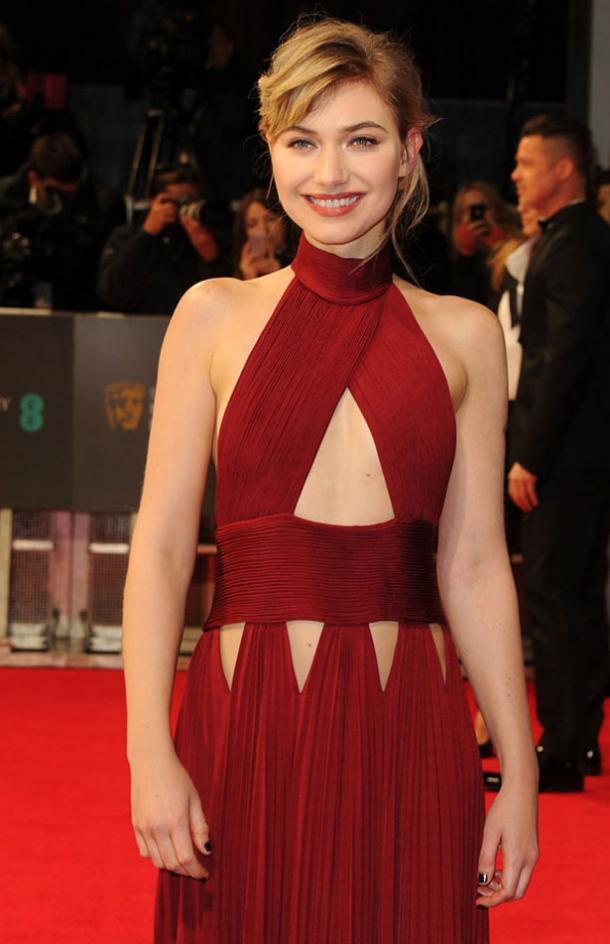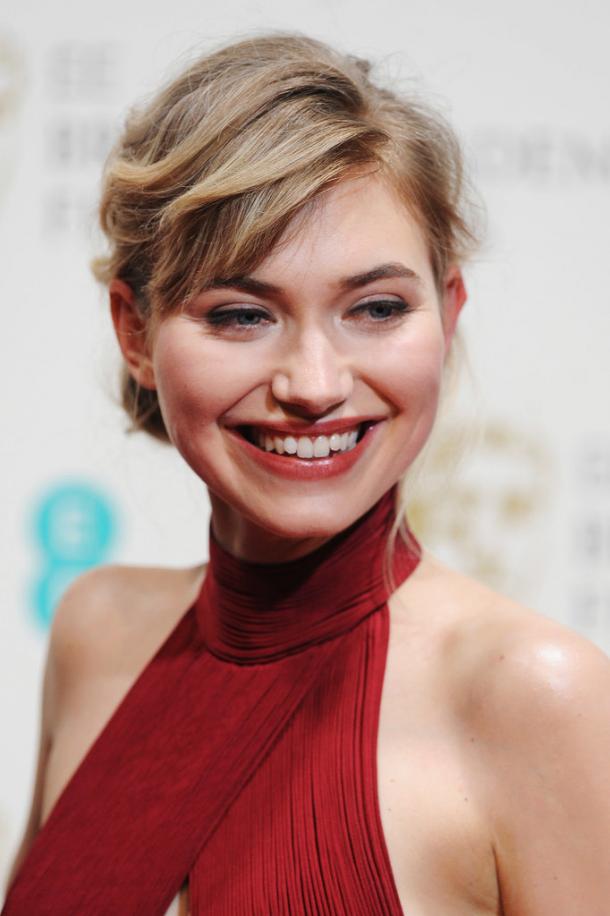 Again, opting for the brand Miu Miu, Léa Seydoux came to the red carpet in sapphire evening dress with transparent skirt, finished with crystals and seductive neckline. I have the feeling that the bottom and top of the dress belong to different way, otherwise how could such a beautiful and spectacular bodice coexist with such a strange and unattractive skirt?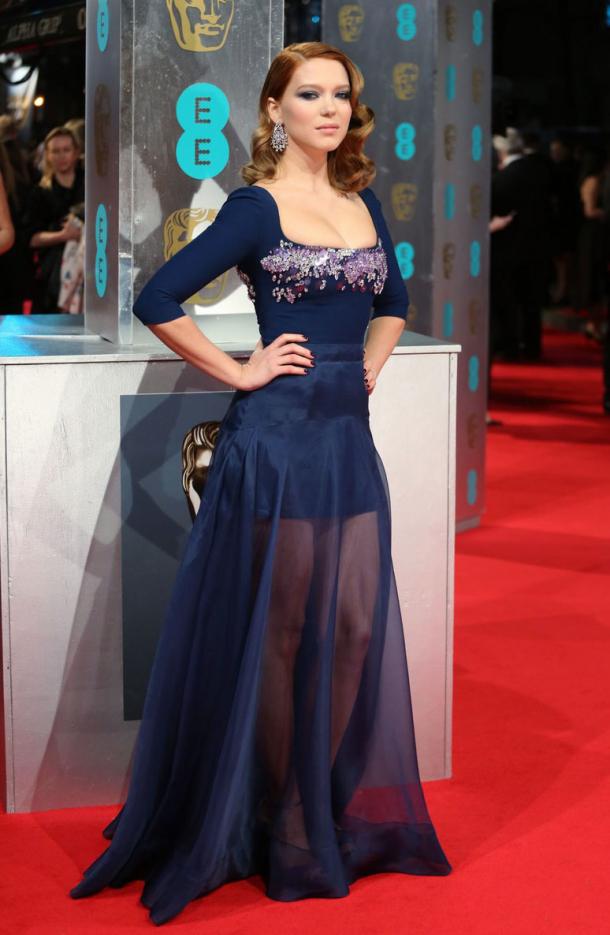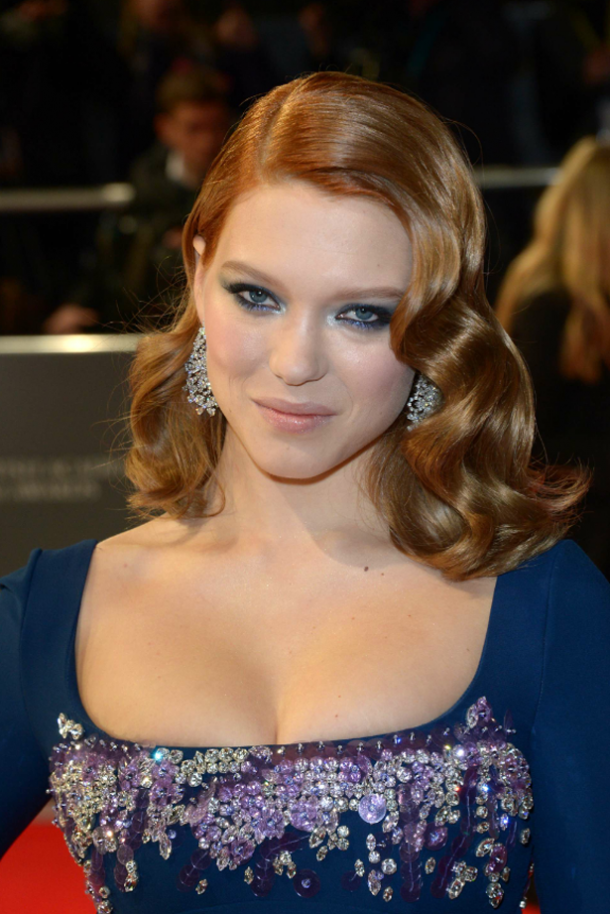 Style Michelle Rodriguez has always been ambiguous - the actress just did not shed much importance to the way it looks. Yesterday's fashion outlet stars "Fast and Furious" had every chance of success due to the aqua gown with original leather inserts, but the lack of grooming and polish, which is often needed on the red carpet, did their dirty deed.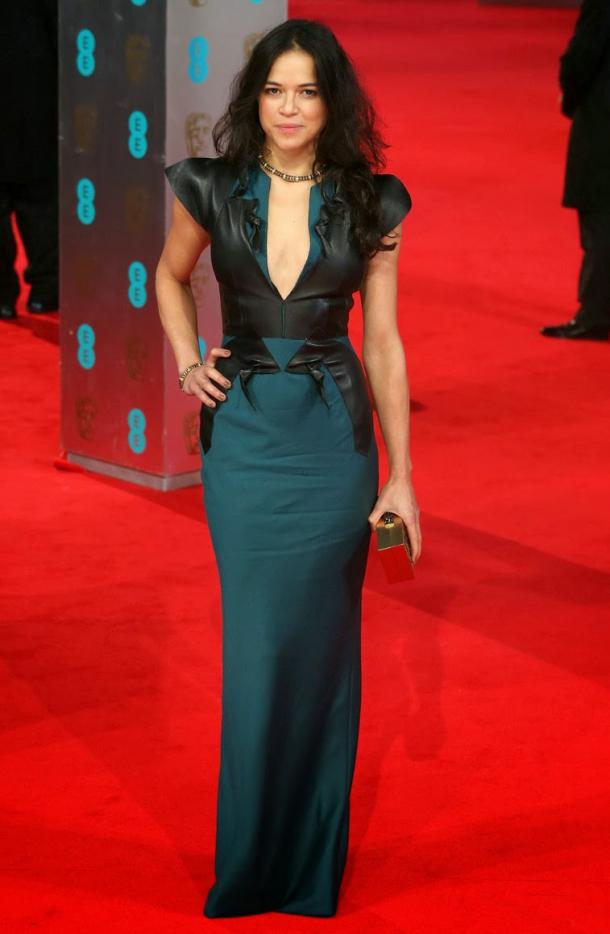 Choosing red carpet bright autumn coat with surround collar, Emma Thompson, and could not imagine that will result in its fashion output. Even after being in the room, the actress took off her robe, showing the outside and perfectly elegant red dress sitting restrained style of Maria Grachvogel ... but it was too late - the network flooded humorous pictures comparing it with Cruella Devil.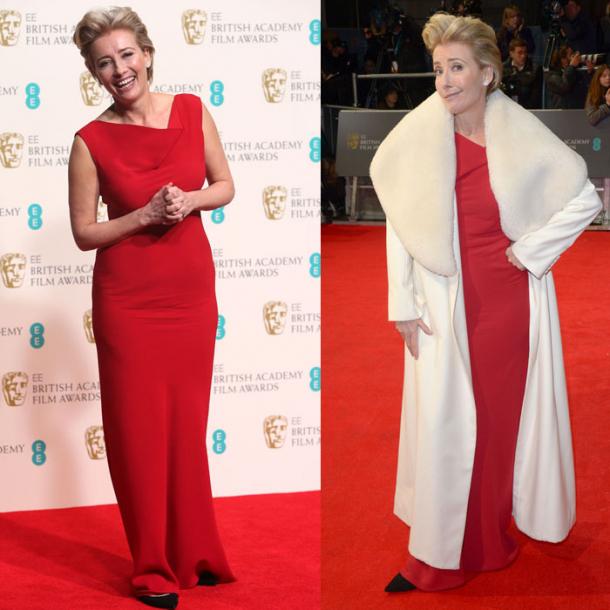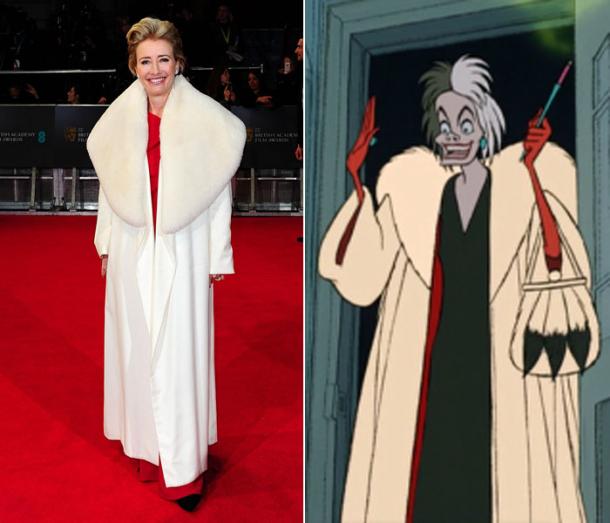 Helen Mirren, though not deprived of sense of humor, but sticks on the red carpet of a more traditional style. The actress was again dazzling in a dark blue evening dress from the brand Jacques Azagury rich payetochnoy trim, transparent inserts and cascading tulle skirt. Helen no longer surprises us with some fabulous fashion creations, but that it royally perfect style only wins.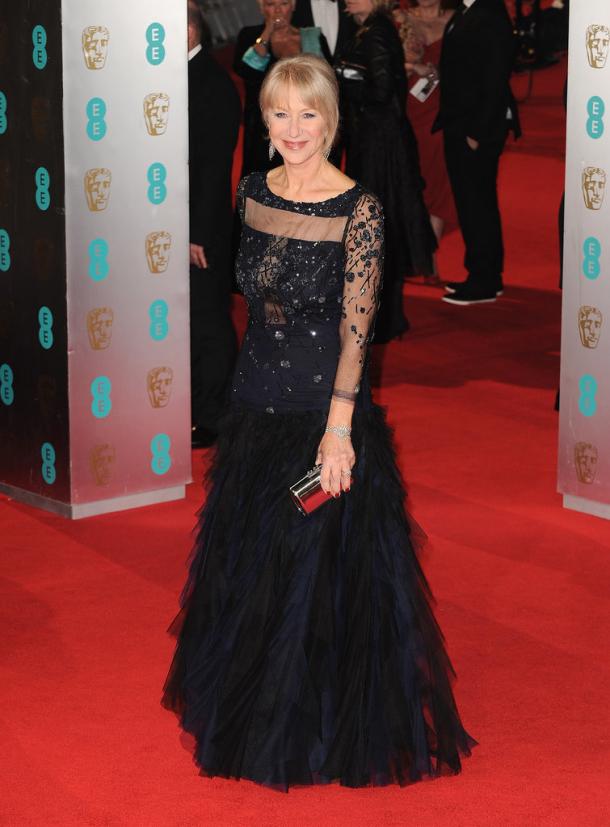 Again, leaving behind all my colleagues, Lupita Nyong'o once again impressed us with his terrific sense of style. Choosing milking ceremony dress from couture collection of Dior, the actress opted for a beautiful emerald green color and dramatic silhouette with a full skirt and train. As before, giving due attention to accessories and make-up, Lupita was the best on the red carpet BAFTA. Well, what else to say - J'adore Lupita, J'adore Dior.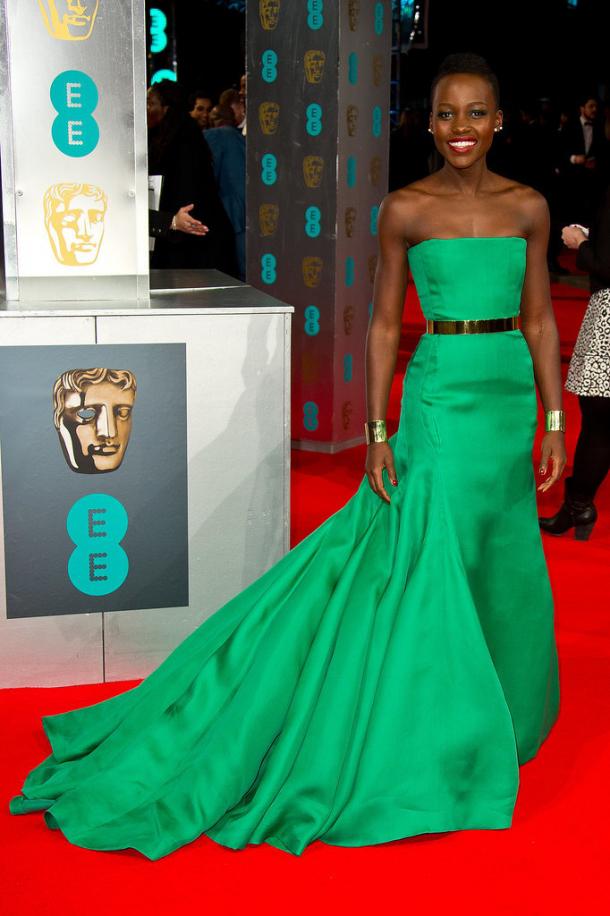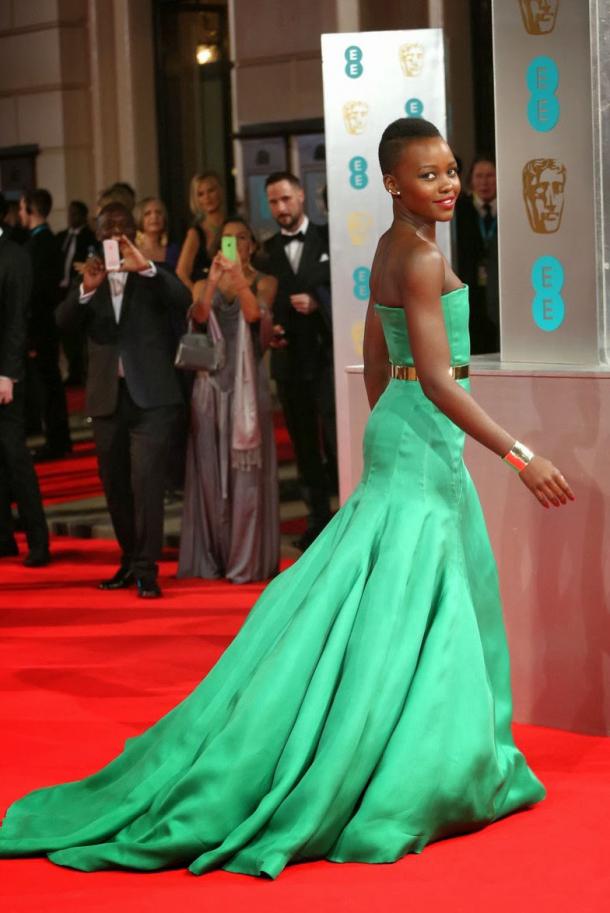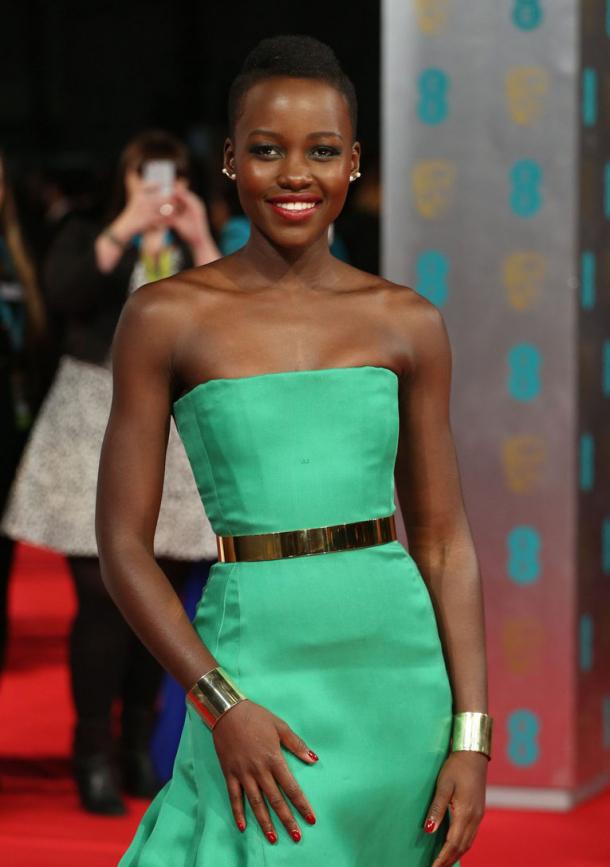 Maggie Gyllenhaal at Lanvin. Bespoke outfit could well do a good service to the actress, if not infinite love Alber Elbaz an excessive number of decorative elements. Due to the softness of his character Maggie simply did not dare to contradict such a sweet-looking, but in fact such a domineering designer, and arrived at the ceremony as it is - in lace, beads, crystals and sequins. Sorry, forgot to feathers.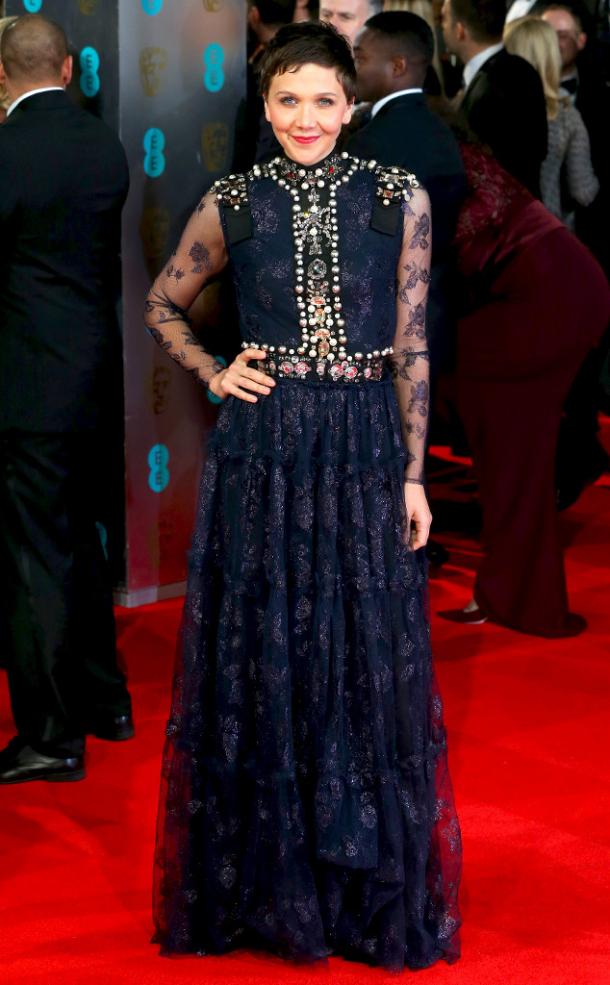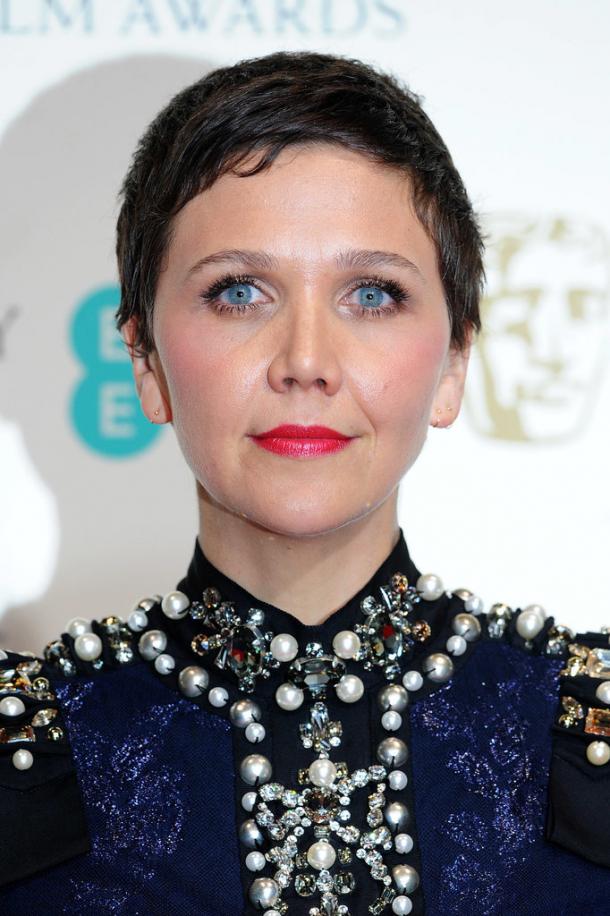 The image of a mermaid fairy-tale ceremony complained about the beauty Olga Kurylenko. Her outfit Burberry combined the girlish playfulness and female sexuality, for which he was named one of the most interesting and harmonious images of the ceremony.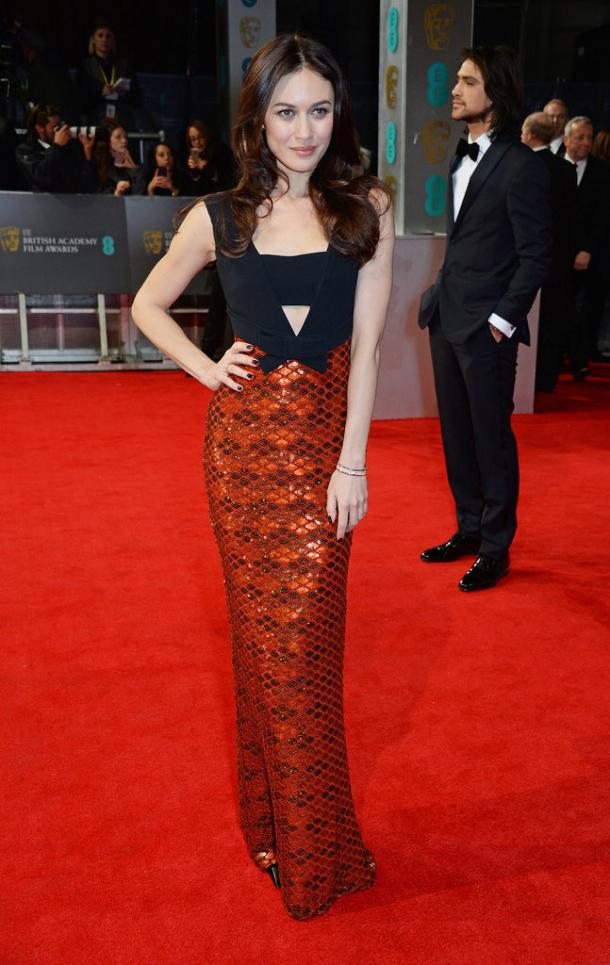 Another output of Uma Thurman in Atelier Versace, though not created a furore, but certainly was not the worst for the ceremony. This time, the actress opted for simplicity and elegance, appearing on the red carpet in a very sleek black dress, the main advantage of which were her delicious form. That, indeed, is the case when you do not dress makes the man, but a man - dress.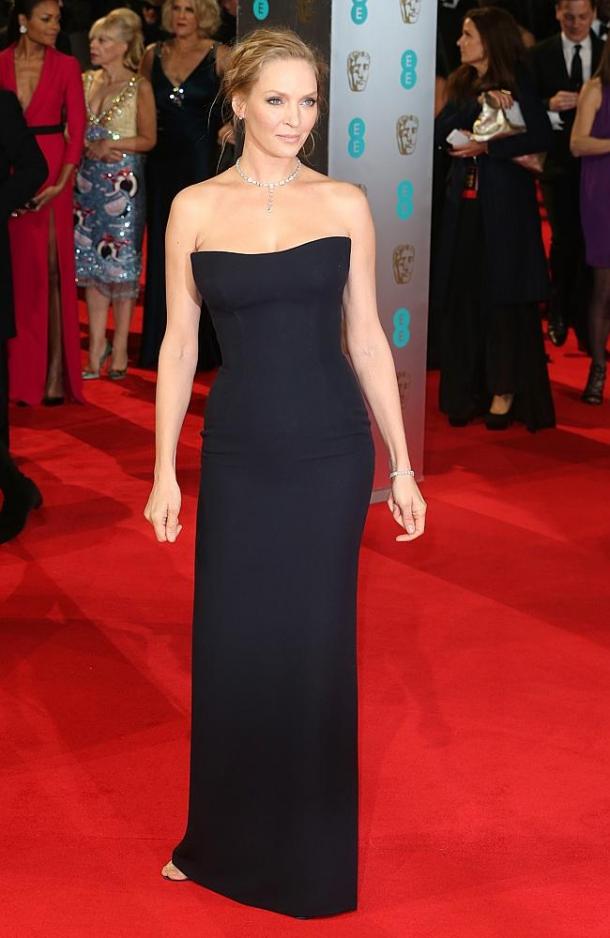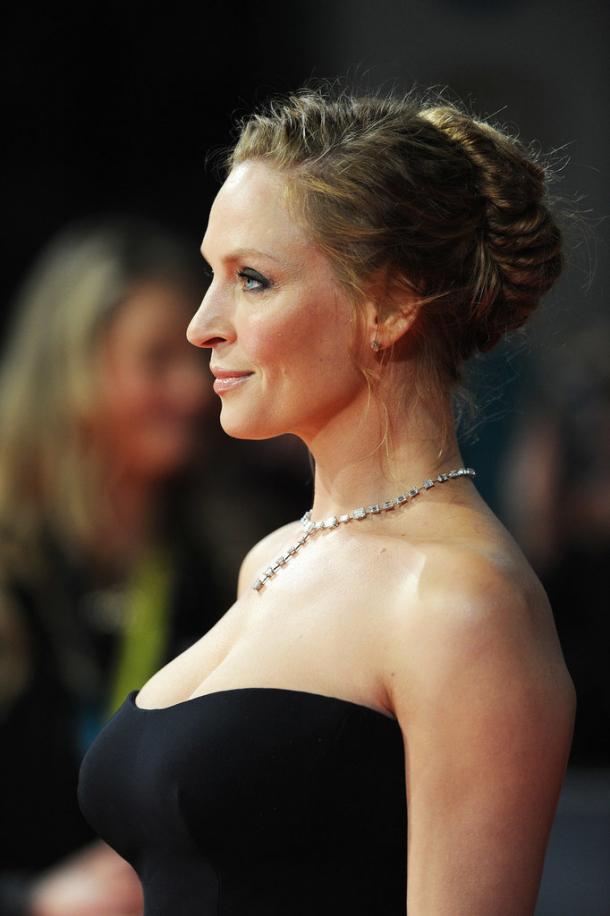 And at the end of the post, I certainly want to offer you my personal top 5 best outfits ceremony. So ...
1 - Lupita Ningo in Christian Dior Couture
2 - Angelina Jolie in Saint Laurent
3 - Naomi Harris Gucci
4 - Amy Adams Victoria Beckham
5 - Olga Kurylenko in Burberry