Held yesterday in Santa Monica awards ceremony Film Independent Spirit Awards in 2014 became a true independent film festival. "Dallas Buyers Club", "12 Years a Slave," "Jasmine", "Nebraska" - all these films were presented at Award nominations as the most vivid examples of paintings and qualitative independent figures of cinema. Let's see which of the above films became triumphant ceremony yesterday, and, of course, pay attention to the carpet, which is contrary to all the rules of yesterday was colored blue.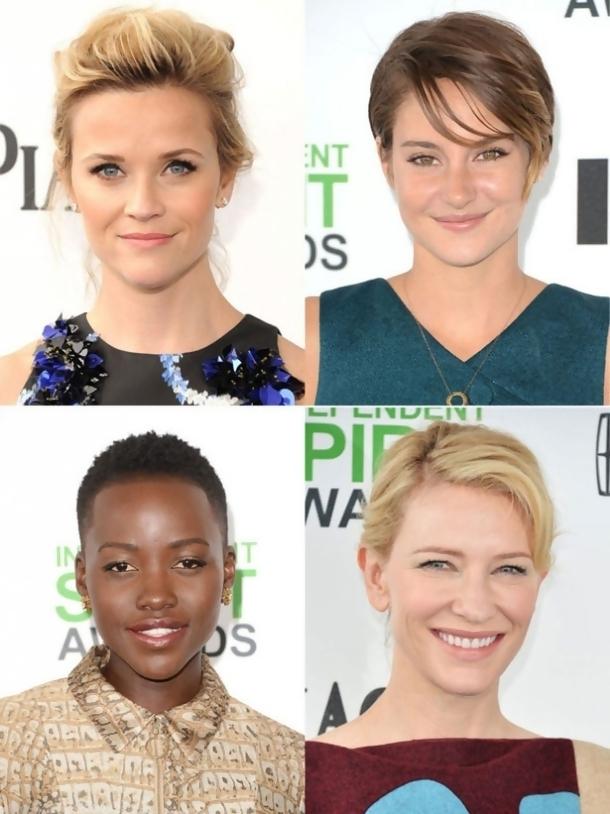 The winners in the major categories:
Best Film - "12 Years a Slave»
Best Director - Steve McQueen, "12 Years a Slave»
Best Actress - Cate Blanchett, "Jasmine»
Best Actor - Matthew McConaughey, "Dallas Buyers Club»
Best Supporting Actress - Lupita Nyong'o, "12 Years a Slave»
Best Supporting Actor - Jared Leto, "Dallas Buyers Club»
Best Screenplay - "12 Years a Slave»
Best Original Screenplay - "Nebraska»
Best Operator - "12 Years a Slave»
Best Foreign Language Film - "Life Adele»
Overview from the red carpet:
As you know, the dress code Film Independent Spirit Awards is not very rigid and solemnity - pompous evening dress is not in vogue. Taking into account this fact, Rosario Dawson came to the party in a restrained ensemble Narciso Rodriguez, consisting of a knitted stamp and pencil skirt. The dress was beautiful and attracted the attention of a spectacular combination of colors, but looked too casually, even for such a democratic ceremony like this.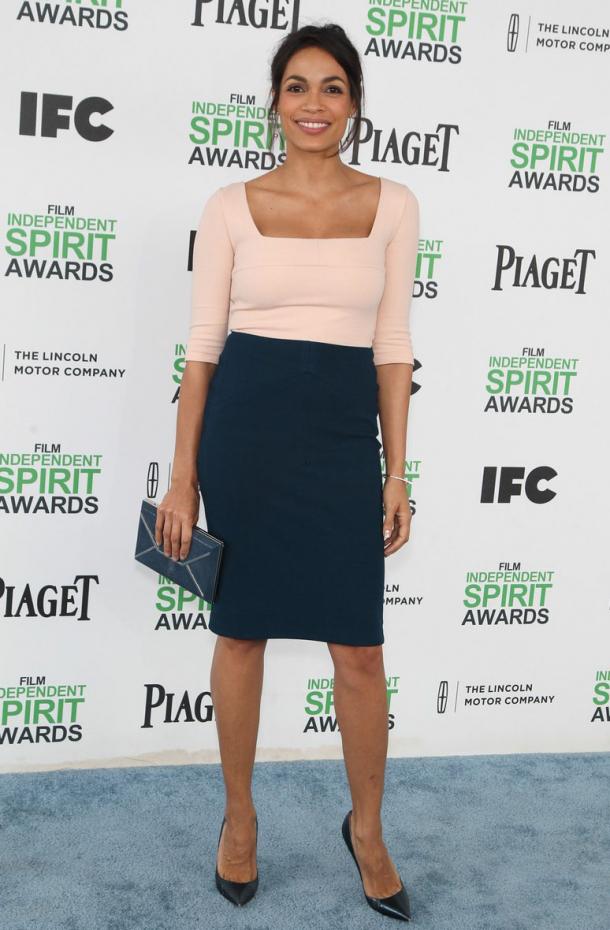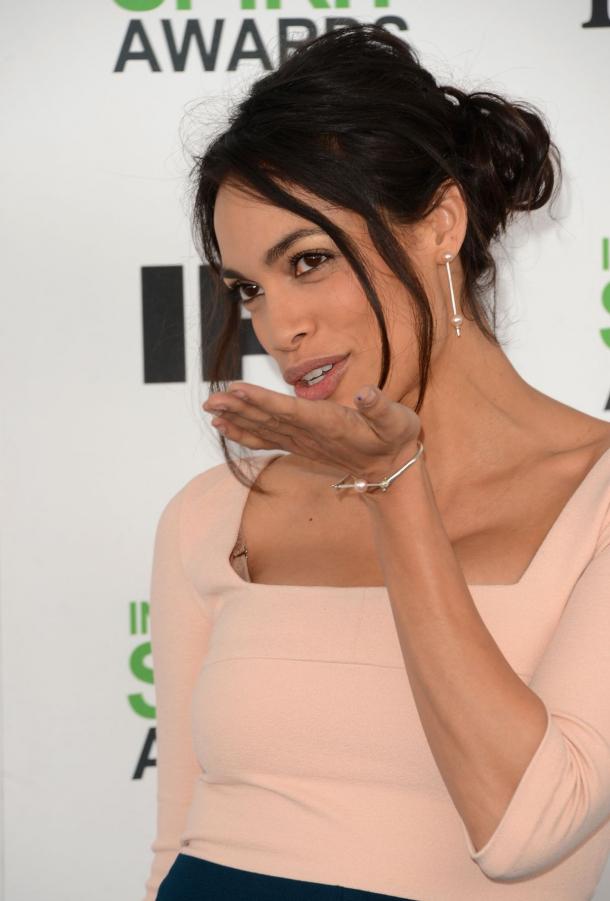 Melonie Diaz, though chosen for the ceremony outfit restrained style, but opted for a bright geometric print. Her white dress from Preen case was supplemented with black accessories and discreet lipstick shade fuchsia - matching ornament.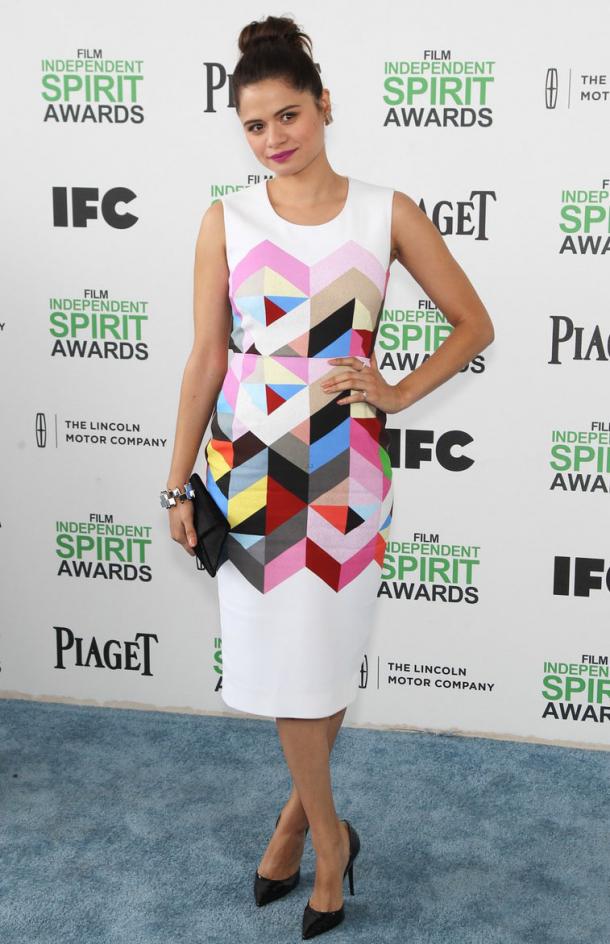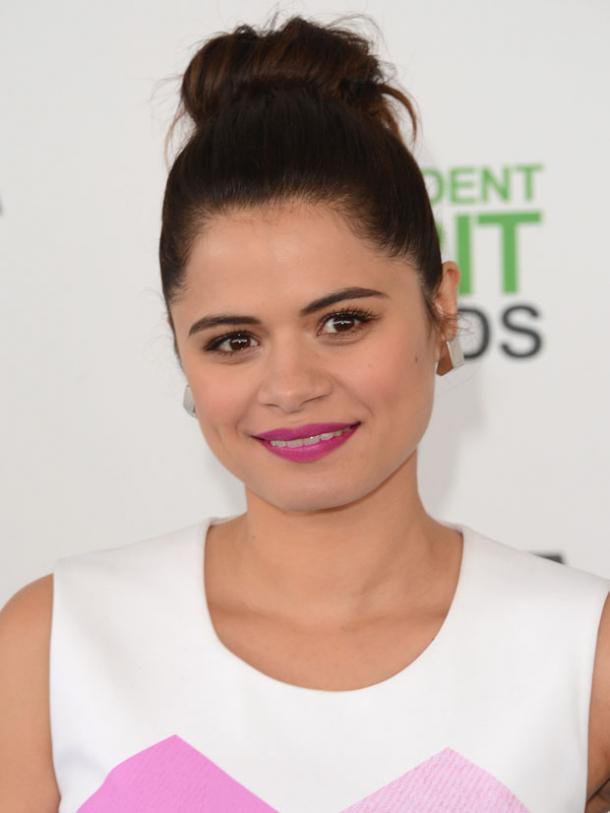 Dressed from head to toe in Dior, Anna Kendrick came out on the red carpet in a spectacular white dress with asymmetrical skirt, open back and color inserts. Padding your dress original pink clutch with contrast print reptile skin, the actress managed to create a spectacular and memorable image. Anna is not so often shows at events really interesting outfits, so it is the last choice surprised me pleasantly.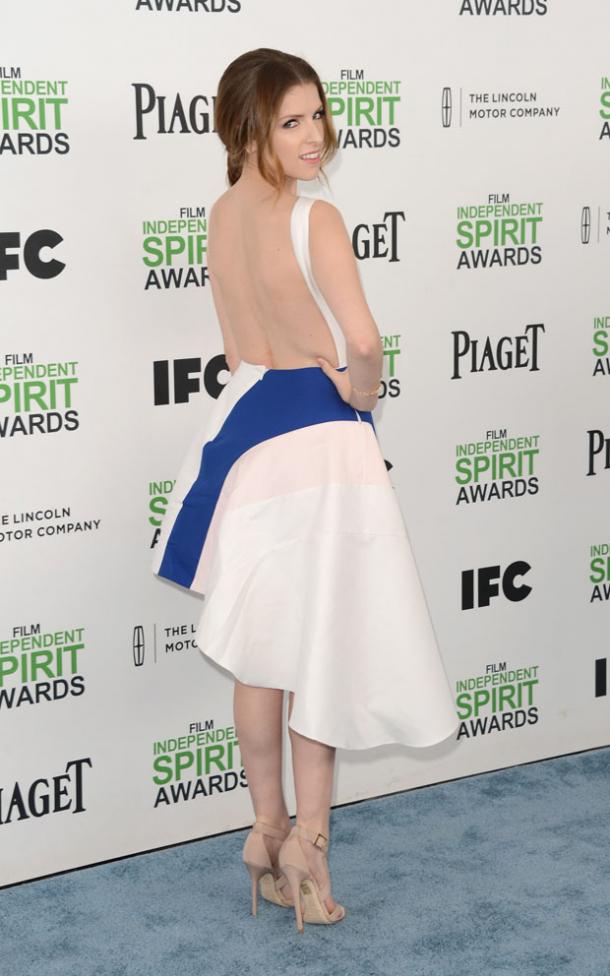 Pretty simple, but effective image presented us star of the show "Parks and Recreation" Aubrey Plaza. The actress was cocktail dress Preen, combining retro style 50's and futuristic elements. An important and perhaps decisive role in this outfit played accessories - orange shoes with zebra print and bright coral lipstick transformed image into a coherent whole.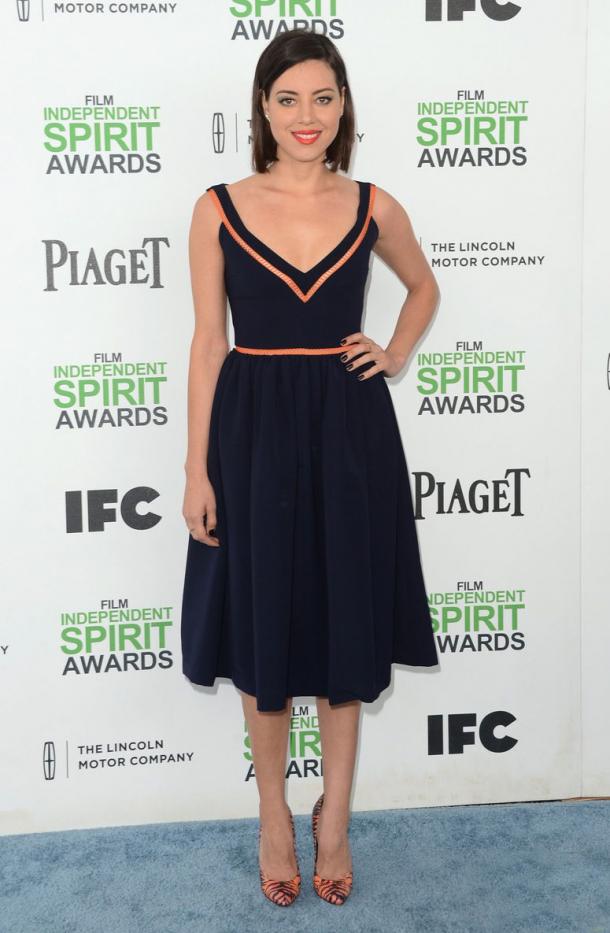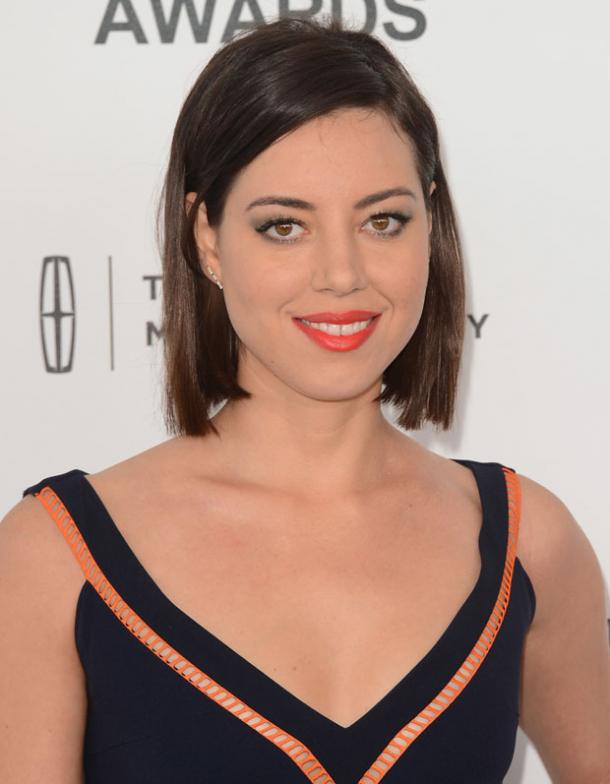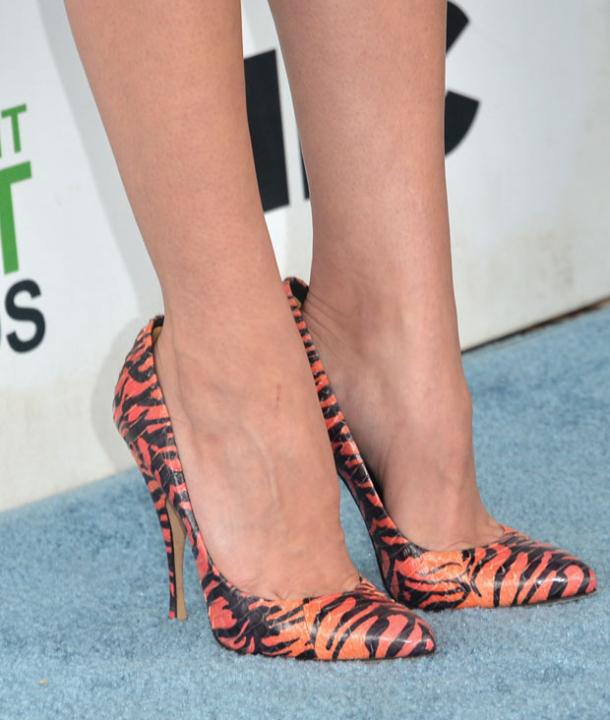 These are the clothes made of Cate Blanchett real icon of style! Dress-up box, made in shades of sand, blue and burgundy, supplemented fancy gold belt and original nyudovymi sandals, hardly would look at someone and organically, as our heroine. Such images Kate makes me even more looking forward to its release tomorrow on the red carpet "Oscar».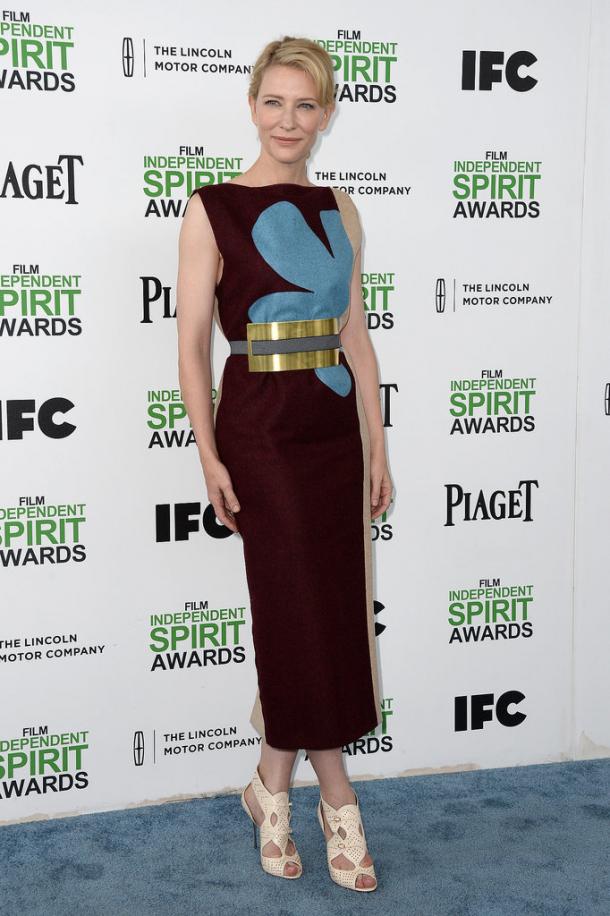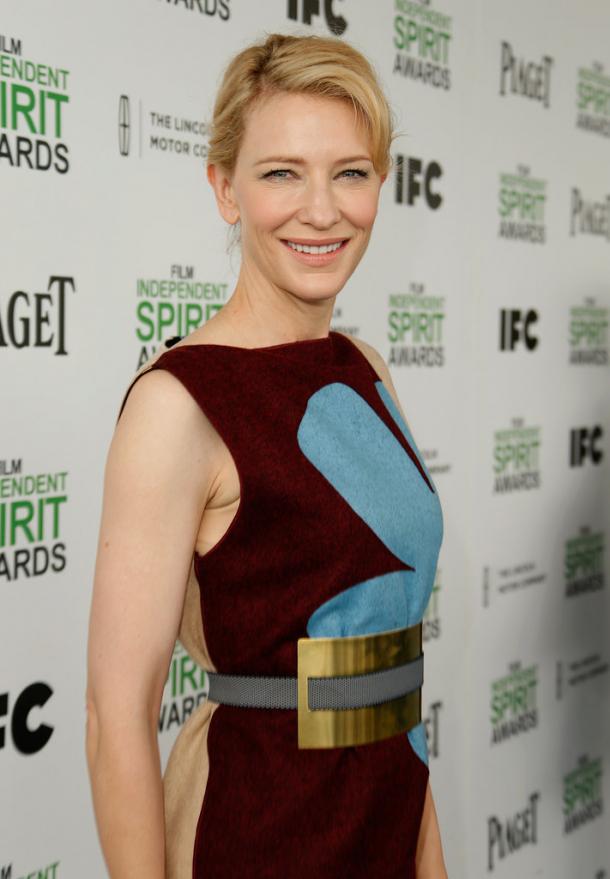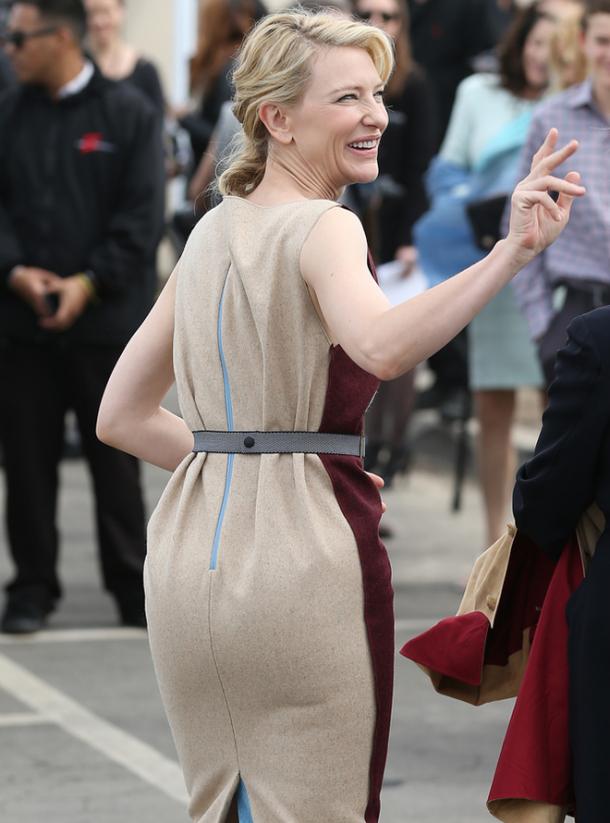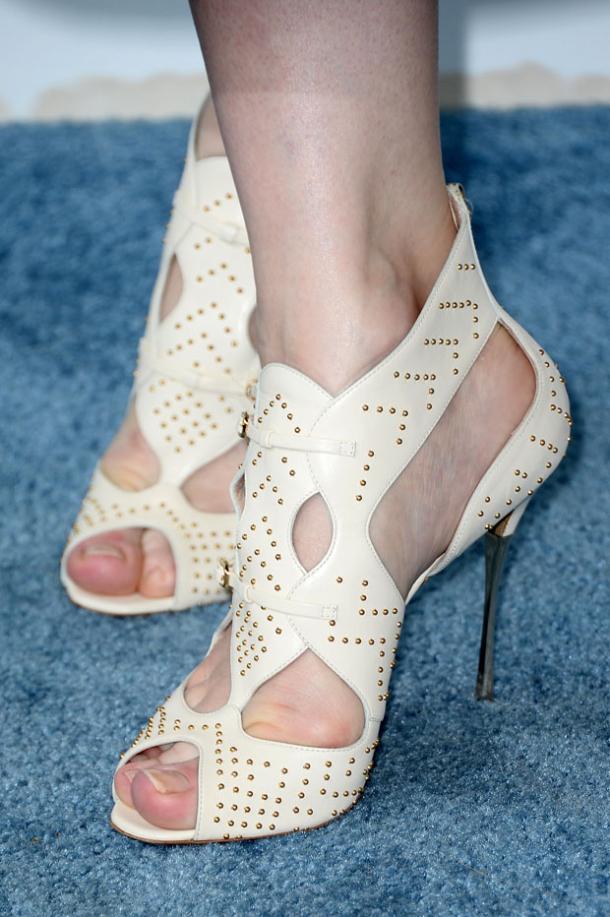 Need to have a tribute to the courage to put on the red carpet outfit so radical silhouette, as did Lake Bell. The actress has chosen to surround ceremony dress asymmetrical cut from Stella McCartney, decorated with large print graphic quality and cut from the hip. On the podium this outfit was presented in conjunction with the Brougham in men's style, but Lake opted for femininity and elegant black dress complemented the shuttles, which pulled silhouette and saved the whole image.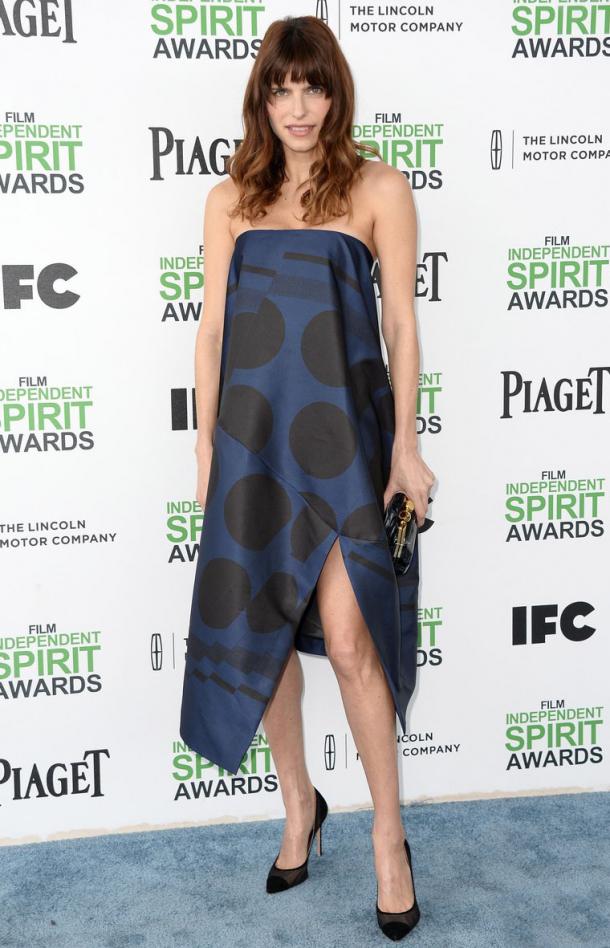 Krysten Ritter at Versace. I have to say - I'm not a big fan of creativity Donatella Versace, but this dress-case with abstract animal prints in an unusual color designs and patent leather inserts was very becoming statuesque actress. Moreover, in my opinion, this is the first fashionable image of Kristen, who, indeed, is stored.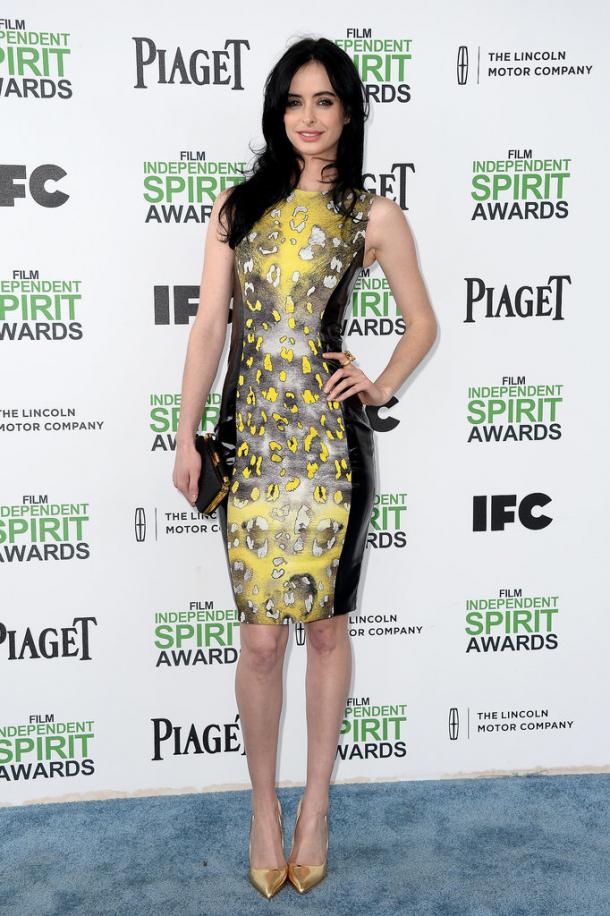 Yesterday's output Lupita Nyong'o again proved to us that the actress is not afraid to experiment. At this time, the star of the movie "12 Years a Slave" was published on the red carpet in the original suit with a print under the skin of a crocodile from the collection of Stella McCartney. After enduring image of the earthy colors, the actress opted for accessories smoky shades, natural make-up and gold jewelry. In my opinion, this outfit perfectly fits in a relaxed atmosphere of the event, and certainly the most original way on the red carpet.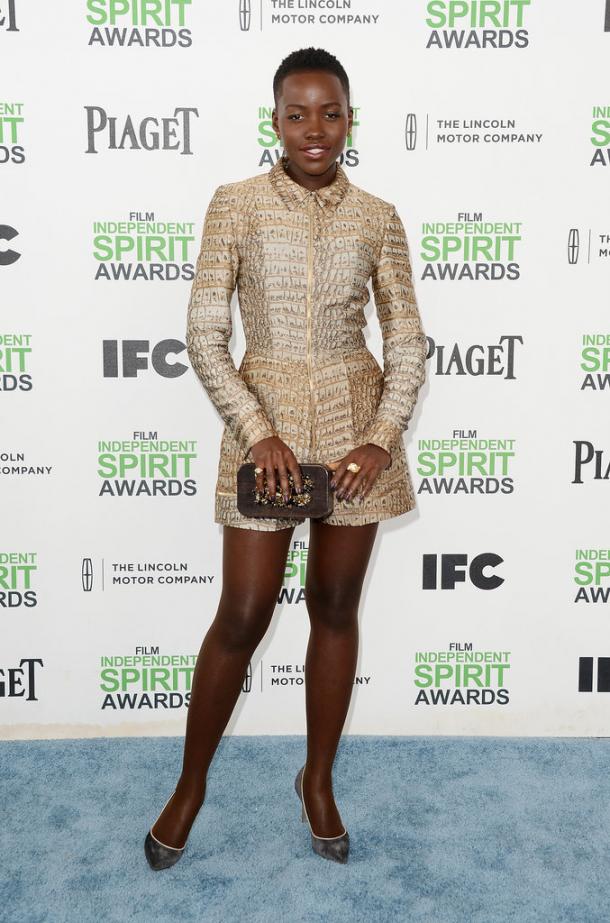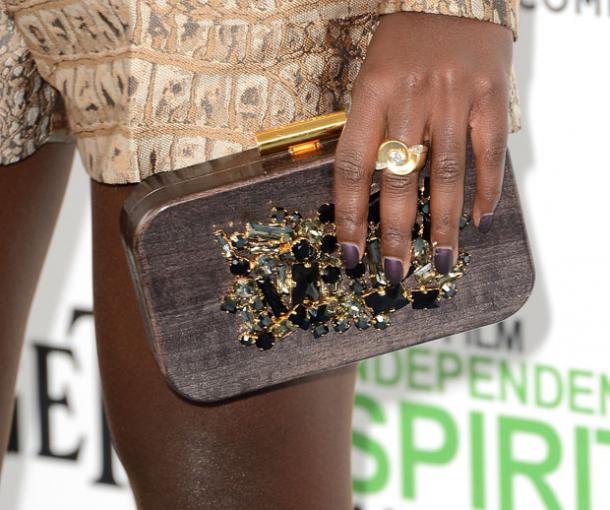 Reese Witherspoon choice pleased me, first of all, because the actress appeared at the ceremony in the dress of my favorite designer Dzhambattisa Valley. Made of silk mini-dress was decorated with abstract prints, draperies and volume application in shades of black, blue and white. I love the dress, though not certain, that he looked at the successful miniature Reese - perhaps a dress with such a rich finish will look better on a tall girl.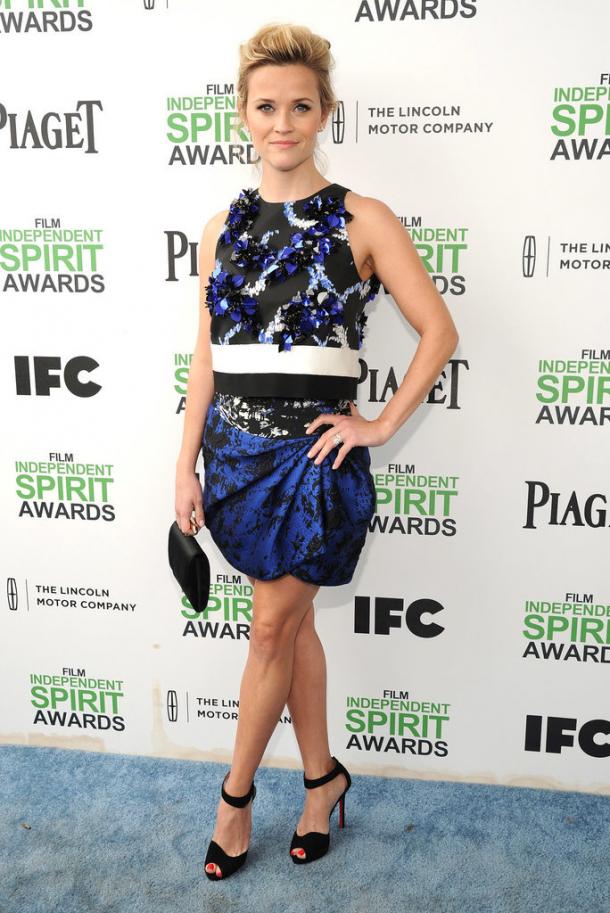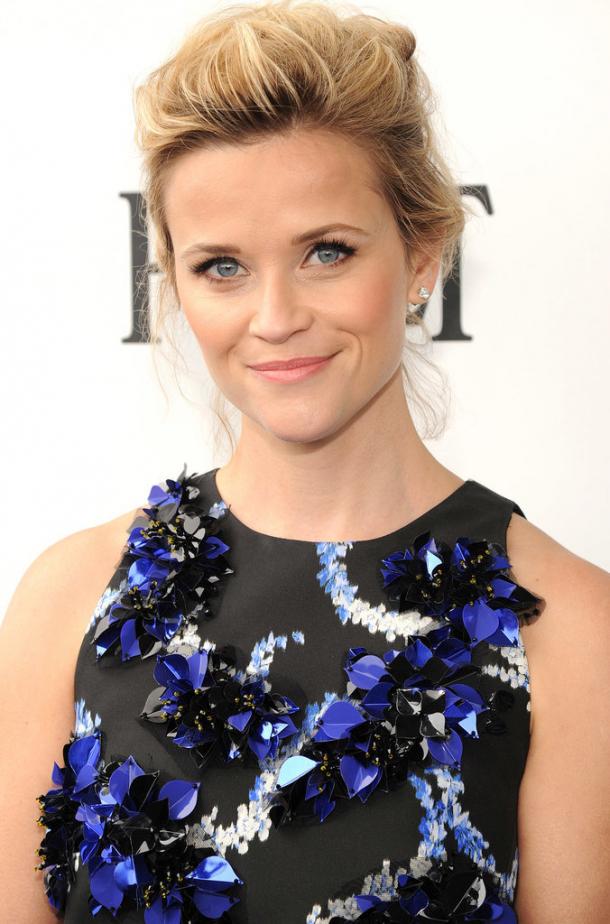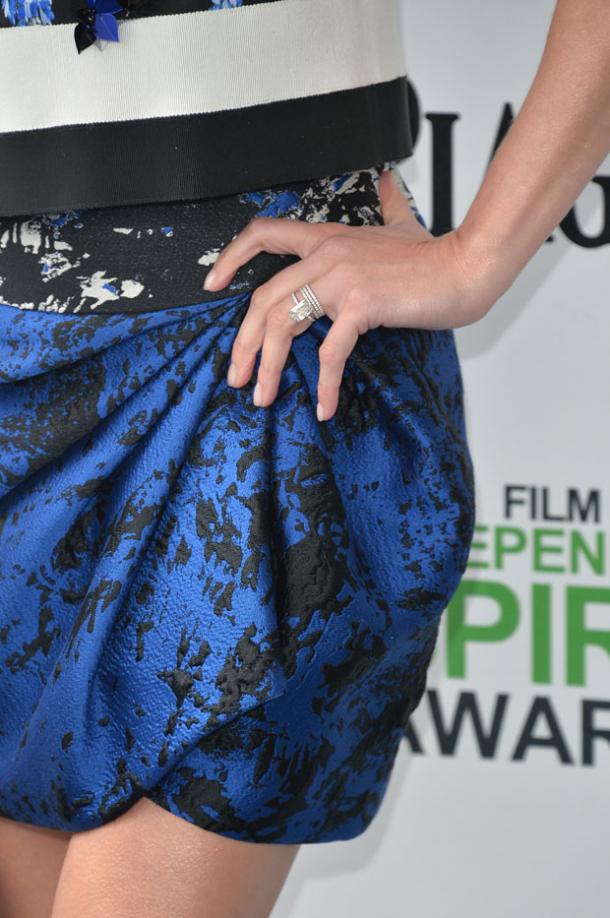 Deciding to take a break from Total-black bows, Zoe Kravitz came out on the red carpet in a white jumpsuit unusual style with an abstract floral print. Ambiguous design dress with flowing sleeves, original Basques and interesting element to the waist in a military style attracts attention and, in my opinion, is very Zoe. This is the first outfit Miss Kravitz, who really likes me.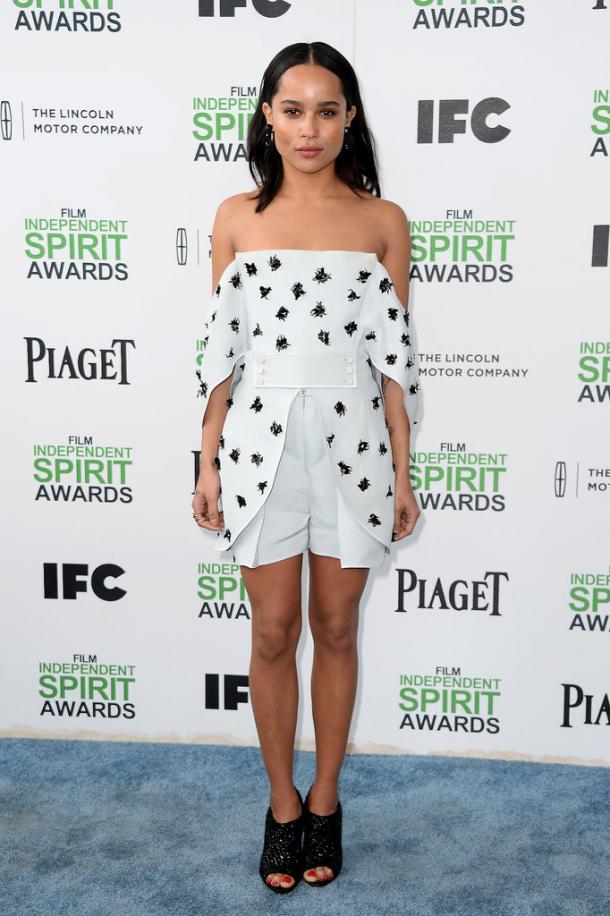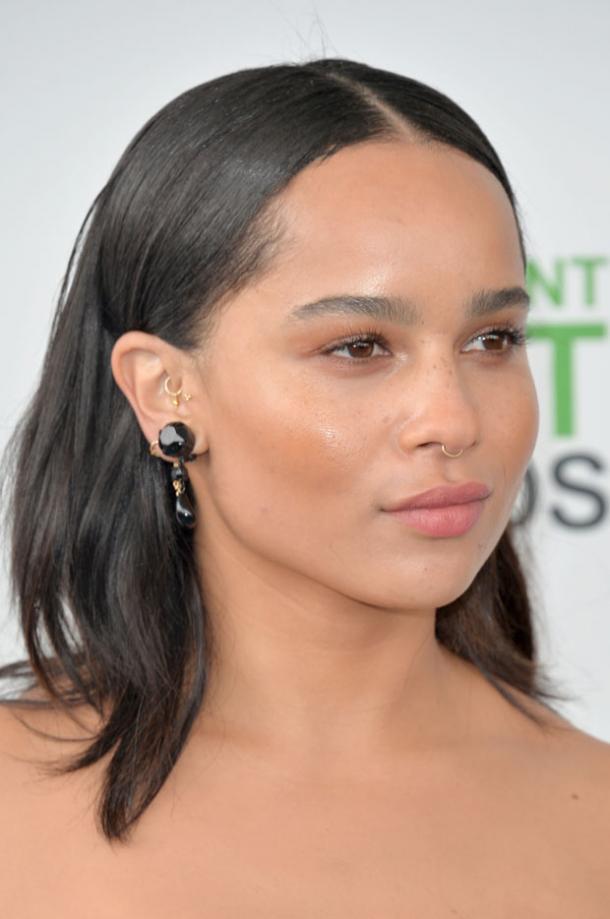 Petite blonde in blue? In my opinion, we are somewhere already seen it. Following the example of her older colleagues Reese Witherspoon, Kristen Bell also picked an outfit in a bright shade of an electrician, but opted for a classic style. Dress sitting on Kristen, like a glove, and made beaded lace pattern gives the image of solemnity.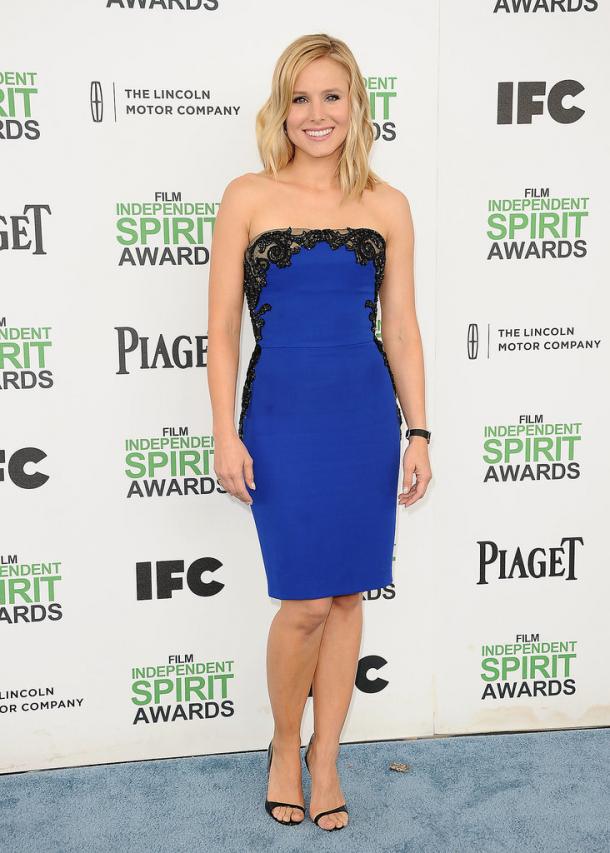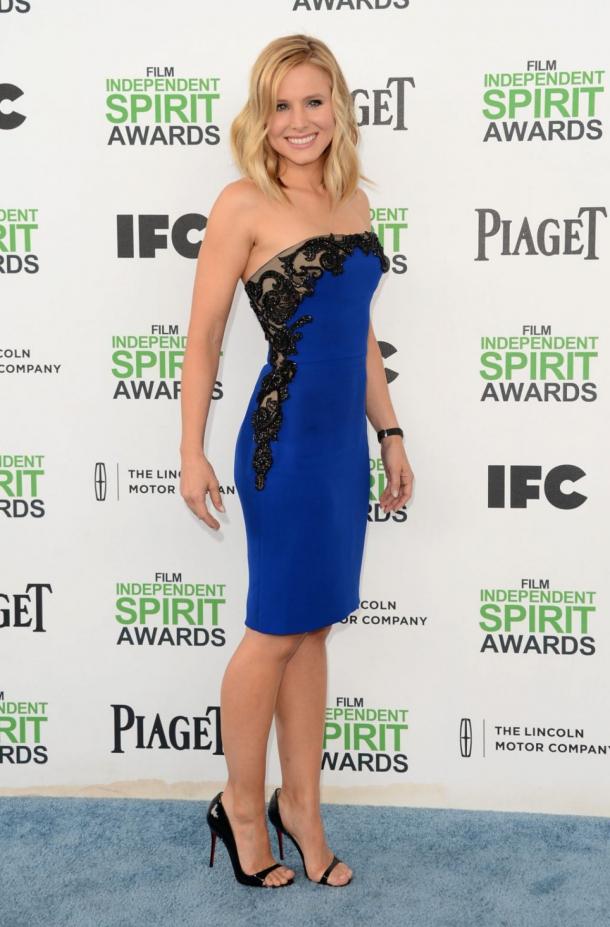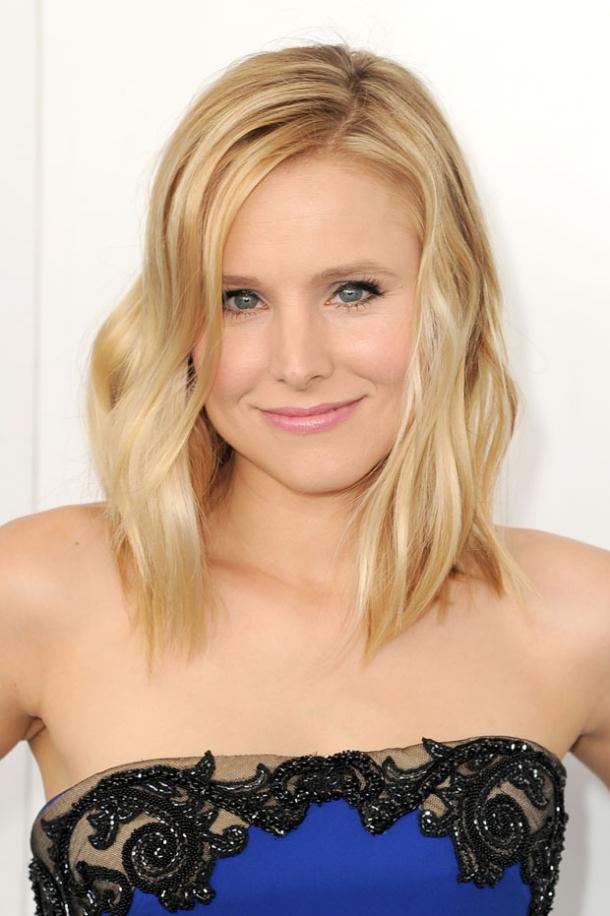 "Jumpsuit from Elie Saab? Why not! "- Thought Ana O'Reilly and walked the red carpet in a stylish trouser ensemble hands of the famous Lebanese designer. Seeing this dress on the catwalk, I was looking forward to his appearance on one of the ceremonies, but what was my disappointment when I saw it. Wrinkled fabric and spooky styling that has nothing to do with the sophisticated style and femininity inherent creations Saab, destroyed the image.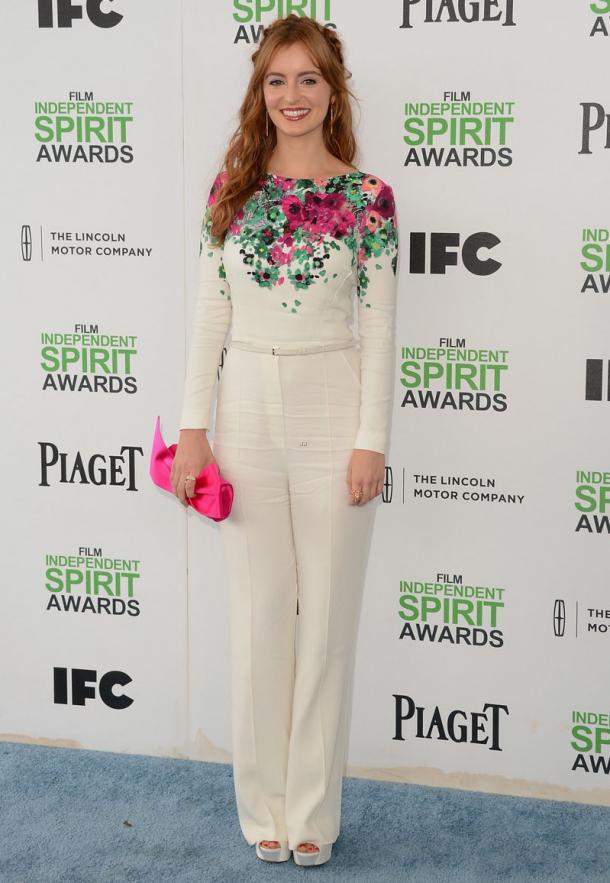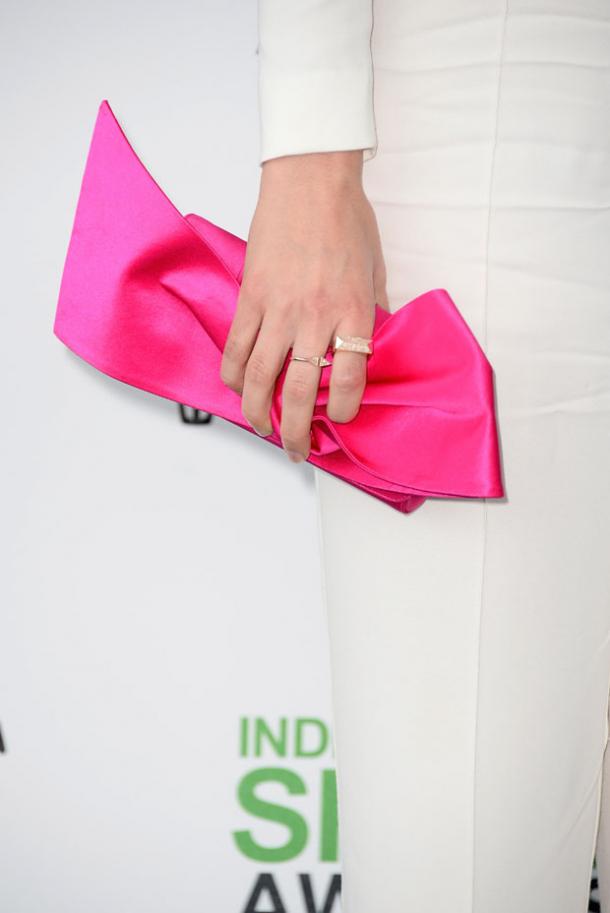 Selecting outfit from Lyn Devon, Shailene Woodley showed around his vision of how to wear a shorter top with a straight skirt. Abandoning inflated waistline, the actress turned her way into a kind of dress in the style of boho-chic, losing at the same time all the elegance and femininity, the inherent similar ensembles. And certainly should not wear sandals instead of fine sandals flat shoes - it's not a beach party.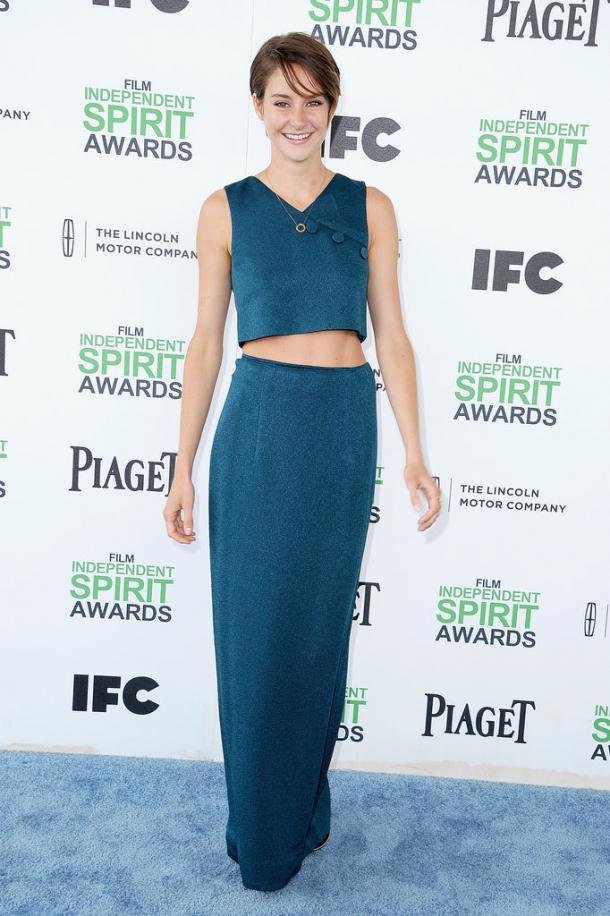 One of the most original and at the same time harmonious images showed us Sarah Paulson. The actress who played a role in the movie "12 Years a Slave," was a white dress with a tight skirt and a light translucent bodice, over which he wore a shorter top with an unusual floral decoration in blue tones. In words, this combination seems absurd, but in reality it looks strikingly harmonious and stylish. Bravo designer brand Honor!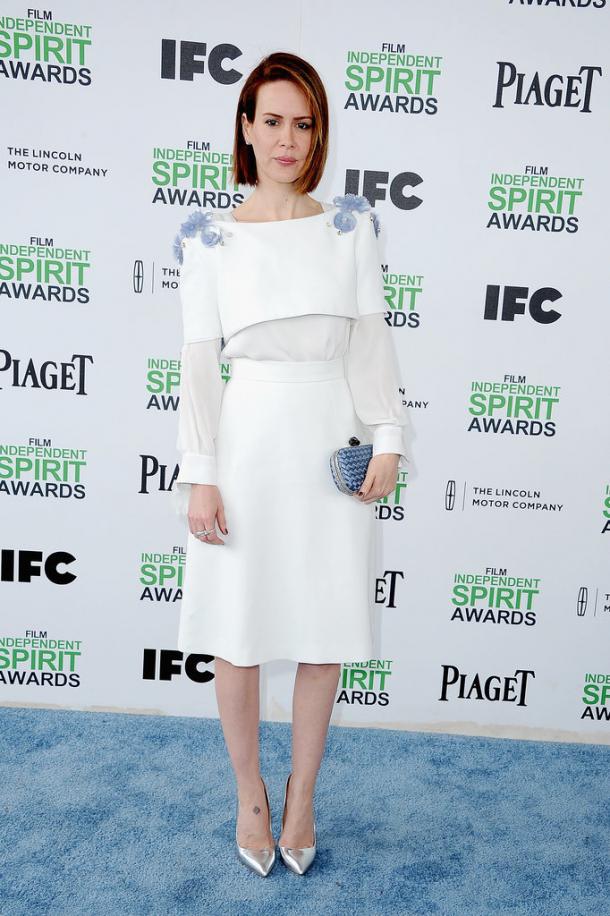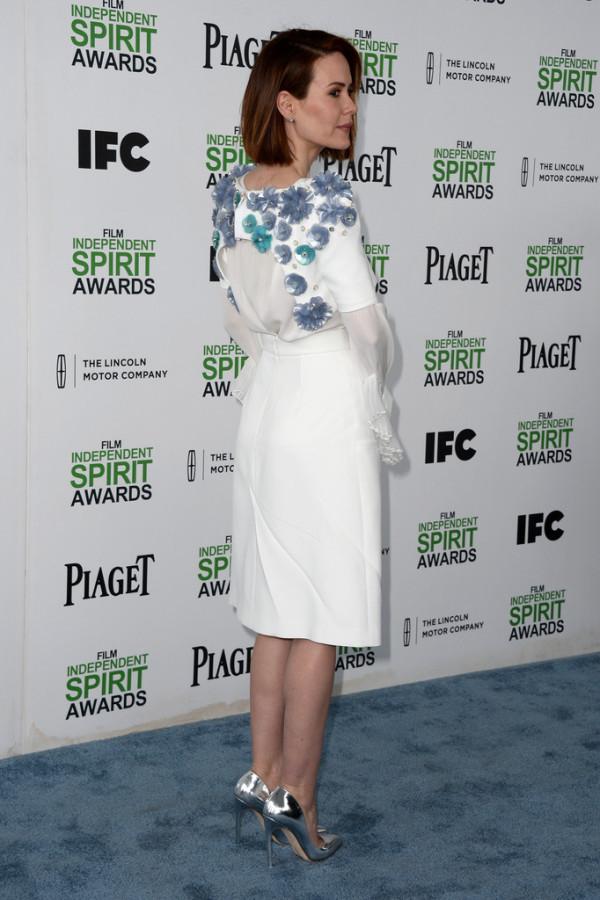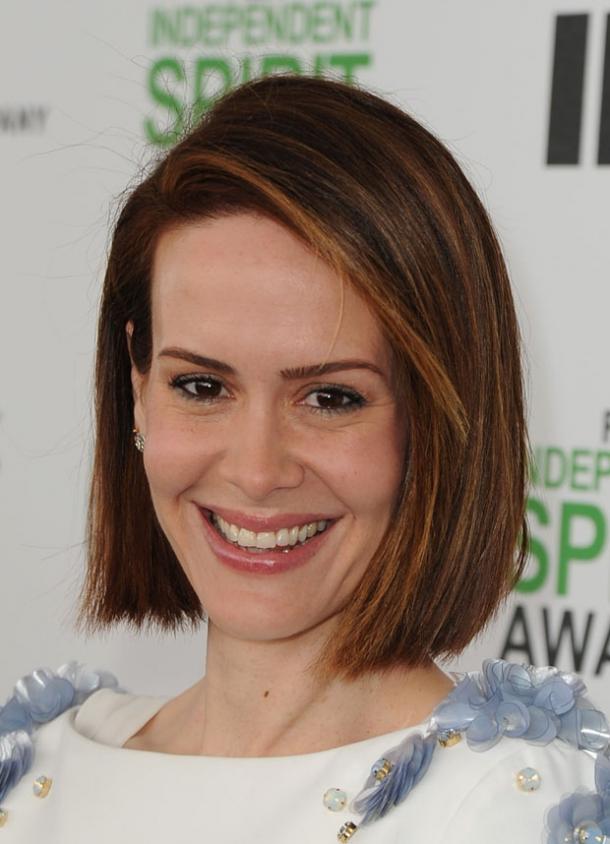 Unlike ordinary dress Sarah Patton image floors can hardly be called original - lace dresses on the red carpet not worn just lazy. But, even so, yellow mini from Lorena Sarbu was very becoming an actress and profitable emphasizes the dignity of her figure.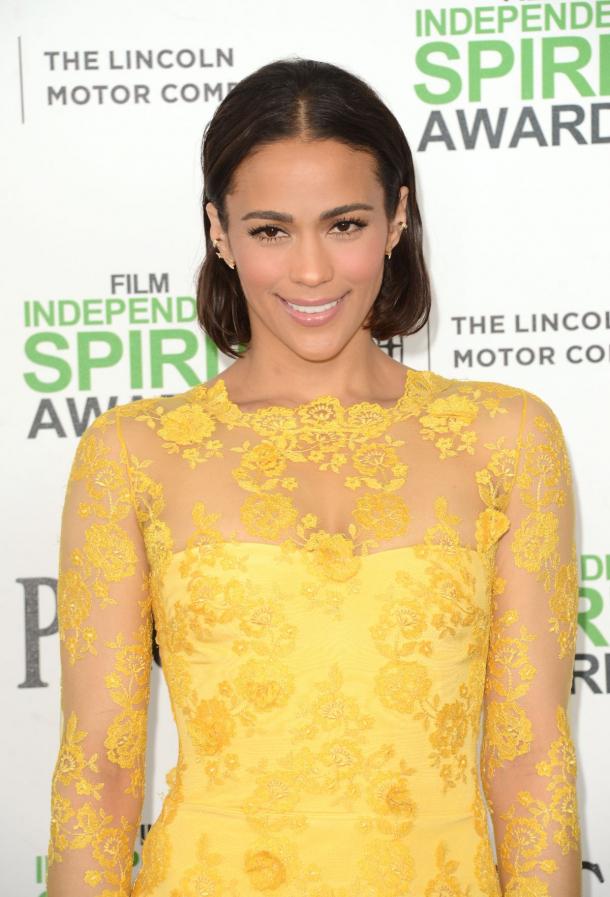 A lover of soft feminine images Camila Alves this time decided to give preference along with elements of masculine style of Juan Carlos Obando. White jumpsuit with a light Basques and bow at the waist was very becoming Kamil, and gave a special glamor image lipstick berry shades - without her outfit would look less interesting.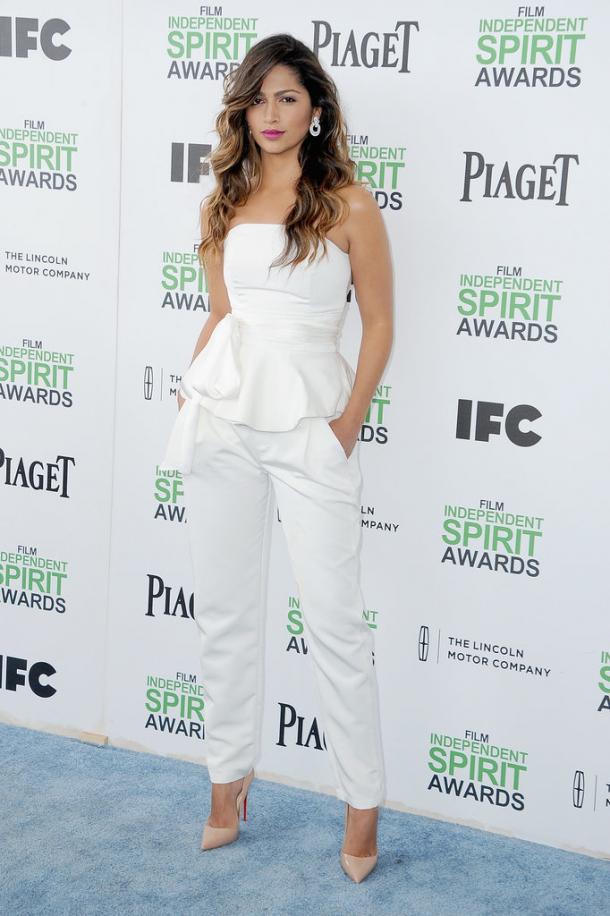 Nominee Brie Larson drew attention to the progressive design of the fashion house Maison Martin Margiela and made the right decision. Despite the apparent brevity of the black dress, the only decoration which was the line of cleavage in the shape of a heart, a way to obtain a complete and Bree noticeable due to the large gold jewelry and restrained classical accessories in beige color. Originality in minimalism
My personal top 5 best outfits ceremony:
1 - Cate Blanchett in Roksanda Ilincic
2 - Sarah Paulson in Honor
3 - Aubrey Plaza in Preen
4 - Lupita Ningo in Stella McCartney
5 - Melonie Diaz Preen
And a few more photos from the ceremony:
Jared Leto has fun with press photographers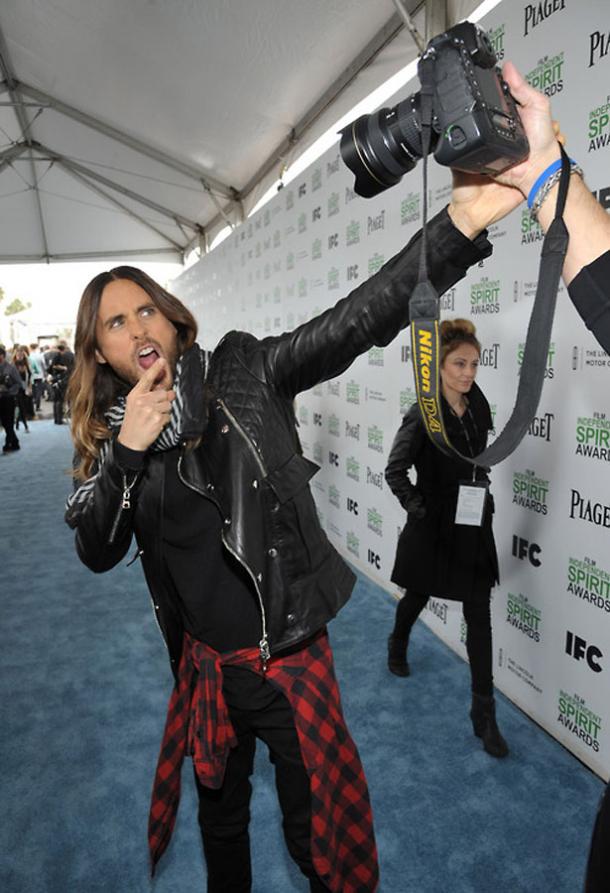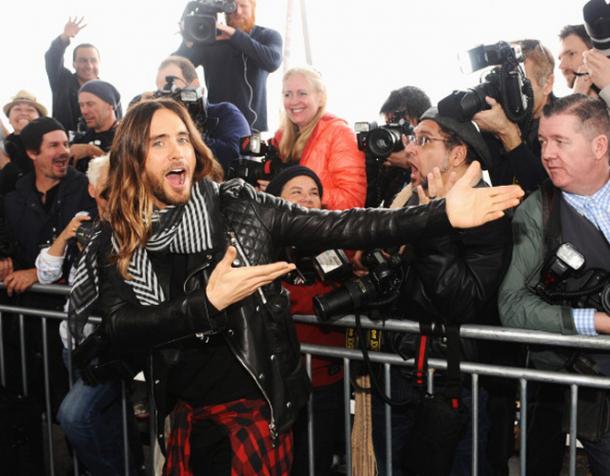 Jared Lupita Nyong'o and her mother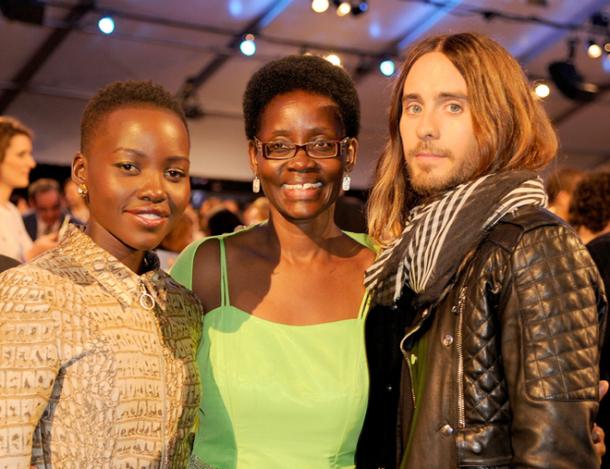 Lupita at the announcement of her name. Another statuette for her role in "12 Years a Slave" - ​​a nice gift for a birthday (March 1 actress 31st birthday).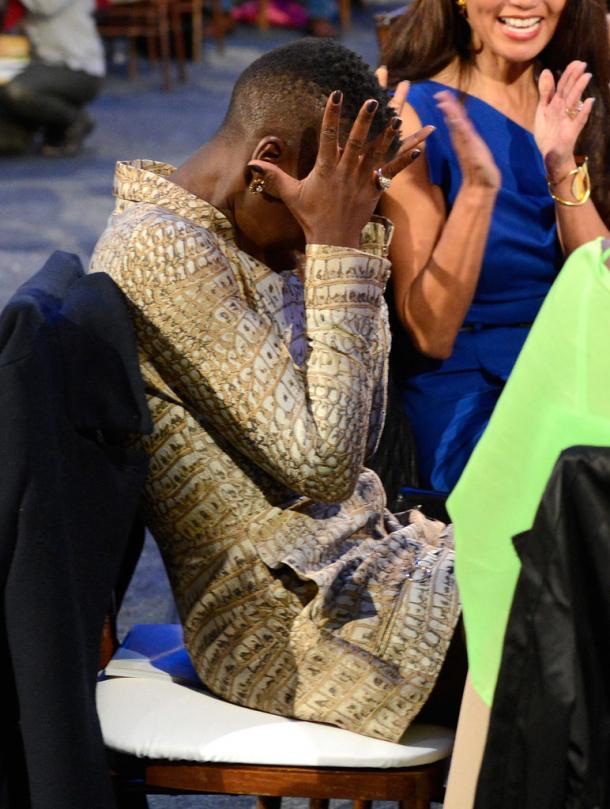 Lupita with director Steve McQueen ...
... And a couple Jolie-Pitt.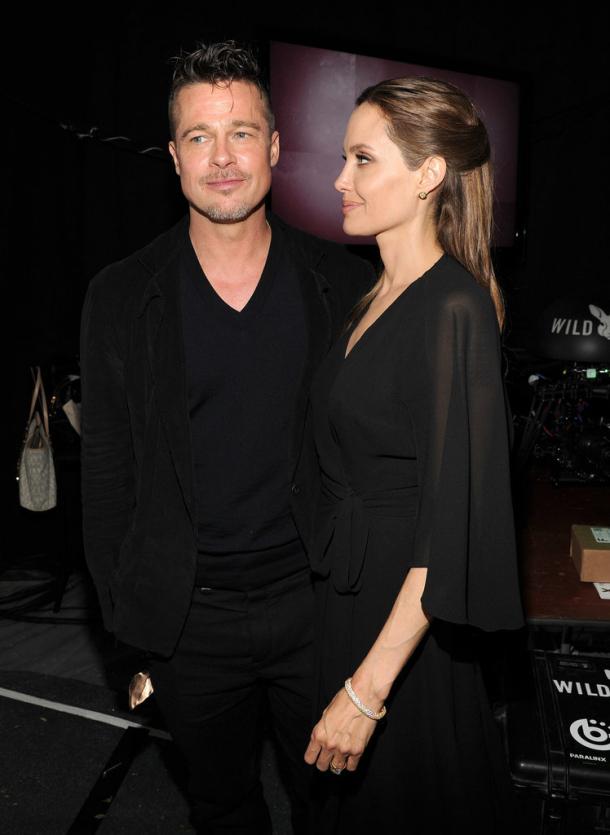 Brad Pitt with the award for the best film "12 Years a Slave»
Michael Fassbender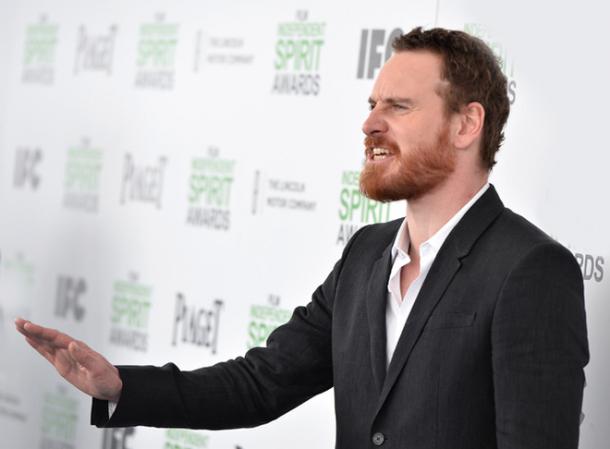 Reese Witherspoon with fans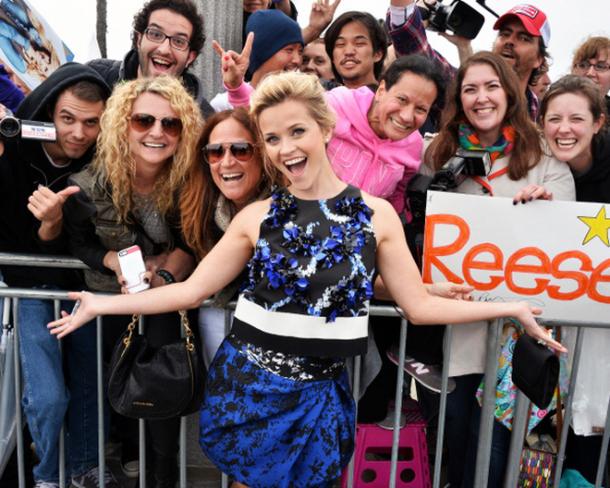 Keanu Reeves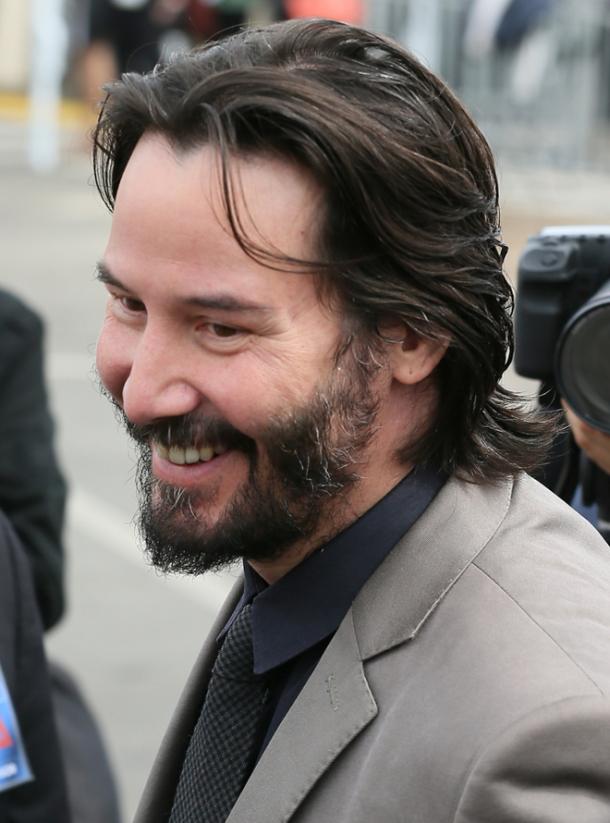 Matthew McConaughey says thank-you speech