Around the world, weddings are celebrated in their own way, each has its own traditions and customs.
For example, in the US a year passes more than 2 million weddings at an average cost of $ 30,000.
Take a look at the emergence of new families.
Couple in traditional robes waiting for the start of the wedding ceremony in the area of ​​Comas in Lima. 60 couples in traditional attire tied the knot at a mass marriage ceremony.
Fran Calvo (left) and Monica Frehley were married in an aquarium in Benalmadena.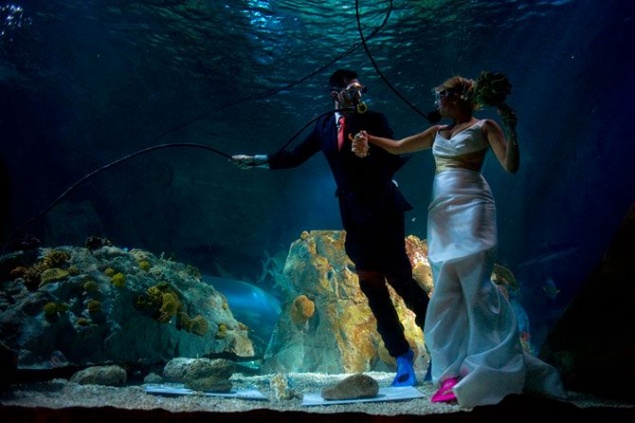 Communicate with their bride groom at the mass wedding ceremony in Amman, Jordan. The Islamic Charitable Society organized a mass wedding for 46 Jordanian and Syrian couples who can not afford expensive ceremony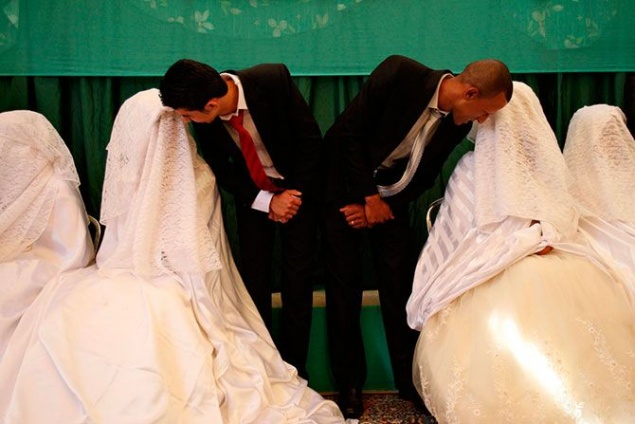 Newlyweds in the Han dynasty costumes bow to each other during a traditional group wedding ceremony in Shanxi Province. 130 couples from all over China came to a group wedding ceremony.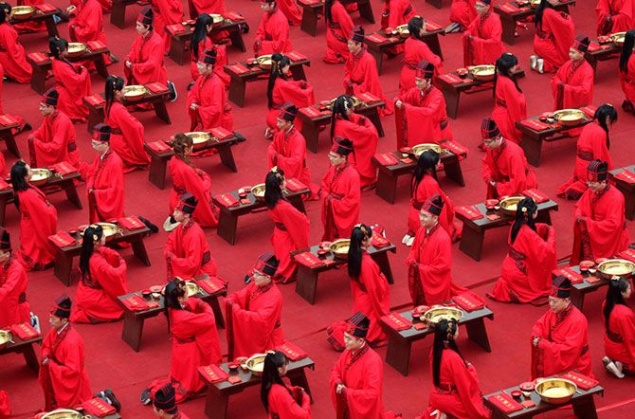 Participant in the parade of brides in the center of Krasnoyarsk. 100 young married women in wedding dresses took part in the celebration of brides to relive your wedding day.